You don't need to travel around the world to appreciate the rich and vibrant cultures to be found in Asia. Great movies made in Asia allow you to explore these parts of the world and their customs from the comfort your settees. No matter where you are, it is fascinating to study the different ways Asia differs from West.
The good news is that an array of outstanding movies from China, Japan and Korea are easily accessible on Netflix.
Netflix has tons of drama, action, horror, martial arts, and romance films that will keep movie enthusiasts watching non-stop, authentic content from their favorite movie stars in Asia.
Here is a generous collection of seven titles you can stream live on Netflix, in all their thrilling glory.*
(Editor's Note: All movies were available for streaming on Netflix in the US at the time of writing. Availability and user ratings subject to change.)
Country of origin: China 
User rating: 4.5/5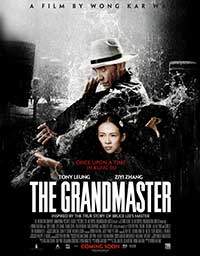 One of the world's renowned filmmakers, Hong Kong's Kar-wai, took on the artistic film of Ip Man (Leung Chiu-wai), the martial arts teacher of Wich Chun School of martial arts; Bruce Lee was one of his apprentices. The movie narrates the life of the grandmaster Ip Man beginning in the 1930s in Foshan. Ip  Man moves on to take his fighting to Hong Kong after the second Sino-Japanese war until his death.
Synopsis:
During the Sino-Japanese war, Ip Man travels to Hong Kong with ambition of acquiring a job as a teacher and supporting his family. Finding himself stuck there, he starts looking for the daughter of an Old rival, Er (Ziyi Zhang), and finds a forbidden, discouraged romantic connection to her. Wong's work on The Grandmaster is truly beautiful, with hushed tones and golden hues, and takes a poetic, respectful approach to the fight scenes. The film got an Oscar nomination for Best Costume design and Best Cinematography.
Unfortunately, the film's distributor The Weinstein Company cut about 20 minutes from Wong's 130-minute original, and this short version is the one that airs on Netflix. The intention of the film was to focus more on action, with more character development, the movie is very engaging.
Cast:
Tony Leung Chiu-wai as Ye wen(Ip Man)
Zhang Ziyi as Gong Er
Cung Le as Texieqi
Song Hye-kyo as Cheung Wing Sing
Chang Chen as "the Razor"
Zhang jin as Ma San
Lau Shun as Rui
Country of origin: Korea
User rating: 3.5/5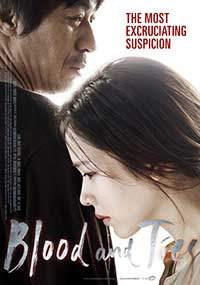 Blood and Ties is a Korean action film.If you have been obsessing over true-crime series such as The Jinx, The Serial and Making a Murderer, you will get to love this one.
Synopsis 
Da-eun (Son Ye-jin) is young, beautiful upcoming reporter, who grew up with her father who would literally sacrifice everything for her well-being. She joins her friends and together they attend a theatrical presentation of a documentary based upon infamous kidnapping cases in Seoul. In one of the kidnapping cases an innocent young girl ended up dead. When she hears a recording of the kidnapper from the film, she recognizes a phrase that only her father says. She becomes suspicious over her dad. Could it be possible that the dad who she grew up adoring could be a secret monster?
As the local police get more involved and more evidence surfaces, just like Da-eun, we the audience are getting suspicious over everything. Could it be remotely possible that that this man that she has known for years could also secretly be a monster? A truly emotional film, Blood and Ties will keep you guessing and play with your emotions till the end!
Cast:
Son Ye-jin as Jung Da-eun
Kim Kap-soo as Jung Son-man
Im Hyung-joon as Shin Joon-young
Lee Kyu-han as Kim Jae-kyung
Jo An as Yeon Bo-ra
Kim Kwang-kyu as Detective Jang
Kang Shin-il as Han Sang-soo
Park Joo-yong as Choi Yong-joo
Park Sa-rang as young Da-eun
Han Kyung-min as Son Kwang-min
Seo Kap-sook as Shim Mi-ok
Im Jong-yoon as Professor Kim
Country of origin: Japan
User rating: 3/5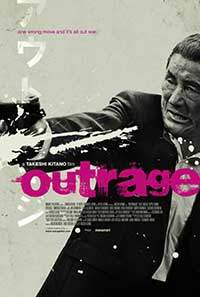 Following a string of films with little commercial success, Takeshi decided to make Outrage as cinema with no other objectives than to be entertaining. It's a political thriller following the Yakuza politics of revenge and penance among bosses.
Synopsis
The film begins with a costly dinner at the luxurious estate of Yakuza leader Sekiuchi (Kitamura Soichiro), leader of the Sanno-Kai, a huge crime syndicate controlling Kanto region, and he has invited Yakuza leaders under his command.
After the official conclusion of the dinner, Kato, the senior lieutenant of Sekiuchi, wrenches one of Yakuza leaders, Ikemoto, and says he is displeased with the rumors that Ikemoto is courting friendship with a rival gang leader , Murase, when the two had met sometime back.
Kato plans to attack the Murase family, Murase has to defend his crime family by fighting back. After a lot of tensions escalate, Murase and Ikemoto are killed. The complex events in the film finally come to a full circle and the film comes to an end with Kato killing Sekiuchi and taking control as the new Yakuza leader of the Sanno-Kai crime syndicate.
Cast
Takesh Kitano as Otomo
Kippei Shiina as Mizuno
Ryo Kase as Ishihara
Jun Kunimura as Ikemoto
Hideo Nakano as Kimura
Renji Ishibashi as Kimura
Country of origin: China
User rating: 4.1/5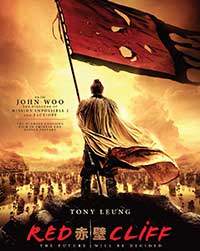 Woo's action thriller Red Cliff is one of the finest Chinese films, unfortunately, Netflix will stream the 148-minute short version that was released in American theaters. Even so, it contains powerful moments that deserve to be seen.
Synopsis
During the Han Rule, two rivals, Kongming (Kaneshiro Takeshi) and Viceroy Yu Zhou (Tony Chiu Wai) unite to battle a greater enemy, Chancellor Cao Cao (Fengyi Zhang), using their cunning to outsmart the mightier opponents. One the battles involves the clever use of fake ships to gather arrows from the rival.
Zhao Wei costars, though her role is considerably cut down in the edited version. The full-length, 288-minute is rentable on DVD and Blu-ray.
Cast
Tony Leung as Zhou Yu
Takeshi Kaneshiro as Zhuge Liang
Zhang Fengyi as Cao Cao
Chang Chen as Sun Quan
Zhao Wei as Sun Shangxiang
Hu Jun as Zhao Yun
You Yong as Liu Bei
Country: China
User rating: 4/5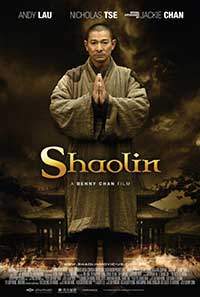 Shaolin is one of the recent big costume epic from Hong Kong, and though it is not one of the best films, it comes with a lot of entertainment.
Synopsis
In the early days of China Republic, a warlord, General Hou (Andy Lau), and Man Cao (Nicholas Tse) are sworn brothers, conquering, stealing, and slaughtering their way across the Chinese Republic. Hungry for power, Man Cao betrays Hou and leaves him for dead. Hou is a found by a cook (Jackie Chan) at a nearby Shaolin temple. The cook takes care of him back to health, and teaches him the ways of martial Zen. But Hou is still determined to face Man Cao. Tse is a tough villain, but Lau gives an outstanding performance. However, Jackie Chan becomes the movie's climax, superb in a rare, colorful supporting role.
Cast
Andy Lau as Hou Jie, a warlord
Nicholas Tse as Cao Man
Jackie Chan as Wudao,
Fan Bingbing as Yan Xi
Wu Jing as Jingneng
Country: China
User rating: 5.9/5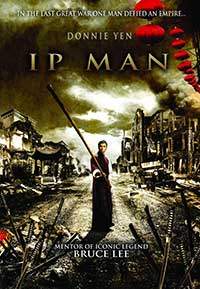 Ip Man was the moment when the excellent but never rarely looked upon Donnie Yen came into his own, playing a biographical version of the legendary grandmaster of Wing Chung and a teacher of future martial arts masters.
Synopsis
The film takes place in 1930's Foshan (a town known for martial arts in central China), where the ordinary Wing Chung master tries to survive the 1937 Japanese invasion and conquest of China peacefully, but is forced into action. Limb-breaking, face-pulverizing, crazy action.
Cast
Donnie Yen
Lynn Hung
Simon Yam
Hiroyuki Ikeuchi
Country of origin: Korea
User rating: 4.1/5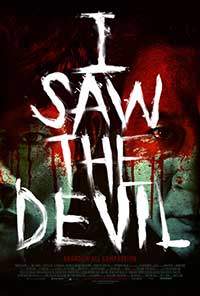 Easily one of the most emotional, brutal cinema that you will ever watch-but also of the greatest vengeance story ever made
Synopsis
When a secret agent's wife is murdered by a serial killer, nothing can stop him from discovering the killer's identity. He stops at nothing to get the killer, but rather than bring the killer in for justice, he chooses to revenge by capturing him, torturing him and letting him go. It is an endurance test of how much you can take, but it also shows the consequences of vengeance.
The film is an ambiguous morality tale that will leave you to decide if exacting your own vengeance is right or wrong.
Cast
Cheol-woo Ha as Detective Park
Seong-ho Choi as Joo-yeon's cousin
Jeong-Hoon as Police at stream
Tae-goo Eom as Detective 4
If you wish to watch our recommended best of the best of Asian cinema on Netflix, we highly recommend I Saw the Devil, Red Cliff, and The Grandmaster. User reviews and ratings say it all! We wish you the best of luck!