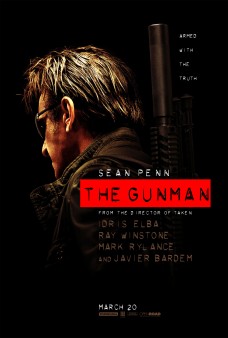 – –
The Film
Sean Penn is The Gunman, a beefed up operative who kills a high ranking government official in Ghana and then almost pays for it with his life.
Sean Penn is Jim "Twink" Terrier — "Twink" because he is small in stature but makes up for it by being very muscular. Terrier, along with a few other guys, are hired by an unknown company to shoot and kill Ghana's minister of mining in 2006 during Ghana's intense mining strike that year. The strike divided the country, and other countries became involved for their own personal interests, causing much strife and unrest. After the killing, Penn must leave the country immediately, and this includes leaving his wife (Jasmine Trinca). Why he would leave his beautiful wife is a mystery the film doesn't really answer.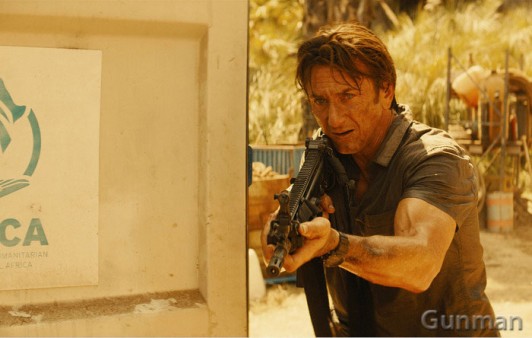 Eight years later and Terrier is a changed man. He is now back in the Congo to help dig wells to help the people there who have very little to no water. But Terrier's past catches up to him haunts him – someone is trying to kill him. He doesn't know who or what, but someone wants him dead. Also, he's being followed by a CIA agent known only as Dupont (Idris Elba). Terrier turns to an operative who was also involved in the 2006 killing, Felix (Javier Bardem),  to help him find out who is after him. Terrier discovers that Felix is married to his wife, the wife he left behind 8 years ago.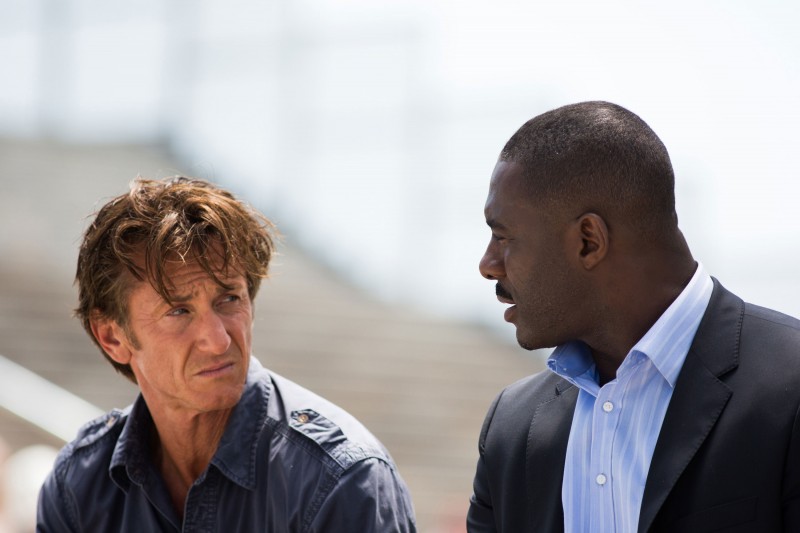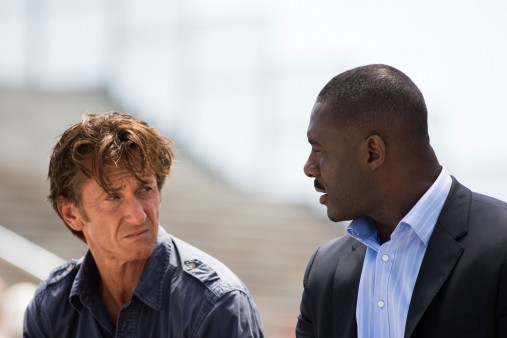 What's Terrier to do? Who's trying to kill him? How did Penn get so bulked up for this film? There are many scenes of a shirtless Penn ( sure he looks good, damn good, he has the body of a ripped 25-year-old), and his physique is literally flaunted in our faces for most of the film. But this has nothing to do with the plot. The story continues where Terrier wants nothing to do with his past career as a sniper, and he's forced to run from the people who are trying to kill him. Not even his old mate and guardian angel Stanley (Ray Winstone) can help him.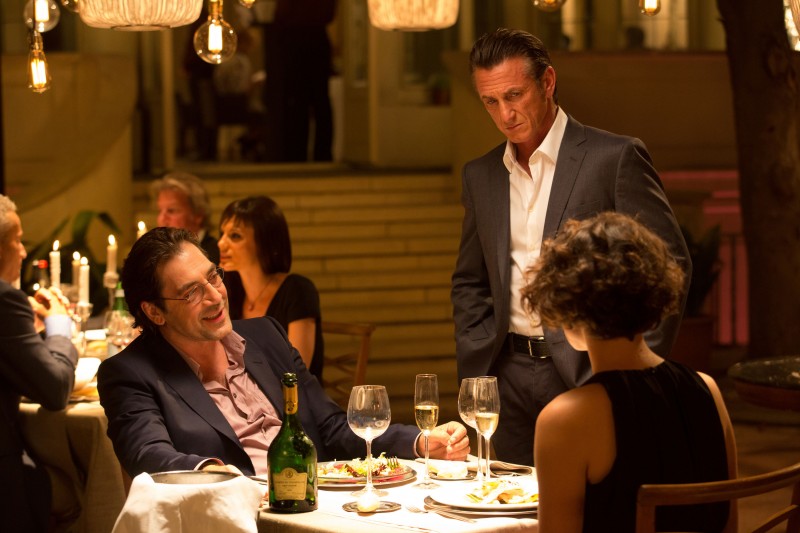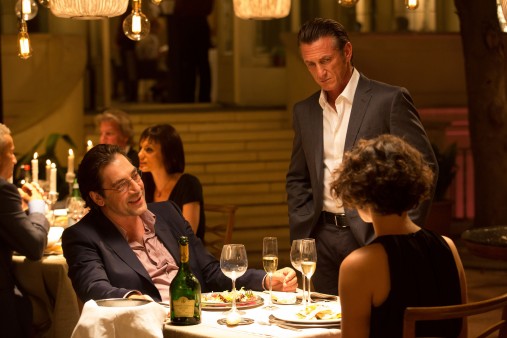 The Gunman is as preposterous as anything I've watched in the past year. We've seen this type of film before — think about the recently released American Sniper where Bradley Cooper effectively plays a sniper in the Army. Penn plays a sniper for hire — not quite the same thing but almost. Secondly, The Gunman has the look, feel, smell, and all of a Taken film; no surprise there as the director of The Gunman, Pierre Morel, directed the first Taken film. So The Gunman is effectively Taken 4. Perhaps Neeson was offered this film, took one look at the awful script, and turned it down. There is lots and lots of shooting. Miraculously, Terrier's character survives after being shot at many, many, many times. And the final scene takes place in a bullring where Penn is being chased by his would be killers — there's no surprise as to how the film is going to end, you can figure it out 10-minutes before it happens. Sure, The Gunman is shot in various European locations, including in London (University College Hospital and Bank Street station figure prominently), but The Gunman is just not a very believable action thriller. You're better off going to go see Neeson's newest film  Run All Night.

Our Movie Rating
[Rating:2.5/5]