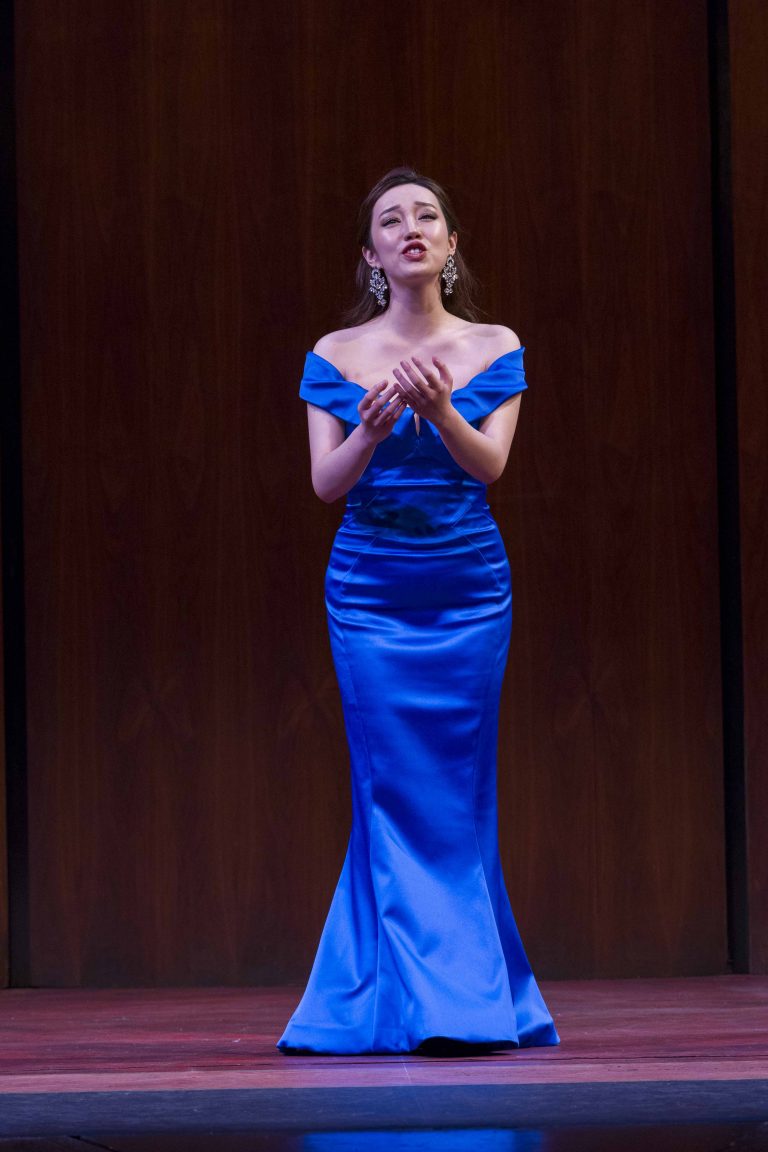 April 29, 2018.  The Metropolitan Opera announced its National Council Auditions winners For the past 64 years, the Metropolitan Opera has conducted annual auditions for new voices and those young singers who compete and reach the final round vie for cash prizes of $15,000 and major career-boosting recognition. Previous winners of the world's most prestigious young artist vocal competition include Renee Fleming, Susan Graham, Deborah Voigt, and Thomas Hampson. During the past year, the National Council has conducted forty district competitions and twelve regional finals that attracted over one thousand opera singers. Today, the nine finalists each performed two selections in front of a packed Metropolitan Opera House.
The Grand Finals Concert, the culmination of the National Council Auditions, was hosted by star mezzo-soprano Joyce DiDonato, a former National Council district winner, while Bertrand de Billy conducted the Met Opera Orchestra. Before the final ballots were tabulated, DiDonato and American tenor Bryan Hymel entertained the audience, the latter singing an aria from Massenet's Werther and the pair joining in the love duet from Berlioz's Les Troyens. This year, the theme of the competition was clearly "Girl Power," as four sopranos, four mezzo-sopranos and only one tenor made it to the Met Opera's stage. Adding to the suspense was the fact that two finalists, Carlos Santelli and Ashley Dixon were husband and wife! Eighteen arias later, the following winners were announced:
Jessica Faselt, 25, soprano (Upper Midwest Region: Iowa City, IA)
Madison Leonard, 26, soprano (Middle Atlantic Region: Coeur d'Alene, ID)
Ashley Dixon, 26, mezzo-soprano (Northwest Region: Peachtree, GA)
Hongni Wu, 23, mezzo-soprano (Eastern Region: Jingdezhen, China)
Carlos Santelli, 26, tenor (Western Region: Orlando, FL)
Once singers reach this level of competition, there are no real losers, as the talent showcased on the Met's stage this Sunday afternoon assures each contestant of more opportunities to come.
The entire concert featuring the National Council Auditions winners has been recorded and will be available on many public radio stations at a date to be announced.