Aspect Ratio: 1.85:1

Video Codec: AVC/MPEG-4

Audio Codec: English DTS-HD Master Audio 5.1 (48kHz/24-bit); French Dolby Digital 5.1; Portuguese Dolby Digital 5.1; Spanish Dolby Digital 5.1

Subtitles: English SDH, Cantonese, Korean, Mandarin, Portuguese, Spanish

Region: A

Discs: 3

Studio: MGM

Release Date: June 23, 2009

List Price: $39.99
–
[amazon-product align="right"]B001NPD9R2[/amazon-product]

 



Purchase from CD Universe

Overall

The Film

Video Quality

Audio Quality

Supplemental Materials

–
Click thumbnails for high-resolution 1920X1080p screen captures
More screen captures (15 total)
(Screen captures are lightly compressed with lossy JPEG and thus are meant as a general representation of the content and do not fully reveal the capabilities of the Blu-ray format)
–
The Film

After all of the dismal reviews that the first Pink Panther remake from Steve Martin received it is almost inconceivable that a sequel would be made, but lo and behold here it is. The rather cleverly titled, The Pink Panther 2 arrives, sans Beyoncé, but with perhaps an even more stunningly beautiful actress in her place, the unbelievably ravishing Bollywood actress Aishwarya Rai as Sonia Solandres. In addition to the top-notch holdovers from the previous film John Cleese, Jean Reno (Léon, Mission Impossible), and Emily Mortimer (Transsiberian, Redbelt), The Pink Panther 2 adds a host of talented actors including Lilly Tomlin, Alfred Molina, and Andy Garcia.
Sadly, all of that heavyweight talent goes to waste in this abysmal affair. Steve Martin once again sullies the memory of Peter Sellers as the bumbling Inspector Jacques Clouseau. Why Steve Martin is such a terrible, completely un-humorous Clouseau is one of the great mysteries of the comedic world. Anyone familiar with Martin's body of work knows that he can be and is a talented individual. Perhaps it is the legacy of the late Peter Sellers looming large over proceedings that makes things impossible to live up to — leave well enough alone and all that.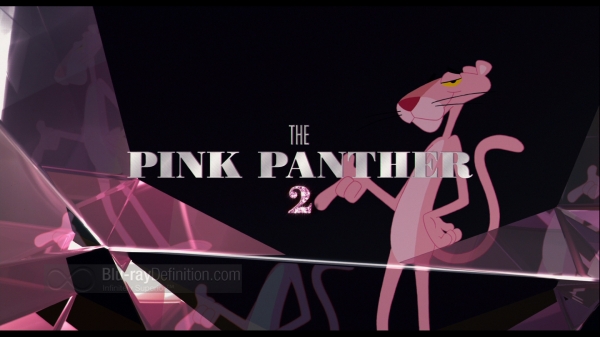 The Pink Panther 2 once again finds Clouseau bumbling his way through an investigation alongside a team of world-renowned detectives known as The Dream Team played by the aforementioned Molina and Garcia, as well as Yuki Matsuzaki to find an international jewel thief known as The Tornado who has stolen the famous Pink Panther diamond. They are assisted by Aishwarya Rai's Sonia Solandres character, a leading expert on The Tornado.
As to be expected, there are numerous physical gags and Martin's bad French accent, particularly exaggerated next to the perfect — and authentic — accent of Jean Reno. Some highlights of this awful film are the few moments that Martin spends on screen with his classic colleague, Lilly Tomlin, their first on screen moments in over twenty years. There is also something quite cute about the chemistry, if you can call that, between Martin and Mortimer. After that, it's all throwaway material here.
Video Quality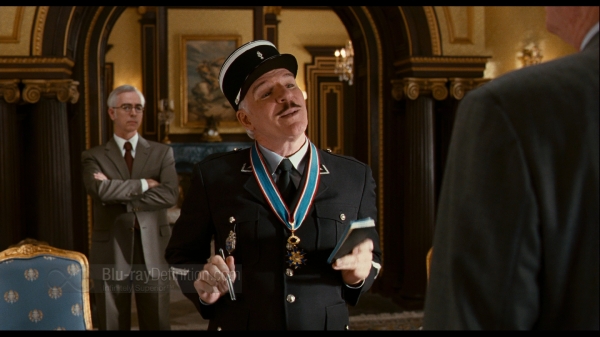 For something called "The Pink Panther" about a jewel heist, you would expect the Blu-ray release to sparkle, but it doesn't. The Pink Panther 2 looks rather dull in this 1.85:1 AVC/MPEG-4 high definition presentation from MGM.  It's like contrast levels were set a bit too low. The picture is also a bit unstable and grain is a little jittery. Flesh tones are far more bronze than they should be at times, as well. The most exciting looking parts of this film, sadly, are the animated opening credits.
Audio Quality

The audio is equally dull on The Pink Panther 2. Although a DTS-HD Master Audio 5.1 (48kHz/24-bit) lossless soundtrack is provided, the audio mix for The Pink Panther 2 is nothing exciting. There is one moment I can recall where some discrete sound effects jump out form the surround channels, and they sound out of place due to the otherwise stagnant mix.
The audio mix does provide clean, intelligible dialogue and the score with its brass-heavy instrumentation provides the most exciting elements of the sound in this mix and it does sound clean and pleasantly smooth.  Other than these things, however, The Pink Panther 2 will hardly impress.
Supplemental Materials

The strongest part of this Blu-ray release of the Pink Panther 2 is the supplemental materials, with many of them coming in 1080p. My guess is they had to offer up something very compelling to get people to shell out their hard earned cash for this snoozer.
The supplements available on this release are:
Disc 1:
Gag Reel  (1.33:1; 480i/60) — You know something is amiss when a comedy starring Steve Martin can't even produce a gag reel that is amusing. Skip over this, you won't regret it.
Drama is Easy…Comedy is Dangerous (1.85:1; 1080p/24) — This featurette focuses on the film's physical comedy, the stunt doubles and stunt coordinators.
A Dream Team Like No Other (1.85:1; 1080p/24) — This one's all about the A-list cast that will probably be running as far as they can in the opposite direction from this film.
Master Thief — Global Crime Showdown!  — In this incredibly simple two-player game you must answer multiple-choice questions in order to win an opportunity to steal the Pink Panther diamond.
Disc 2:
Digital Copy for transfer to Mac/PC or portable device.
Disc 3:
A bonus DVD with 27 classic episodes of The Pink Panther cartoon (1.33:1; 480i/60)
The Definitive Word
Overall: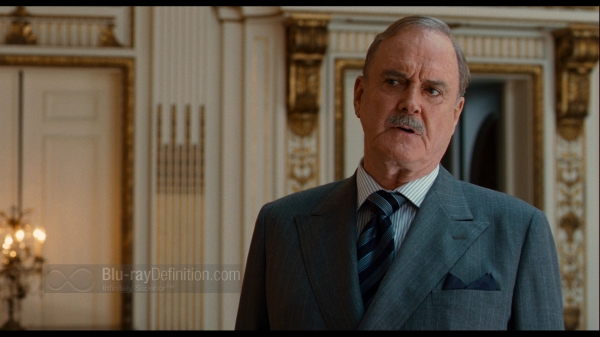 They should have left well enough alone and stayed as far away from The Pink Panther films as possible — the first time around. Alas, somewhere out there, there must have been enough people who liked the first Steve Martin take on Clouseau for them to green light a second film — bad idea. The Pink Panther 2 is even worse that the first, with a middling Blu-ray release to make matters worse.  I can only recommend this release for the classic Pink Panther cartoons on the bonus DVD, and that's it.