–
The Film
[Rating:3.5/5]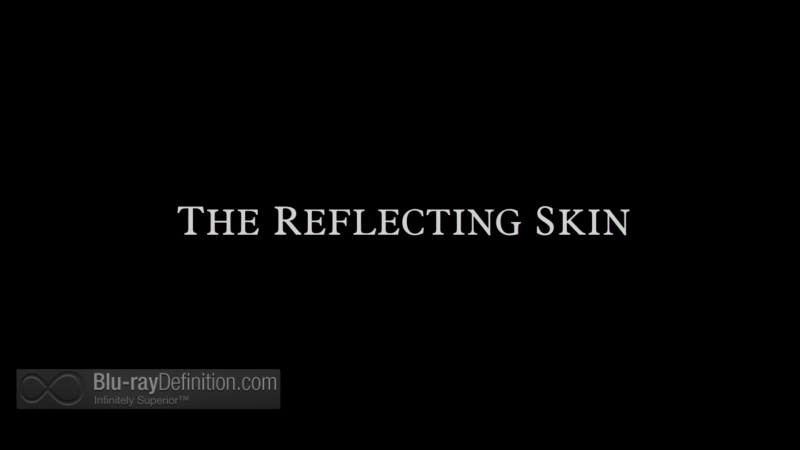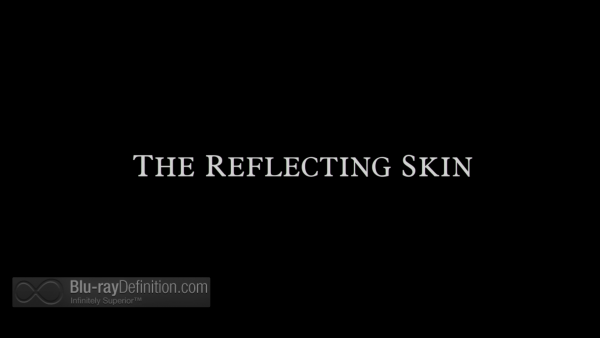 Billed as a horror thriller, 1990's The Reflecting Skin from British director Philip Ridley is more like a mad journey through the darker recesses of childhood imagination set in an alternate, David Lynch-ian dreamscape. It's setting is a 1950s, hyper-religious small town in the American heartland with rich fields of wheat, violence percolating just below its surface, peccadilloes, and sexual perversions.
The young and mischievous Seth Dove (Jeremy Cooper), who likes to torture frogs with his friends in his leisure time, lives alone with his mother and father in their dilapidated house that also stands as the town's sole gas station. After listening to tall tales from his mousy father and reading one of the old man's pulp comics, Seth convinces himself that the local widow that just moved to town, the attractive blonde Dolphin Blue (Lindsay Duncan), is a vampire. This doesn't sit well with Seth when his older brother, war veteran Cameron (Viggo Mortensen) to returns home and falls for Dolphin. Seth tries to insert himself between the pair, which only stirs trouble between himself and his older brother. But the serious trouble begins when one of Seth's young friends, local boy Eben, is found dead and apparently sexually molested in the family's reservoir. The sheriff immediately assigns blame to Seth's father who in the past had an affair with a young boy. Denying he was at fault, but unable to bare the shame it drudges up, Seth's father commits suicide by dousing himself in gasoline and setting the family's gas station afire.

The Reflecting Skin is the sort of film that many will either love or hate. It is poetic in its visual style and dialogue, yet rather cold and off-putting in that it is, in a word, quite weird. These are not common behaviors or settings; everything in this film is executed with a sense of hyper-realism and surrealism. Although set in the 1950s, it could be removed from any particular place or time with the change of a few lines of dialogue and props and be just as well.
Certainly the standout performance falls on the shoulders of the very young Jeremy Cooper who, perhaps because of his young years, was very adept at easing into a role set in such a fantasy-like world where nothing and no one seemed quite realistic. Viggo Mortensen is a little out of place here, although his performance has a major influence over Cooper's. Lindy Duncan takes the nod as second most convincing as the unhinged, lovestruck widow and outsider in this world of strange characters come to life.

Video Quality
[Rating:3.5/5]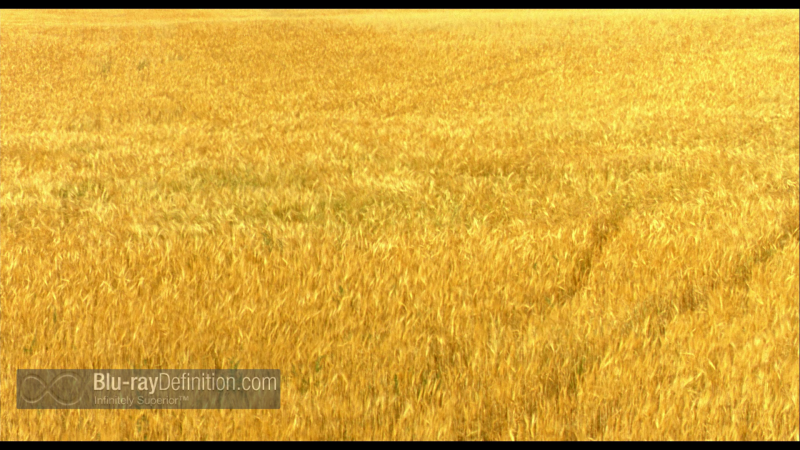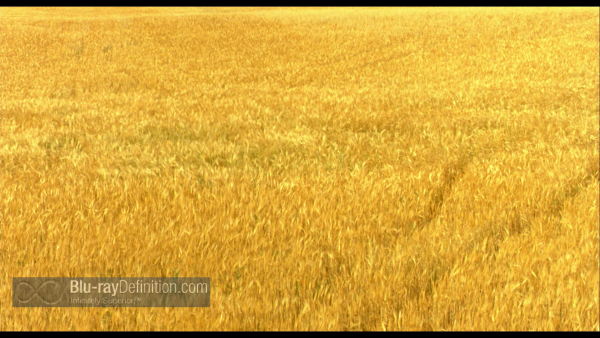 The Reflecting Skin was shot on 35mm and comes to Blu-ray in an AVC 1080p encodement from Soda Pictures. This 1990 vintage film looks clean enough, but it is lacking texture in this transfer, looking very smooth and almost absent any noticeable film grain at all. Colors look very good, but overall it is rather soft and too unnatural to rate very highly or be a reference quality release.

Audio Quality
[Rating:4/5]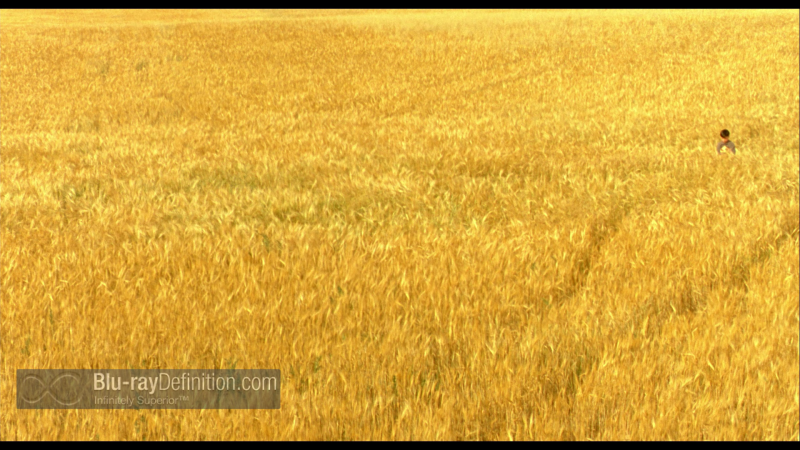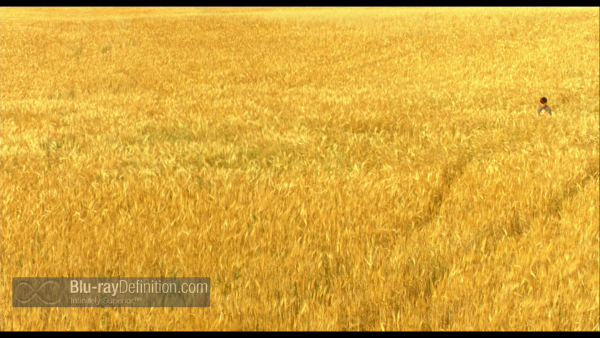 We get a LPCM 2.0 stereo (48kHz/16-bit) track that has wide stereo imaging of the passionate score by Nick Bicât. Dialogue is clean and full as well.

Supplemental Materials
[Rating:4/5]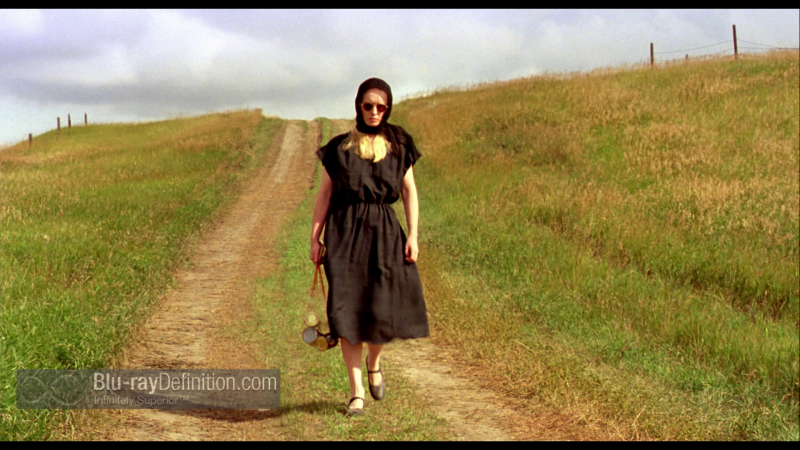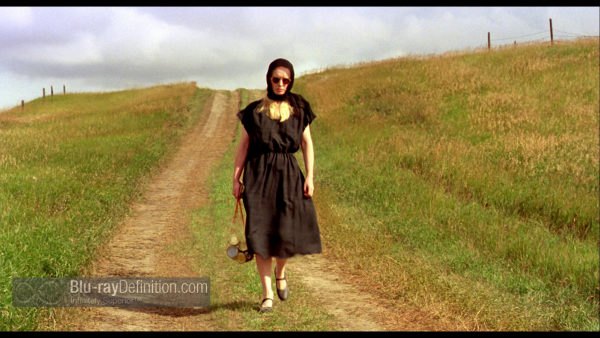 Director's Commentary
Featurettes:

Angels & Atmos Bombs: The Making of The Reflecting Skin (1.85:1; 1080p/24; 00:43:41)
Dreaming Darkly (1.85:1; 1080p/24; 00:16:14) – The director discusses his film The Passion of Darkly Noon.

Short Films:

Visiting Mr Beak (1987) w/ optional introduction (1.78:1; 1080p/24; 00:24:37)
The Universe of Dermot Finn (1988) w/ optional introduction (1.33:1; 1080p/24; 00:13:17)

Galleries:

Stills Gallery (1080p/24; 00:07:36)
Poster & Video Gallery (1080p/24; 00:01:51)

Theatrical Trailer (1.33:1; 1080p/24; 00:02:24)
Re-Release Trailer (1.85:1; 1080p/24; 00:02:26)

The Definitive Word
Overall:
[Rating:3.5/5]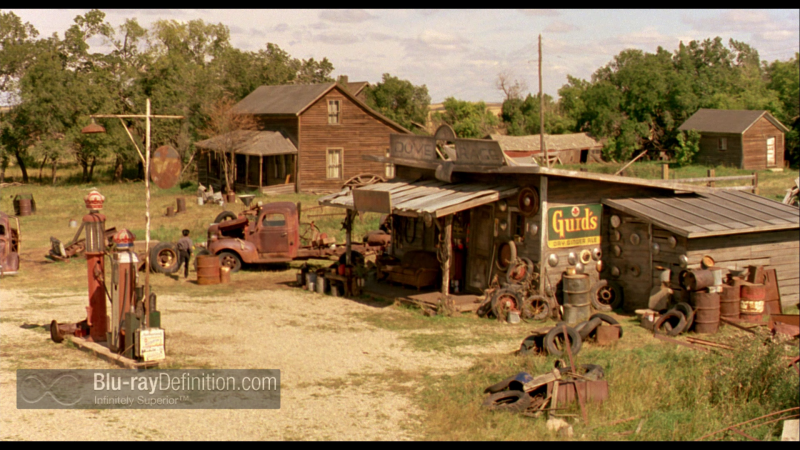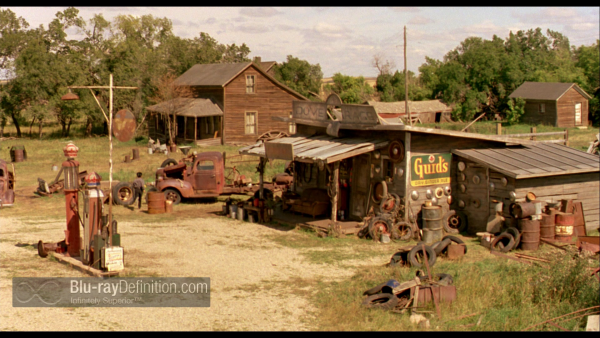 You'll love it or hate it, but The Reflecting Skin is certainly an original film that does not play in the cliché of typical Hollywood fare. This Blu-ray's image quality will be a bit disappointing to videophiles in particular looking for something a bit more crisp.

Additional Screen Captures