– (scroll tom bottom if using mobile OS)
The Series
[Rating:5/5]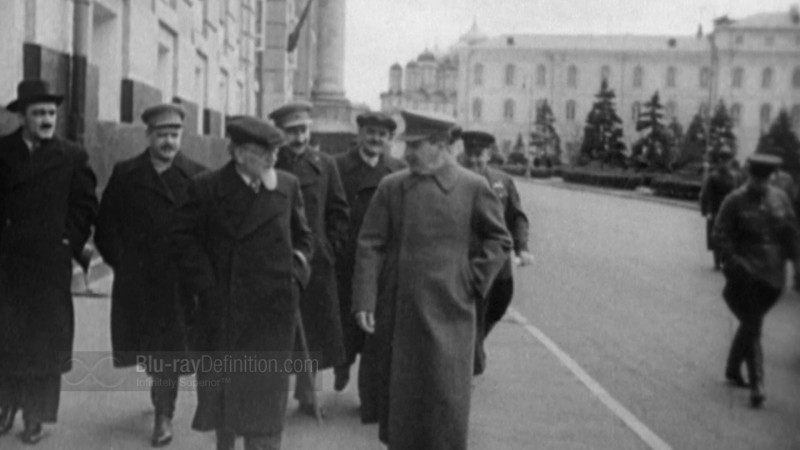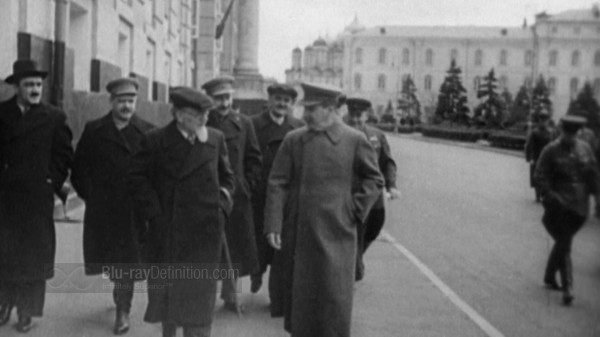 Sir Jeremy Isaac's documentary series The World at War launched to great acclaim on Britain's independent Thames network in 1973. The sprawling account of the most massive war the world had ever seen, World War II, is equally massive in scope. Its 26 hour-long episodes would take six months to air on television, but most significant about the series is its approach to chronicling the war.
The World at War sought to tell a story, from beginning to end, with as much possible detail, in pictures and a reserved amount of narration, but without passing judgment on any of the participants. The neutrality of the narrative is what makes The World at War, arguably, the greatest documentary on World War II ever produced. The creators speak to high-ranking officers as well as get eyewitness accounts from civilians, enlisted men, and politicians from all the major countries, Germany, Japan, England, The United States and The Soviet Union. Each side gets to tell the story of the war from their own perspective.
Each of the 26-episodes focuses on a specific aspect of the war such as the conditions leading to Hitler coming to power or how Japan became a warring nation invading the Asian continent. One episode may focus intensely on The United State's initial unwillingness to join the war, while another will shift to Russia's uneasy alliance with Germany before the war between Germany and the Soviets broke out. The series is extremely detailed and rarely misses a social, political, or religious point involved in the wide scope of things that lead to the war or the outcomes of certain battles.
The series is narrated brilliantly by Sir Laurence Olivier and is a must-see for any and everyone interested in history. There is much here to be learned and learned from.
Video Quality
[Rating:2.5/5]
The World at War has been given an AVC/MPEG-4 1080p/24 encoding on this newly restored Blu-ray edition from The History Channel and Freemantle Media. The biggest issue with this new restoration for most is going to the fact that Freemantle has messed with the original aspect ratio of this series. This is a 1973 television series and therefore it originally appeared in a 1.33:1 framing. They've taken that image and cropped it into a 1.78:1 widescreen aspect ratio to fill contemporary HDTVs. Why bother going through the painstaking process of cropping out parts of the image when they cold have just left well enough alone and simply had this historic documentary appear in its original state with black bars on each side, like, say, other studios have done with numerous classic films such as Gone with the Wind or The Wizard of Oz, is rather perplexing.
With all of that aside, The World of War is obviously a series made up of images from various sources, some of very degraded quality, different film stocks, different cameras, some 35mm, some 16mm, some scenes captured during the height of battle, some color, some black and white and all of this put on 16mm negatives. Freemantle Media has done a meticulous restoration, restoring the image as much as they can, but there is only so much that can be extracted from such sources to begin with, particularly when your master is only 16mm.  Still, for such an obviously difficult production, they have done well to avoid the temptation to try to make things look too "clean" and "modern." It looks appropriately "vintage," with just the right amount of upgrade. It will look spectacular, but that is not what a series like this is about in the first place. If only they had left the aspect ratio alone.
Audio Quality
[Rating:3.5/5]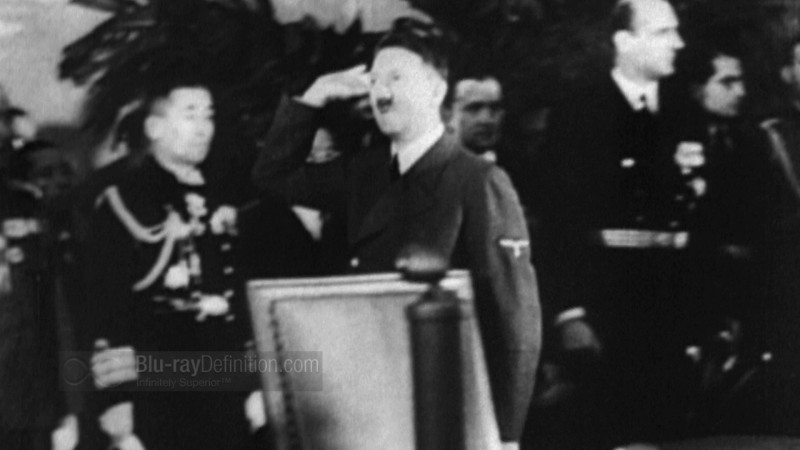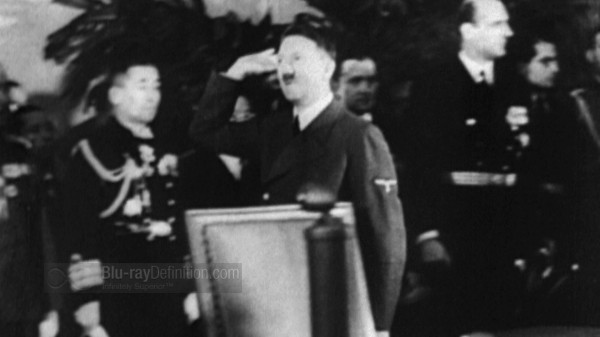 There's a new DTS-HD Master Audio 5.1 mix and a LPCM 2.0 Stereo mix provided. The 5.1 mix adds just a little bit of a wider soundstage, but mostly it just sounds a tad reprocessed, with some slight ambience in the rear channels and certainly not much in the way of low frequencies. The 2.0 mix might as well be the original monaural mix, because there doesn't seem to be much spread across the channels. Either one will give you a good clean and full sounding narration from Sir Laurence Olivier, however.
Supplemental Materials
[Rating:5/5]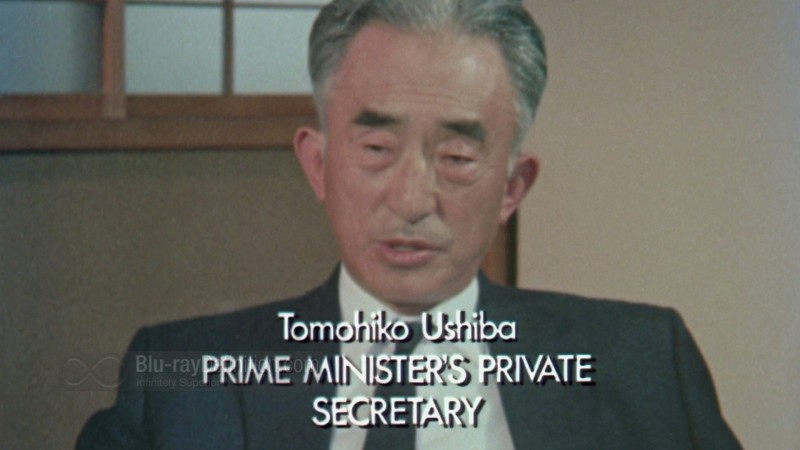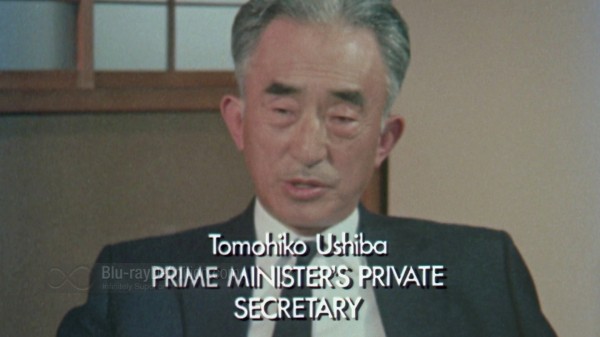 The World at War is a treasure trove of extra materials worthy of this massive documentary series. In addition to the Making-of feature, there are several bonus documentary specials surrounding the The World at War documentary and a new featurette on the HD restoration of the series.
The supplements provided on this release are:
The Making of The World at War (1.78:1; 1080p/24 (upscaled); 0:50.17) — Series producer Jeremy Isaacs speaks of the process and history of bringing the series to television.
Episode Summaries — Brief summaries for each episode are provided on each of the nine discs.
A Brief History of The World at War
Biographies — Biographies of the major players in World War II including Stalin, Hitler, Mussolini, and Roosevelt.
Episode Extras — These allow direct access to the various moments in each episode, with the following categories:

Speeches and Quotes
Footage
Maps
Songs and Poems
Additionally, some episodes have an Imperial War Museum Photo Gallery extra.

Bonus Documentaries:

Secretary to Hitler (1.78:1; 1080p/24; 0:24.32)
From War to Peace (1.78:1; 1080p/24; 0:23.48) — An Interview with Prof. Stephen Ambrose, producer Jerome Kuehl. This brief interview explores the problems that faced the allies about what to do about Germany after World War II.
Warrior (1.78:1; 1080p/24; 0:52.52) — Reflections of men at war compiled from interviews and archive film obtained for The World at War series.
Hitler's Germany: The People's Community (1933 — 1939) (1.78:1; 1080p/24; 1:18.11)
Hitler's Germany: Total War (1939 — 1945) (1.78:1; 1080p/24; 1:19.38)
Making the Series: A 30th Anniversary Retrospective (1.78:1; 1080p/24;
The Two Deaths of Adolf Hitler (1.78:1; 1080p/24; 0:49.02) — A documentary on the controversy surrounding Hitler's death towards the end of World War II.
The Final Solution: Auschwitz Part 1 (1.78:1; 1080p/24; 1:40.36)
The Final Solution: Auschwitz Part 2 (1.78:1; 1080p/24; 1.32.24)
Making the Series: A 30th Anniversary Retrospective (1.78:1; 1080p/24; 2:08.26)
Experiences of War (1.78:1; 1080p/24; 1:01.19) — Previously unseen and extended interviews from The World at War film archives held at the Imperial War Museum.
Restoring the World at War (1.78:1; 1080p/24; 0:31.04)
The Definitive Word
Overall:
[Rating:4/5]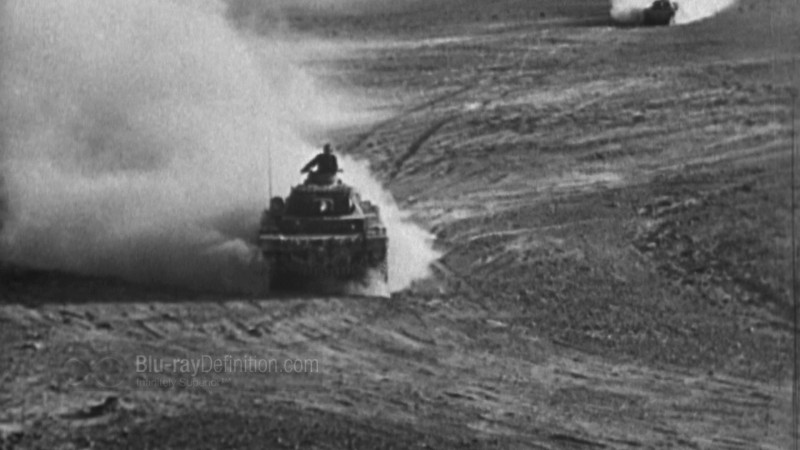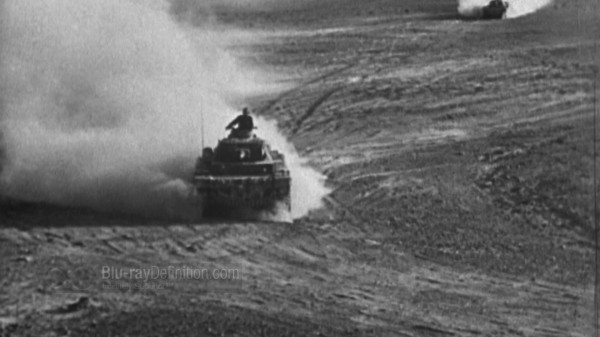 It never gets any easier to accept just how colossal a war the Second World War was and just how cruel people can be to one another, no matter how many times I read or watch about this nearly unbelievably dark time of human history. The World at War remains at the top of the list of documentaries that tell the story of what happened then. This Blu-ray release is not perfect by any means, but the series itself nearly is. Too bad there was ever a need for it to exist in the first place.
Additional Screen Captures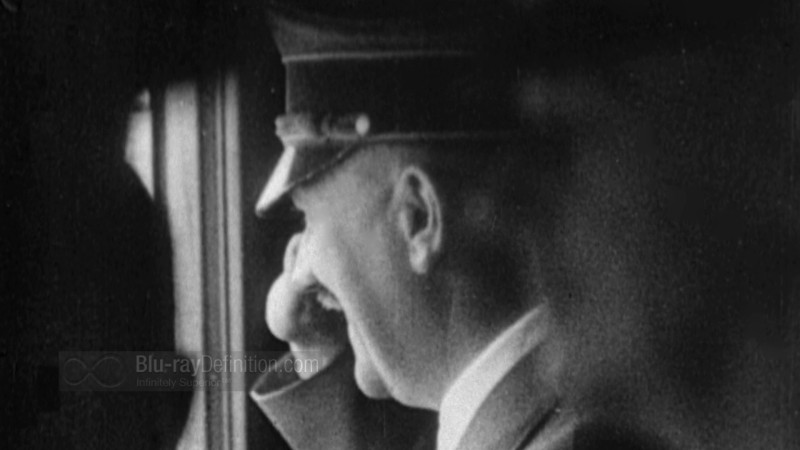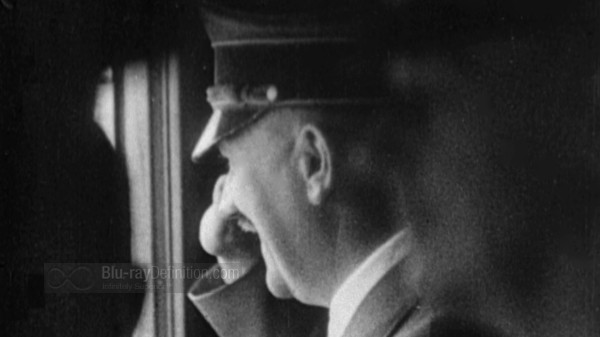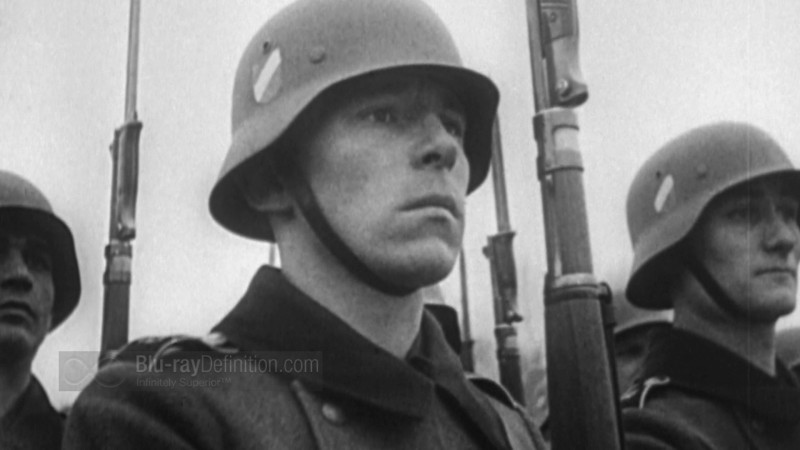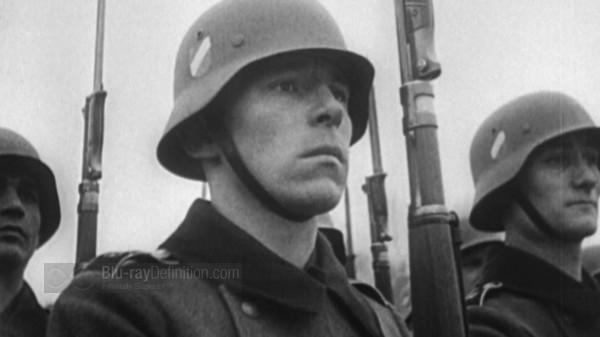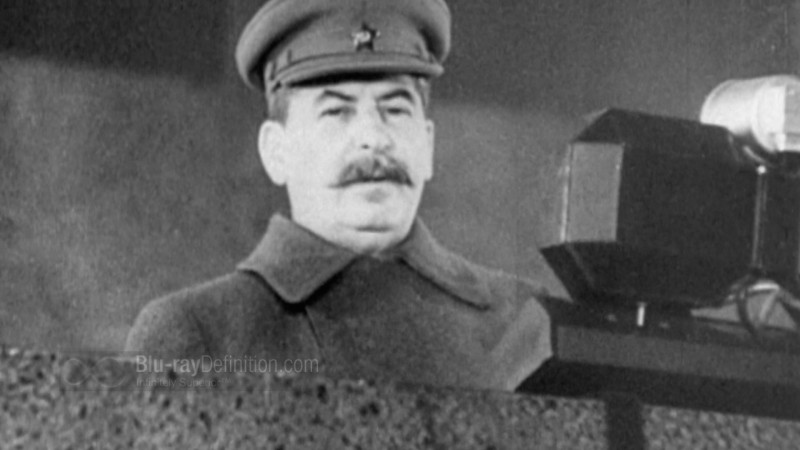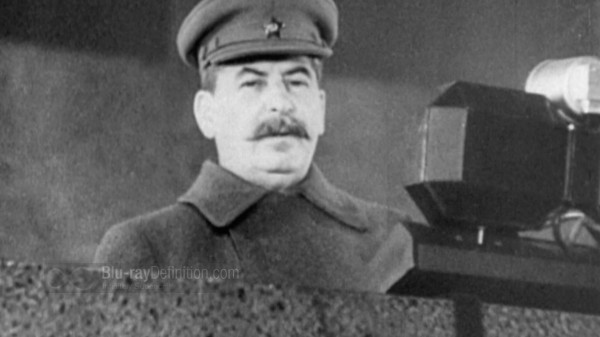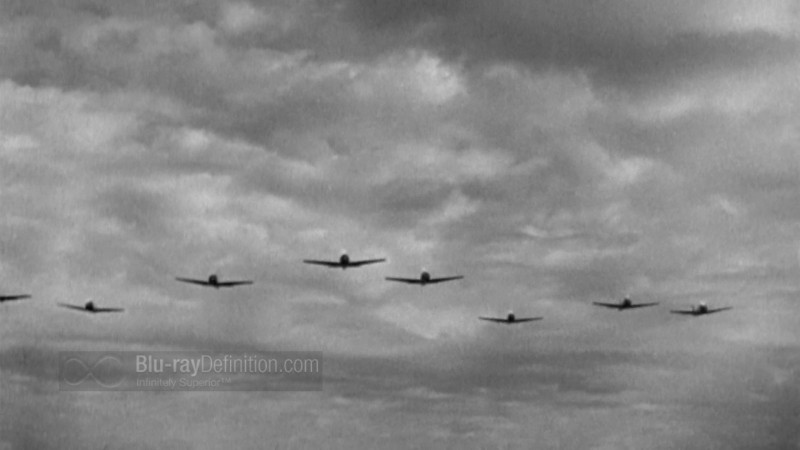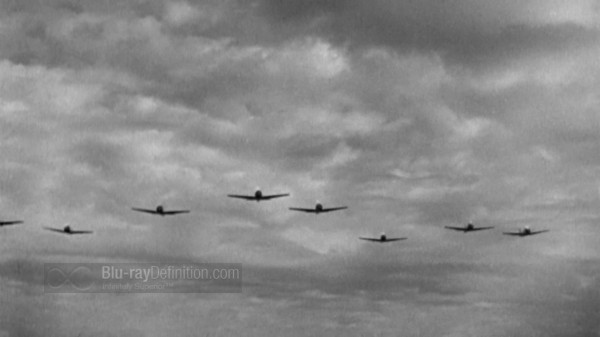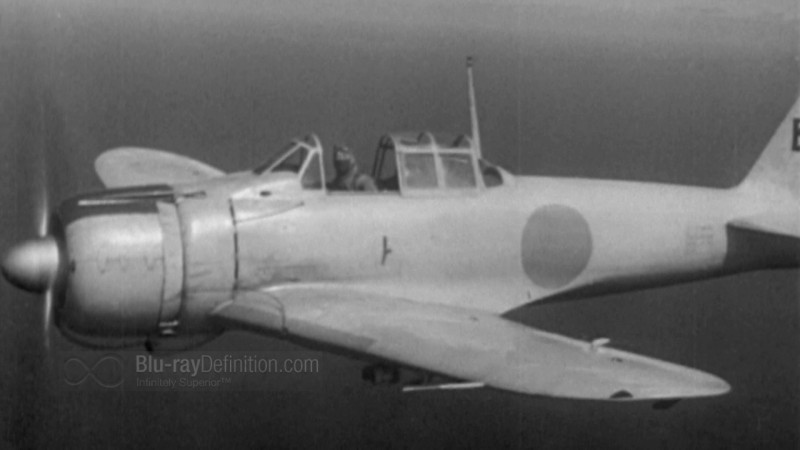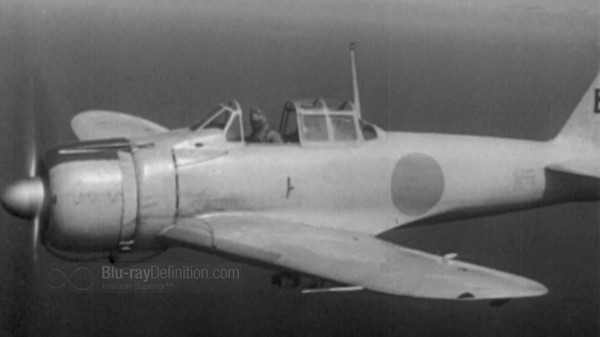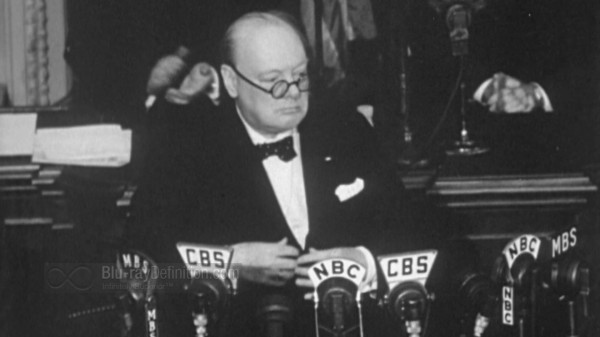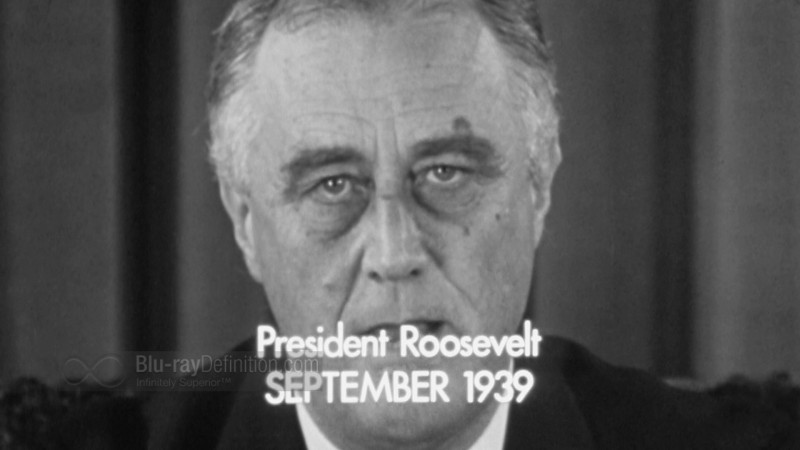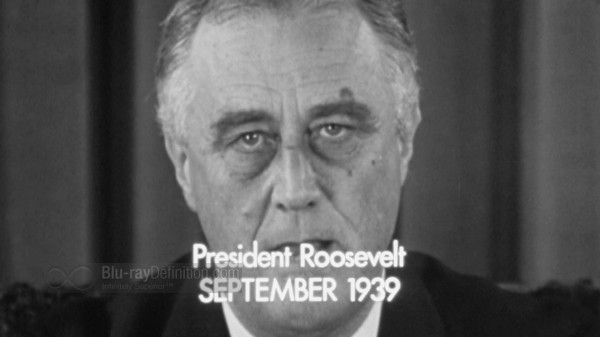 [amazon-product align="right"]B003X3BYEC[/amazon-product]