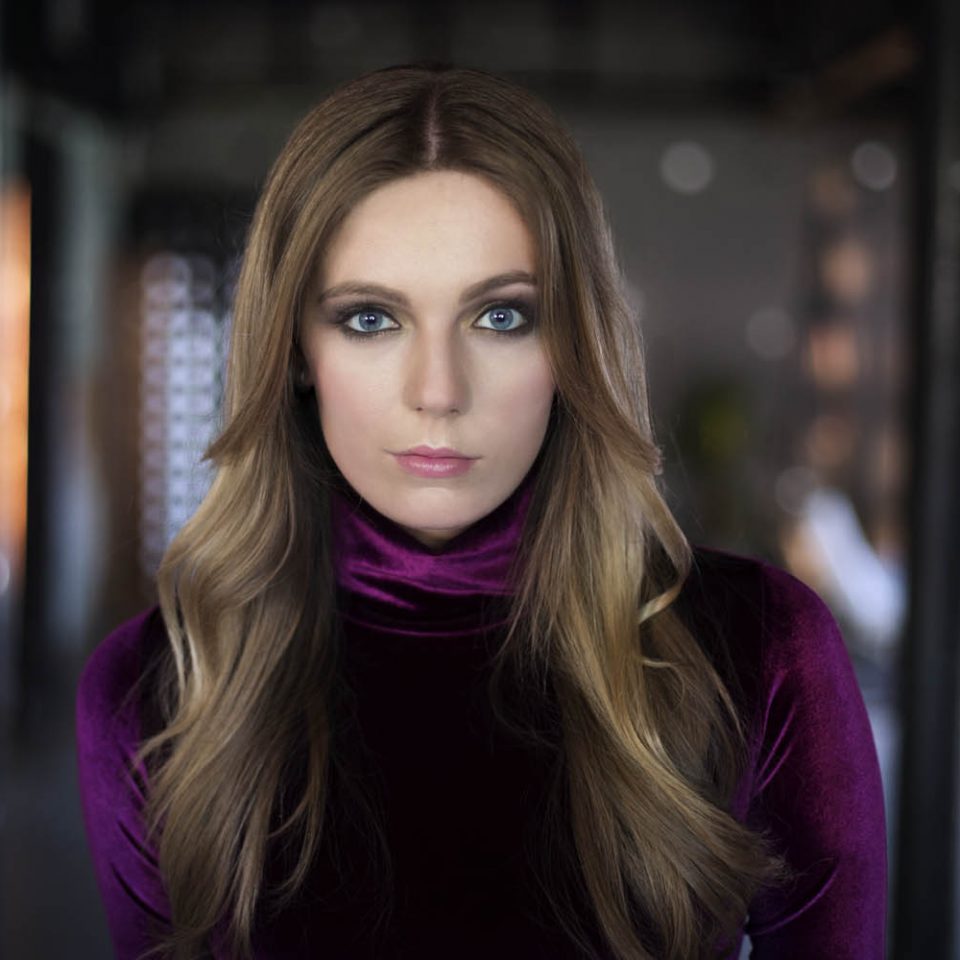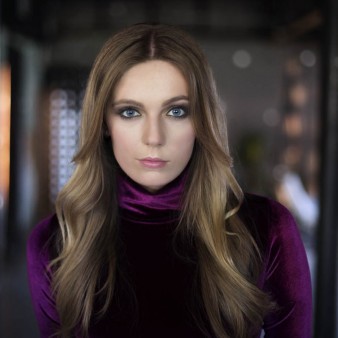 A precocious 17-year-old songstress from the San Francisco Bay area, Em Rossi's performances have already created quite a stir on the West Coast. Em has been making music most of her life, but became serious about recording when she turned fourteen. She makes her own introduction as follows: "I've always lived my life internally, walking my own path and music has been my outlet to express who I am." TheaterByte had an opportunity to visit with this rising pop star and to become better acquainted with the singer and her songs.
TheaterByte: Tell me about your musical background and development. Feel free to include major influences on both your singing and composing.
Em Rossi: I was always surrounded by music growing up. If the radio wasn't on, it was my dad playing his guitar singing country songs in the living room. As my parents would say, I just kept "making noise. " I began training with a vocal coach in classical and Broadway music when I was eight years old. I'd lock myself in my dad's office and sing Adele and Sara Bareilles songs for hours after school. I eventually found the confidence to share my voice. Extremely close family friends didn't even know that I sang until my parents pulled me in front of them during get-togethers at my house.
TB: I noted that your recent video of "Young Hearts" with DJ Tom Colontonio had a very erotic dance sequence that blended into your vocal. Can you tell us more about where the concept for this video came from?
ER: Tom Colontonio did an amazing club remix of "Young Hearts". However, the music video was done with the original track. The making of the "Young Hearts" music video was an incredible, spontaneous moment where everything magically fell into place. After my first music video "Earthquake" went viral with over 1.1 million views, we rushed out to Florida to come up with the next video idea. I have always had a major love for dance, especially contemporary dance. We found two incredible dancers, Aliska Burkina and Zavio Gonzalez from Dancer Fever Florida, and a warehouse that was under construction to be a sports facility. When my director saw the inside of the place, he immediately got the image of luminous lights with a dark, foggy atmosphere. We shot the video for 22 hours in hot and humid Florida weather. As tiring as it was to wear five-inch heels on concrete all day, it was probably the most fun and memorable experience I think I've ever had.
[youtube httpss://www.youtube.com/watch?v=OMqZnMyA-nk&w=640&h=360]
TB: When I have talked to singer/songwriters in the past, I have always been curious about the process of composition. So, in the case of Em Rossi, which comes first, the music or the words?
ER: For me the words come first when I'm not in the studio. Sometimes it's a title, line, or general idea that comes to me first. I take some time to think about it before I start diving into any composing so that I can fully understand what it is I want to say. When I am in the studio, the music usually comes first. My producer will start playing something on the piano and I will sing whatever melody comes out.
TB: After listening to your "Live from Sessions at Willow Grove," tell me about the venue and whether there was an audience present. Other artists that I have spoken to talk of "feeding off the audience vibration." Is that also the case with your live performances?
ER: I flew out to Virginia to shoot for the XFINITY Sessions of my songs. It is now airing nationwide on XFINITY on Demand. I sang without an audience for my episode. It felt awkward but I slowly got used to it as we kept filming. The next day I opened for The Tenors for their episode. They had a great audience and it was an incredible experience. I would say all of the artists feed off of the audience vibration. We see their expressions and take in their responses. It judges the mood and atmosphere of every show as well as how we convey the emotions of our songs to them.
TB: Finally, if you can, tell us about your future career plans so we can share them with our readers.
ER: I have finally graduated from high school and am delaying entering college to continue pursuing my music journey. I am excited to be in front of a crowd with every opportunity. We are currently thinking about a fall tour. Readers can hear me on local California radio stations, iHeart Radio Star 94.1 FM, Lite 100.5 WRCH, as well as my song "Earthquake" on inflight playlist The Hits List of United Airlines. "Earthquake" was also featured in the WWE movie Countdown starring Kane and Dolph Ziggler. I have two more songs featured in the upcoming movie The Late Bloomer directed by Kevin Pollak, starring J.K. Simmons and Brittany Snow. Follow me on Facebook and my other social media platforms that are updated on everything that I'm doing. I'm extremely excited for the opportunities that lie ahead.
Thank you Em Rossi for taking the time to talk to us at TheaterByte. Best wishes for your music career going forward.
For more information about this artist, you can visit her on emrossi.com.