Yep, gift-giving season is upon us once again, and fortunately there are plenty of movies, plus music, TV fare and even non-disc gifts for the entertainment buff in your life. Take a look at some of our favorites, below in the TheaterByte Holiday Gift Guide 2018.
Movies & Music: Better Together
My Neighbor Totoro (Tonari no Totoro) 30th Anniversary Edition Blu-ray + CD (Shout! Factory)
True Stories (Criterion Collection)
Zombie (a.k.a. Zombi 2, a.k.a. Zombie Flesh Eaters) and Maniac 3-Disc Limited Editions (both Blue Underground)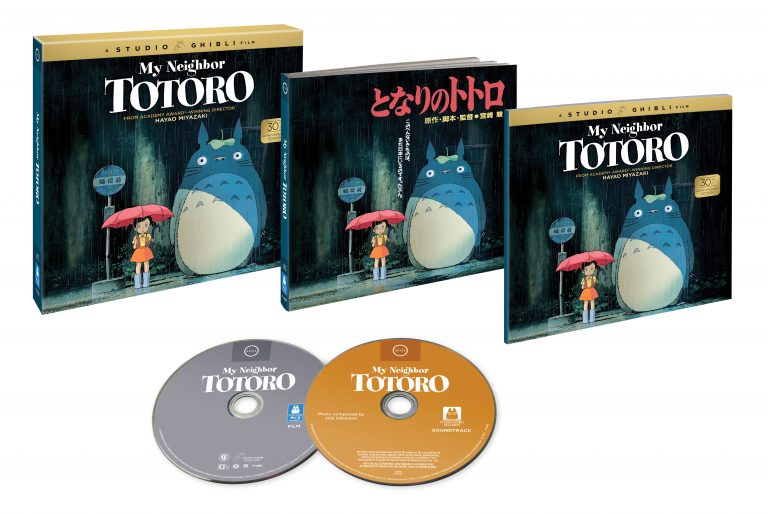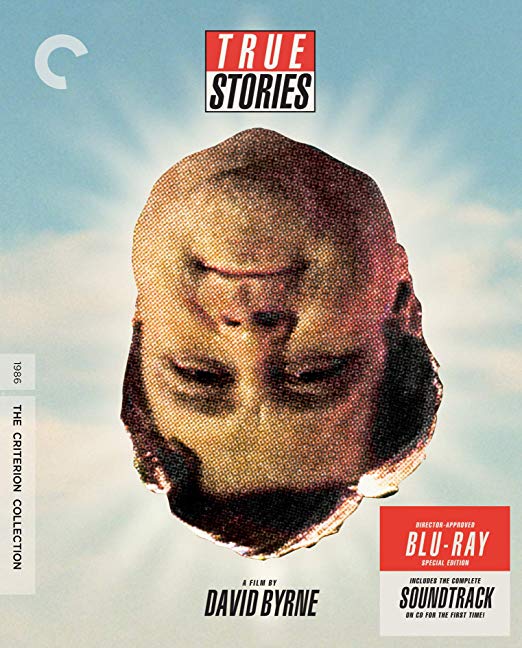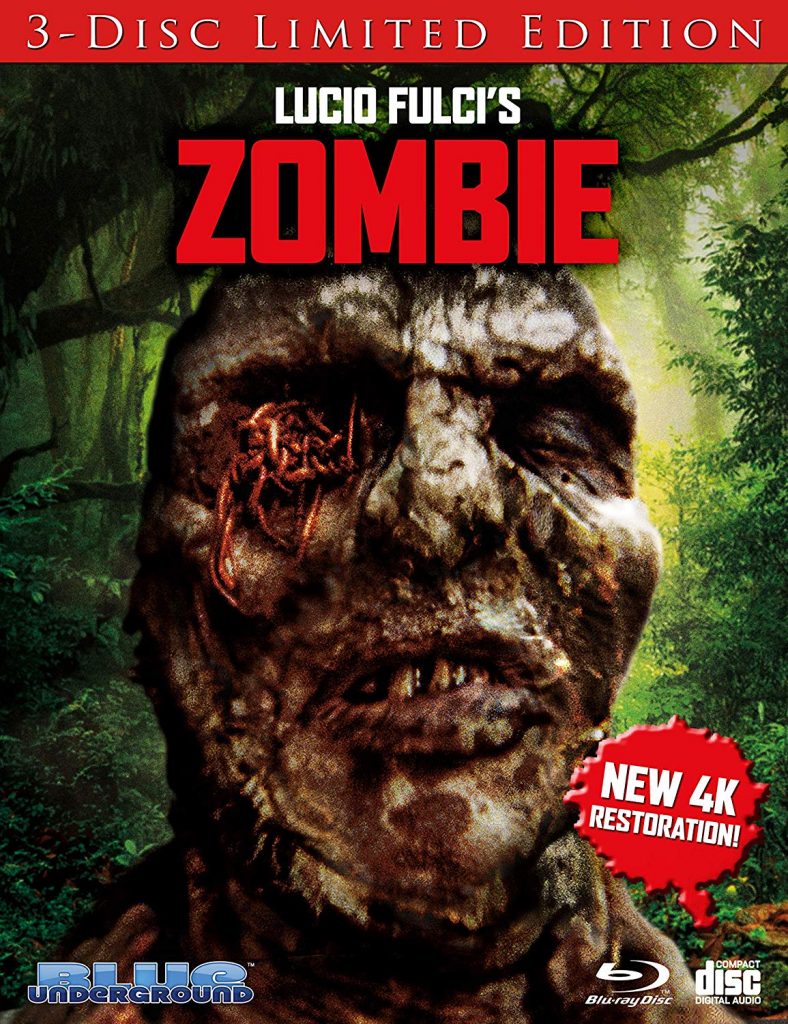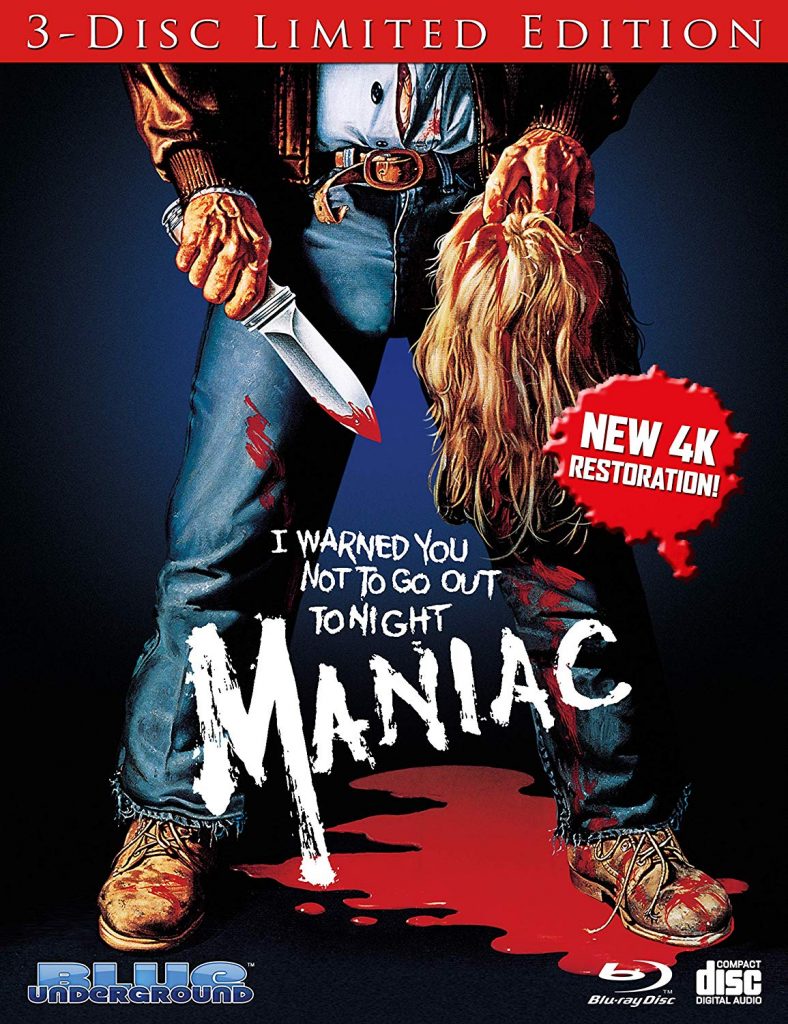 Just in time for the holidays, recent weeks have seen a welcome trend of packing a soundtrack CD into reissues of popular catalog titles. In My Neighbor Totoro, two young sisters dealing with their share of family drama discover the magical critters living nearby and get into adventures that speak to the child in all of us, as only the master Hayao Miyazaki could capture. Shout! Factory's lovely Blu-ray from last year has now been repackaged with a compact disc of the soundtrack by Jô Hisaishi, available here for the first time ever in North America.
Still riding high after the acclaim for the Talking Heads concert film Stop Making Sense, David Byrne brought all of his considerable quirk to his one and only feature film, True Stories. Included exclusively with Criterion's lavish new special edition Blu-ray is the full 23-song score performed by the cast, previously unavailable. (This is different from the Talking Heads album of the same name.)
We live in marvelous times when grindhouse fare is given royal treatment, such as Blue Underground's new 4K restorations for both Maniac and Zombie. Joe Spinell's enduring performance as serial killer Frank Zito would not have been quite as disturbing without Jay Chattaway's notes, and composer Fabio Frizzi's spin on Lucio Fulci's walking dead is both weird and wonderful. The CD for the latter even carries an exclusive bonus track.
[amazon_link asins='B07HBYHWV9,B07GGCZ7J1,B07GGSB3XV,B07FQ3RPND' template='ProductCarousel' store='theaterbyte-20′ marketplace='US' link_id='ee2d16f8-f283-11e8-b779-af514ccdfeaf']
---
DC Animated Universe in 4K (Warner)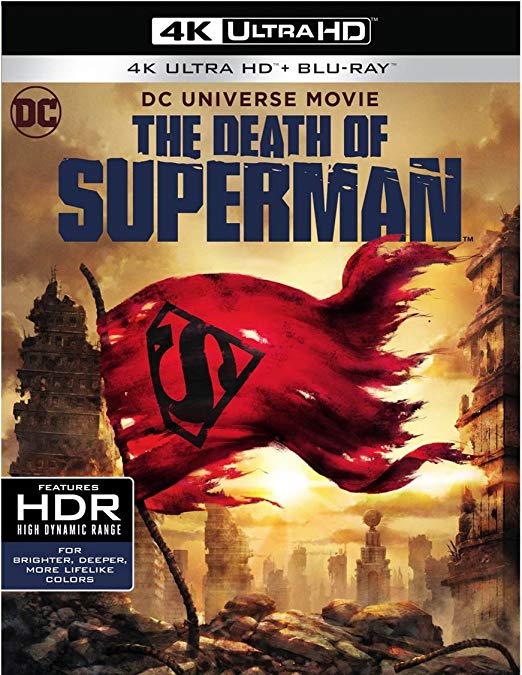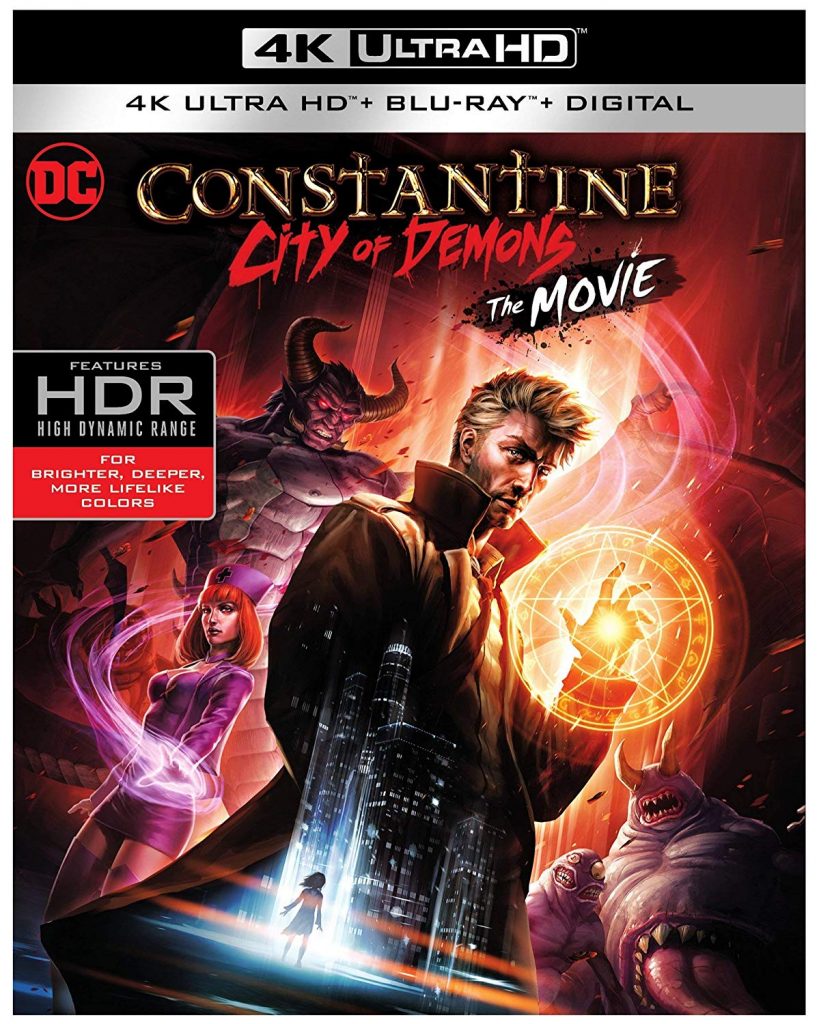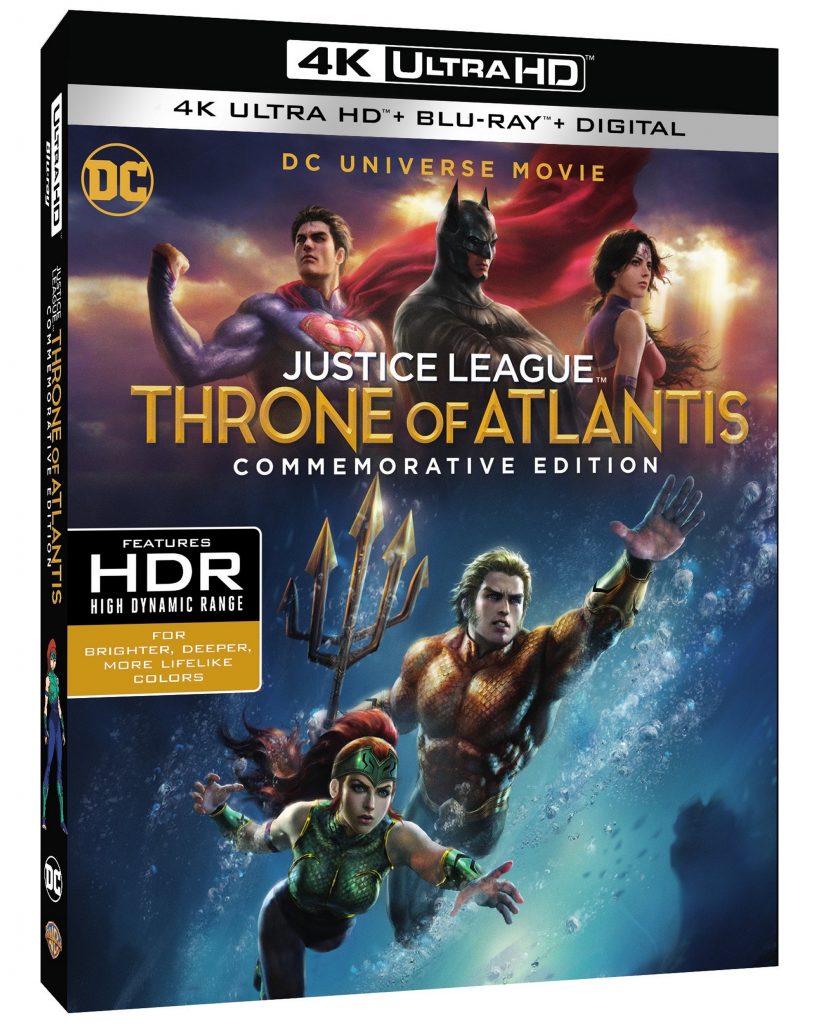 Love your 4K TV and DC's generally outstanding series of direct-to-video animated movies? Then Warner has you covered. After a somewhat bumpy start with Batman and Harley Quinn (perhaps they were too far into production when the decision was made to make this the first 4K release?), the studio appears to be putting a bit more effort into their Ultra HD future. Taking another trip back to the familiar well, The Death of Superman revisits the epic storyline from a quarter-century ago, this time with Jerry O'Connell voicing The Man of Steel in a sprawling, bloody battle royale. It's not state-of-the-art digital animation à la Pixar, but the cartoony colors pop. Constantine: City of Demons, in contrast, truly shines in the best sense, as darkness permeates this R-rated (!) supernatural thriller but the HDR surrenders all manner of 2160p detail that would otherwise be lost. And for the occasion of Aquaman on the big screen, Warner has also decided to reissue 2015's Justice League: Throne of Atlantis as an upscaled Commemorative Edition. It packs far and away the most bonus content, although all three include HD Blu-ray discs plus Digital Copies.
---
Classic Horror, Remastered in 4K
Halloween
The Evil Dead
Evil Dead 2 (all Lionsgate)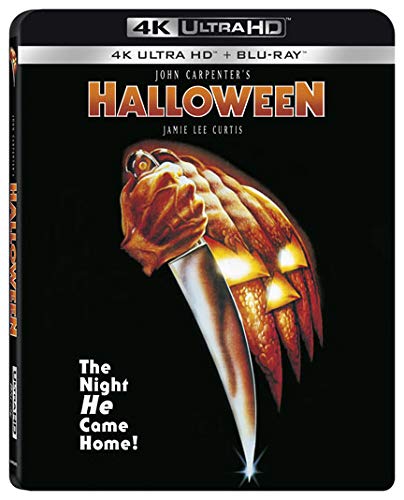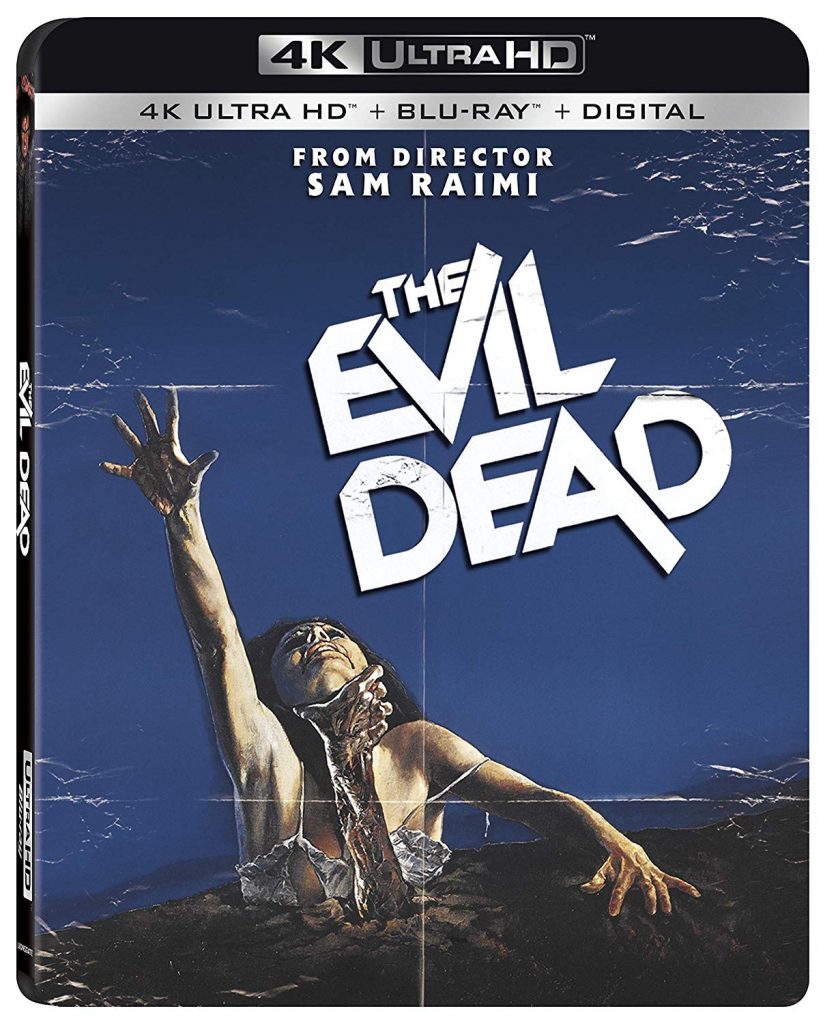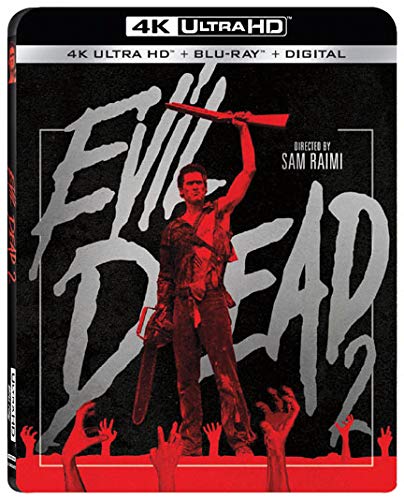 Who says that the low-budget scarers of our youth can't play in today's Ultra HD world? John Carpenter's game-changing original Halloween (1978) along with Sam Raimi's career-making 1981 Evil Dead and its wilder, funnier 1987 sequel hold up extraordinarily well, both dramatically and visually, each receiving the full Dolby Vision HDR treatment. Sonically, the movies have been dragged kicking and screaming into the modern era, too (Dolby TrueHD 7.1, TrueHD 5.1 and DTS-HD Master Audio 5.1, respectively), for better and worse, as none appear to have their original tracks provided. HD Blu-rays for all are generously included in these affordable reissues, with the Evil Deads supplying digital copies as well.
[amazon_link asins='B07FSRBMTJ,B07G1Q74HP,B07JHJTQ8M' template='ProductCarousel' store='theaterbyte-20′ marketplace='US' link_id='4ef3fb86-f283-11e8-9008-ad989a7ff3e7′]
---
50 Years of Planet of the Apes 9-Movie Collection (Fox)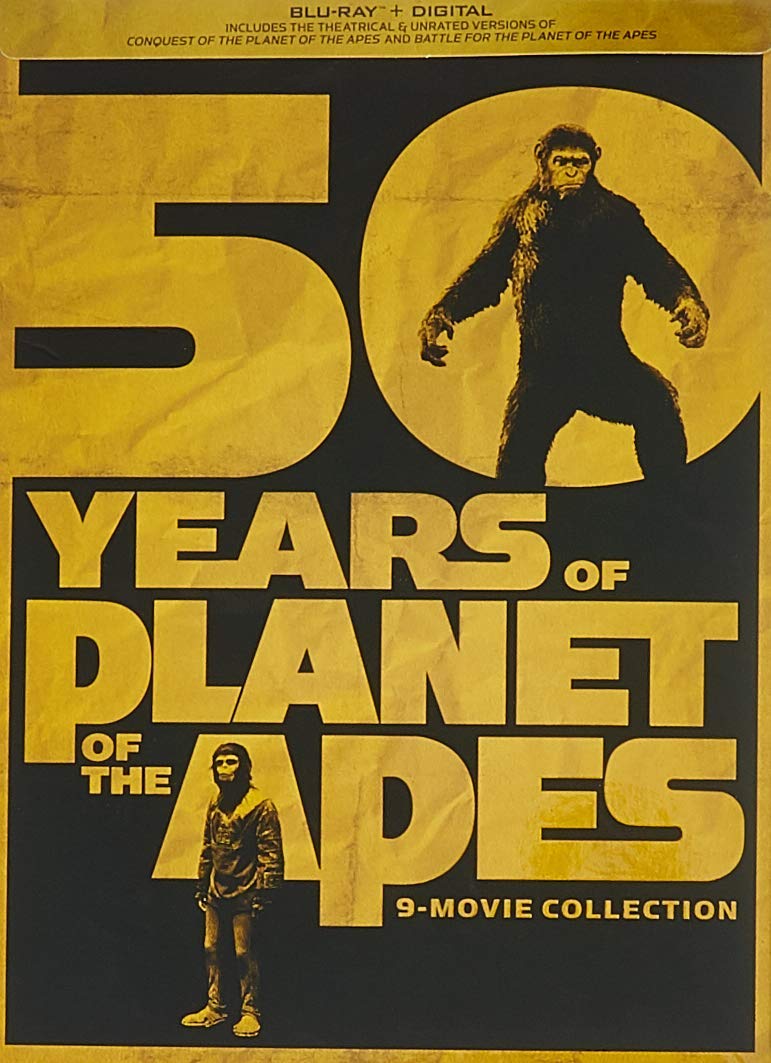 Please write in and tell me if I'm wrong, but I believe that this is the first time that all nine Apes movies have ever been assembled in a single set, a momentous event in honor of the first film's golden anniversary. The original five are here (1968's Planet of the Apes, Beneath the Planet of the Apes, Escape From the Planet of the Apes, Conquest of the Planet of the Apes, Battle For the Planet of the Apes), Tim Burton's ill-fated 2001 reboot, and now the outstanding recent trilogy, Rise of the Planet of the Apes, Dawn of the Planet of the Apes and War for the Planet of the Apes. This is essentially a repacking of previous editions, 12 discs in total, including those last three on 4K Ultra HD disc in addition to 1080p Blu-ray, each with their requisite bonus content. Conquest and Battle are also viewable in unrated cuts, and in the most pleasant surprise of all, a Movies Anywhere digital copy of all nine is provided via unique printed code. Not into streaming? A little portfolio holds art cards reproducing poster art from each of the films.
Available for purchase on Target
---
The Hitchhiker's Guide to the Galaxy Special Edition (BBC)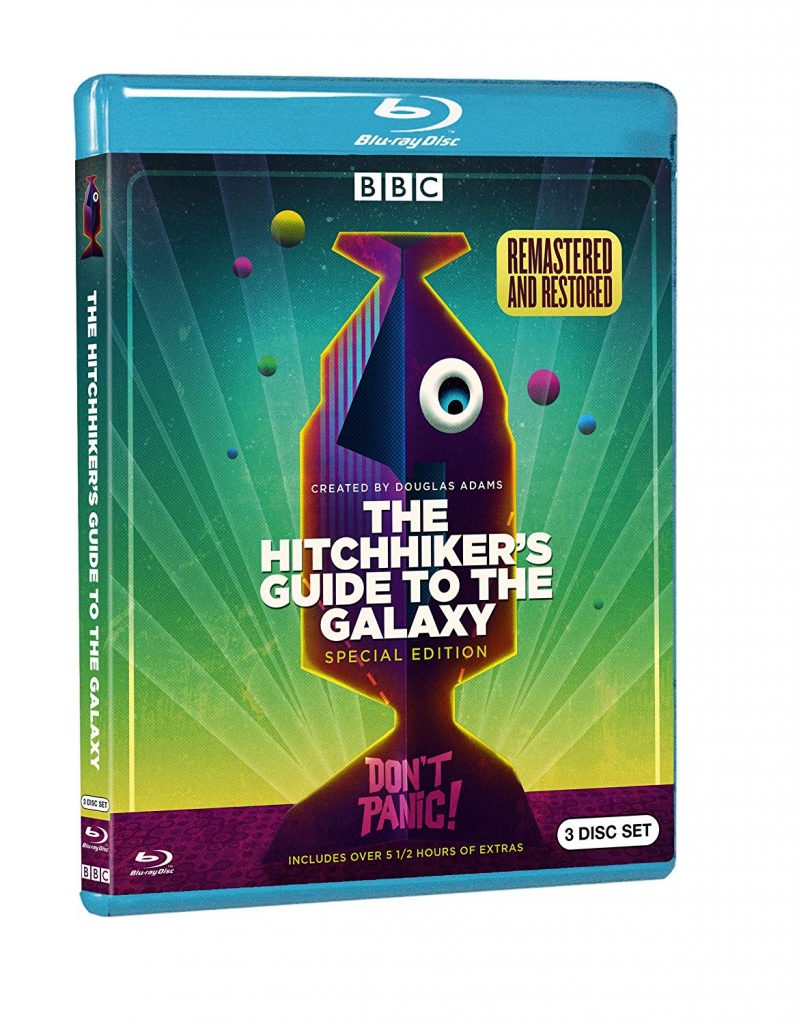 I've loved Douglas Adams' Hitchhiker's since I discovered the original radio adaptation on NPR, following the Star Wars radio drama on Sunday nights. (I didn't leave the house much in the '80s….) That led to my picking up the American printing of the novelization, and even receiving a weirdly sized British original of The Restaurant at the End of the Universe for Christmas. I didn't discover 1981's six-episode spinoff TV show until years later, and I contend that this story needs to be dramatized to be fully enjoyed, but not rushed like the 2005 film. Thankfully most of the radio show actors made it to the small screen, where the production displayed that certain low-rent sci-fi charm undeniably reminiscent of Doctor Who, for which Adams wrote several standout episodes. It's very funny and it's some very smart science fiction, with the last Earthling finding himself in some sticky situations as he tags along with a researcher for the indispensable interplanetary travel handbook of the title. Plus, the character names are fun to say out loud (Slartibartfast!)
The restoration/remaster of the 4:3 PAL/16mm film show is the best I've ever seen it, generously accompanied by the original mono and two-channel plus new stereo as well as a 5.1 remixes. Disc Two is all extras, while Disc Three has even more extras, all newly released, including several vintage interviews from the late Mr. Adams, which are always a treat.
[amazon_link asins='B07FDJY3VB' template='ProductCarousel' store='theaterbyte-20′ marketplace='US' link_id='214660f8-054a-11e9-b4e9-ef390d11fa55′]
---
Imagine The Ultimate Collection (Geffen/UMe)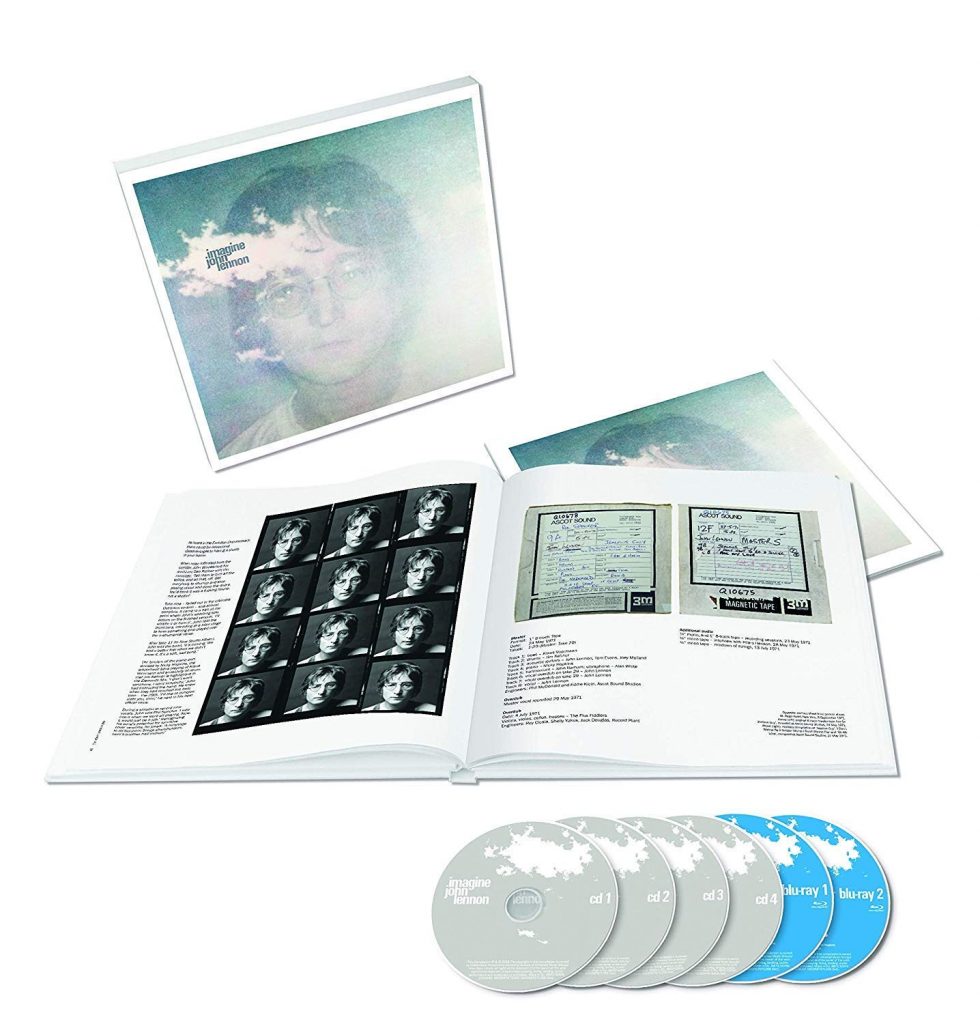 This six-disc-plus-book box is undeniably the most elaborate celebration of John Lennon's defining solo accomplishment, 1971's Imagine. Anchored by his signature tune; a plea for empathy, compassion and peace; the album also captures the soulful former Beatle expressing his feelings for both his erstwhile bandmate Paul McCartney as well his wife Yoko Ono, among topics less personal and more political.
Imagine has been completely remixed by Paul Hicks at Abbey Road Studios, under the supervision of Yoko. The first of two Blu-ray discs carries the album in 5.1 and stereo 96/24DTS-HD Master Audio, and revisits the Quadrasonic mix in 4.0 too, nearly 50 years on. Additionally, an array of singles, extras and out-takes (including alternate takes and demos) are shared in high-res stereo/5.1. The second disc presents in the same quality the raw studio mixes–essentially the original performances as they happened–as well as extended album versions and the individual elements (strings, drums, etc.) that went into the final recordings. Also found here are The Evolution Documentary, that reveals the stories behind each track, plus interviews with husband and wife by friend/DJ Elliot Mintz.
Of course, there are four 16/44.1 CDs to journey through as well, tucked in alongside the Blu-rays. Whichever format you gravitate toward, this set will provide a revelation, for the depth of material as well as the dramatically enhanced sound quality. The prime beneficiary? John's voice, as it should be. Not to be missed within the 120-page, coffee-table-worthy hardcover book: the 5.1 surround sound maps, a fascinating guide to the multichannel remixes.
---
The Original Christmas Specials Collection: Deluxe Edition (Universal Studios)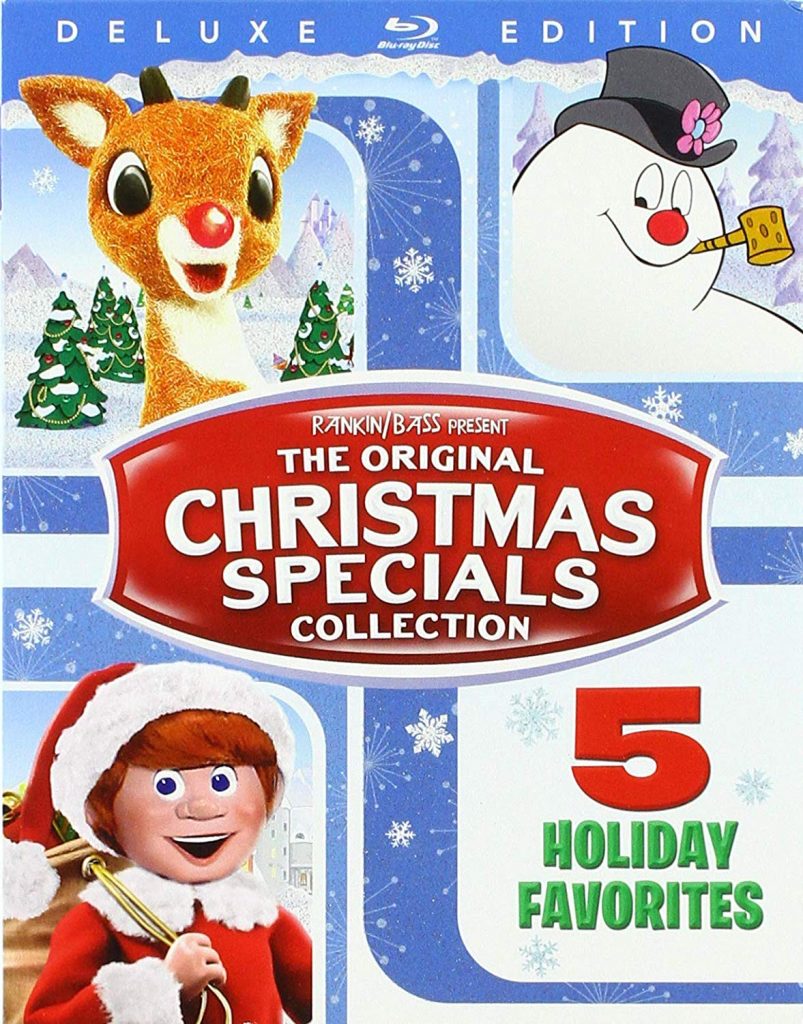 Before there was home theater, before there were even consumer VCRs, there was only TV, and I can still remember the giddy anticipation of our favorite holiday specials airing once a year in primetime as they did, during the rollup to the big day. But today we have anytime access to the Rankin/Bass stop-motion classics Rudolph the Red-Nosed Reindeer (1964), Santa Claus is Comin' to Town (1970) and The Little Drummer Boy (1968) plus the cel-animated Frosty the Snowman (1969) and Cricket on the Hearth (1967), all in glorious, remastered high definition. I've received similar sets in the past, from other studios, but never this particular lineup, each with the same winning formula (beloved narrator? check!) and plenty of heart-tugging nostalgia. Extras are generous, especially for vintage television, including two commentary tracks and a brand-new documentary.
[amazon_link asins='B07GRJM3HV,B07GRJM3HW' template='ProductCarousel' store='theaterbyte-20′ marketplace='US' link_id='75067d87-f282-11e8-ba00-8d61ad3bb32f']
---
Community The Complete Series (Mill Creek Entertainment)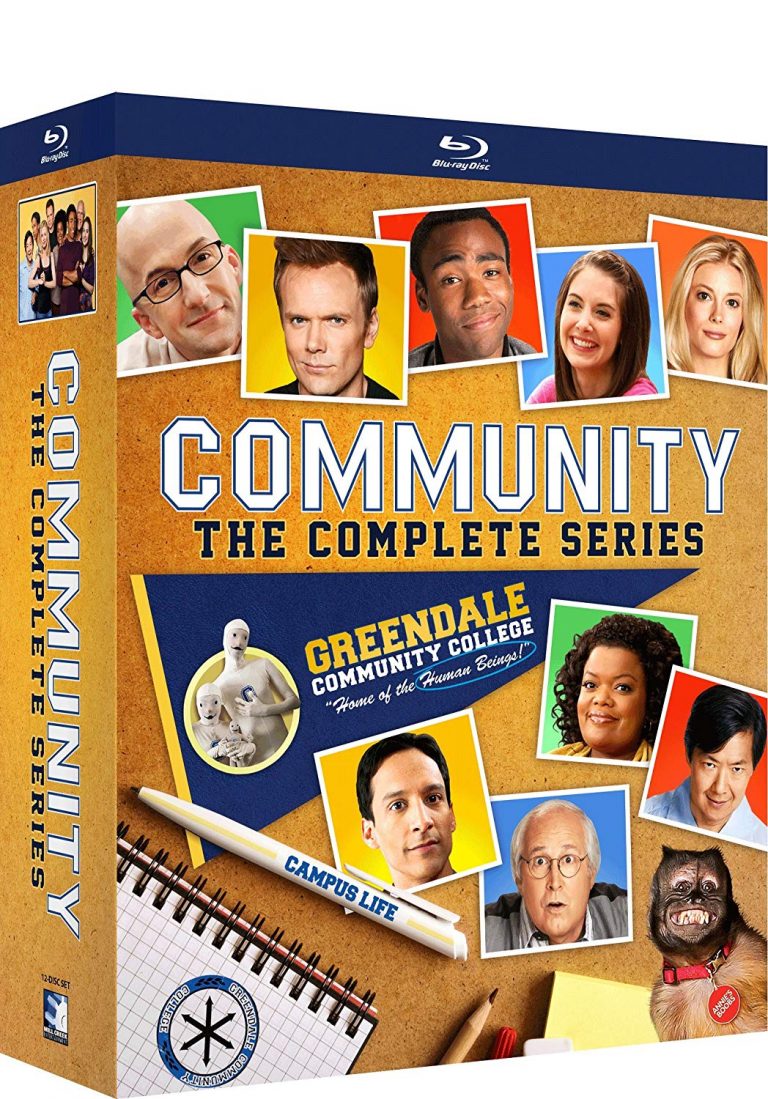 Disbarred lawyer Jeff Winger (Joel McHale, who would later portray co-star Chevy Chase in the made-for-Netflix movie A Futile and Stupid Gesture) is in many ways an archetypal sitcom bad boy. Much like Piper on Orange is the New Black, however, he's a way into the captivating ensemble brought to life by the likes of Alison Brie, Donald Glover (both of whom have since broken out in a big way), Ken Jeong, Yvette Nicole Brown, Danny Pudi et. al. This misfit band of adult education students get into weekly adventures that are extremely bizarre and so funny it practically hurts, which is just what we would expect from creator Dan Harmon (Rick and Morty). The show ran for a total of six seasons: five on NBC, with a sixth and final season on the now-defunct Yahoo! Screen streaming platform. Eight of the total 110 episodes were written by Harmon himself, with many directed by Marvel Cinematic Universe mavens Joe and Anthony Russo. As with Masters of Sex, Mill Creek has licensed the show from Sony and is releasing it on Blu-ray for the first time. Extras are plentiful, with audio commentaries on almost every NBC season, plus deleted scenes, gag reels, outtakes and quite a few featurettes, including an in-depth look behind the scenes of a single episode.
[amazon_link asins='B07DKYXSGV' template='ProductCarousel' store='theaterbyte-20′ marketplace='US' link_id='d752ff0e-054a-11e9-9cf4-db254600e855′]
---
Nick(elodeon) of Time (Warp)
Rocko's Modern Life The Complete Series
Hey Arnold! The Ultimate Collection (both Paramount)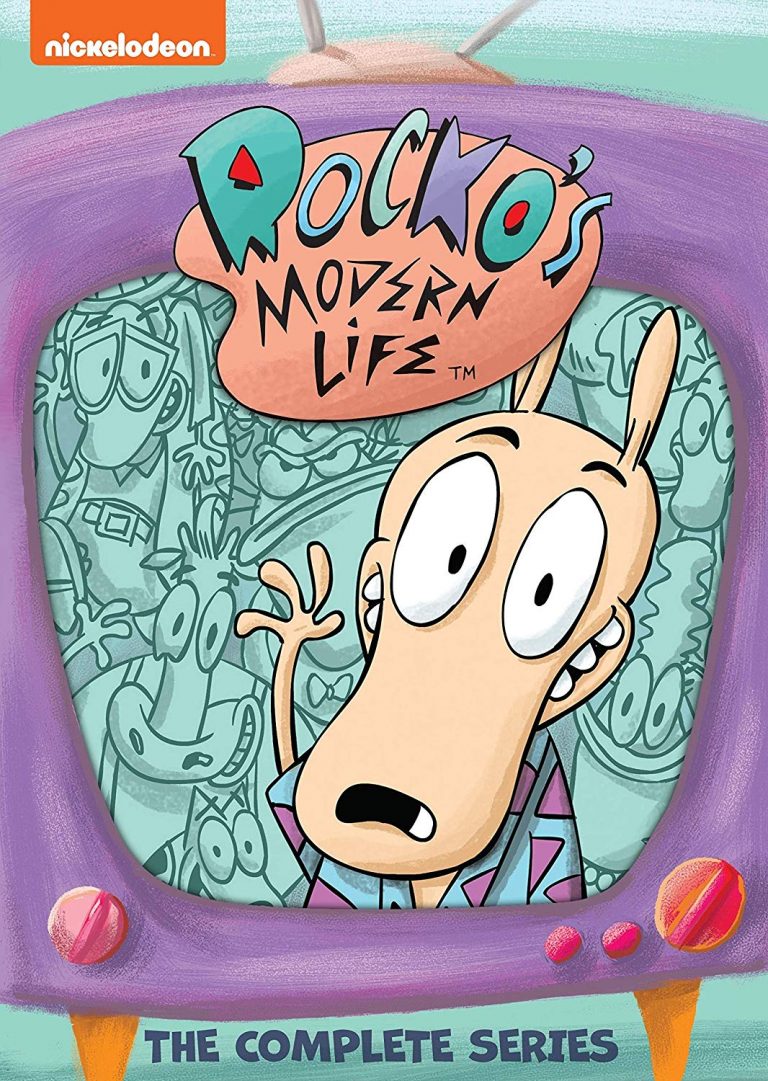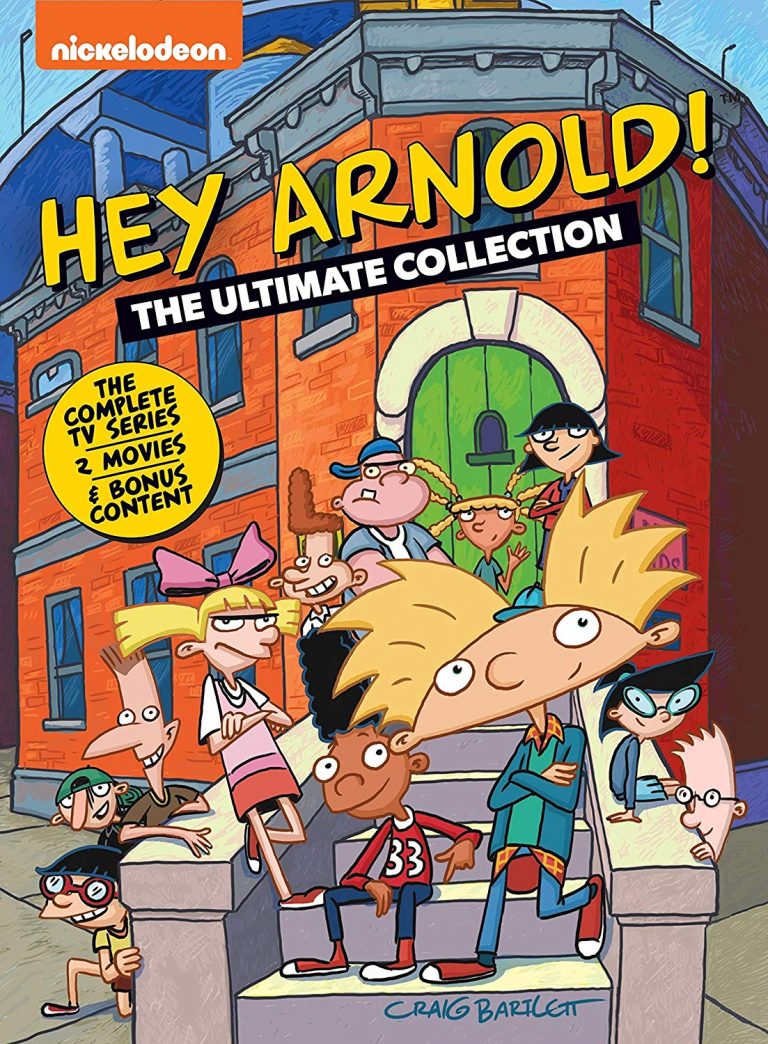 Rocko is a winsome little wallaby emigrated from Australia to the U.S., often struggling to make it through the tribulations of his daily duties, which tend to go quite awry quite quickly. While his modern life might at first seem too mundane to sustain four seasons, the show always had a deliciously bizarre sensibility (his best friend is Heffer Wolfe, a cow raised by wolves) with more than a few adult-skewing jokes planted throughout. Add a catchy theme song sung by Kate Pierson and Fred Schneider from The B-52's and here I am still going on about it, 25 years later.
"Football Head" returns in his first-ever boxed set, the good-hearted fourth-grader of the title spun off from Pee-Wee's Playhouse… kind of. He's being raised by his grandparents in their boarding house (it takes a while to find out where his mom and pop went), and his adventures deliver kid-friendly life lessons when not making us chuckle, with comical explorations of local urban legends mixed with drama from Arnold's life and those around him. Unlike his marsupial contemporary above, this Ultimate Collection goes beyond a complete series set. Collected here are all five seasons as well as the theatrically released, PG-rated Hey Arnold 2002 feature film plus the 2017 made-for-TV The Jungle Movie, both produced by popular demand, along with a healthy smattering of extras.
Both series are presented on DVD in glorious 4:3 standard definition, just like their original mostly-'90s airings on Nickelodeon, with the movies included in widescreen.
And then there's also…
The Nick Box (CultureFly)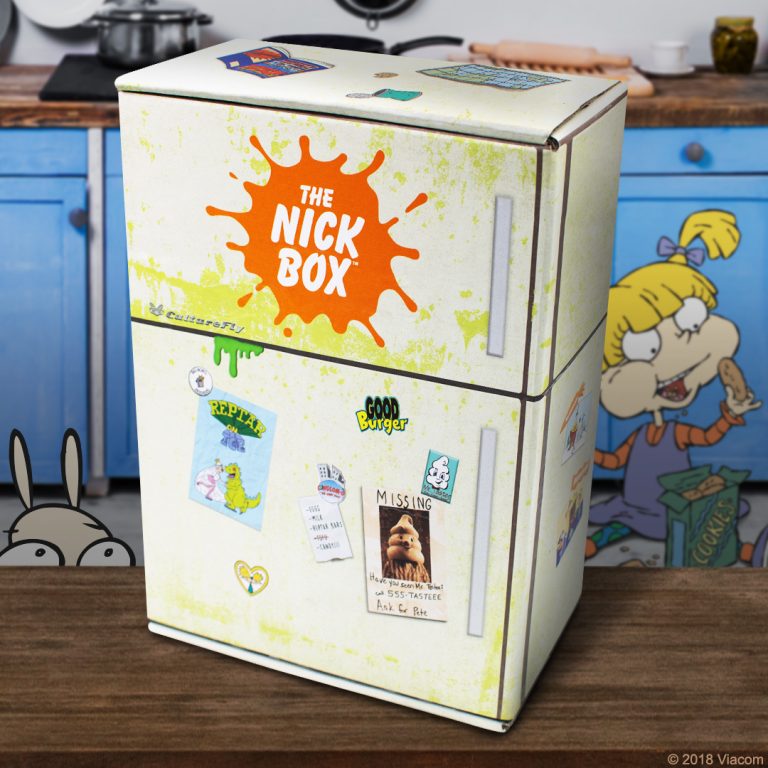 As these two recently-released-on-DVD examples indicate, Nickelodeon shows of the 1990s hold a special place in the hearts of a certain generation. CultureFly is now feeding the nostalgia of unflappable Nick fans with their quarterly shipments of colorful, smartly styled collectibles and practical accessories for modern life. The recent Fall box had an incredibly clever Halloween theme throughout–and not just the obvious choices like Are You Afraid of the Dark?–while the upcoming Winter box's theme is "What's Cookin'," so expect more well-made, useful goodies for the kitchen and beyond. They're even including an item from The Adventures of Pete & Pete, one of the great unsung shows of the era.
[amazon_link asins='B07GW2T17C,B07GW2R7TP' template='ProductCarousel' store='theaterbyte-20′ marketplace='US' link_id='9fdab244-f282-11e8-a7eb-87a5aed69e55′]
---
Bob's Burgers x Habitat Skateboard Deck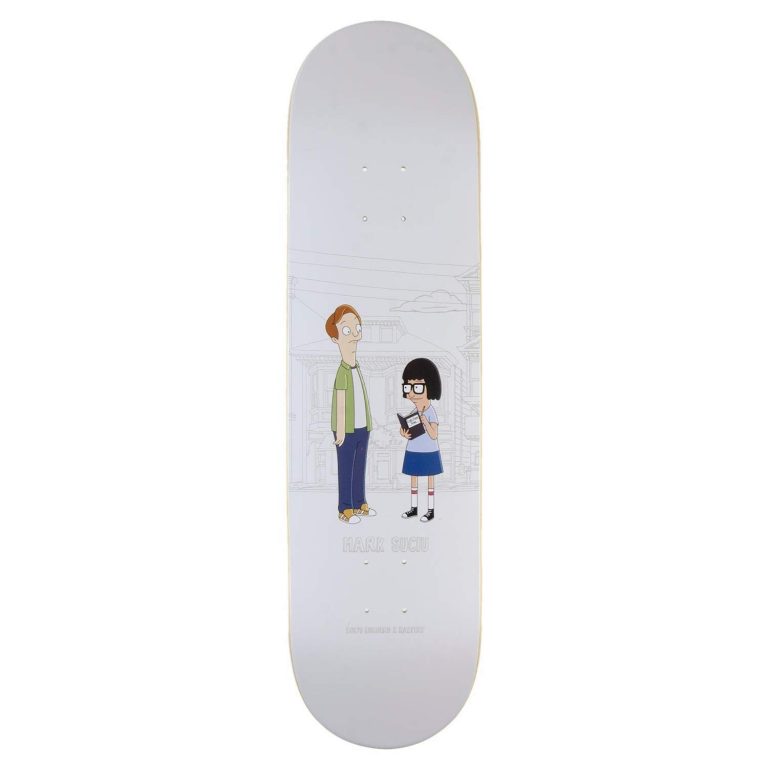 I absolutely adore this show and I'm fascinated both by the amount of merch that has come to surround it and the unexpected directions it sometimes takes. Witness this series of skateboard decks from Habitat, part of a larger collaboration between the two brands that also includes clothing and accessories. The 8″ x 31.5″ wooden decks are made in Mexico, serially numbered, and fine for every skill level, with predrilled holes for easy truck/wheels assembly (sold separately). They can also be wall-mounted for display, the better to appreciate the custom artwork on the underside pairing the Belcher clan and supporting characters from the show with the Habitat crew in some rather amusing poses. Surprisingly not featured on any is Louise's skateboard-riding nemesis, Logan.
Available for purchase on Amazon
---
Die Hard: The Ultimate Visual History by James Mottran and David S. Cohen (Insight Editions)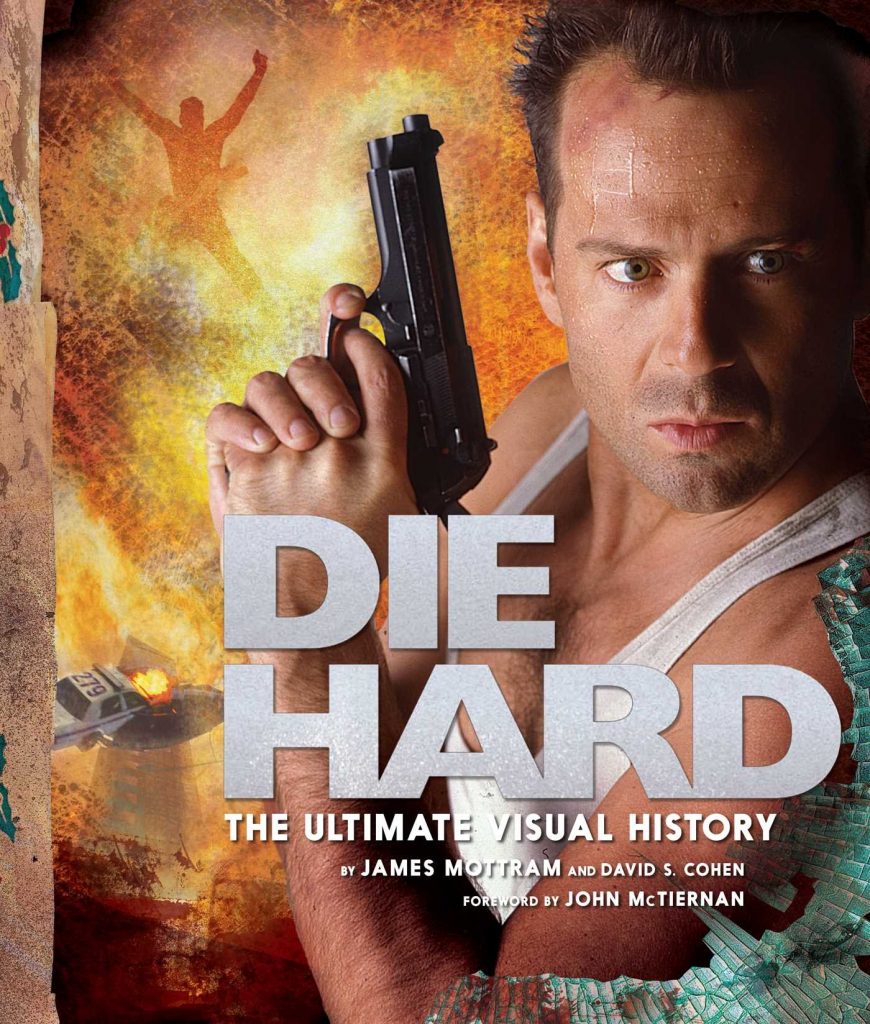 Welcome to the anniversary party, pal! Or is it now a holiday party…? Either way, arguably the greatest Christmas movie of all time deserves a great present for under the tree as it celebrates three decades of blowing us through the back wall of the (home) theater, and Insight Editions does not disappoint. That title ain't kiddin': This book is crammed with behind-the-scenes photos, sometimes revealing the secrets behind cinematic tricks I never noticed, all held together by deeply sourced anecdotes from the people who were there. The entire Die Hard series is covered in these pages, but with a definite emphasis on where it all began, as evidenced by the foreword by director John McTiernan.
[amazon_link asins='1608879739′ template='ProductCarousel' store='theaterbyte-20′ marketplace='US' link_id='3cc83a17-f284-11e8-bf9c-9fa89fc30cf5′]
---
Home Alone The Board Game (Big G Creative)(Target Exclusive)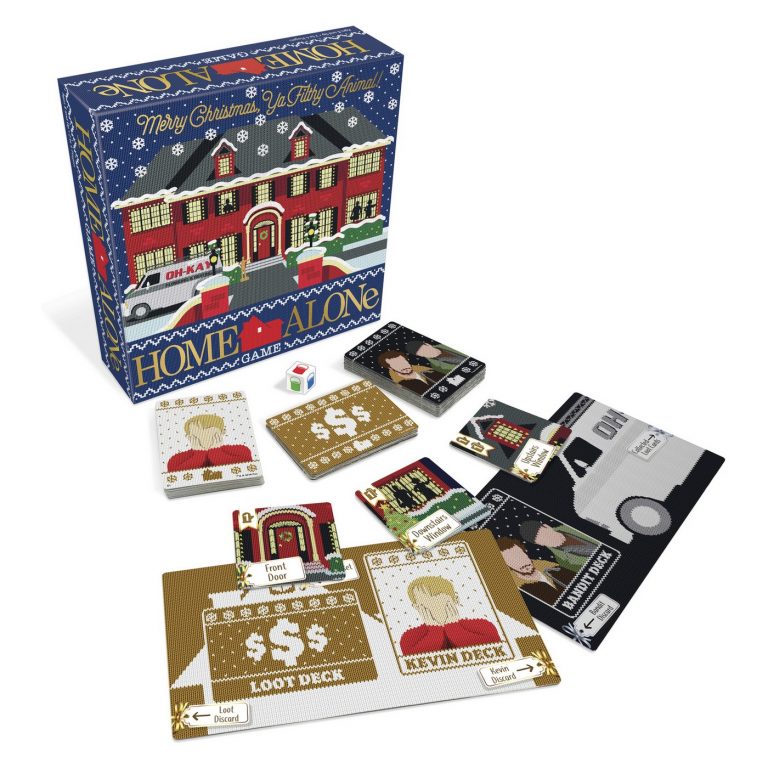 The designers must have had a field day, not just for the overarching ugly sweater aesthetic but the many callbacks to the movie, across the deck of 74 cards, the two player boards, the three location tiles, and even the custom six-sided die. Two-to-four players can assume the role of home-defending Kevin McCallister, or team up as the loot-grabbing Wet Bandits if they're feeling naughty. And like the movie, this strategy game is appropriate grade-schoolers, and doesn't take so long that they will start squirming.
Available for purchase on Target
We hope you find inspiration in the TheaterByte Holiday Gift Guide 2018 and happy holidays to you!
(Editor's Note: Updated Friday, December 21, 2018)