Much like those time-traveling Earth's Mightiest Heroes who dominated the box office in recent months, the summer of 2019 on disc was largely dominated by trips to points past, as we were offered the chance to revisit eras both fondly fun and monumentally momentous. So journey with us now as we gather some of our most-enjoyed movies and TV shows released on 4K, Blu-ray and DVD when the days were long an' the livin' was easy… if George and Ella are to be believed.
SPACE: 2019
From the Earth to the Moon Blu-ray (HBO)
Apollo 11 (Universal Studios)
Space Station 4K (Mill Creek Entertainment)
Space: 1999 The Complete Series Blu-ray (Shout! Factory)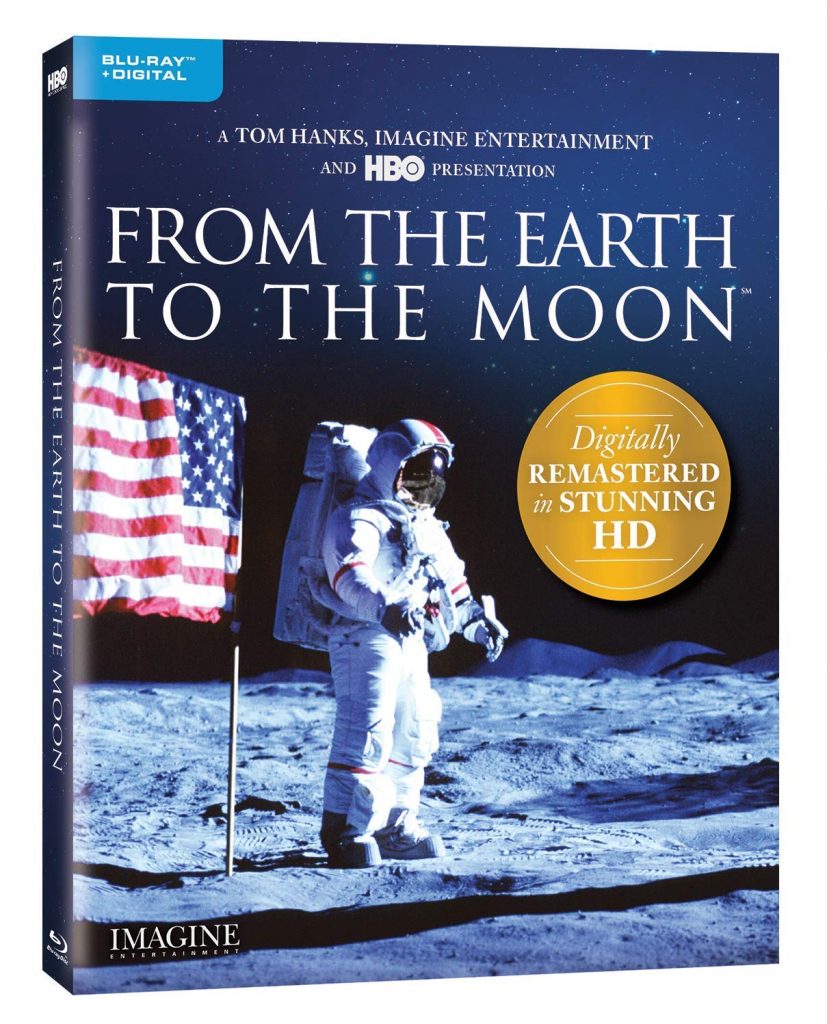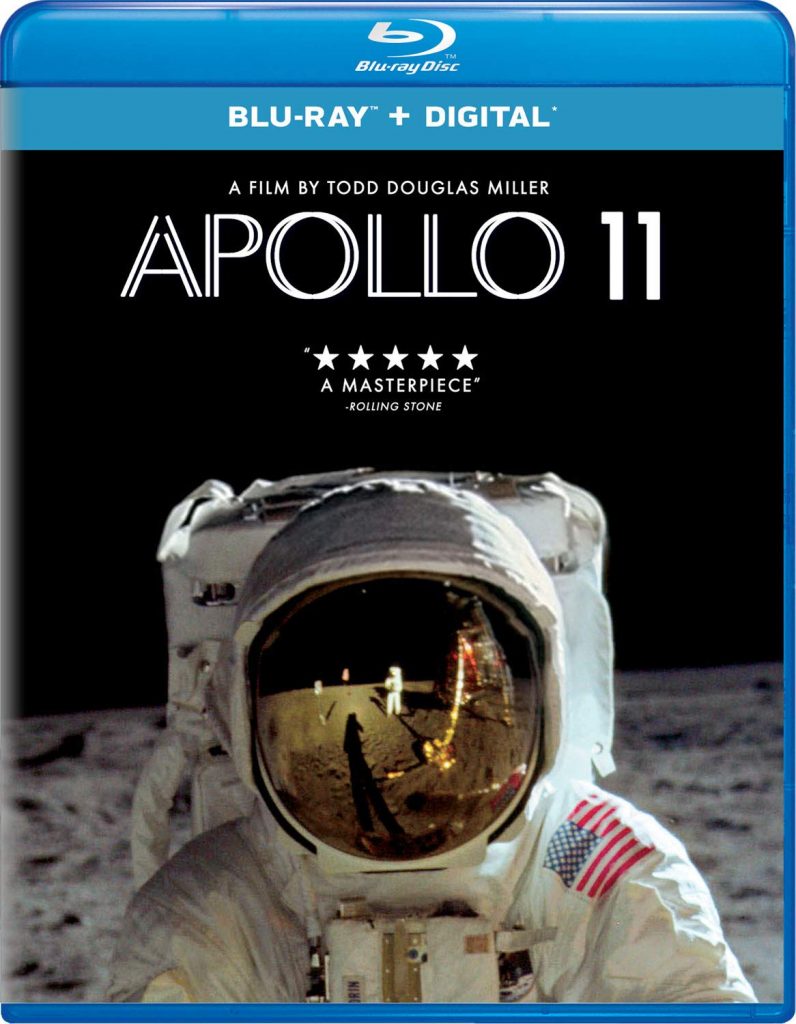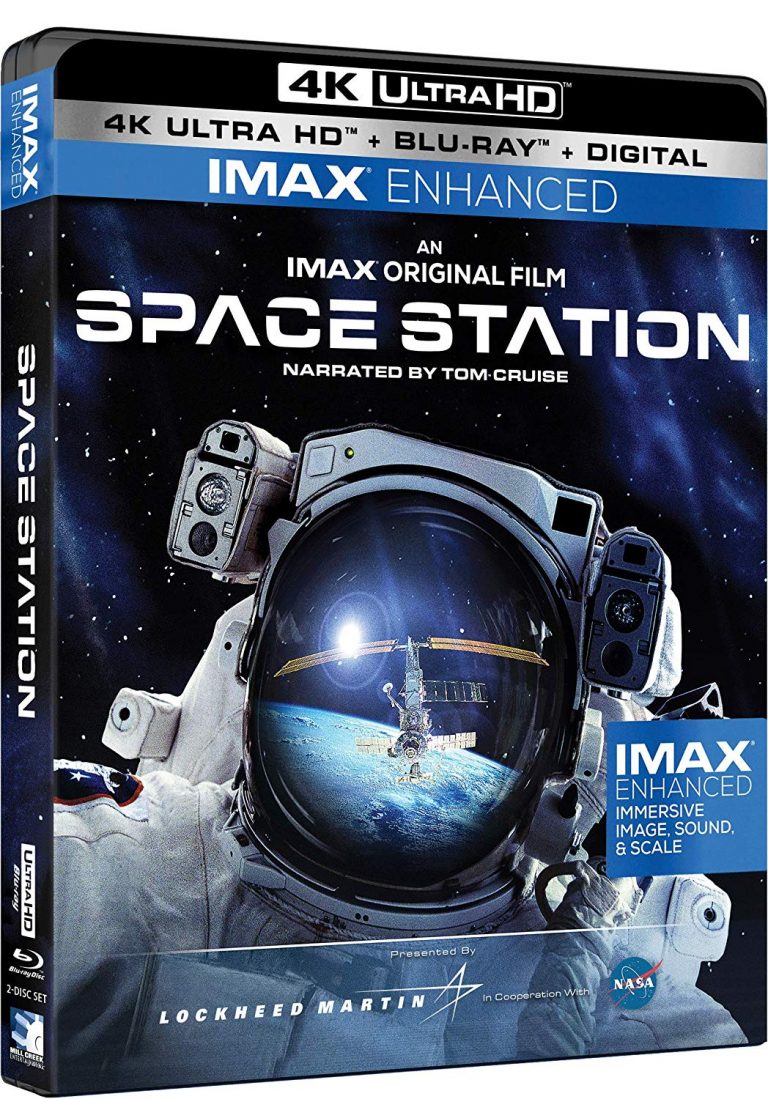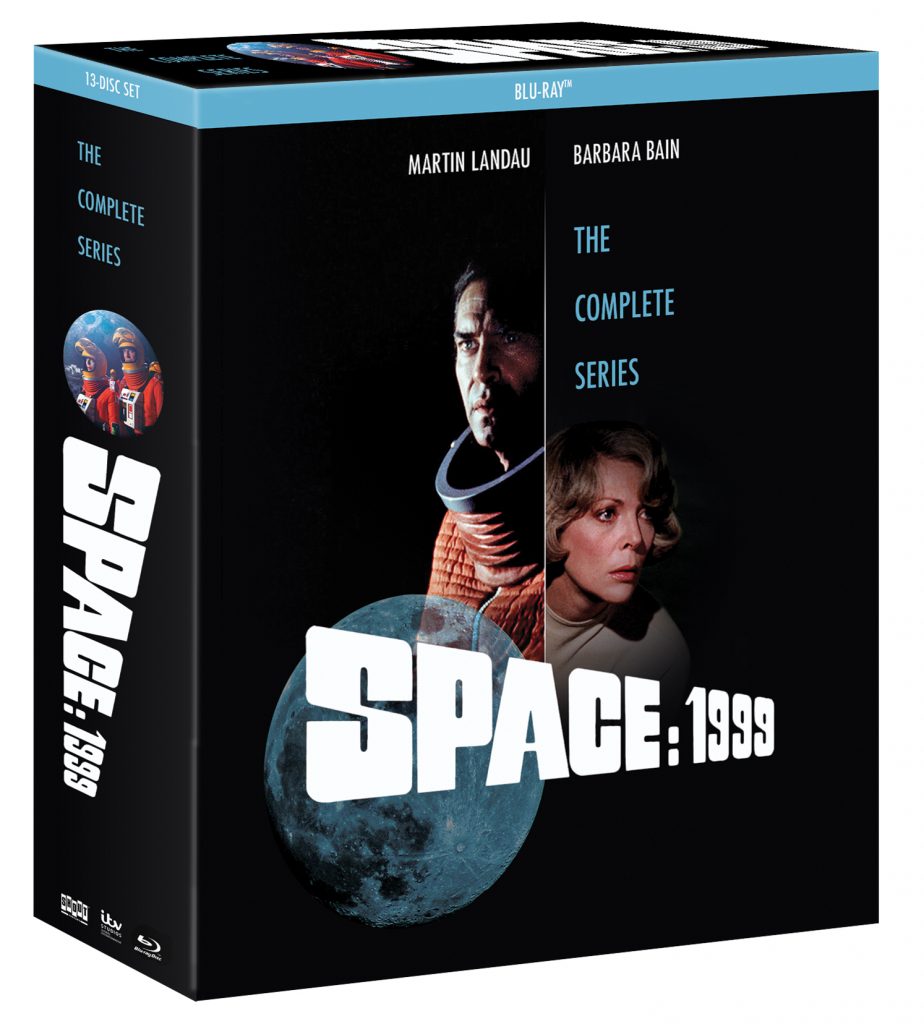 This has been a very special summer, as the half-century anniversary of Neil Armstrong's historic mission to the moon witnessed a flood of fact-based disc releases commemorating NASA's fine work. Apollo 13 alumnus Tom Hanks personally served as executive producer/host/actor/director/writer (along with a stellar array of other talent) for the HBO mini-series From the Earth to the Moon, as the space program is clearly a great passion for him. Originally released on DVD in 1998 and last seen in a repackaged 2009 edition, FtEttM is not only intelligent and deeply researched but boldly creative as well, long-requested and finally here on Blu-ray. The original film elements for all 12 episodes were scanned for HD and hundreds of special effects shots were newly created for the occasion, again with the collaboration of NASA to ensure authenticity. It's a happy day for lunaphiles, but not without some controversy: Some of the DVD extras have been dropped, and the image has been cropped to achieve the modern 16:9 TV aspect ratio.
Todd Douglas Miller's documentary Apollo 11, meanwhile, gives a masterful look at the mission that first put footprints on the lunar surface. A triumph of research, restoration and film editing, A11 is as educational as it is nostalgic. Assembled largely from a recently rediscovered treasure trove of 65mm film (the spoils of huge budgets during the height of the space race), the 2.2:1 movie looks tremendous here; even my non-techie wife was flabbergasted at the picture quality. There's no Ultra HD disc, this Blu-ray is 1080p HD, although a 4K master was created and the digital version is available to download/stream in 4K/HDR, with exclusive bonus content as well.
Large-format IMAX and high-resolution 4K are made for each other, and so Mill Creek's Space Station is like a breath of fresh air… albeit one set largely in an airless vacuum. Lightly dramatized and heavily underwritten by Lockheed Martin, this sub-one-hour movie offers a visit to and exploration of life aboard and around the International Space Station, some 250 miles high, narrated by A-lister Tom Cruise. The native 4K master used here is astounding, at a TV-friendly 16:9 aspect ratio adapted from the theatrical 1.43:1, serving up the requisite depth, detail and dynamic range to deliver the appropriate level of awe to this humbling subject matter. The remixed DTS:X soundtrack helps tremendously, too, for a thrilling you-are-there experience among IMAX's absolute best. Warner had released this movie on Blu-ray and then Blu-ray 3D several years ago, and in addition to the Mill Creek's major audio/video upgrade here, there's a cargo bay full of exclusive extras: director's commentary, interviews, and tour of the titular station.
And of course, amid all of the celebration we need to acknowledge September 13's unfortunate 20th anniversary, when a nuclear explosion blasted Earth's moon–complete with Moonbase Alpha attached–out of orbit and hurtling through the cosmos. (We're not entirely sure but Space: 1999 might be where the term "parted like it's 1999" comes from. Funny how that event didn't receive more news coverage at the time.) While not fully in control of their own destiny, the Alphans manage to discover all manner of sci-fi adventure week-to-week, including plentiful humanoid alien races reminiscent of a certain five-year mission, albeit with a noticeably bigger budget. In fact, Fred Freiberger, producer of the third-and-final season of Star Trek, was brought on board as producer of the second (and subsequently final) year of Space, when the show became a bit sillier yet remained great mid-'70s fun. Thanks to Shout! Factory, every episode from both seasons are here in high definition for the first time here in The States, presented at their proper 4:3 aspect ratio and with DTS-HD Master Audio 5.1 soundtracks, although defaulting to the original mono as DTS-HD 2.0. Quite a few extras have accrued since the show premiered in syndication in September of 1975, and while not all of these have survived the transition from the old DVD sets, new bonus content has filled the gap, including multiple audio commentaries and creator interviews.
---
Corvette Summer (Warner Archive)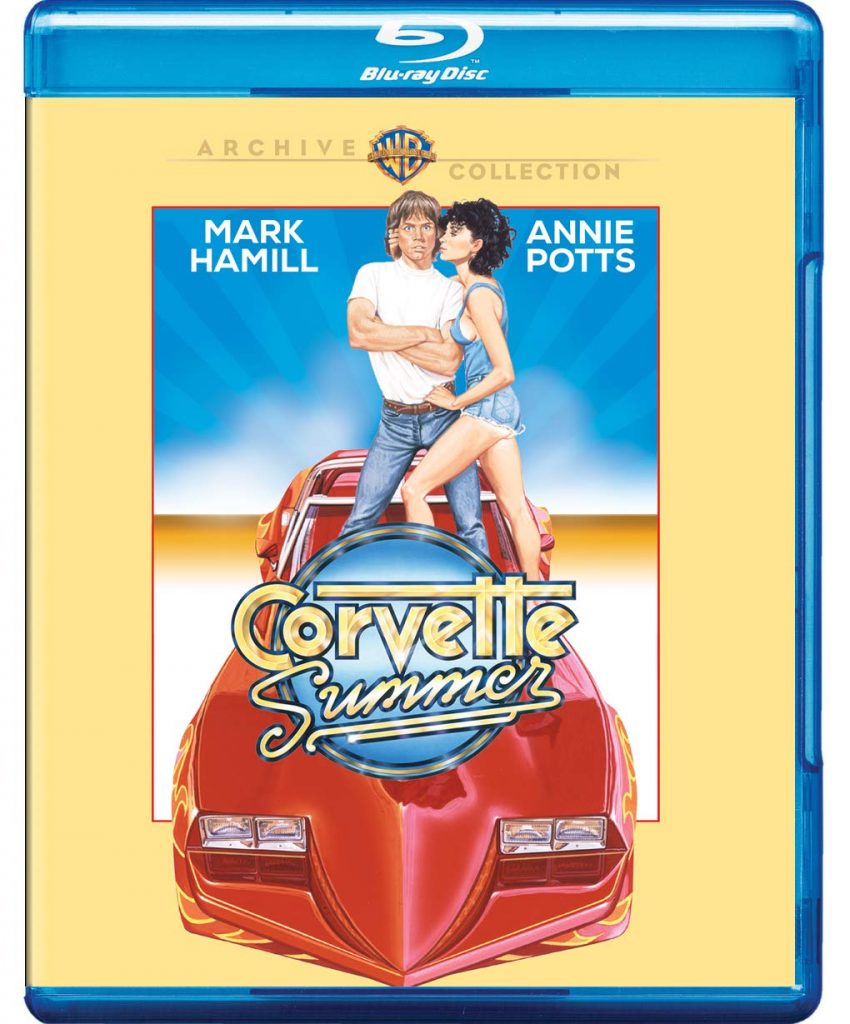 From the title and its June release date on down, Corvette Summer conjured the sort of estival longing that spoke to every teenage male: school's out, plus there's a girl and a really sweet ride involved. Kenny's (Mark Hamill, debuting his still-pretty post-car-crash mug in his first movie since that little space opus) senior auto shop project is the restoration of a 1973 Stingray that seems to call to him during a junkyard fieldtrip. With customizations galore and a candy-apple, metal-flake paint job, the results are irresistible… especially to a gang of car thieves. The trail leads to Sin City, where PG hijinks ensue in this endearingly innocent but understandably overshadowed gem, lovingly rescued by Warner Archive with a positively gorgeous new 1080p remaster. Surely Kenny would approve.
---
Skateboard (Liberation Hall/MVD)
In much the same freewheeling spirit as the previous entry and released the same year–1978–Skateboard exploited the burgeoning pseudo-sport culture much as protagonist Manny Bloom (Allen Garfield) seeks to exploit young SK8R boys Brad (Leif Garrett) and Tony (Tony Alva) for some quick cash in this goofy comedy. Corniness aside, this is actually a rather solid DVD release, with an audio commentary by Alva (one of the legendary Zephyr Competition Team "Z-Boys") and director George Gage plus on-camera interviews with both, although the back cover erroneously calls out that this is the introduction of teen idol Garrett, whose acting career was already well underway by this point. More illuminating is the writing credit for "Richard A. Wolf," who would later open The Bank of Dick Wolf after creating TV's Law & Order and its countless variations. And it all began for him with a skateboard….
---
Broad City The Complete Series DVD (Paramount/Comedy Central)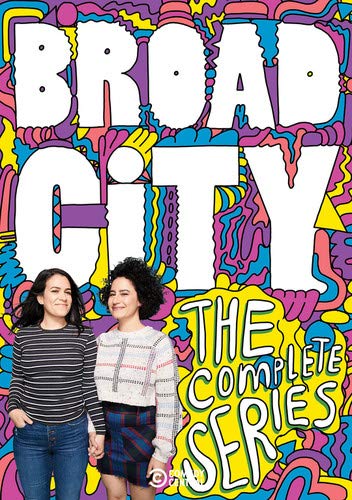 Spun off from their popular web series, Ilana Glazer and Abbi Jacobson's Broad City recounts the often-hilarious misadventures of two big-city 20-somethings (alter-egos Ilana Wexler and Abbi Abrams) with a unique voice and surprisingly subtle feminist undertone. Superb writing and acting earned this show a strong fanbase, also attracting some notable guest stars over its run. The sitcom recently wrapped its fifth and final year on Comedy Central, and this complete DVD collection includes every episode plus the entire twin companion series "Hack into Broad City" and "Behind Broad City," along with outtakes/deleted scenes all neatly organized by season, and even the occasional enhanced viewing mode. Exclusive to this 11-disc set is the bonus platter with more featurettes, largely focused on the ladies' farewell.
---
The Alienist (TNT/WarnerMedia)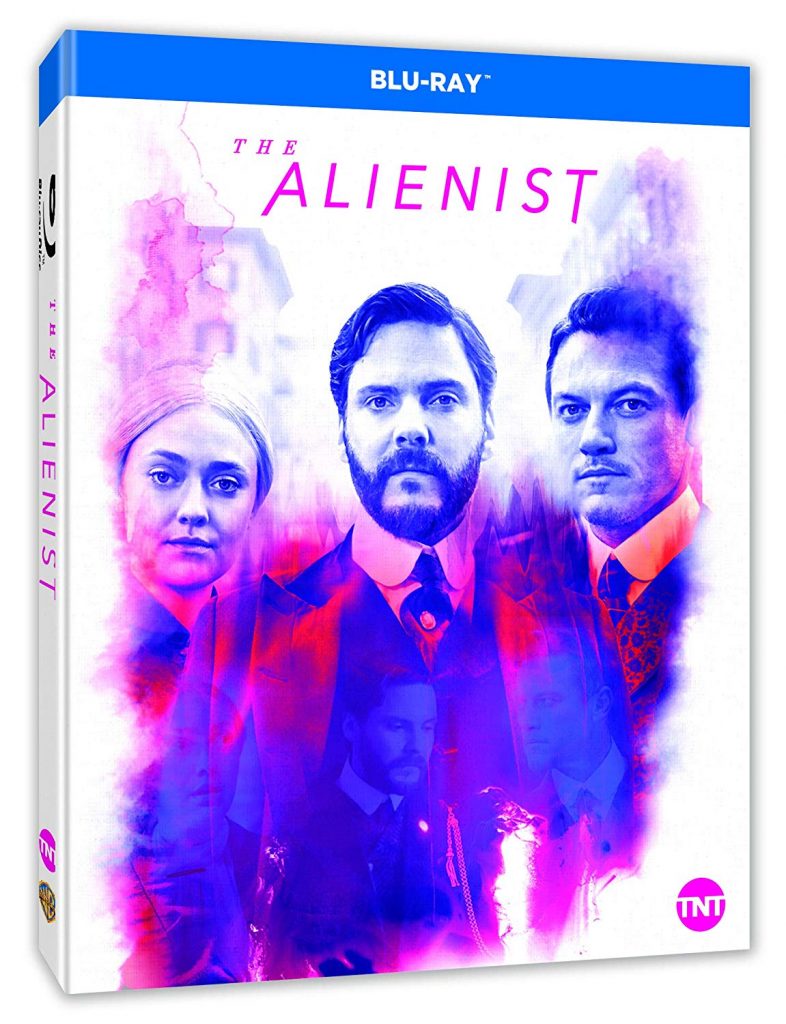 Adapted from Caleb Carr's bestselling novel, this exceptionally well-produced limited series originally aired on TNT last year to great acclaim. Set in New York City 'round-about the turn of the century (19th into 20th), it's a gripping murder mystery about an "alienist" (an outdated word for psychologist) using his highfalutin new ideas to help the police solve a series of ghastly killings at the dawn of modern forensic science. The DVD we received contains a featurette revealing how the Emmy Award-wining FX ("Outstanding Special Visual Effects in a Supporting Role": I looked it up, that's apparently a real thing) turned Budapest into period Manhattan, so I'm guessing this show looks great in high-def. Additional extras give viewers a broader look behind the scenes. Although not marked as such, this is essentially "The Complete First Season," as TNT will be releasing a second in 2020, working from Carr's sequel novel, The Angel of Darkness.
---
Godzilla: King of the Monsters 4K (Warner)
Mothra ("Mosura") Blu-ray SteelBook (Mill Creek Entertainment)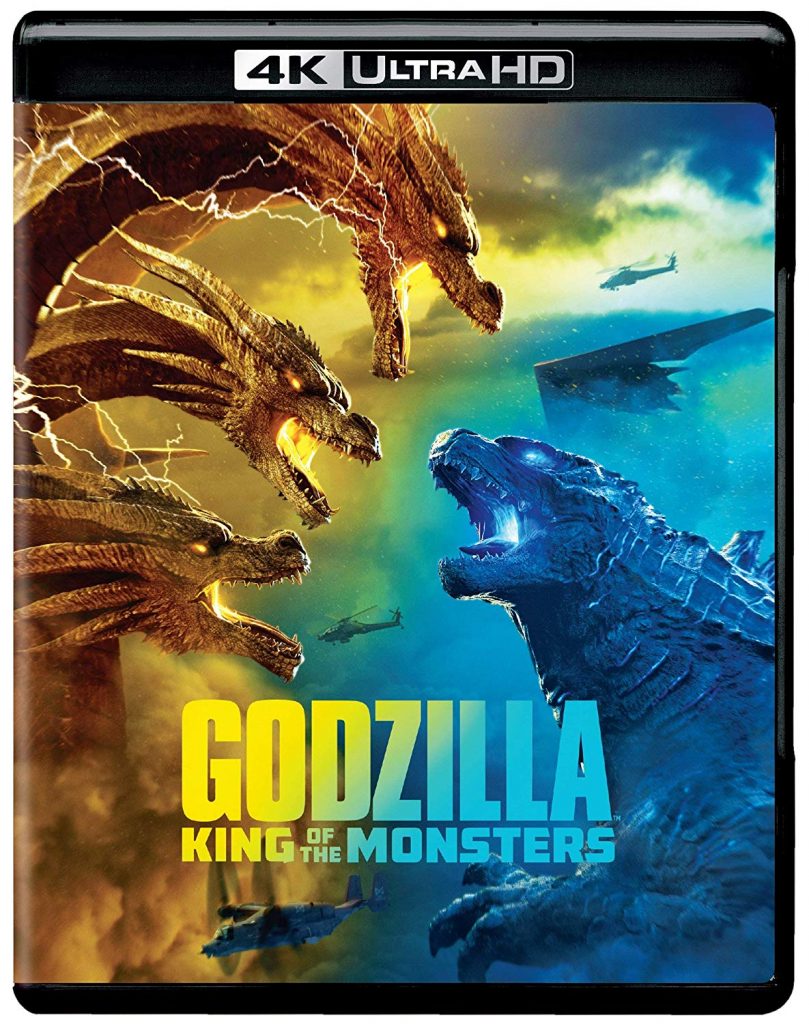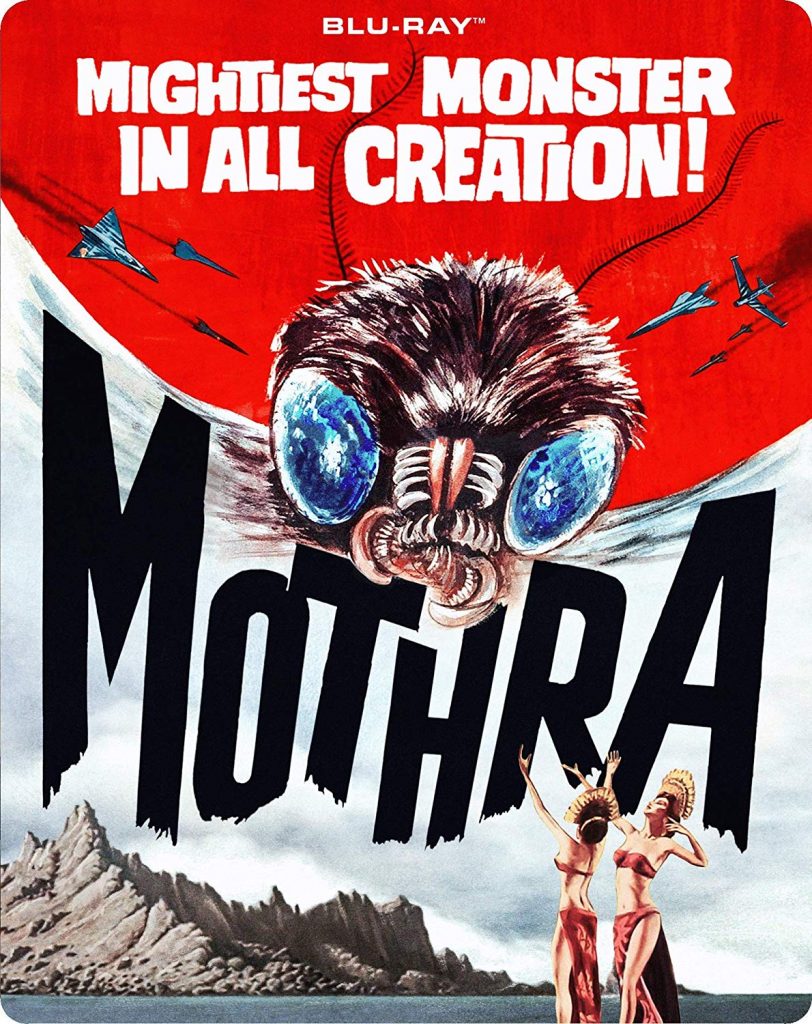 Released theatrically in the late spring and hitting 4K disc in late summer, King of the Monsters is a kinda-star-studded (lots of TV faces) sequel to 2014's Godzilla and setup for the much-anticipated showdown between Gojira and Kong. The movie is overcrowded and seldom subtle, but ultimately it's been made for the geeks in the room. There's plenty of monster-on-monster action realized with incredible special effects, despite a tiresome penchant for obscuring these magnificent creatures in shadows and weather and debris… so 4K is highly recommended, generously enhanced here with Dolby Vision and HDR10+. Dolby Atmos is a good fit as well, as these titans are so enormous and plenty of different things are flying around with discrete placement in the various speakers. The generous complement of extras includes director-and-more commentary on both 4K and HD Blu-rays, sure to please any aficionados who might be hiding out there.
TheaterByte Editor Brandon DuHamel and I were just debating the pros and cons of exclusive steelbook packaging (whenever we're not writing about Blu-rays, we're talking about them) when Mill Creek dropped this lovely edition of Toho's Mothra. Like Rodan before her, Mothra began her cinematic life in a standalone film, symbolizing nature herself as a "monstrous" character that was more protector than berserk menace. The time was 1961, three years before this gargantuan caterpillar/moth would go toe-to-toe (as it were) with the King of the Monsters himself. In stark contrast to the slick digital stylings of the modern KotM above, this Shōwa-era original is as old-school as they come, relying upon extensive use of physical miniatures and as many as eight different performers inside a massive suit.  Its charm is undeniable, but damn, that pair of foot-tall singing Shobijin, who Mothra is trying to rescue when the destruction is unleashed, is just all kinds of freaky. Both the U.S. theatrical cut and the original Japanese edit–11 minutes longer!–are included here, along with audio commentary by a couple of experts in Japanese cinema.
---