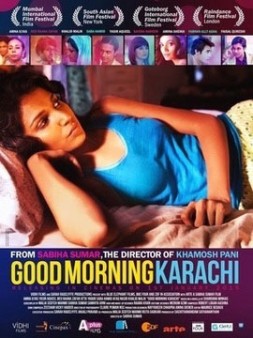 –
The Film
Rafina (Amna Ilyas) lives with her widowed mother and little brother in a flat in the middle of the bustling city of Karachi, Pakistan. Living on their mother's pension, they really don't have much, just each other. Rafina's mother wants her to lead a traditional life, marry, have children, and live her life for them. Rafina is happily engaged to Arif (Yasir Aqueel), who happens to be the son of her mother's best friend Rosie Khala (Beo Raana Zafar). But Rafina wants more from life, she's ambitious and wants to work, always staring at the beautiful model which is displayed on the billboard across the street from her apartment. But against her mother's traditional ways and wishes, Rafina goes to work with Rosie at Radiance, one of Karachi's most exclusive salons. It's a world of the wealthy, a world in which Rafina has not been exposed to. She's tasked as a gopher, getting coffee and other incidentals for customers and members of staff. She's often referred to as "girl" at Radiance and is never called by her real name. But a chance and a lucky break, not to mention her beautiful looks, propels Rafina into a runway and billboard model. Arif doesn't share her dreams, he's more concerned with her being a traditional wife but at the same time he's heavily involved in Pakistan's upcoming elections, but it's an involvement that causes trouble for him. Meanwhile, Rafina is now surrounded by people who care about her and what she has to offer and no longer treat her like a second class citizen. It's a world where Rafina feels like she belongs.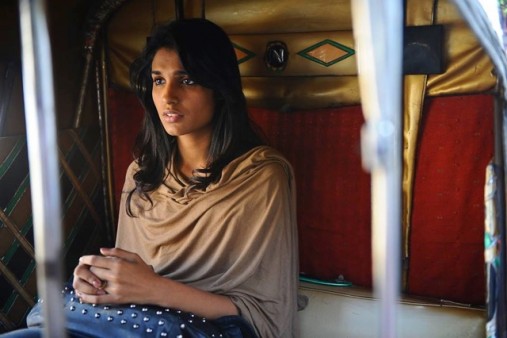 Good Morning Karachi is set in 2007 against the backdrop of Pakistan's elections and the assassination of the country's 11th Prime Minister Benazir Bhutto. It's also an announcement made every morning on the local radio station, which also announces the news about the elections and the tension and uncertainty that it brings. Director Sabiha Sumar offers a rare look into daily life in Pakistan, and with this film sheds light on women's issues in the Islamic world and how their culture is accepting and changing the role of it's women. It's a film that shows how women from this region of the world can dream, and actually have their dreams come true.
Good Morning Karachi (Rafina) 2013 – Trailer 01 from Basement Films on Vimeo.
GOOD MORNING KARACHI is now available on iTunes, Amazon and Google Play starting January 12th, 2016.
Our Movie Rating:
[Rating:4/5]