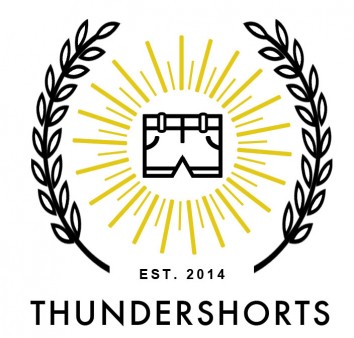 Thundershorts, an all new, and best of all free, streaming comedy shorts site, starts today.
Being launched by Snag Films, Thundershorts, and its YouTube companion channel of the same name, is premiering comedy shorts and episodes, all original and all made specifically for Thundershorts, each two to seven minutes long. And some are quite funny.
Today's the debut for seven of these short-form comedies, and I urge you to have a watch, a few of them are equal to or better than the comedy found on network television, where you have to sit through 8 minutes of commercial and 22 minutes of not so funny jokes. Here's a few of the shorts that are available now:
– American Viral. Definitely the best of the bunch. It's about a family of four who, after having a megahit YouTube video several years ago of one of their sons getting hit in the balls with a ball, see their YouTube channel viewing numbers fall off, so the father wants to recreate the ball on balls video. The father, hilariously played by Michael Showalter, directs his boys to repeat the same video, but soon enough the tables are turned and the father's on the receiving end, literally. Funny!
– Gabe & Max Need Help is about two best friends who seek relationship counseling. Yes, they are two men, and no, they are not gay. Gabe and Max, played by comedians Gabe Delahaye and Max Silvestri, both in their early 30's and who share a house, see a counselor to help repair their friendship that is on the rocks. Gabe complains that Max is never available to do things with him because he's always using Taskrabbit, an App where a user can hire someone to do almost anything for them, even to stand in for Max when he's at the cinema with Gabe. So what does Max do during the session? He uses Taskrabbit for someone to take his place in the session! Brilliant!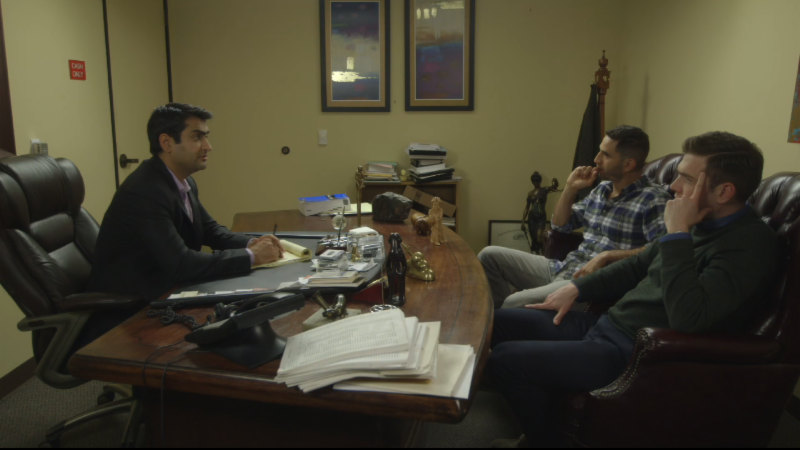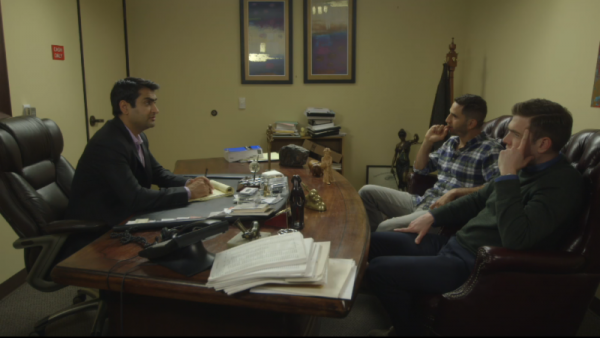 – Don't Fear the Crosswalk is the story of Phil, a newly transplanted Midwesterner new to New York City, and he's afraid of crossing the street until the green man appears on the opposite side. He talks to the pigeons, yet he doesn't and can't jaywalk, each street corner is a new challenge. This series could get really funny or real old real fast.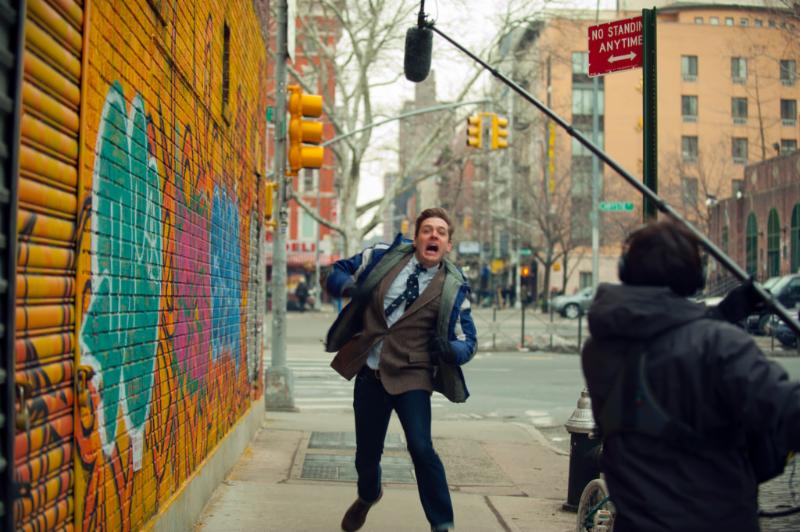 – Teacher's Lounge is a cute comedy about, you guessed it, teacher's in a lounge at an elementary school. Two teachers sit around the lounge talking about the dead school secretary, without much emotion. Then school nutritionist Jim Gaffigan appears and shows the men the wine he has made, called White's Only. And so the puns begin right and left about White's Only, and continue when the black teacher walks into the room. Created by and starring comedians Ted Alexandro and Hollis James as a music teacher and janitor respectively, Teacher's Lounge will in future episodes feature cameos by Dave Attell, Todd Barry and Janeane Garofolo.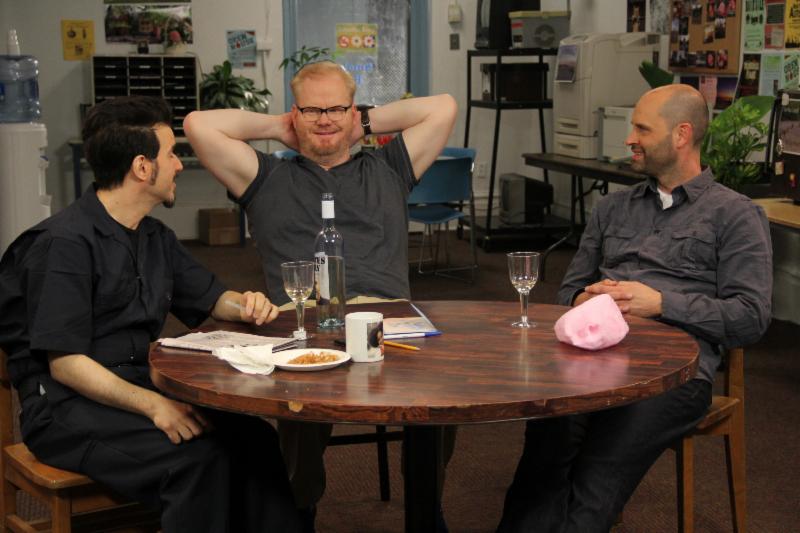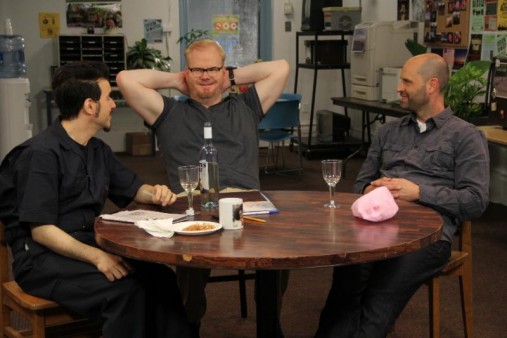 –Timeless Seasons is the one short that I did not find funny. Created by and starring Hannah Bos, Tonya Glanz and Amy Heidt, they present, according to the press release, a home shopping network billed as David Lynch meets your new scrapbooking stepmother, (whatever that means). They welcome a guest to their show – Dave Seever – a well-known local man. He's there to push his new hand cream. He gives each of the women some hand cream, and by the end of the episode they have slathered it all over each other's hands. Hopefully the next few episodes will be funnier and make more sense!
– Augie, Alone, created by NYC writer Lee August Praley, follows the titular character as he sits in bed, sending text messages to a woman he recently just met. Unfortunately she texts back in emoticons, and he's not understanding what she's saying, until the last text where she writes 'and you never will, goodbye.' Poor Augie, all alone, again.
The first episodes of American Viral, Teacher's Lounge, Gabe and Max Need Help, and Don't Walk will all premiere on June 26th with remaining Season One episodes debuting on a weekly basis.
So far, we rate this site and these premiere episodes an overall [Rating:3.5/5]
Watch Thundershorts episodes @ Thundershorts.com