–
The Film
[Rating:3.5/5]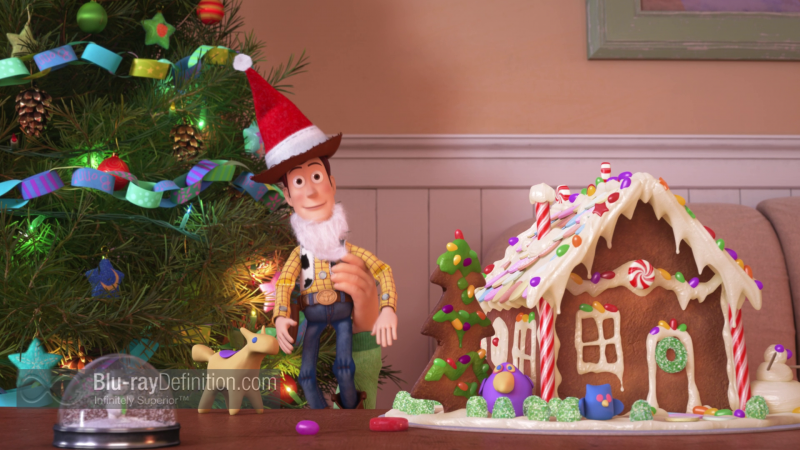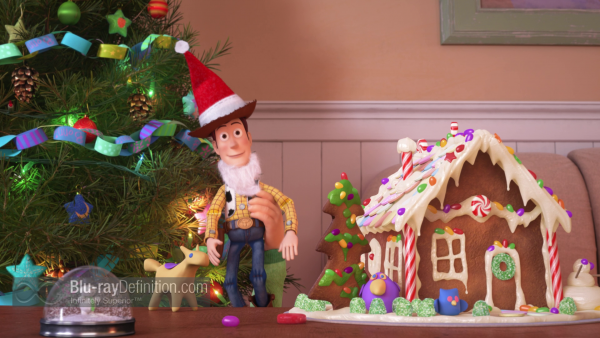 We get the second Toy Story holiday TV special with last Christmas's Tory Story That Time Forgot directed by Steve Purcell. At twenty-two-minutes long, it's short and sweet, but it is done with great care. There's no hint that this is being done for a quick cash-in like many of the Disney direct-to-video sequels of the past. This made-for-TV production is the real deal.
Set just after Christmas, Bonnie (Emily Hahn) has had a great Christmas and now she's all set for a playdate at her friend's house. But her friend has the brand new, whiz bang gaming console, so his new toys have never been played with! (dun…dun..dun…!) Bonnie's chosen set of toys, including Woody (Tom Hanks), Buzz (Tim Allen), and Trixie (Kristen Schaal) get tossed into a room full of the new TV series toys, Battlesaurs, who don't even realize they are toys, and they are living out a some weird prehistoric, sci-fi culture where the non-dinosaurs must be sacrificed and their nefarious leader worshiped without question. Trixie has to try to escape to go find Bonnie to come play with them to help save everyone, and she must convince her hunky crush Battlesaur Reptillus to help.
While the story is brief and not quite as involved as the feature films, it is a fun holiday entry to the franchise and one that fits in nicely alongside Toy Story of Terror for some good family fun.

Video Quality
[Rating:5/5]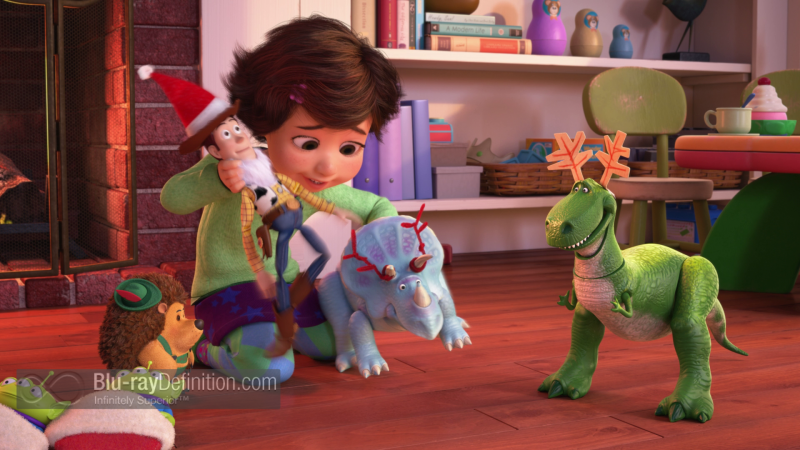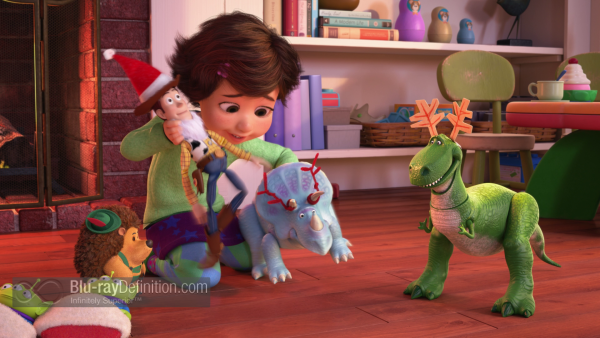 The digital 3DCG source for Toy Story That Time Forgot looks beautiful in this AVC 1080p encodement from Disney. We get a clean and crisp image with no noise or aliasing, and bright colors. The toys all look incredibly realistic and touchable.

Audio Quality
[Rating:5/5]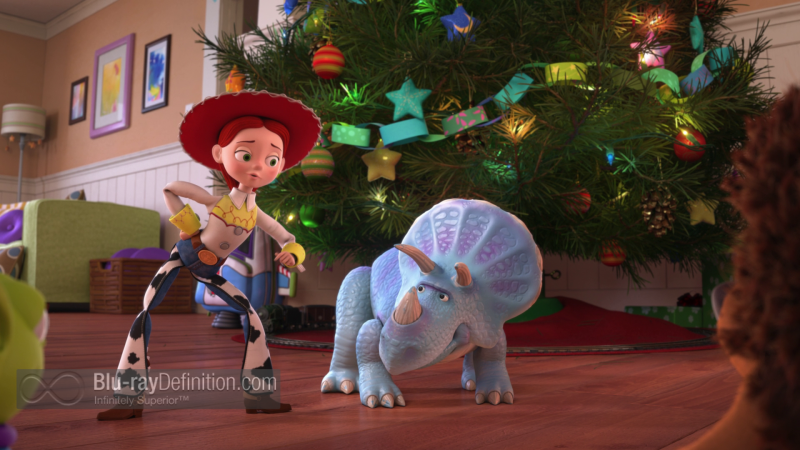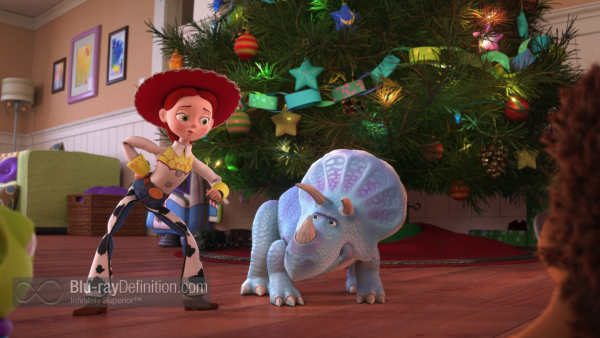 There are two English surround offerings for Toy Story That Time Forgot provided on Blu-ray, a DTS-HD Master Audio 7.1 (48khz/24-bit) track and a lossy DTS-HD High Resolution 5.1 (48kHz/24-bit) track. I used the 7.1 track as my reference for this review, and as with most Pixar releases, this one has wonderful balance, just the right amount of solid sound effects in the surrounds, clean dialogue, and good low frequency extension.

Supplemental Materials
[Rating:3/5]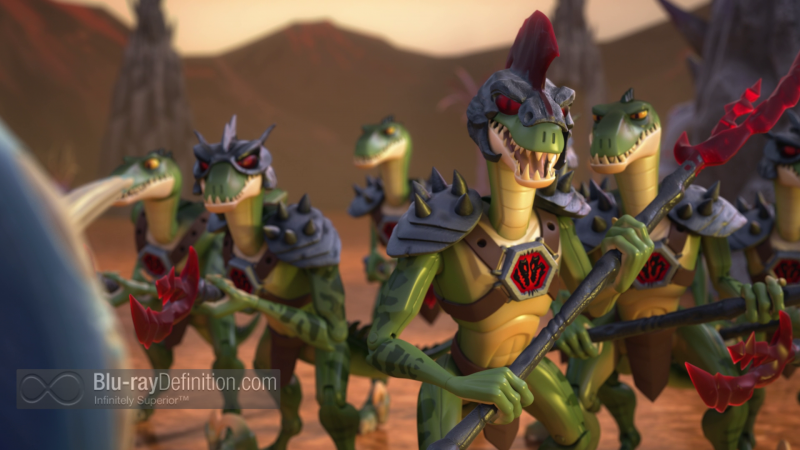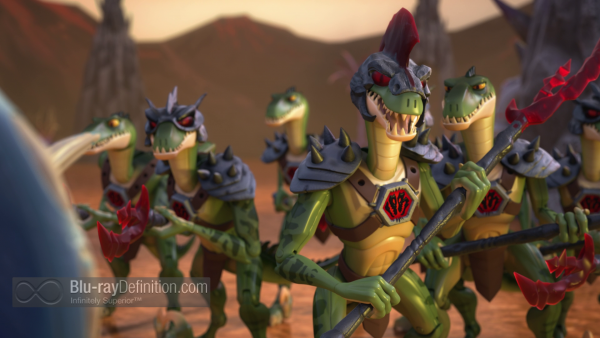 Reptillus! (1.78:1; 1080p/24; 00:10:51)
Toy Story Goes to Comic-Con (1.78:1; 1080p/24; 00:03:39)
Karaoke: My Unexpected Friend
Battlesaurs – Animated Opening (1.78:1; 1080p/24; 00:00:50) – 2D animated opening for the fictional Battlesaurs TV series.
Deleted Scenes:

Battlesaurs Christmas
Prisoners of Bone
SOS
Trixie's Proposal
Light of Play

Commentary

The Definitive Word
Overall:
[Rating:3.5/5]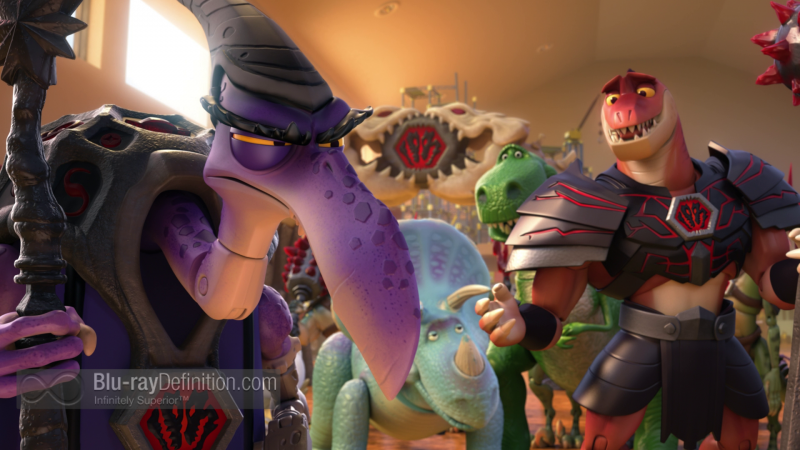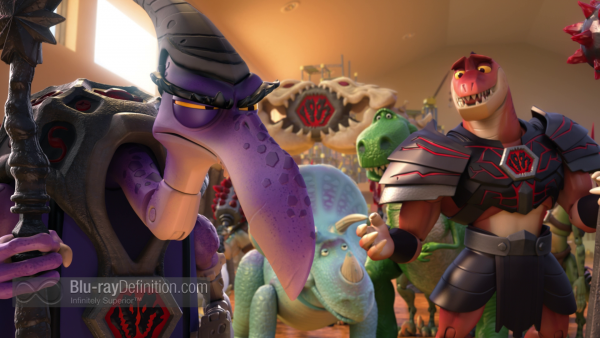 The asking price may still be a little steep for just a twenty-two-minute short on Blu-ray, but the quality of production is well up to the standards of the Tory Story franchise.

Additional Screen Captures