–
The Film
[Rating:3.5/5]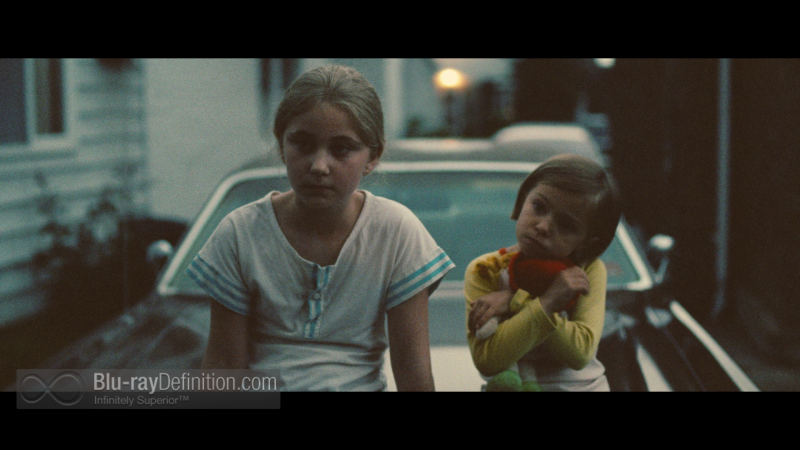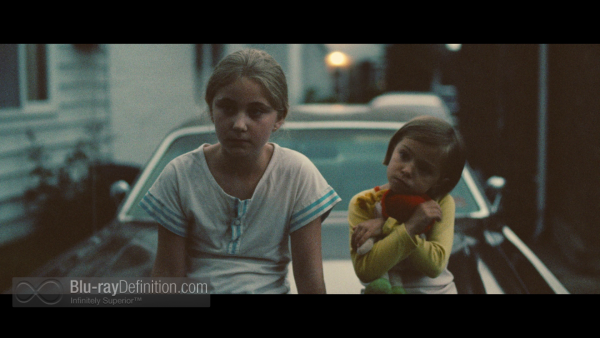 Director Judd Apatow (The 40-Year-Old Virgin, Knocked Up) teams up with stand-up comedian Amy Schumer for his latest raunchy big screen comedy, Trainwreck. The comedian, who stars in and wrote the film, brings most of the candid comedy routine to the big screen for her feature film debut, but she also tempers it with some honest, heartfelt drama, and the usual Hollywood rom-com earmarks for what is a funny but not wholly groundbreaking introduction.
Schumer plays Amy, a hard drinking, pot smoking, serial one night stand Manhattanite living in a luxuriant apartment and working for a men's magazine name S'Nuff that runs articles with titles like "You Call Those Tits?!". Well, in fact, Amy does have a "boyfriend" the muscle-head Steven (John Cena) who's obsessed with working out, and whose dirty talk is suspiciously homoerotic. But she's fine with this life, after all, she doesn't want to end up like her boring sister Kim (Brie Larson) who's living the suburban life with her very un-hip, husband and her science geek pre-adolescent stepson. Plus, Amy's cantankerous father (Colin Quinn) has been admitted to an adult-care facility, and she feels it is her burden to take care of him, so, why should she get involved with anyone?
Well, that's all about to change when her boss at S'Nuff, the perennially rude Dianna (Tilda Swinton) gives Amy an assignment she knows she's going to hate. She has to write an article on a sports doctor – Amy hates sports – who has developed a revolutionary new joint surgery. Aaron (Bill Hader) turns out to be a really nice guy, probably the most decent guy Amy has ever met, and for some reason he wants to start a romantic relationship with her. And now, Amy is having feelings she has never felt before, and she doesn't know how to handle them.

While we get the usual dosages of frank sexual talk those familiar with Schumer's stand-up routine have come to expect – one scene in particular where Amy reveals to a crowd of unsuspecting suburban housewives that she once had a condom get stuck in her cervix is particularly hilarious and awkward at the same time – Trainwreck is also a film about life in general. About the pitfalls of romance, about dealing with serious illness, about family bonds. These more sentimental, emotional aspects the film are what elevate it from mere raunchy, granted hilarious, stand-up bits, to something satisfyingly cinematic. And Schumer, under the guiding hand of Judd Apatow, proves she has the chops to headline and give us a range of material.
Trainwreck is also notable for is numerous cameos from sports stars, the biggest one being LeBron James, who actually appears as Doc Aaron's best friend. Others appear as well, like NBA star Amar'e Stoudemire and NFL star Tony Romo.

Video Quality
[Rating:4.5/5]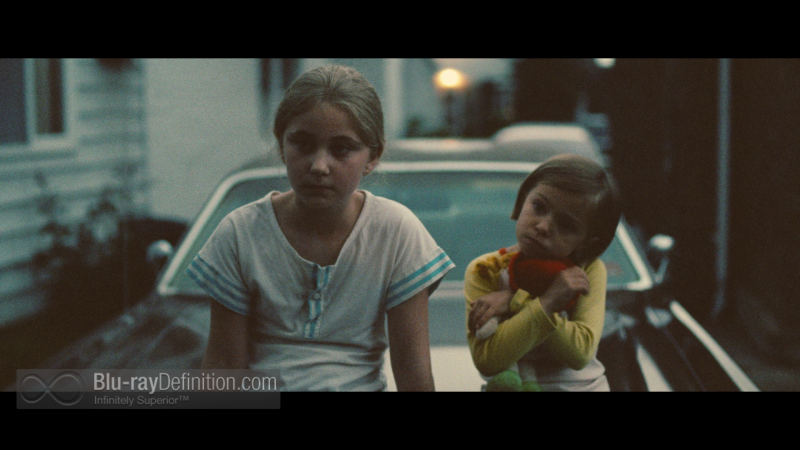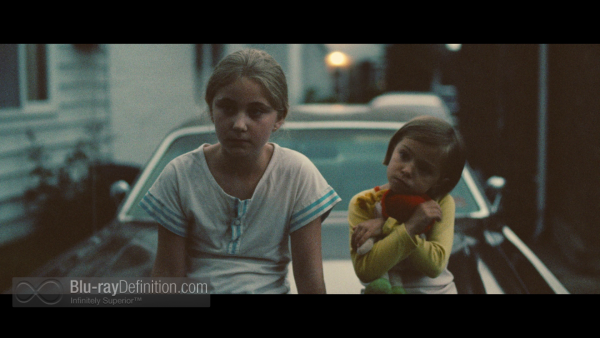 Trainwreck was shot on slow speed Kodak Vision3 50D 5203 and high speed Vision3 500T 5219 Super 35 format 35mm film stock. It has a clean and bright image with only the lightest hint of film grain in this AVC 1080p encodement on Blu-ray. For a comedy, it looks as good as it gets given the restraints of the genre. It's straightforward, but has good colors to catch the eye, no noise, and natural flesh tones.

Audio Quality
[Rating:4/5]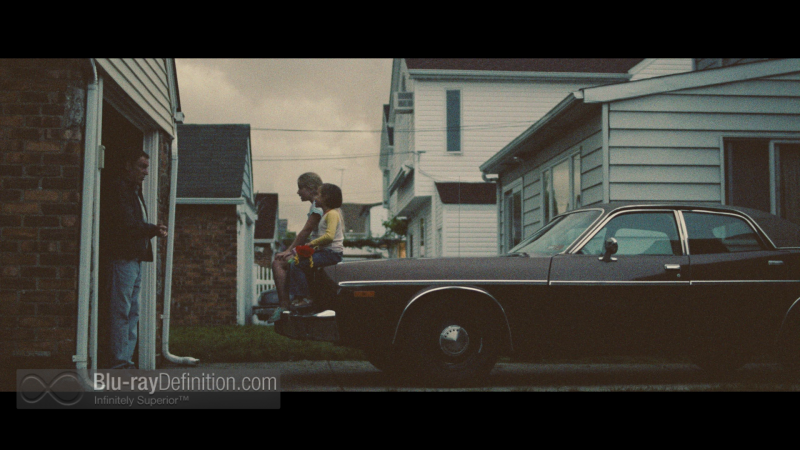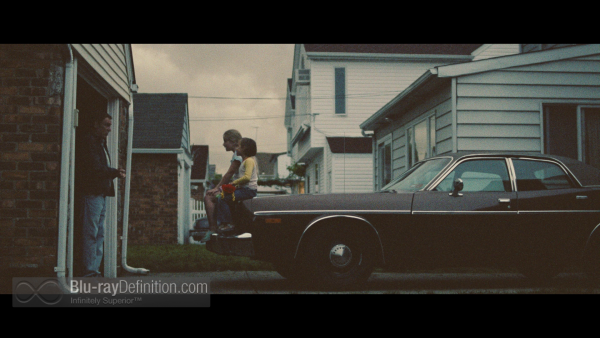 The DTS-HD Master Audio 5.1 (48kHz/24-bit) soundtrack for Trainwreck is your typical comedy mix that is mostly dialogue-driven and front-heavy, but has good spaciousness and ambience, clean dialogue and gets really big with deep low end when the musical soundtrack kicks in.

Supplemental Materials
[Rating:4.5/5]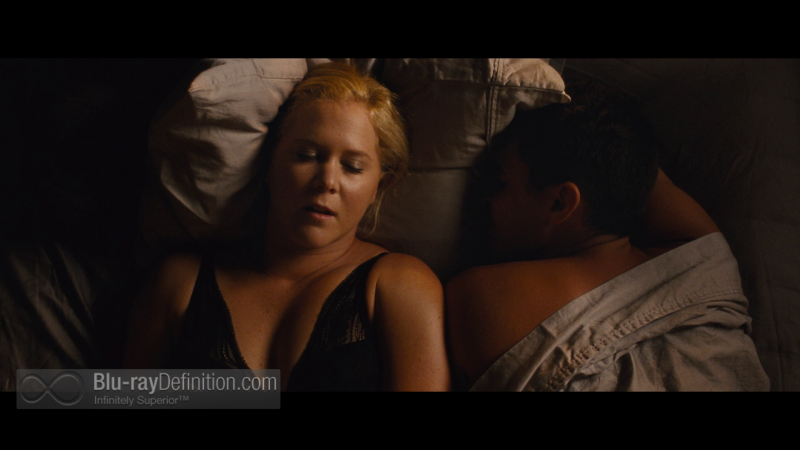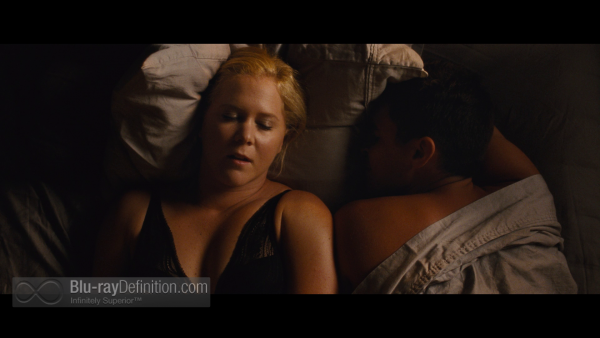 This set is packed with over ninety-minutes of hilarious extended and deleted scenes and outtakes, some of them funnier than what appears in the final cuts of the film. We also get some behind-the-scenes features and an audio commentary, plus other material.
iTunes Digital HD Digital Copy & Digital HD UltraViolet
DVD
Deleted Scenes (2.35:1; 1080p/24; 00:45:44):

Nikki's Dream
Bar App
Amy Calls Kim
The Morning After
Ryan Phillippe
Percentage
Drunk Horse
Guys' Fantasy
Minivan Nightmare
Cleveland
Doctors with Borders
Amy Gets Grilled
Prostitute
Steven & Lorenz
Amy & Schultz
Goodbye
Happily Ever After
Cleveland

Extended/Alternate Scenes (2.35:1; SD; 00:49:06):

Amy & Allister
S'Nuff Pitches
Steven Sex
Lebron's Glasses
Breakup
The Doctor's Place
Lunch with Lebron
Baby Talk
Skeletons in the Closet
Amar'e Post Op
Pleasure Chest
Fired

Secrets of the Wu (2.35:1; 1080p/24; 00:02:21)
The Dogwalker (1.78:1; 1080i/60; 00:04:09) – The faux film within a film starring Daniel Radcliffe and Marissa Tomei that appears in Trainwreck:
Gag Reel (2.35:1; 1080p/24; 00:12:42):
Line-o-Rama (2.35:1; 1080p/24; 00:08:11)
Directing Athletes: A Blood Sport (2.35:1; 1080p/24; 00:09:54)
Behind-the-Scenes (1.78:1; SD; 01:28:40):

Amy & Family
Dance
Cena
Norman
Tilda
Athletes
S'Nuff
The Dogwalker
Horse Carriage
Rapping with Method Man
Norman & Method Man Talk Music

Trainwreck Comedy Tour (1.78:1; 1080i/60):

Boston
Toronto
Toronto: Judd & Colin
Chicago
Los Angeles
SiriusXM Town Hall: Seattle

Red Band Trailer (2.35:1; 1080p/24; 00:03:03)
Feature Commentary with director Judd Apatow, writer/star Amy Schumer, and associate producer Kim Caramele

The Definitive Word
Overall:
[Rating:4/5]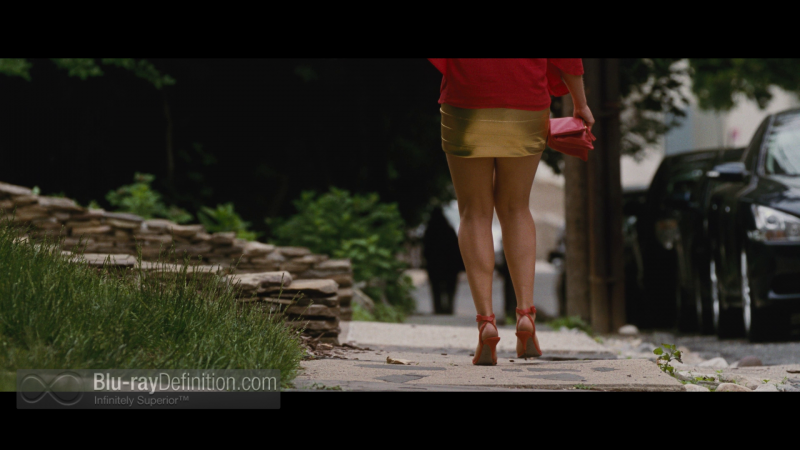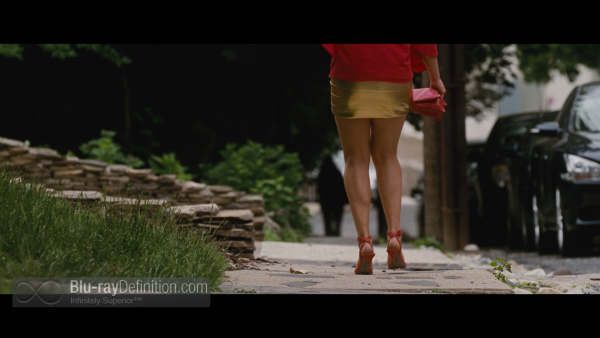 Amy Schumer and Judd Apatow bring the laughs in this well-rounded, raunchy comedy that is full of laughs. Schumer joins the growing crowd of female comedians ruling the big screen. Move over boys.
Additional Screen Captures