I had high hopes for this show. Admittedly the book was superior, but the first season wasn't half bad. And knowing that the man himself, Stephen King, was on board and in the writer's room for season two, well, that led to high expectations. "Heads will Roll," the first episode of the season, helmed by Stephen King was by far the best. Bringing him on board piqued the curiosity of fans that might have otherwise not tuned in. It was an energetic start to the season, like watching your favorite race horse jet out of the gate. The only question is, can they keep this pace up?
With so many characters and not enough backstory, keeping a lively pace throughout the season proves difficult. Fans of the novel may be happy to see a variety of departures. No more comparing the book to the television series, as the series is clearly a re-imagined version, something that was not clear in the first season.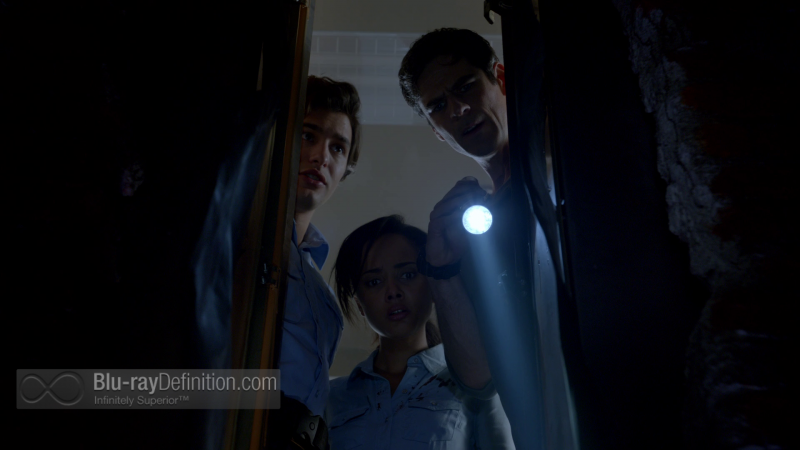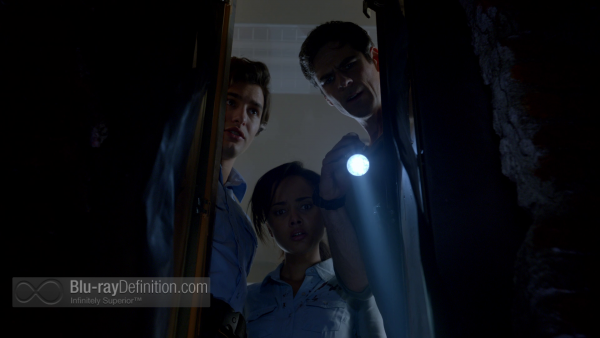 Characters fail be thoroughly fleshed out, leaving much to be desired, worse many seemed pointless. They are just more bodies milling around. When characters die the audience ought to feel something, but we can't. Due to the underdeveloped character arcs the deaths leave an emotional void. One character dies, two new ones pop up. It's like a character merry-go-round.
Season one left us with an engaging cliffhanger — will they hang Barbie? Which is exactly where we pick up in season two's return. Though one notable character does die, it isn't Barbie (Mike Vogel, The Help). His role this season is pivotal. He and Julia Shumway (Rachelle Lefevre, Twilight) become closer than ever. Their romance blossoms as they each struggle to find their own identities in the midst of the town crisis.
Barbie's forced into playing town politics with Big Jim (Dean Norris, Breaking Bad) which creates some major tensions with his red headed beauty. Big Jim and Julia disagree on how to best provide for the town, and much to her dismay Barbie does not instantly back Julia up. Guess he won't be winning any boyfriend of the year awards.
Julia keeps her faith in the Dome's omnipotence, believing it will provide her with all she needs. She looks to it guide her and takes her role as "egg protector" seriously. Barbie, on the other hand, takes a more practical, and perhaps atheistic, stance. He needs more than just faith to go on. This season takes the liberty of exploring the struggle between science and faith and how that affects relationships.
It's becoming increasingly difficult to live peacefully under the Dome. Reality is closing in and people are beginning to panic. How long until their food supply runs out? What happens if a pest feasts on the rest of their crops? What will they do if a contagious virus pops up? Perhaps none of that will matter. Thinning the herd as some say might be just what they need.
Rebecca Pine (Karla Crome, Misfits) the crazy science teacher is all too happy to play god. She claims to have all the answers. She begins working on ways to cleanse the town and at one point convinces Big Jim to follow along. Trusting in Rebecca turns out to be a bad idea. Go figure. Their rash decisions infuriate Julia who one again believes the Dome will provide. However it gives Julia the ammunition she needs to take over and push Big Jim out of command.
Big Jim clashes with just about everyone this season, including his own son. Junior (Alexander Koch, The Ghosts) is finally starting to see his dad for who he is. His dispute with Papa is more stress than Junior can handle, and we start to see him unravel. He's a character to watch, it's hard to tell if he's one of the good guys or not. He's not like his father, but he might be a little crazy like his mother.
A new woman surfaces inexplicably from the lake, which leads Julia to discover Junior's Uncle, Sam Verdreaux (Eddie Cahill, Lords of Dogtown). His sister, also former wife of Big Jim (because everyone in Chester's Mill is closely related to they guy) drew pictures of this strange new woman almost 20 years ago, of course back then they all thought she was crazy. Not looking so crazy now, is she?
With Barbie and Julia on the fritz, her eye wanders to newcomer Sam. He's the new mystery man, and not in the least threatening. But things aren't always as they seem and Julia should proceed with caution. This newcomer isn't as sane as he appears.
New arrival Melanie (Grace Victoria Cox) has a strange connection to the Dome and (surprise) to one of our new characters. Though it's hard to say what she is. Is she a teenage girl or a ghost? She looks real. Joe's (Colin Ford, We Bought a Zoo) even developed a little crush, which only further complicates his relationship with Norrie (Mackenzie Lintz, The Hunger Games).
Poor Big Jim, he never got over his wife's suicide. It continues to haunt him to this day. He regrets not putting her in the nut house for safekeeping. While he continues to mourn his loss, the dead mother contacts his son Junior. We learn more about Junior's mother, Pauline, than ever before. Turns out she may not be dead after all! She knew the Dome was coming and ditched her family. What a winner.
Living under the Dome has brought out the best and the worst in the townsfolk of Chester's Mill. It has forced people to make tough decisions about their survival, both as individuals and as a group. Faced with extraordinary almost biblical events the people of Chester's Mill are put to the ultimate test. And no one really knows how it will all end.
VIDEO QUALITY
[Rating:4/5]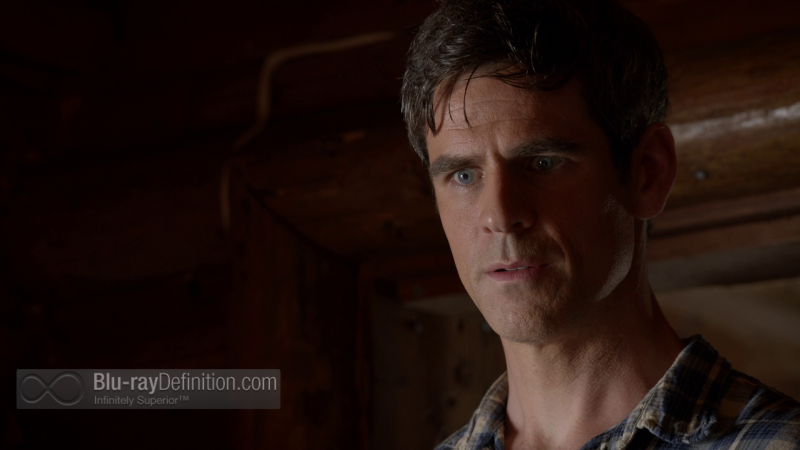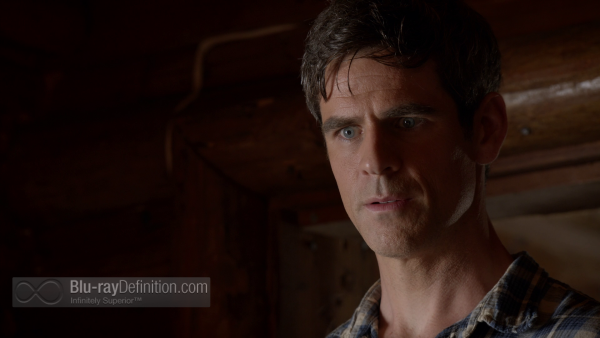 Beautifully presented in high definition, Under the Dome Season 2 is presented in an AVC-encoded 1080p transfer with a 1.78:1 ratio. Exquisite details make this a visually pleasing experience. Julia's cute little freckles are hard to miss, adding to her lovability factor. Big Jim's menacing glares and shiny bald head add a certain hardness to his character while Sam's harmlessness is sold with the soft way his eyes crinkle at the corners. Interiors and exteriors are both well done, the colors remain striking whether indoors or out. Skin tone is well represented throughout and there is only the slightest of noise, which I hesitate to even point out. Overall this is a delightfully attractive presentation.
AUDIO QUALITY
[Rating:4/5]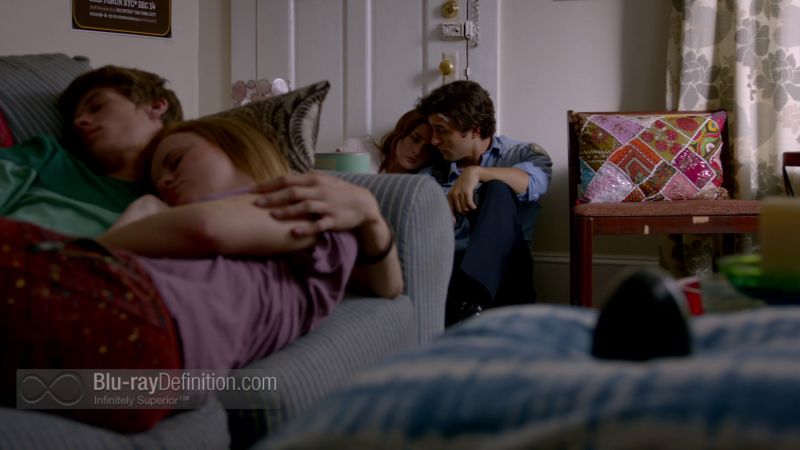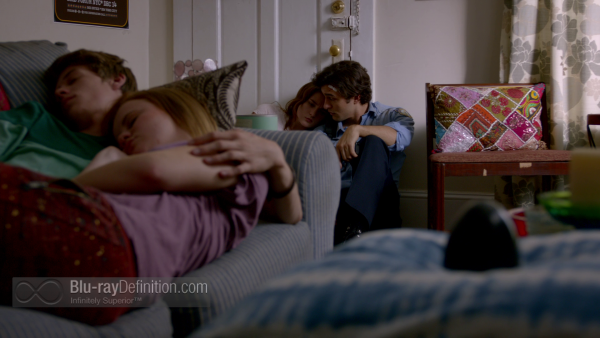 With a DTS-HD Master Audio 5.1 lossless soundtrack, Under the Dome Season 2 is a pleasure to listen to. The sound effects are particularly well done for a television series, finding just the right balance without overwhelming the show. Whether there is a fiery explosion, a near plane crash, massive cave-in or a quiet walk through town you are sure to feel immersed in the experience. Dialogue is clear and cleanly presented, the actors can always be heard despite the various situations they find themselves in. Music and effects often intensify the experience without overpowering the scene. This soundtrack puts the home stereo system to good use!
SPECIAL FEATURES
[Rating:3.5/5]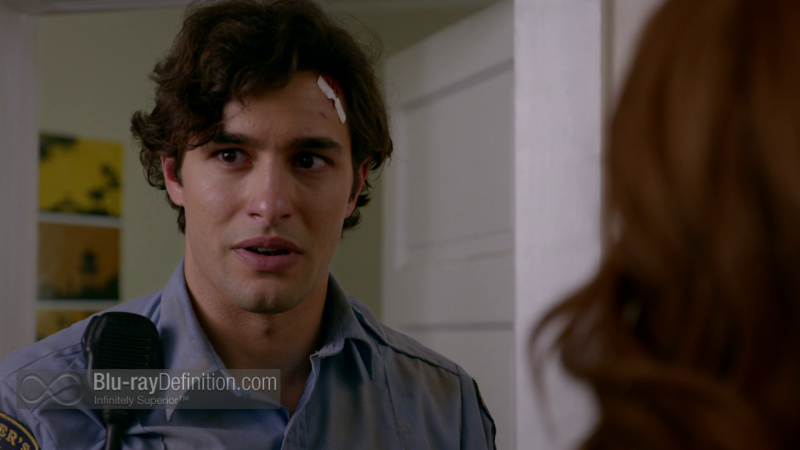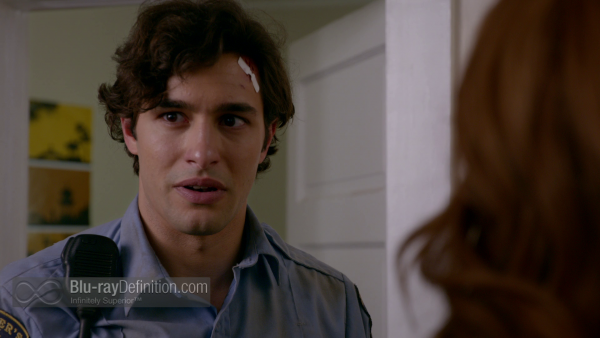 DISC ONE:
Inside Chester's Mill —  Akin to a lengthy season one recap with clips and voice over
Readings from The Dome — Fun inside peak at with script readings from Stephen King and cast for the first episode "Heads will Roll."
Filming the Season Premiere — A behind-the-scenes peek at all the hard work that went into creating the successful first episode of the second season.
DISC FOUR:
Stephen King & Season 2 — Stephen King discusses the world he created with Under the Dome. By writing the first episode he believes he's set the pace for the season.
Welcome Back to Chester's Mill! — A look back at season one and the expectations it created for season two, and the kind of demands it created for the characters.
A Journey Through Season 2 — The struggle between faith and science is clearly handled in this second season and becomes a pivotal plot point.
The Transmedia World of Under the Dome: an interesting peek at how the digital world plays out on screen, detailing how social media was incorporated into Under the Dome.
The Visual Effects of Season 2 — Cast and crew discuss how they worked with the visual effects for the show.
Ready for Action: Tales from Under the Dome — Paintings by Jack Bender: interesting behind-the-scenes look at how the paintings came to be and more about the how the director's hobby was incorporated into the show.
Ready for Action: Tales from Under the Dome: Creating Chester's Mill — The location scout reveals her picks and how Southport, Burgaw and Wilmington, North Carolina were used to create the landscape we've come to know as Chester's Mill.
Gag Reel
Aurora Snow Says
OVERALL:
[Rating:3/5]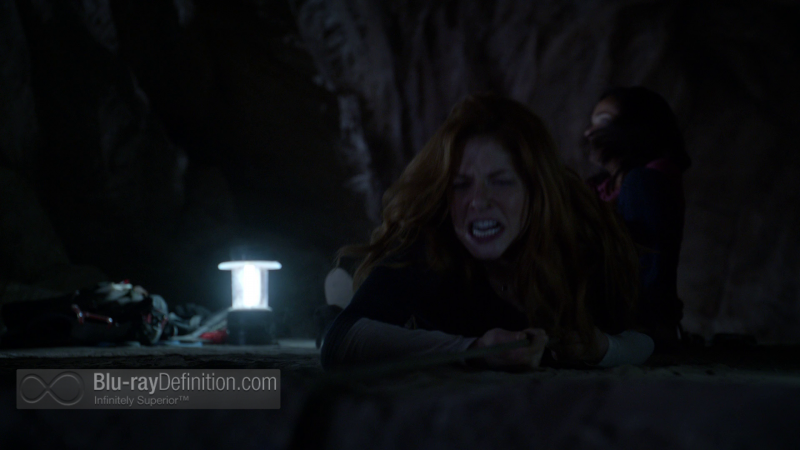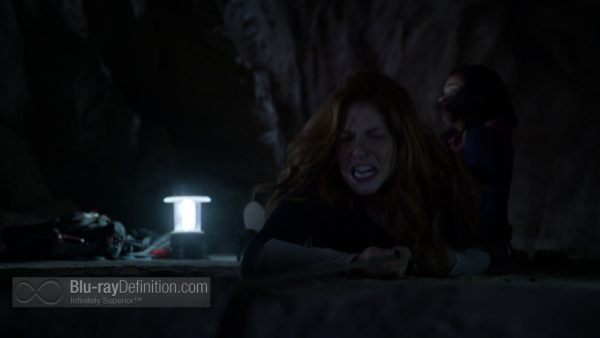 Season two of Under the Dome is a clear departure from the Stephen King novel that began it all. This is both a blessing and a curse. Fans of the novel will either be delighted at the new concepts or vexed by the departures. There is no middle ground. However, for those unfamiliar with the novel this has the potential to be a fun show.
More Screen Captures
[amazon-product]B00M9T2I6E[/amazon-product]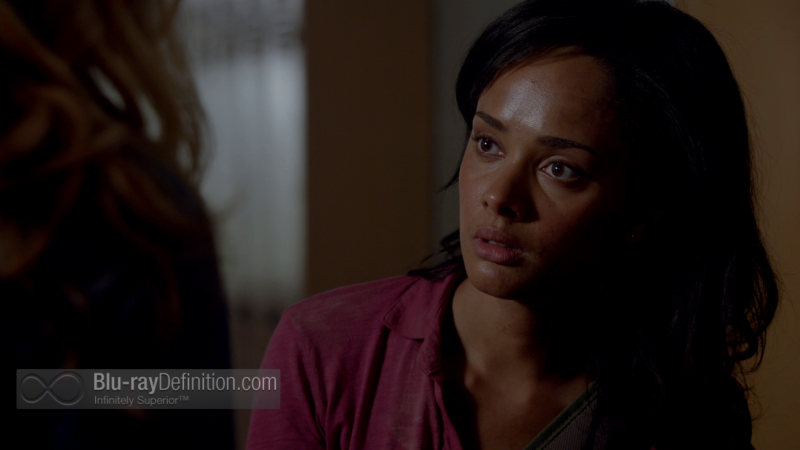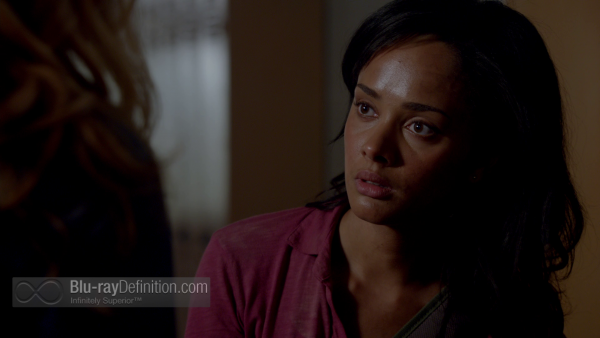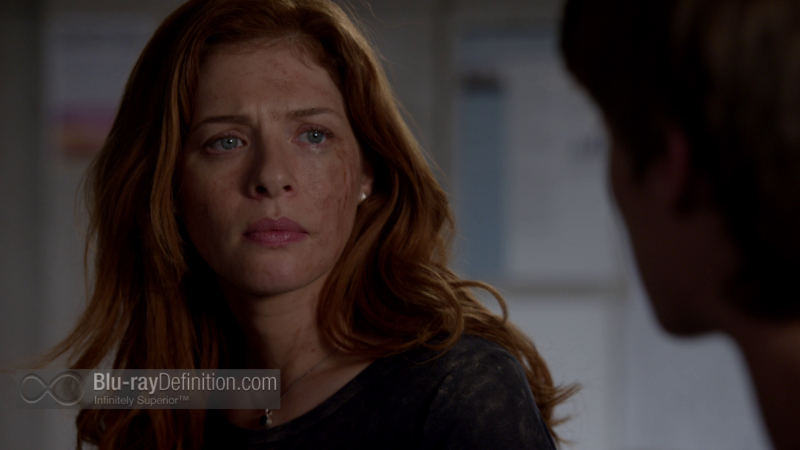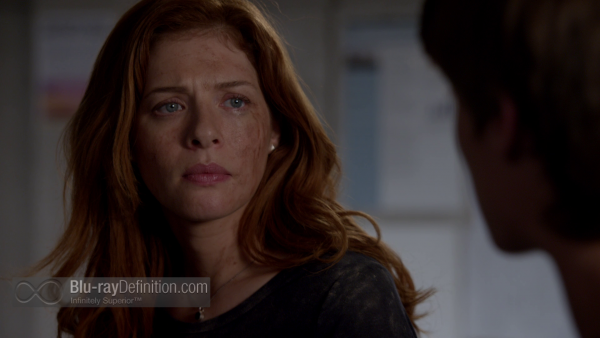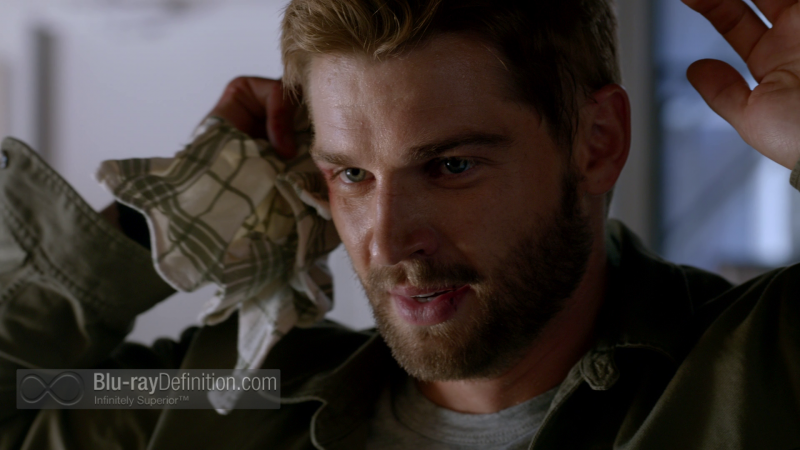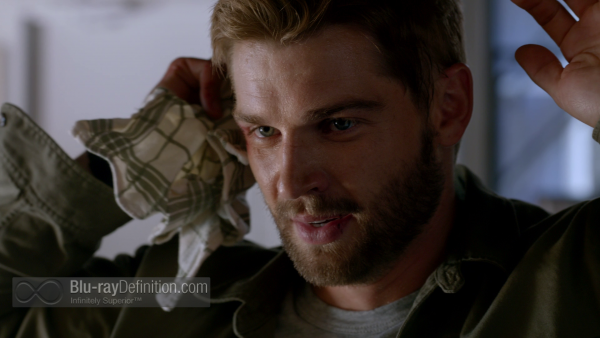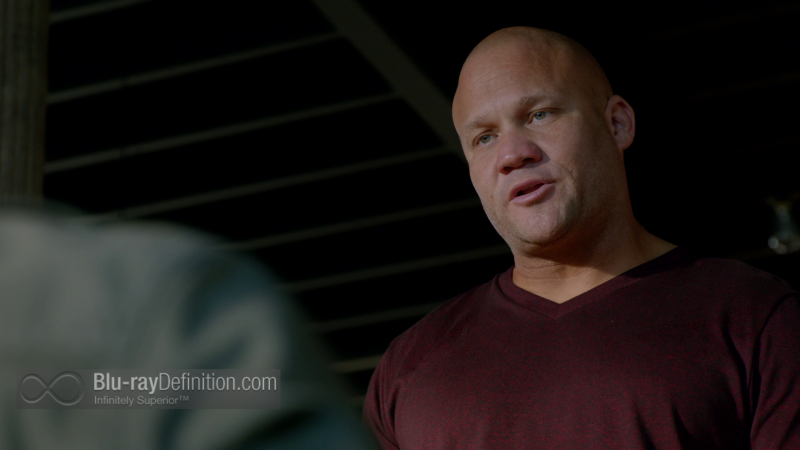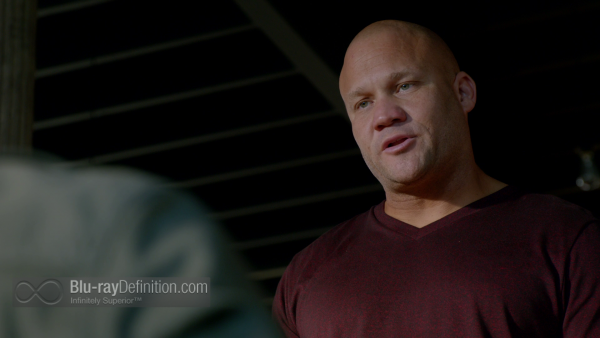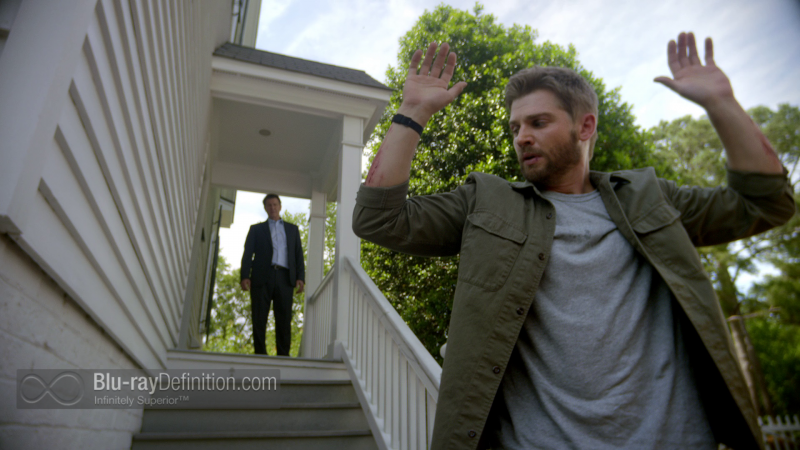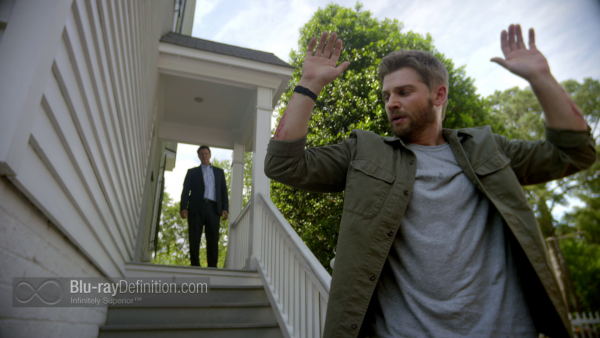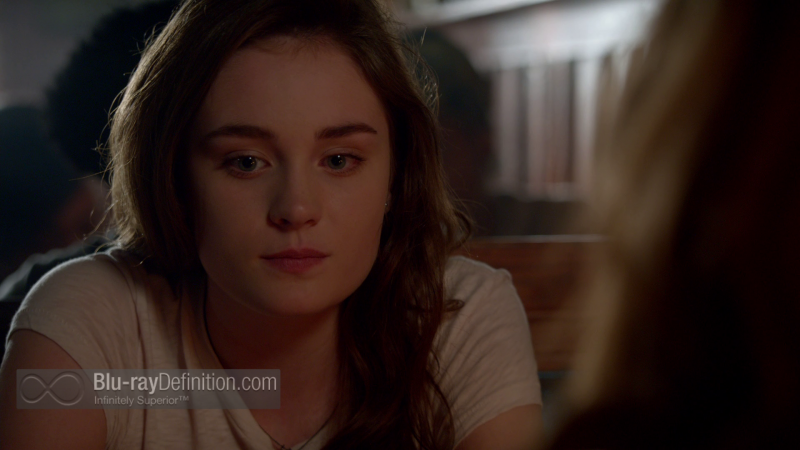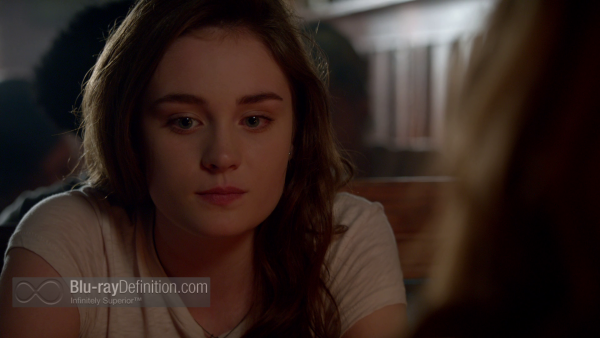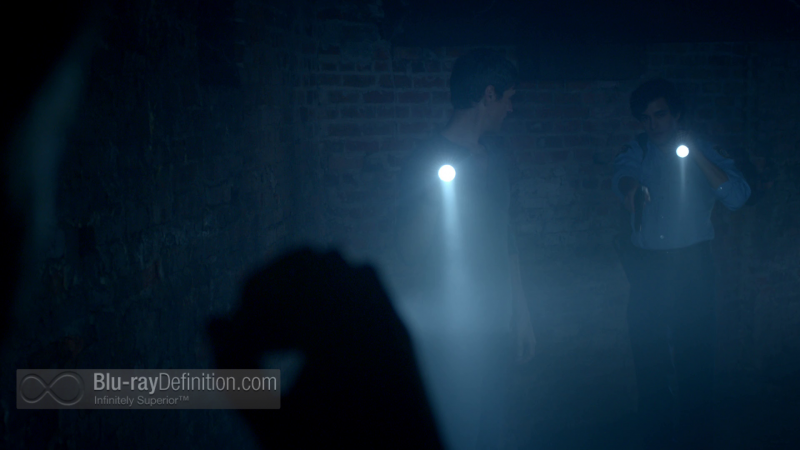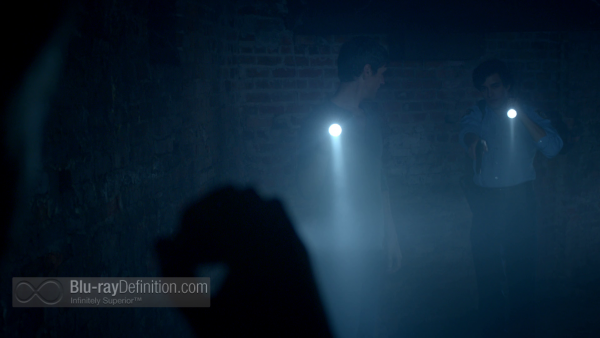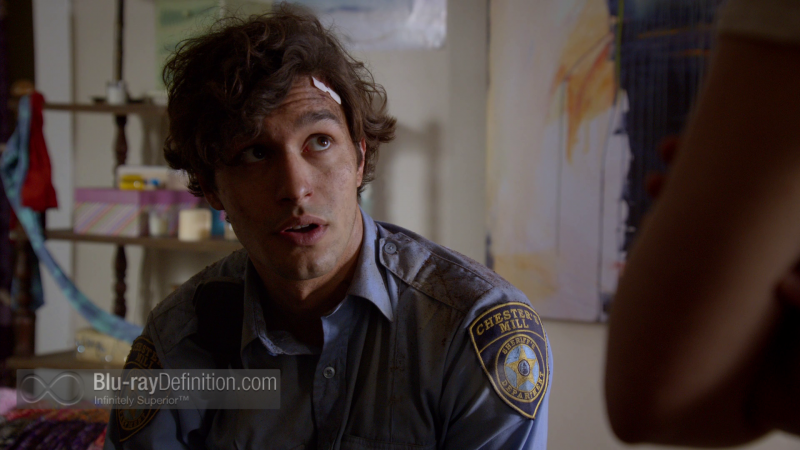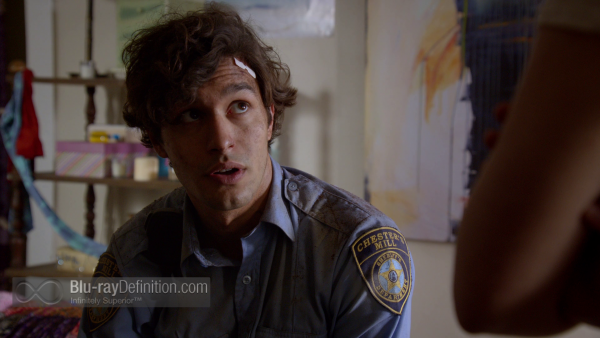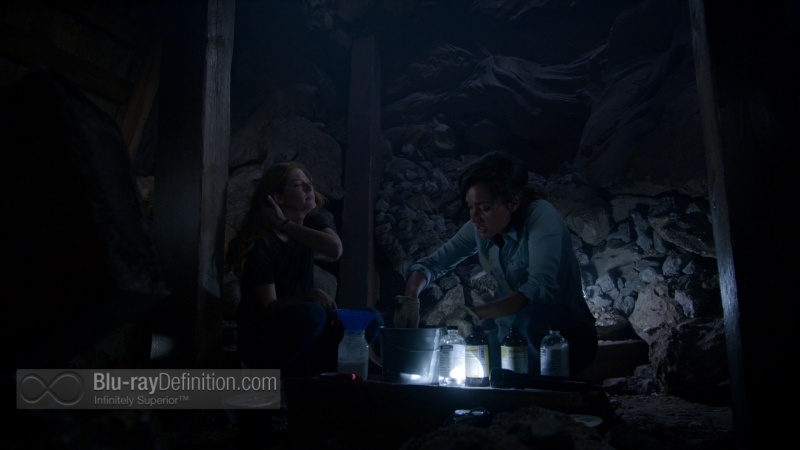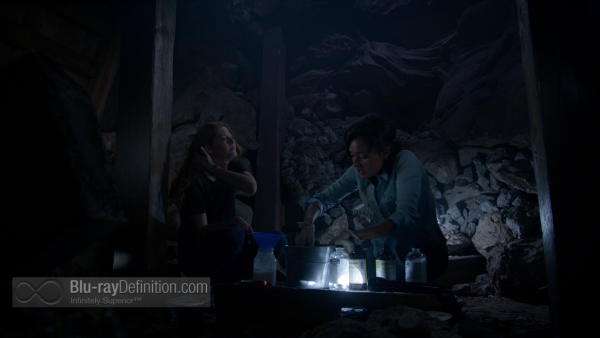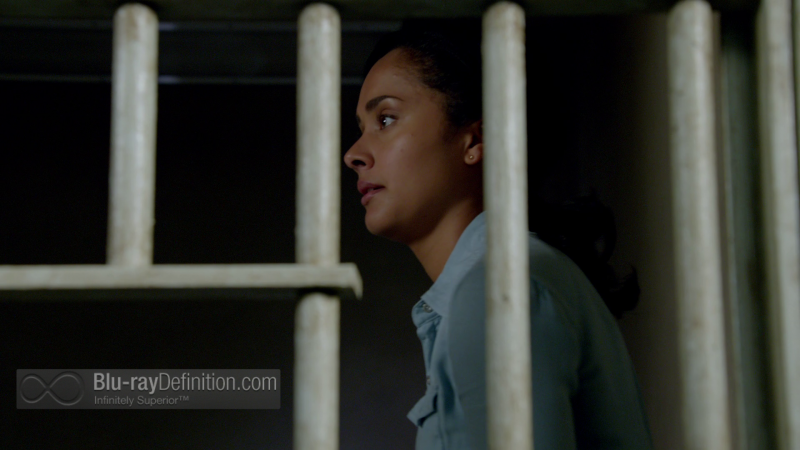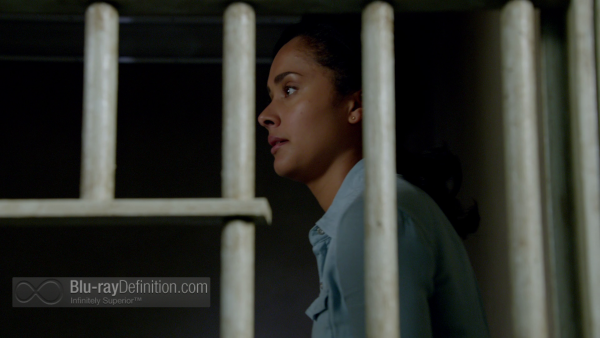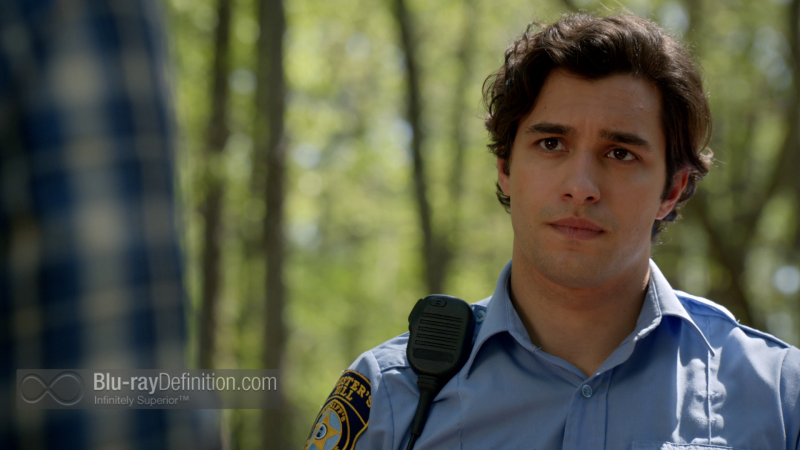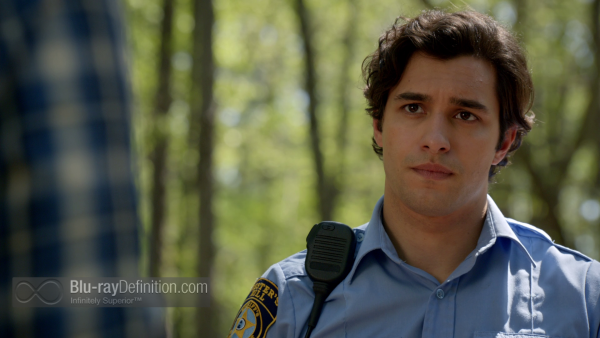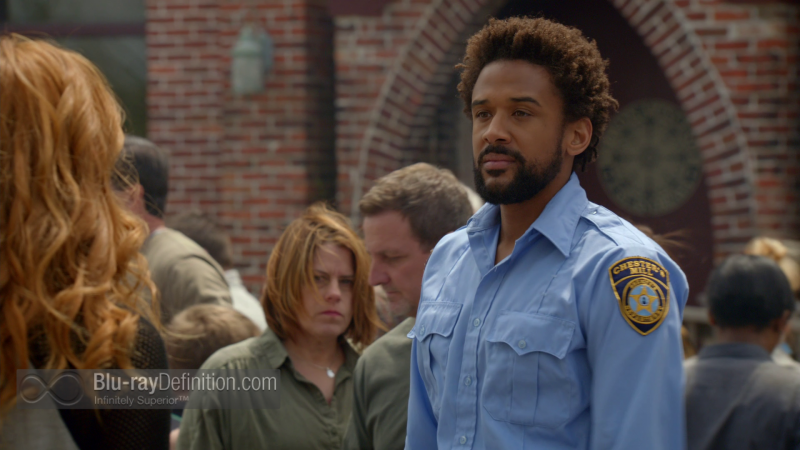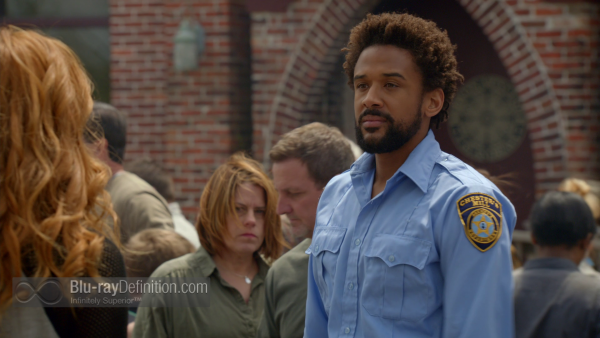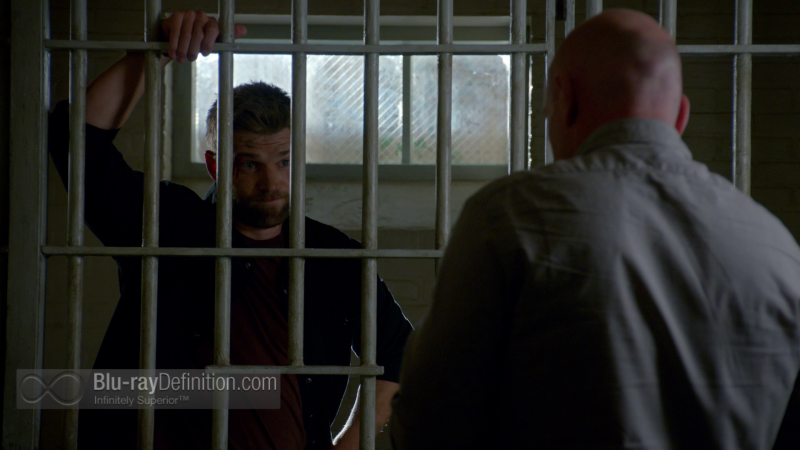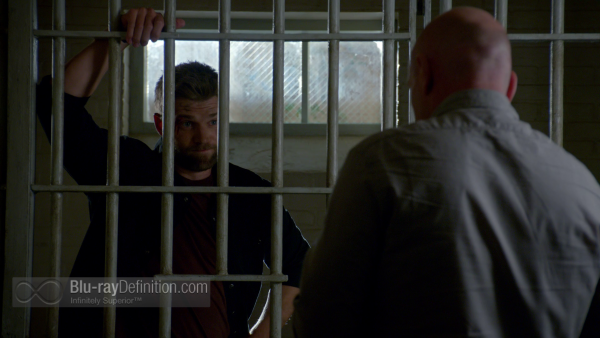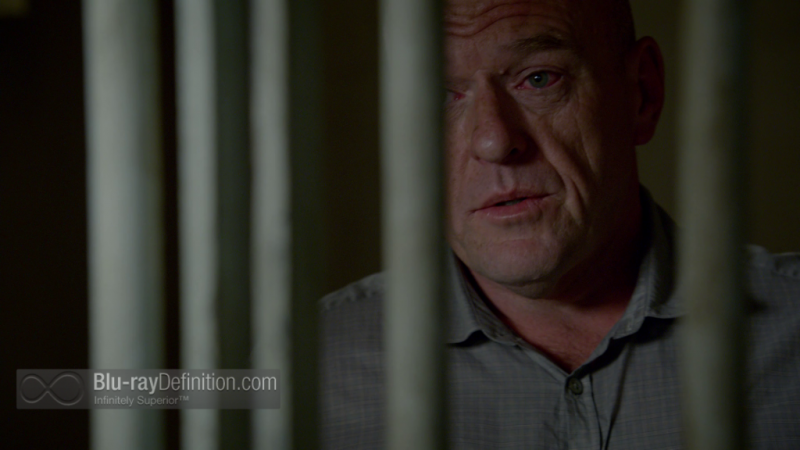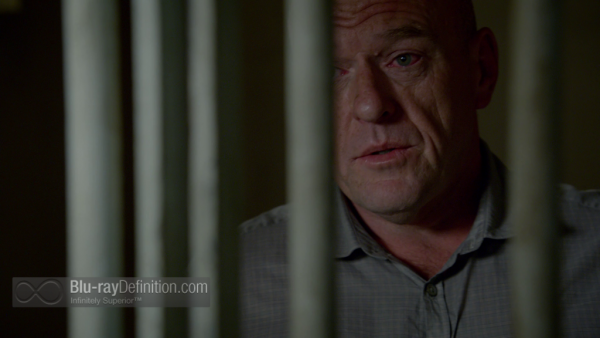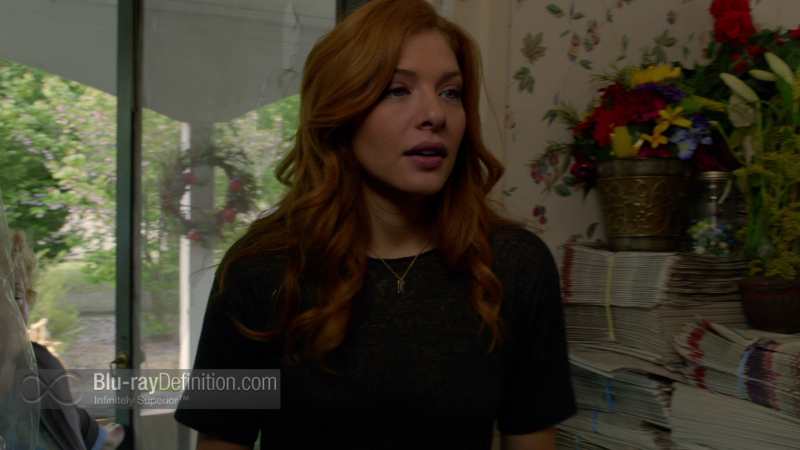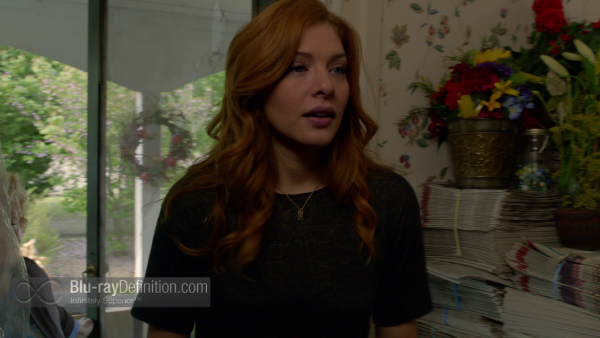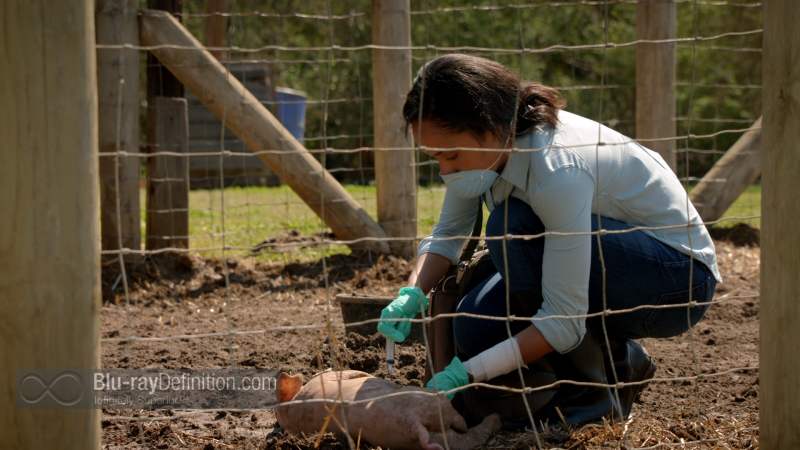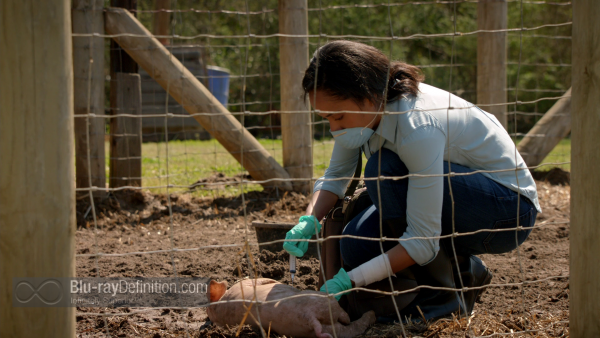 [amazon-product]B00M9T2I6E[/amazon-product]