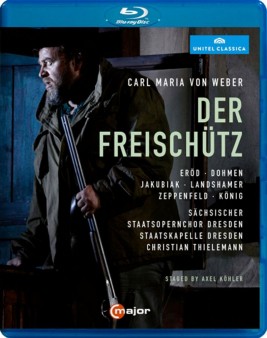 –
The Performance
[Rating:4/5]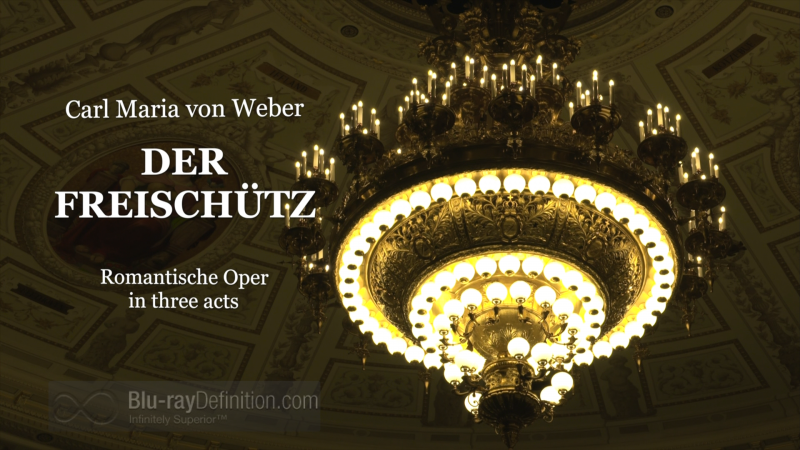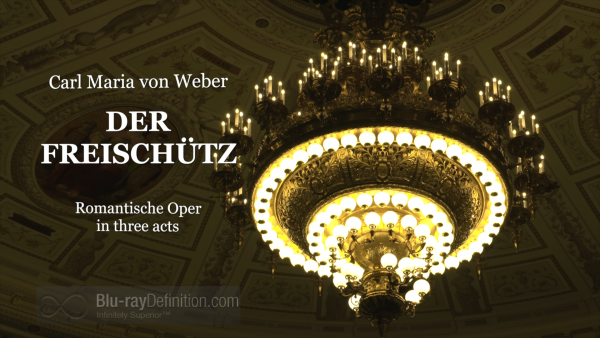 Der Freischütz occupies a special place in German romantic era operas. Written by one of the most beloved composers of his time, Carl Maria von Weber, it incorporates a popular legend into its libretto and inspired later operas by Richard Wagner and Mikhail Glinka. The present production returns to the composer's roots in Dresden and features that city's outstanding orchestral and choral forces directed by their leader, Christian Thielemann.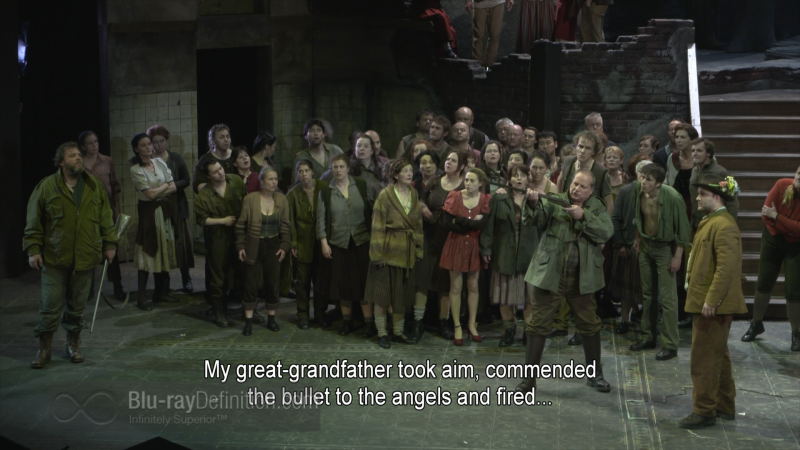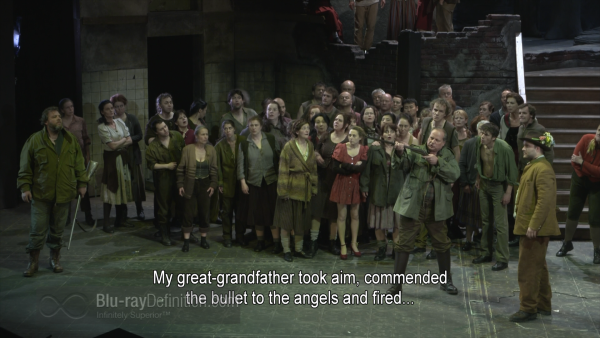 The plot centers on the forester Max (Michael Konig) and the gamekeeper's daughter Agathe (Sara Jakubiak) whom he loves. However, love matches in this era are not so easily negotiated as Max must compete in a sharpshooting contest to win Agathe's hand in marriage. Max has had ongoing difficulties in his marksmanship and after losing to a peasant, he seeks the help of the evil Kaspar (Georg Zeppenfeld). To ensure Max's success, Kaspar enlists the assistance of Samiel "the black huntsman" to help to cast the magic bullets that will go straight to their mark. The legendary "Wolf's Glen" scene follows as Samiel produces the bullets for Max who pockets them before going off to the marksmanship competition.
During the shooting contest, Max takes aim at a dove but Samiel suddenly appears and directs the bullet toward Agathe. Fortunately, her bridal wreath defects the shot that, instead, fatally wounds Kaspar. Prince Ottokar (Adrian Erod) who has presided over the contest interrogates Max. When Max confesses his deal with the devil, the Prince banishes him for life. Before this punishment can be meted out, a holy hermit (Andreas Bauer) intercedes and Max's sentence is reduced to one year of probation after which he may be forgiven and allowed to marry Agathe.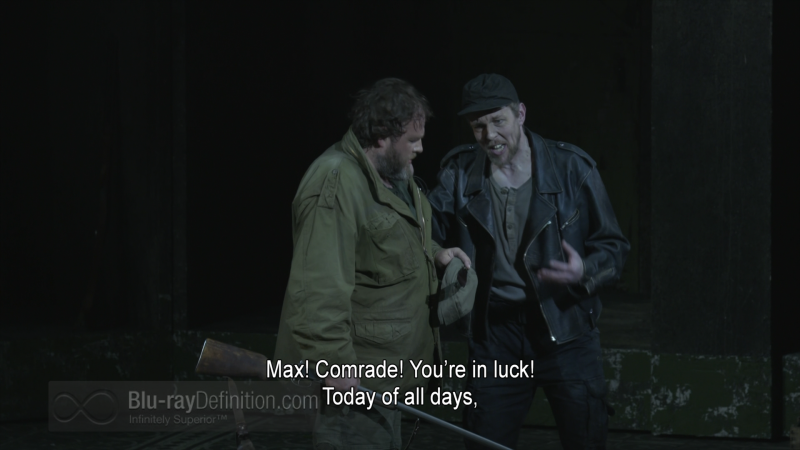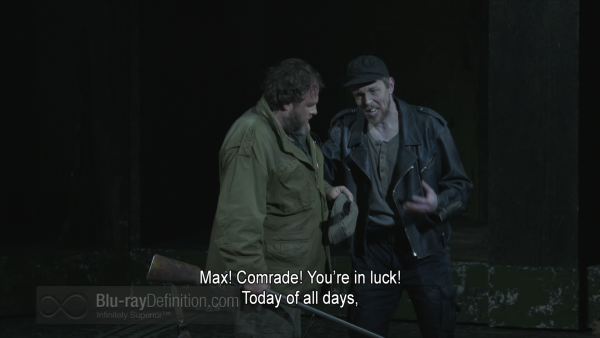 Der Freischütz is a truly lovable opera with its heartfelt rustic themes and the ultimate triumph of good over evil, themes that would dominate much of 19th century German Romantic opera.  Returning this production to its roots reconnects the audience to what von Weber had in mind and, modern staging aside, gives us an excellent account of this masterpiece. To add to the excitement is the synergy of the Dresden players and their music director Christian Thielemann, a superb interpreter of German Romantic era scores.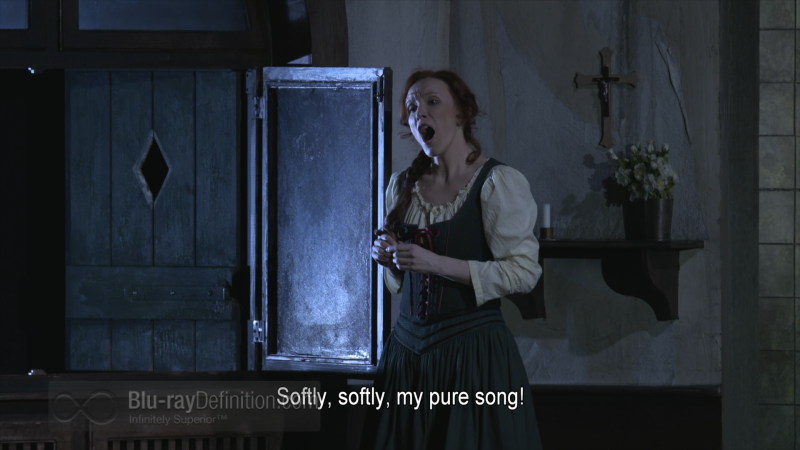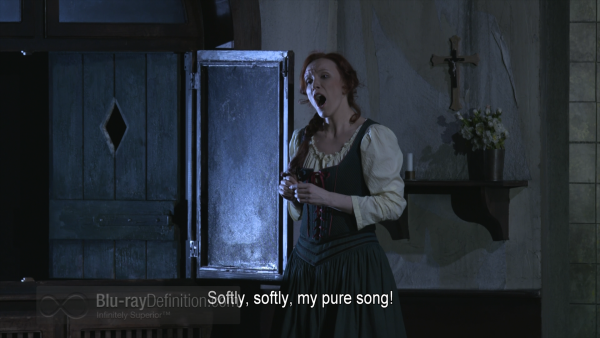 This May 2015 production benefits from an outstanding cast with particular kudos to tenor Konig, probably the best exponent of Max on today's stages, and an affecting turn by soprano Jakubiak who gets unquestionably the best aria of the work. Special mention should also go baritone Zeppenfeld who turns in an über-despicable Kaspar. Alex Kohler's stage direction is a refreshing look into a work that opened the doors for 19th century German opera.

Video Quality
[Rating:4/5]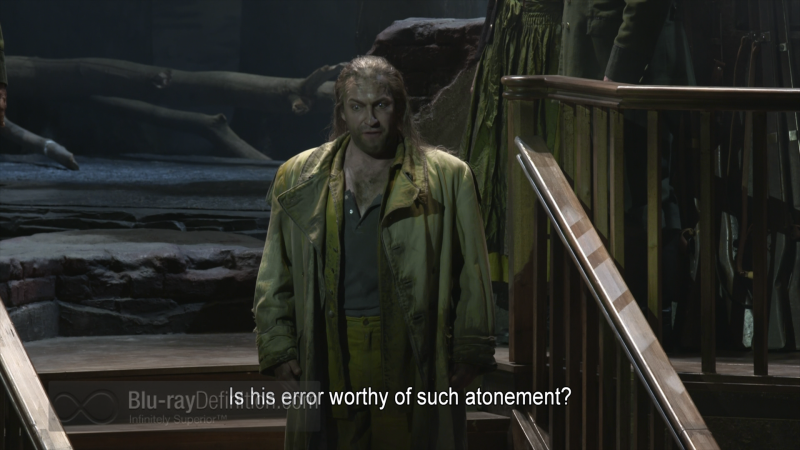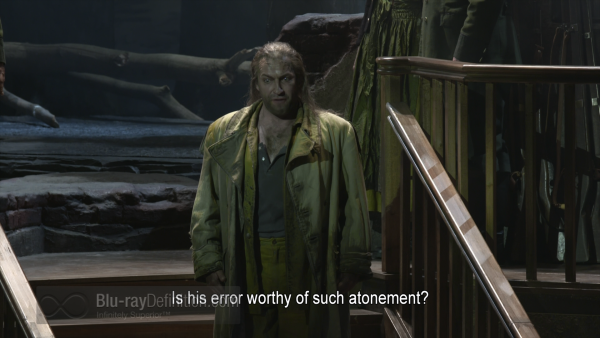 The staging is consistently dark and challenges the videographers to reproduce the colors and details of this production which they do with varying degrees of  success. The camerawork by Tiziano Manicini's experienced crew is first-rate and the imagery of the Wolf's Glen scene is spine-tingling as the magic bullets are cast.

Audio Quality
[Rating:4/5]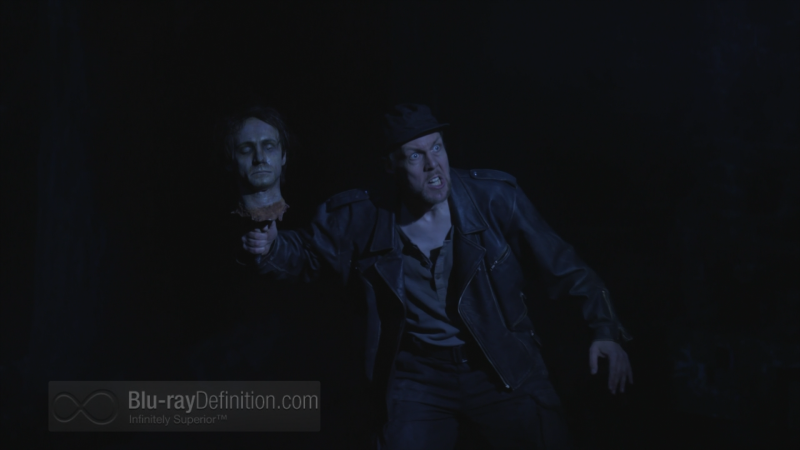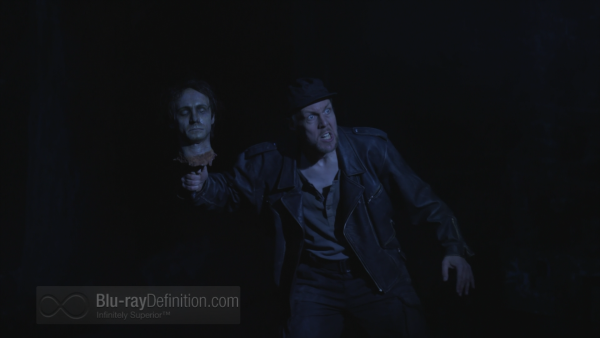 The soundstage is sumptuous with good balance between voices and orchestra. There is the requisite ambience in the surround channels.

Supplemental Materials
[Rating:1/5]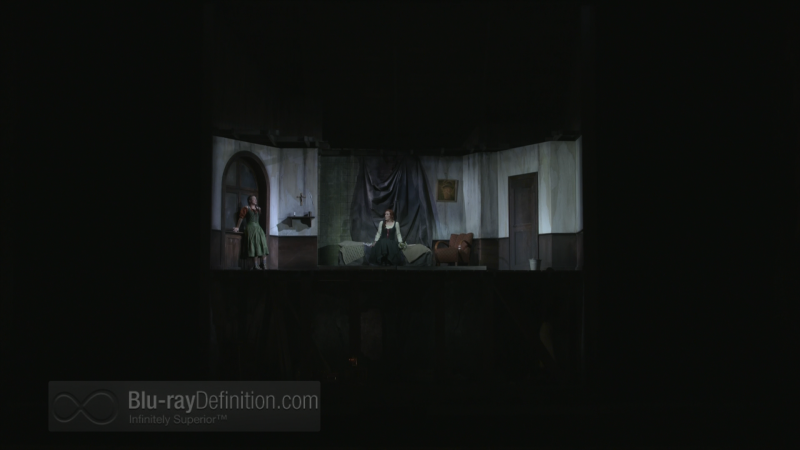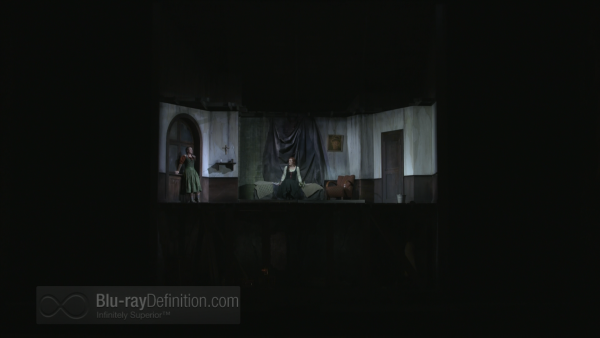 The booklet provides cast and production credits with track listings and a background essay by Tobias Niederschlag.

The Definitive Word
Overall:
[Rating:4/5]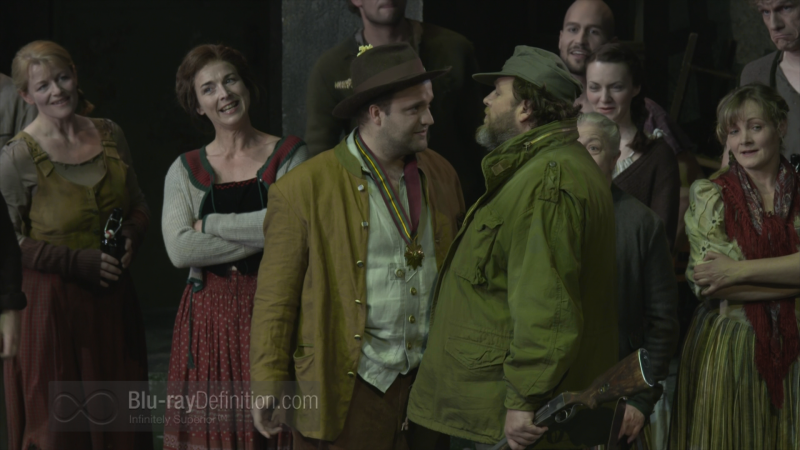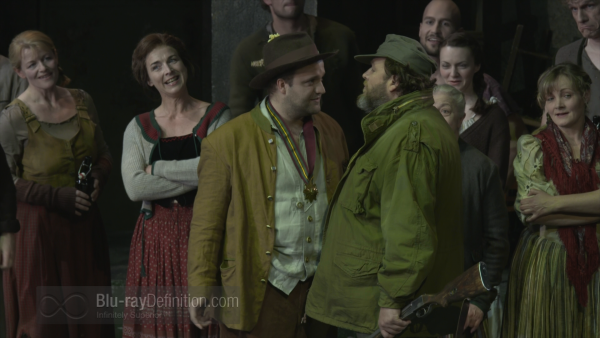 Der Freischütz has been recognized as the breakthrough German romantic opera and one can clearly hear foreshadowing of Wagner and Humperdinck in this sumptuous score. The cast makes a strong argument for continued productions of this opera and maestro Thielemann delivers an amazing read of the score. For a nice alternative take on Der Freischütz, the Hunter's Bride, previously reviewed here, that features Michael Konig as Max with a superb cameo appearance by Rene Pape as the hermit and quite scenic vistas of the Bohemian countryside.

Additional Screen Captures