Films have been a part of everyone's lives for years. But if you are a true movie enthusiast, you might want to be taken back to the year when Hollywood's movie industry was at its most outstanding. Let's travel back in time to 1939. While it was a significant year in history because of Adolf Hitler's invasion, the lifting of the Great Depression, and Franklin Roosevelt winning the hearts of people in the US and all over the world, it was a remarkable year for the movie industry. That is the best reason why it was tagged as the Hollywood's Golden Year.
Getting into the specifics, one reason why 1939 is considered the golden year is that there are 365 movies released in that year alone. It's like having a new movie to watch for each day of the year. Movie goers were ecstatic and tickets were selling like gold pancakes. Some critics even say that the rate of ticket sales reached up to 80 million a week. It is, of course, a time when movies have just began to adapt technicolor settings so people were eager to engage in a feast of moving pictures like never before or since. In the same year, legendary leading men and leading ladies began to emerge and make their mark in the history of film.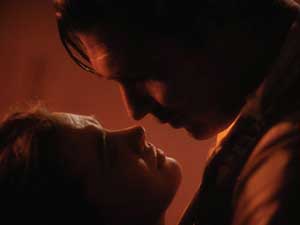 Of all the movies made that year, 10 made it as nominees at the Oscar's Best Picture category. Several of those are considered among the best films of all time in their respective category or genre. Take for example the Civil War epic film Gone with the Wind. This movie was so successful that it has become the most remarkable symbol and the perfect way to end the golden year, as it was released at Christmas. Its success continued the next year as it dominated the box office and years after that as the most successful movie ever created. It won Best Picture, all thanks to its producer, David Selznick. The movie's director, Victor Fleming, also won Beset Director for his remarkable work on the film. Actress Vivien Leigh won Best Actress and Clark Gable was nominated for the Best Actor Award. The classic film was based on Margaret Mitchell's novel with the same title, which acquired a National Book Award as the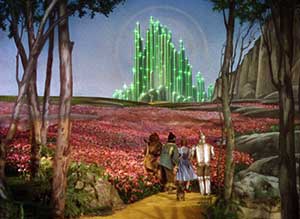 Most Distinguished Novel in the year 1936.
The Wizard of Oz is one of the best classic films that still get remade until today. Who could forget the young Judy Garland singing "Over the Rainbow", a song that has become a timeless classic in the musical industry? The movie, also directed by the award-winning director of Gone with the Wind, was also nominated for Best Picture in 1939. The story of Dorothy Gale and the characters she meets at Oz has become a favorite fantasy musical of the young and the young at heart worldwide.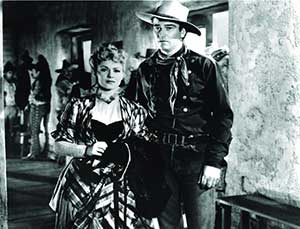 Another Best Picture nominee, Mr. Smith Goes to Washington is a comedy about a naive man who has to face and fight political corruption as he fills a position in the US Senate. This film catapulted James Stewart into stardom when he was chosen to star in it. James was nominated for Best Actor while Harry Carey was nominated for the Best Supporting Actor award. The film's director, Frank Capra, was also nominated for the Best Director category.
John Wayne, the legendary actor of Western films, starred in Stagecoach, another Best Picture nominee in the 1939 Oscar Awards. The film is about a group of nine people whose journey gets threatened by Geronimo. One of the action-adventure film's actors, Thomas Mitchell, won in the Best Supporting Actor category. Also, director John Ford was nominated for Best Director for the same film.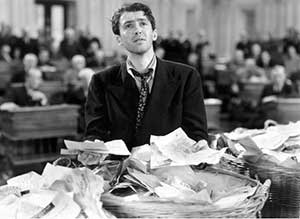 Actor Robert Donart won Best Actor for the film Goodbye, Mr. Chips, a film about an aged teacher and headmaster's career and personal life. The film was also one of the Best Picture nominees. Other nominations acquired were for Greer Garson for Best Actress and Sam Wood for Best Director. The movie was released in the same week that four other Best Picture nominees were released: Wizard of Oz, Dark Victory, Wuthering Heights, and Love Affair.
Legendary actress Bette Davis also starred in one of the Best Picture nominees, Dark Victory. The story revolves around a young socialite's life and how she chooses to live it after being diagnosed with an incurable brain tumor. Davis was nominated for Best Actress in the same film. Best Picture nominee Wuthering Heights is about the tragic story of Cathy and Heathcliff, owners of the house of Wuthering Heights, as told by their servant to a traveler. Actor Laurence Olivier was nominated for Best Actor while Geraldine Fitzgerald was nominated for Best Supporting Actress. Director William Wyler was also nominated for the Best Director category.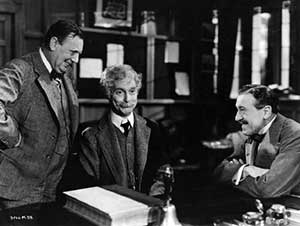 One of the most romantic films of all time, Love Affair, was also nominated for Best Picture in 1939. It is about two people who fall in love while aboard a ship and then arrange to meet six months later. The movie, which starred Charles Boyer and Irene Dunne, was directed by Leo McCarey. This film inspired two remakes, but the original version is incomparable. One of the popular nominees that year was Ninotchka, a story about a Russian woman who fell in love with a man she meets in Paris, even if he embodied everything that she detests. Greta Garbo was nominated for Best Actress in her Russian role in the film Ninotchka. Completing the ten Best Picture nominees was Of Mice and Men, a story about two migrant men, one disabled and one his caretaker, who work hard to help out on a ranch with the hopes of owning one someday.
These are just ten of the movies released in the golden year of Hollywood film. Although these were nominated at the Academy  Awards, there were several classic films that garnered well-deserved recognition both from film critics and movie enthusiasts. One thing is for sure, 1939 is the year for legendary actors and actresses starring in timeless classics. There was an explosion of talent, admirable direction, and great cinematography, unlike any year before or after that. There is no doubt, the Hollywood film industry was golden in 1939.