There's been the BAFTA's, The Golden Globes, the Screen Actors Guild Awards, The Evening Standard British Film Awards, the London Film Critics Circle Awards and the National Society of Film Critics (and more). But this Sunday is the granddaddy of them all — the Oscars!. The nominations were more of a surprise this year because of the lack of nominations for minorities in the top categories. It's an issue the Academy of Motion Pictures Arts & Sciences must address, not just in the nominations process but in its membership as well.
There shouldn't be too many surprises on Sunday night. Of the top six categories, there is one category that might be up for grabs Best Supporting Actor. But the other five categories are predictable. So here are my predictions:
Best Picture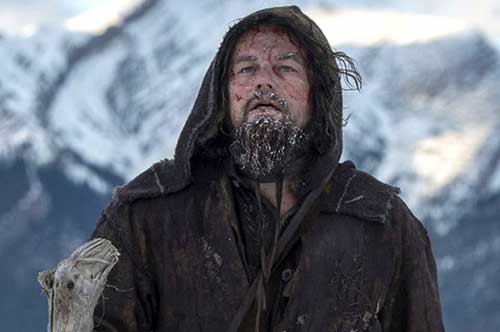 The Big Short
Bridge of Spies
Brooklyn
Mad Max: Fury Road
The Martian
The Revenant
Room
Will Win: The Revenant. It won the BAFTA and Golden Globe Awards for Best Picture and has the most momentum going of any of the nominated films, and it's a box office and critical hit. Spotlight is a distant second but it's doubtful that the Academy will award Best Picture to a film about a scandal when they're going through their own scandal. Should win: The Revenant. It's a monumental film and a great achievement in filmmaking.
Best Actor
Bryan Cranston, Trumbo
Matt Damon, The Martian
Leonardo DiCaprio, The Revenant
Michael Fassbender, Steve Jobs
Eddie Redmayne, The Danish Girl
Will Win: Leonardo DiCaprio. He was excellent in The Revenant as the fur trapper who seeks revenge for the murder of his son. DiCaprio has been nominated four earlier times, he's due.
Should Win: Leonardo DiCaprio. Expect him to give the best speech of the night.
Best Actress
Cate Blanchett, Carol
Brie Larson, Room
Jennifer Lawrence, Joy
Charlotte Rampling, 45 Years
Saoirse Ronan, Brooklyn
Last October Blanchett looked like a lock for her portrayal of a wealthy woman who woos a younger woman in Carol. Then Larson's Room was released — it's story of a mother held hostage and locked in a room with her young son. And Larson did give the best performance by any actress last year. What's Lawrence doing here? Her Joy character (and acting) were over the top and not believable. Other actresses more deserving of the nomination include Carey Mulligan in Suffragette, Marion Cotillard in Macbeth and Alicia Vikander in The Danish Girl (where she received a questionable Best Supporting Actress nomination). Lawrence seems to be the darling of the Academy and is always nominated (perhaps she titillates the mostly older white men who make up most of the Academy members).
Will win: Brie Larson. She's deservedly won the BAFTA and the Golden Globe Awards for Best Actress.
Should win: Brie Larson. Hands down.
Best Supporting Actor
Christian Bale, The Big Short
Tom Hardy, The Revenant
Mark Ruffalo, Spotlight
Mark Rylance, Bridge of Spies
Sylvester Stallone, Creed
This category is up for grabs. While Stallone looks like a lock for his portrayal of an older and more wise Rocky Balboa in Creed, Rylance has just won the BAFTA for portraying a Russian spy in Bridge of Spies.
Will win: Sylvester Stallone. His win will not only be for his performance but also for his successful Hollywood career and for continuing the Rocky character. Expect him to give a very sentimental speech.
Should win: Jacob Tremblay in Room. Tremblay was absolutely superb as Larson's son in Room — It was an amazing and extraordinary performance for a five year-old who happens to be in every scene of the movie. What's even more shocking is that he was not even nominated. Add 'not nominating little children for excellent performances' to the Academy's controversies list.
Best Supporting Actress
Jennifer Jason Leigh, The Hateful Eight
Rooney Mara, Carol
Rachel McADams, Spotlight
Alician Vikander, The Danish Girl
Kate Winslet, Steve Jobs
Winslet was one of the best things in a film that was one of 2015's biggest disappointments – critically and financially. Winslet plays the long suffering assistant to Apple co-founder Steve Jobs, and for this role she's already won the Golden Globe and BAFTA. Vikander was great in Ex-Machina for which she should be nominated here. But she's been relegated to Supporting Actress and the film isn't even that great so she won't win here. It would be nice to see Jennifer Jason Leigh win get it but The Hateful Eight was not a very loved film.
Will Win: Kate Winslet. This is her 7th nomination (having won Best Actress for The Reader in 2009), so what the heck, give her another one.
Should Win: Rooney Mara. Mara plays Blanchett's younger love interest in a beautiful and graceful performance. However, Mara is in more scenes in Carol than Blanchette, so she really deserves to be in the Best Actress category, not this category.
Best Director
Adam McKay, The Big Short
George Miller,  Mad Max: Fury Road
Alejandro González Iñárritu,  The Revenant
Lenny Abrahamson, Room
Tom McCarthy, Spotlight
Oscar night will belong to The Revenant. None of the other directors stand a chance in this category. When Iñárritu wins on Sunday night, he will be the first director to win two years in a row (he won last year for Birdman).
Will win: Iñárritu. He's just won the Director's Guild Awards which is a strong indicator that he will win this category. He's also won the BAFTA and Golden Globe.
Should win: Iñárritu. The Revenant is filmmaking at its finest.
Best Foreign Language Film
Embrace of the Serpent
Mustang
Son of Saul
Theeb
A War
Hungarian drama film Son of Saul, directed by László Nemes, is a powerful film that follows a day-and-a-half in the life of a man in an Auschwitz concentration camp, and it will win. It's a brutal, amazing and extremely unforgettable film experience. Son of Saul deserves to be in the Best Picture category — it packs more of an emotional punch and the essence of the will to live than The Revenant.
Best Original Screenplay
Bridge of Spies
Ex Machina
Inside Out
Spotlight
Straight Outta Compton
It's got to be Spotlight for this one. Tom McCarthy has won both the BAFTA and Writers Guild Award (shared with Josh Singer) for a script that's quick, tense, important, and real
Best Adapted Screenplay
The Big Short
Brooklyn
Carol
The Martian
Room
This category is a hard one to call. The Big Short, Brooklyn, The Martian and Room are all up for Best Picture, so this leaves Carol out of the running. I would give it to The Big Short because of it's unique telling of the 2008 financial collapse, and like Spotlight, it's won the BAFTA and the Writers Guild Awards.
Films that were entirely shut out, but deserved at least one nomination, in my opinion, include: Suffragette, Macbeth, In the Heart of the Sea, Tangerine and Sherpa.
The 88th Annual Academy Awards will be shown live on television in the UK on Sunday night/Monday morning on Sky Movies at 1:30 a.m. For those of you who are unable to stay up all night to watch the show, an Oscar highlights show will air on Monday night at 10:00 p.m. on Sky Living. In the US, The Oscars will be airing on ABC network starting at 8:30 PM Eastern/5:30PM Pacific. ABC will also be live streaming the event online.