–
Click thumbnails for high-resolution 1920X1080p screen captures
(The below TheaterByte screen captures were taken directly from the Blu-ray Discs and losslessly compressed in the PNG format. There should be no loss of picture quality with this format. All screen captures should be regarded only as an approximation of the full capabilities of the Blu-ray format.)

The Film
[Rating:2.5/5]
Adventures in Zambezia tells the story of a young falcon named Kai (Jeremy Suarez.) Learning of the fabulous city of birds called Zambezia, Kai leaves his country home against the wishes of his father Tendai (Samuel L. Jackson.) While Kai may like his initial freedom, his desires of being alone change when his father is captured by an evil lizard. Kai must now return home, learning the importance of teamwork, all in the hopes of saving his father from this evildoer. What results is a film that essentially borrows many similarities from Rio, only is not anywhere as charming as said title.
While a film like Rio wasn't necessarily groundbreaking animated material, the film was enjoyable if not only because it never took itself seriously, but also due to the rather colorful animation and soundtrack. While Adventures in Zambezia does share a similar bright appeal, the story lacks any real enjoyable moments. The real problem here is that while other animated offerings from studios like Pixar or DreamWorks will occasionally walk the line (so to speak) giving us something new, Sony has decided to release a film that is so basic in tone. Serving as almost a little brother to said title, Zamebzia will certainly be solid entertainment for the little ones, however, outside of this demographic, I can't imagine any parent finding anything rewarding here.
Video Quality
[Rating:4.5/5]
Adventures in Zambezia, as one might expect with its animated tones, arrives with a nearly perfect 1:78:1 framed, AVC MPEG-4 encoded transfer. With this being an entirely digitally creation, Zambezia benefits greatly from this. Rich, vibrant colors dominate the color palette. Whether it be the darker blacks, or the blues and yellows of our characters, the palette rings through with fine, accurate detail. There a few instances where we can notice slight banding whenever a character close up occurs. Still, even though the film's detail isn't as impressive as some of the top tier, higher budgeted animated affairs from studios like Pixar or DreamWorks, the creative team behind this certainly used their funds quite well.
Audio Quality
[Rating:4.5/5]
Audio-wise, the film's DTS-HD Master Audio 5.1 mix offers up a fine audio mix. Atmosphere is probably the best single aspect of this audio offering. Take for example the initial arrival to Zambezia. The bustling activity in this city results in a fine 360-degree sound field. Whether it be dialogue during these moments, or simple discrete effects like that of the film's score. LFE is also quite solid, delivering quality low-end, something we might not expect considering the lower budget of this film. All in all, I was quite pleased with this mix.
Supplemental Materials
[Rating:1/5]
The included features are presented in High Definition:
Birds of a Feather – This runs 5:21, following the filmmakers as they discuss some of the films' themes.
An African Story – At 6:23 in length, this detail the film's script, specifically looking at how the film came to be.
The Tree City – A quick 3:41 look at the design of the city of Zambezia.
Technical Challenges – A 3:54 look at some of the more difficult aspects of making this animated film.
Music Video – "Come and Fly With Me" by Jewis Jaselle and Benj Heard is shown.
DVD – A separate DVD of the film has been included.
The Definitive Word
Overall:
[Rating:3.5/5]
While Sony's Adventures in Zambezia is a visual treat, the film lacks any real heart for me to recommend it.
Additional Screen Captures
[amazon-product]B00CMLGEKK[/amazon-product]
Purchase Adventures in Zambezia on Blu-ray Combo Pack at CD Universe
Shop for more Blu-ray titles on Amazon.com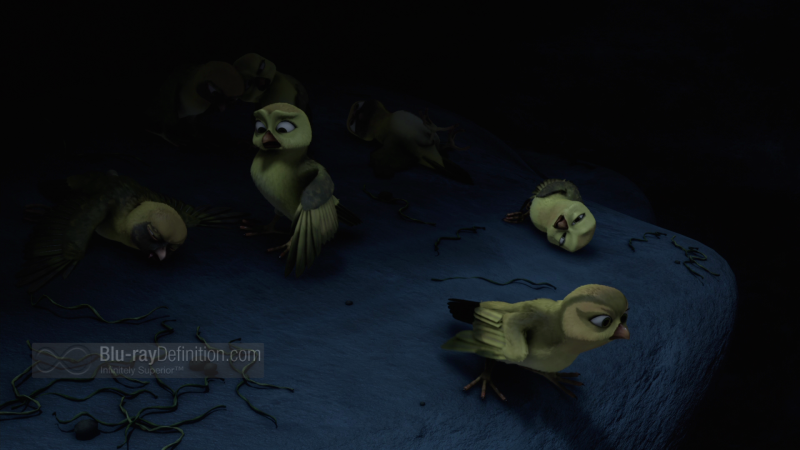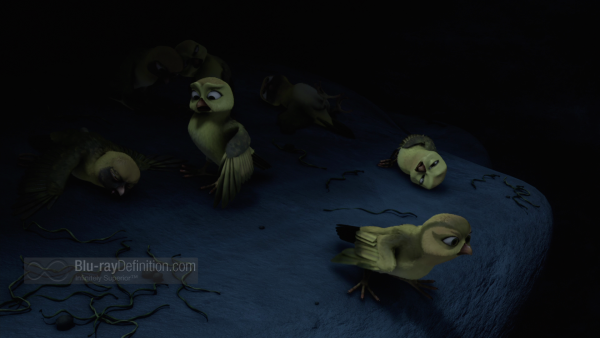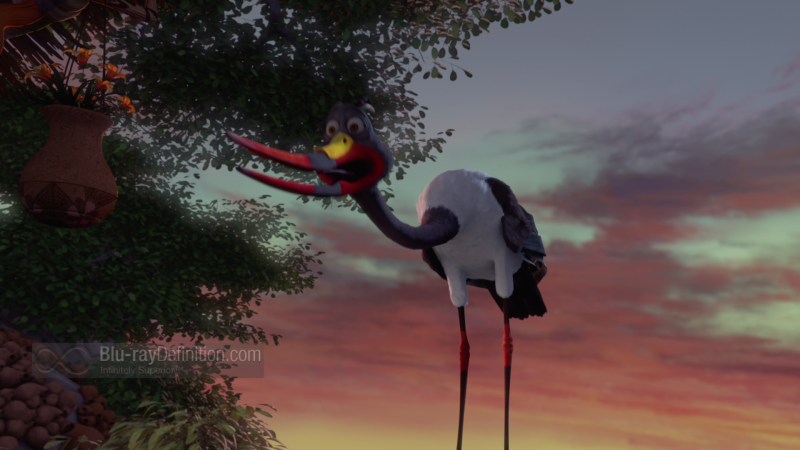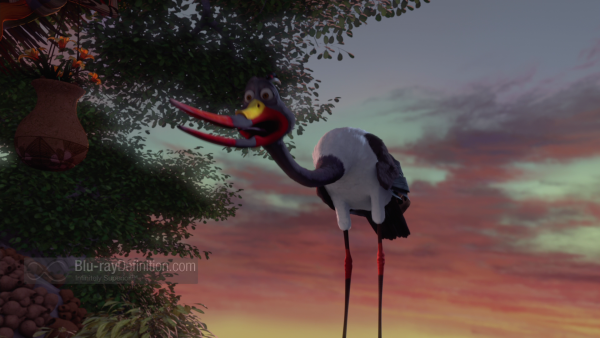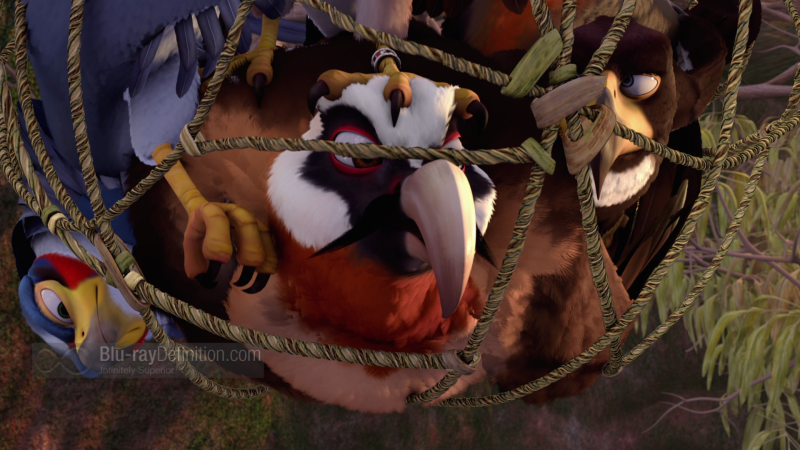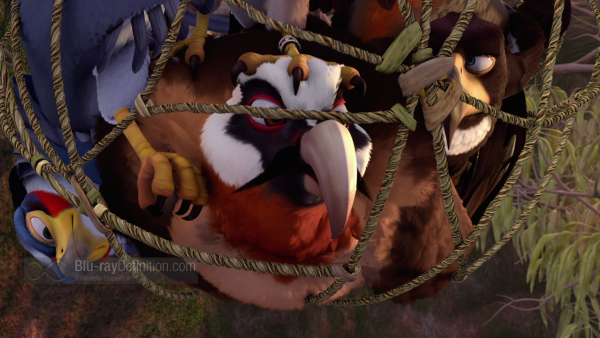 [amazon-product]B00CMLGEKK[/amazon-product]
Purchase Adventures in Zambezia on Blu-ray Combo Pack at CD Universe
Shop for more Blu-ray titles on Amazon.com