– –

The Film
[Rating:5/5]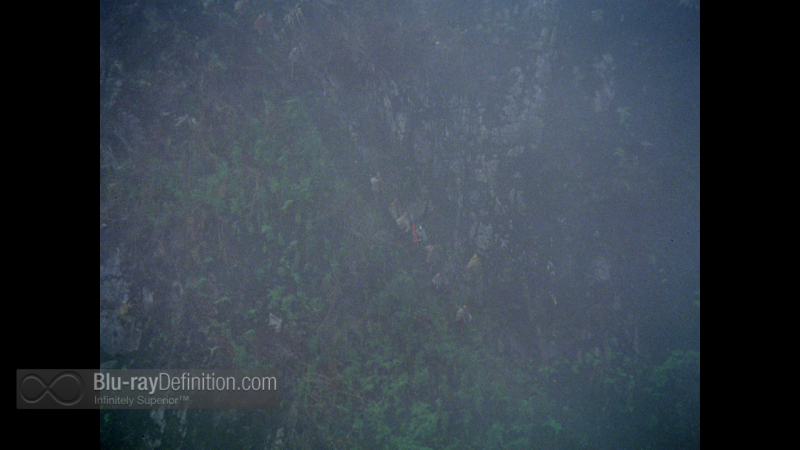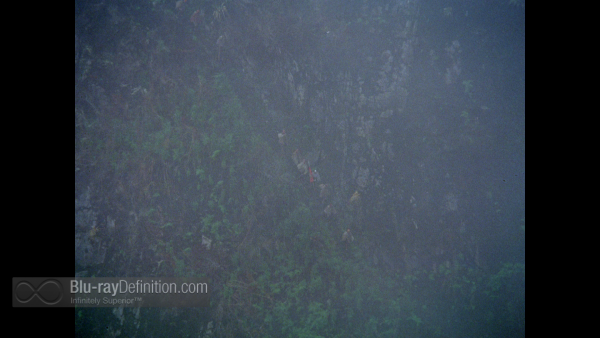 What one can arguably call the German New Wave director Werner Herzog's first true masterpiece, Aguirre, der Zorn Gottes (Aguirre, Wrath of God) is also the first of the now unforgettable (and contentious) collaborations between the director and leading man Klaus Kinski. The two artists brought out the best in each other, but perhaps never so much as in this 1972 historical drama, perhaps best known for its arduous on-location shooting through the Amazon.
Purportedly based on the personal journals of the priest Gaspar de Carvajal (portrayed here by Del Negro), but later acknowledged by Herzog himself as a work of pure fiction, Herzog's story follows the expedition of Spanish conquistador Gonzalo Pizarro (Alejandro Repulles) into the thickets of the Amazonian jungles of Peru, where he bogs down and finally gives up. In a desperate effort to find the El Dorado, the fabled city of gold, Pizarro orders a break-away party to press on in search of the city. He places three noblemen in charge, Pedro de Ursua (Ruy Guerra), Fernando de Guzman (Peter Berling), and Lope de Aguirre (Kinski). With their soldiers, a crew of native slaves, and wives and daughter in tow, the scouting party travels down the rough waters of the Amazon river where they face rough waters, dangerous terrain, hostile natives, and starvation. Aguirre launches a coup, killing anyone who stands against him, and paces his own chosen man in charge as the new King of El Dorado, declaring a revolt against the King of Spain. His lust for glory and riches is now unquenchable, even in the face of the obvious – that the journey ahead will bring nothing but death and El Dorado seems to be nothing but a myth. The ending sequence with Kinski aboard a raft surrounded by nothing but corpses and monkeys stands as one of the most striking images of modern cinema.
Watching Aguirre, der Zorn Gottes, one can feel the sweat of the Amazon and be pierced by Kinski's visage. His almost demonic gaze, his lilting gait – Herzog uses these all to his advantage the same way he uses the rough surroundings of the jungle. The perilous journey of not only this imagined crew of conquistadors, but the actual film crew all add to the riveting realism of this monumental film, as does the potent score from Krautrock band Popol Vuh.
Video Quality
[Rating:4/5]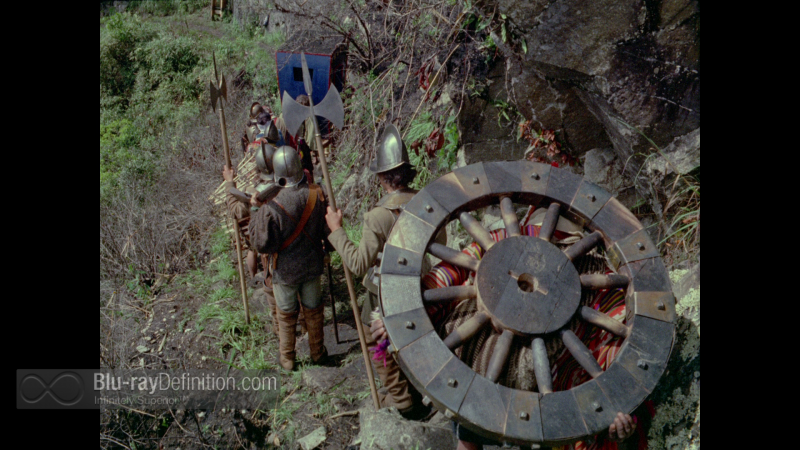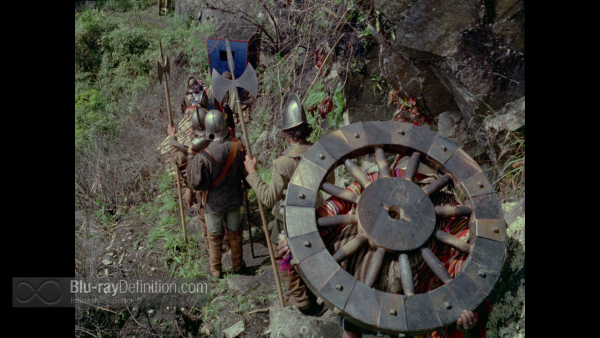 Aguirre, Wrath of God was scanned at 2K from the original 35mm negative and remastered by Alpha-Omega Digital GmbH in Germany. The BFI provides it in a 1080p AVC encodement on Blu-ray that looks natural, full of organic grain, and a good amount of textural information on close-ups. From the nature of the production, some of the imagery is shrouded in fog and smoke, and the layer of grain a tinge on grittiness, and this tends to cover up some of the detail, but otherwise, this is a near flawless transfer of this 1972 vintage film.
Audio Quality
[Rating:4/5]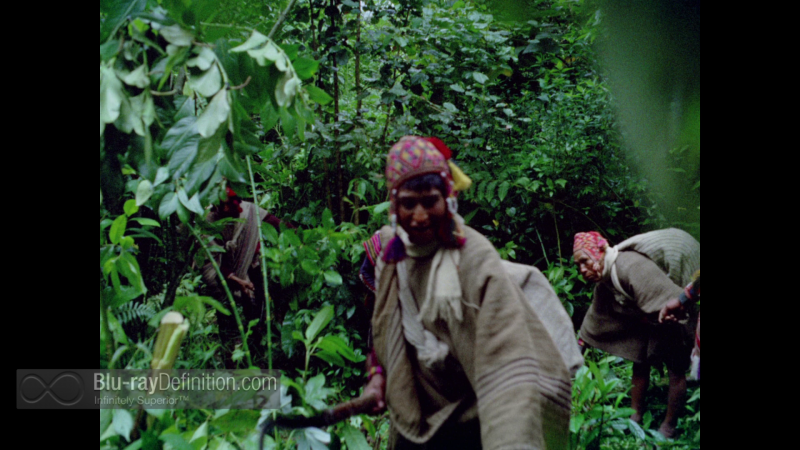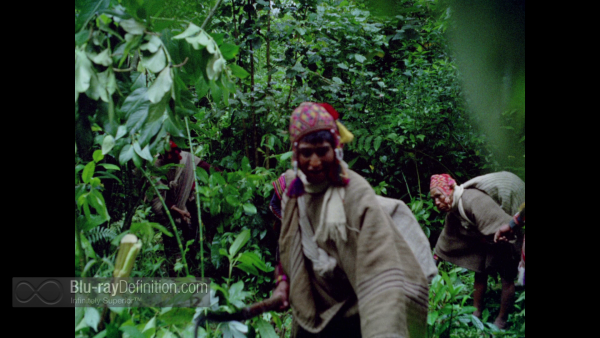 The original German monaural soundtrack is included in LPCM 1.0 (48kHz/24-bit). A German 5.1 mix is also included in DTS-HD Master Audio 5.1 (48kHz/24-bit) and an English dub in LPCM 1.0 (48kHz/24-bit) as well. The original monaural track is the way to go here. Even though it is a bit boxy and dry, in comparison, the 5.1 mix sounds artificial and reprocessed with ambience in certain spots, such as when cannon fire and so on.
Supplemental Materials
[Rating:5/5]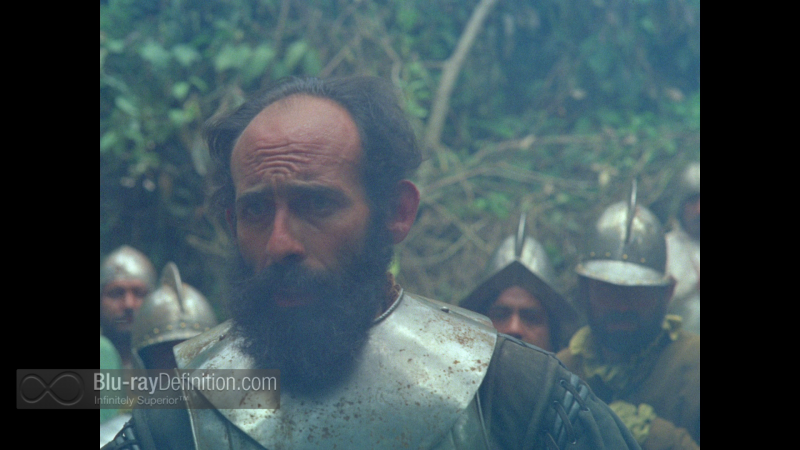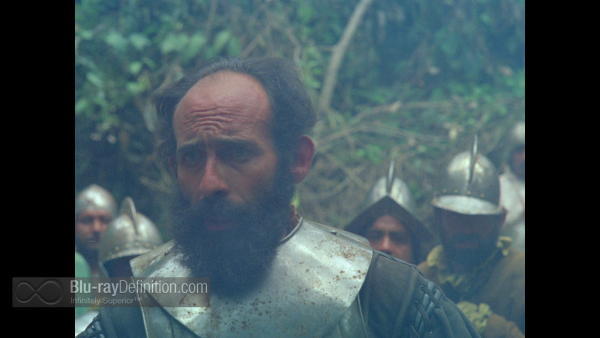 Stills Gallery (1080p/24; 00:02:08)
Theatrical Trailer (1.33:1; 1080p/24; 00:03:19)
Audio Commentary with Werner Herzog and Norman Hill
The Unprecedented Defence of the Fortress Deutschkreuz (Werner Herzog; 1967; 1.33:1; 1080p/24; 00:15:30) – Symbolic drama about four young men hiding from an imagined enemy
Last Words (Werner Herzog; 1968; 1.33:1; 1080p/24; 00:13:15) – Short film about the last man to leave a former leper colony
Precautions Against Fanatics (Werner Herzog; 1969; 1.33:1; 1080p/24; 00:11:05) – Short satire about horse-racing enthusiasts
Fata Morgana (Werner Herzog; 1977; 1.33:1; 1080p/24; 01:16:18) – Hallucinatory film exploring mirages and the Mayan creation myth:

German Narration with English Subtitles
English Narration
Audio Commentary with Werner Herzog and Crispin Glover

Illustrated booklet with a new essay by Laurie Johnson, a 1975 review of the film by critic Richard Combs from Sight & Sound, film credits, on-set photographs, and information on the transfers.
The Definitive Word
Overall:
[Rating:4.5/5]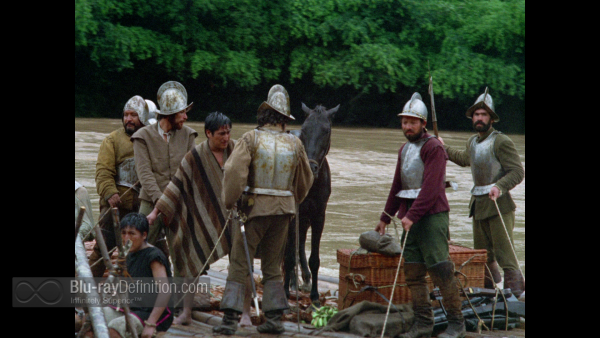 A riveting journey through the Amazon with a piercing performance by Klaus Kinski guided by the hand of Werner Herzog, Aguirre, der Zorn Gottes is a fine masterpiece nicely rendered to Blu-ray from the BFI.
Additional Screen Captures
[amazon-product region="uk" tracking_id="bluraydefinit-21″]B00I5PO8JQ[/amazon-product]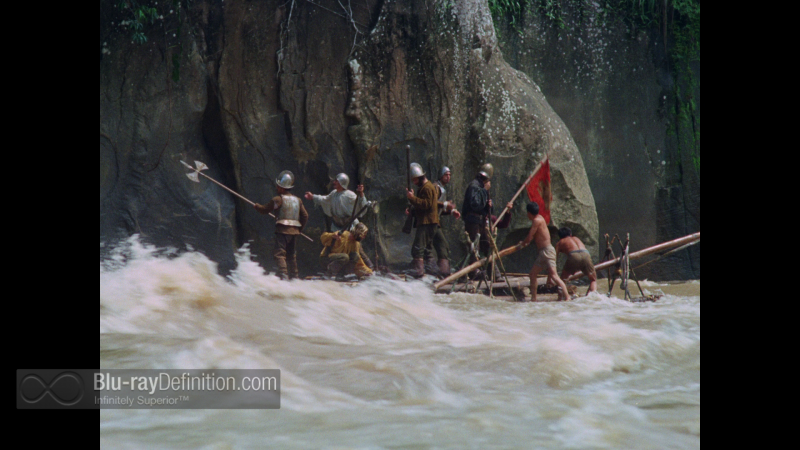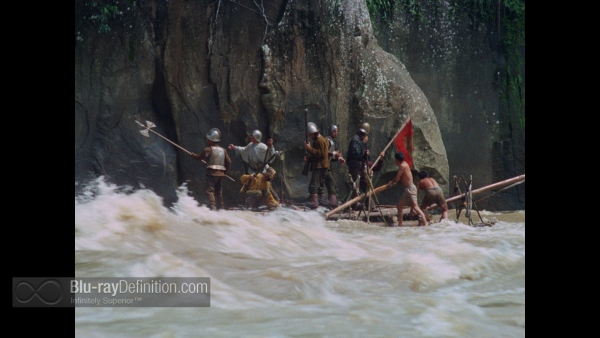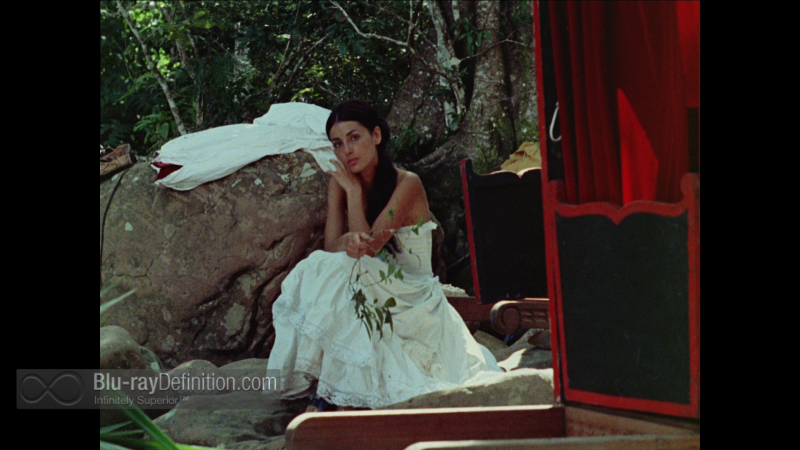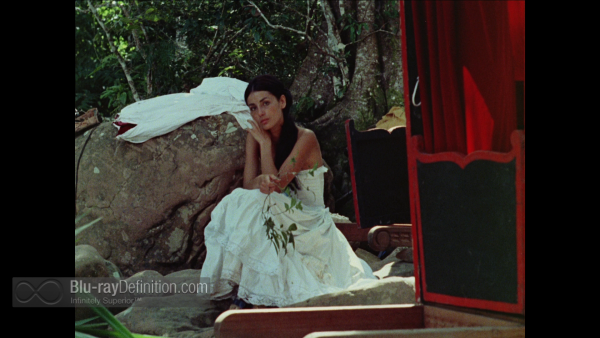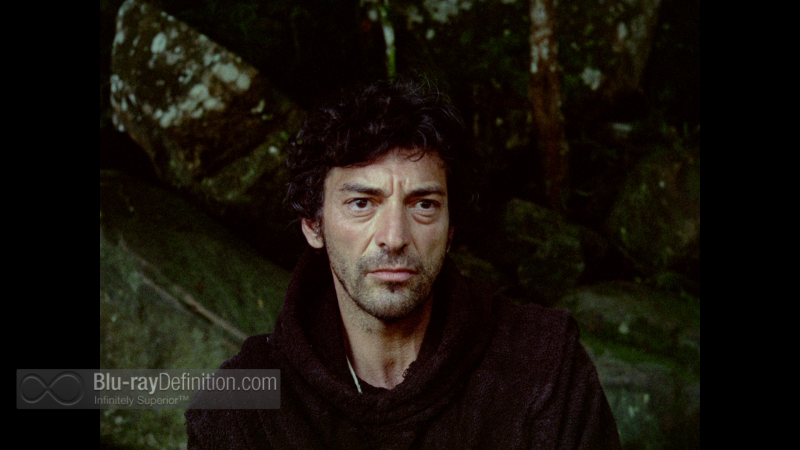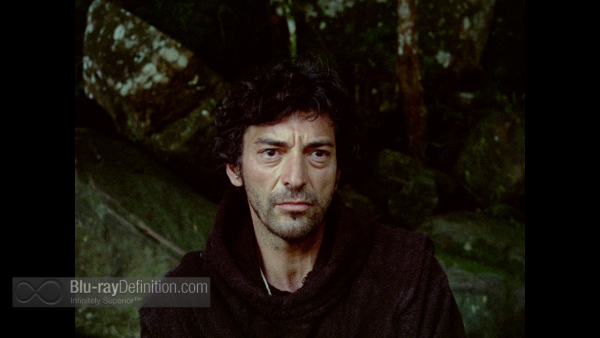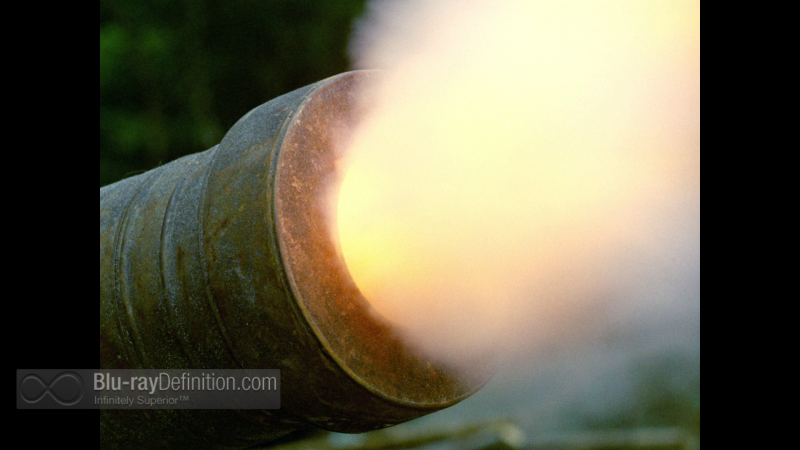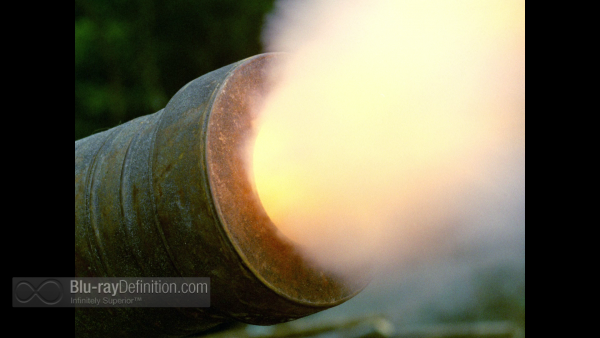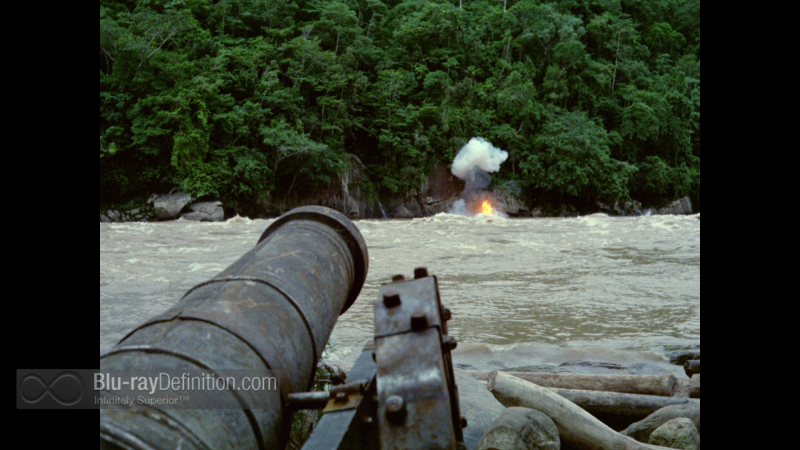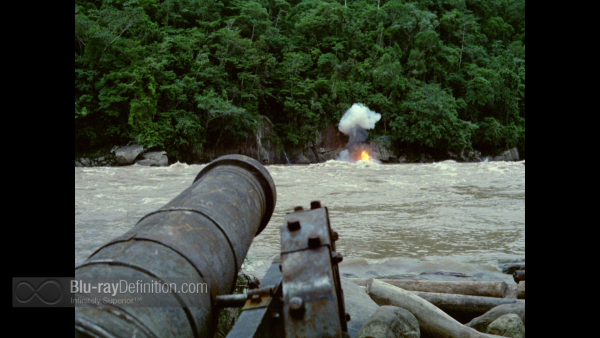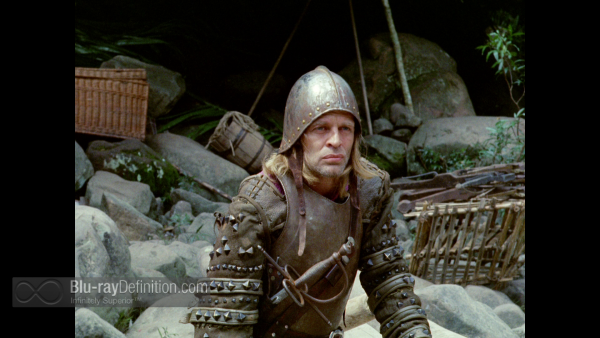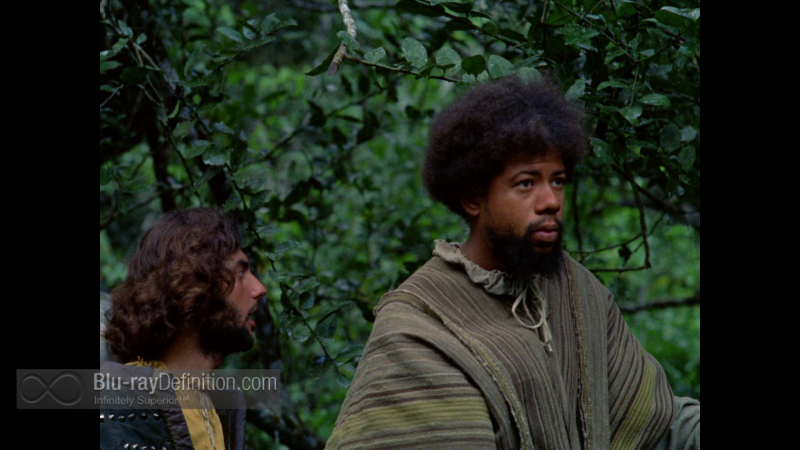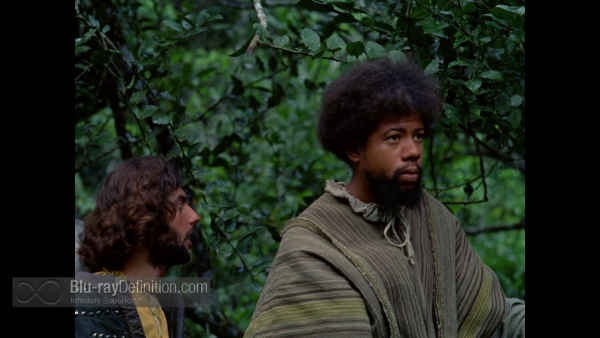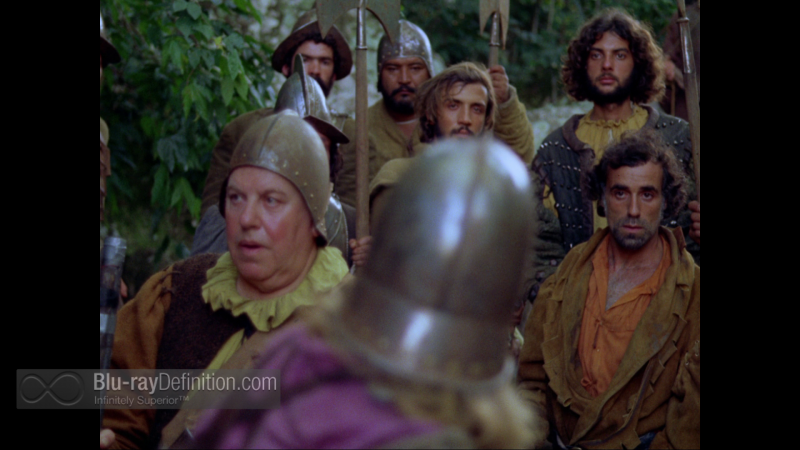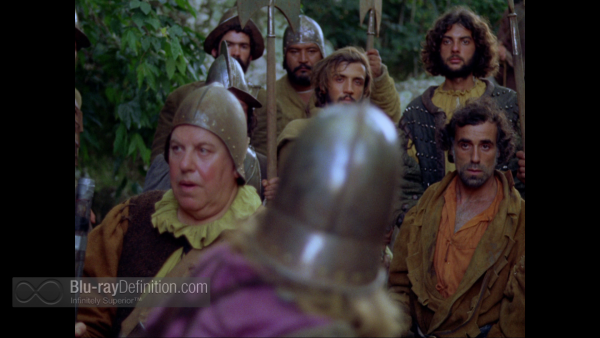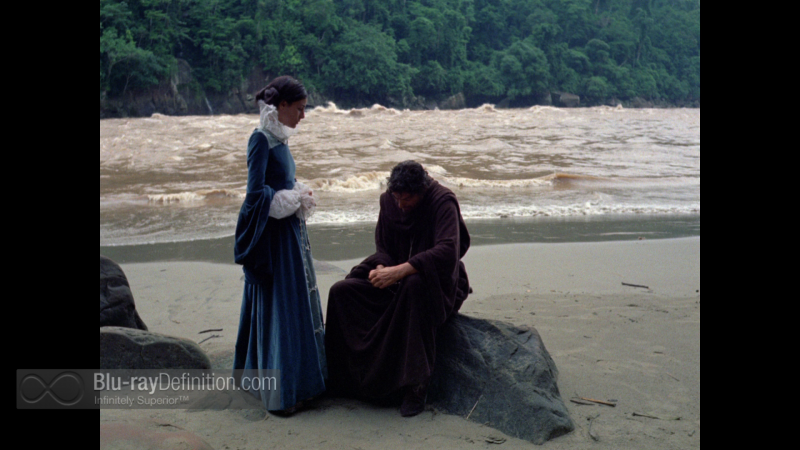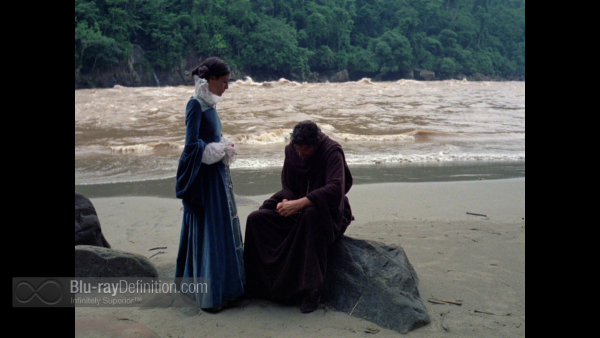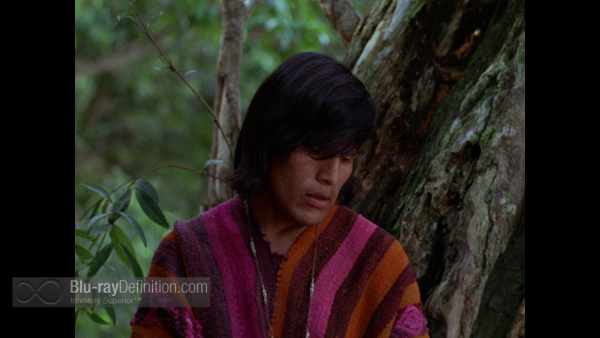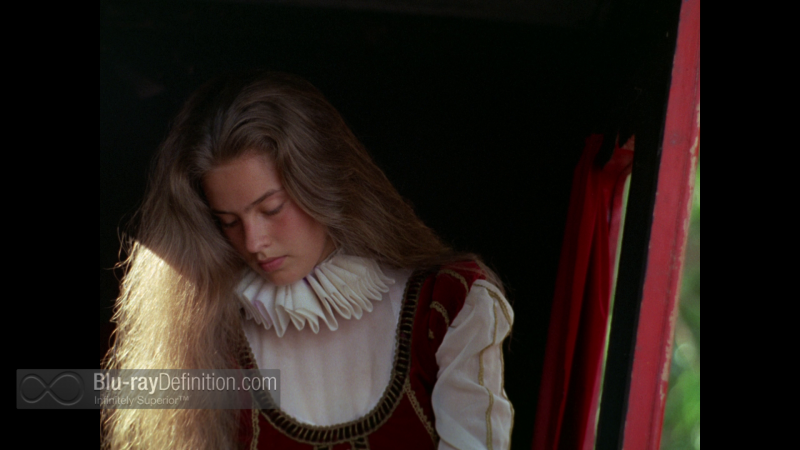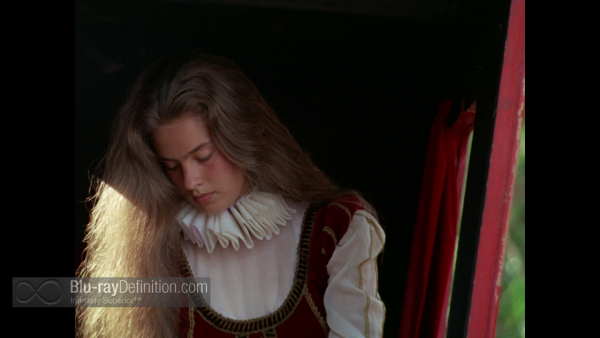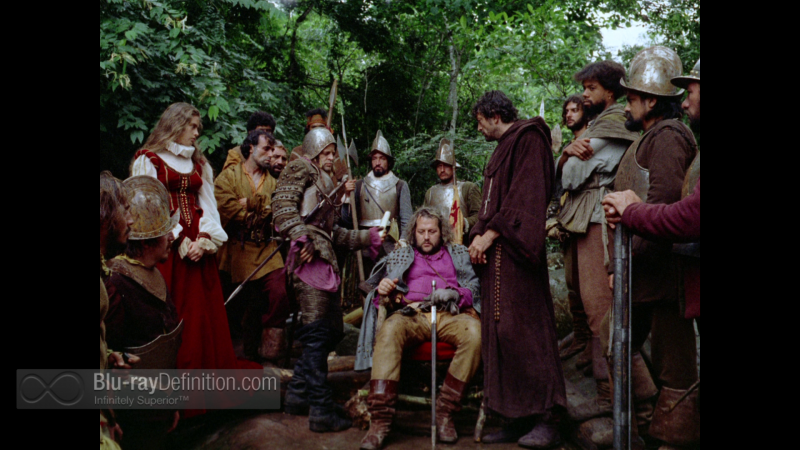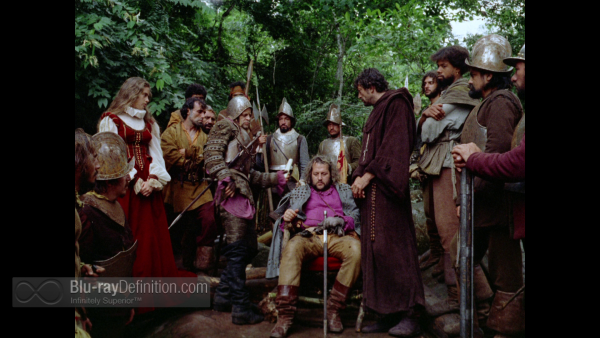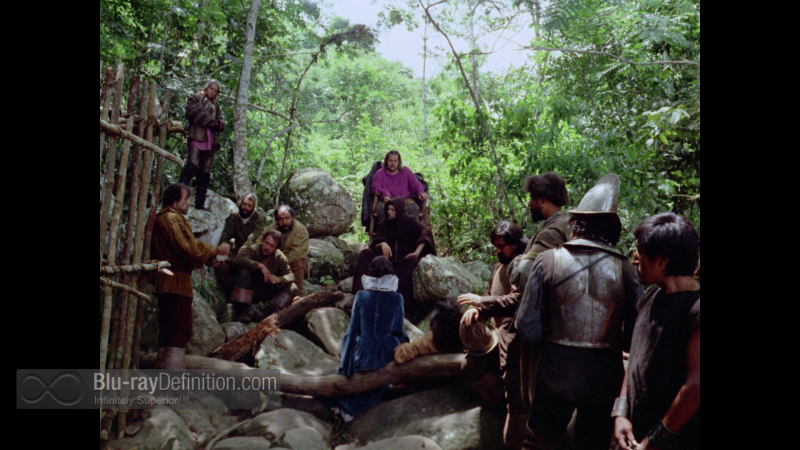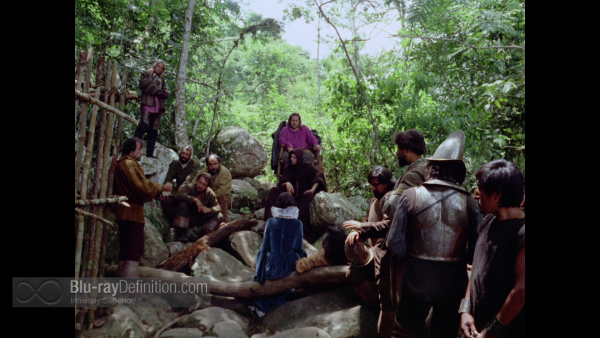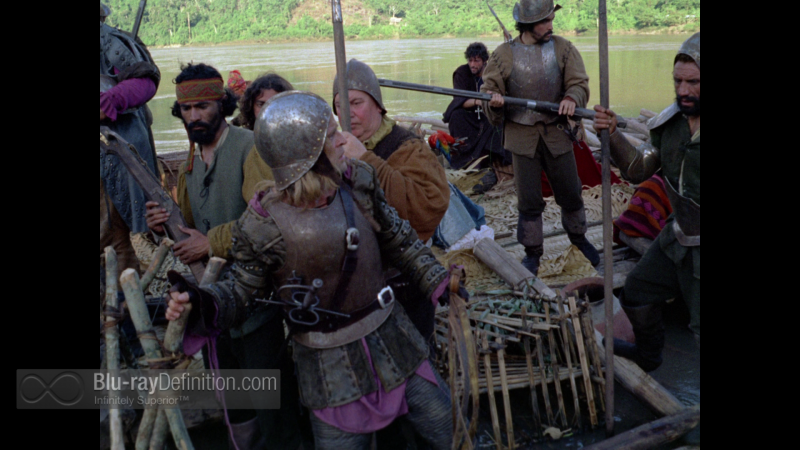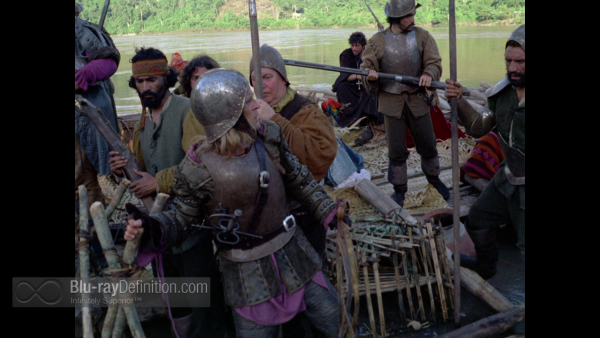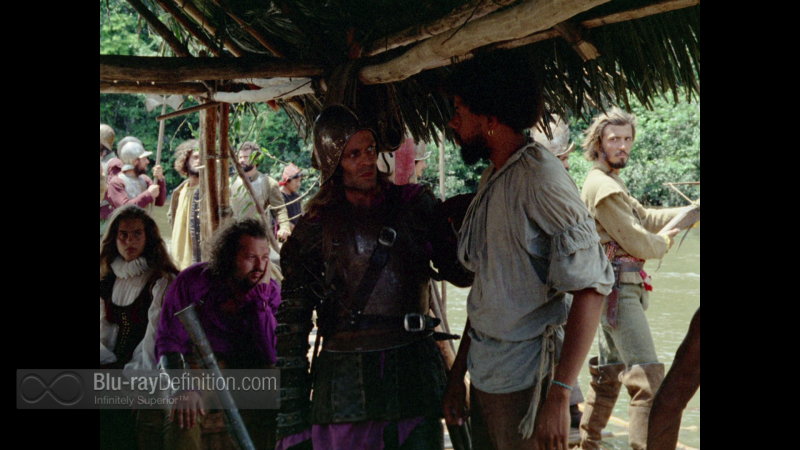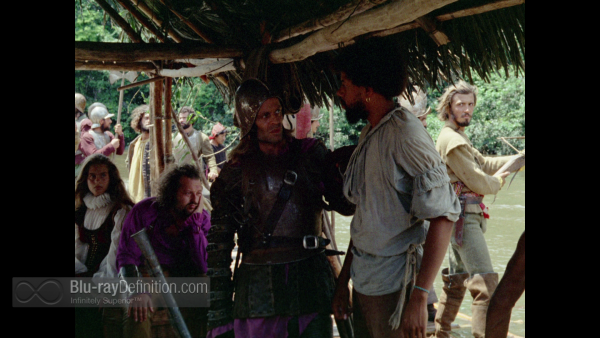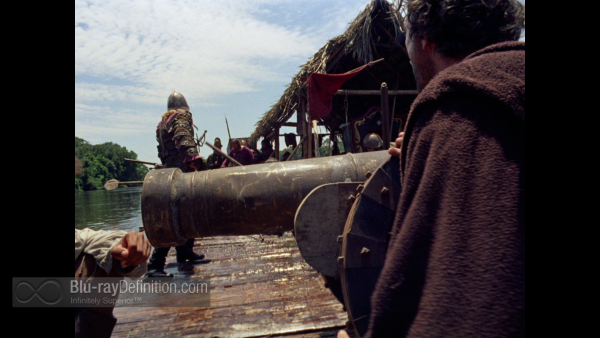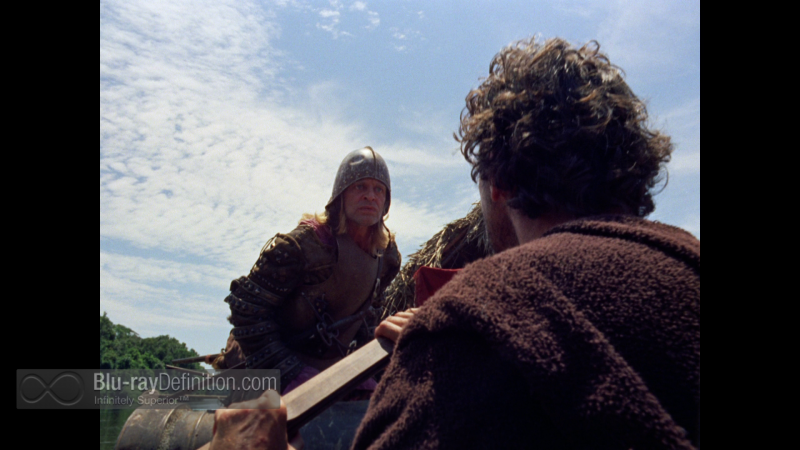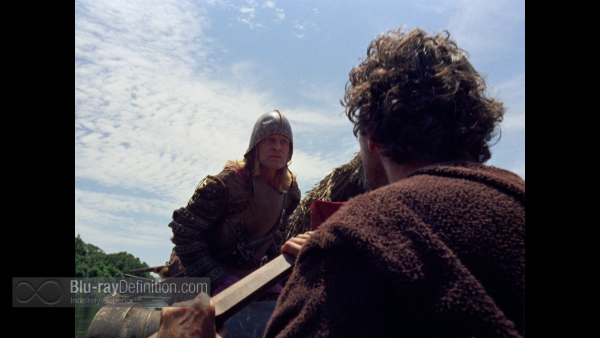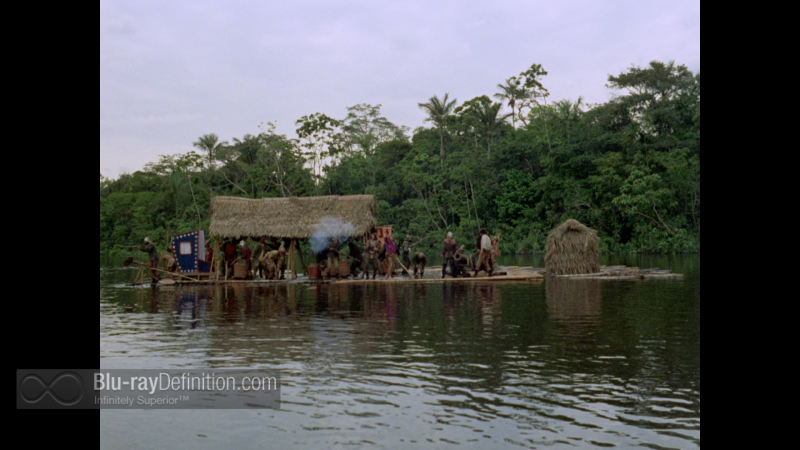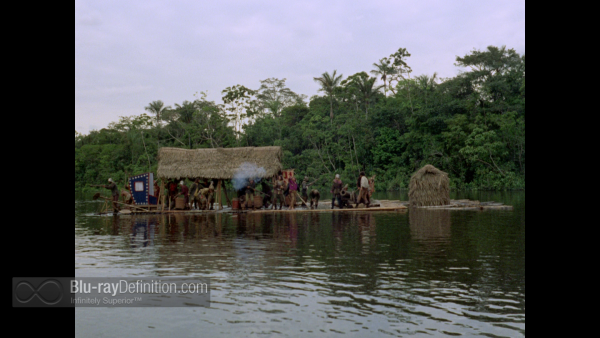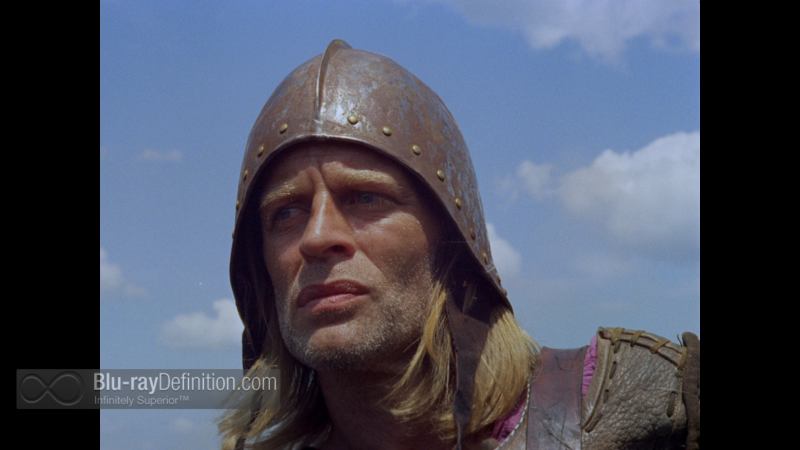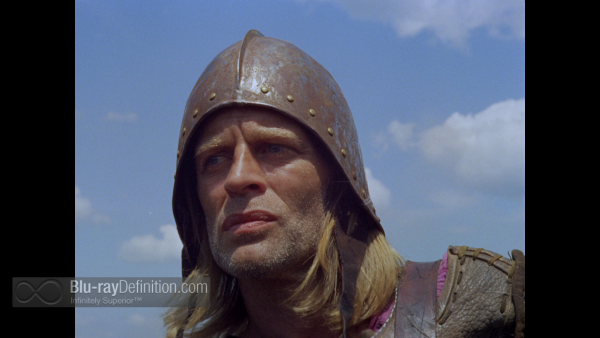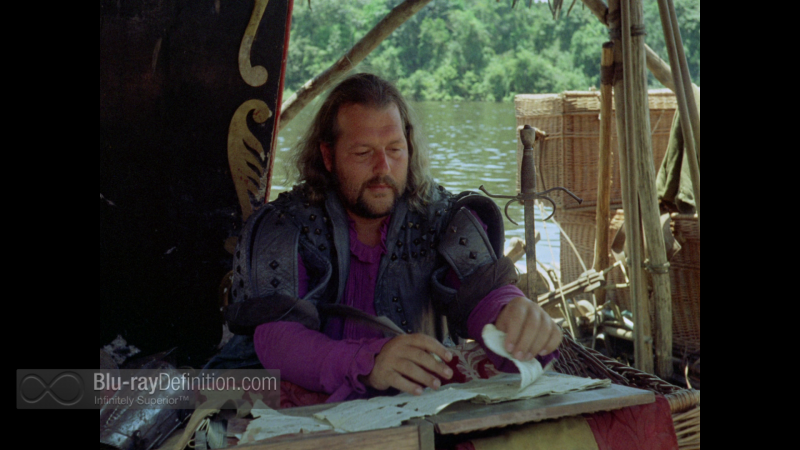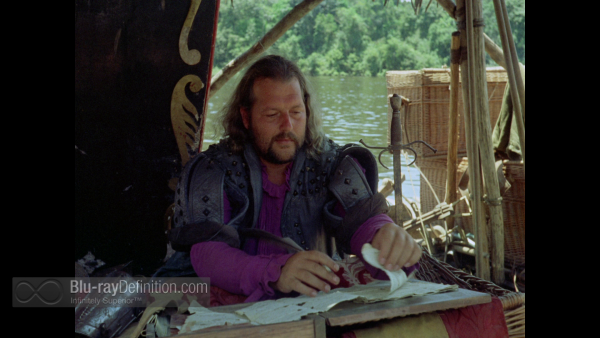 [amazon-product region="uk" tracking_id="bluraydefinit-21″]B00I5PO8JQ[/amazon-product]