– –

The Film
[Rating:2.5/5]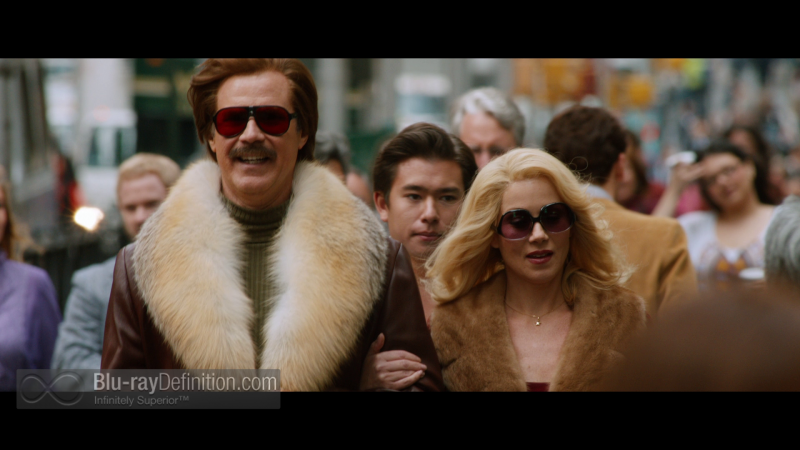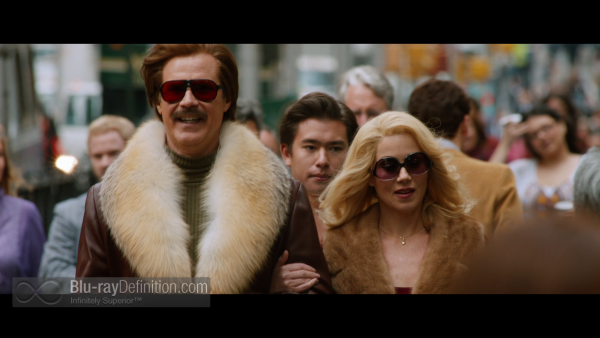 Of all the films that could have used a sequel – and there aren't that many – one of the last ones to come to mind is 2004's comedy Anchorman: The Legend of Ron Burgundy about a hard-drinking, politically incorrect newsman without much going on in the brains department. Nine years later, Ferrell has re-teamed with writer Adam McKay, reassembled the cast, and produced Anchorman 2; The Legend Continues. Judging by the results, like the film's main character, the legend may be firmly planted in Ferrell's own mind.
This time out, the "Legend" Ron Burgundy is transplanted to New York City with his now wife Veronica (Christina Applegate), an unlikely duo if ever there was one. The pair have been been living happily for six years, anchoring the weekend news for a local station and have a six-year-old son. And now they believe their big break is coming when veteran newsman Mack Tannen (Harrison Ford) is about to retire, but instead only Veronica gets the job and Ron gets fired. Of course, Ron's chauvinistic ego can't handle it and he throws a fit, forcing Veronica to choose between the job or him. He gets the boot and she gets the job, sending him into a tailspin of boozy gigs hosting at Sea World back home in San Diego, until he gets the chance to return to the news. An upstart 24-hour news channel is starting and they want him to anchor the graveyard shift. It's the '80s, and it's a whole new game. With his old news team assembled, Ron takes the challenge from a pretty boy news anchor, the darling of the new network, that he can beat his ratings, and takes the new format by storm, ushering in the era of infotainment. But the sacrifice he has to make is the relationship with his son and Veronica.
If you've seen Anchorman, then you've pretty much seen Anchorman 2. The second film only offers a slight twist on the theme. Let me come right out and say, also, that there's no point in watching the theatrical version if you're above the age of 13, because Ferrell and co.'s gags wear thin very quickly. At least the R-rated, 144 min. version makes it a little more raunchy, but don't expect Superbad or Knocked Up here. The jokes go on far too long, like when Ron and his team first meet their new boss at GNN, Linda Jackson (Meagan Good) and can't stop saying "Black". Yawn. And by the time we reach the ridiculous ending sequence with Kanye West, let's just say that Ferrell and McKay have completely lost all site of reality and humour.
Video Quality
[Rating:4/5]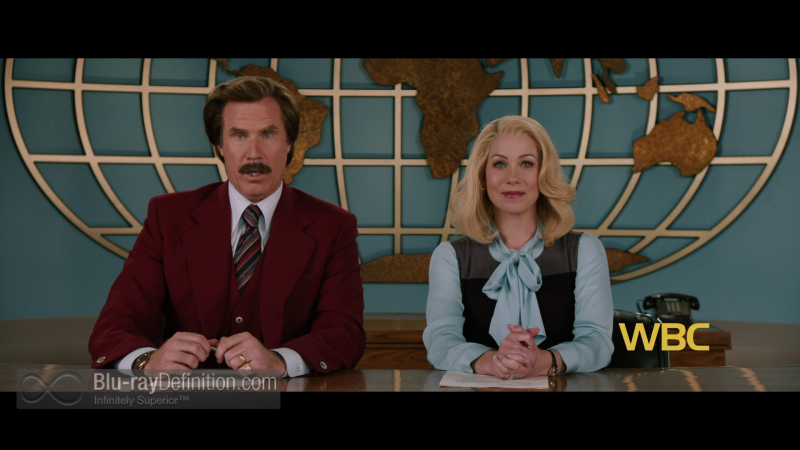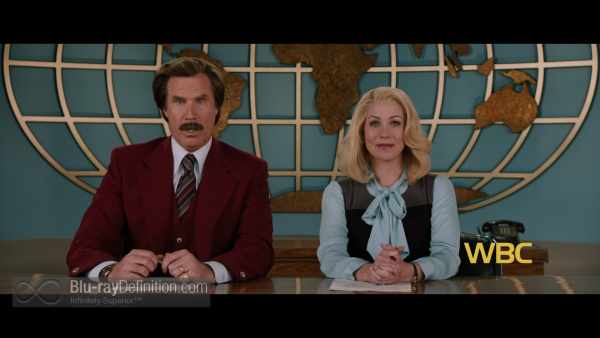 We get a filmic presentation of the original HD production of Anchorman 2 shot on the Arri Alexa presented on Blu-ray in an AVC encodement in 1080p. While it doesn't present the sort of eye candy that action films or thrillers usually do, it looks good given the genre restraints, especially when Ron Burgundy is at the Dolphin show and we see the glistening cerulean pools of water behind him and other scenes like that that take advantage of the generally bright lighting. The image is clean and crisp with great detail and an organic sort of layered video noise that doesn't intrude.
Audio Quality
[Rating:4/5]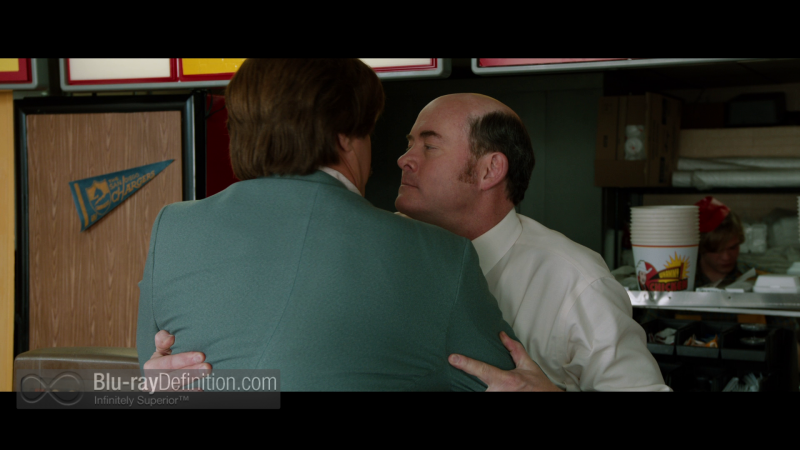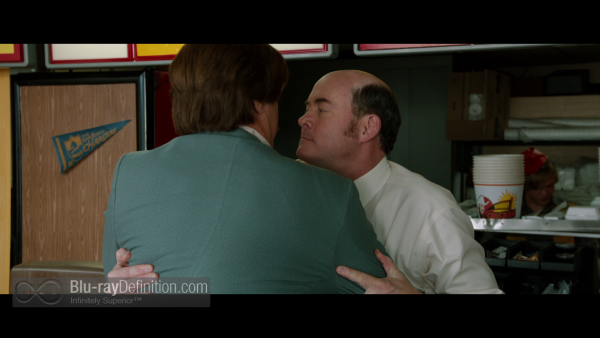 While this DTS-HD Master Audio 5.1 (48kHz/24-bit) soundtrack won't set your sound system on fire, it provides clean and full dialogue and a hefty bottom end for the period tunes that decorate the soundtrack. The surrounds provide mainly low-level ambience, but its well balanced.
Supplemental Materials
[Rating:4/5]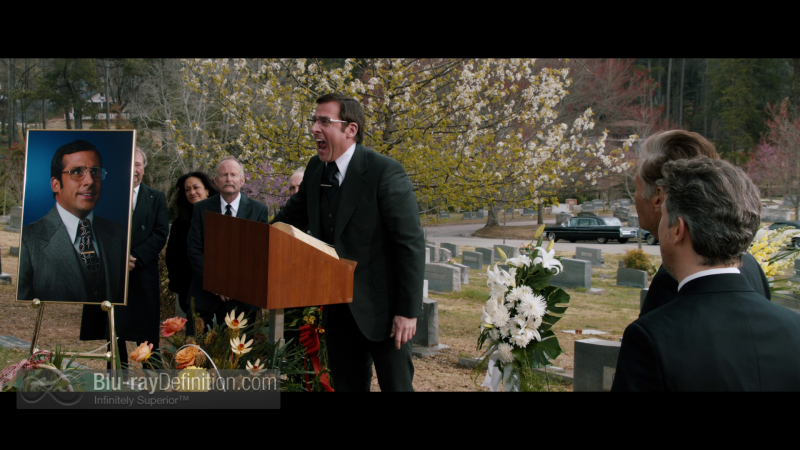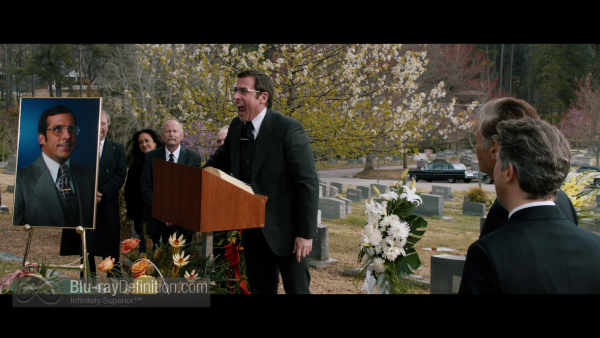 This set is nothing if not packed with extras, including numerous deleted and extended scenes, behind-the-scenes looks, and a commentary.
The supplements:
DVD
Digital HD UltraViolet
Disc 1 Blu-ray:
Theatrical & Unrated Extended Version
Commentary (Extended Version Only) – Adam McKay, Judd Apatow, Will Ferrell, Steve Carell, Paul Rudd and David Koechner
Behind-the-Scenes: Newsroom (1.78:1; 1080p/24; 00:18:50)
Gag Reel (2.35:1; 1080p/24; 00:14:50)
Line-o-Rama (2.35:1; 1080p/24; 00:08:14)
Welcome to the Dolphin Show (2.35:1; 1080p/24; 00:02:03)
Catfight (2.35:1; 1080p/24; 00:01:49)
News-o-Rama (2.35:1; 1080p/24; 00:02:28)
Kench-o-Rama (2.35:1; 1080p/24; 00:01:40)
Table Read (1.78:1; 1080p/24; 00:21:52):

Horse Piss
Bats
RV
Lace-Man
The Bet
Brick Has a Date
Crack
Family Dinner
Lighthouse
Disc 2 Blu-ray:
Super-Sized Version
Behind-The Scenes (1.78:1; 1080i/60; 00:46:16):

Anchorman 2: The Musical
RV
Baxter & Doby
News Fight

Deleted Scenes (2.35:1; 1080i/60; 00:10:14):

Ron Leaves
Linda Leaves
Courtroom
Posse: Fanny
Posse: Funny
A Side of Lime
Disconnecting with Walter
Connecting with Walter

Extended/Alternate Scenes (2.35:1; 108i/60; 01:31:01):

Horse Piss
Dolphin Show
Champ Chicken
Fantana Cat
Garth Wants In
Meet Jack Lime
Launch
Porn Fired
Apartment
More Graphics
Brick Butter
Brick Has a Date
Crack Report
Post Arrest Linda
Laundromat Date
Synergy
Cab to Dinner
Cab From Dinner
Boner Time
The World of the Blind
Dishwasher Fire
Stonewall: Soul
Stonewall: Heaven
Wedding Vows

Previsualizations (2.35:1; 1080i/60; 00:08:47):

RV
Shark Attack
News Fight

Auditions (SD; 00:06:34):
Alternate Universe: From the Vault 2003:

– Dylan Baker "Ed Harken"
– Amy Poehler "Veronica"

Benefit for 826LA: "Spoiler Alert" (1.78:1; 1080i/60; 00:03:39)
Trailers (1080p/24; 00:10:08):

Teaser Trailer 1
Teaser Trailer 2
Teaser Trailer 3
Domestic Trailer 1
Domestic Trailer 2
International Trailer
The Definitive Word
Overall:
[Rating:3.5/5]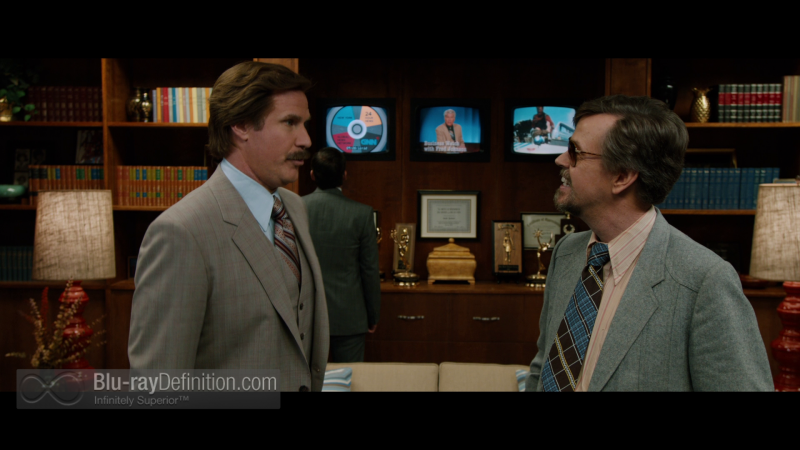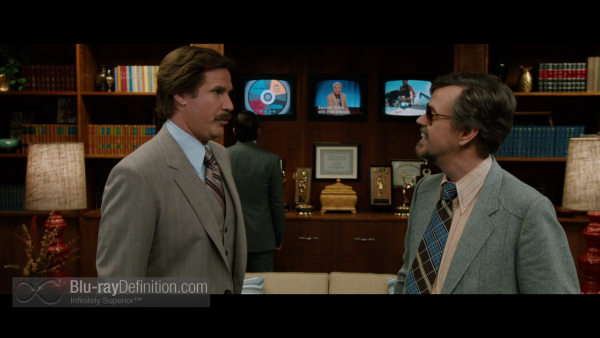 Anchorman 2 is a dud despite what seems like legitimately strong efforts from cast members like Kristen Wiig, Christina Applegate and a surreal Steve Carrell.
Additional Screen Captures
[amazon-product]B00IKP601K[/amazon-product]
[amazon-product]B0083XXWRE[/amazon-product]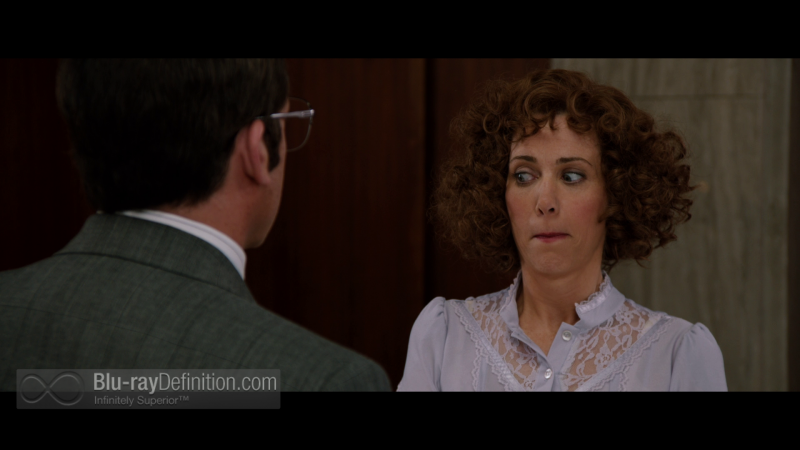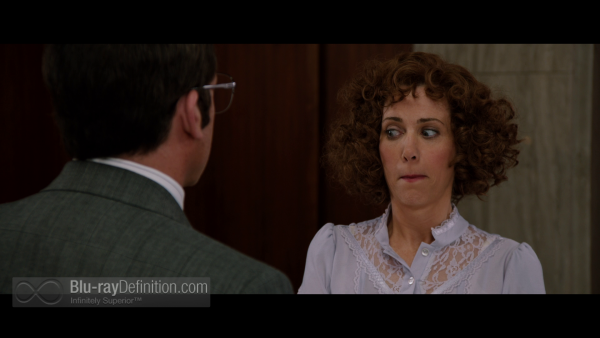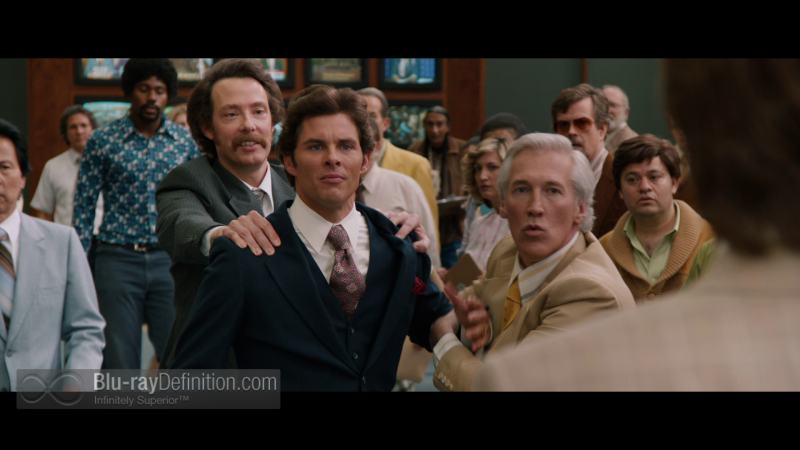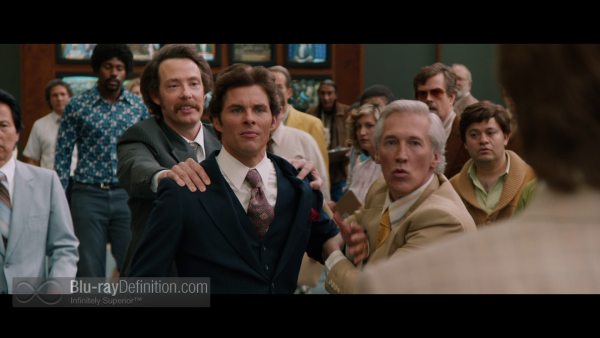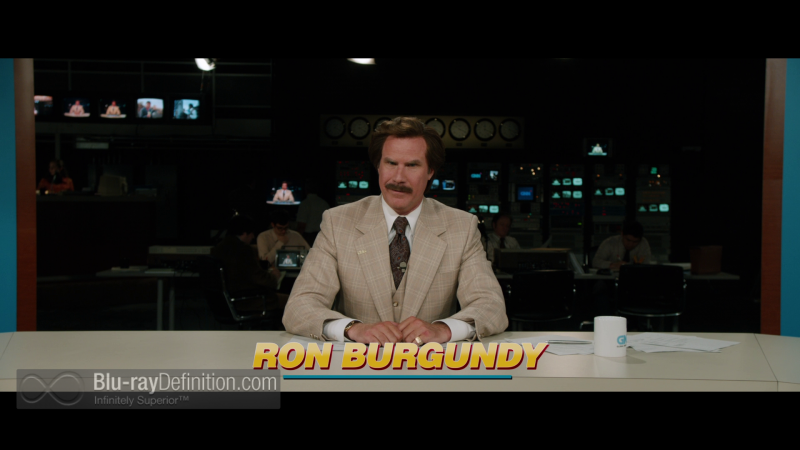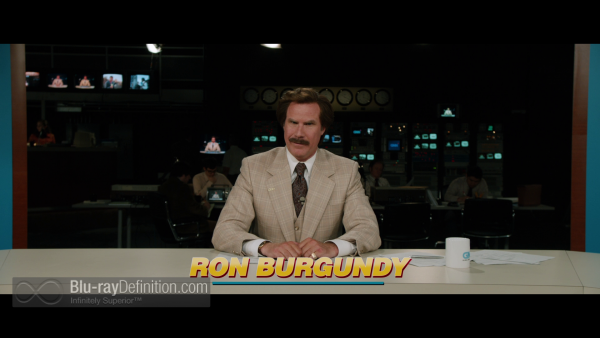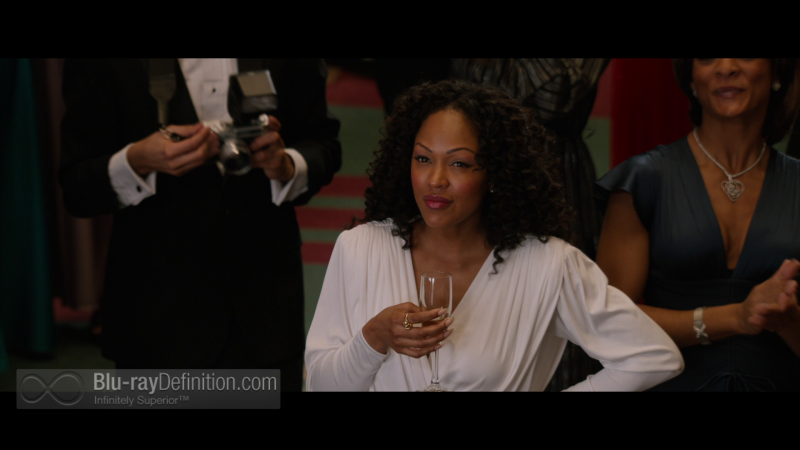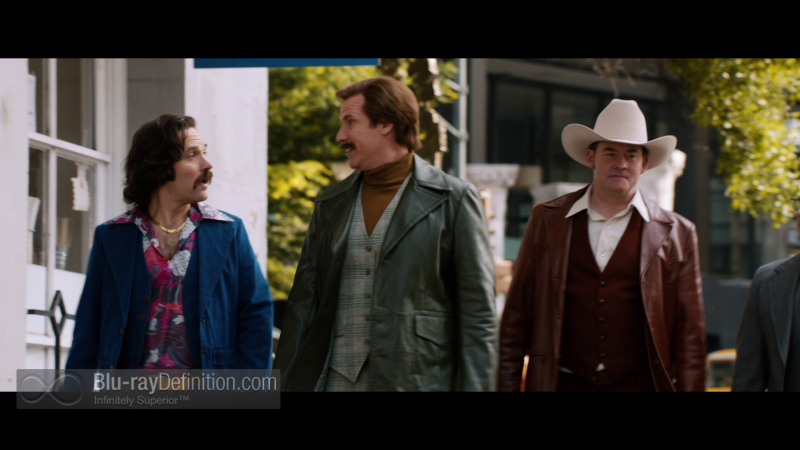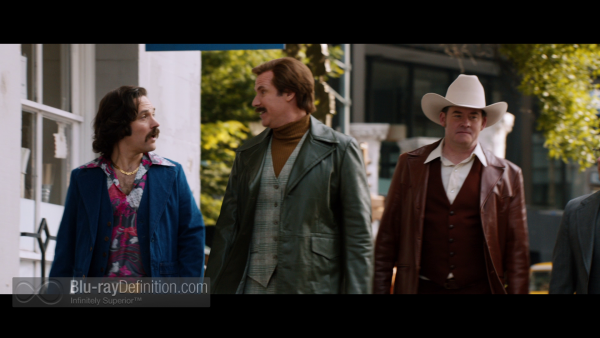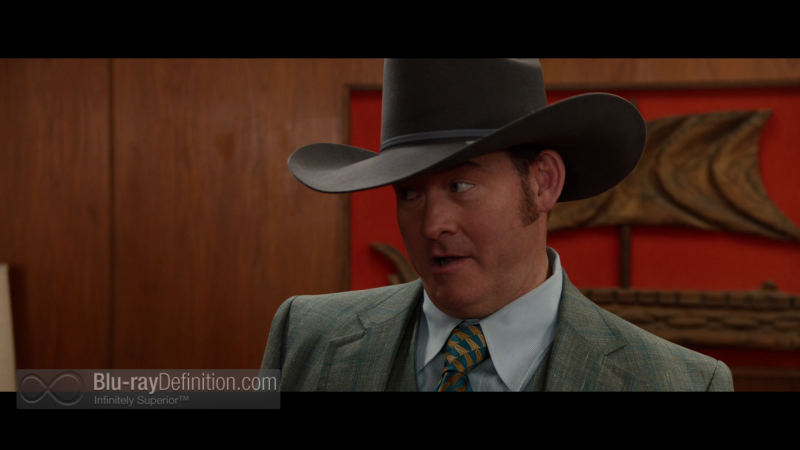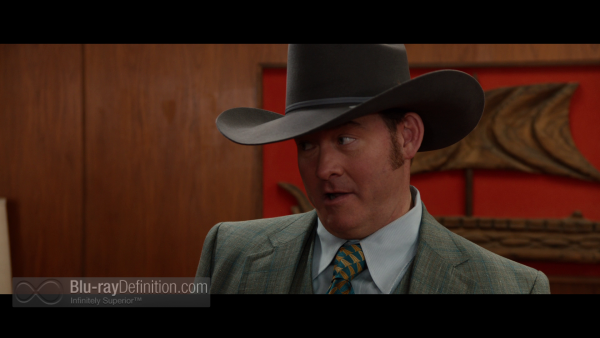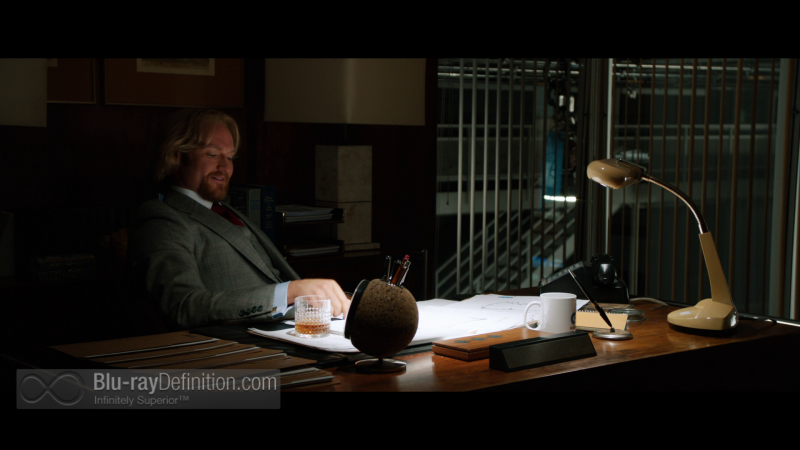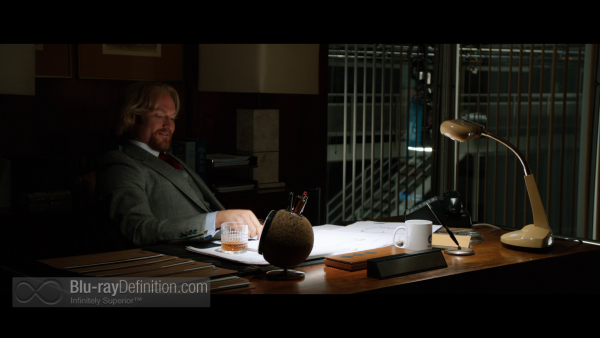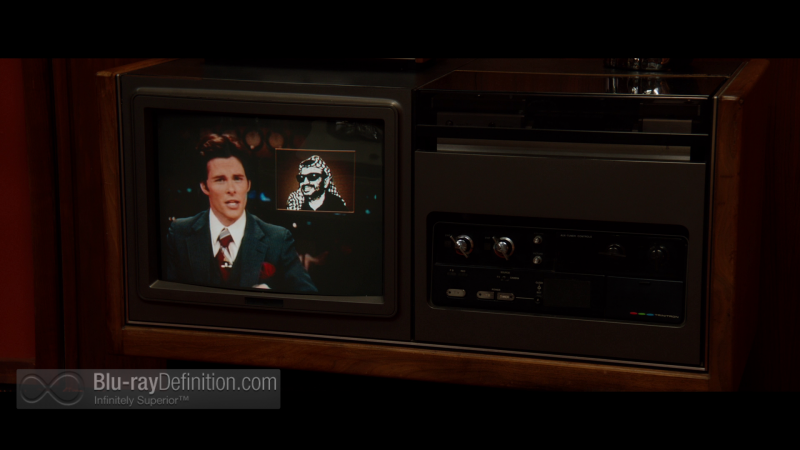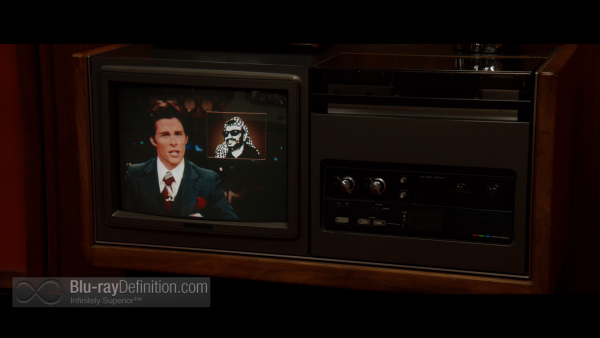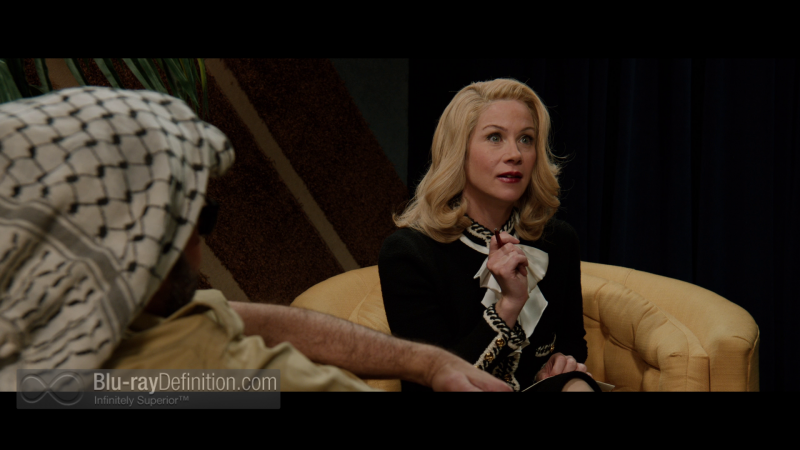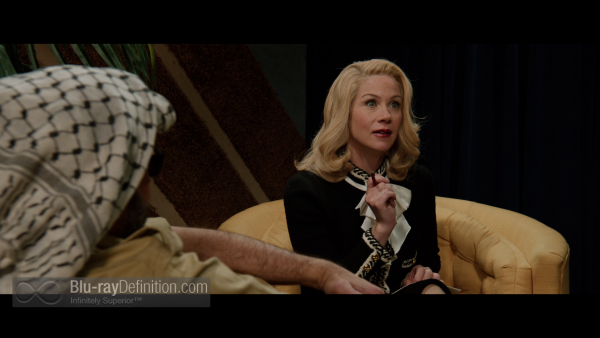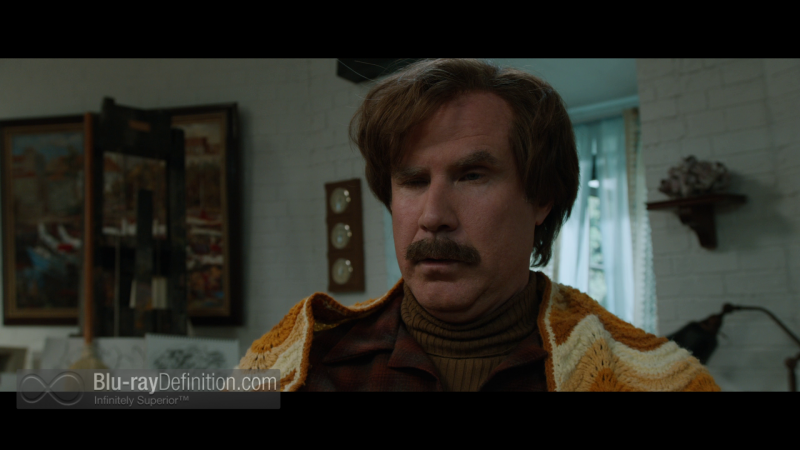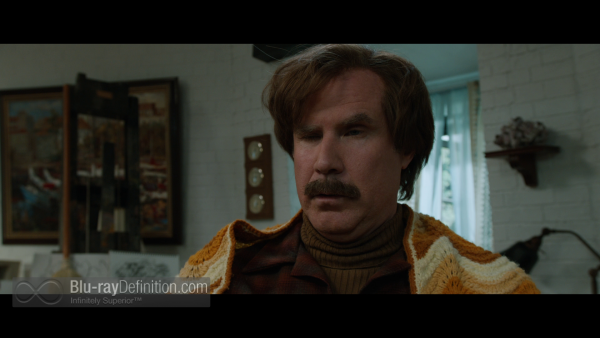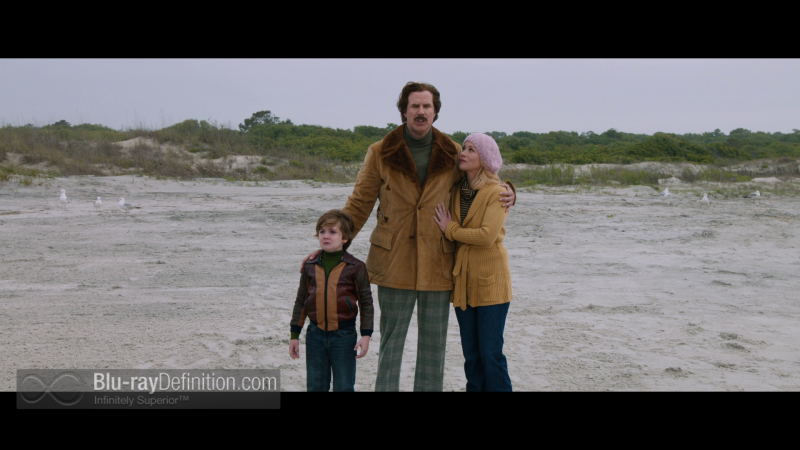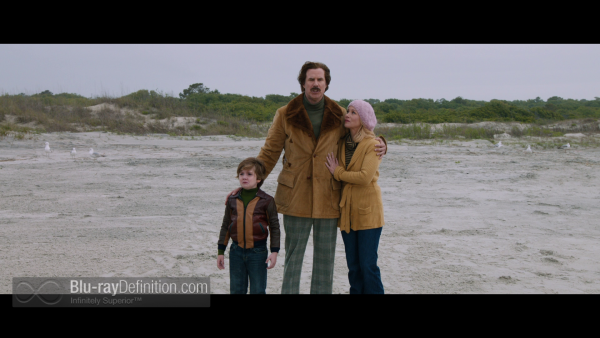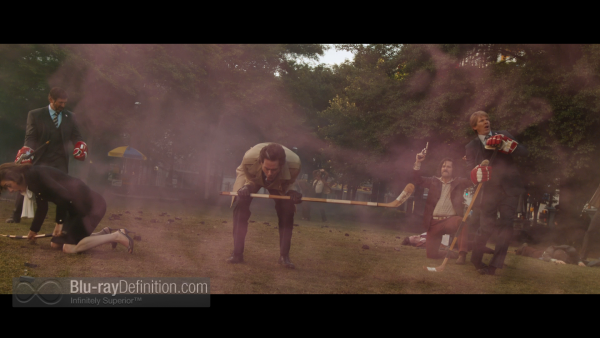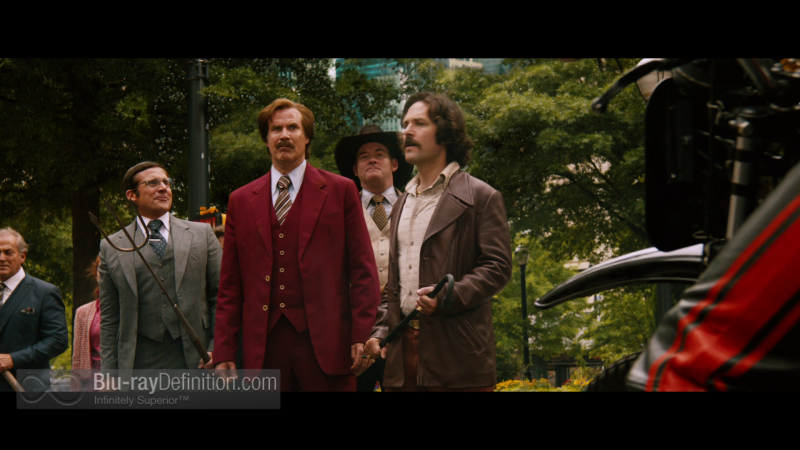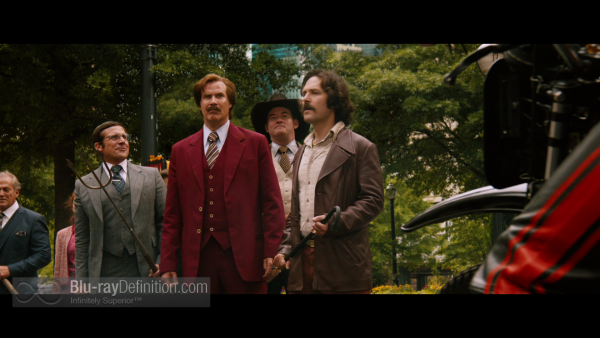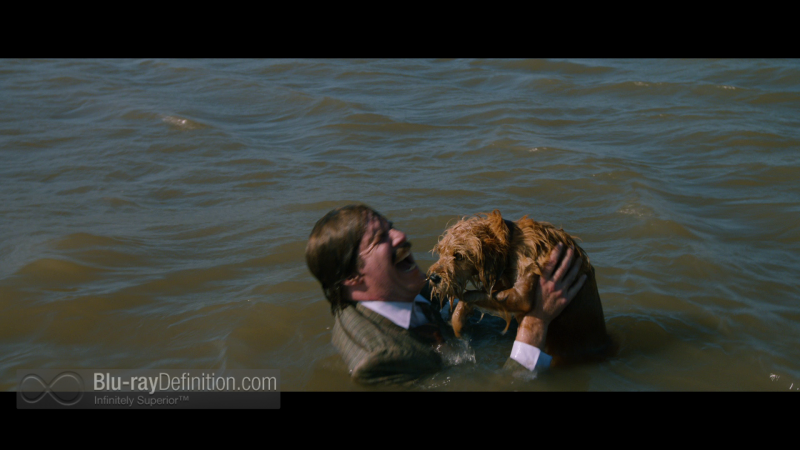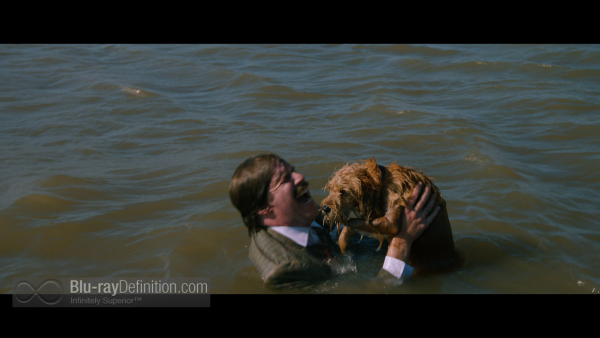 [amazon-product]B00IKP601K[/amazon-product]
[amazon-product]B0083XXWRE[/amazon-product]