– (mobile OS scroll to bottom)

The Series
[Rating:4/5]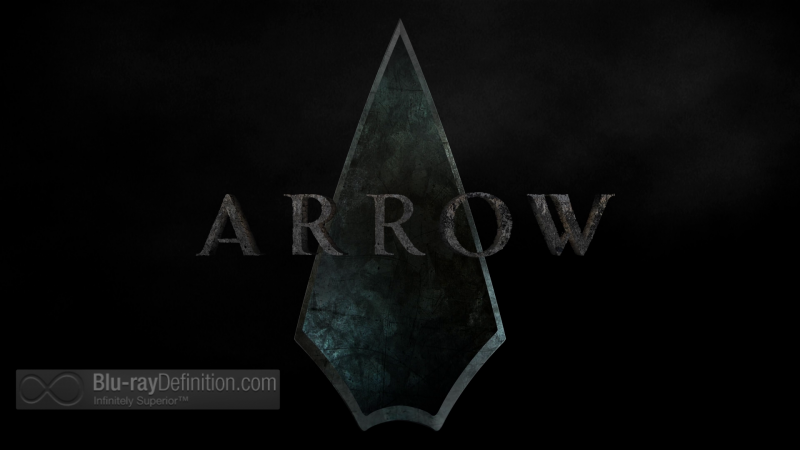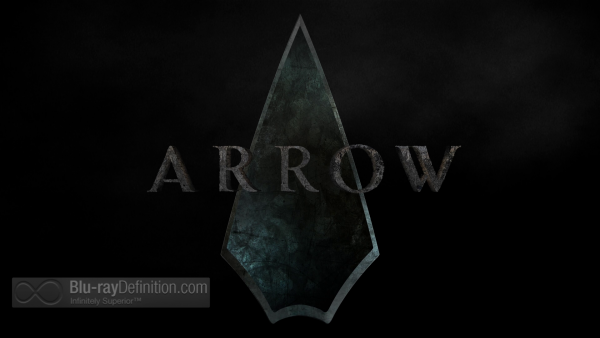 With Smallville off the air, The CW has filled the void with another DC Comics origin series in Arrow, based on the long-running comic book series Green Arrow. Though the character actually appeared in Smallville, here he is a much more complex, much less cartoonish version — a seriously frightening vigilante along the lines of The Dark Knight.
Stephen Amell plays billionaire playboy Oliver Queen who is lost at sea  with his father. He learns of his father's corrupt business practices and a list of people who plan to bring down Starling City.  Oliver's father dies, but he survives, stranded on an island along with someone else, where he learns to become a fearsome warrior. He eventually escapes the island, and returns to Starling City, five years later, determined to bring down the corrupt people ruining the city. Donning a green hood and using the bow and arrow he mastered on the island, he takes on the criminals, both low-level and top echelon, earning the ire of Detective Lance (Paul Blackthorne), who also happens to be father of his former fiancé Laurel (Katie Cassidy). Detective Lance is determined to find out who "the hood" is, and bring him down. Meanwhile, Oliver is still nursing feelings for Laurel, but he can't let her know, nor can he tell her about his secret identity. And as his plans evolve, so does his circle of helpers, and the complexity of the trouble he enounters – like a plan to blow up an entire portion of Starling City, people and all.
What makes Arrow one of the more compelling superhero stories is the fact that Oliver Queen is, in fact, not superhuman, like Superman. He has no superpowers. He is a hardened, self-made vigilante just like Batman. It's more down to earth and relatable. He's driven by vengeance, anger, and sorrow like real people. This series portrays all of that quite well, while throwing out several nods to the original comics, like his sister Thea (Willa Holland) being nicknamed "speedy" and having a drug habit, for instance. "Speedy" was Green Arrow's sidekick in comics who turned out to have a drug habit.
While this series is by no means perfect – it takes several episodes to really heat up and nearly lost me due to its repetition over the course of these episodes – once you succumb to its charms, it's clearly full of potential. The numerous flashbacks to Oliver Queen on the island setup the backstory of how he became the man he is today, the Green Arrow, rather thoroughly, while the production values are top notch. Visually, the series can be breathtaking for a network show, and the martial arts choreography and archery is riveting. Finally, the series picks up when more characters are added to Oliver's world and let in on his secret. Every superhero needs a few people around him. By the time we reach that point, things really get going, with numerous villains and anti-heroes like The Huntress, and Merlyn. The shocker of a finale sets up what ought to be an even better second season right out of the gate.
Video Quality
[Rating:4.5/5]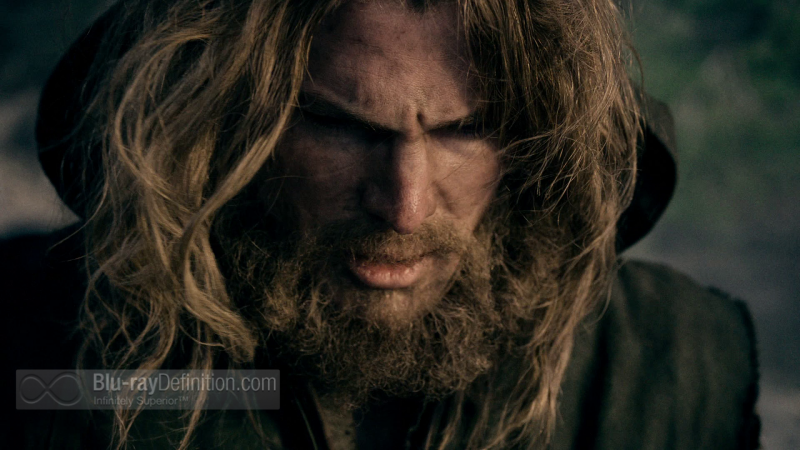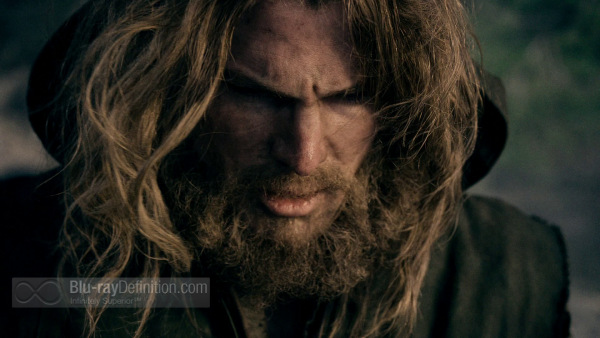 Arrow was shot in high definition on the Arri Alexa in the ProRes 4:4:4 (1080/24p) format and comes to Blu-ray in an AVC/MPEG-4 1080p encodement from Warner. With a palette that  highlights the green primaries in its lighting at times and stays in the shadows most of the time since our hero is a man of the night, Arrow looks rather good, avoiding issues with crush and offering nicely saturated colors. There is some softness at times, and other times, especially during the flashbacks to the island, a very gritty appearance, which is done on purpose. All of this looks as expected and well above the quality of the digital cable and FIOS broadcasts I originally viewed this series in. The posterization, combing artifacts, and compression noise are all absent.
Audio Quality
[Rating:4/5]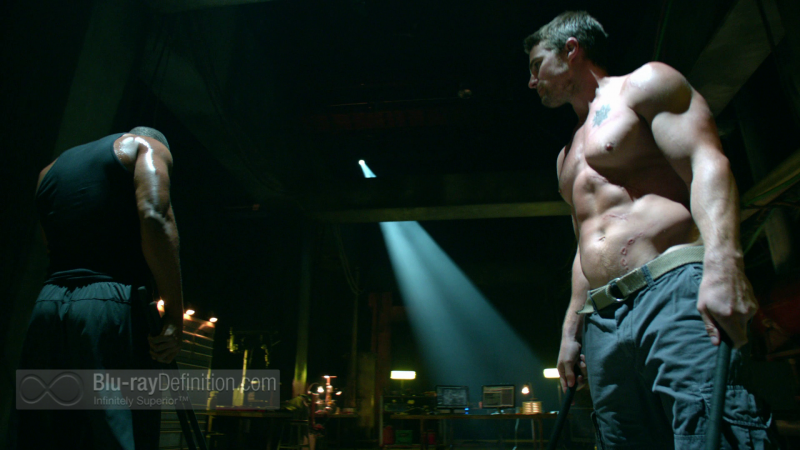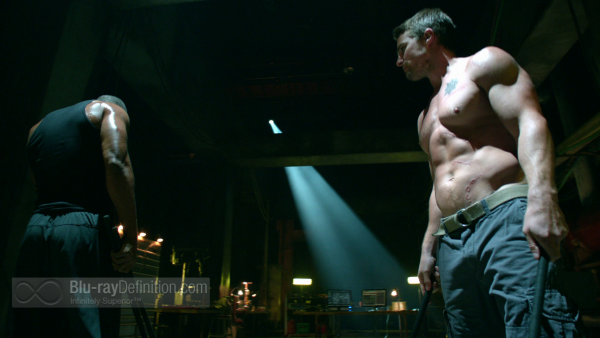 The English DTS-HD Master Audio 5.1 (48kHz/16-bit) soundtrack at times sounds a little lacking in dynamic range and as if it could be just a tad scaled back in the high end, especially when there are gunshots, but for the purposes of a made-for-television sound mix, is a good one. The electronic score is nicely spread across the front and sounds often ring out throughout the room, sometimes right on top or from behind you. It isn't gimmicky, just well-placed. For example, a gun may be pointed directly at you on screen, and you'll hear the direct shot from in front and the resonation come from right behind you, which makes sense. Lows are average, but get the job done.
Supplemental Materials
[Rating:3/5]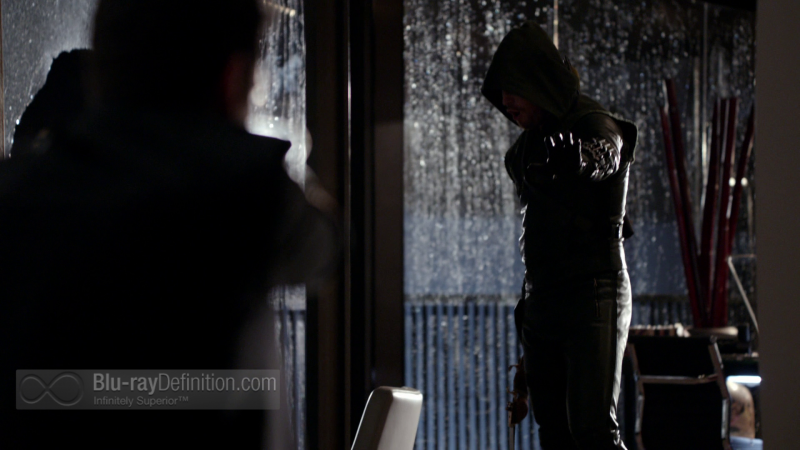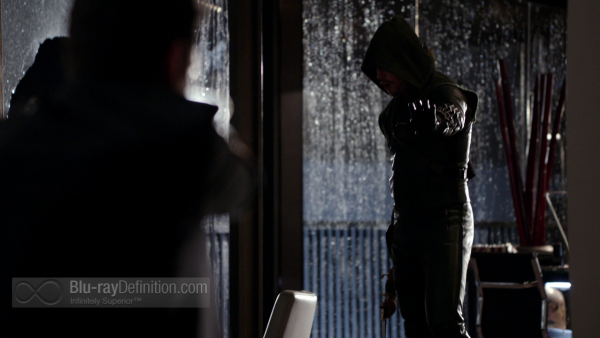 Much of the supplements here are deleted scenes that are wholly unnecessary. Disc 4 is where the bulk of the extras are, but they are mostly your average promotional-type featurettes.
The supplements:
Disc 1:
Deleted Scenes (1.78:1; 1080p/24)
Disc 2:
Deleted Scenes (1.78:1; 1080p/24)
Disc 3:
Deleted Scenes (1.78:1; 1080p/24)
Disc 4:
Deleted Scenes (1.78:1; 1080p/24)
Arrow Comes Alive! (1.78:1; 1080p/24; 00:29:35) – Starling City has a new hero in the hooded vigilante. This is the story of how thee writers and producers went from comic book origin story to the saga on the small screen.
Arrow: Fight School/Stunt School (1.78:1; 1080p/24; 00:18:53) – From expertly choreographed fights, to stunts that give feature films a run for their money, Arrow takes aim to present the best that television can offer. Experience the extraordinary effort that goes into each stunt sequence.
Gag Reel (1.78:1; 1080p/24; 00:02:28)
Arrow: Cast and Creative Team at the 2013 PaleyFest (1.78:1; 1080i/60; 00:27:26)
The Definitive Word
Overall:
[Rating:4/5]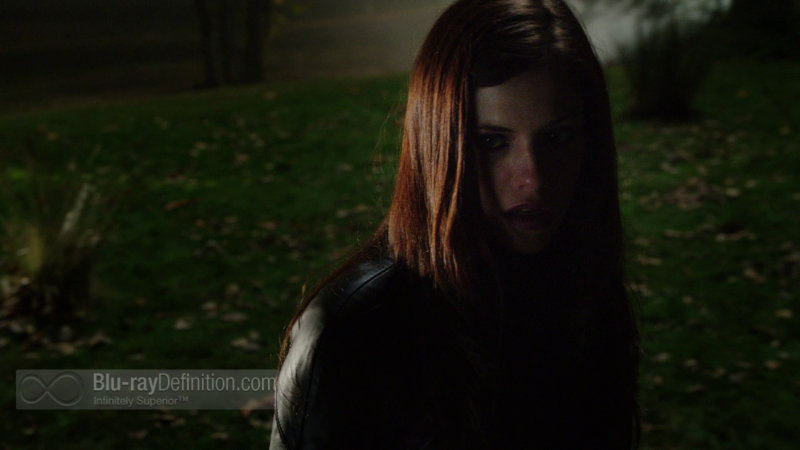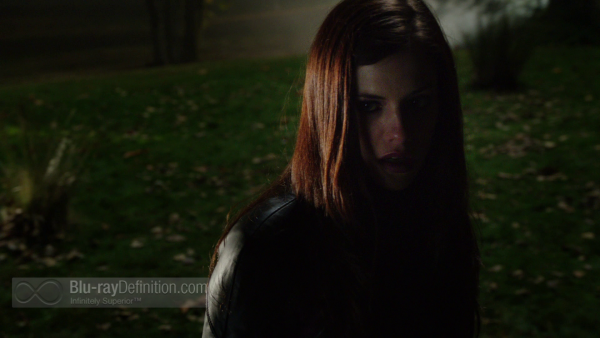 Arrow is off to a good start in this first season. It's good to see The CW take a slightly darker tone with this new superhero franchise and offer up something with such high production values as well. Let's hope they can maintain this level of quality for a while. In the meantime, if you haven't seen this season or you need to catch up, this Blu-ray set is a great way to do so.
Additional Screen Captures
[amazon-product]B00BGI08GG[/amazon-product]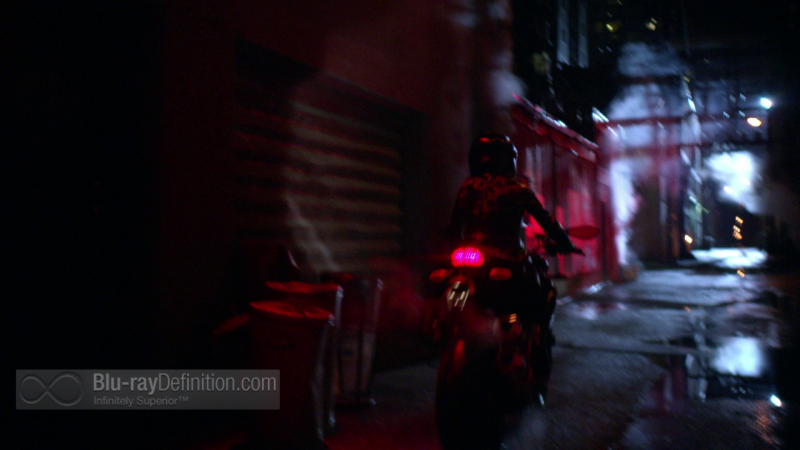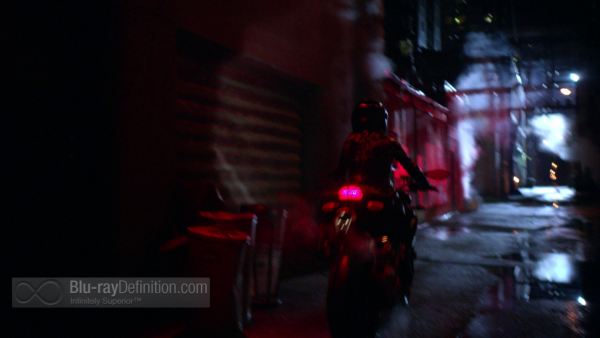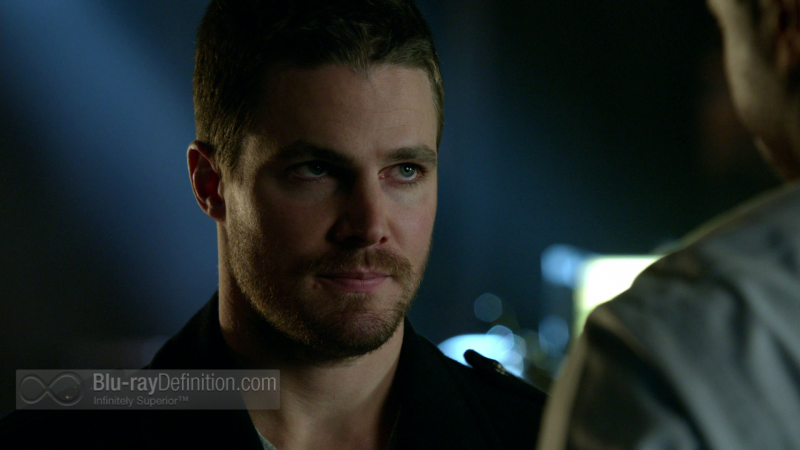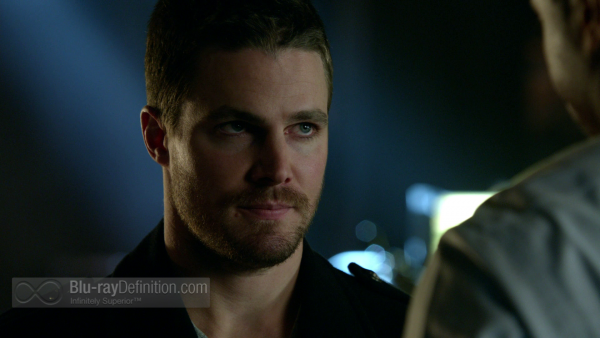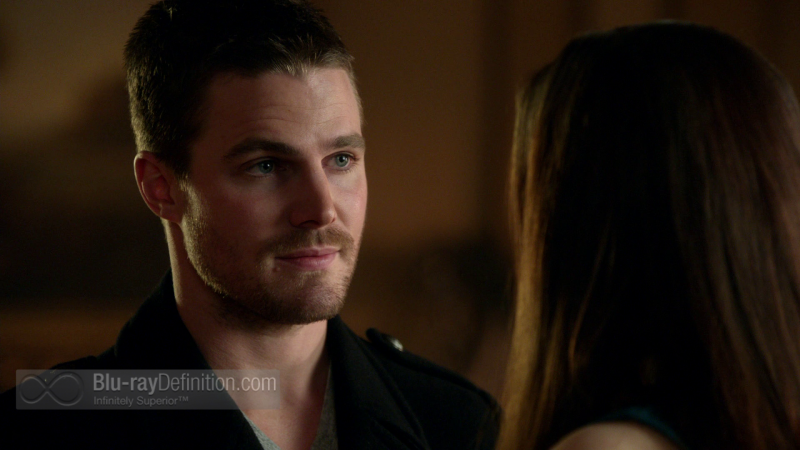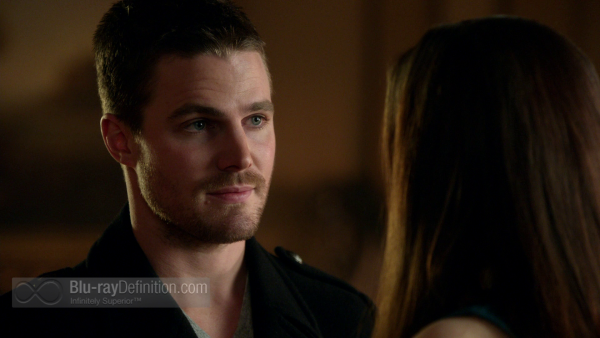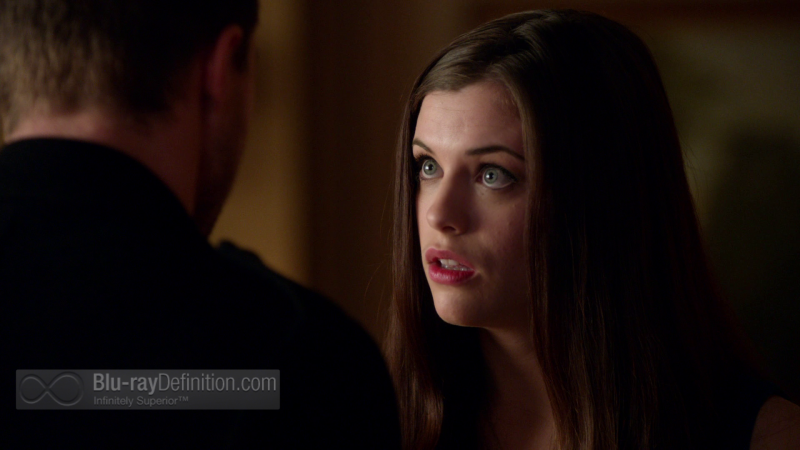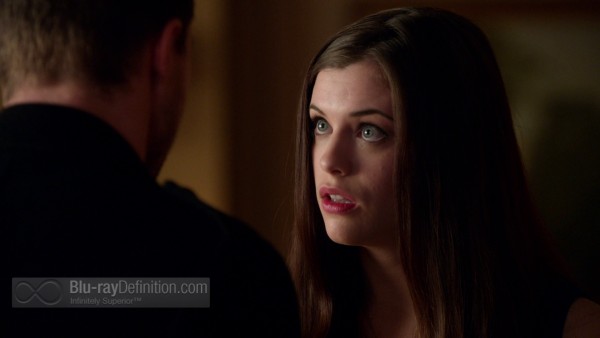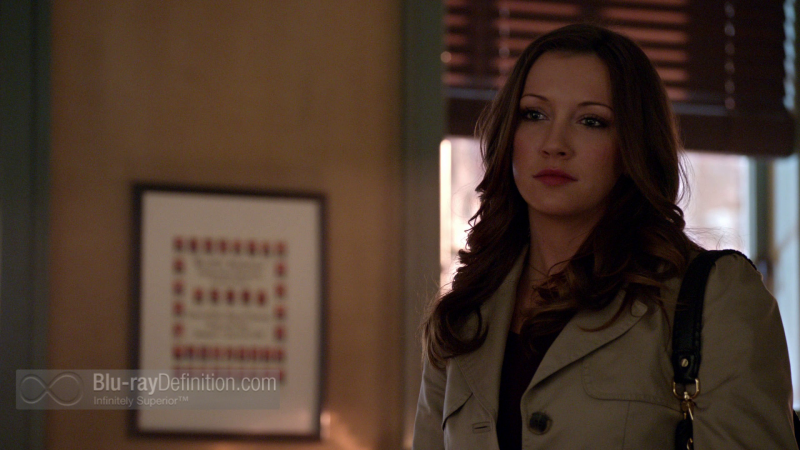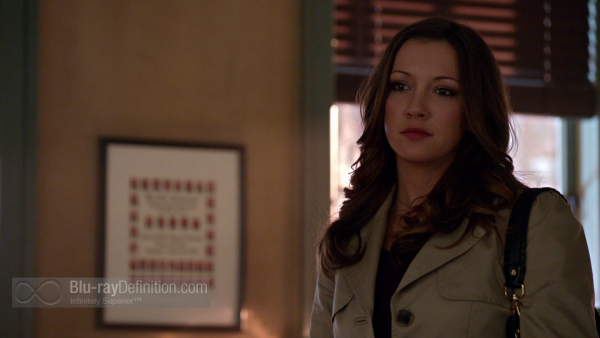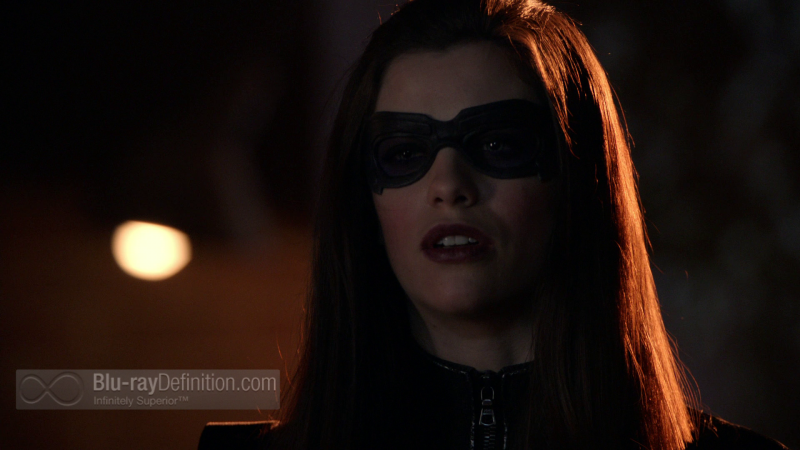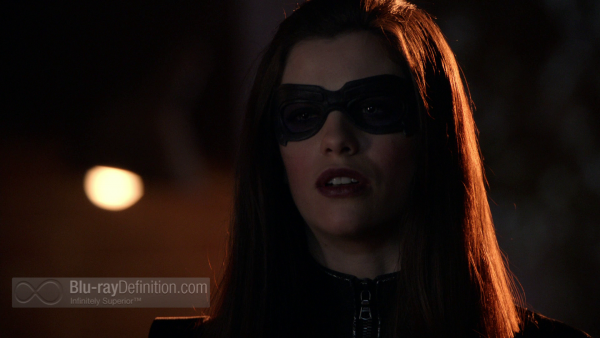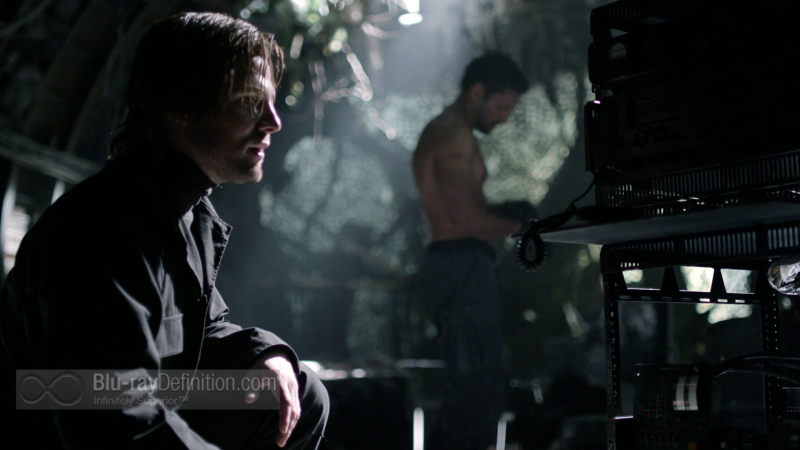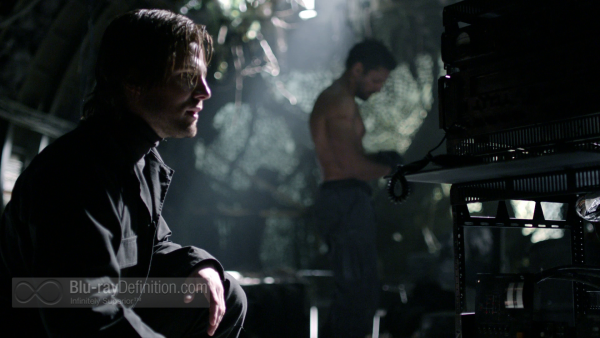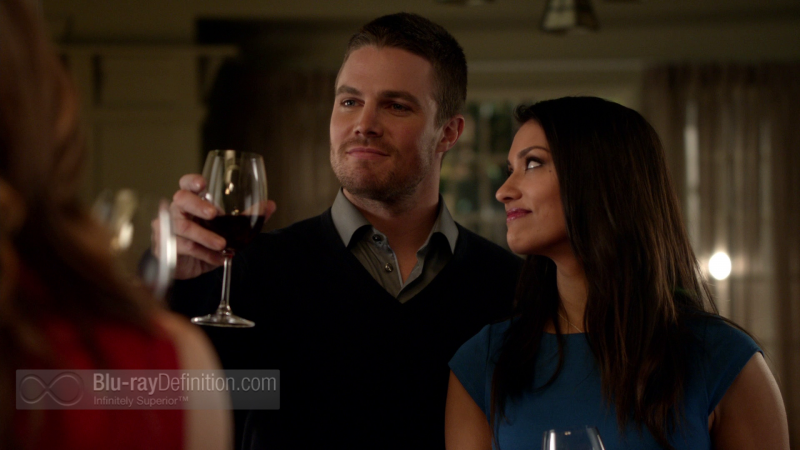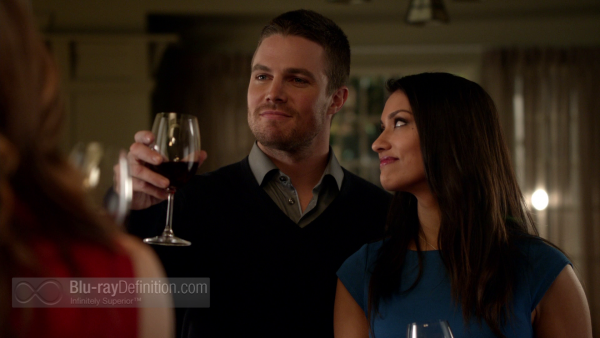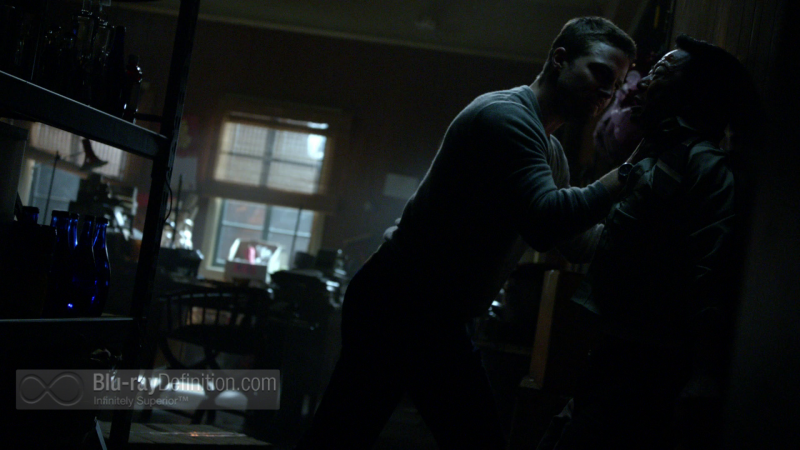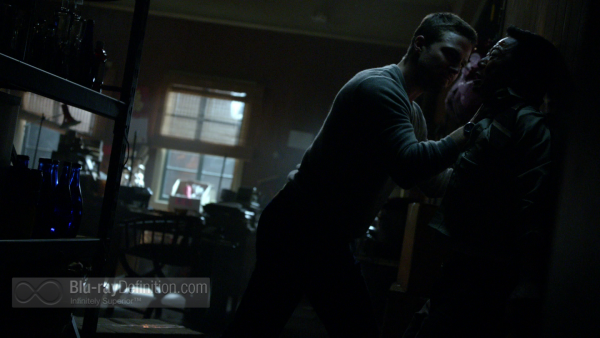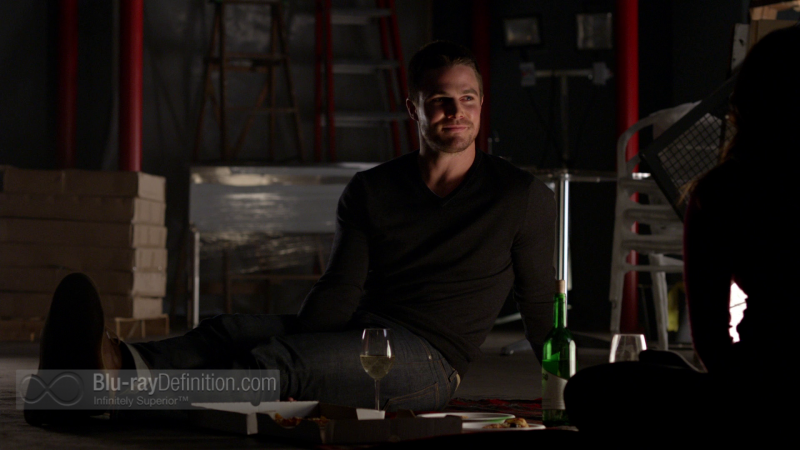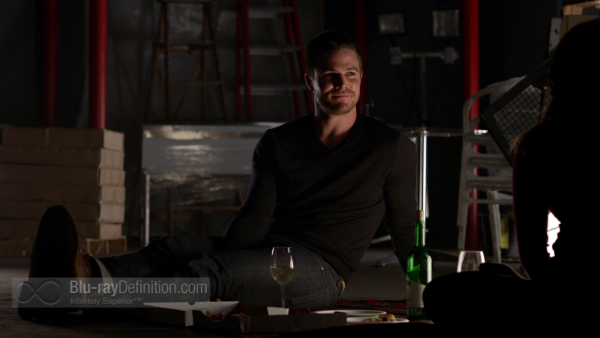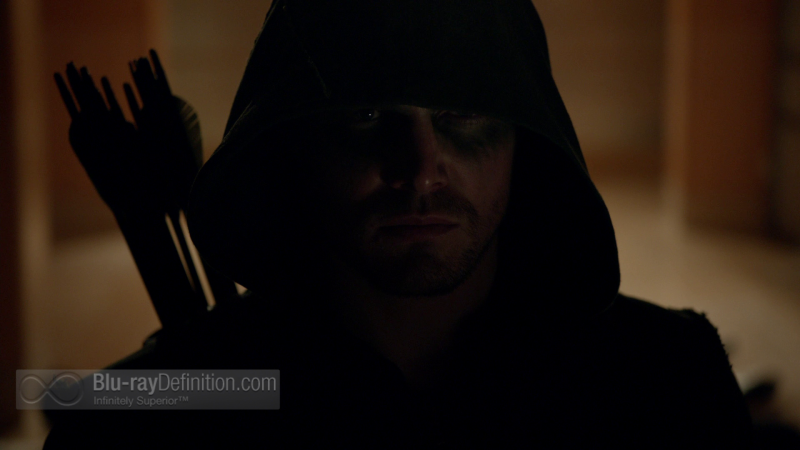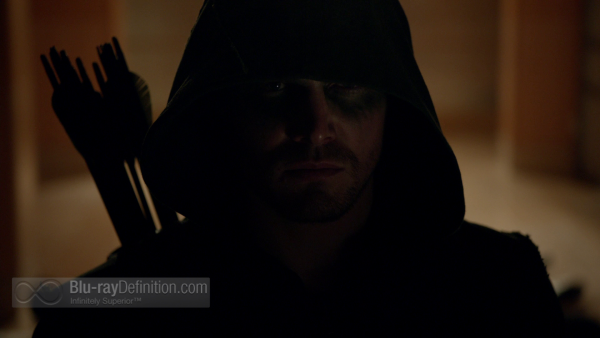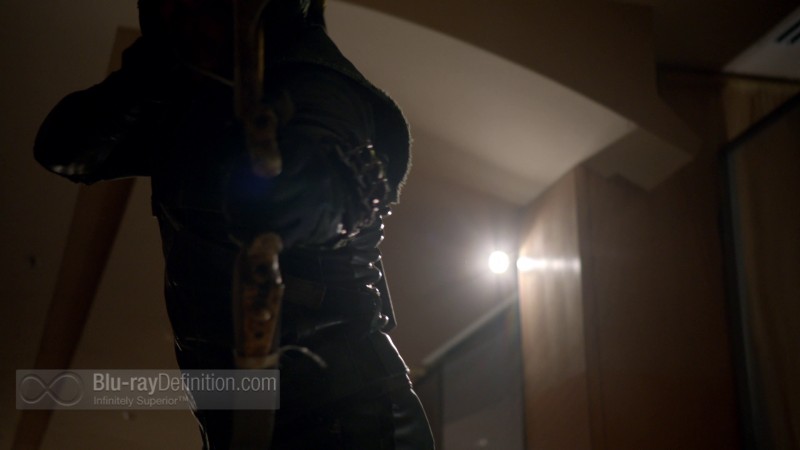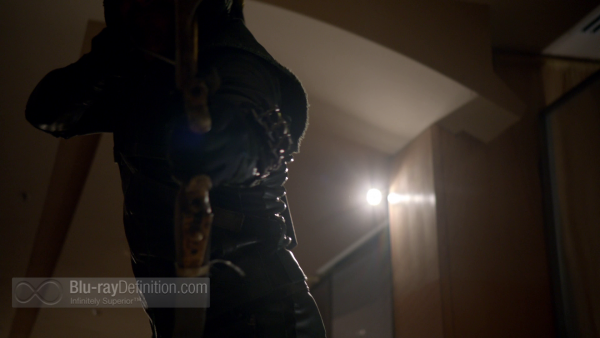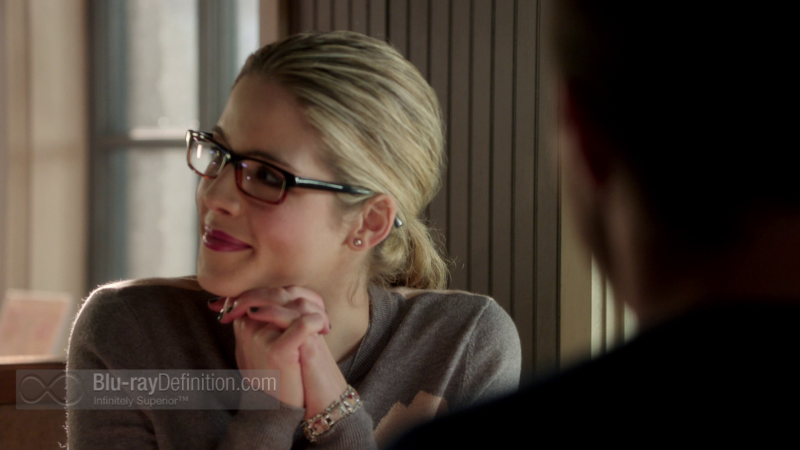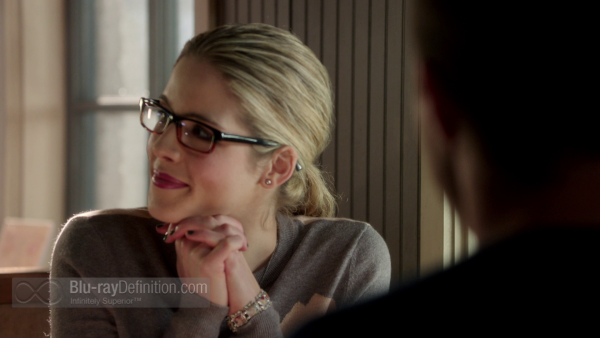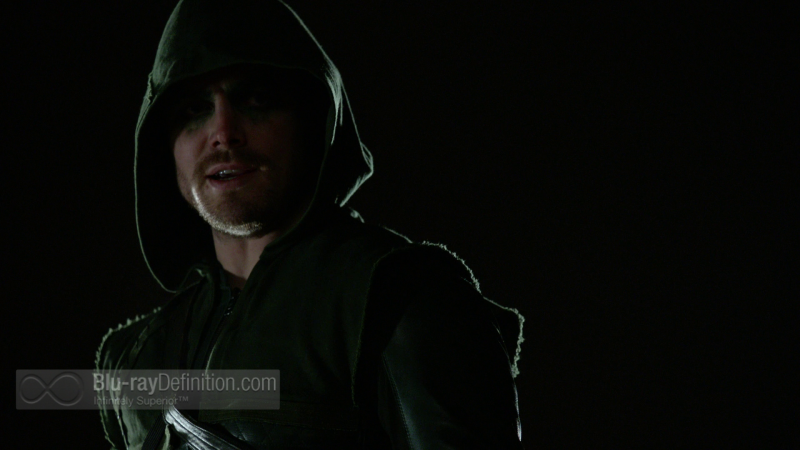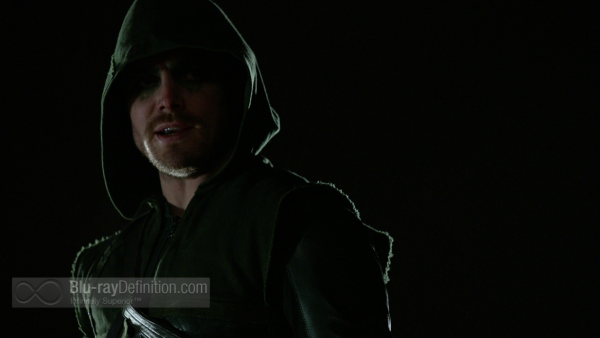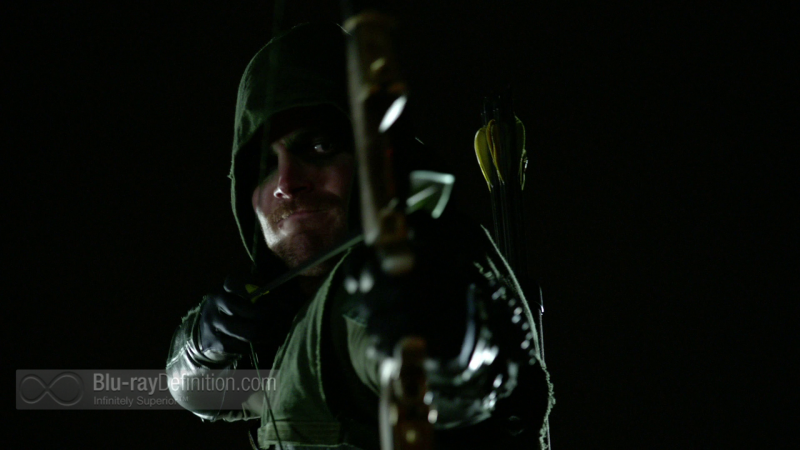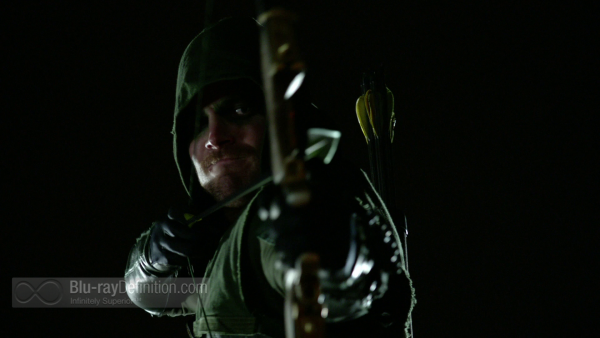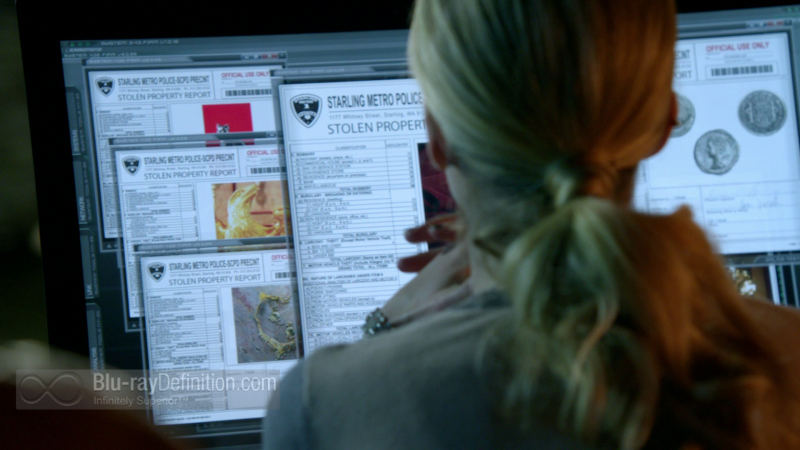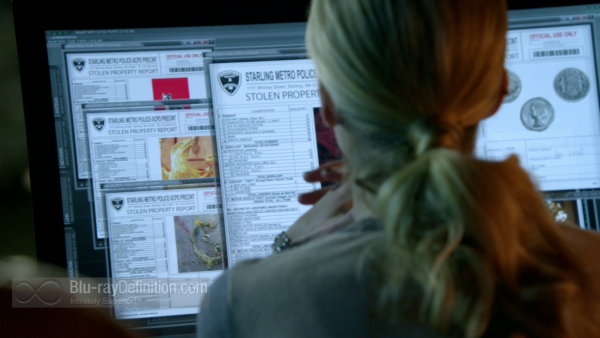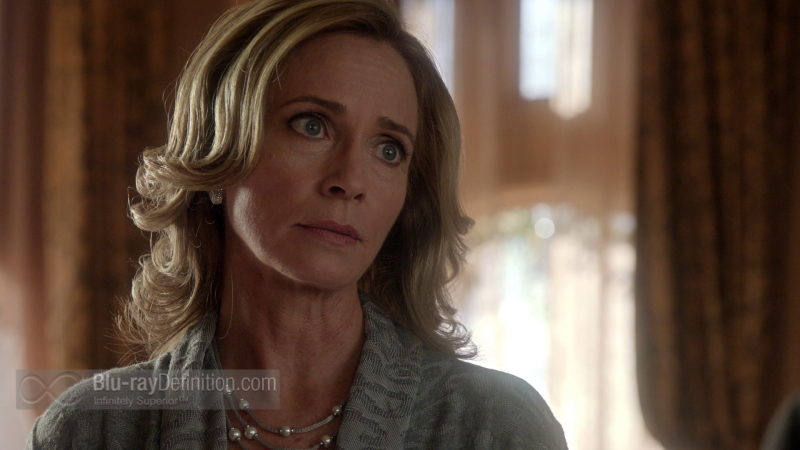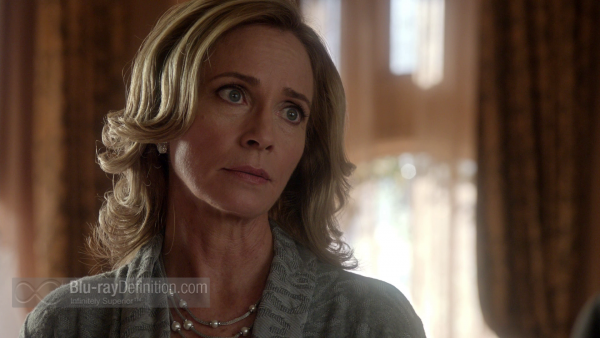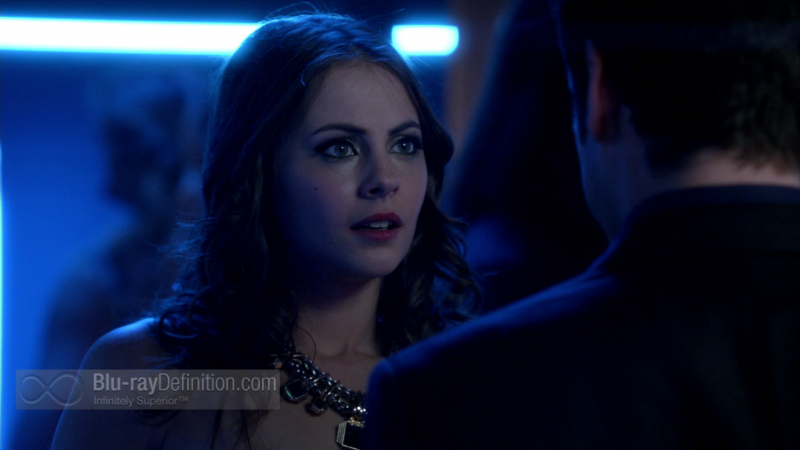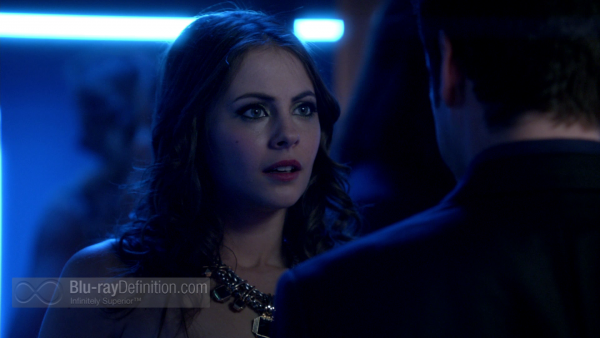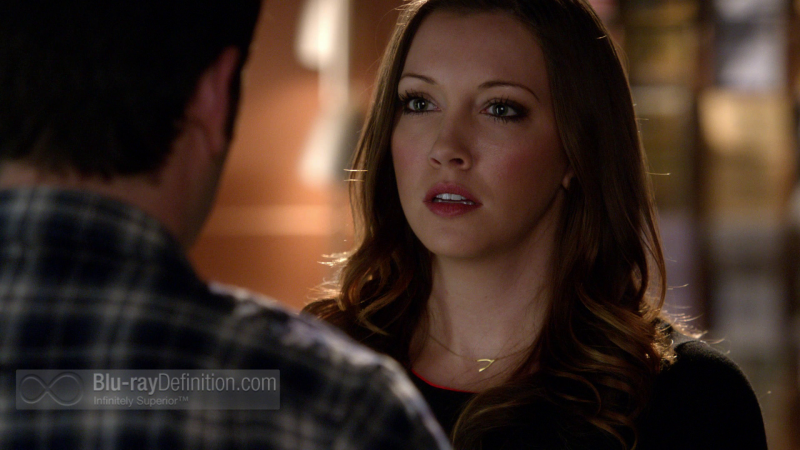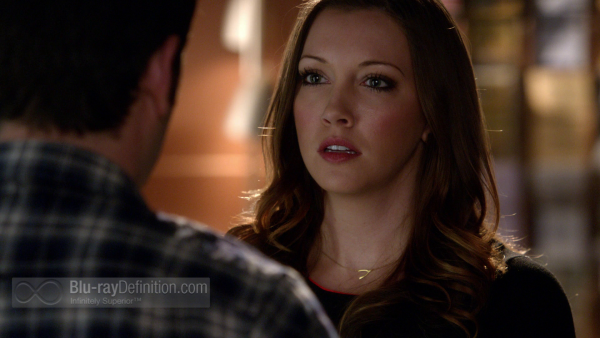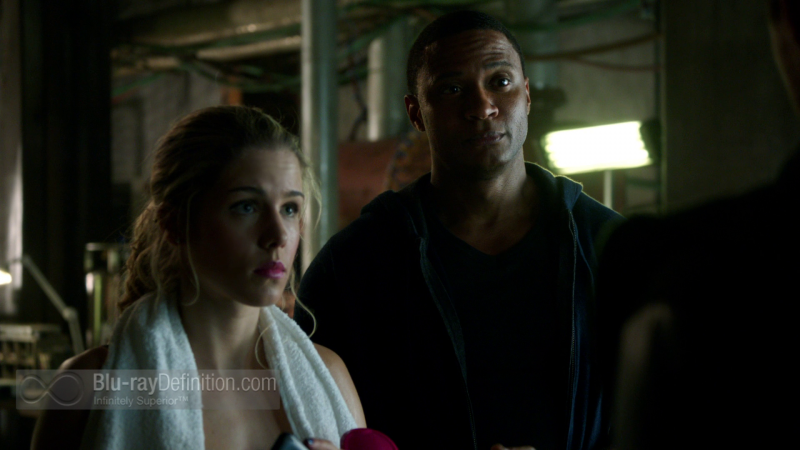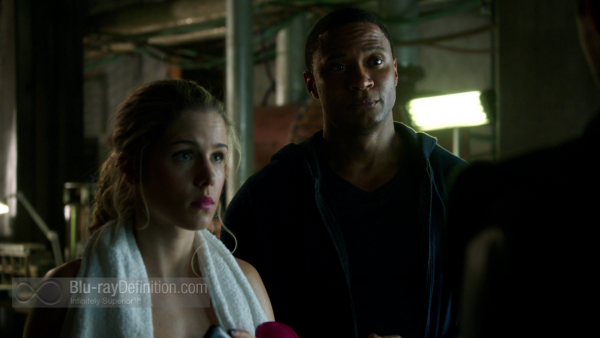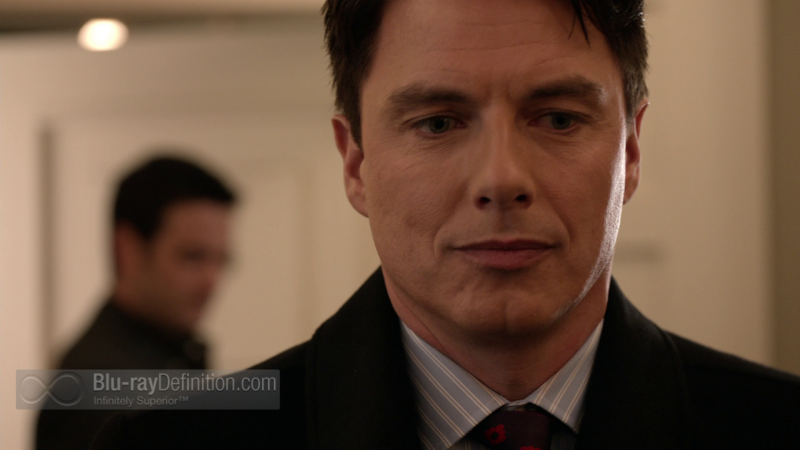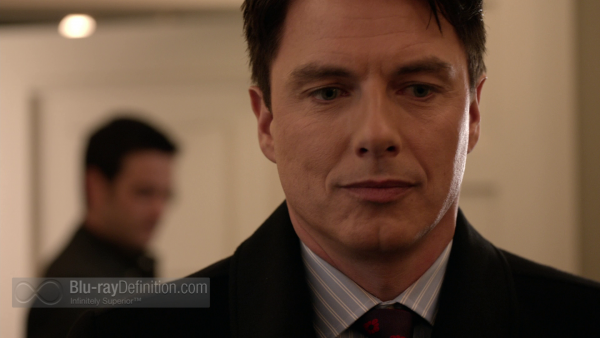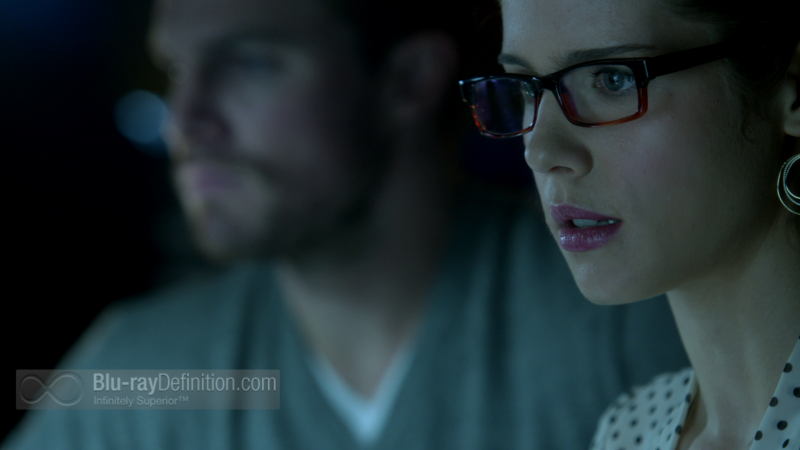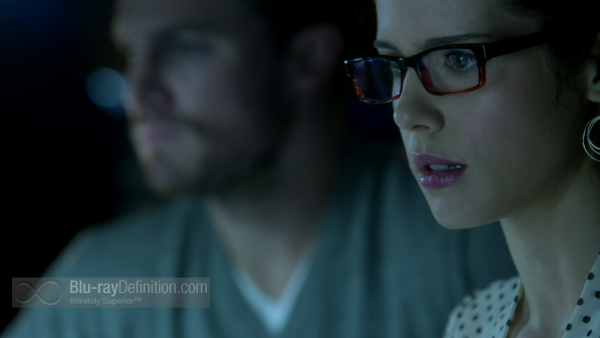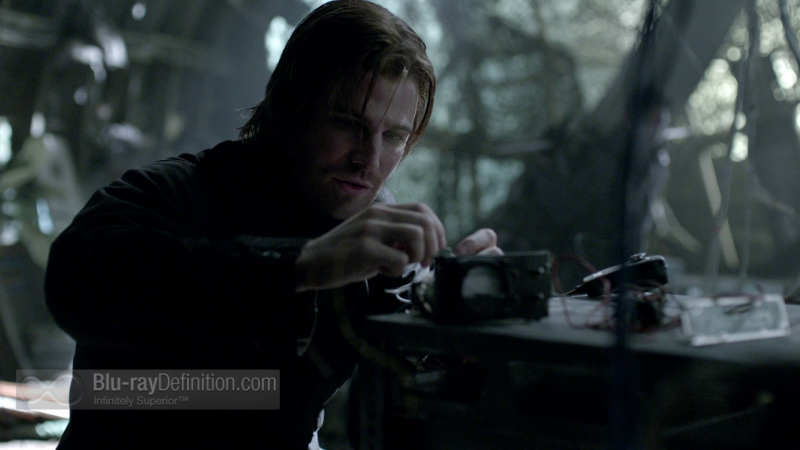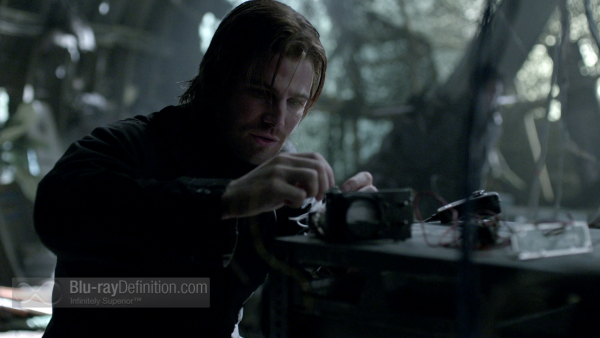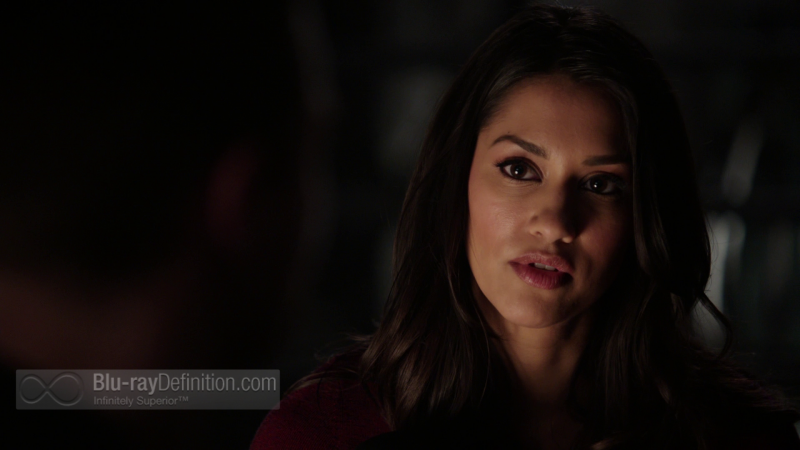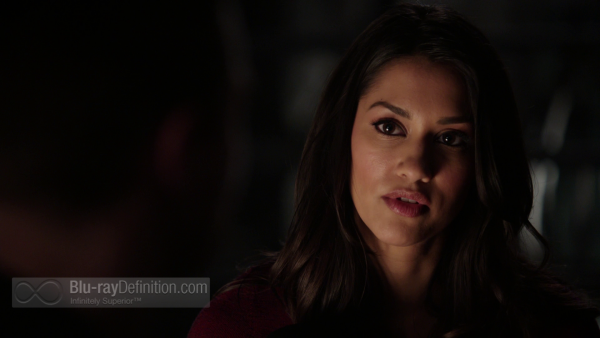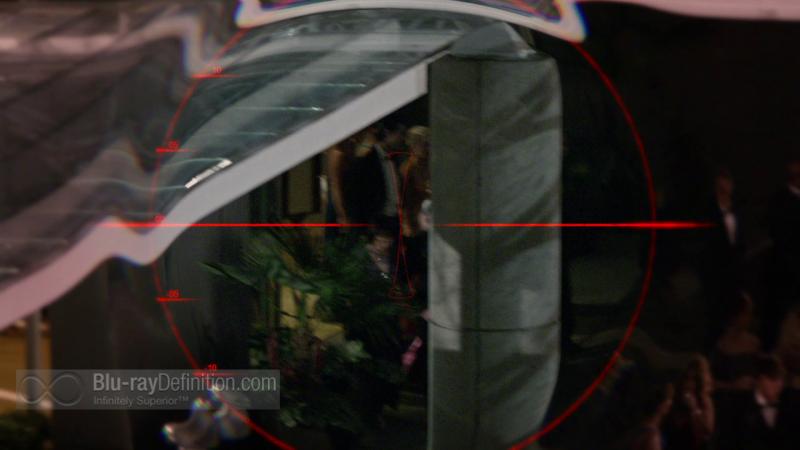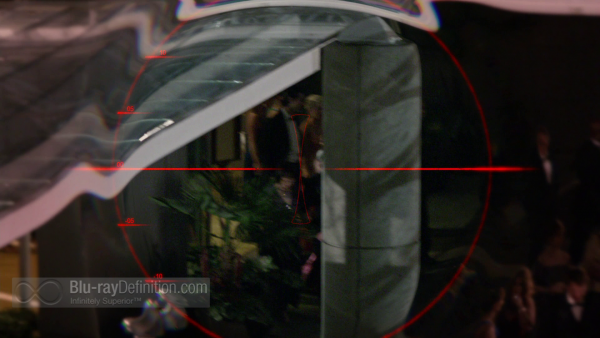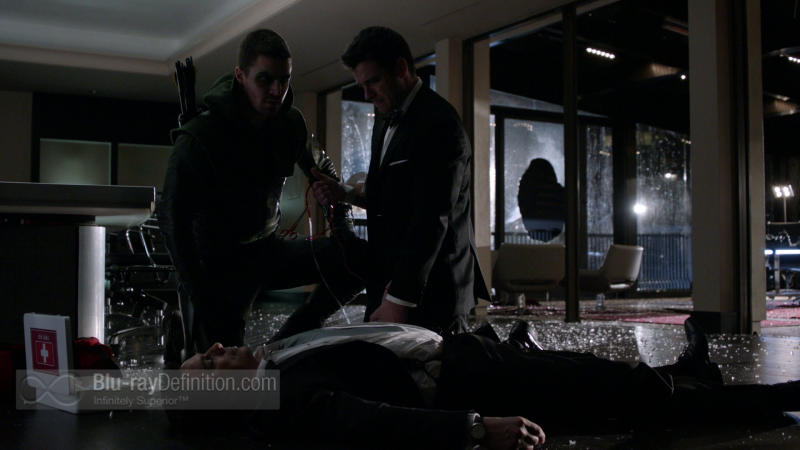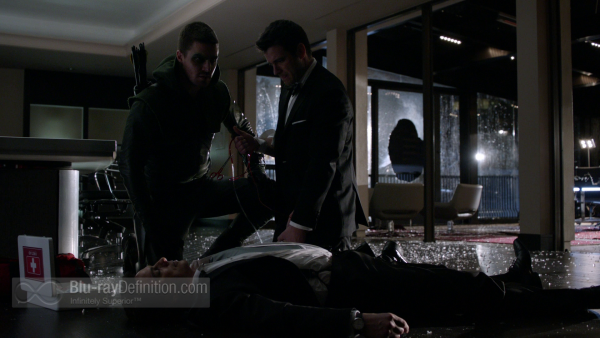 [amazon-product]B00BGI08GG[/amazon-product]