– (mobile OS scroll to bottom)

The Film
[Rating:4/5]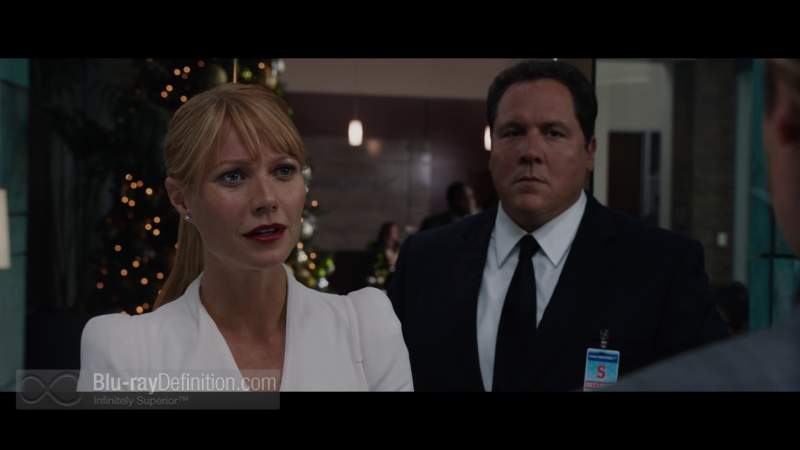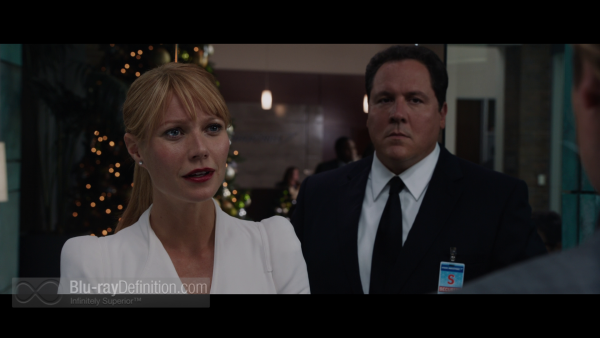 Shane Black (Kiss Kiss Bang Bang) takes over the reins from Jon Favreau in this Iron Man sequel, the third film in the series, from Jon Favreau. Reinitiating the fine balance of comedy and action that made the first film so successful, Black working from a well done screenplay co-written with Drew Pearce tackles the task of following a brooding superhero in Tony Stark (Robert Downey, Jr.), without turning in a film that also becomes dark and weighty.
Iron Man 3 picks up shortly after the events that took place in The Avengers, where Tony Stark/Iron Man had to enter into an alternate dimension in order to save New York. Now the billionaire inventor and superhero is still plagued by those events, suffering from PTSD, and doing the only thing he knows how to do – throwing himself into his work. Unable to sleep, suffering flashbacks and anxiety attacks, it has put stress on his relationship with Pepper Potts (Gwyneth Paltrow). Things are only about to get worse – much worse. A terrorist known as "The Mandarin" (Ben Kingsley) is carrying out attacks around the world and threatening to teach the United States a "lesson". President Ellis (William Sadler) has issued a response, but when Stark's friend and bodyguard Happy Hogan (Jon Favreau) is injured in a blast linked to the Mandarin, Stark issues a public challenge that leads to an attack on his house. With his house destroyed, Pepper's safety unknown, and left with nothing but a prototype Iron Man suit, Tony Stark must retreat, regroup, and come up with a plan. He finds himself in Tennessee with the help of an inquisitive young boy named Harley (Ty Simpkins). When he does uncover the mystery behind the Mandarin, it's not what he expected, and he realizes it may be connected to his past. Luckily for him, he's not on his own in the fight against the terrorist. Help comes in the form of friend Col. James Rhodes (Don Cheadle), but the fight won't be an easy one.
This Iron Man strips our hero bare of all his armor, literally. For a large portion of the film, rather than the impossibly confident Tony Stark bolstered by the protection of his suit, we get an insecure Tony Stark lost, and stuck with a defective prototype. He's forced to confront his personal demons and find his inner strength again. It's this humanizing factor that makes Iron Man 3 a great superhero film, that and the fact that Pearce's and Black's screenplay never forgets that Iron Man is meant to have some levity. Even in his darkest moments, Tony Stark maintains his wisecracking quips and never sinks to the scariest depths. In fact, even when we get to the confrontation with the menacing Mandarin, it takes an unexpected turn that introduces more comedy than it does the conflict we were anticipating.
Mostly, Iron Man 3 delivers on its promise of fantastic action set pieces. As to be expected, the visual effects here are jaw dropping. From the attack on the Stark mansion to a daring rescue of passengers on Air Force One, this is one that fans of the series and superhero movies cannot be disappointed with. Meanwhile, Robert Downey Jr., whose contract expires with this film, continues to be an absolutely flawless Tony Stark, while Guy Pearce and Ben Kingsley deliver the goods as his antagonists this time out. Assuming this is Downey Jr.'s last time out as Iron Man  in an individual film (he's signed on for The Avengers: Age of Ultron), then Iron Man 3 is a great high note to exit on.
Video Quality
[Rating:5/5]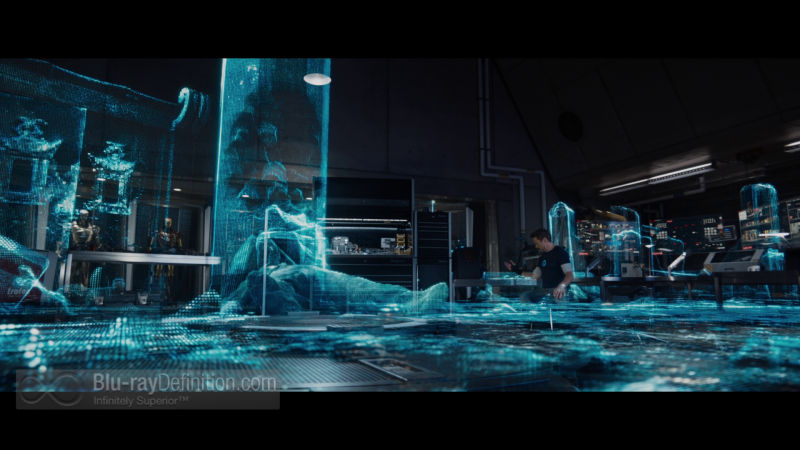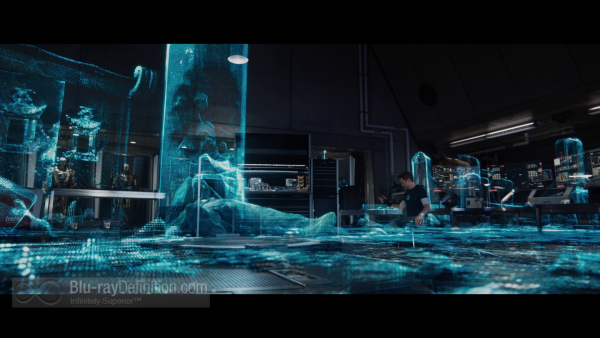 Iron Man 3 was shot on the Arri Alexa Studio cinematographic high definition camera in ARRIRAW format and brought to Blu-ray in an AVC/MPEG-4 1080p/24 encodement from Walt Disney Studios Home Entertainment that is purely reference. No digital anomalies plague the image at all while some shots are absolutely clear. There is very little video noise present, colors are beautifully saturated, and the darker scenes show nicely nuanced detail.
Audio Quality
[Rating:5/5]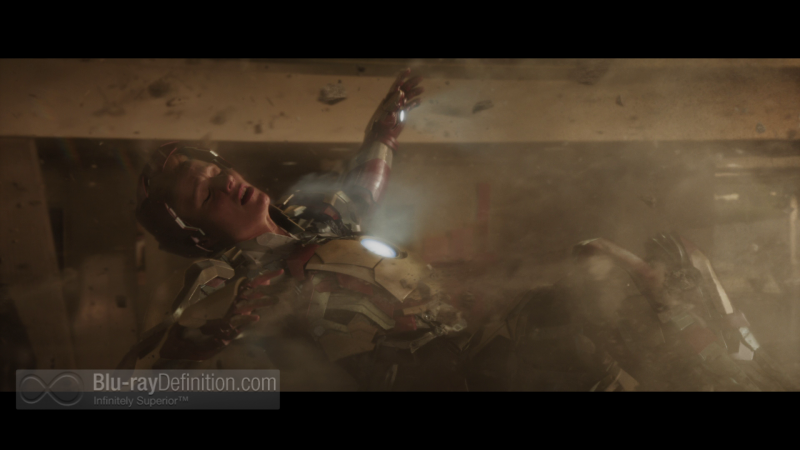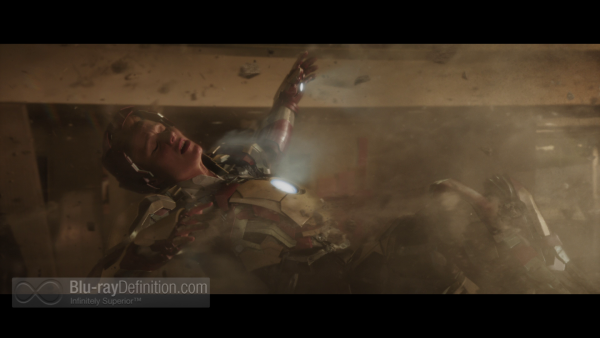 We get a fantastic, reference quality DTS-HD Master Audio 7.1 (48kHz/24-bit) audio mix of Iron Man 3 that has a tight, 360-degree soundfield, utilizing the extra back channels nicley for atmospheric sounds and occasionally the more obvious discrete effect. Explosions (and there are certainly plenty in this film) resonate with authority thanks to the extended, but not boomy, low frequencies, while the highs seem just about right, and airy. Dialogue is clean without getting lost at all in the action.
Supplemental Materials
[Rating:3/5]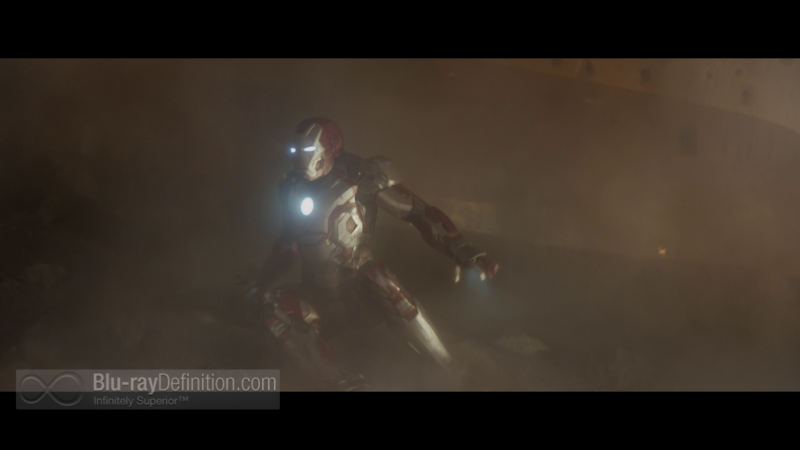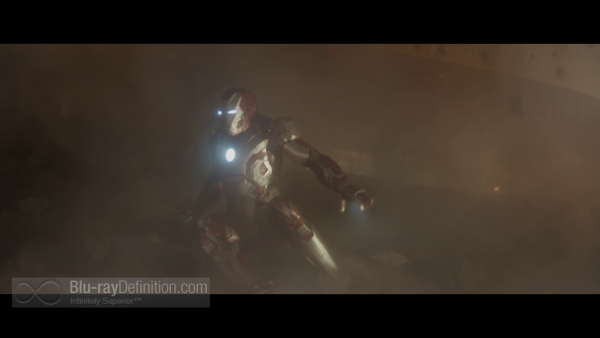 The supplements are a little disappointing for a release as big as this, but comic book fans should appreciate the Agent Carter short.
The supplements:
DVD
iTunes Digital Copy
Marvel One-Shot: Agent Carter (2.35:1; 1080p/24; 00:15:29) – A short related to the Iron Man universe.
Featurettes:

Iron Man 3 Unmasked (1.78:1; 1080p/24; 00:10:59)
Deconstructing the Scene: Attack on Air Force One (1.78:1; 1080p/24; 00:08:43)
Exclusive Behind the Scenes Look – Thor: The Dark World (1.78:1; 1080p/24; 00:01:53)

Deleted & Extended Scenes (1.78:1; 1080p/24; 00:16:20)
Gag Reel (2.35:1; 1080p/24; 00:05:07)
Audio Commentary – By Shane Black and Drew Pearce
The Definitive Word
Overall:
[Rating:4.5/5]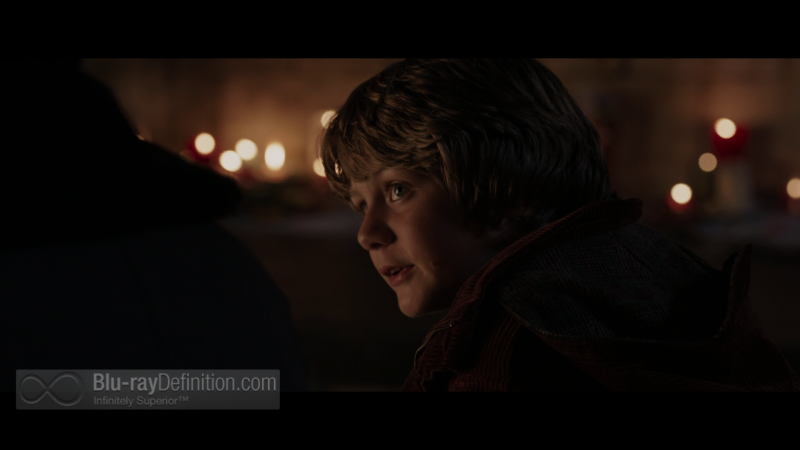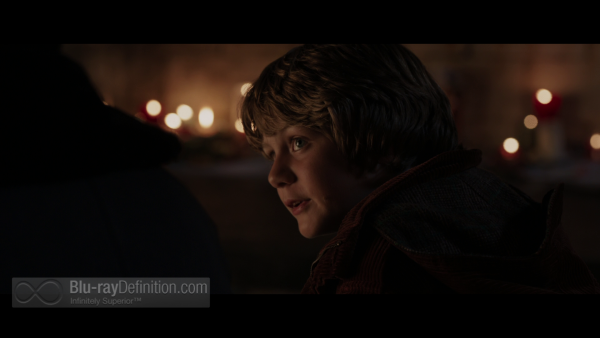 Iron Man 3 is a spectacle of action, thrills, and good old superhero angst that delivers the goods we expect from a special effects-drive blockbuster. Shane Black isn't a let down at all as director, taking over the reins from Jon Favreau and, if the franchise continues, he would be perfect to tap for another. Meanwhile, this Blu-ray Disc is an A+ with reference quality audio and video for your home theatre, so pick it up, pronto.
Additional Screen Captures
[amazon-product]B00CL0J99K[/amazon-product]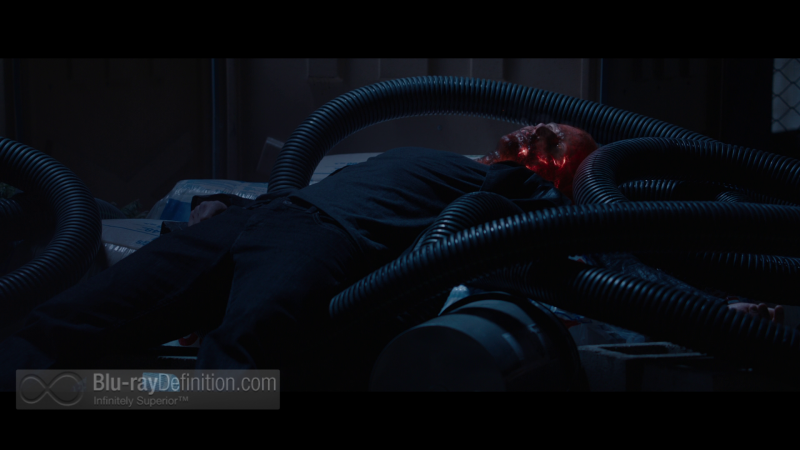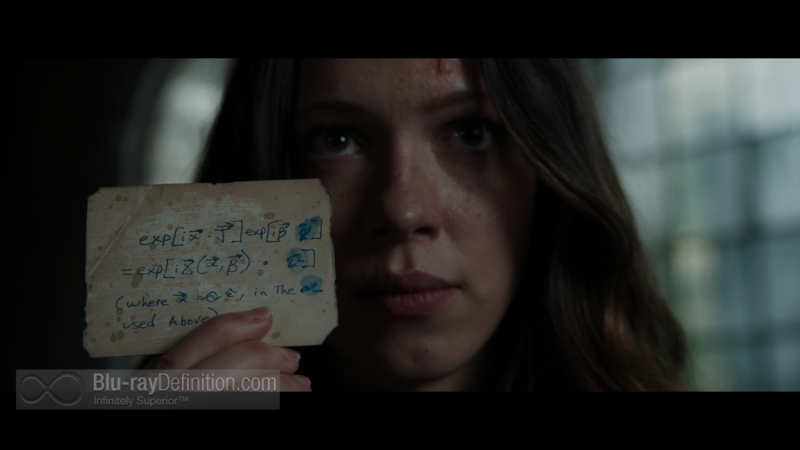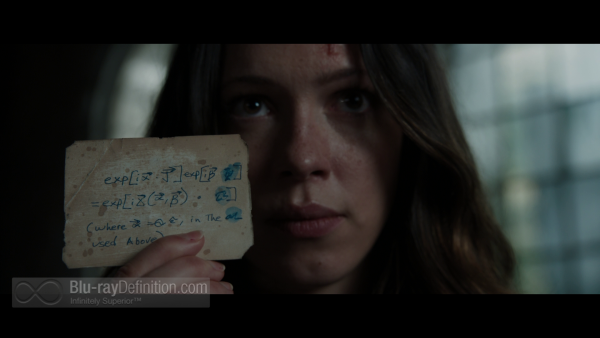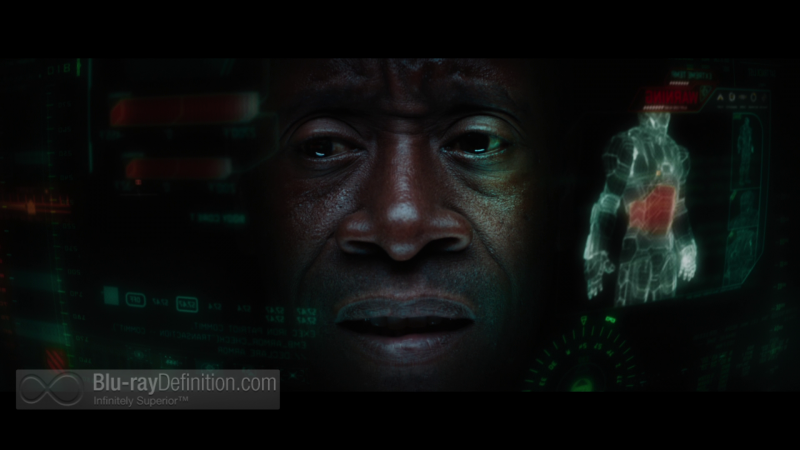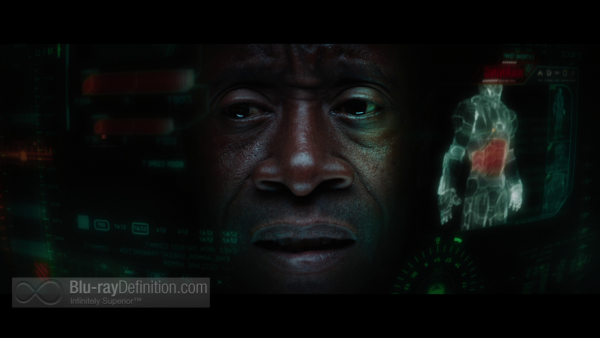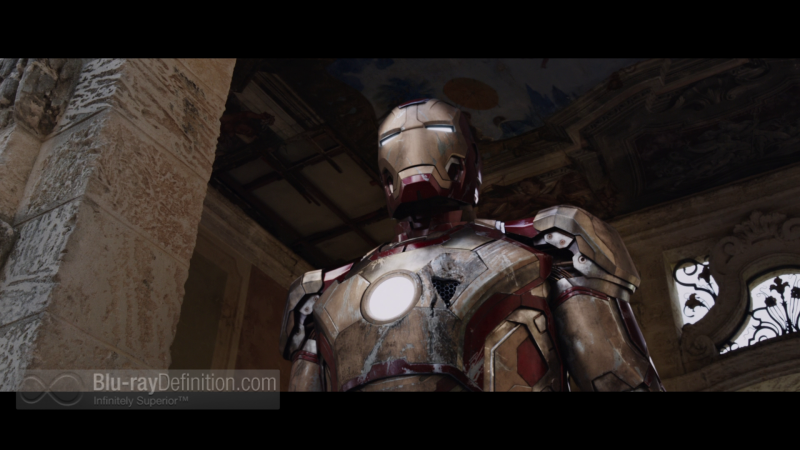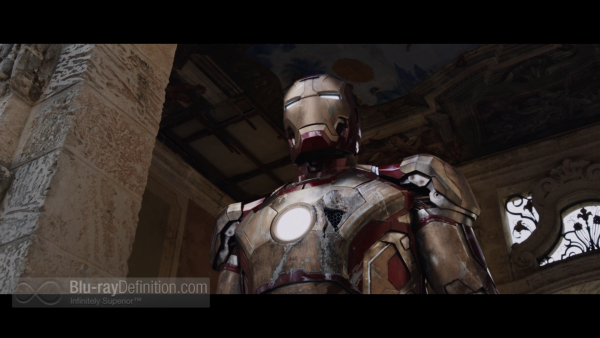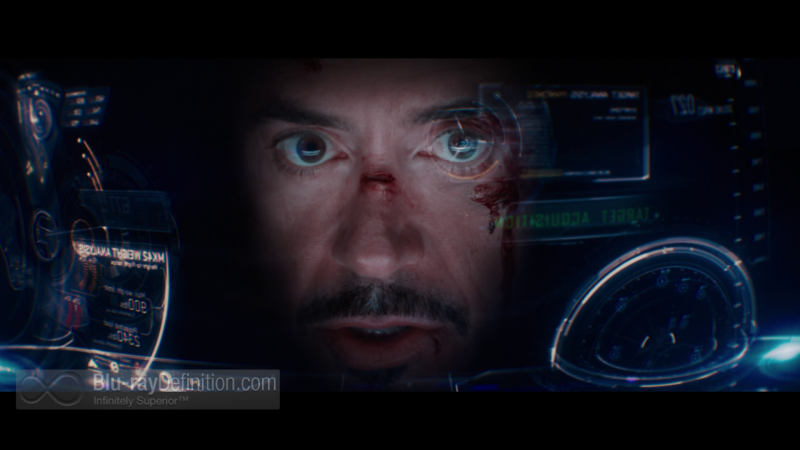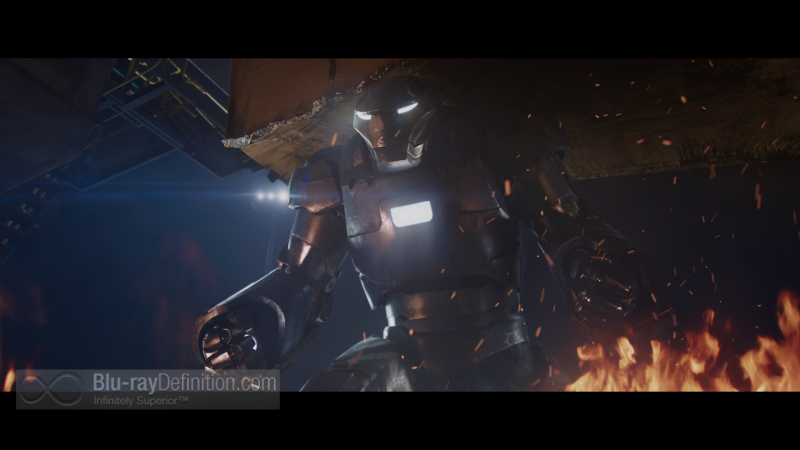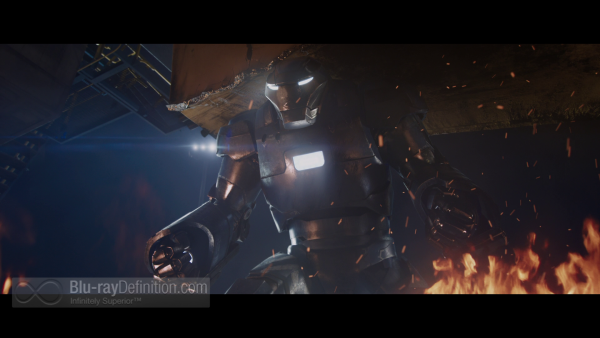 [amazon-product]B00CL0J99K[/amazon-product]