Atlantis, a new BBC series, unapologetically combines a variety of unrelated Greek mythology to create lighthearted entertaining episodes. Writer/creator Howard Overman created a new world for this playful series that is liable to tempt Merlin fans.
If campy fun is what you seek, then this might be worth watching. Fortunately this show takes no myth seriously and more or less uses the ancient lore as a jumping off point to create new stories. At the center of this show, is Jason (Jack Donnelly), a young man who seeks the father he's never known.  Jason's modern day quest leads him under the sea in a mini-sub searching for clues from his father's last known whereabouts. An accident occurs and Jason finds himself laying on a beach naked. He must have lost his clothes in the accident or had a run in with fabric eating piranhas (how he lost his clothes will remain a mystery).  There isn't much time to get to know Jason, before plunging into his quest. It takes a few episodes to warm up to the show and his character.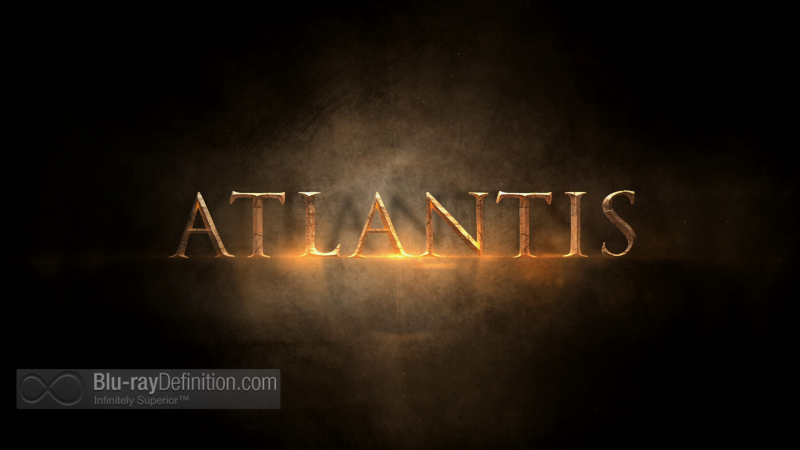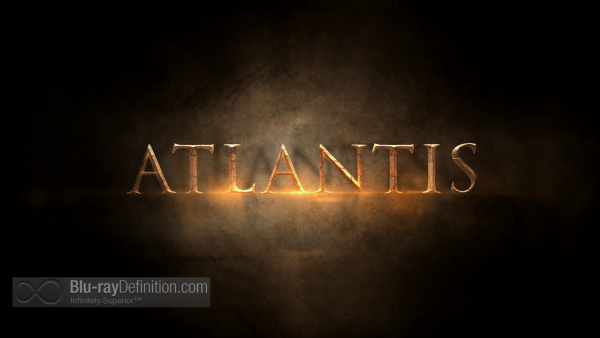 Despite being a wide-eyed newcomer naïve to the ways of Ancient Greece, Jason senses an inexplicable familiarity (unbeknownst to him, Atlantis was once his home). He makes his way towards the city's hub where he stumbles around the market place in a state of disbelief. Within minutes of his arrival he's chased by a two headed mini-dragon which  attracts the interest of the guards who set out in pursuit. Jason's misadventures lead him to the home of his future sidekicks, Pythagoras and Hercules. Luckily for Jason everyone in Atlantis seems to speak modern day English (what are the chances?).
Most of the characters in this series bear legendary names, though that is where the similarities end. Hercules (Mark Addy) is the exact opposite of his legendary heroic name. Hercules is a heavy set drunk with more cowardice than courage, though his loyalty to his friends is unparalleled. As Jason says, "Hercules is a man of strange and disgusting habits."  Addy plays the part well, it's a believable character. I can imagine the fabled young Hercules becoming this man in his thirties. It's almost like the writer's asked, what are all the things Hercules isn't, and wrote with that in mind.
The writers took great liberties with the character of real life mathematician Pythagoras (Robert Emms). While I enjoyed the loose (I cannot emphasize loose enough) interpretation of his character, I'm not sure there is any other trait indicative of portraying Pythagoras other than his obsession with triangles (an obvious reference to the Pythagorean theorem). Emms is the ever loyal friend and brainy scholar. His slight frame and lack of swordsmanship  balance out the boisterousness of Hercules. Together, these two form a sort of brotherhood with Jason, all three men bonded through their many adventures together.
Through Jason's journeys we meet a mysterious woman known as The Oracle (Juliet Stevenson), the king's daughter Ariedne (Aiysha Hart) who only has eyes for Jason, the King himself, Minos (Alexander Siddig), the power hungry Queen Pasiphae (Sarah Parish) and Medusa (Jemima Rooper).
With each episode Jason is closer to fulfilling his destiny. And his heroic quests pan out just as the Oracle foretold. Nothing happens by chance in this series, it is all predetermined by the gods.
Atlantis reminds me of shows from my childhood like Charmed, Xena:Warrior Princess and Buffy the Vampire Slayer. Plenty of demons, witchcraft, and monsters to go around.
Video Quality
[Rating:4/5]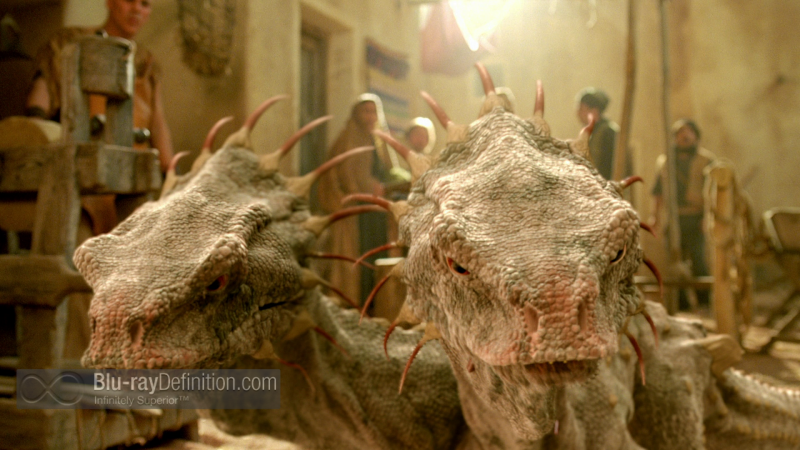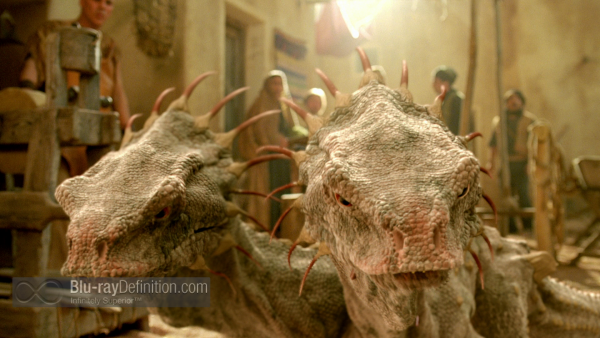 Grainy at times, with occasional inconsistent contrast Atlantis still an enjoyable sight. Brought to life in 1080p/AVC encode serving as a luscious reminder of how beautiful the ancient world can be. Gorgeous earth tones, honey colored in nature, and the thick texture of clay pottery really stand out in this series. Every tiny detail can be seen in high definition, from the fantastic wardrobe of the royal family, to the grubby scratchy fabric draped over the peasants. The evening scenes take on an orchestrated look, with some subdued black levels. CG effects were just okay. Surprisingly the cheesy special effects actually lend the show a more authentic feel. Superior CG effects might have ruined its campy style.
Audio Quality
[Rating:2.5/5]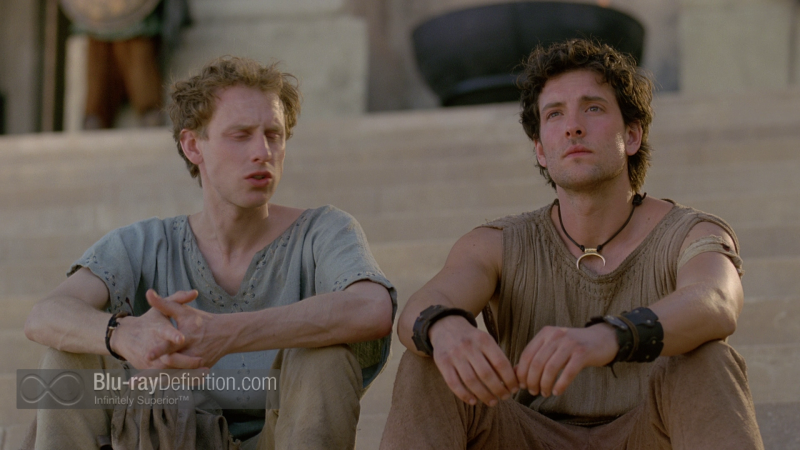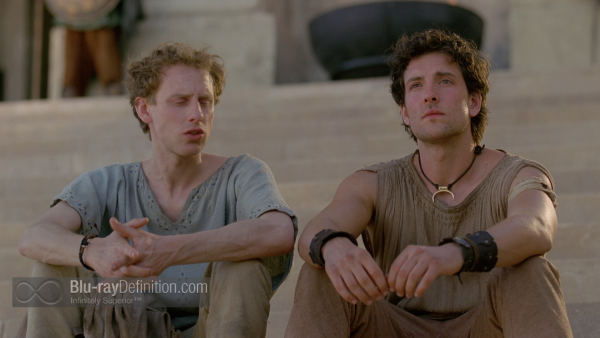 When I couldn't get the surround sound to work, I thought my home sound system was broken. As you can imagine, I found the whole experience pretty funny when I figured out Atlantis doesn't come with surround sound. Despite the lack thereof, the Atlantis DTS-HD Master Audio 2.0 Stereo track wasn't half bad. Dialogue is always clear and never interrupted by the action. Though some of the action's audio was disappointing and could have been better illustrated with audio effects. The auditory sensation of the series could use some improvement.
Special Features
[Rating:1.5/5]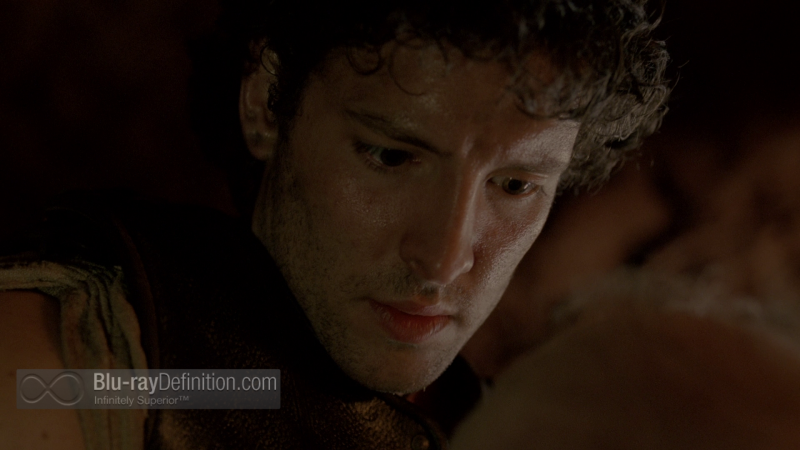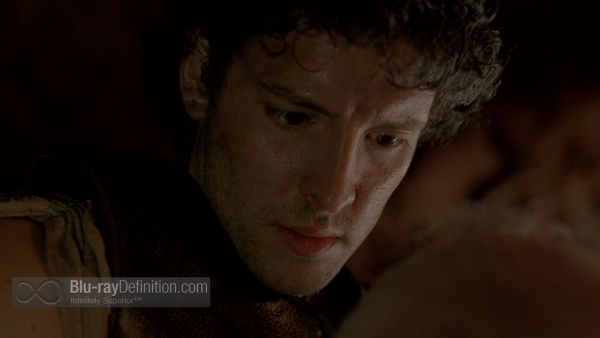 Behind the Scenes: an extensive, thought provoking look at the making of Atlantis which includes fascinating interviews with cast and crew.
Aurora Snow Says
Overall:
[Rating:3/5]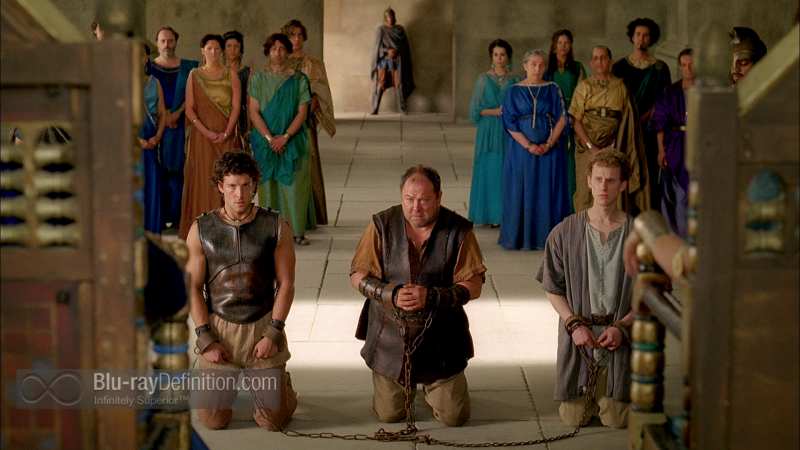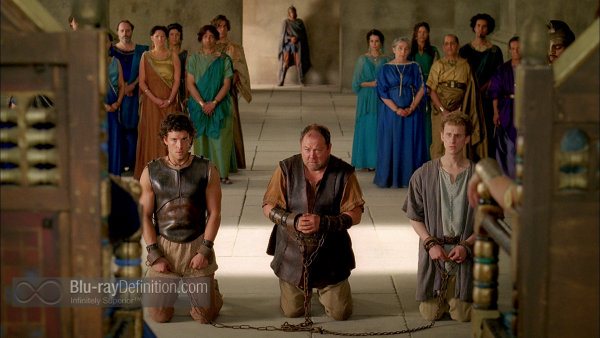 While I am curious to see what happens in season two, unless I'm reviewing it I can't see myself tuning in for more Atlantis. I enjoyed it immensely, but it isn't a terribly clever show. The mishmash of mythology has inspired me to seek the true tales of lore. If anything this show can prompt an educational quest while also serving to entertain our imaginations. There are certainly worse shows still on the air. If you are bored, watching Atlantis can be an amusing way to pass the time, but it's not a show I'd rush home to watch.
More Screen Captures
[amazon-product]B00GXJH1P4[/amazon-product]
[amazon-product]B00FRQ0P5C[/amazon-product]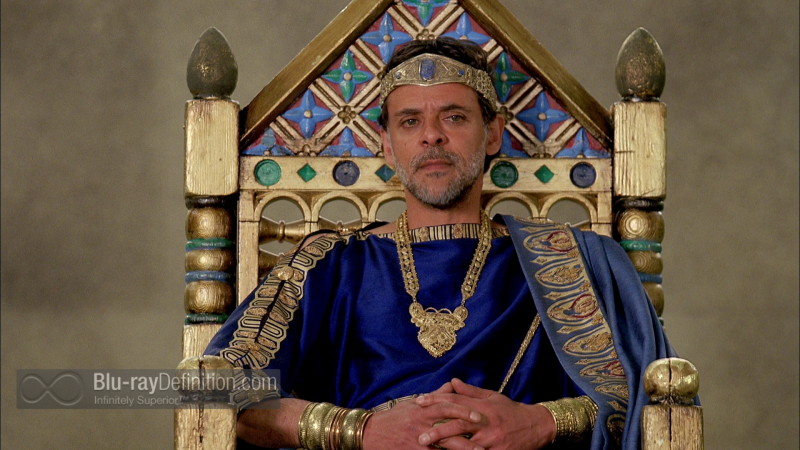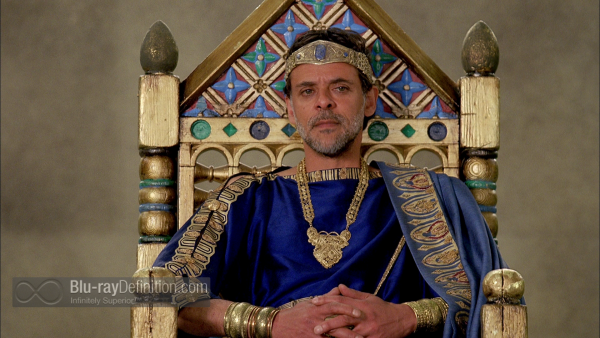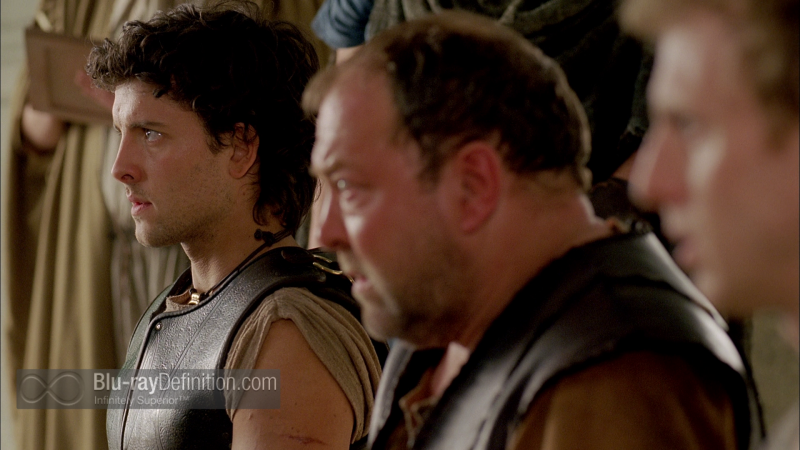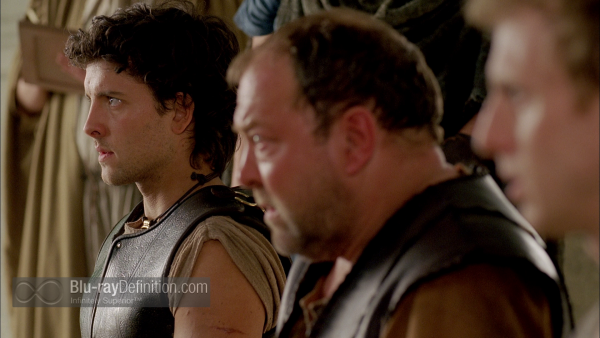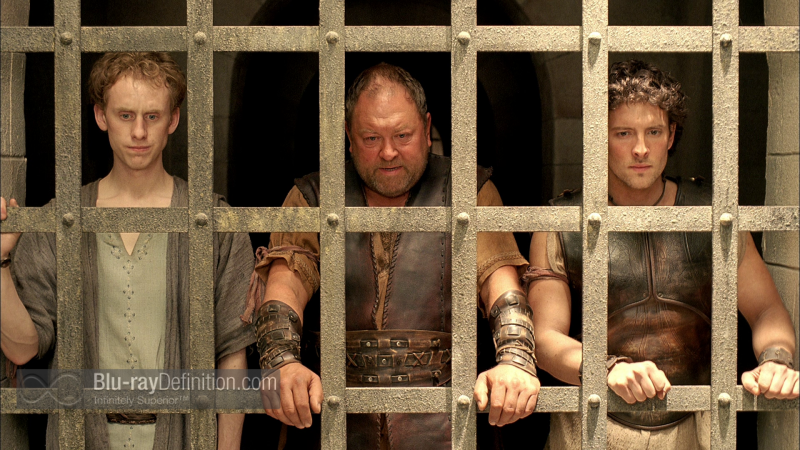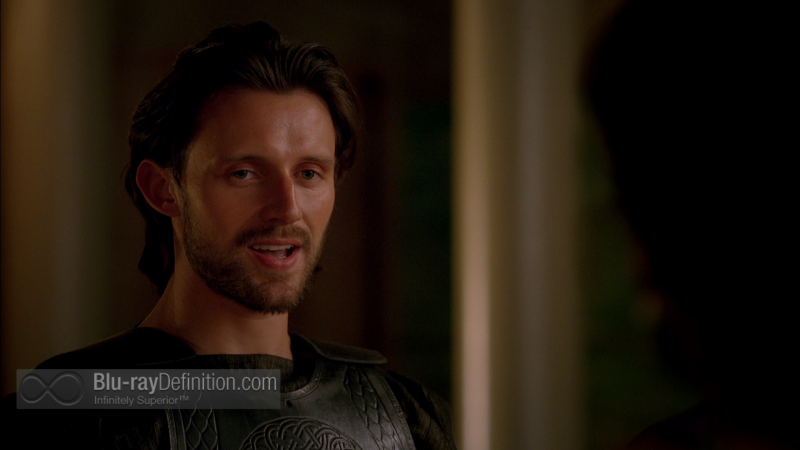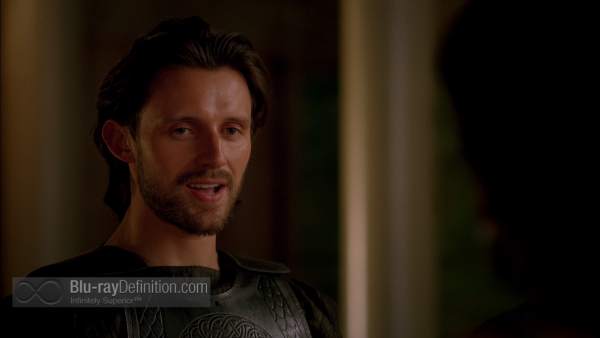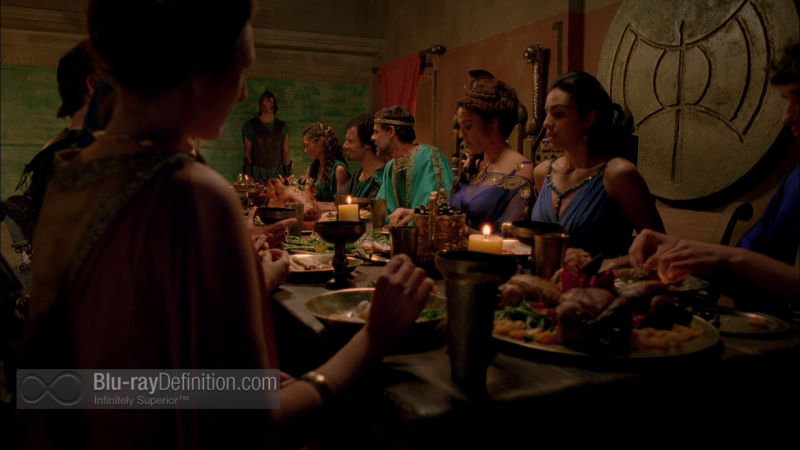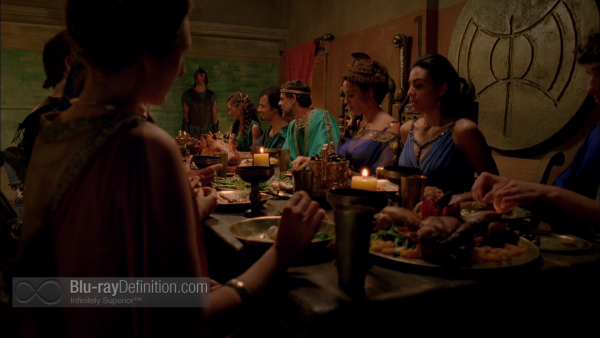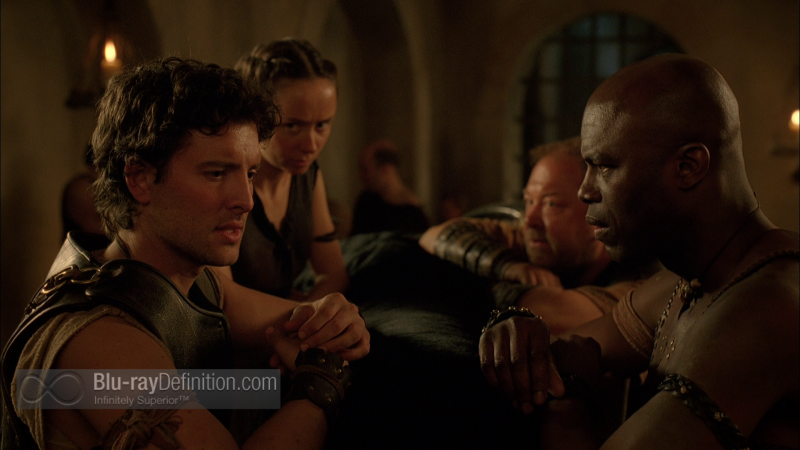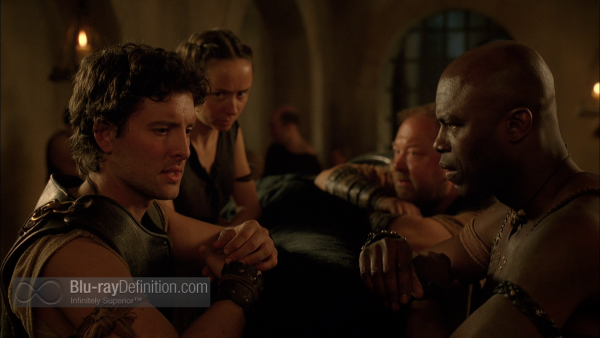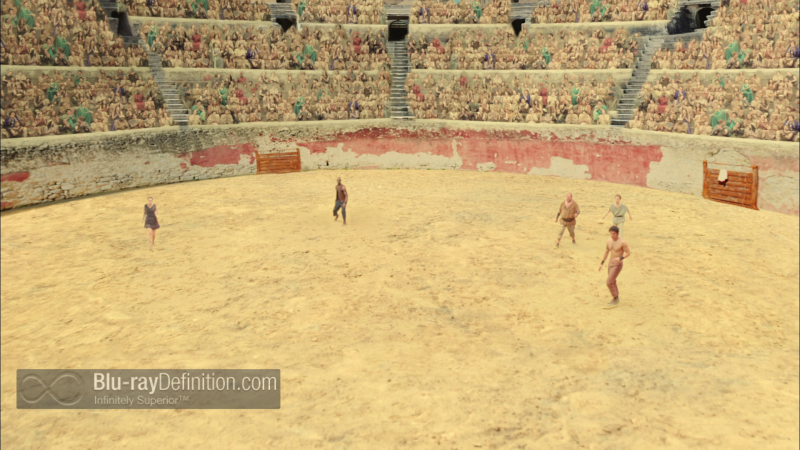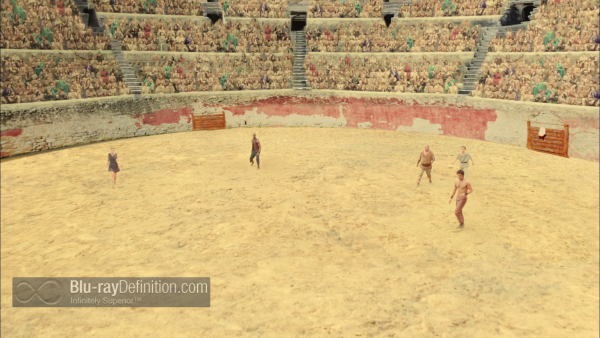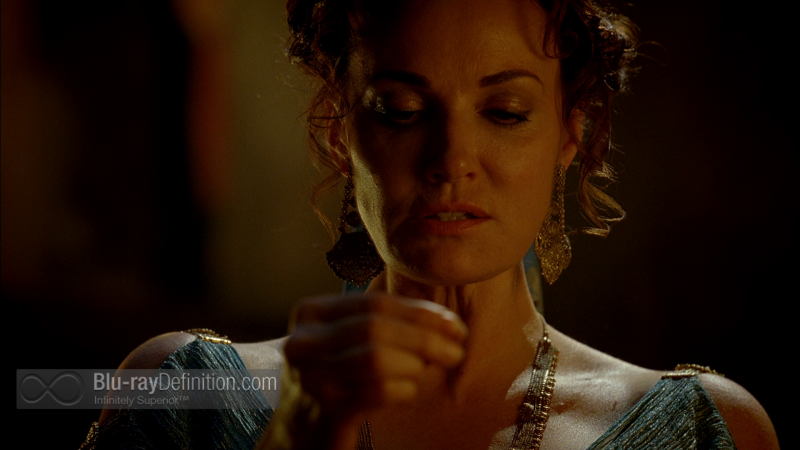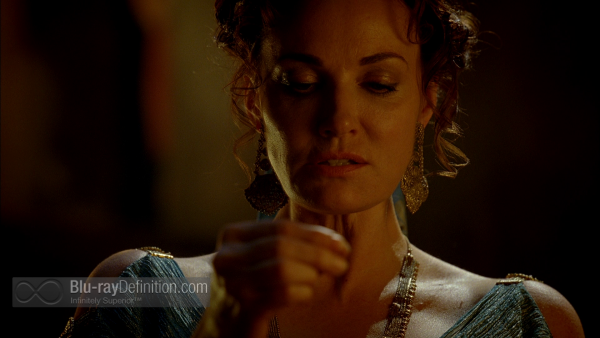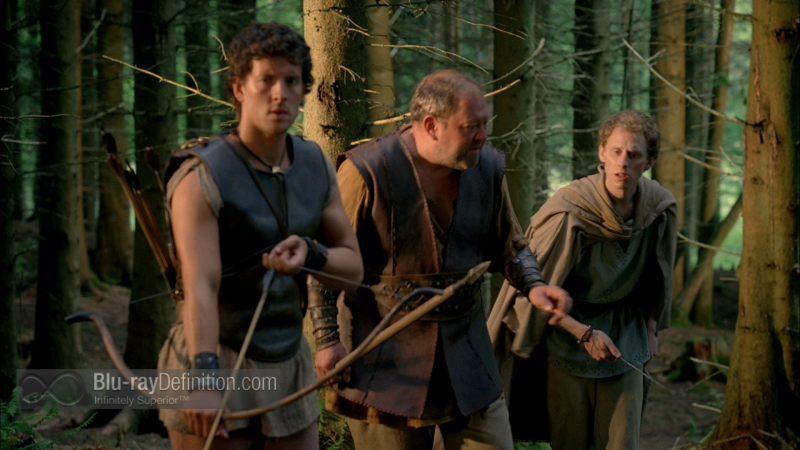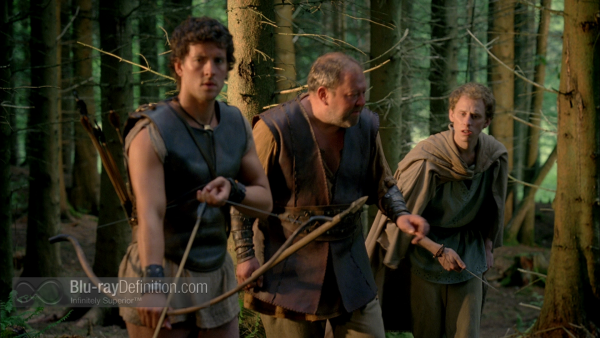 [amazon-product]B00GXJH1P4[/amazon-product]
[amazon-product]B00FRQ0P5C[/amazon-product]