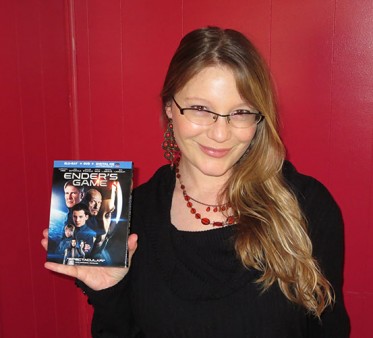 From the mouth of babes, comes truth and clarity. Children have a knack for uncomplicated thinking, not to mention a black and white sense of wrong and right. Perhaps that is why in Ender's Game the fate of the human race is placed in the hands of children. Based on the Hugo and Nebula award winning 1985 book by Orson Scott Card, Ender's Game is an action/adventure futuristic sci-fi movie starring Harrison Ford (Raider's of the Lost Ark), Asa Butterfield (Hugo), Hailee Steinfield (True Grit) and Viola Davis (The Help). Card's novella was ahead of its time for the late '80's employing far out concepts like public internet networks, email, and tablets, ideas that are now a reality of the twenty-first century. The book to screen adaption was full of hurdles, studio rights changed hands and half a dozen scripts were rejected before they got it right.
Brilliantly brought to screen by writer/director Gavin Hood (X-Men Origins: Wolverine), Ender's Game, is a story for the ages hinting at morality, but moreover grappling with the larger concepts of war and the prices to be paid because of it. The film opens with breakneck speed, really propelling the audience into the heart of the matter, offering a way to both quickly identify and care for the characters. Heavier than the typical sci-fi fare, this drama makes the most of its child soldiers going so far as to manipulate and coerce them into training for battle. The movie itself takes place in a futuristic society, post-alien invasion. It's revealed that in previous decades, ant-like alien invaders, known as the Formicas, attempted to conquer our species and while they failed we could never know for sure that they wouldn't try again and if so, when.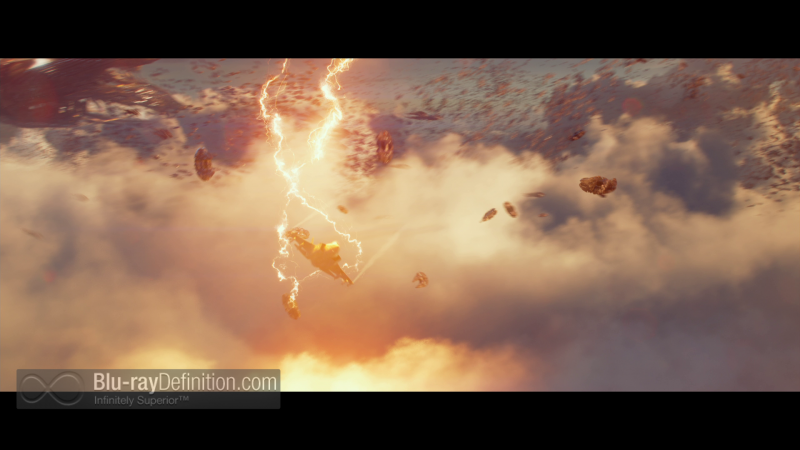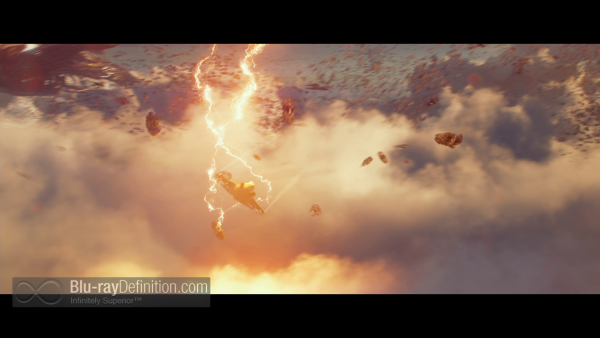 Ender Wiggin (Butterfield) is quickly established as an empathetic, compassionate boy with a brilliant capacity for gaming strategies. Enrolled in a cadet training academy where every move and thought is recorded by instructors/field officers he already bears the burden of trying to succeed where his two older siblings have failed. It's Ender's fear of turning into his violent older brother Peter (Jimmy Pinchak) that drives his story thread, if anything he'd rather be like his lovingly passive sister, Valentine (Abigail Breslin). Military leader, Colonel Graff (Ford) and his colleague lieutenant Major Gwen Anderson (Davis) hone in on Ender's unique ability to strategically, and sometimes violently, overthrow his opponents. After recruiting Ender for the International Military, Colonel Graff begins to hope Ender is "the one" he'd been hoping for. The one that would ensure the survival of the human race and make our enemy run for cover.
Ender quickly climbs the ranks in his military training, eventually commanding his own army of misfits. Within the confines of their training academy, in deep space, war simulations are played out amongst several teams in a zero gravity environment. Physical and psychological games are bestowed upon the trainees, but only one will emerge with enough skill to command.
Cirque du Soleil performers were brought in to teach the kids how to do the wire work required of them. I admire the zero gravity battle simulation scenes even more knowing how much effort the actors had to put into them. The sheer physical skills they had to acquire was a challenge in itself that preempted the challenges of the material at hand.
Butterfield manages to successfully convey a thoughtfully conflicted child leader who is simultaneously sensitive, intelligent and vulnerable. He is well cast, both for his talents and physical appearance. His slight build helps to convey the lengths he must go to in order to defeat his much larger opponents. Butterfield displays fantastic range with the ability to both tear up and fight back, ready to confidentially man-up or break down depending on the moment. In other words he's quite adept at conveying emotional intelligence. The plot of this movie could not have rested on better shoulders.
Fellow cadet, Petra Arkanian (Steinfeld) is a brilliant actress and sadly underused. Her role along with Abigail Breslin's, Ender's older sister, felt underdeveloped. And perhaps with a longer running time that could have been rectified. It was a situation ripe with hefty content and yet a requirement to be courteous in terms of viewers attention spans.
The kids that make up the international military are just puppets made to feel like they have power, but ultimately it's the adults who rule. Harrison Ford is one of the main puppet masters, creating war games for the kids and more often than not communicating directly with them. Ford plays a hardened realist, he doesn't see Ender as a child, all he sees is a thoroughbred that can lead him to victory with the right guidance. In direct opposition to Ford's grim character is Major Anderson (Davis) the film's compassionate psychologist who serves to constantly remind us that these soldiers are just children.
Hood nailed the finale, which felt like a one-two sucker punch. The entire movie was engineered for the shocking reveal at the end. It's an emotional revelation that hits the audience almost as hard as it hits its main character. I hope this is the beginning of another hit franchise.
Video Quality
[Rating:4/5]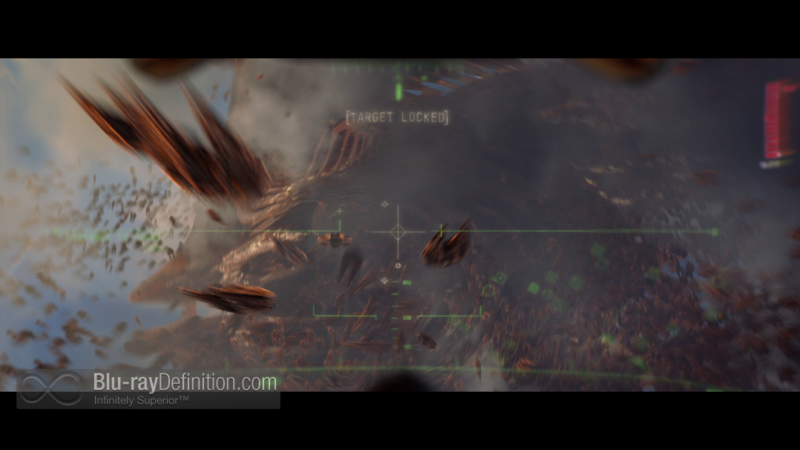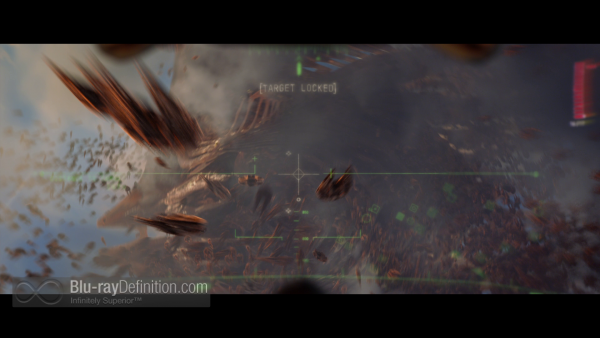 Presented with an AVC encoded 1080p transfer in 2.40:1 from Lionsgate and Summit Entertainment, Ender's Game can be watched the way it was meant to be, with all of its glorious details. Despite the plethora of CGI effects this movie relied more on its actors than the effects. The special effects are beautifully detailed in high definition, and the lighting is impeccably planned making the CGI and practical effects almost seamless. This film presents a lot of dark material, with most of the colors in the black, grey, and blue ranges. This worked in the military training academy, the color really set the tone. The details were clear and sharp for the most part, the details on the uniforms stood out as did every potential tear Butterfield failed to shed. His emotionally fueled tear ducts were on vivid display heightening the intensity of his scenes – I couldn't imagine seeing this in anything less than high def.
Audio Quality
[Rating:4/5]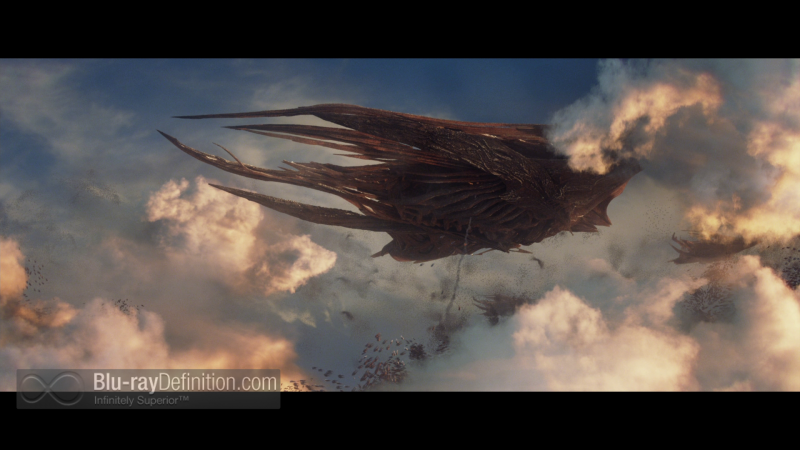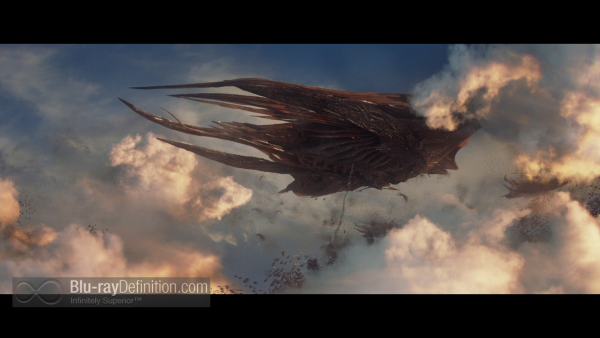 Ender's Game features a dazzling lossless DTS-HD master audio 7.1 mix. Despite several zero-gravity scenes and war games that might otherwise interfere with audio, the dialogue is never lost and well taken care of. There are a few moments when the dialogue is muffled thanks in part to the helmets worn by actors, while some may see that as interference I see it as a realistic implementation. Ford's character whispered and raged throughout, no matter how he dictated his speech the audio was consistently level. The gaming aspects came through without sounding contrived, the gaming sequences were well positioned in the track to give it an almost natural quality within the movie. Overall the surround sound was very active, notably so during the zero gravity training segments.
Special Features
[Rating:2.5/5]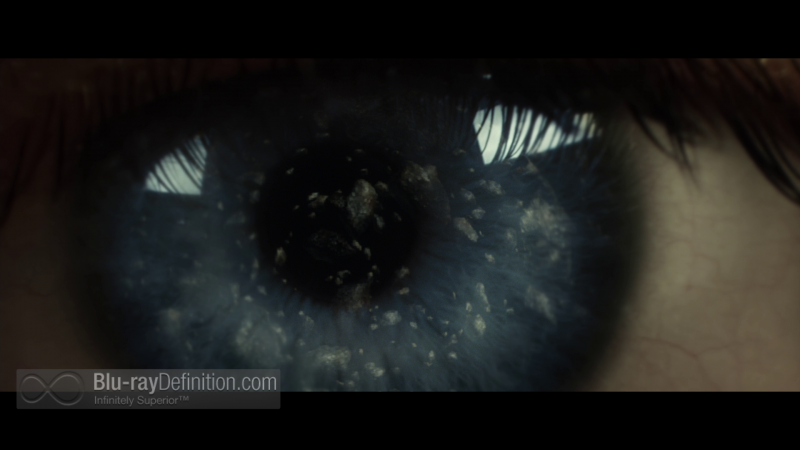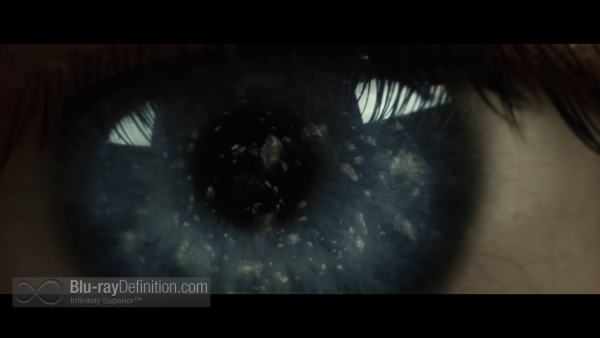 Audio Commentary with director Gavin Hood: definitely worth listening to. Hood shares some insightful information about the films characters and goes into great detail about the CGI, green screen effects and production of the film. Hood also shares some personal information about himself that lent to the creative process of this particular film.
Audio Commentary with producers Gigi Pritzker and Roberto Orci: both producers discuss how this film came to be made. Sharing intimate production details they address some of the differences between the book and film.
Ender's Game: The making of Enders Game: eight featurettes that explore the casting, the book to screen adaptation process, and overall the work that went into creating the zero gravity scenes as well as the movie itself.
Inside the Mind Games: a high tech look at some of the games that were played within the movie.
Deleted/Extended Scenes
Theatrical Trailers
Aurora Snow Says
Overall:
[Rating:4/5]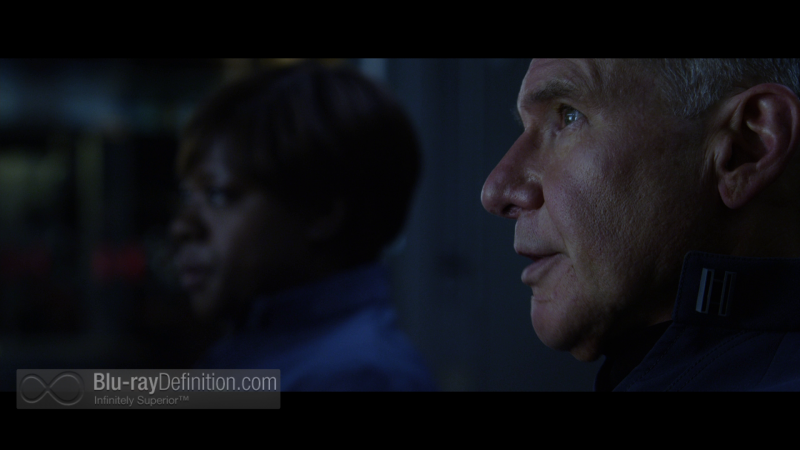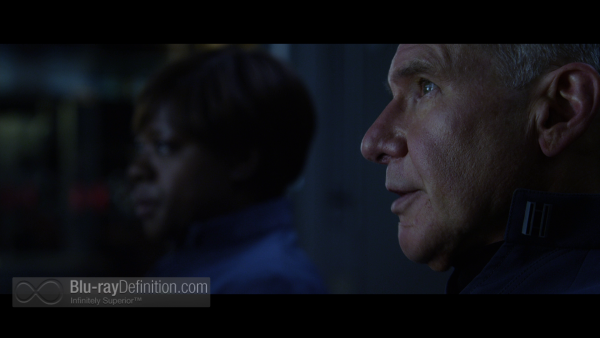 More than just the Hogwart's of space, this fun sci-fi romp with its superb cast and real world themes attempts to provoke thought about the larger picture. There is an emotional price to be paid even after the war is won. As Ender believes, the way we win a war is just as important as winning it. This film is worth seeing even if it's only to see Asa Butterfield and Harrison Ford go toe to toe.
More Screen Captures
[amazon-product]B008JFUNJQ[/amazon-product]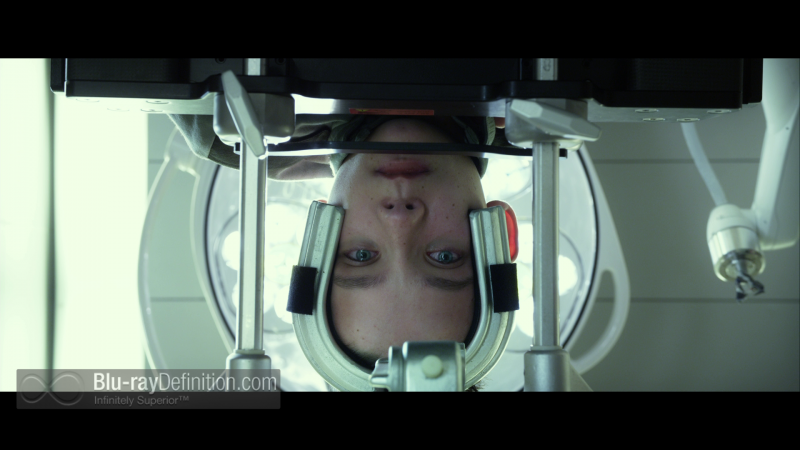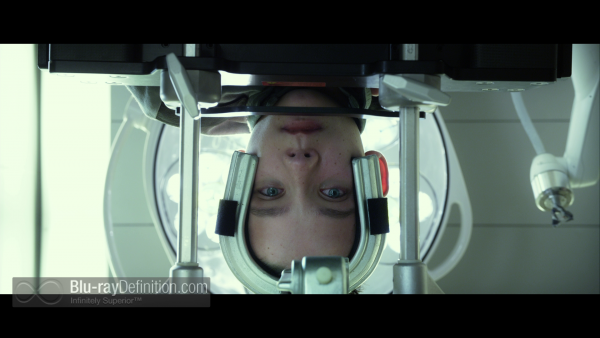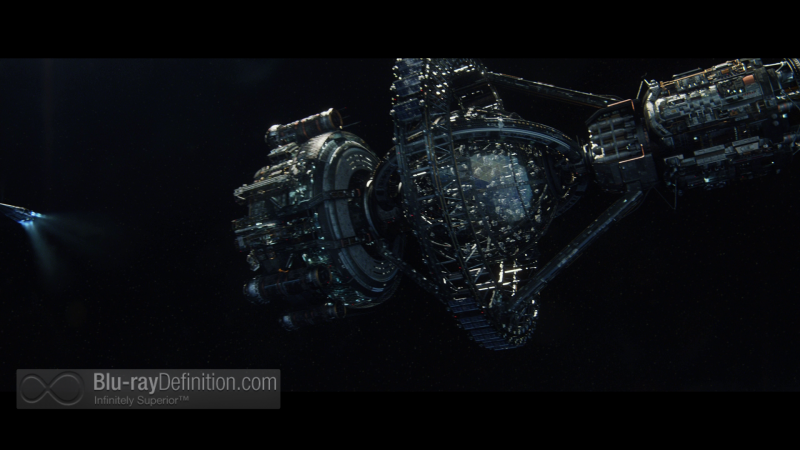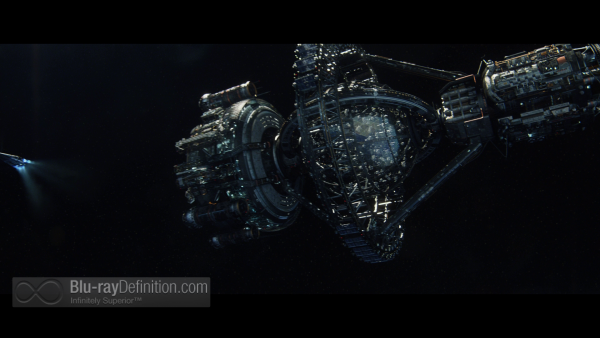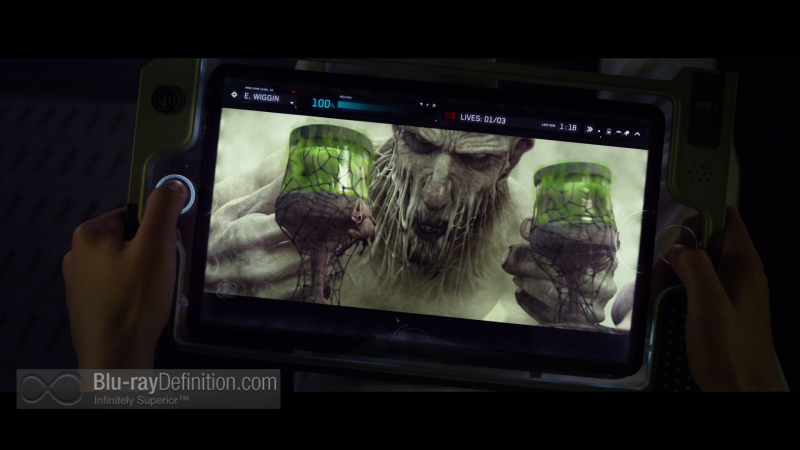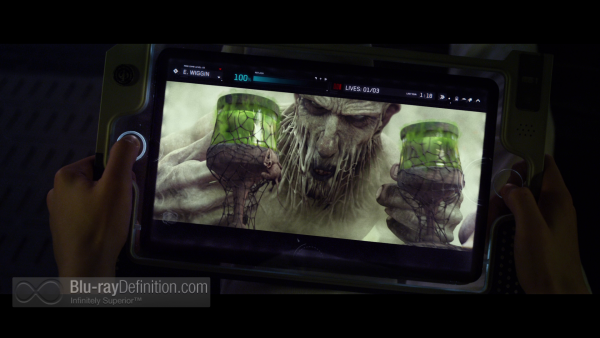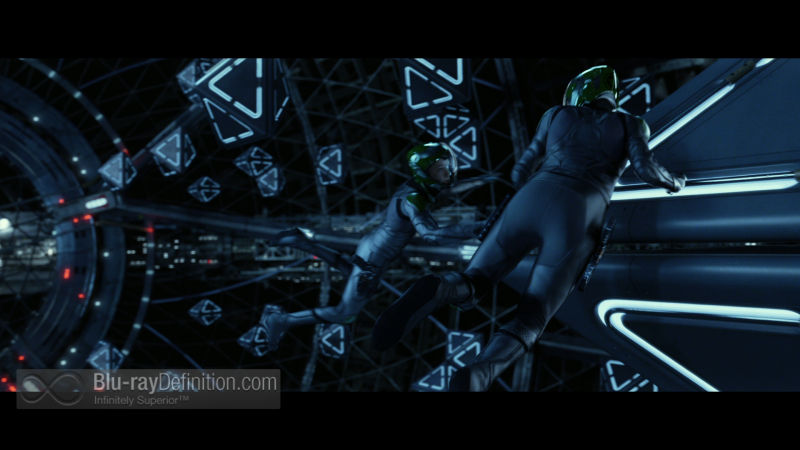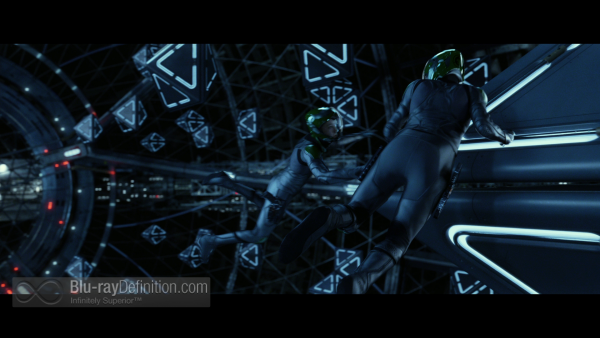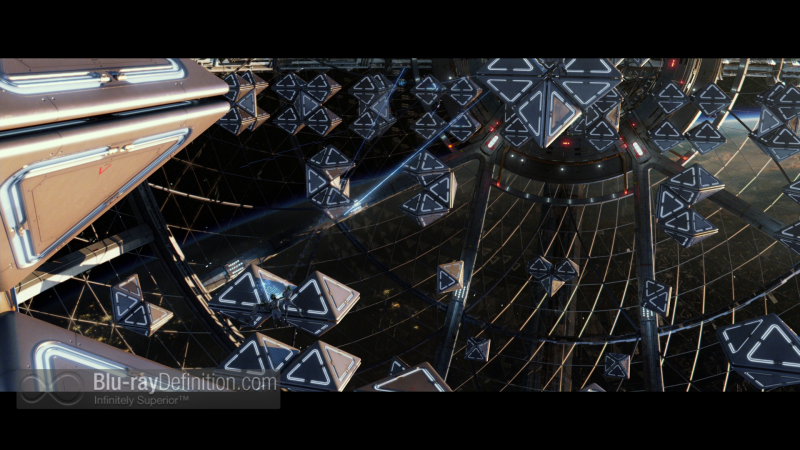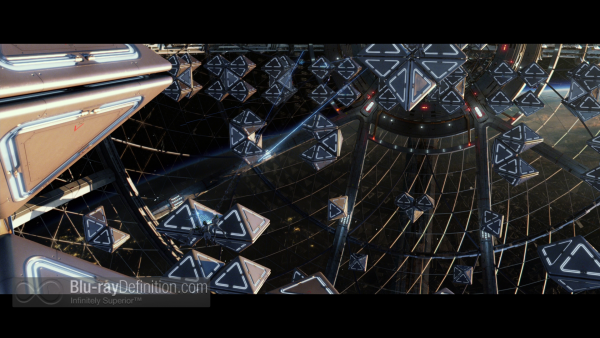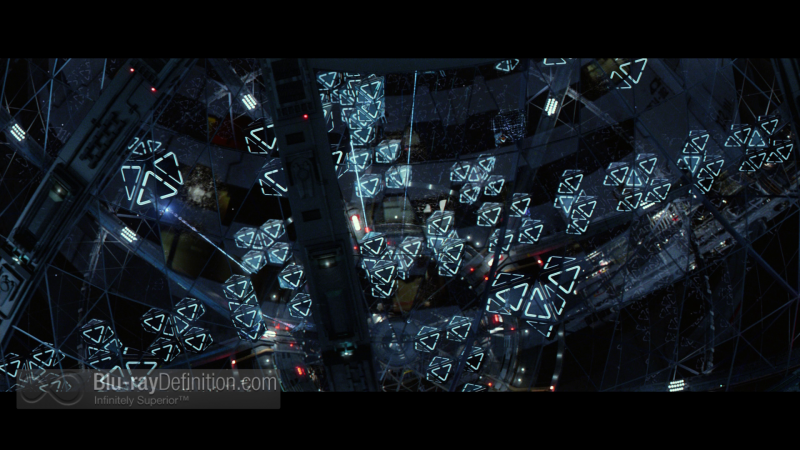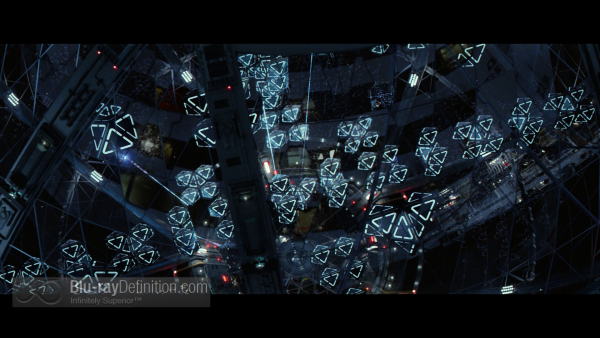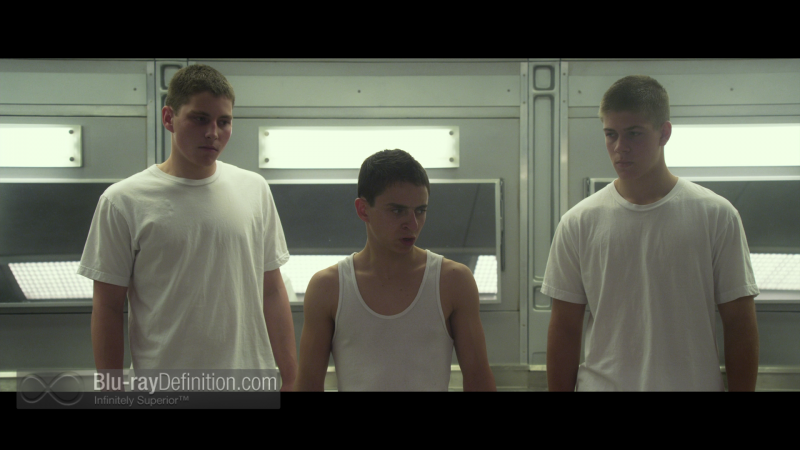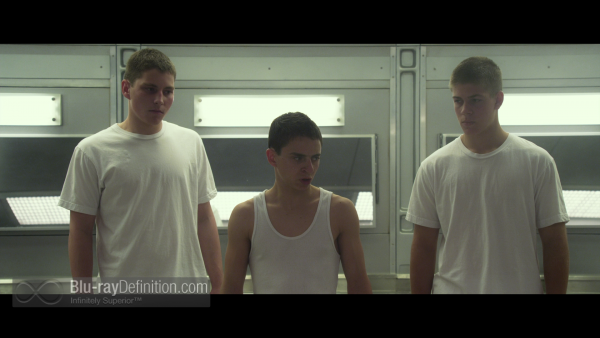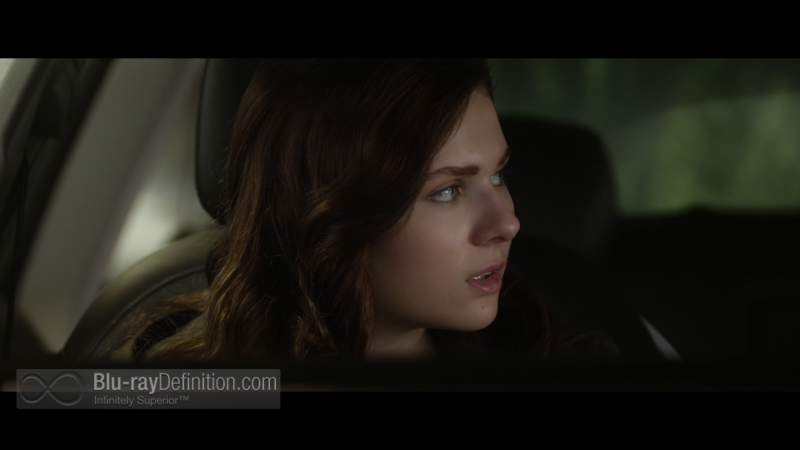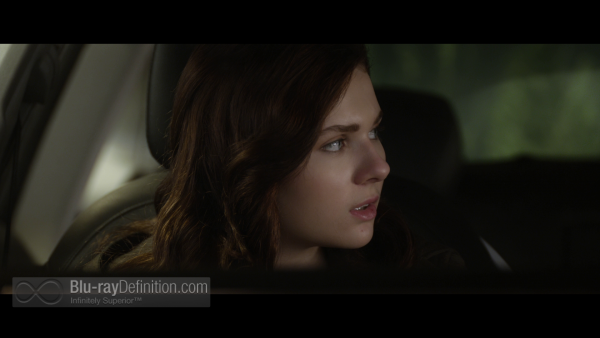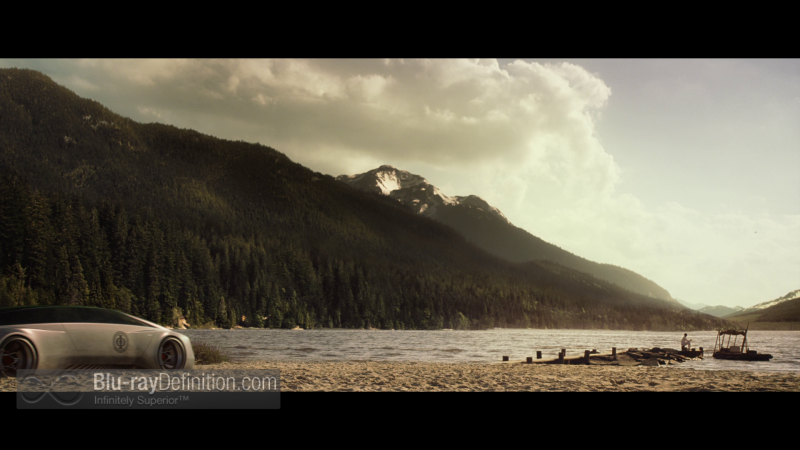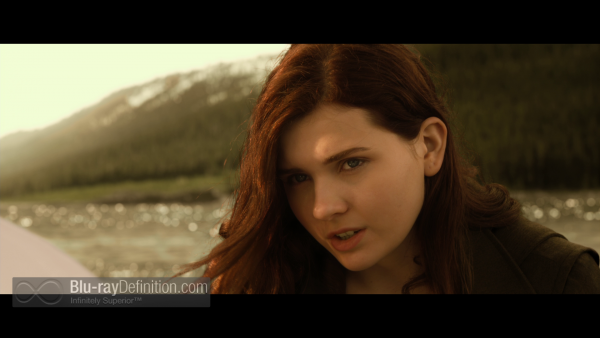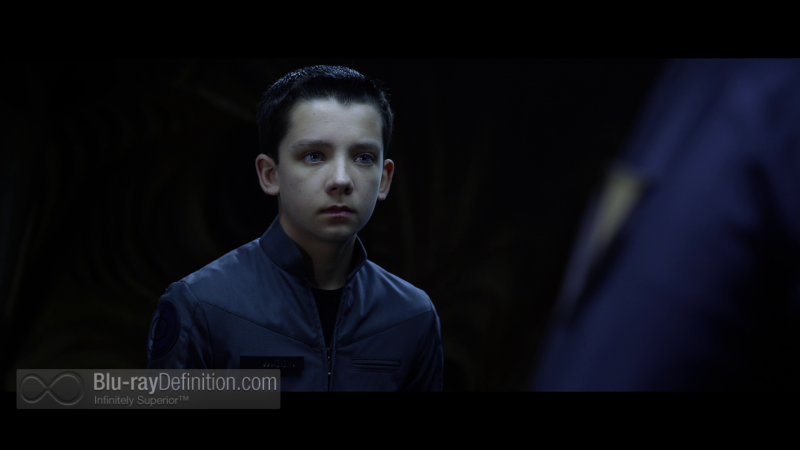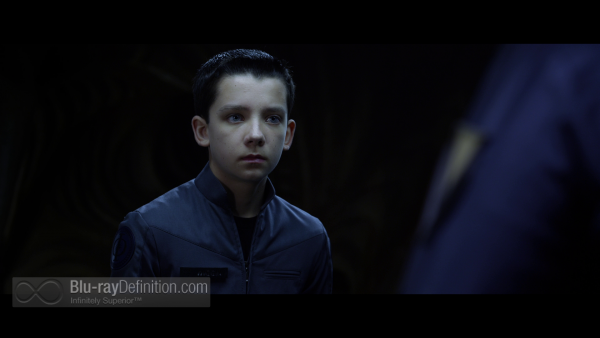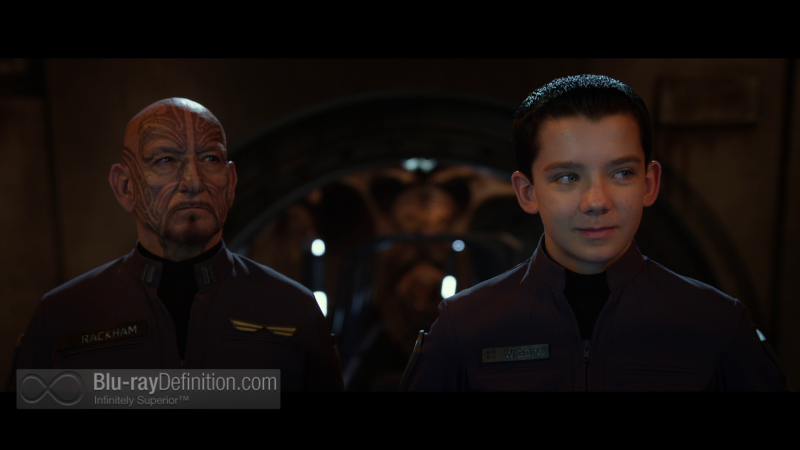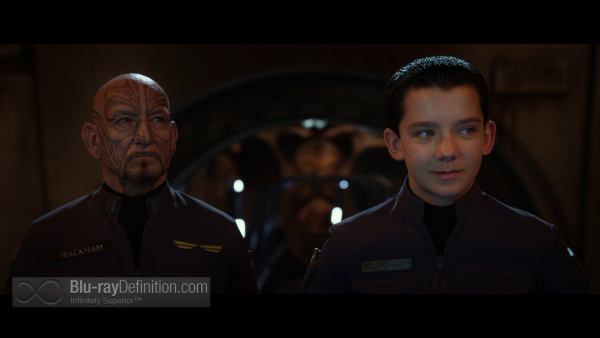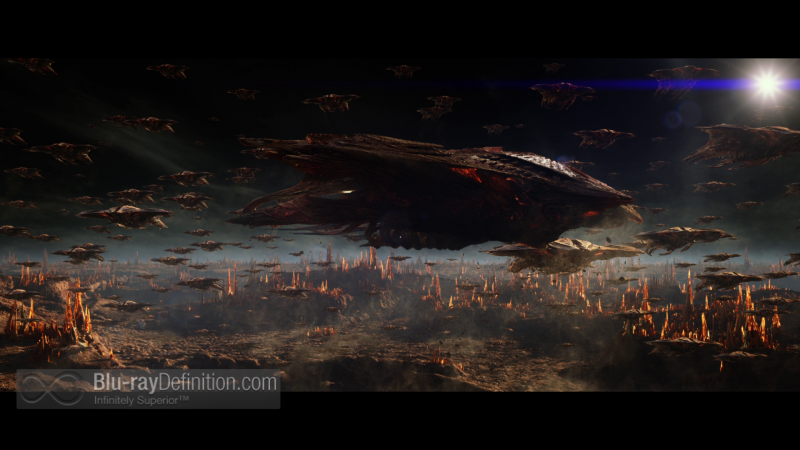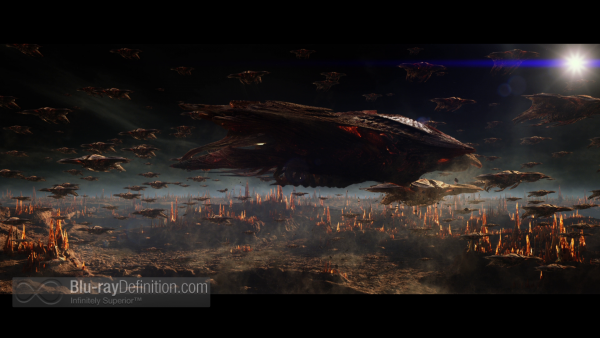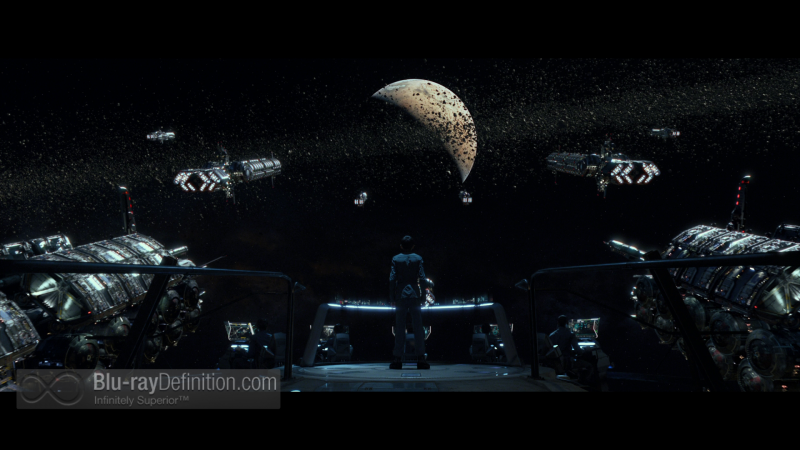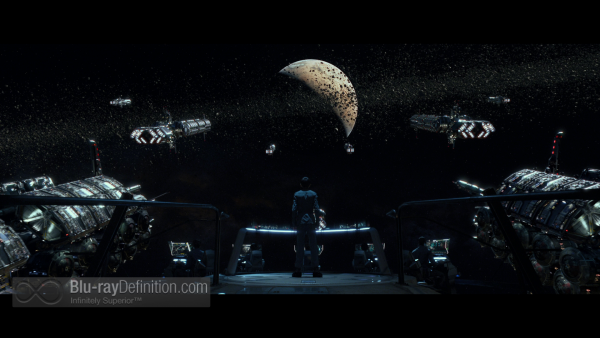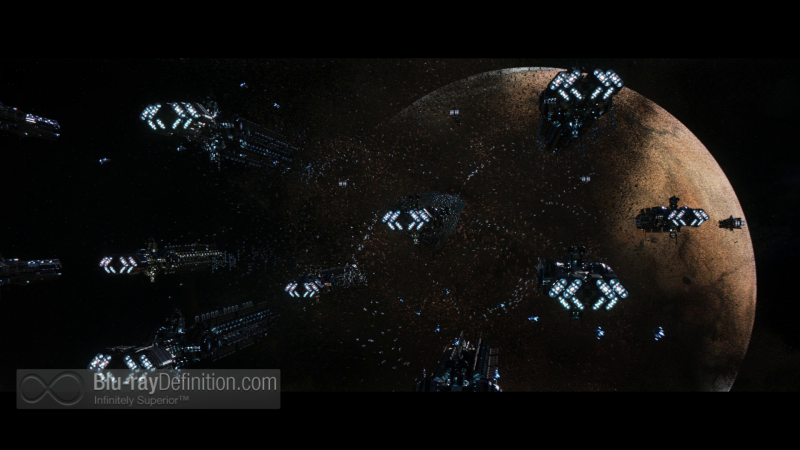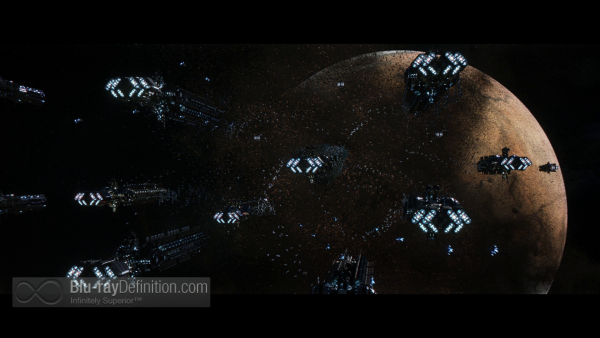 [amazon-product]B008JFUNJQ[/amazon-product]