– –

The Film
[Rating:4/5]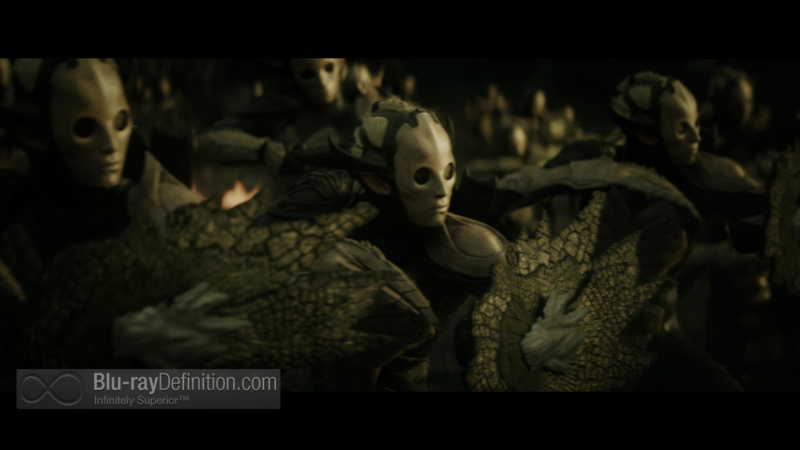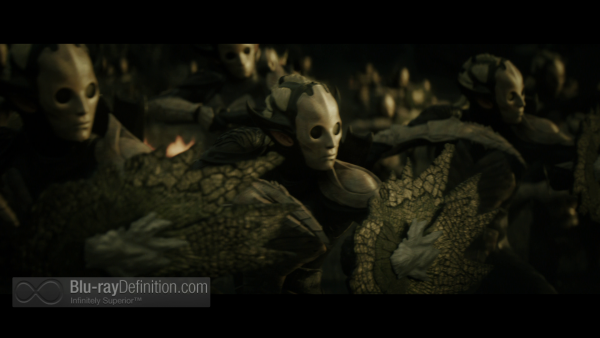 Director Alan Taylor (TV's Game of Thrones; TV's Bored to Death; TV's Mad Men) takes over the reins from Kenneth Branagh for the second outing of Marvel's hammer-wielding Norse god on the big screen. Taylor skips the familial angst of Branagh's Shakespearean-infused origin story for one of pure escapist action, like every good superhero movie should be (unless you're Christopher Nolan).
Thor: The Dark World is set just after the events of Marvel's The Avengers where events in New York City led the superheroes, including Thor, to have to defend the city and the planet. With the Earth safe, Thor (Chris Hemsworth) has returned to Asgard to defend the Nine Realms, leaving behind college professor and love interest Jane Foster (Natalie Portman). His brother Loki, meanwhile, is captured and sentenced to life imprisonment. The movie starts off with a prologue highly reminiscent of Peter Jackson's Lord of the Rings. It sets up the backstory of the movie's antagonist Malekith (Christopher Eccleston), the leader of a malevolent race known as the Dark Elves who seek to destroy all of the Nine Realms.
With the backstory out of the way, now we can dive into the action. A cosmic event is about to take place that will allow Malekith to rain down the destruction he has long desired, but he must obtain a long sought after powerful weapon known as the Aether. Meanwhile, back in London, as Jane tries to forget about Thor, her inquisitive (read: busybody) assistant Darcy (Kat Dennings) stumbles across an odd, unexplainable anomaly. As Jane investigates further, she is transported to the place where Odin's (Anthony Hopkins) father Bor had hidden the powerful Aether after he defeated Malekith years ago. The powerful, amorphous weapon is injected into Jane's body, something too powerful for her fragile human frame to contain. Finally, Thor returns and whisks her away to Asgard in an attempt to save her life, but she soon becomes a target for Malekith who senses the weapon he seeks within her.
An assault on Asgard is launched, and the kingdom is nearly razed, even Odin cannot stop Malekith and his forces. Thor decides to defy his father and work with an unexpected ally, his brother Loki, to sneak into the Dark Realm in order to take down Malekith and destroy the Aether once it is extracted from Jane, but their plan doesn't work exactly as they wished. A battle to save the Earth and all of the Nine Realms once again ensues, with everyone's lives hanging in the balance.
Alan Taylor's film, with a screenplay from Christopher Yost, Christopher Markus, and Stephen McFeely, gives us a rollicking display of action balanced with humor. Comic fans will finally get to see Thor swinging his mighty hammer without restraint here, not unlike how DC Comics' Superman was finally let loose in Man of Steel.
The final act of Thor: The Dark World, which rivals some of the best action films, does tend to feel contrived, despite its epic scope. We are thrust once again into a scenario with a super villain and his world destroying "doom machine" that our hero must save us from. It's a plot device that has been used in everything from 007 to Austin Powers.
Still, there's a great amount of tension to be wrested from this well-worn scenario, and the actors do excellent work in conveying that. Christopher Eccleston is deliciously evil as Malekith, Chris Hemsworth once again strikes a fine balance as strong, honest, and idealistic with a humanity that shines through. Natalie Portman, meanwhile, does what only Natalie Portman can do, and that is infuse a sense of intelligence and purpose into a hero's love interest that hasn't been written very well in either of these two Thor films. The supporting cast members also boost the film's quality with fine performances, infusing just the right dash of comic relief. Kat Dennings and Stellan Skarsgård make what could become an overbearingly dark film a real treat.
Video Quality
[Rating:5/5]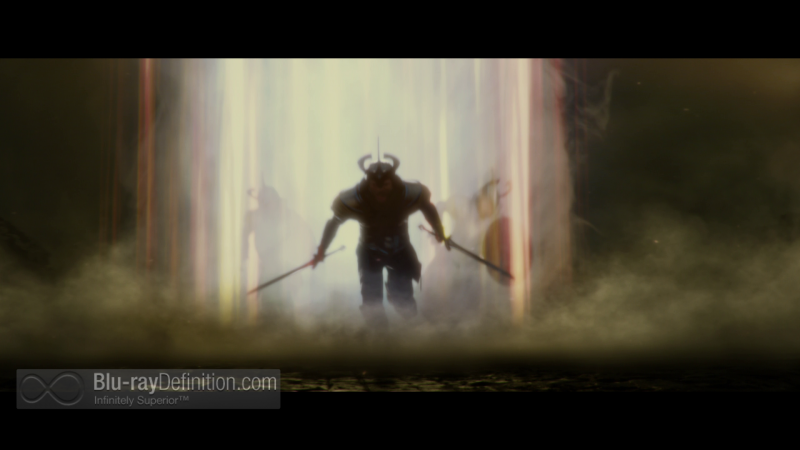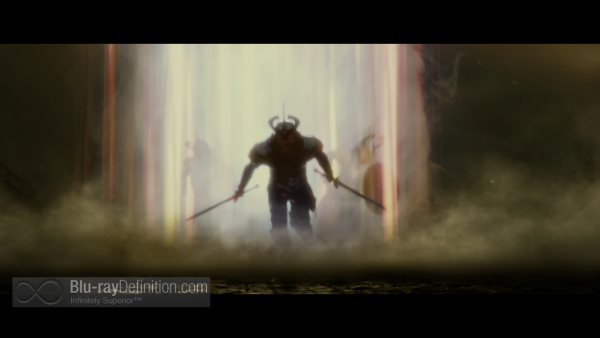 Thor: The Dark World was shot in the anamorphic 2.35:1 format in high definition using the Ari Alexa Plus, Canon EOS 5D Mark II (crash camera/special effects), Phantom Flex (high-speed shots), and Red Epic (select shots). It's Blu-ray release from Disney, arriving with an AVC/MPEG-4 1080p encodement, is pure reference through and through. Try as one might, one won't find any digital anomalies here, the image is pristine and shows a high level of detail, even in the darker scenes where crush isn't an issue. Colors pop when they need to, and textures are strong.
Audio Quality
[Rating:5/5]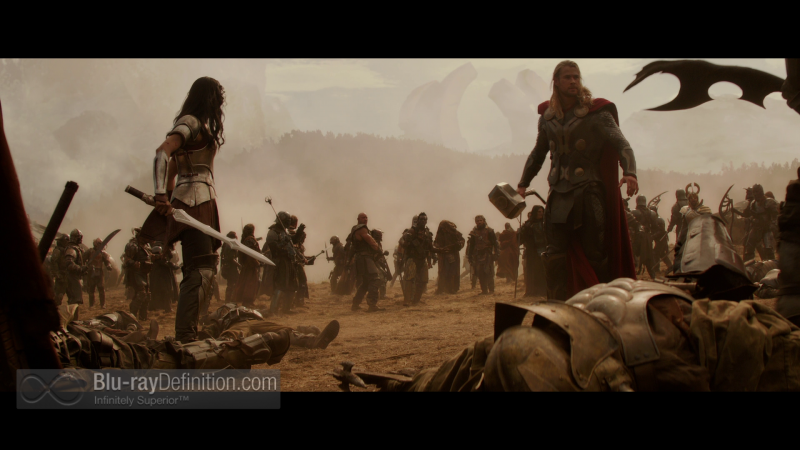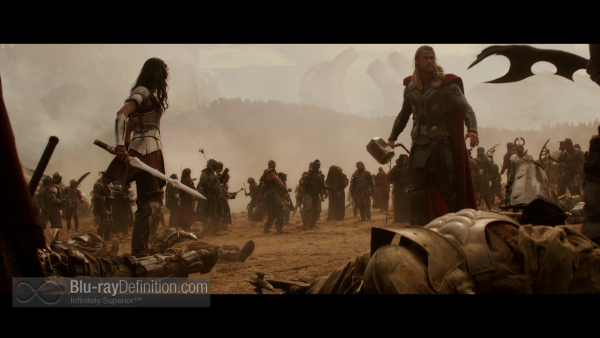 In cinemas, Thor: The Dark World ran with a Dolby Atmos mix, if you had the good fortune to have an equipped theatre nearby. This Blu-ray comes with an English DTS-HD Master Audio 7.1 (48kHz/24-bit) soundtrack that, while it isn't nearly as engulfing as the true Atmos experience, is darn close for a home theatre experience that only uses 8 channels. Furthermore, the balance of sounds spread around the room, dynamic range, clarity, and, most of all, the thunderous low frequencies make this one an exhilarating experience to sit through.
Supplemental Materials
[Rating:3/5]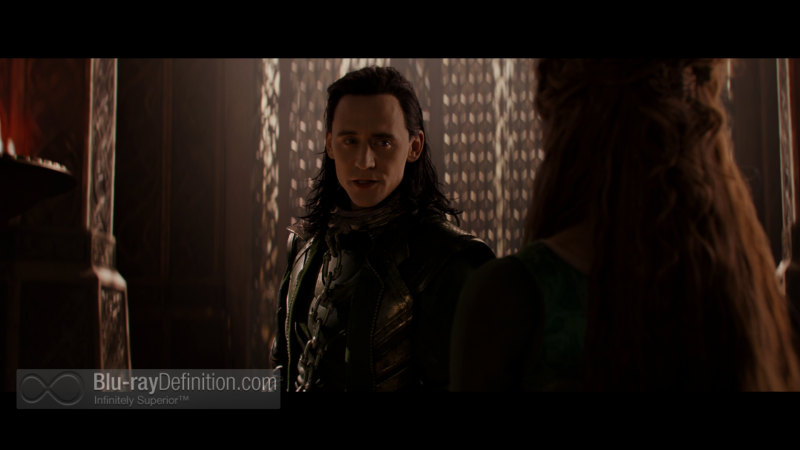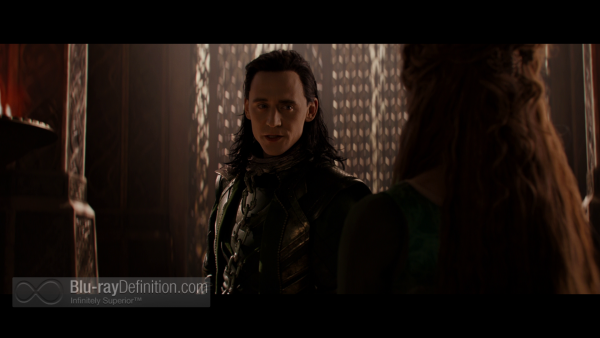 Marvel One-Shot: All Hail the King (2.35:1; 1080p/24; 00:13:51)
Featurettes:

A Brother's Journey: Thor & Loki (1.78:1; 1080p/24; 00:31:39)
Exclusive Look: Captain America: The Winter Soldier (2.35:1; 1080p/24; 00:03:35)
Scoring Thor: The Dark World with Brian Tyler (1.78:1; 1080p/24; 00:05:21)

Deleted & Extended Scenes with optional commentary: (1080p/24; 00:07:49)

Extended Celebration Scene
Jane Learns about the Aether
Loki: The First Avenger
Thor and Frigga Discuss Loki
Dark Elves Prepare for Battle
Extended Vanaheim Scene

Gag Reel (1.78:1; 1080p/24; 00:03:30)
Audio Commentary by director Alan Taylor, producer Keni Feige, Actor Tom Hiddleston, cinematographer Kramer Morgenthau
The Definitive Word
Overall:
[Rating:4/5]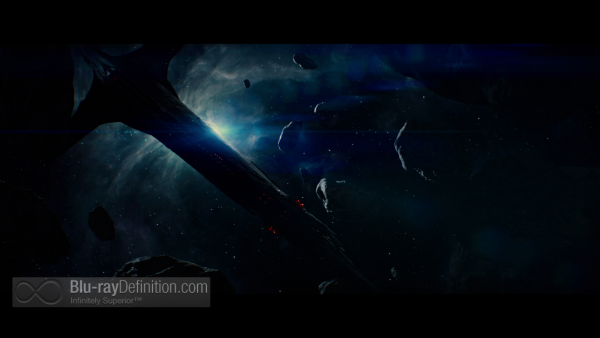 In his second solo outing on the big screen with Thor: The Dark World, the Nordic superhero offers up the escapist action that comic book fans have been looking for. The film dazzles with visual effects, offers a good balance of drama and humor, and most of all lets the hero throw down. The Blu-ray release will also delight with pure reference quality picture and sound.
Additional Screen Captures
[amazon-product]B00HERGNR6[/amazon-product]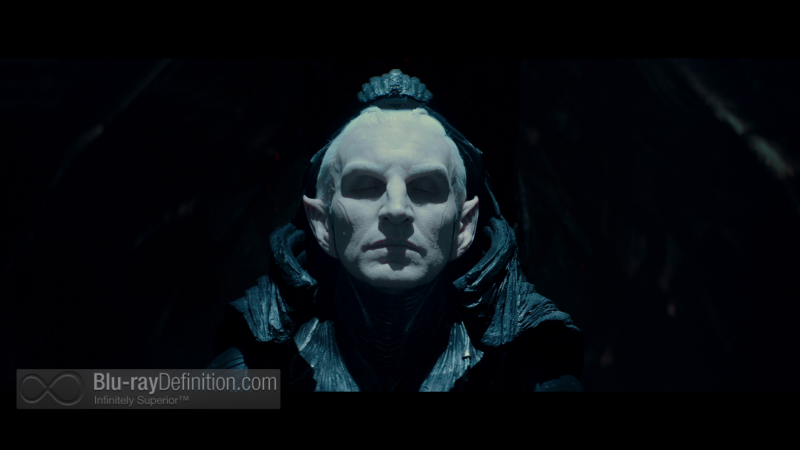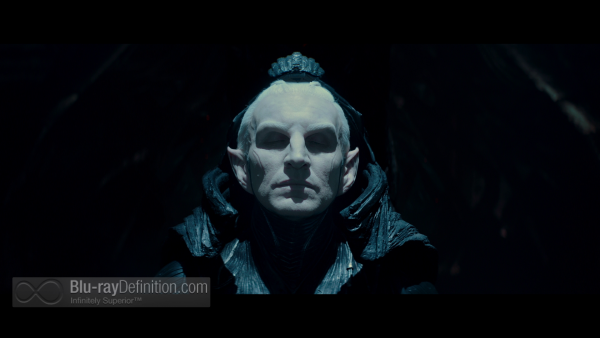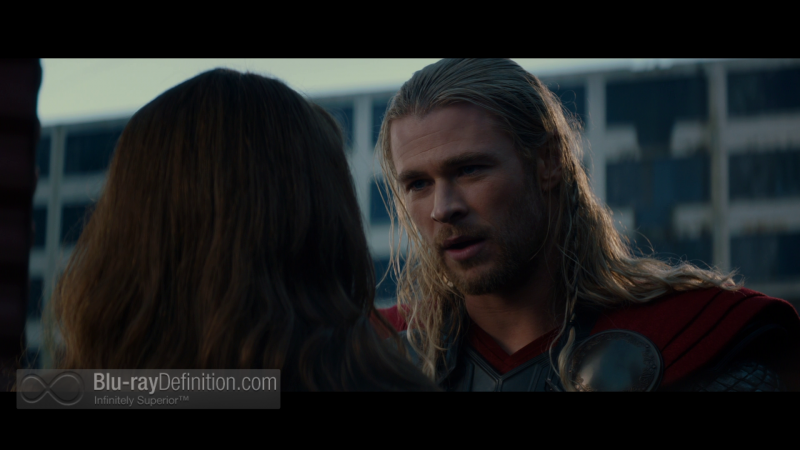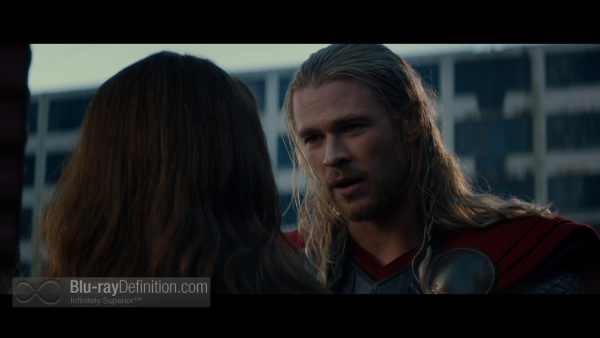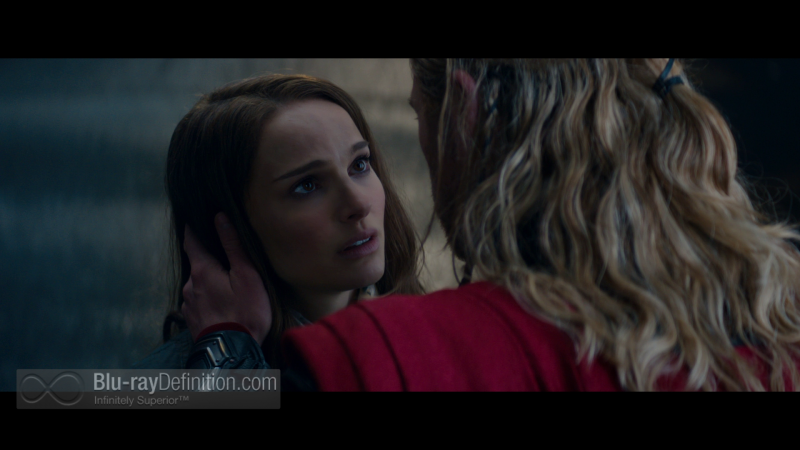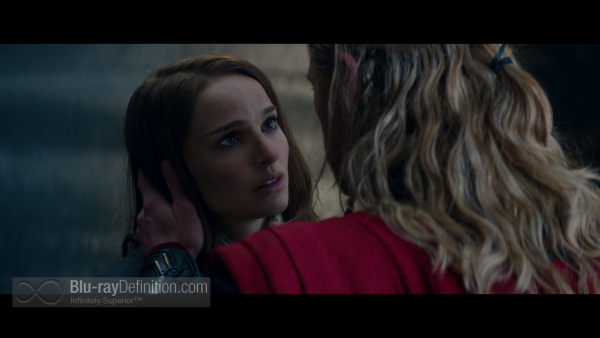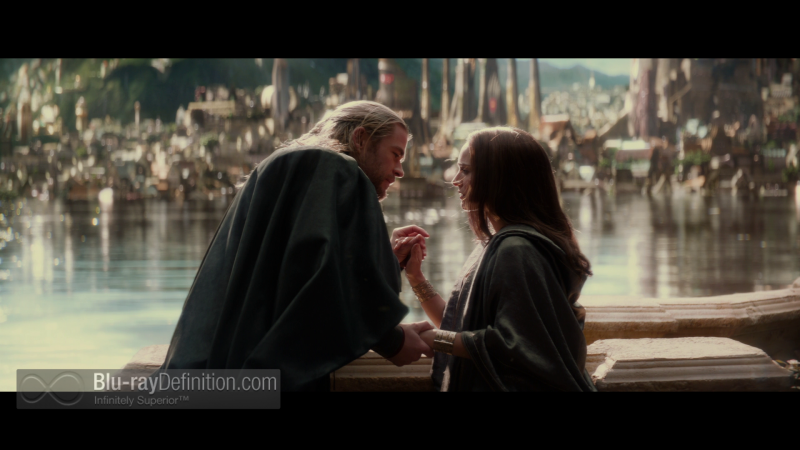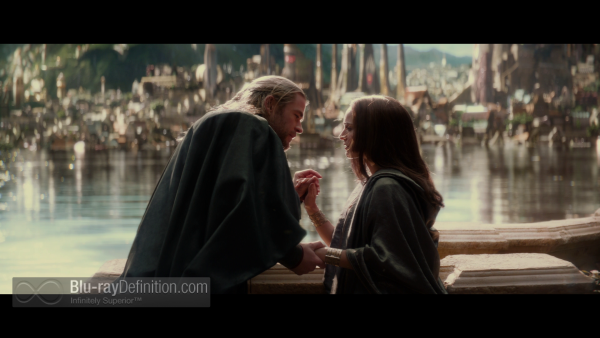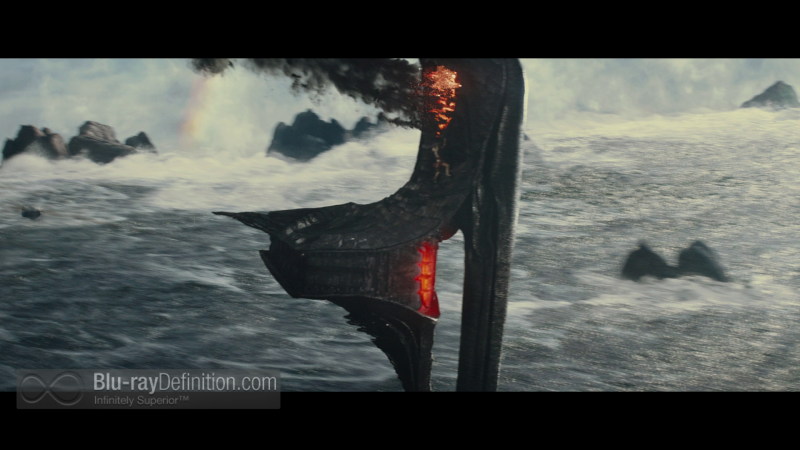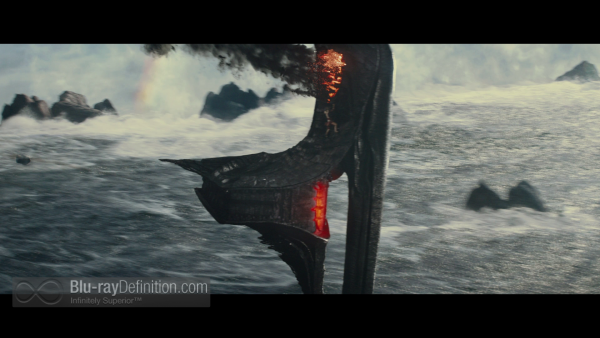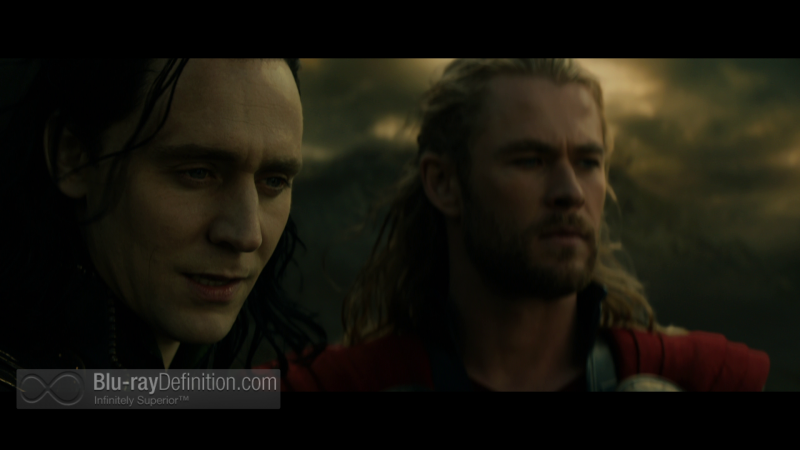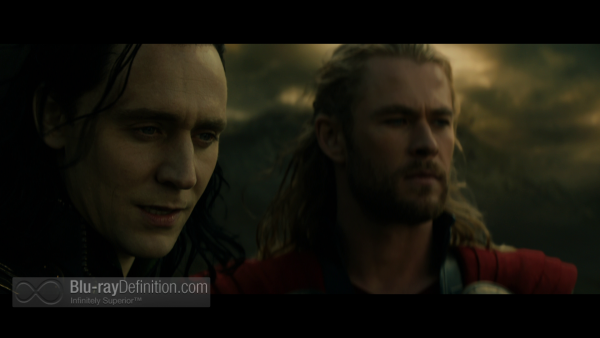 [amazon-product]B00HERGNR6[/amazon-product]