"The Wars to Come"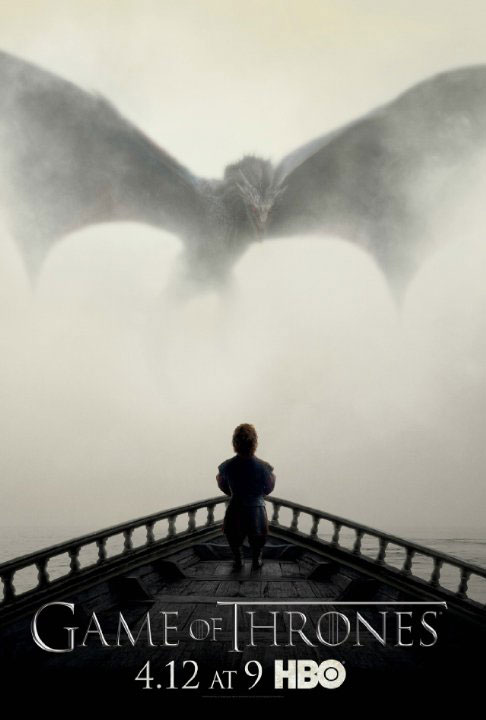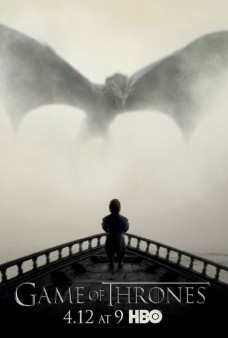 As is always the case with Game of Thrones, there are too many characters and not enough time. Thanks to the pre-show recap everything from season four was pretty well laid out. After Jamie Lannister freed him, Tyrion shot their father and was then shipped to safety in an animal crate thanks to Varys who, as we all know, always has an ulterior motive. The real surprise here is who Varys wants Tyrion to align with.
"The Wars to Come" opens on a young Cersei who isn't afraid to take what she wants. A quality she never outgrew.
"Will I have any children with the king?" Cersei demands of a local witch.
"Yes, the king will have twenty and you will have three."
Though cryptically encoded at the time, flash forward to an adult Cersei and it's plain to see the witch wasn't lying. Mother of three (though not the King's), she is now vying to keep her position in a court where she has no place. Margaery is the younger, beautiful up and comer that was foretold long ago, and obviously destined to be queen at this rate. In light of Tywin's death,  Jaime and Cersei must fight for their perceived rights to the Iron Throne. Something they debate at length whilst over their father's decaying corpse. Tywin's fake eyes creeped me out, yet Jaime and Cersei were so nonchalant about it. I couldn't have taken more than a moment of those painted eye lids!
Bitter as ever, Cersei lays the blame at Jaime's feet, insulting him in the process. Insinuating that Tyrion was more of a man for killing their father on purpose whereas Jamie "did it by mistake." Poor Jaime. He's loved his sister to a fault. In recent years Jaime's struggled to find the morality he's sorely lacked in the past. It's no coincidence that this comes at a time when he's similarly working to define his manhood without his sword hand. Fighting his physical limitations while battling inner demons have separated Jaime from his twin more than anything else could have. I have high hopes for the future of his character.
Tyrion is perhaps the most justified character on Game of Thrones and yet he also provides what could be considered comic relief. Whether it's the stellar dialogue Peter Dinklage is given or the tongue in cheek way he handles it is hard to say, his on screen charisma will have the audience laughing despite the show's dark undertones. The first thing he does when he's set free is drink himself sick. He pukes. And resumes drinking! It's hilarious. Comedy aside, Tyrion's future is bright. From the sounds of it he and Daenerys are about to team up (little does she know!). What a great development.
In terms of ruling Westereos, Daenerys and Tyrion would be the ideal power couple and not in a romantic sense. As her right hand, Tyrion could effortlessly guide her in way her current service providers cannot. Now if only Jon Snow could get on in this, it'd be perfect. Both he and Daenerys remain single, perhaps there's hope yet.
Jon Snow is still fighting the good fight back at Castle Black. He's on the side of the people, whether they are wildlings or those born on the "right side" of the wall. Snow proves his noble character time and again. He hates to see needless suffering, he believes in upholding his duty and above all does what he feels is right. He isn't trying to make anyone king, however he does owe a debt of gratitude to Stannis Baratheon for saving the Night's Watch in their time of need. So against his better judgment he resolves to assist Stannis in the few ways he can.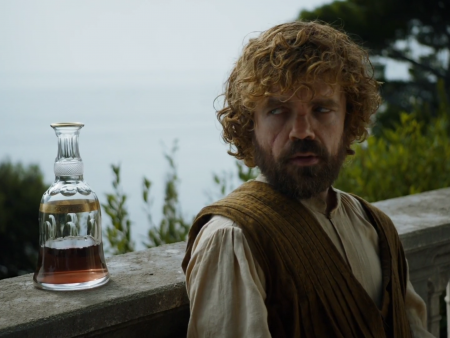 Meanwhile Daenerys is fighting a losing battle with her dragons as well as the people of Meereen. Both are rebelling, testing her limits and seeing what they can get away with. Looking in all the wrong places for counsel, its clear Daenerys has lost the clarity with which she conquered the city. Devoted to being a fair and honorable Queen, she faces difficulties that she cannot reconcile. It is a far easier task to be a ruthless leader, which is something Daenerys refuses to be. Her dedication is as admirable as her beauty which has earned her a long list of suitors.
Sansa Stark has a suitor of her own it seems, though she'd gladly rid herself of him if she could. Still fearing for her life, Sansa is stuck with Littlefinger, her admirer and protector. She no longer daydreams of being queen and attending lavish balls, these days what she wants most is to reconnect with her family. Littlefinger has promised to take Sansa to a far off place, so removed no one will care who she is. Could this be the same place Arya Stark has ended up in? I certainly hope so. It's high time some of our major characters collided. All these near misses feel more like a tease than foreplay.
Brienne is becoming notorious for her near misses. She's already let Arya slip through her fingers and now Sansa. To be fair, she didn't know she was passing Sansa Stark on the road. Few would, with her dark hair, muted gowns and head hung low she's a shadow of the girl she once was and yet stronger for it. Despite her strong start Brienne seems to be questioning her credibility. Defeated by her loss, she refuses to call herself a knight which therefore means the boy assigned to her cannot be a squire, much to his disappointment.
Overall this was a fantastic Game of Thrones premiere despite the slow pacing. The season five premiere was clearly meant to reestablish our beloved characters, bring the audience up to speed and lay the groundwork for what I hope will be a spectacular season.

Aurora Snow Says
Episode Rating:
[Rating:4/5]