– –

The Performance
[Rating:4/5]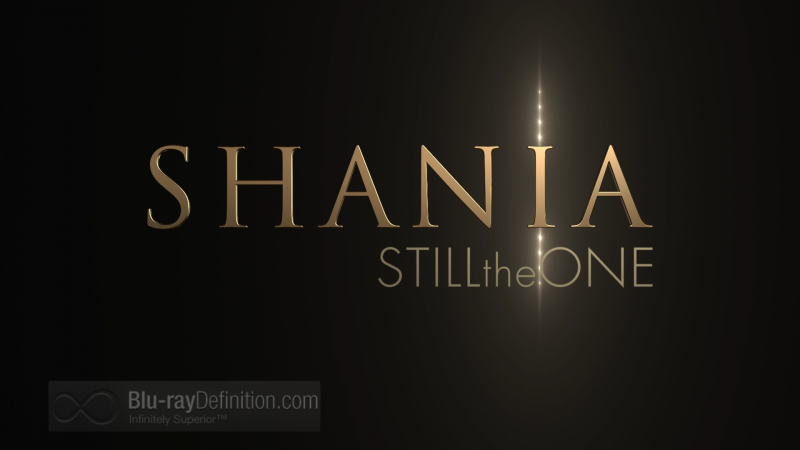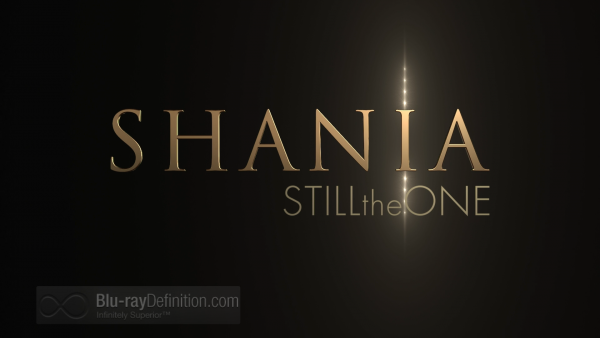 Shania Twain (born Eileen Regina Edwards in Timmins, Ontario) is simply the best-selling female country artist of all time. In a career spanning three decades, Twain struggled at the beginning but in 1995, her second album, The Woman In Me, produced five top singles, led by "(If You're Not In It For Love) I'm Outta Here," "You Win My Love," and "God Bless The Child." Shania's third album, Come On Over, proved to be the real breakthrough with hits like "You're Still The One," and "Man! I Feel Like A Woman!" The rest, as they say, is "history." Vocal problems, eventually diagnosed as dysphonia, eventually responded to therapy and considerable time away from performing. To kick off her  comeback, in 2011,  Shania signed a contract for a long running show in Las Vegas. This 2012 live performance at Caesar's Palace Colosseum marks Shania Twain's triumphant return to the concert stage.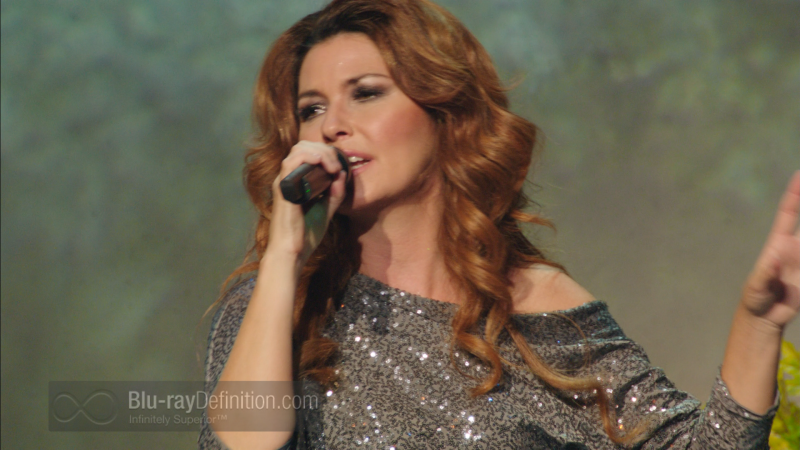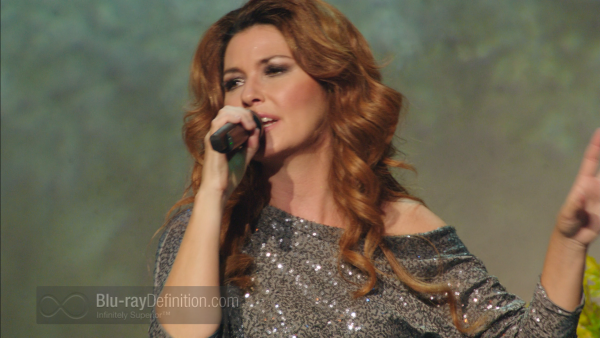 ST fans will be delighted by the following playlist:
Opening
I'm Gonna Getcha Good!
You Win My Love
Don't Be Stupid (You Know I Love You)
Up!
The Good, the Bad And The Sexy (Interlude)
I Ain't No Quitter
No One Needs To Know
Whose Bed Have Your Boots Been Under
Any Man Of Mine
Shania Style (Interlude)
That Don't Impress Me Much
Honey I'm Home
(If You're Not In It For Love) I'm Outta Here
Shania Memories (Interlude)
Carrie Anne
Come On Over
Love Gets Me Everytime
Rock This Country!
Today Is Your Day
Black Horse, White Horse (Interlude)
You're Still The One
From This Moment On
Red Storm (Interlude)
Man! I Feel Like A Woman!
Rock This Country (Audio only and recorded live in Calgary)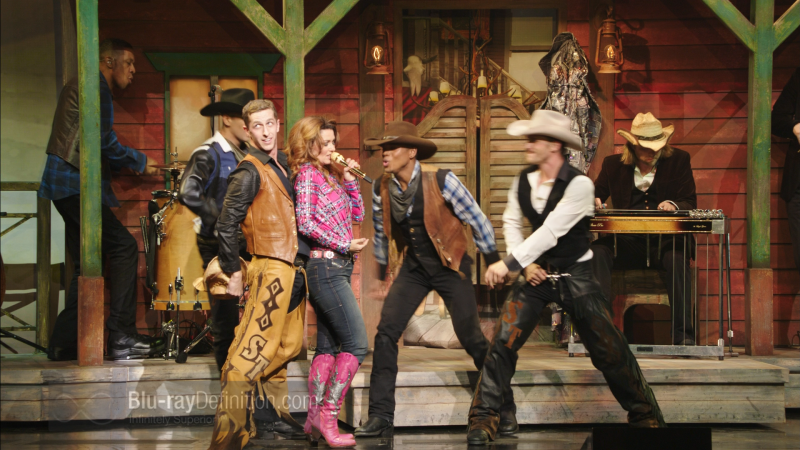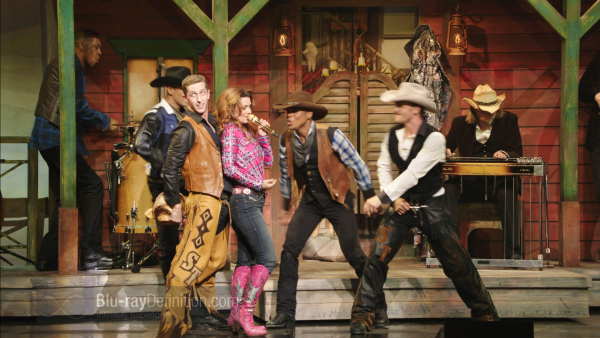 Supported by a thirteen-piece band, a dance crew, and back up vocalists that included Shania's sister, Carrie-Ann, the performance bar was set extremely high. After an eye-popping "space odyssey" entrance and suspended on a flying motorcycle, Ms. Twain simply rocks it in a tight sequined body suit. Several costume changes follow with outfits that are more restrained than those that the costume-changer extraordinaire Cher featured in her many Vegas shows.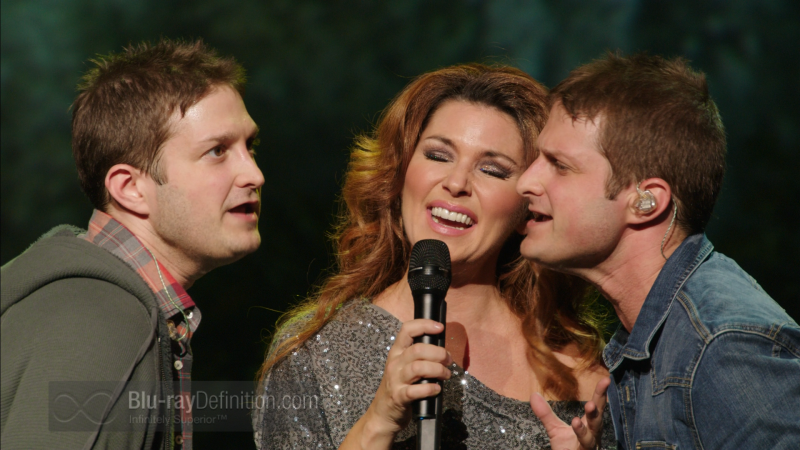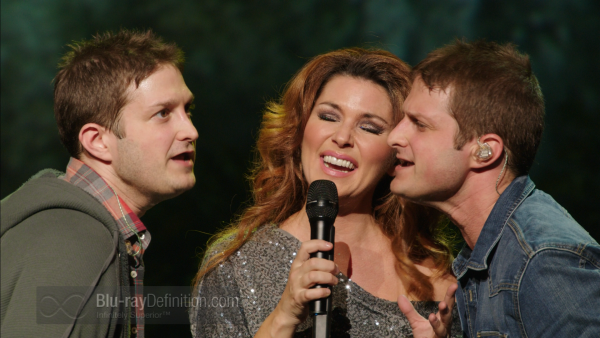 There is plenty of variety in Shania Twain: Still The One — Live From Vegas, a well-balanced show with country ballads juxtaposed with straight-ahead rockers. Throughout, Twain is in excellent voice and great shape while her stage mates prove to be excellent colleagues. One of many highlights is gorgeous version of "You're Still The One," delivered by Shania clad in white and riding bareback on a white horse. But ST fans would leave hungry if they did not get "Man! I Feel Like A Woman!" and boy did they ever get it!

Video Quality
[Rating:4/5]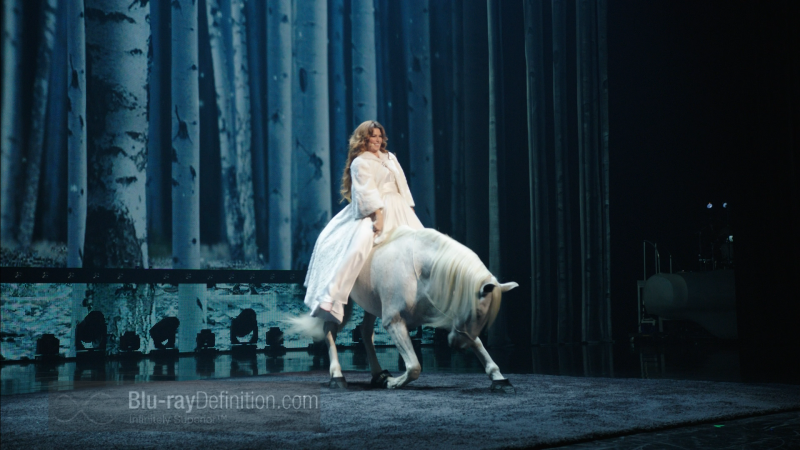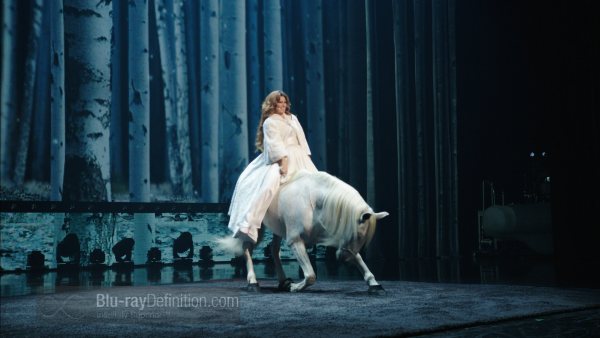 Video director Mark D. Allen and his cameramen deliver a very well shot concert film with minimal motion artifact, great colors and fabulous coverage of the performance stage. Of course there are plenty of close-ups of Shania who, then at 47 years of age, was still a stunner. Rear stage projections are plentiful and add terrific atmosphere to the show.

Audio Quality
[Rating:4/5]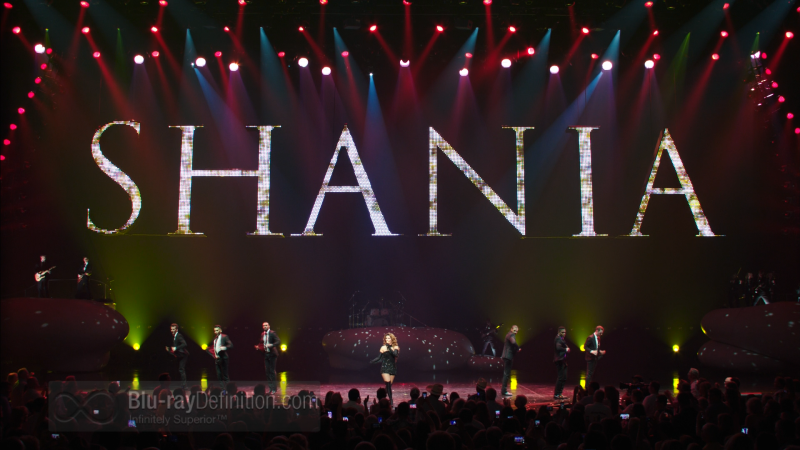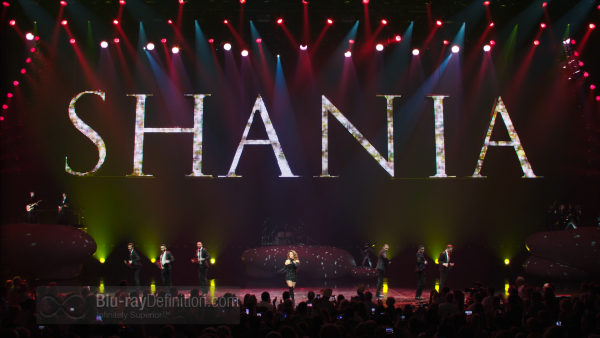 As I have noticed with other Eagle Rock concert videos, the volume level is noticeably higher than typical Blu-ray soundtracks (you have been warned!). That said, the vocals and instrumentals are very clear and sound very much like what I remembering hearing in this venue.  The lossless 5.1 surround version is the one to choose, adding considerable ambience and realistic audience noise.

Supplemental Materials
[Rating:3/5]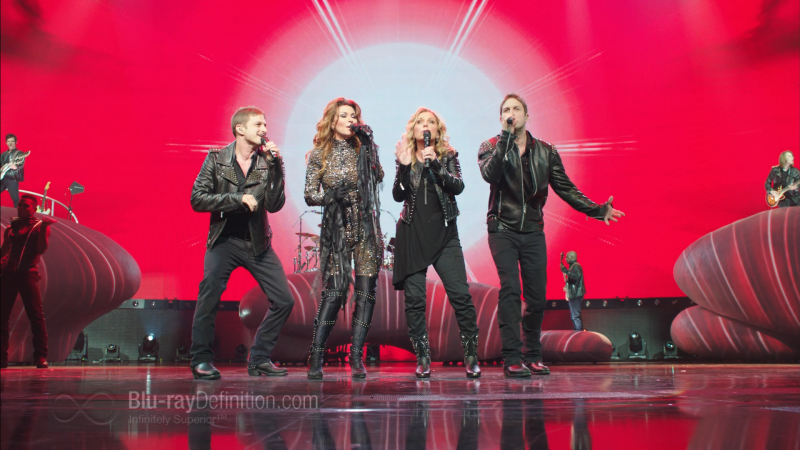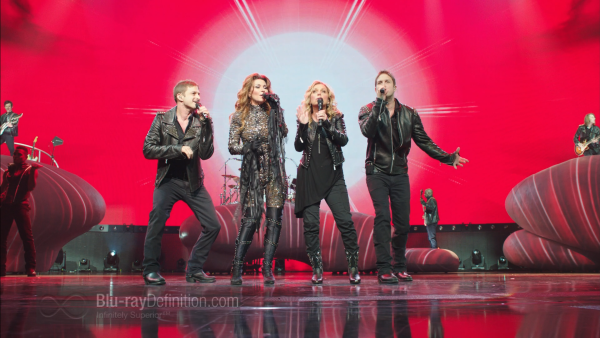 There are two extras included:
A slim booklet with pictures and performance credits.
"Backstage Pass" (English LPCM 48kHz/16-bit) (1:01:16): An intense behind-the-scene documentary (shot by Shania's husband) on the conceptualization, development and preparation for the show. Watching everything come together, down to the fine details, is truly fascinating.

The Definitive Word
Overall:
[Rating:4/5]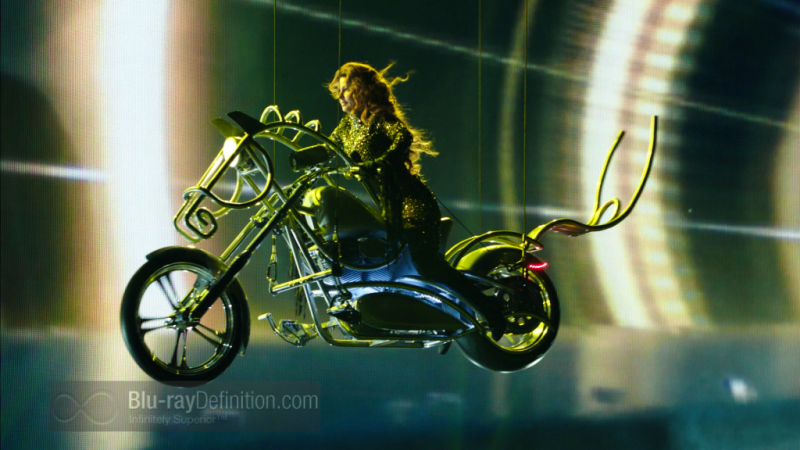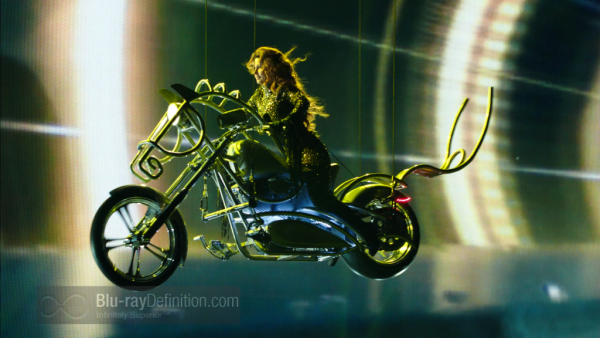 Shania Twain: Still The One — Live From Vegas demonstrates that one of the most successful performers of her generation is "still the one." The downright pizzazz that characterizes Ms. Twain's showmanship will provide ninety minutes of sheer enjoyment even to viewers who, like myself, are not big country music fans. Just go out and get this one!
Additional Screen Captures
[amazon-product]B00REK1ZJO[/amazon-product]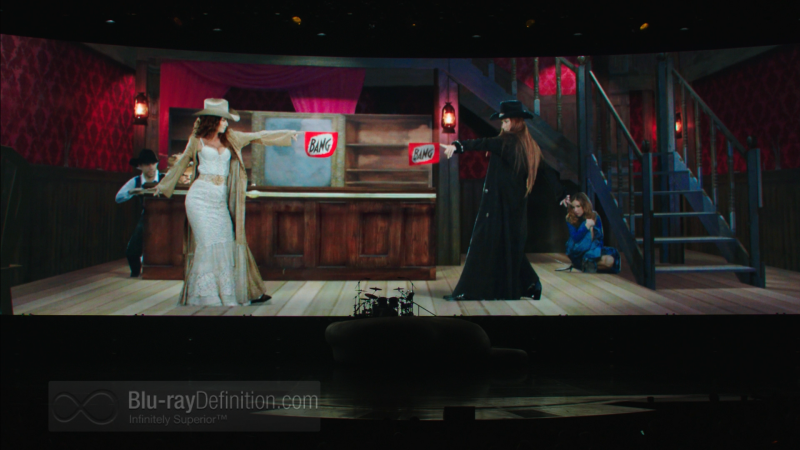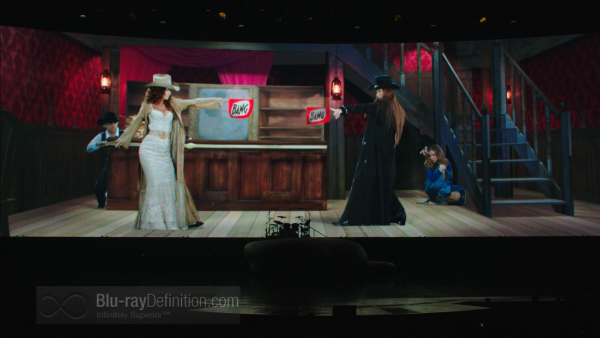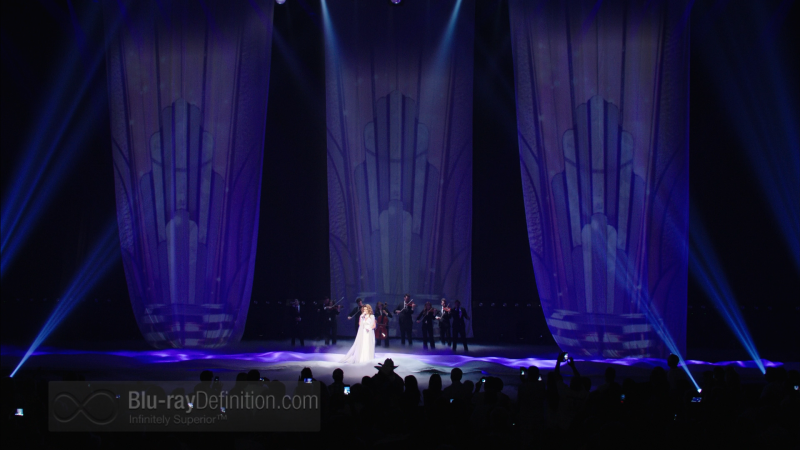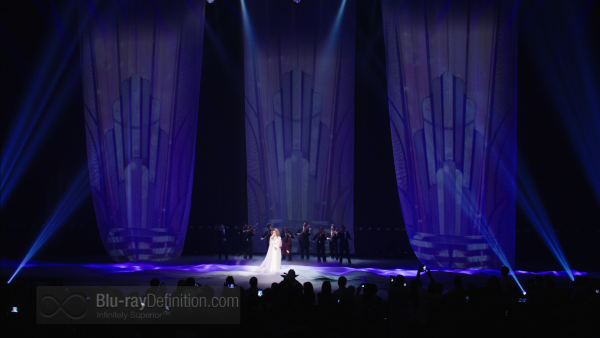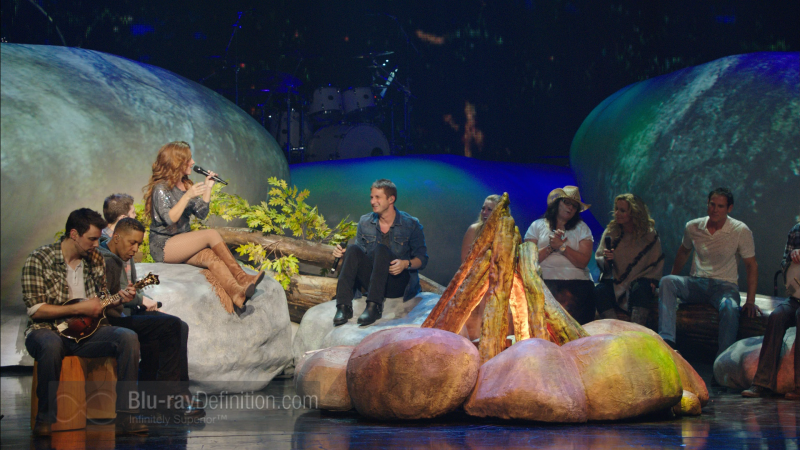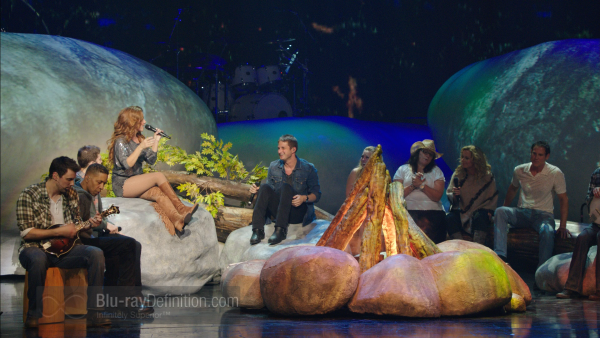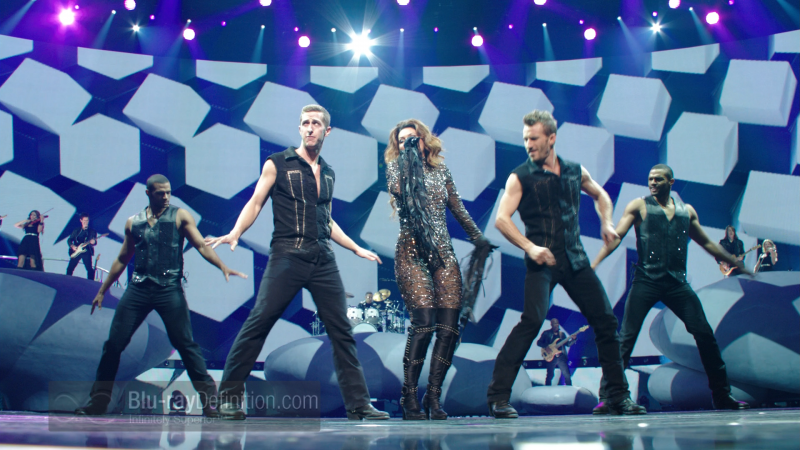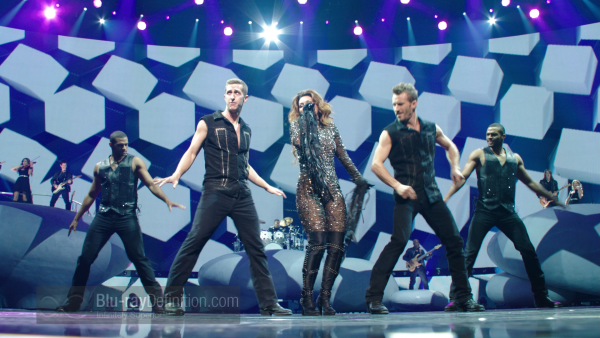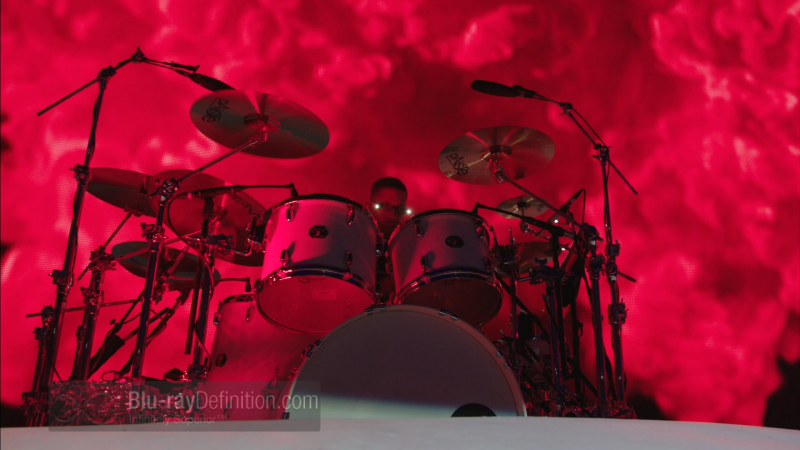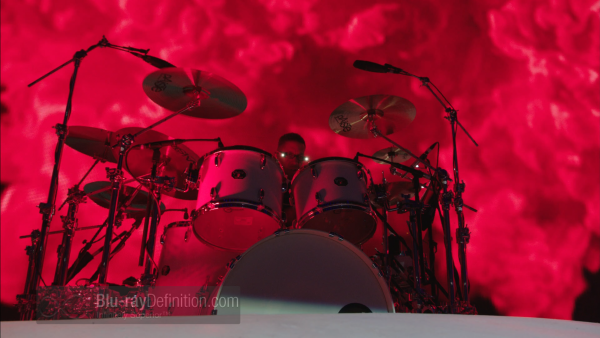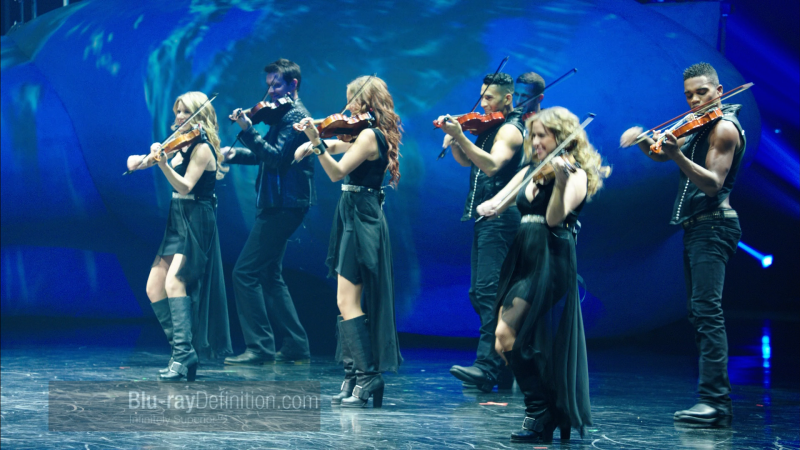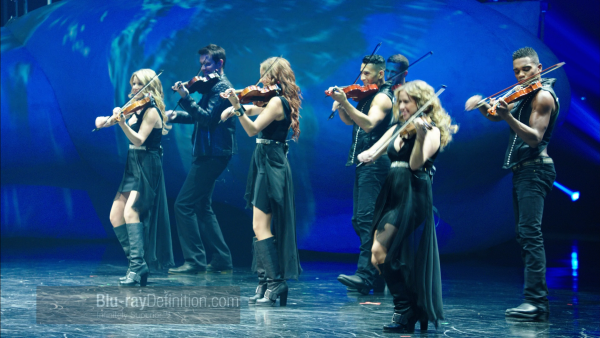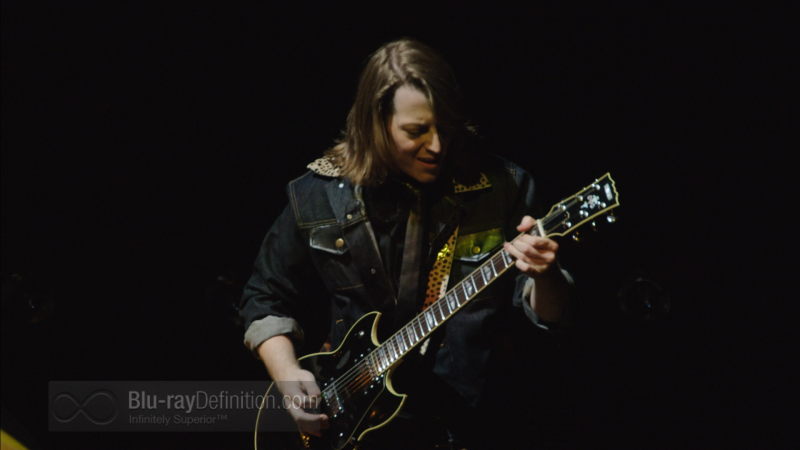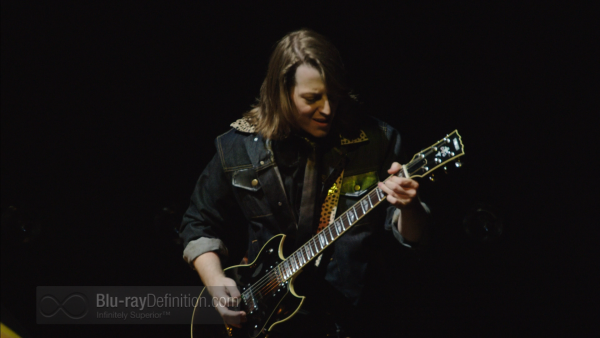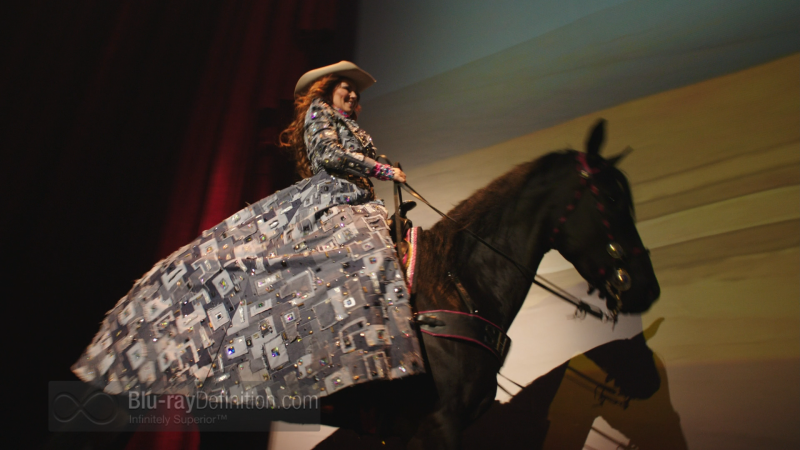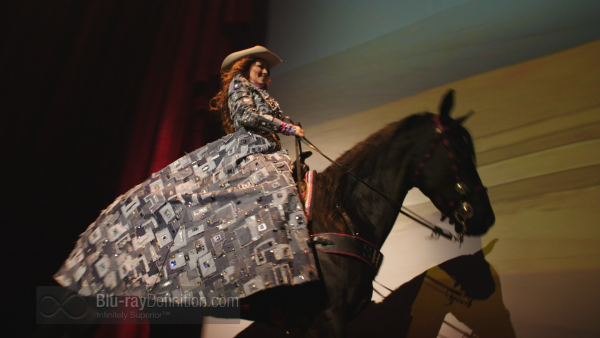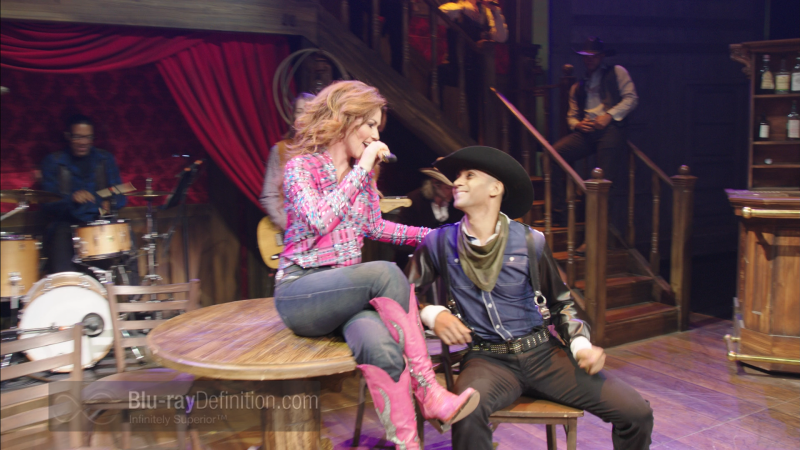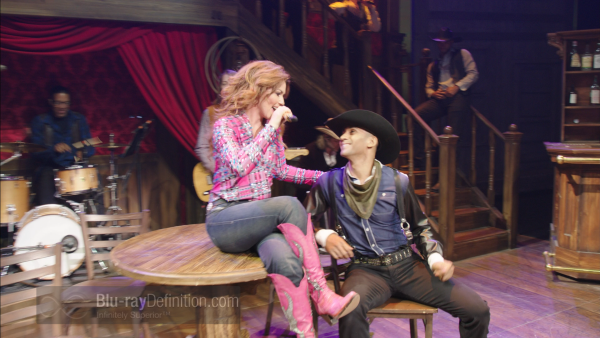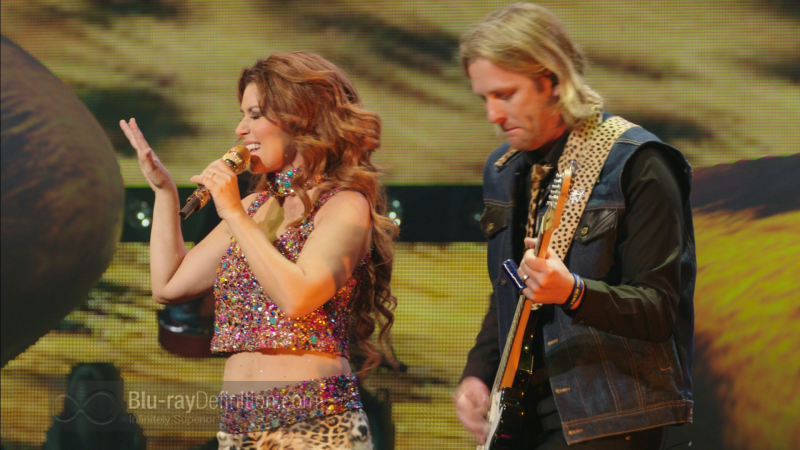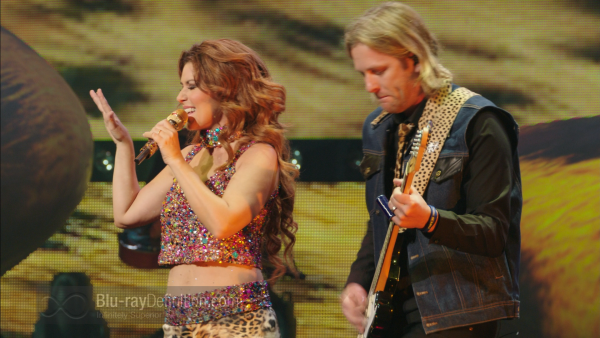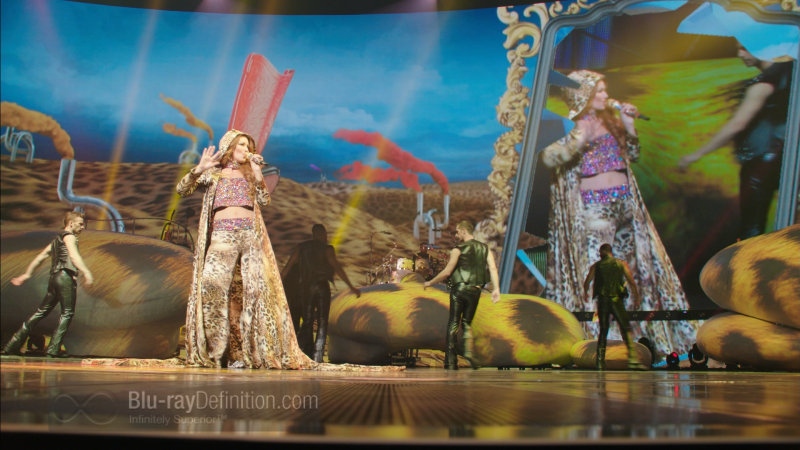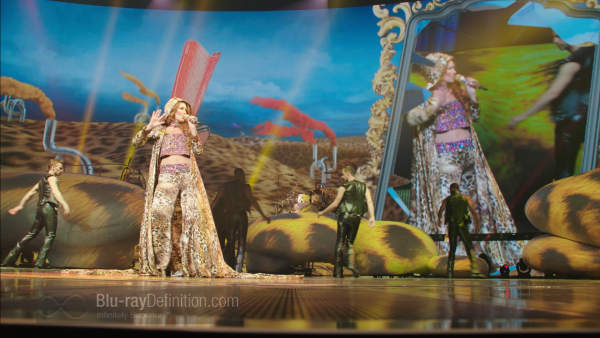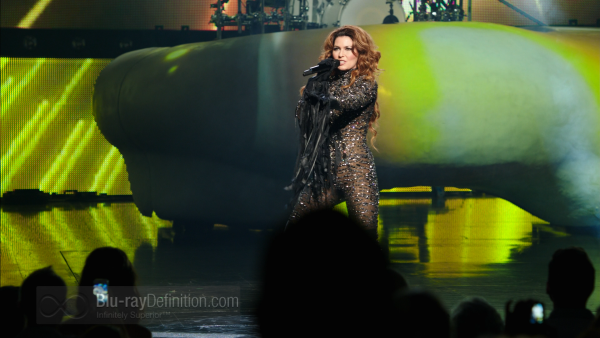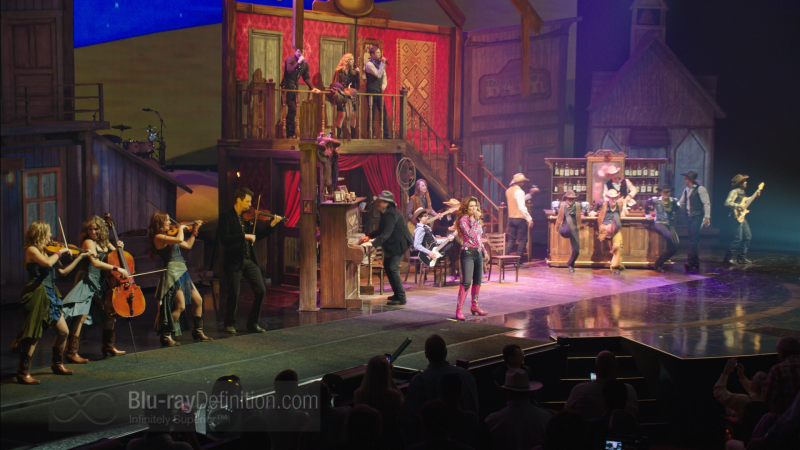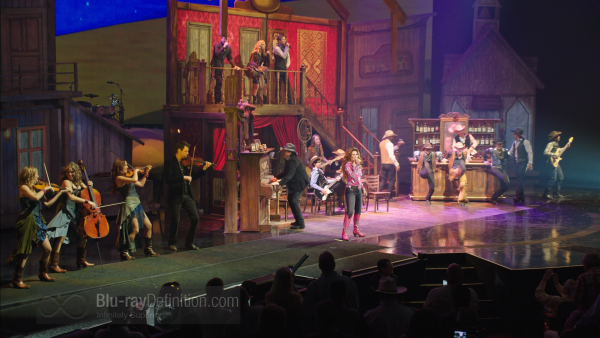 [amazon-product]B00REK1ZJO[/amazon-product]