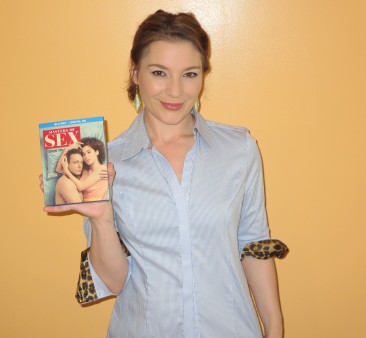 –
In a time when sex was hardly talked about, sex research pioneers Bill Masters and Virginia Johnson changed the world with their eye opening studies, paving the way for sexual liberation. At the time their work was greatly scrutinized and the validity of it affected them personally and professionally. Masters and Johnson endured a number of failures before finding success and it's those failures that Masters of Sex: Season Two lingers over.
Problems at home seem to be an issue most characters are plagued with this season, but none as deeply as Virginia Johnson (Lizzie Caplan, The Interview). Dividing her attention between her children, Bill Masters (Michael Sheen, Midnight in Paris), and her work proves impossible. She's forced to rethink her priorities. Choosing between work and children is perhaps one of the more difficult decisions working mothers face. In the late 1950s when women were still expected to aspire to be a married housewife, this type of thinking was socially unacceptable. Mothers who chose careers over children were judged harshly and as such Virginia's passion for her work was held against her. Ambition outside of the home was frowned upon, but that doesn't mean it didn't exist. Virginia is one of the more forward thinking women on the show; she refuses to accept societal constraints.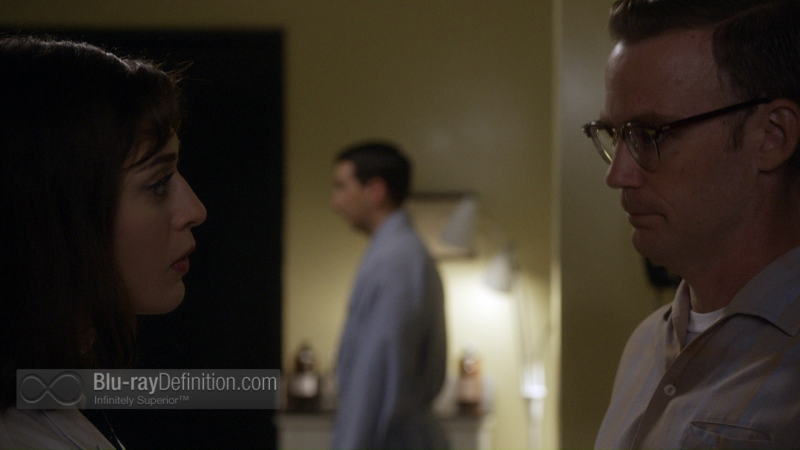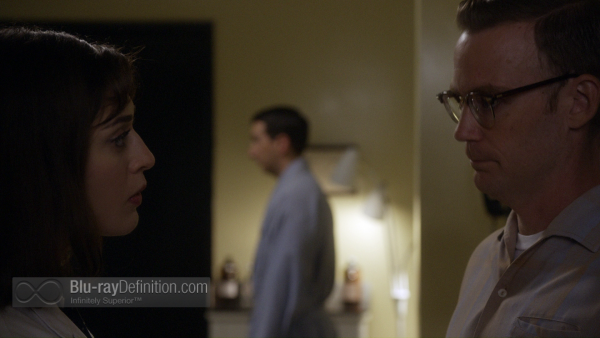 Regardless of how likeable Virginia is, the fact remains that her kids don't receive the bulk of her attention. Work and Bill monopolize her time more than ever. In a convenient twist of events, Virginia's ex-husband George (Mather Zickel, Wanderlust) pops back into her life with a shiny new wife and requests more parental duties. What at first may have been a blessing in disguise turns into a nightmare for Virginia. Getting her kids back proves more difficult than she'd ever imagined. In order to win back custody Virginia may first have to prove her work respectable.
Once an esteemed doctor, Bill Masters' reputation has been tarnished by his sex studies though his work itself remains in excellent standing. Masters is at odds with himself. He refuses to give up his studies and won't work at a hospital unless they allow him to continue with his sex research. Professionally this is creating more problems than he cares to acknowledge. Dedicated to his work, Masters stubbornly holds onto his ideals despite the acute stress it causes, which incidentally drives him further away from his home life. Masters turns his attentions instead to Virginia Johnson, his new obsession and escape. More understanding than most, Virginia relates to him in a way few other women can, sharing his passion for research.
In a surprising turn of events, Masters begins to question himself, introspectively searching for answers to his otherwise inexplicable conduct. His mistakes begin to take their toll and for once he notices the unintended consequences of his self serving behavior. Masters has always been socially clueless but this marks the first time he seems to care.
While there are many entertaining relationships in Masters of Sex, the heart of the series is in the evolving relationship between Masters and Johnson. The relationship becomes increasingly complicated as they rationalize the affair, hooking up in hotel rooms and documenting their intercourse all in the name of science. Tensions mount and by the third episode they essentially implode, verbally and physically bubbling over. Masters is more of a man's man than he's let on, apparently he knows how to fight and sexually rough up women (not to be confused with abuse). Virginia gently reminds him that no matter what he reveals to her, she's on his side: "We might look like white picket fence types, but there's nothing normal about us." They take turns sharing their past with dialogue cleverly orchestrated to illustrate just how different they really are. "The Fight" is perhaps one of my favorite episodes of the series, an unforgettable brilliantly directed episode.
As Masters frolics about with Virginia, his poor wife Libby Masters (Caitlin FitzGerald, It's Complicated) is stuck at home tending to a screaming baby. Feeling more like a single mom than a married woman Libby attempts to restore balance to her life by hiring a nanny (Keke Palmer, Akeelah and the Bee). Frustrated with her situation, Libby picks on her nanny creating non-existent conflicts that almost always play up their racial and socioeconomic divide. The nanny isn't the problem, it's her husband.
Libby admits to knowing about her husband's affair to the new man in her life as she begins one of her own. Robert Franklin (Jocko Sims, Dawn of the Planet of the Apes), leader of the African American rights group, is who she turns to. Up until now Libby has only done what is expected of her being a woman of her time, so it's particularly shocking for her to engage in an extra-marital affair. Stepping outside the boundaries of her character, Libby slowly begins to define herself as an individual, someone other than Bill Masters' dutiful wife.
One of the more interesting oddball relationships that develops this season is between goofy, womanizing, skinny blond doc Austin (Teddy Sears, The Client List) and thick-waisted diet pill peddler Flo (Artemis Pebdani, Sex Tape). Tables are turned in this hilarious romance as Flo treats Austin with the same disregard he's treated a great many number of women before her. It's reverse discrimination.
Sarah Silverman's appearance deserves a worthy mention. She was excellent as the long lost lesbian lover Betty has tried so adamantly to forget about. Silverman's character only further exacerbates the problems of Betty's sham marriage.

VIDEO QUALITY
[Rating:4.5/5]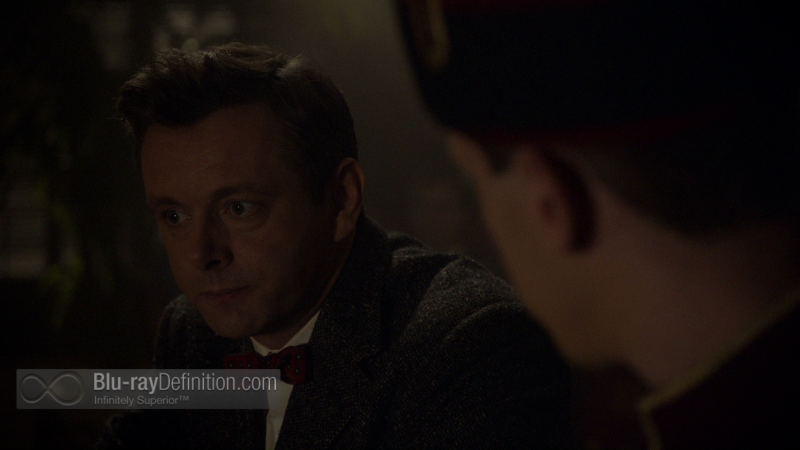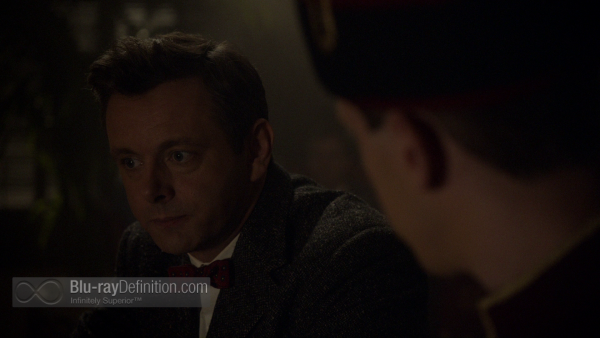 Featuring a beautifully rendered 1080p/AVC-encoded transfer Masters of Sex: Season Two is just as gorgeous as the first one. With beautiful black tones, and admirable color contrast and saturation there is little to complain about. So much rich detail and texture in this show! From the perfectly coiffed hair of the era, to the well lined lips of the female leads, every detail is exquisitely documented. It's a surreal venture into a distinct period of time. Vibrant colors leap off screen, skin tones glow and the edges are well defined. Overall this is an elegantly done series.

AUDIO QUALITY
[Rating:4.5/5]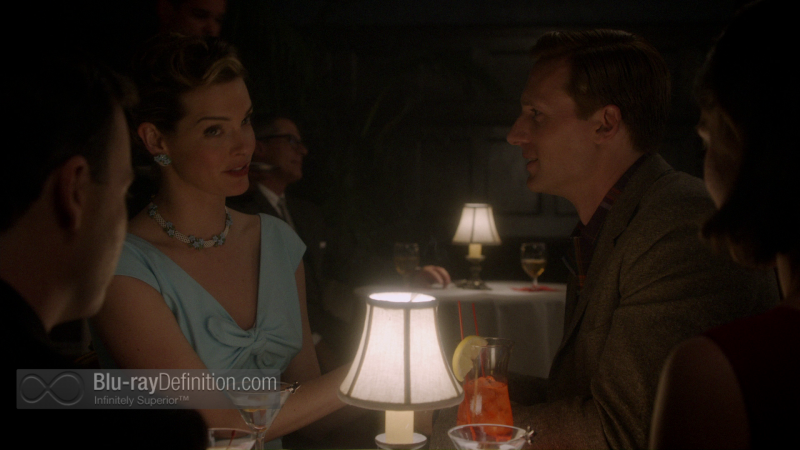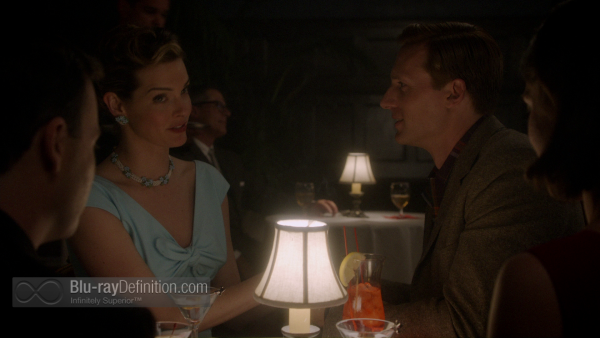 Masters of Sex: Season Two features an engaging DTS-HD Master Audio 5.1 lossless track. Though this is a dialogue driven series, with plenty of ambient mood setting audio, the LFE and rear speakers are still put to good use. The most explosive sounds in this series come from the actors themselves, which is consistent with this type of period piece. Dialogue is never muddled, always clear and the subtle sound track only makes it more immersive.

SPECIAL FEATURES
[Rating:2/5]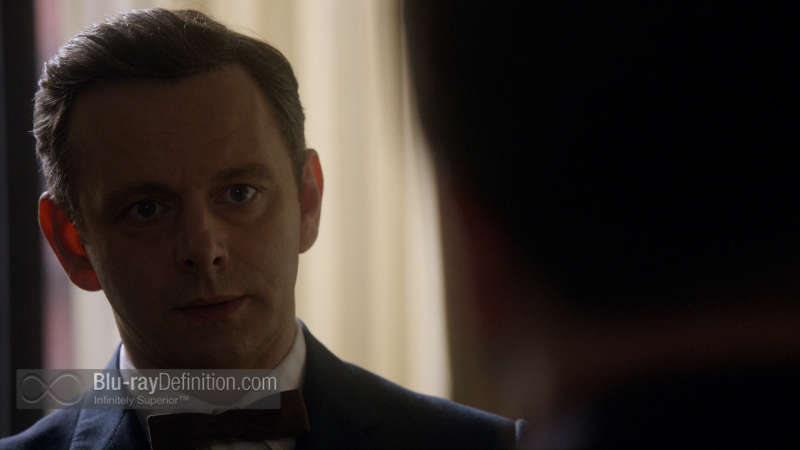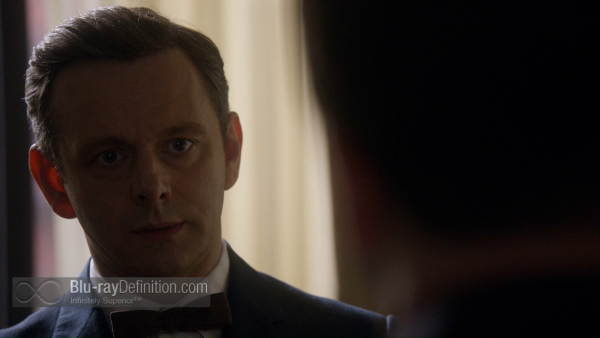 DISC TWO:
The Women of Sex: Showrunner Michelle Ashford guides this narrative going into great detail about the show's female characters and the women who play them. Insights from Executive Producer Sarah Timberman in addition to female and male cast members round this out making it a delightful extra.
DISC THREE:
The History of Sex: Cast and crew comment on how they adhere to the facts, stay true to the essence of the story and above all how the show as a whole works to integrate history through its characters and not just use it as a backdrop.
DISC FOUR:
The Men of Sex: a roundtable discussion with comments from the actors about location, historical commentary and the role of men both historically and how they are represented in the show.
Aurora Snow Says
OVERALL:
[Rating:4/5]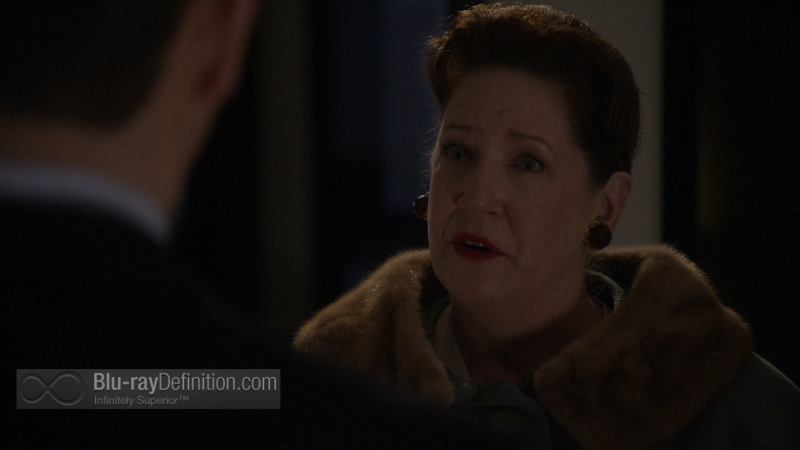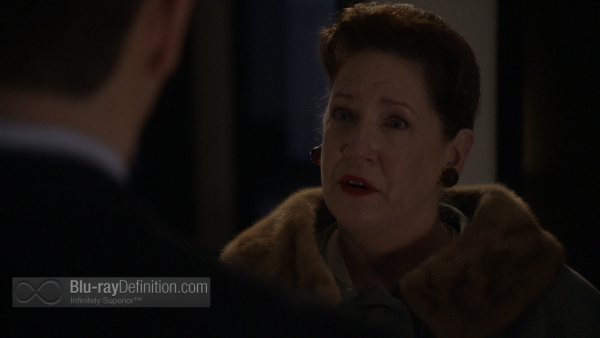 Masters of Sex is as compelling and gut wrenching as ever in its second season. It flawlessly illustrates the pressure to fit within social structures of society. The crushingly narrow expectations were so repressive; people weren't allowed to just be who they were back then. Society's standards and expectations only further illustrate the relentless hypocrisy of the times. It's a captivating look at history and one that makes me thankful to live in the times we do.

More Screen Captures
[amazon-product]B00U3UL07Y[/amazon-product]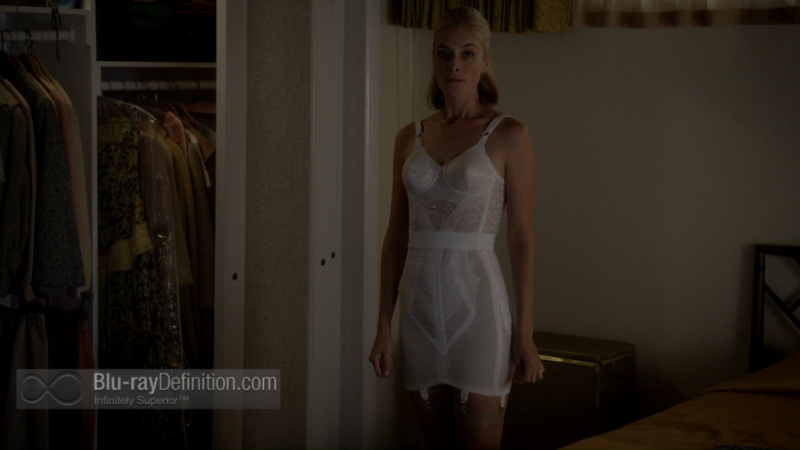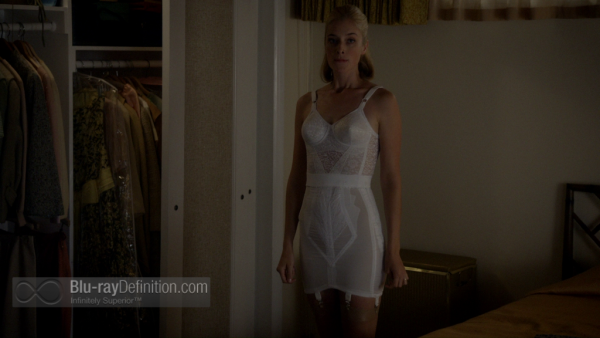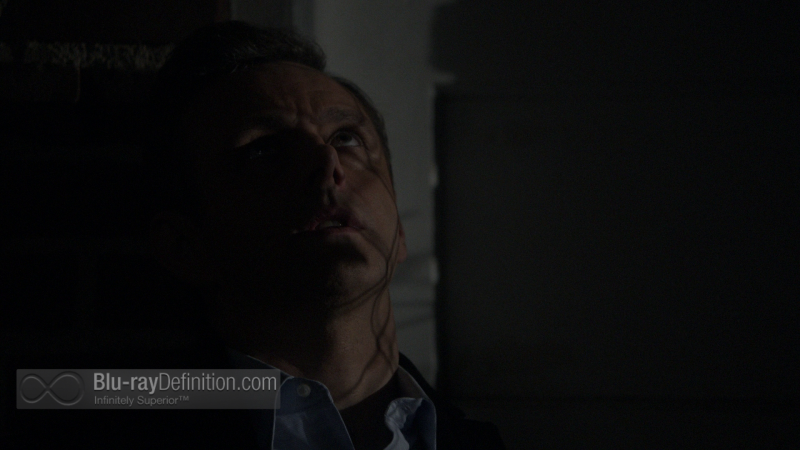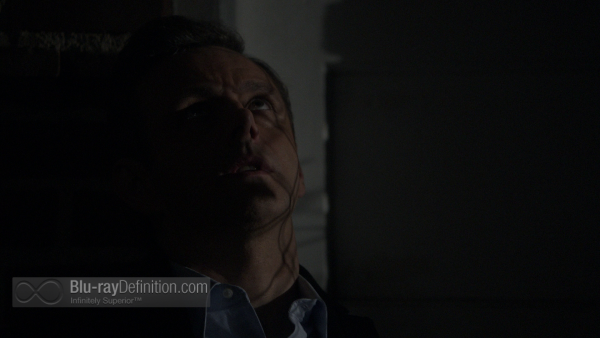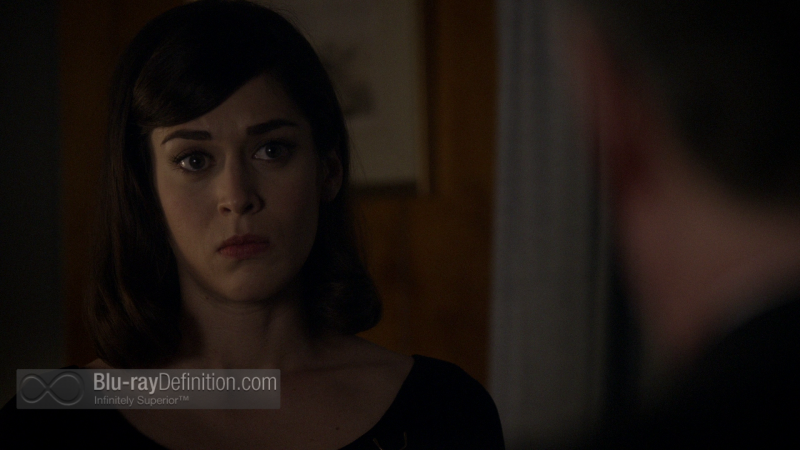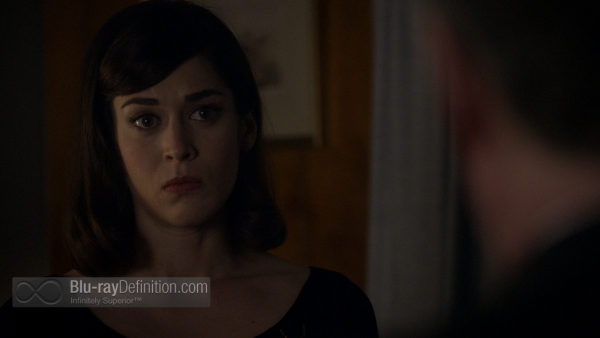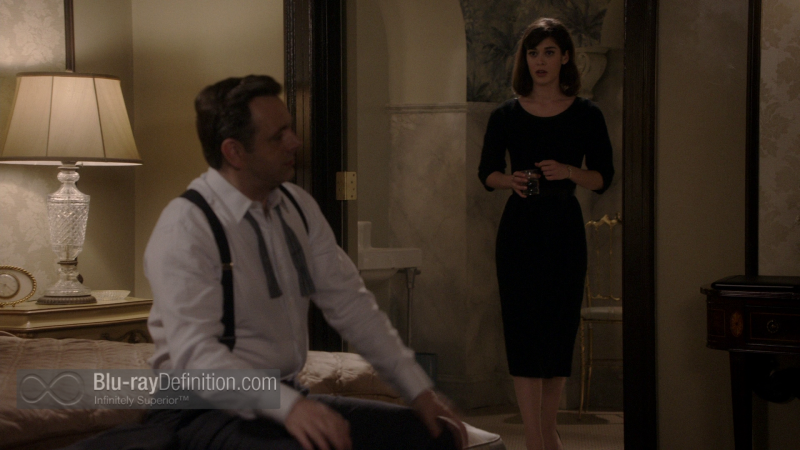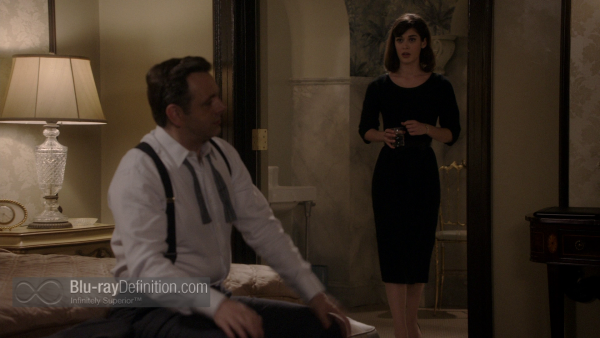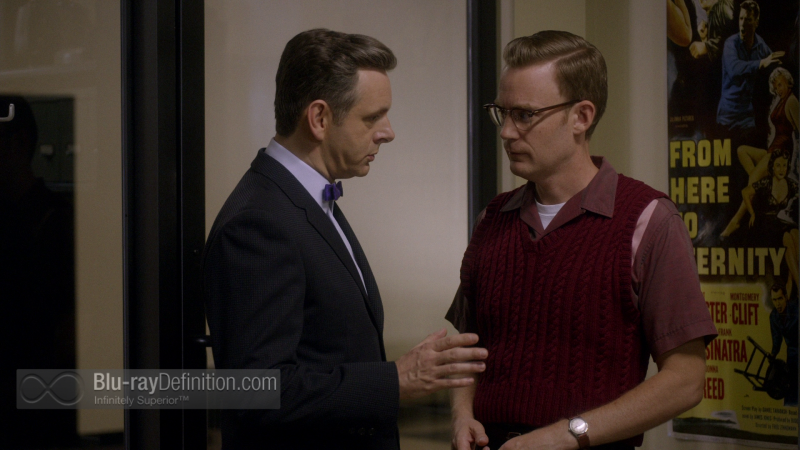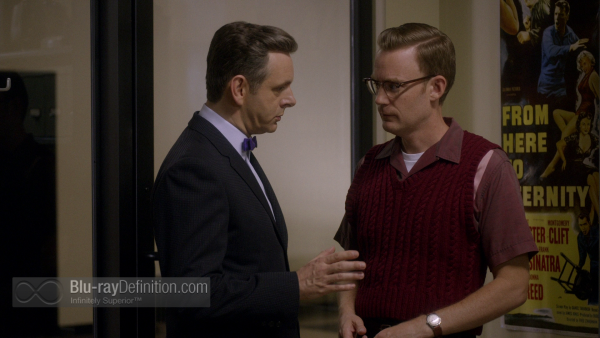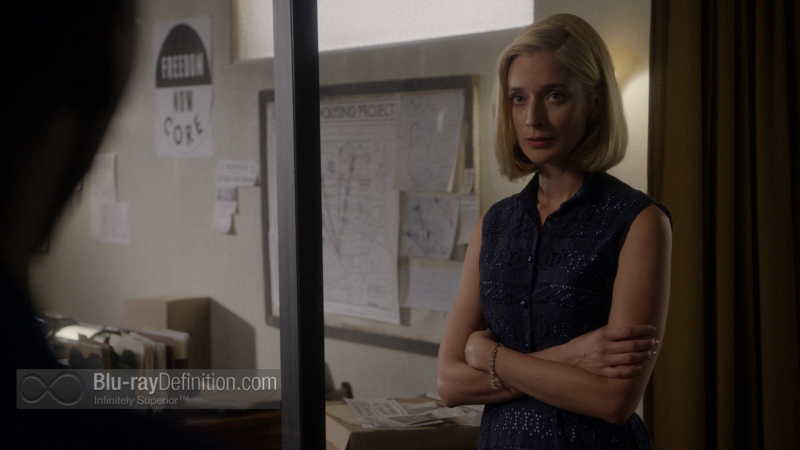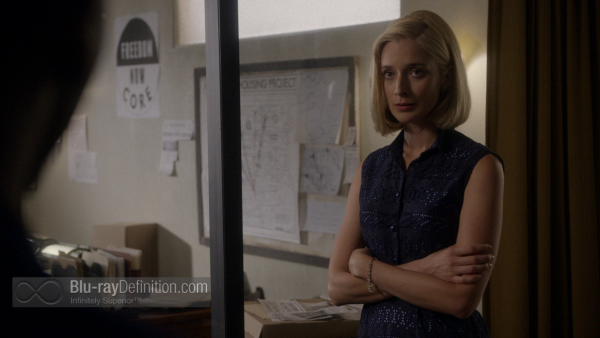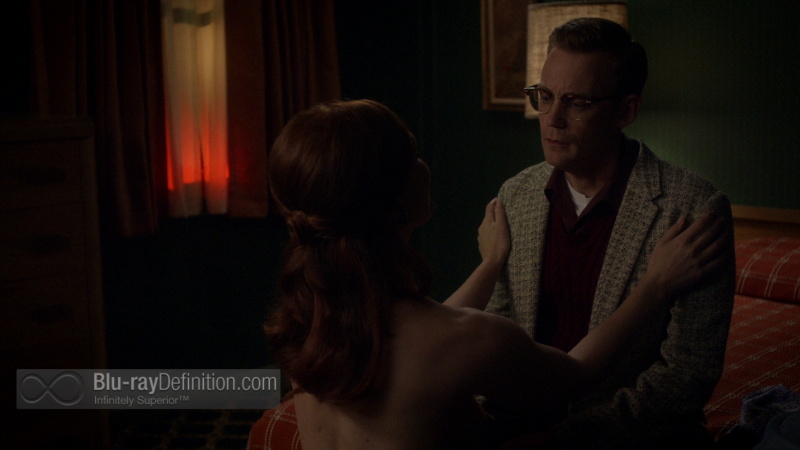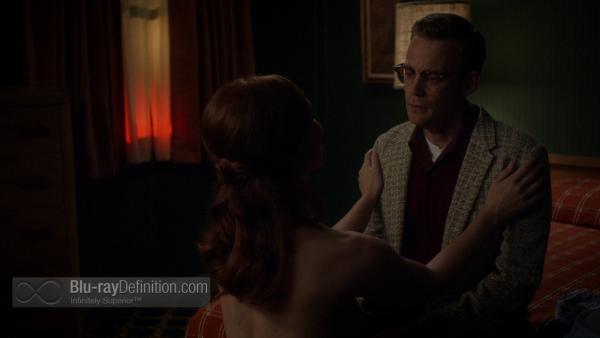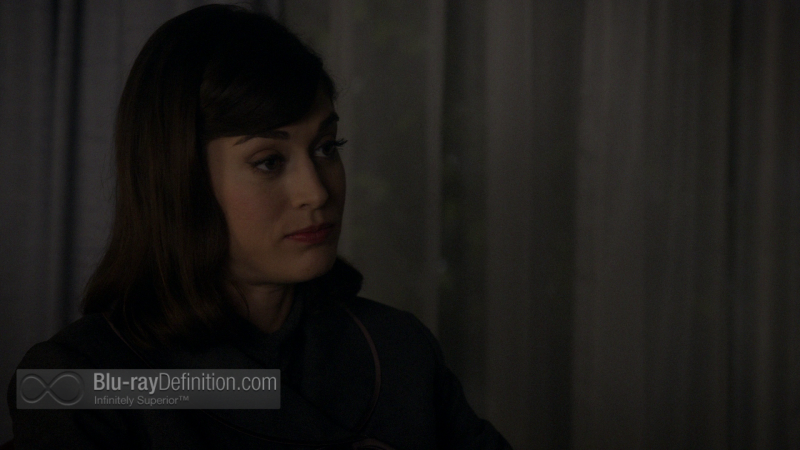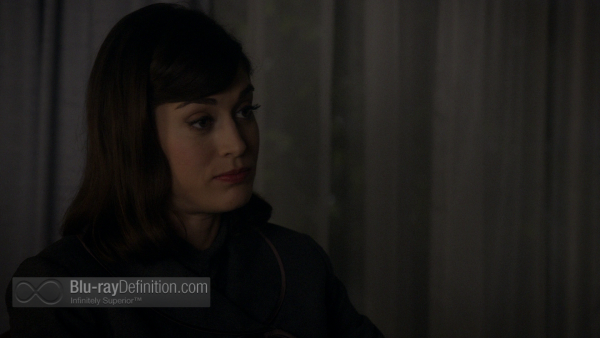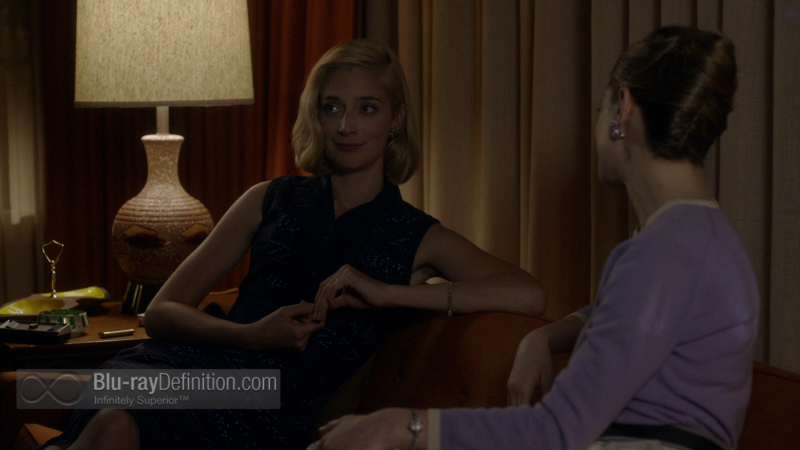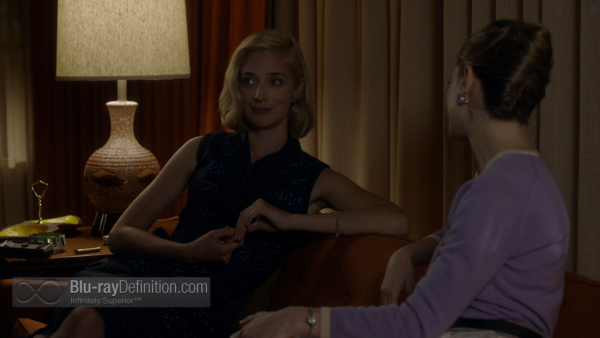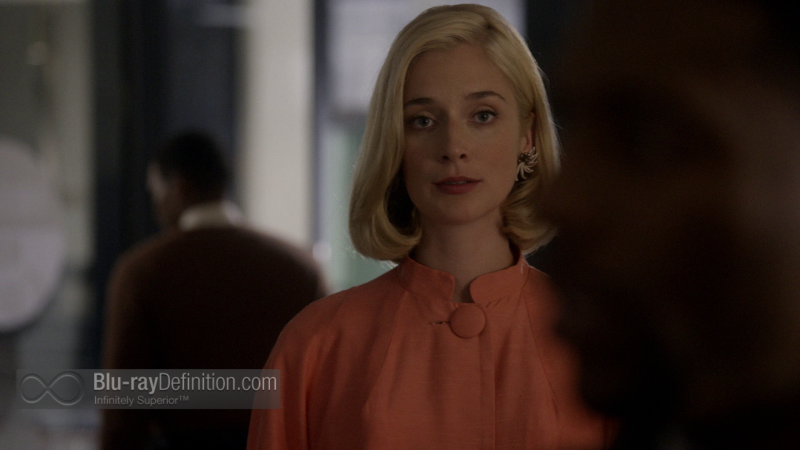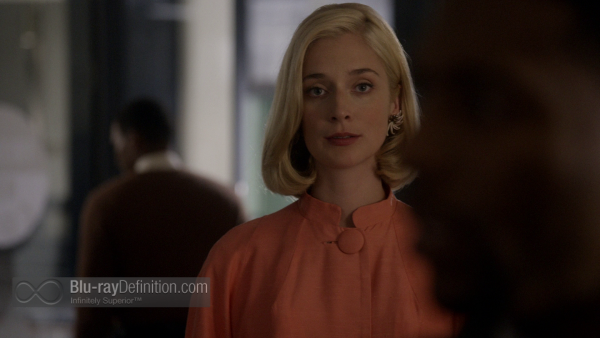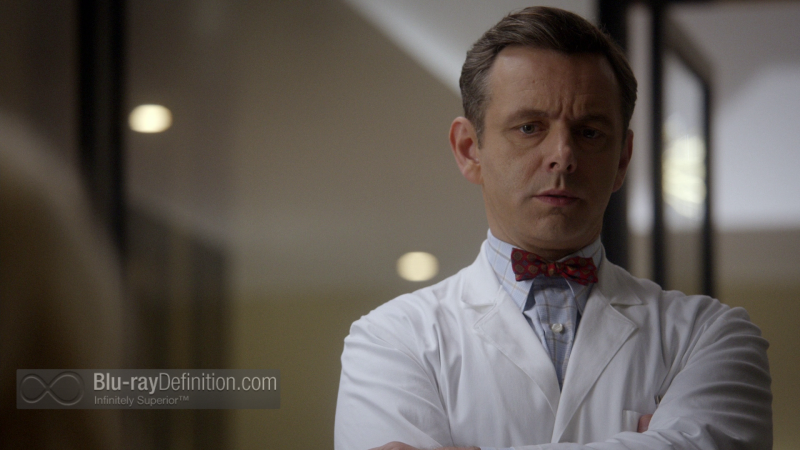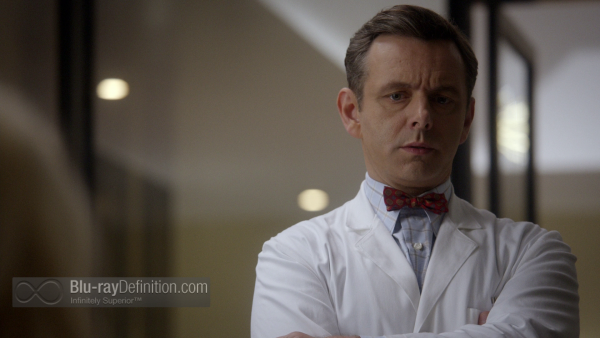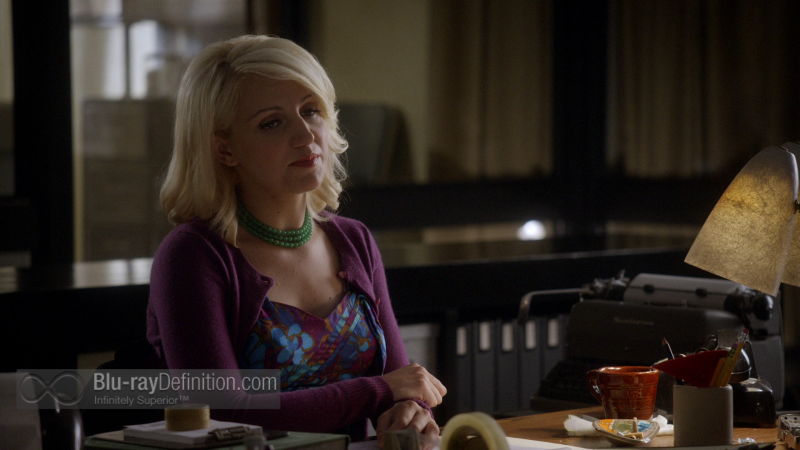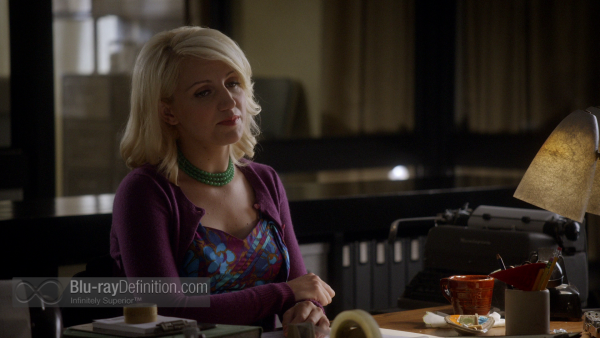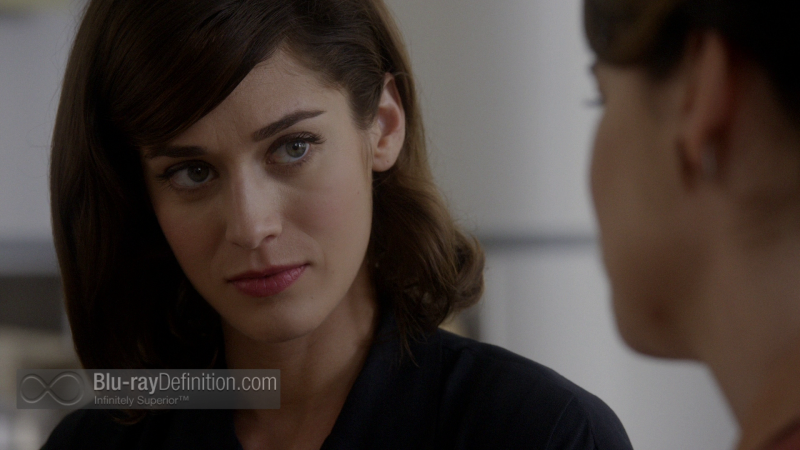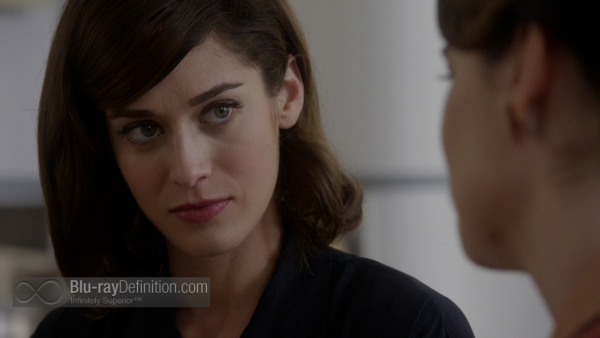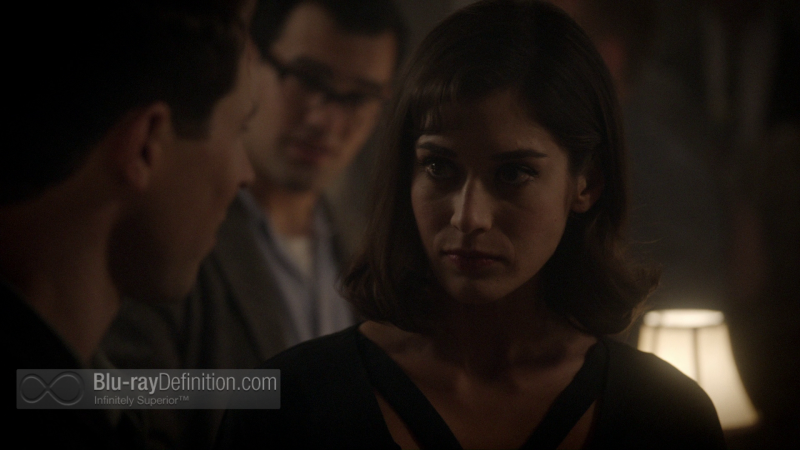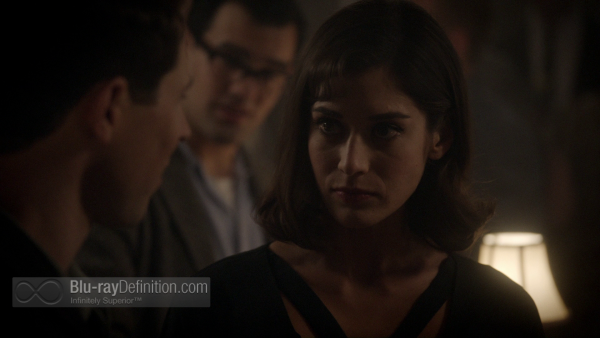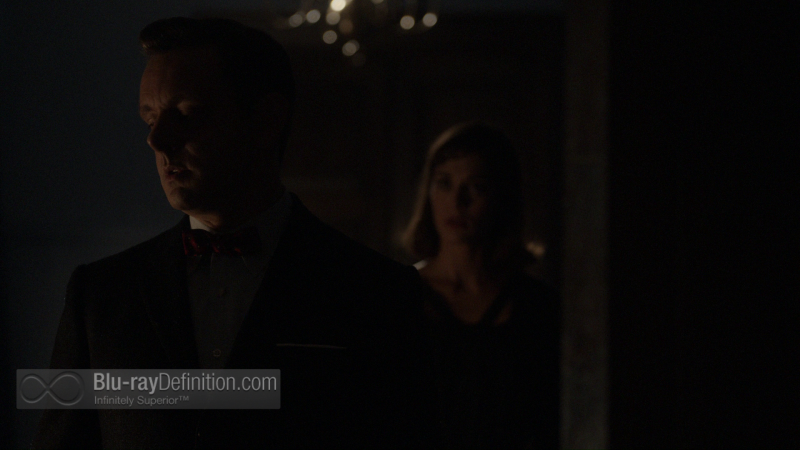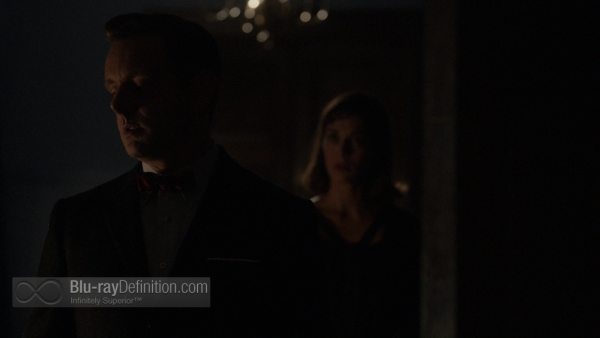 [amazon-product]B00U3UL07Y[/amazon-product]