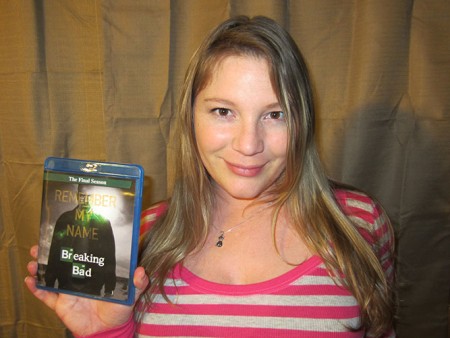 *** SPOILERS***
Buckle up, this is going to be one of the wildest rides yet.
One of the finest shows on television cements its final eight episodes on Blu-ray. Fans were in tears when this show came to an end, luckily we can relive it as often as we please in [full 1080p] high definition.
Television shows often botch their series finale (i.e. Dexter) leaving a bad taste in the mouths of fans, soiling what could have otherwise been a great run. Much to my delight Breaking Bad did not do this. This AMC drama began and stayed in the capable hands of creator Vince Gilligan. It was a genius move to save the Walt verse Hank story thread for the final run of episodes as it proves to be the most intense and damning confrontation of Walt's life.
If you are one of the few who are unfamiliar with the Breaking Bad franchise, the basic concept might strike you as off kilter. A middle-aged high school chemistry teacher, Walter White (Bryan Cranston), is diagnosed with terminal cancer. Faced with steep medical bills and leaving his family in debt, he turns to cooking meth to provide for his family. At first Walter does all of the wrong things for what he perceives are the right reasons. Those are the seeds from which his dark secret life grows. Before he knows it he's the new drug lord. He revels in his newfound power and finds a sense of self worth in his "empire business," but through his shady drug dealings, power begins to corrupt him. He becomes less of himself and more of his alter ego, Heisenberg. And it's in this final season of Breaking Bad that we see his dark path come full circle, his work tears him apart and he loses everything he's ever cared about.
It's the ultimate unraveling of Walter White, he becomes his own worst enemy. Everything he fought so valiantly for, his wife, his children, their financial future, it's all lost to him now. And he has no one to blame but himself. These final episodes build on the emotional foundation set from the pilot of the show. In his consistently brilliant performance, Cranston seems to be more than just an actor playing Walter White, he becomes Mr. White.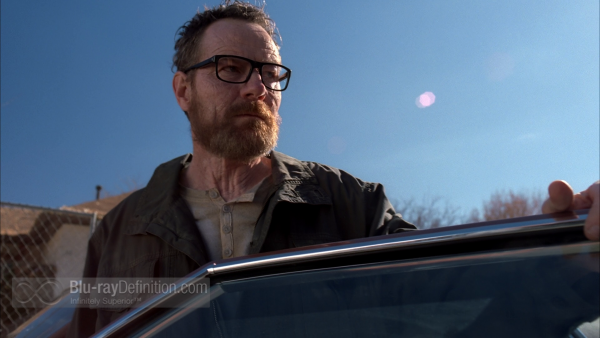 Skyler (Anna Gunn) is one tough cookie. Despite her disapproval she morphed into a woman who supported her husband, right down to helping him launder money. Unfortunately she saw less of Walt and more of his alter ego, Heisenberg, a power hungry murderous man. To protect her family from the monster her husband has become, Skyler breaks the bond she tried so hard to maintain with Walt, even after his spiral into darkness. In this final season, Skyler is forced to make some very tough choices.
Walt finally admits the real reason he became Heisenberg, "I did it for me. I liked it. I was good at it." It was one of the most honest moments of the season. He finally stopped using his family to justify his crimes. (You could almost hear the collective sigh of relief.)
Hank (Dean Norris) is faced with tough choices this season, family versus duty, but the answers seem to come easy for him. Hank puts his job and his moral code first. The season begins as Hank puts the pieces together, now he knows who Walter White is, his own brother-in-law is the drug king he's been hunting all along. Proving what he knows is another problem all together. Hank won't let it go, he'll fight for justice until the bitter end. He's just as stubborn as Walt, and for that he'll pay the ultimate price.
Every time Jessie Pinkman (Aaron Paul) tries to do the right thing it seems to backfire. He can't catch a break even when he tries to be on the right side of the law – he's the poster boy for bad decisions. A sympathetic misery radiates from the character thanks to Paul's skilled handling.
Rife with impregnable silences, you have to remember to read between the lines with this show. Sometimes what isn't being said is just as important as what is. There is an art to silence and this cast has mastered it. Very few shows are gifted with an extraordinary team of writers and a show runner who knows when it's time to end things.
Video Quality
[Rating:4/5]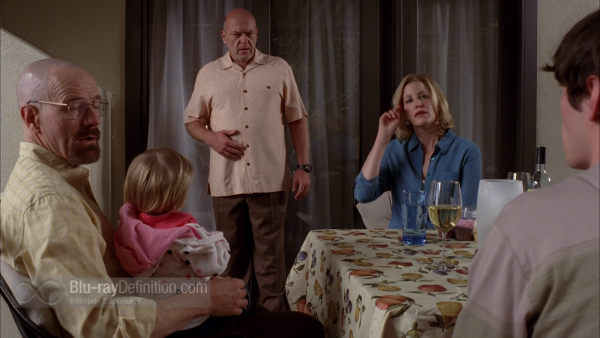 Breaking Bad: The Final Season makes for a stunning Blu-ray. The consistently captivating storylines are brought to life through a vivid, rich image that truly brings you into the world of these characters. Mesmerizing details leap off screen from the desert landscapes to the grizzled beards and intense eyes of the actors. Every worry line and nuanced expression registers on screen, with clarity like this you won't miss a thing. The black levels remain true to form without softening the picture quality. Color quality remains consistent whether indoors or out, while the full-bodied texture has an almost reverberant quality.
Audio Quality
[Rating:4.5/5]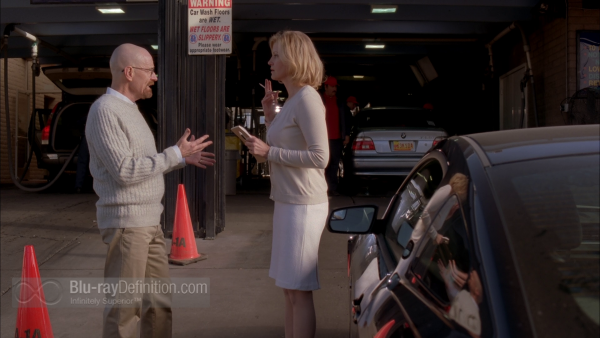 This Breaking Bad series features a well-balanced DTS-HD Master Audio 5.1 lossless soundtrack. There's action, drama and suspense in this fertile soundtrack.  It's not just about the gunfire (of which there is plenty) it's also about honing in on those moments of silence. You can almost feel the quiet moments breathe down your neck as they build momentum gearing up for the chaos sure to follow. Extravagant gunfights plow through the soundtrack with some well-directed audio from the short bursts to rapid assault like fire. Crisp dialogue and just enough of a musical score to hatch a stronger emotional response without detracting from the scenes, makes this the ideal sound track, but it's the ambience that really sets the mood.
Special Features
[Rating:5/5]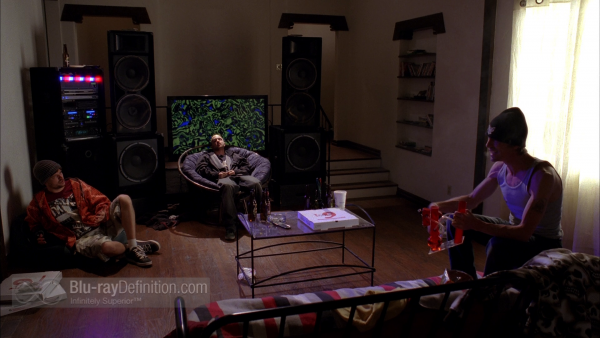 The special features set here is incredibly thorough. Although highly impressive, the features set would have been perfect if they had included the much talked about two-hour documentary of the "making of the final season" included in the Complete Series box set.
DISC ONE:
Audio Commentaries – in depth audio commentaries available for each episode
Inside Breaking Bad- cast and crew share their insights into each episode
Blood Money Table Read – cast reads does a table read of the episode
Walt's Confession – the full uncut version of Walt's confession that pins his criminal activity on Hank
Jesse Pinkman Evidence Tape – Jesse spills the beans about everything he and Walt have done
The Layers of a Sound Mix – a close look at how production layers sound effects, dialogue and music
Ozymandias Trailer- Cranston does a voice over, reciting the Ozymandias poem with Breaking Bad visuals
Gag Reel – goofy on the set moments that make you smile
DISC TWO:
Audio Commentaries – in depth audio commentaries available for each episode
Inside Breaking Bad- cast and crew share their insights into each episode
The Main Event – cast and crew talk about To Hajiilee and Ozymandias
The Final Showdown – a detailed look at how the final scene was created
Life of A Show Runner- all about creator Vince Gilligan and his contributions to the show
Alternative Ending – an alternate ending as well as a behind the scenes look at the alternate ending
Fire in the Hole: M60 Test Footage- a behind the scenes look at test shots of the unforgettable final scene, the gunfire that ends all other gunfire.
Extras:
A Breaking Bad Mythbusters Special Disc (Blu-ray): It's Breaking Bad meets Mythbusters, literally. All of those fun science tricks that Walt employed throughout the show are now being put to the test. Remember when the acid ate through the bathtub? Mythbusters tests out the validity of the shows scientific claim along with many other moments from Breaking Bad.
Aurora Snow Says
Overall:
[Rating:5/5]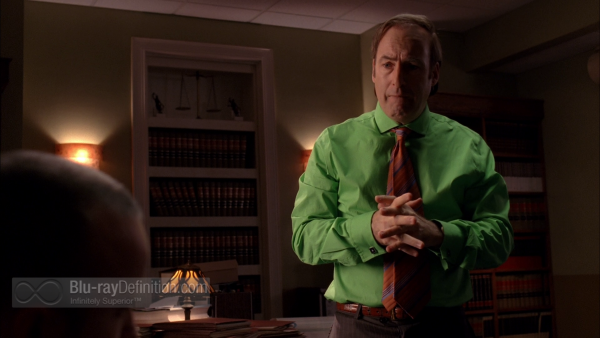 Even HBO's finest efforts couldn't compare with Breaking Bad, the little AMC show about a chemistry teacher starring the "dad" from Malcom in the Middle. Oh, how far the series has come. The final season sits as a crown jewel in the story of Walter White, the story of a man with good intentions who paves his way to hell. Over the course of the journey, I couldn't help but sympathize for Walt no matter how monstrous he became. I found myself rooting for this antihero in a way I probably shouldn't have. Perhaps that is a testament to the quality of this production.
Breaking Bad, I will miss your consistently excellent storytelling, your layered characters, your dark sensibilities, your clever symbolism, and your incredible sense of humor. Thank you, Breaking Bad, for being the best show on television and truly dedicated to quality above all. And even though it pains me to lose you… thank you for wrapping it up when the time was right despite ratings that would have supported you for many seasons to come. FeLiNa.
More Screen Captures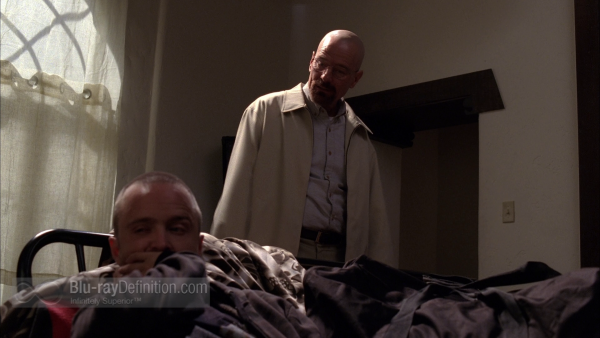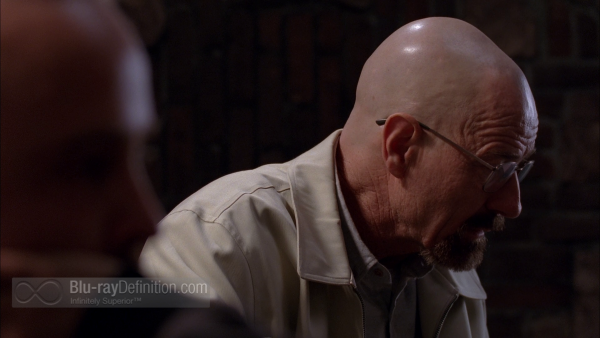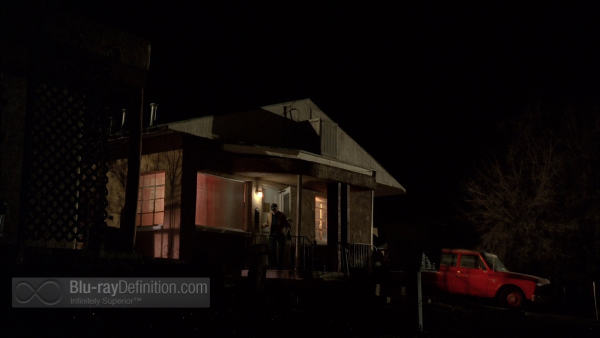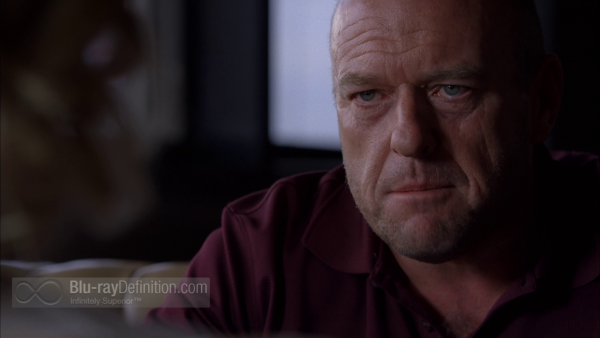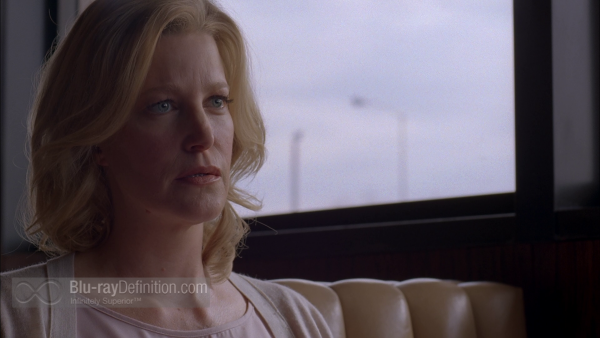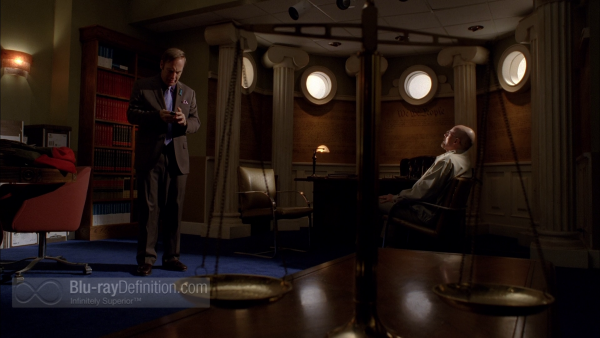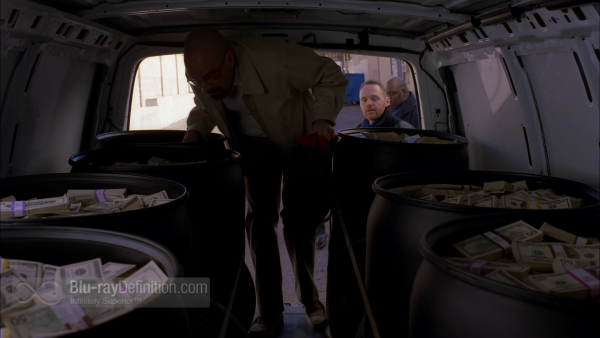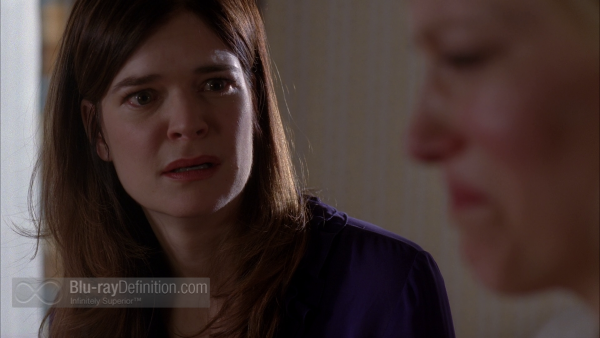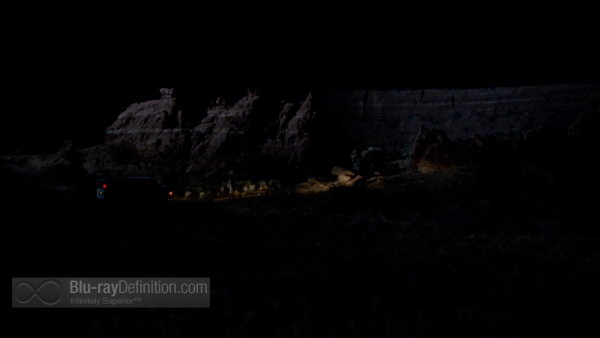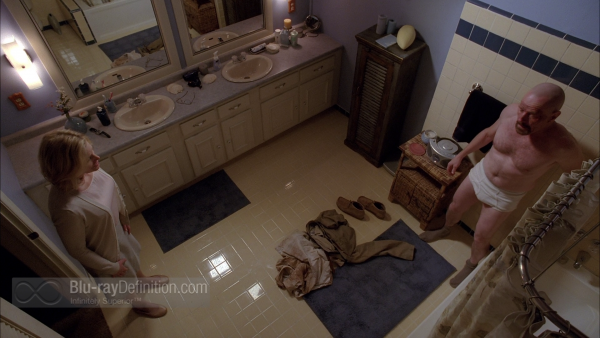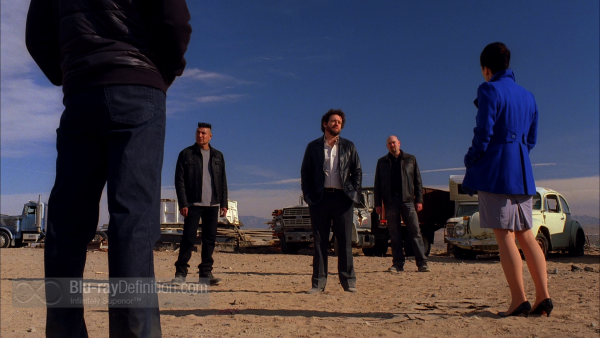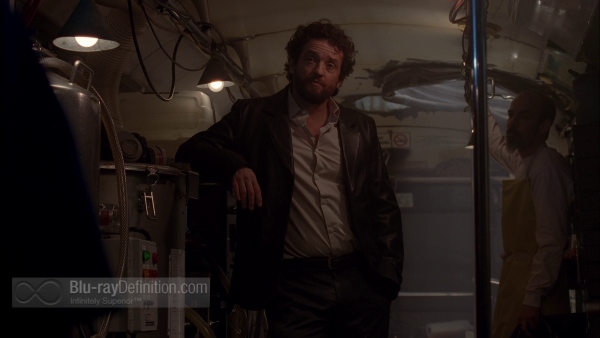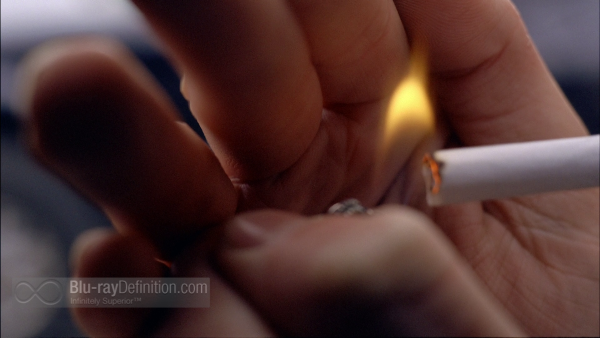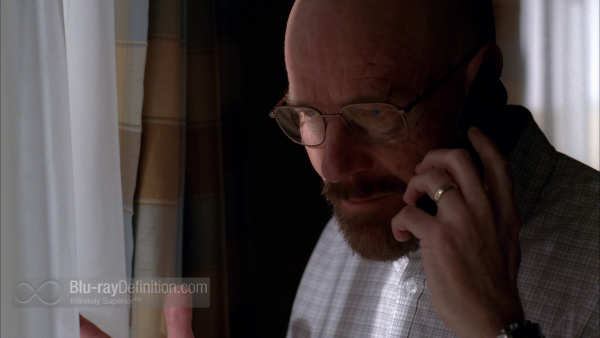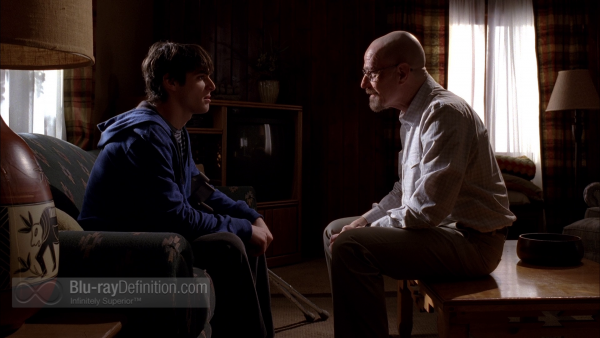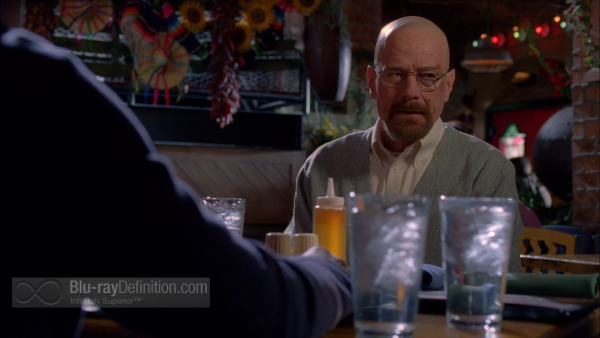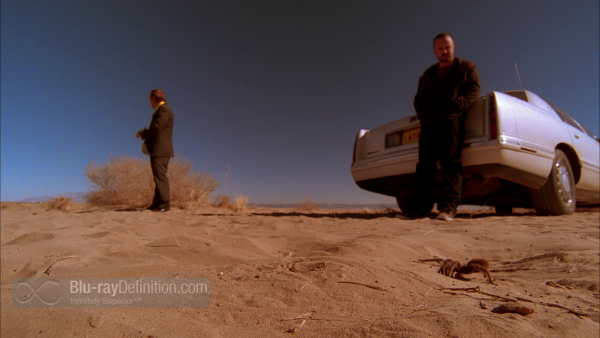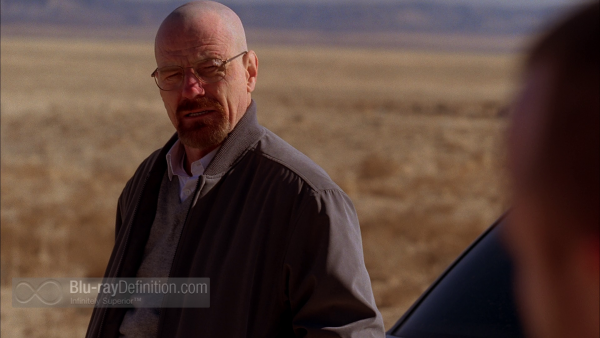 You can read Aurora Snow's episode-by-episode reviews of the final season of Breaking Bad on her Entertainment Goddess Blog.
[amazon-product]B00EEDNM2M[/amazon-product]