– –

The Film
[Rating:4/5]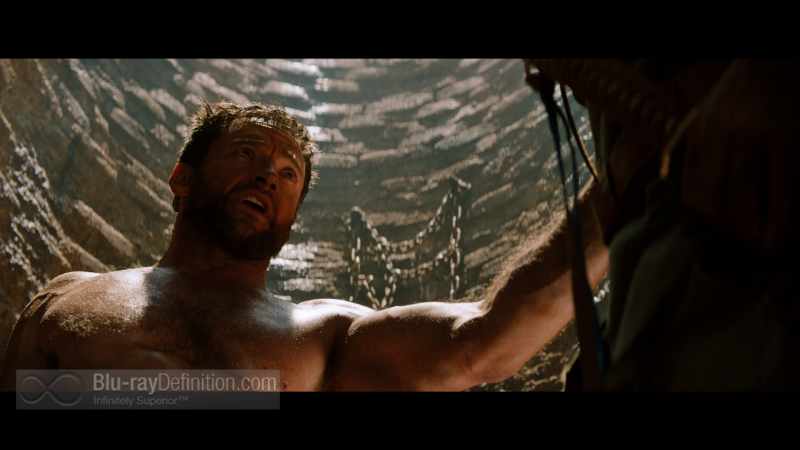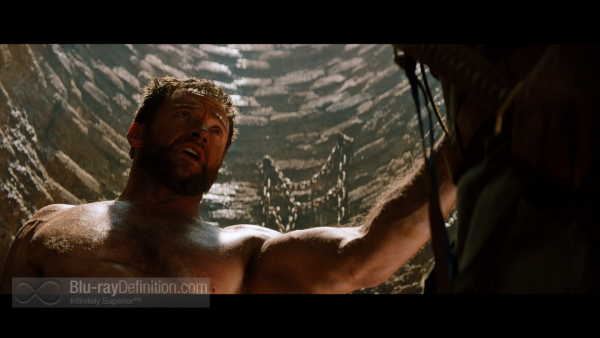 The cinematic trend toward humanizing superheroes and making them more vulnerable continues in this James Mangold (Walk the Line) X-Men spin-off, The Wolverine, set after the events of X-Men: The Last Stand and before X-Men: Days of Future Past. Fittingly, when one wants more grit in their comic book heroes, one must turn to the works of Frank Miller, whose 1980s mini-series with Chris Claremont this film draws heavily on.
Logan (Hugh Jackman) is haunted by his past having killed the love of his life, Jean Grey (Famke Janssen), and running away from being a hero, from being The Wolverine. In a spectacular opening sequence, we are transported to Nagasaki during World War II where we witness the indestructible Logan save the life of young Japanese soldier Yashida during the atomic blast as the young man's superiors are in a panic, committing ritual suicide. Now, years later, Logan has turned his back on heroism and his hiding out in the wilds of Alaska, but during a confrontation with some morally ambiguous hunters using poisoned-tipped arrows to hunt a bear that they just left in the woods to die a painful death, Logan is confronted by a young woman from Japan, Yukio (Rila Fukushima), who aids him in his fight and summons him to Japan to meet with his old friend Yashida who is now on his death bed. It's a trip that will have major consequences that Logan cannot foresee. Yahida, now a rich and powerful corporate mogul, has a plan to take The Wolverine's invulnerability for himself, allowing Logan to finally die, but Yashida dies before Logan has a chance to even respond to the request. Before he expired, however, he implored Logan to protect his granddaughter and sole heir, the beautiful Mariko (Tao Okamoto). Mariko has a lot to worry about — her envious plotting father is trying to kill her. Logan and Mariko quickly find themselves in the crosshairs of yakuza, ninjas, and Yashida's mutant doctor, Viper (Svetlana Khodchenkova), who manages to infect Logan and suppress his powers of healing. This makes it difficult and dangerous for him to keep his promise to protect Mariko, something he is determined to do, powers or not.
The Wolverine has a distinct feeling of its own apart from the X-Men films proper, even as it ties in thematically with the X-Men universe. Largely contributing to that is the Japanese setting and the screenplay that handles the story at times like a classic yakuza film with fantasy elements. The film rises way above the level of the X-Men Origins: Wolverine film that played like a silly Saturday morning cartoon. Here, Jackman's ease in the role, that he first slid into some 13-years-ago now, really comes into play. One can hardly imagine anyone else bringing the level of gravitas to the role of Wolverine as Jackman does. Likewise, Okamoto is a gorgeous actress who softens the gruffness of Jackman's Wolverine. Her graceful portrayal of Mariko goes a long way in making us believe how much he wants to protect her and, frankly, has fallen in love with her.
There are plenty of opportunities provided in The Wolverine for edge-of-the-seat action as well. True to the setting, we get a nod to the Japanese tradition of mecha tied into the samurai tradition and a wonderfully over-the-top chase scene on the top of a bullet train that is reined in nicely by Mangold so that it never becomes a cliché.
Video Quality
[Rating:5/5]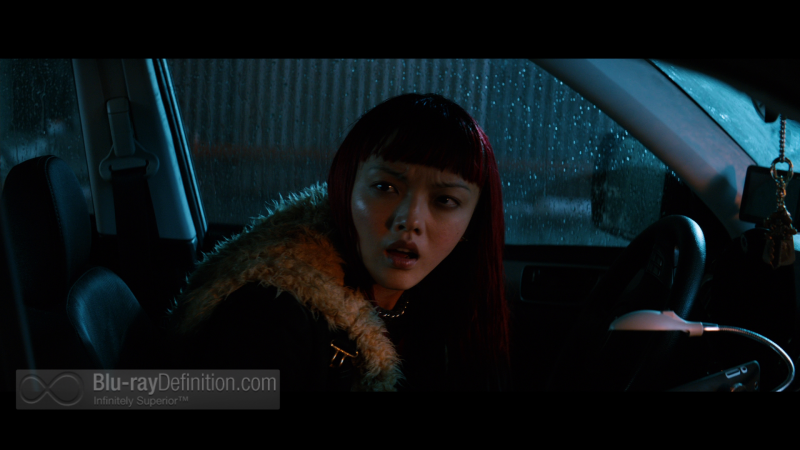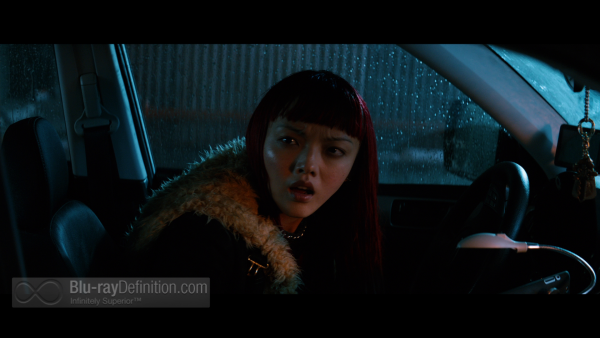 The Wolverine was shot in the anamorphic high definition format utilizing the Arri Alexa M, Arri Alexa Plus, and Phantom Flex high definition cameras and comes to Blu-ray in a pristine AVC/MPEG-4 1080p encodement from Fox that looks every bit as crisp, textured, and rich in detail as one would expect from a film of such recent vintage. Blacks are inky, video noise is hardly an issue and shadows are nicely nuanced.
Audio Quality
[Rating:5/5]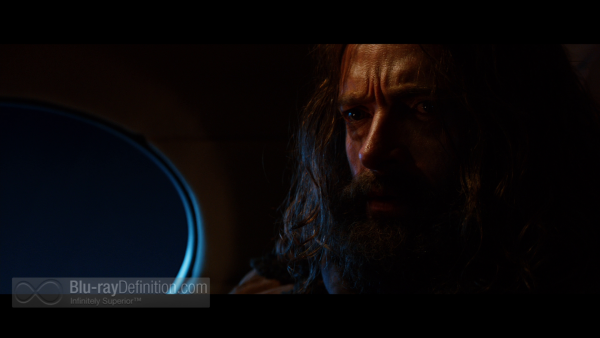 The Wolverine is given a spectacularly balanced English DTS-HD Master Audio 7.1 (48kHz/24-bit) soundtrack. From the opening nuclear blast in Nagasaki that seems to boom right on top of our head and then fill the entire room with a rumble that reaches the lowest frequencies right to the film's fourth act, the mix engulfs us in sounds through the surrounds, the back channels, and the front channels without sounding "pushed". There's plenty of space still remaining here, though the sound engineers give us lots of dynamic range. Just listen to the realism of the rainstorm during the romantic scene between Logan and Mariko as it switches between big and outdoorsy, to small and confined with gentle tapping against a window in the distance. Dialogue is clear and full and remains clean and intelligible, even as the action ramps up. Best of all, the high frequencies are relaxed and airy, never tipping over to the point of being fatiguing.
Supplemental Materials
[Rating:2.5/5]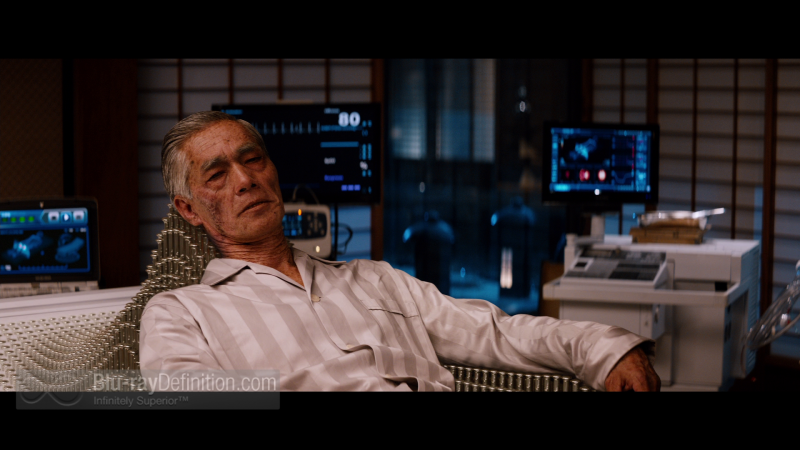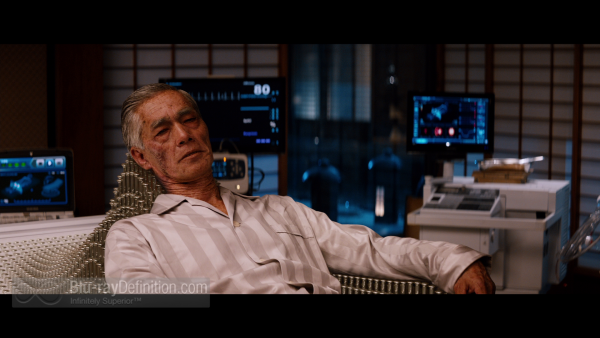 The supplements are disappointingly slight in this edition of The Wolverine.
The supplements:
DVD
iTunes Digital Copy and Digital HD Ultra Violet
Second Screen app enabled
The Path of a Ronin (1080p/24; 00:53:44)
Theatrical Trailer (2.35:1; 1080p/24; English Dolby Digital 5.1)
Alternate Ending (2.35:1; 1080p/24; 00:01:36)
X-Men: Days of Future Past Set Tour (1.78:1; 1080p/24; 00:02:47)
The Definitive Word
Overall:
[Rating:4.5/5]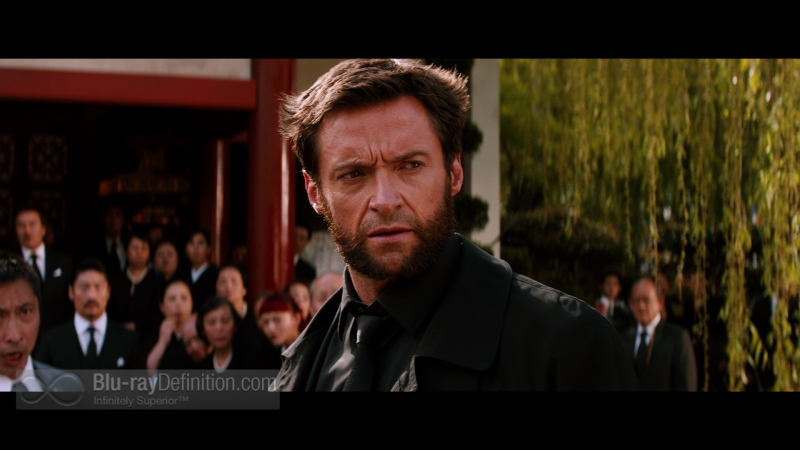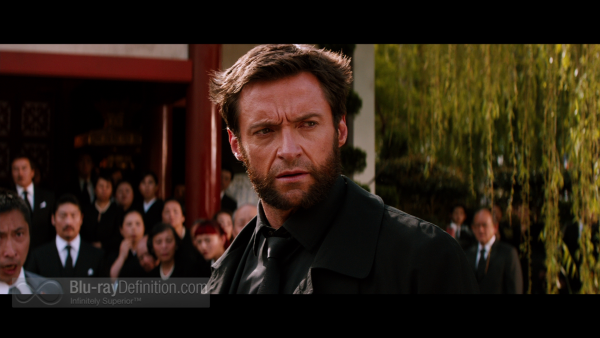 The Wolverine finally allows this X-Men hero to breakout on his own in a film that doesn't play to the lowest common denominator. It gives Wolverine some humanity, some edge, and some gravitas, while delivering the action and thrills every good superhero movie needs.
Additional Screen Captures
[amazon-product]B00E4W40C4[/amazon-product]
[amazon-product]B0090SI582[/amazon-product]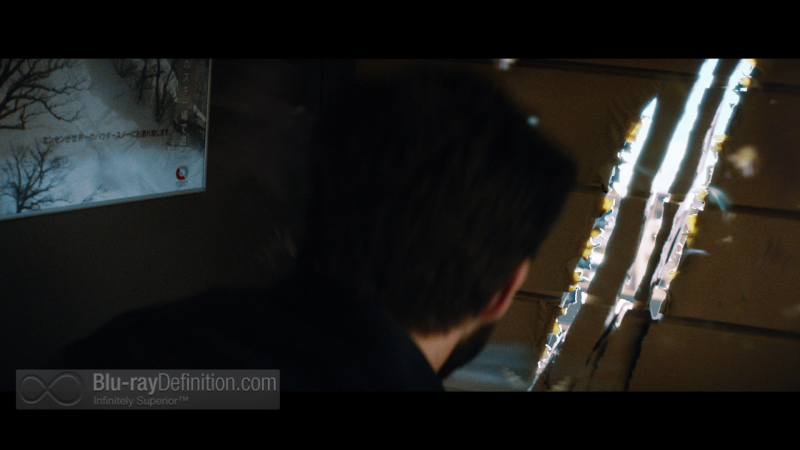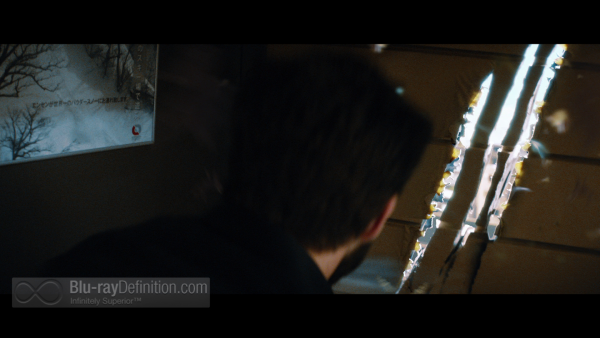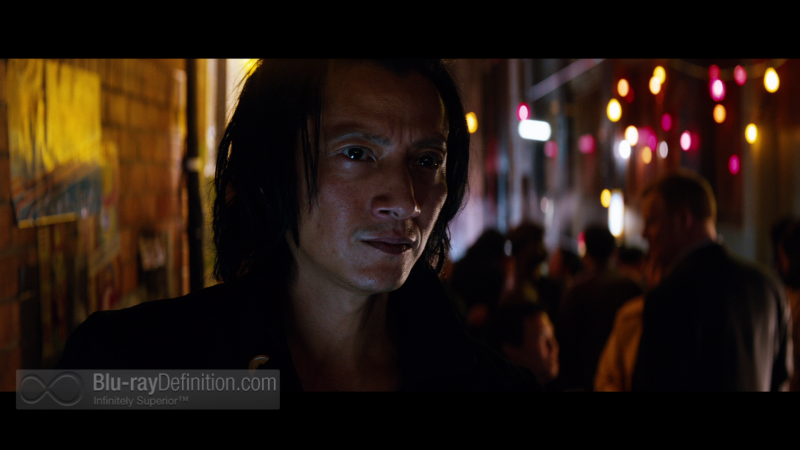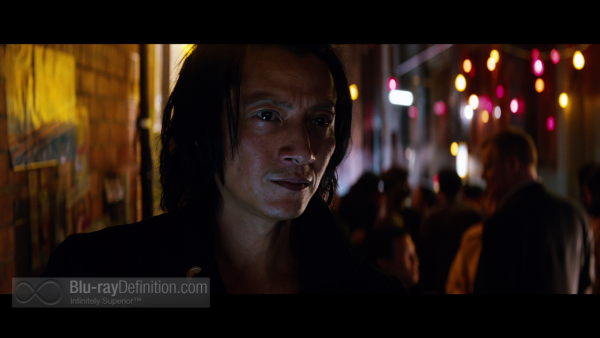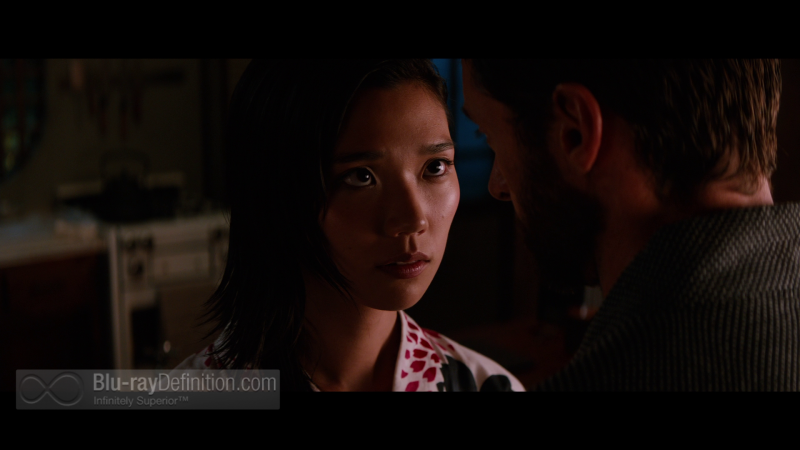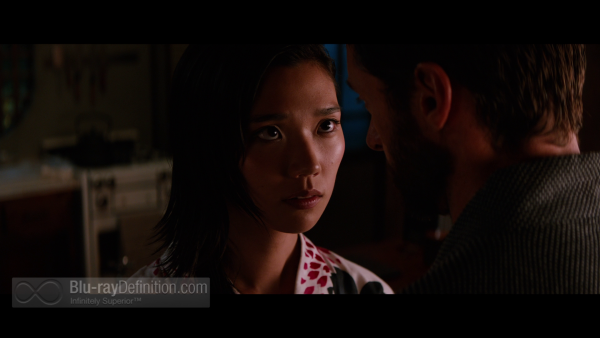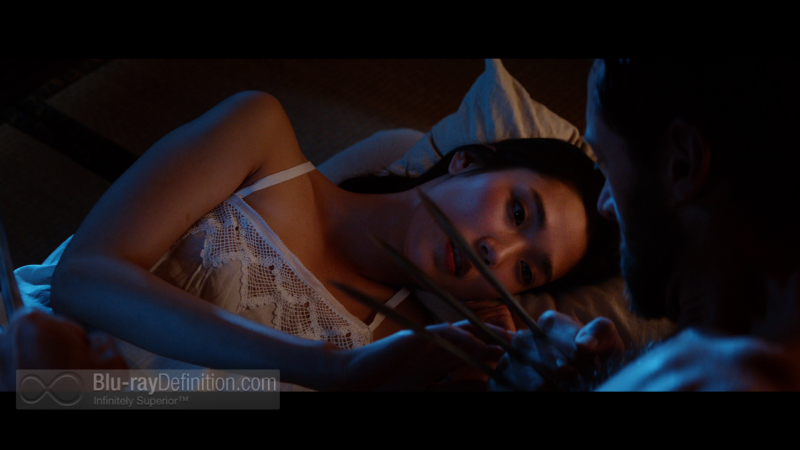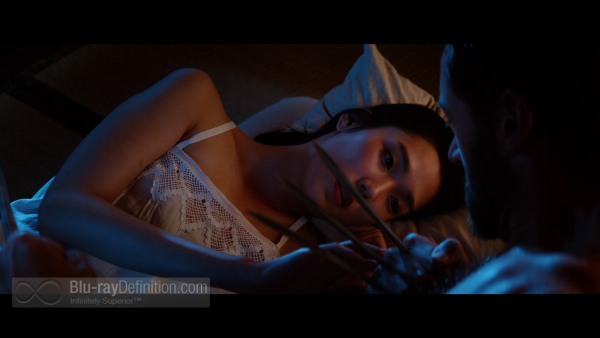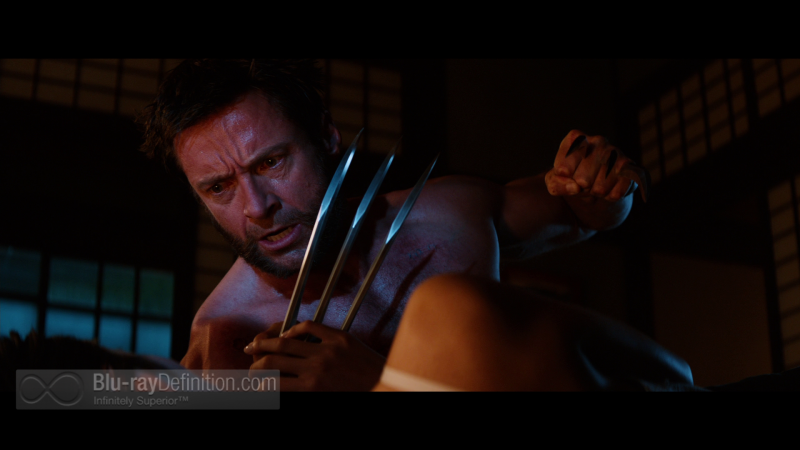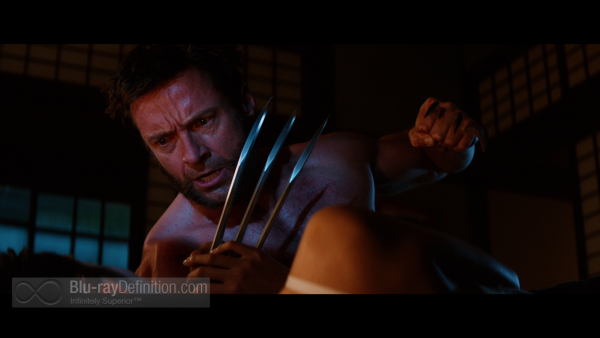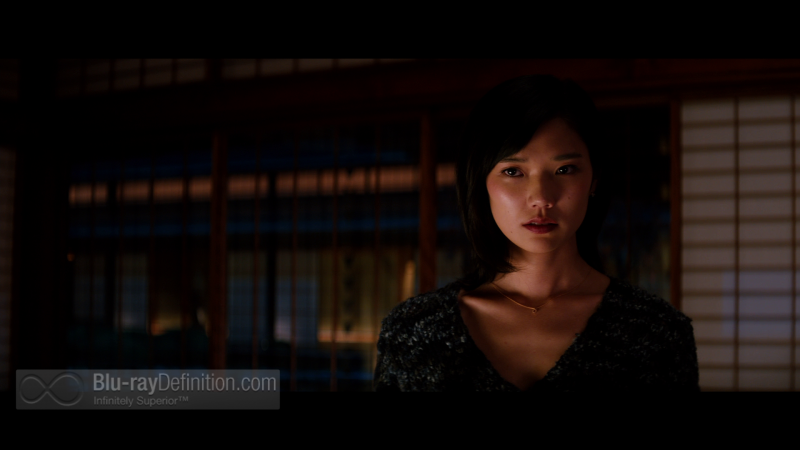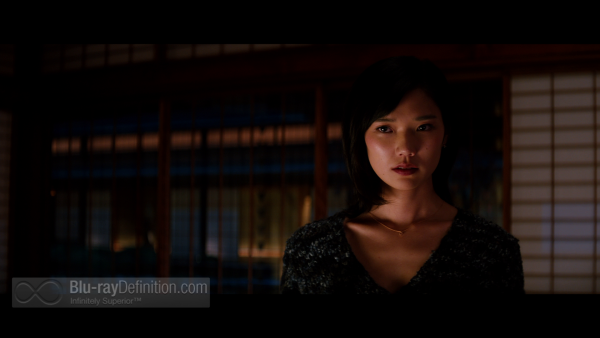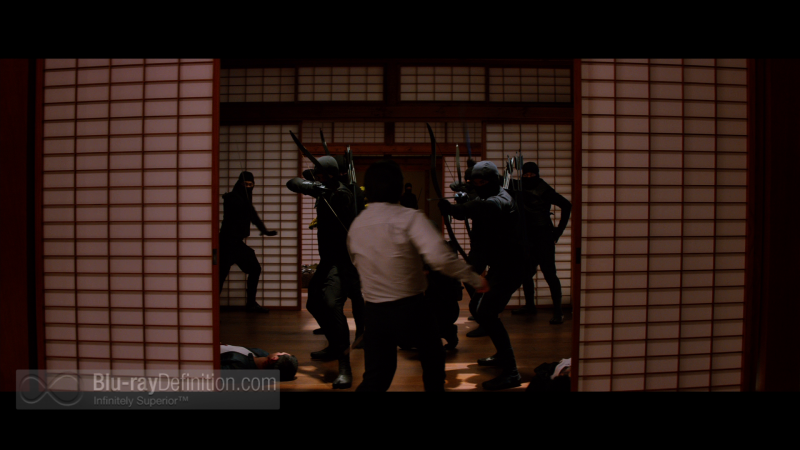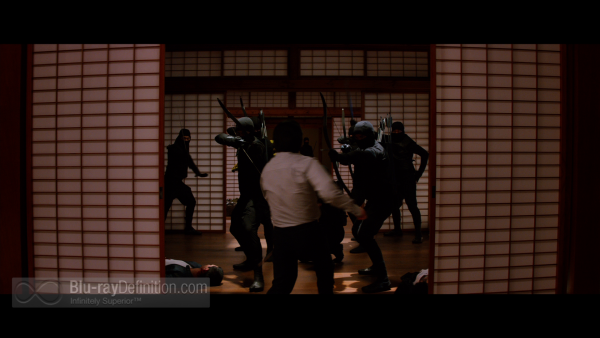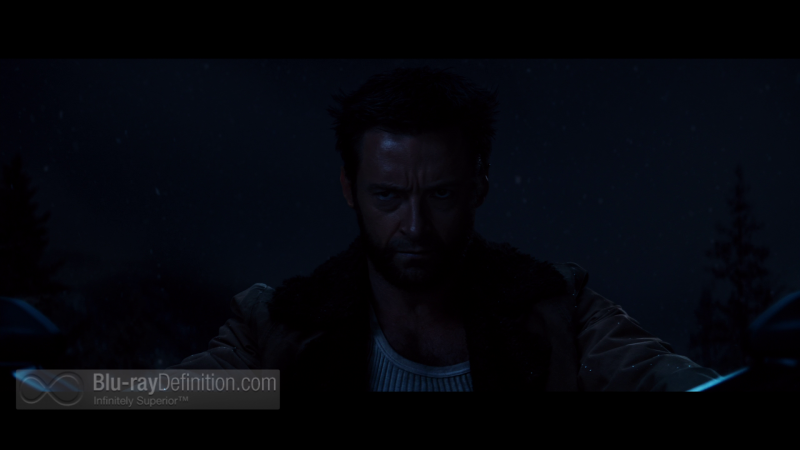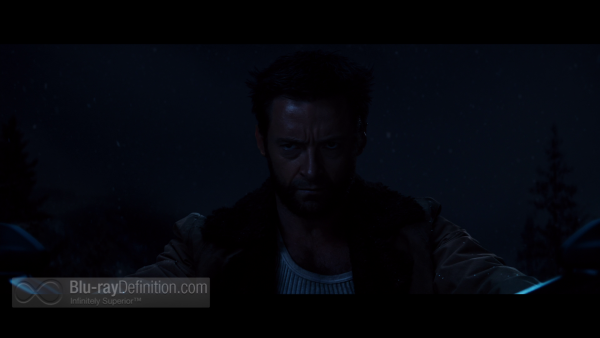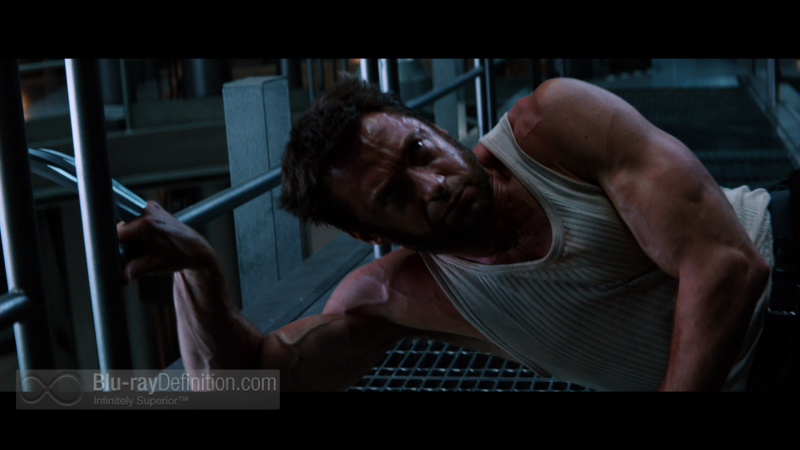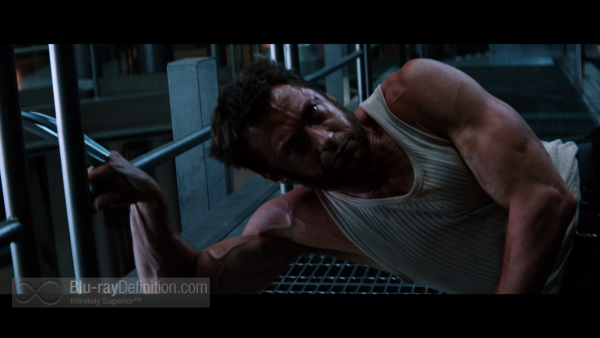 [amazon-product]B00E4W40C4[/amazon-product]
[amazon-product]B0090SI582[/amazon-product]