– –

The Film
[Rating:2/5]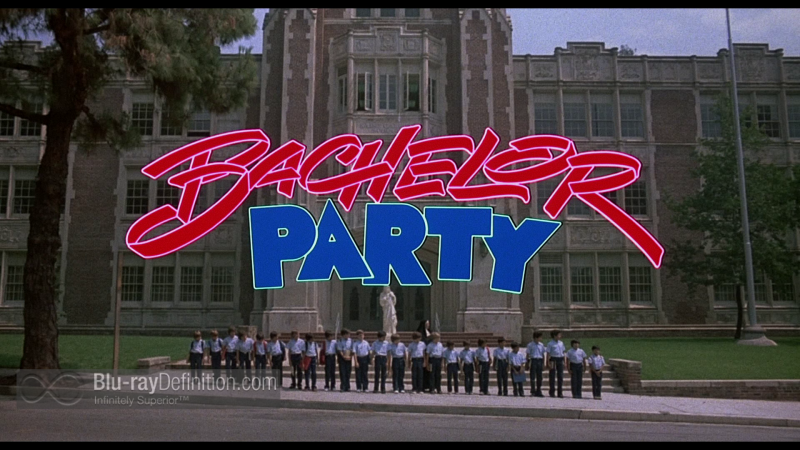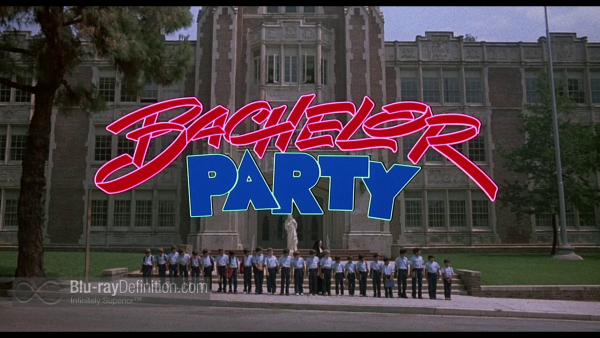 No more than a second rate attempt at Animal House, Bachelor Party, a breakthrough cinematic role for 2-time Oscar winner Tom Hanks, hot off of his sitcom role on Bosom Buddies, heads the cast in this paean to male debauchery and puerile humor.
Hanks plays Rick Gassko, a working class school bus driver engaged to rich Debbie Thompson (played by 80s "it" girl, Tawny Kitaen of Whitesnake music video fame). Of course, her parents are against the marriage, especially her father (George Grizzard) who thinks Rick is a jerk and a loser. He'd much rather Debbie marry the golden boy Cole (Robert Prescott), an obnoxious pretty boy who tries to bribe Rick away from Debbie. On the eve of his wedding, Rick's pals plan and pull off a wild bachelor party under the nose of a plotting Cole, looking for every chance to catch Rick cheating to get Debbie to call off the wedding. The party turns into a wild, out of control evening of debauchery, with hookers, a band, and even a donkey, with Debbie and her friends even dressing up as hookers themselves to spy on the boys.
In Bachelor Party, Hanks plays one of his least likable characters on the screen. In fact, it would be impossible to understand why, in fact, his fiancée would want to marry him him – he's obnoxious, crude, and not very serious about anything – if it were not for the fact that her parents and the guy they want for him may be even more detestable in the way they look down their noses at everyone else so snobbishly. The comedy fails to maintain any kind of momentum, despite some moments of hilarity. It feels just like one building torrent of trying to out do the last set piece until reaching an unsatisfying conclusion.
Video Quality
[Rating:3.5/5]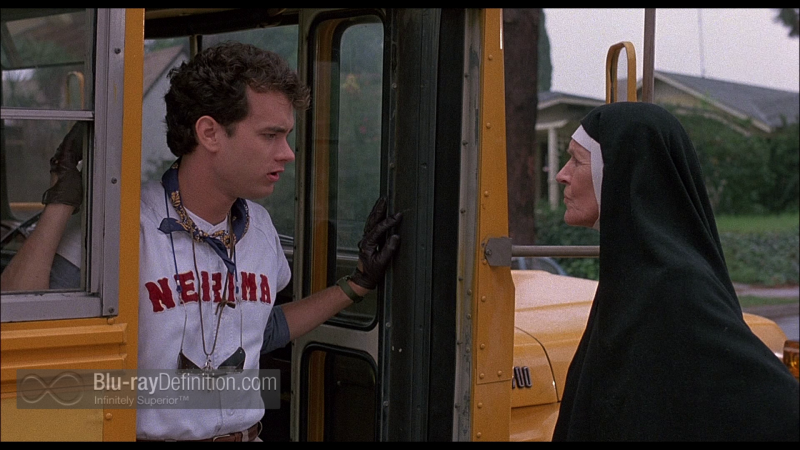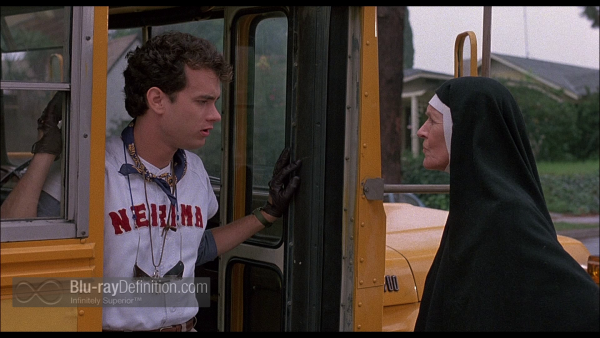 Bachelor Party comes to Blu-ray framed at 1.85:1 in an AVC 1080p encodement looking just a little rough around the edges, but no worse for wear given the genre and the vintage of the film. The colors look good and we get an overall bright and clean image. There is some spotty softness and heightened grain that pushes over into noise that keeps this from reaching the same level of quality as the companion 80s comedy, Revenge of the Nerds, being released alongside it, but it's still satisfying to watch.
Audio Quality
[Rating:3.5/5]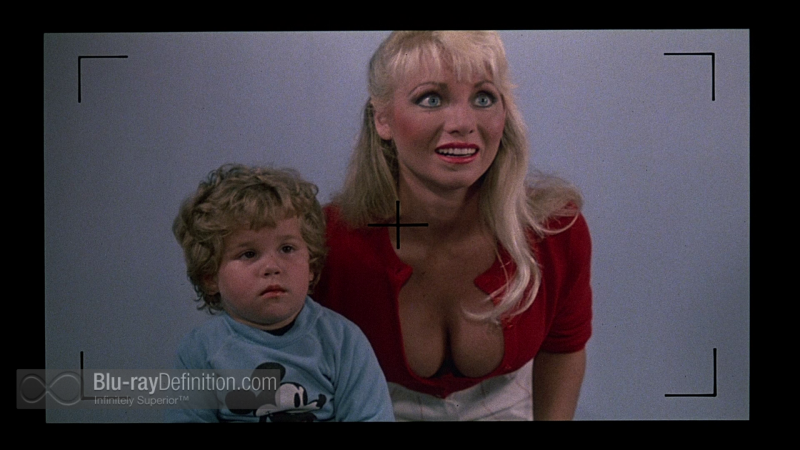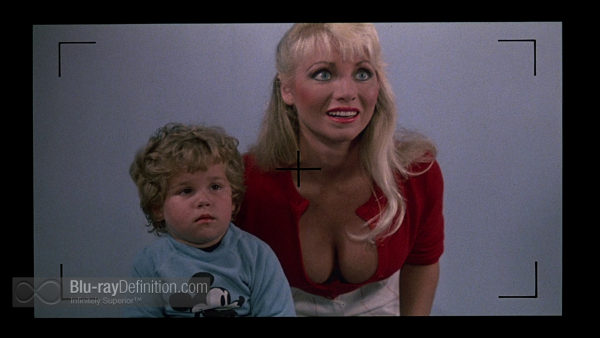 The monaural soundtrack is included in DTS-HD Master Audio 1.0 (48kHz/24-bit). It is clean and free from clipping, and only very slightly boxy.
Supplemental Materials
[Rating:2/5]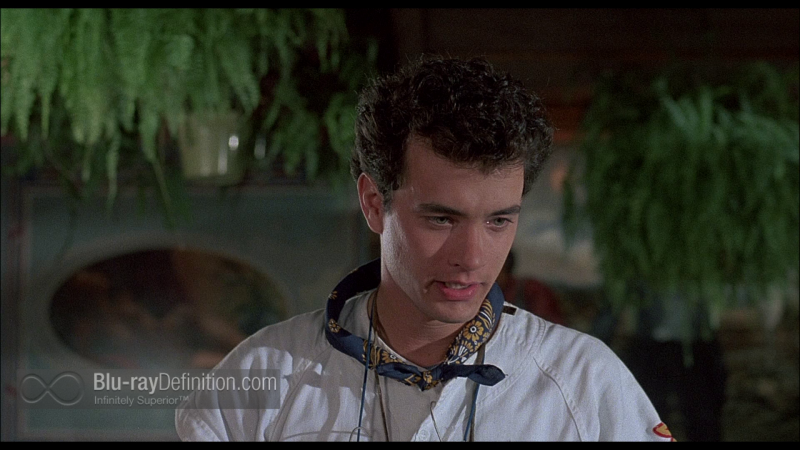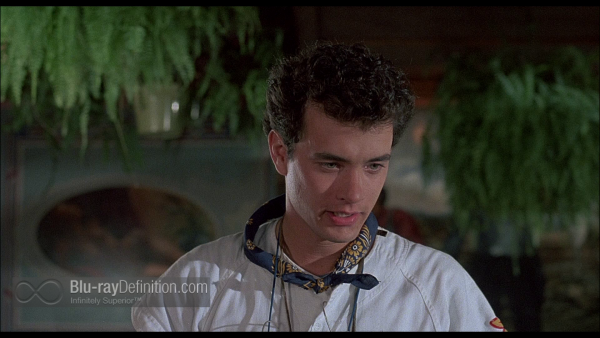 The collection of extras is nothing more than standard definition port-overs of archival EPK featurettes in standard definition and some B-roll footage, also in SD.
Behind the Scenes (1.33:1; SD; 00:03:10) – B-roll footage
An American Tradition (1.33:1; SD; 00:02:51)
While the Men Play (1.33:1; SD; 00:01:43)
Tom Hanks Interviews (1.33:1; SD: 00:02:44)
Theatrical Trailer (2.35:1; SD; 00:02:07)
The Definitive Word
Overall:
[Rating:3/5]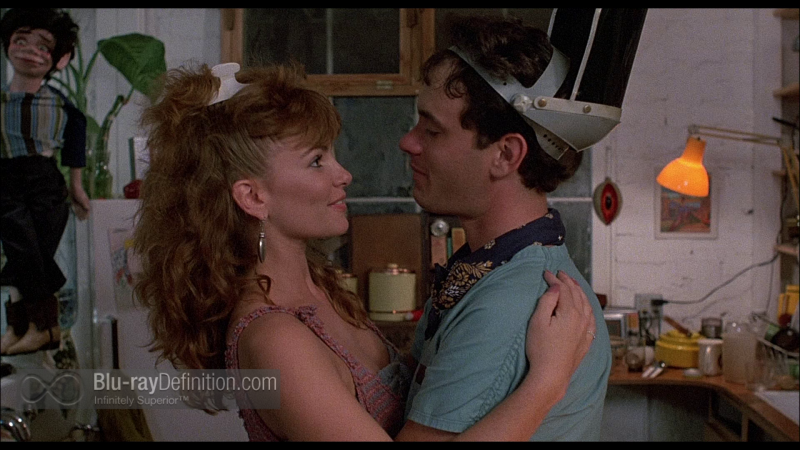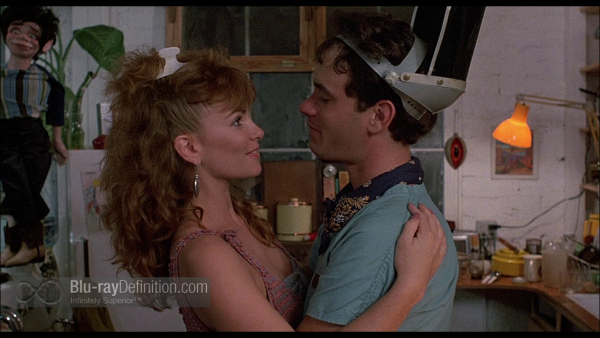 There are far better debauched comedies from the era, like Revenge of the Nerds, Animal House, or even the quirky teen comedy Weird Science. Tom Hanks has played much better roles, and one can see where this is one role he would probably like forgotten.
Additional Screen Captures
[amazon-product]B00IXD2LJY[/amazon-product]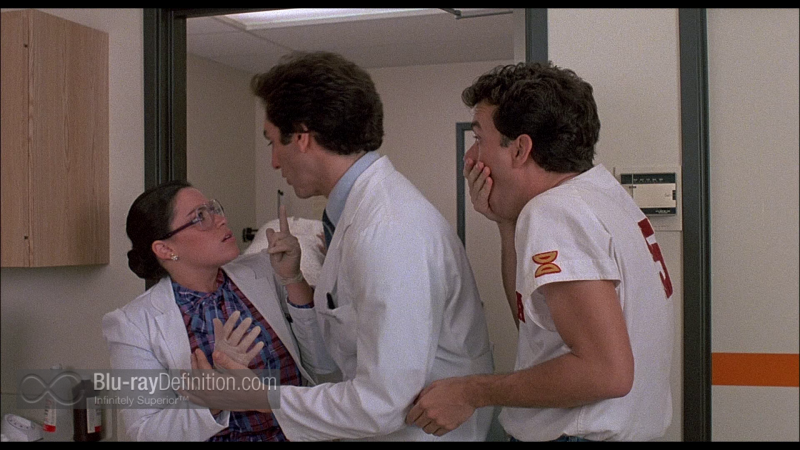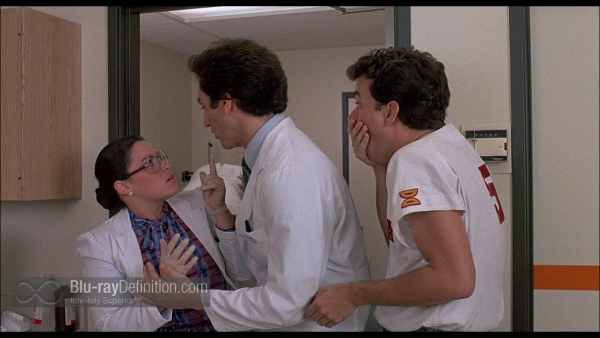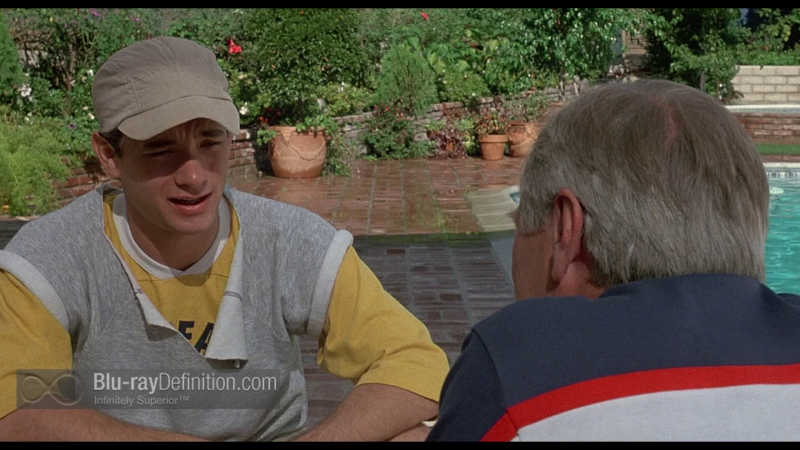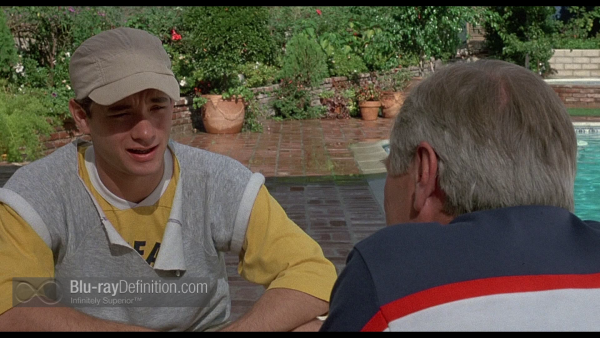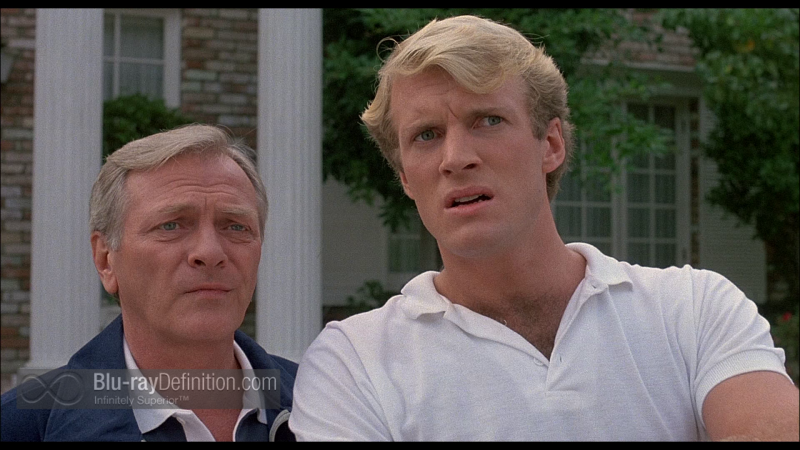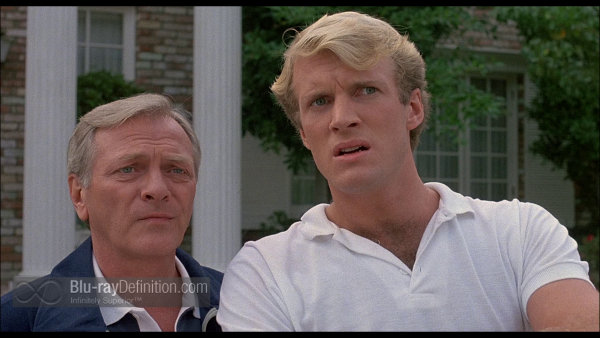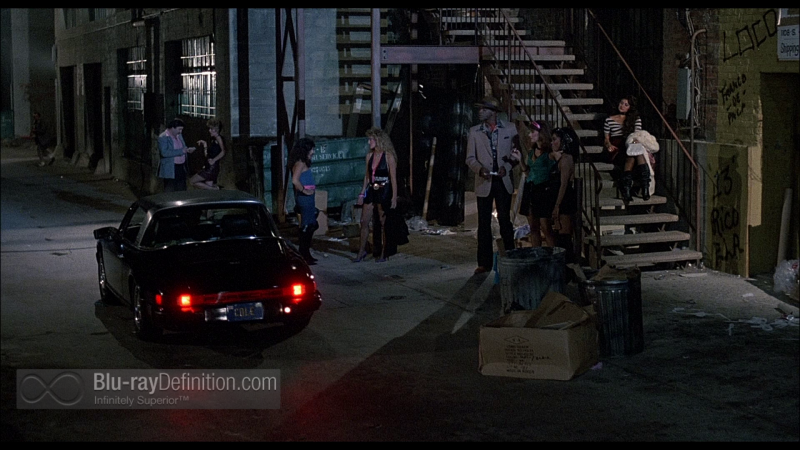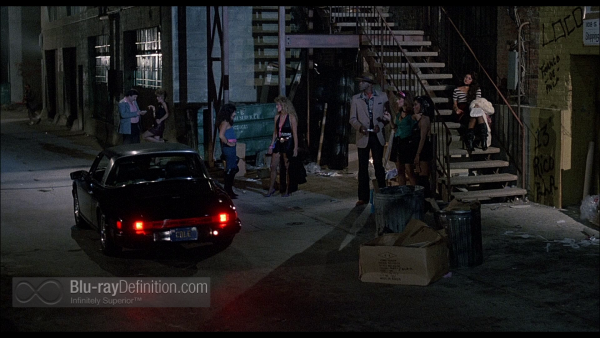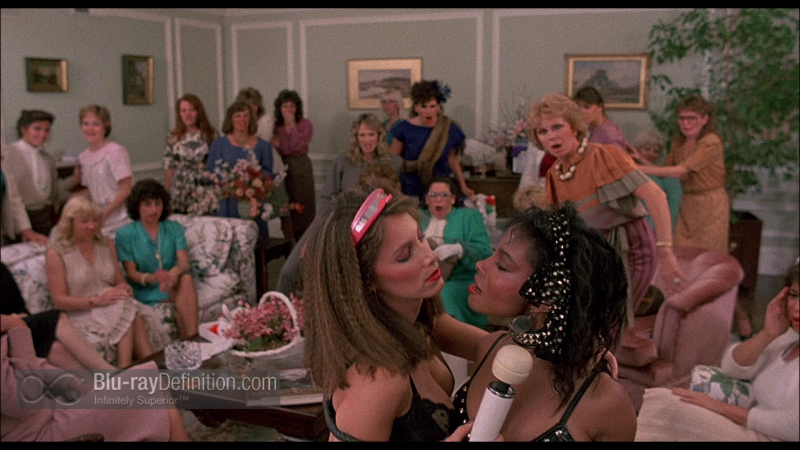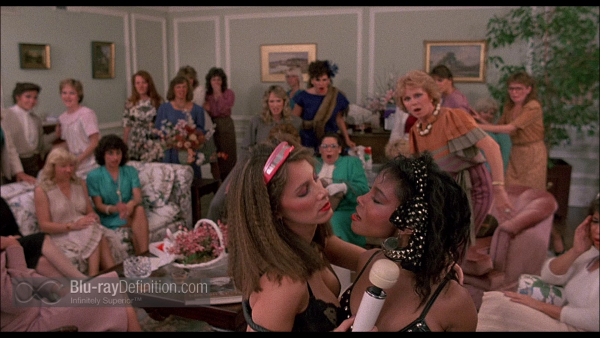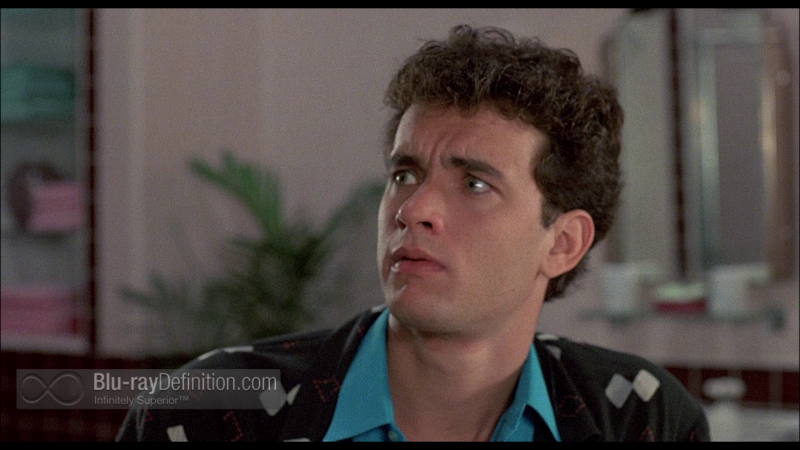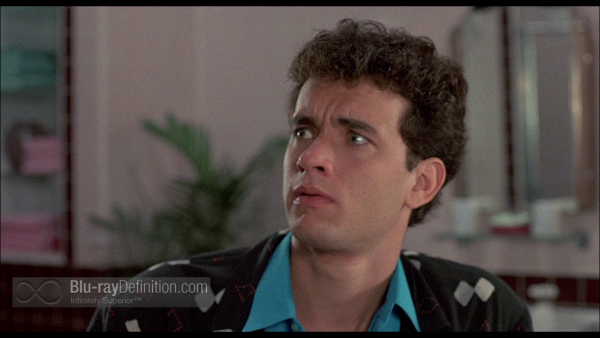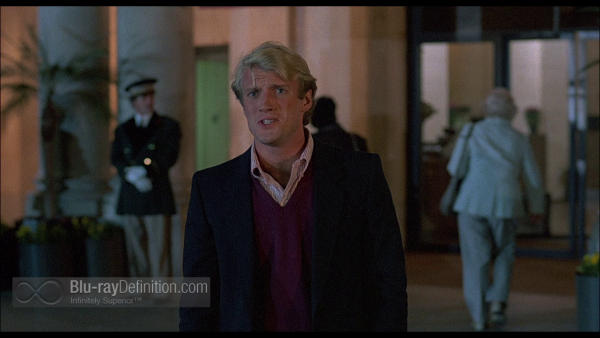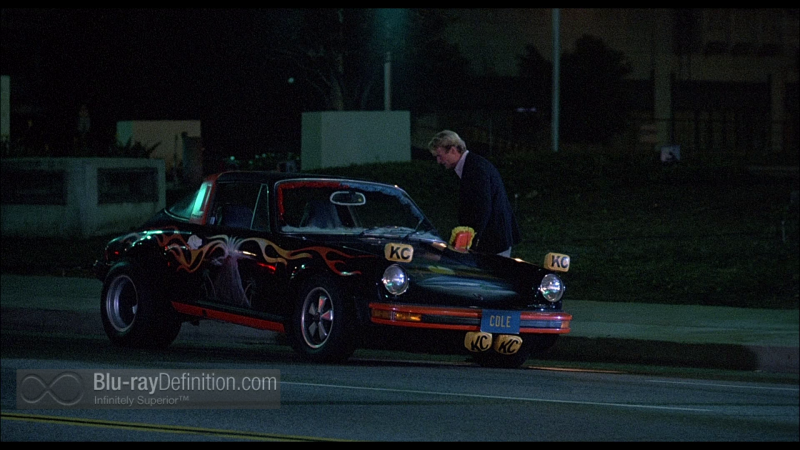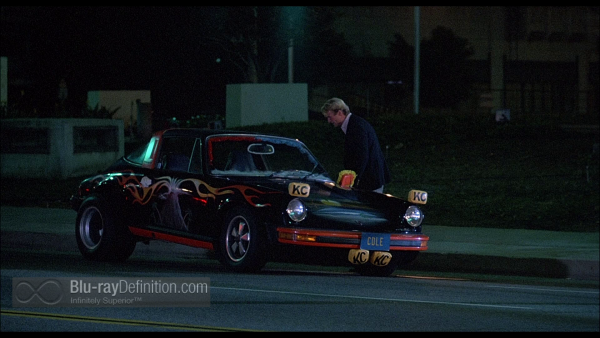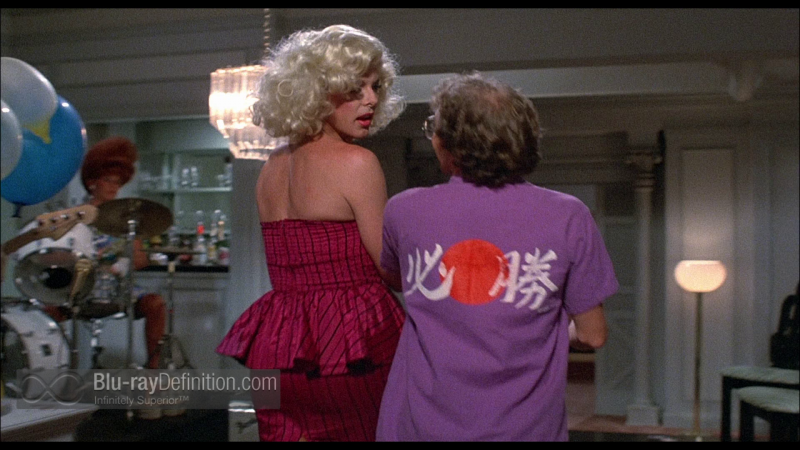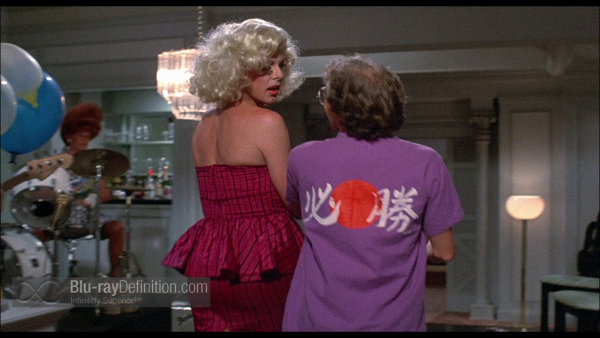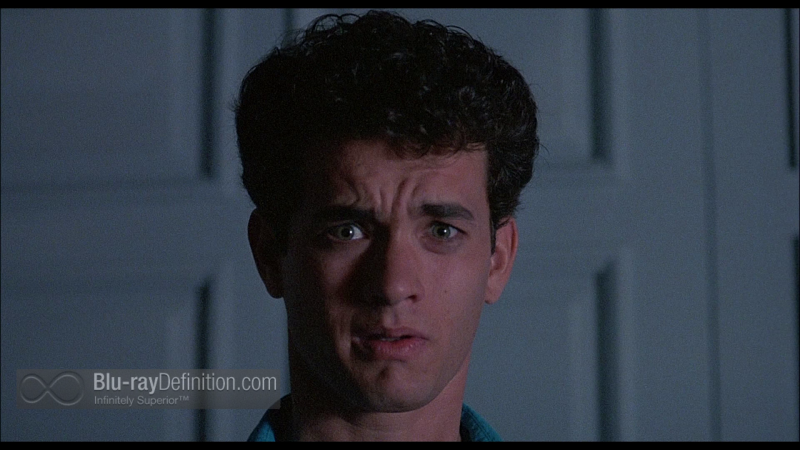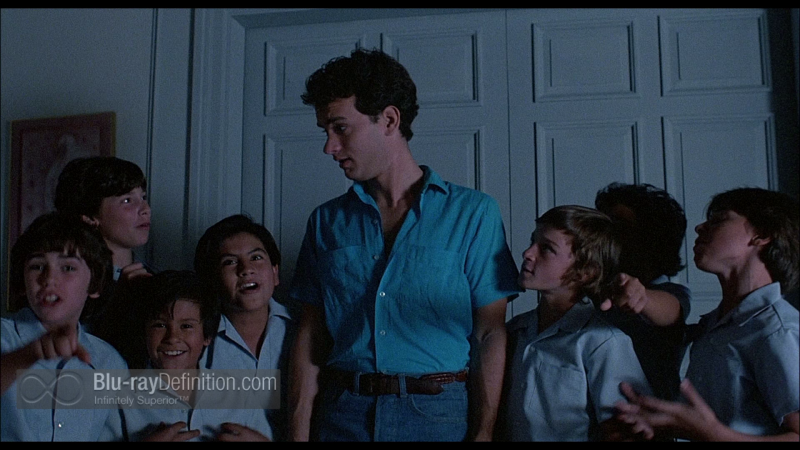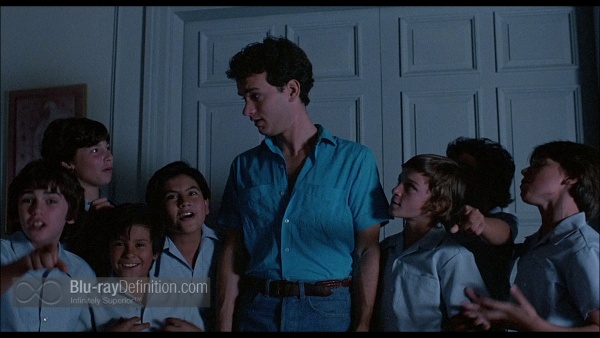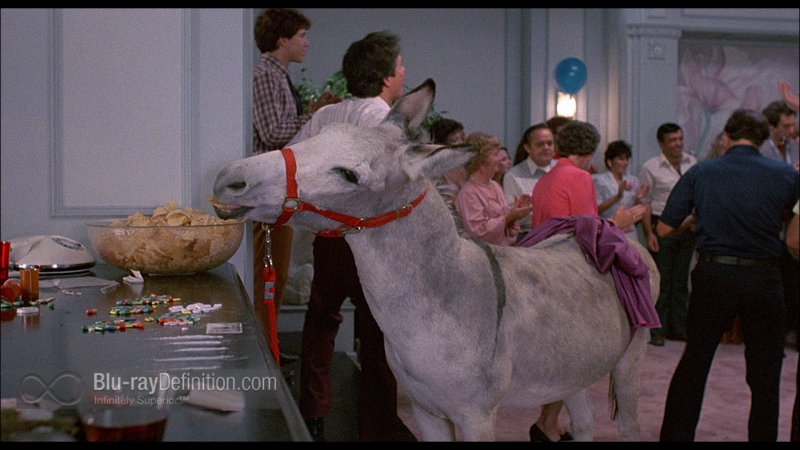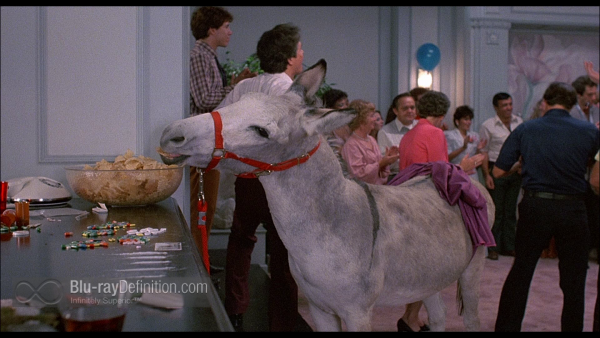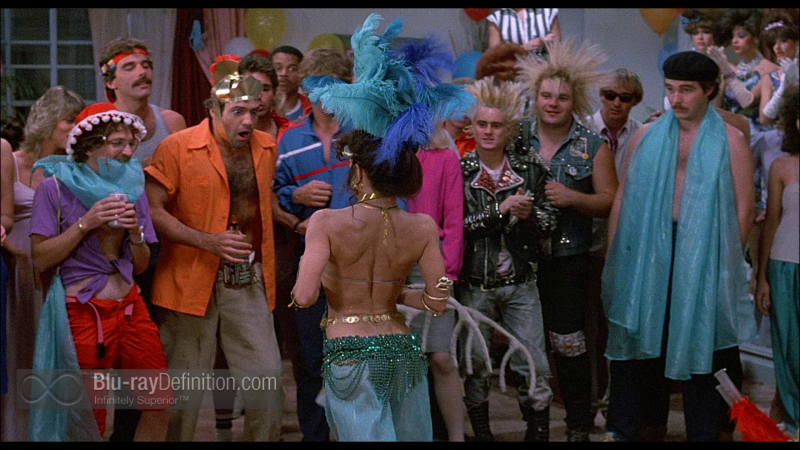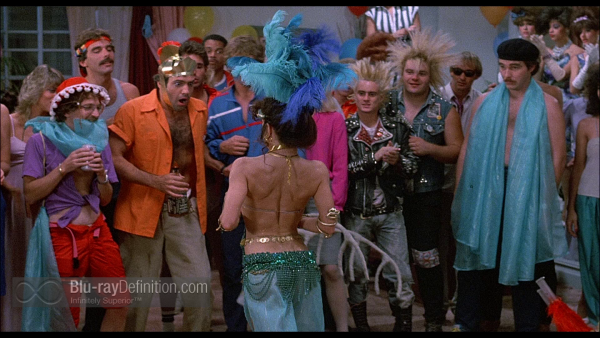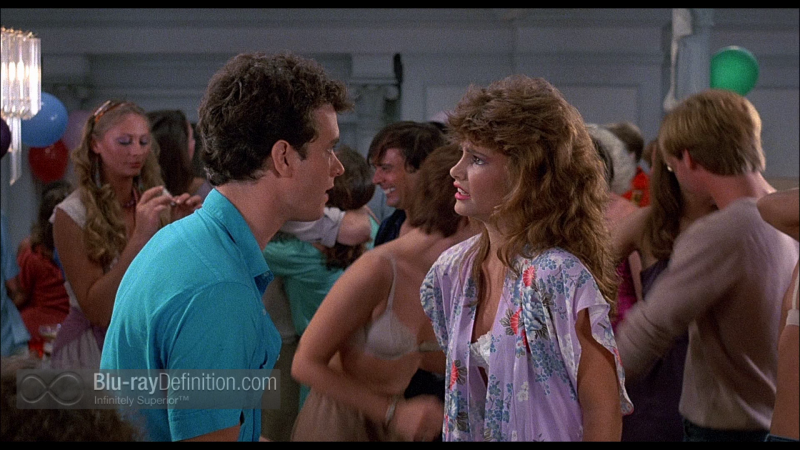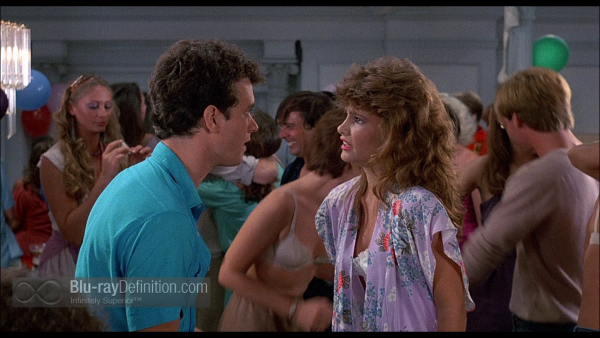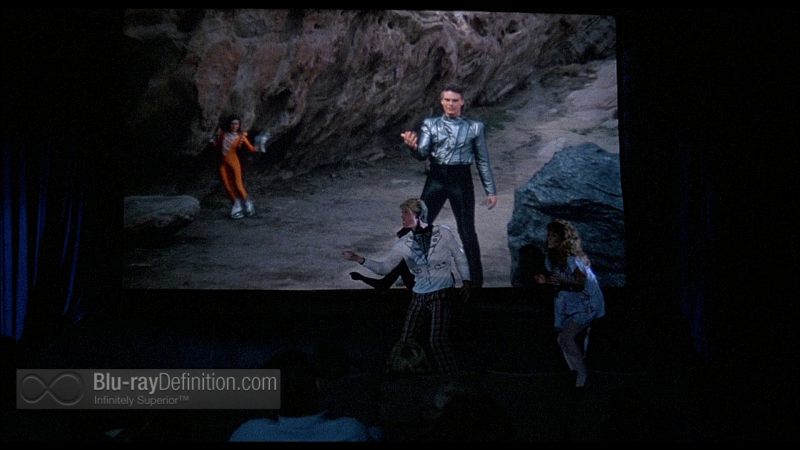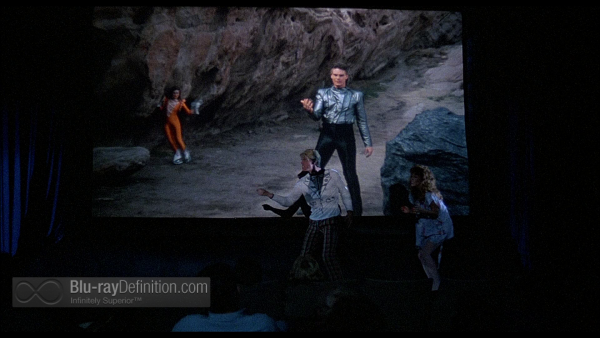 [amazon-product]B00IXD2LJY[/amazon-product]