–
The Films
[Rating:3/5]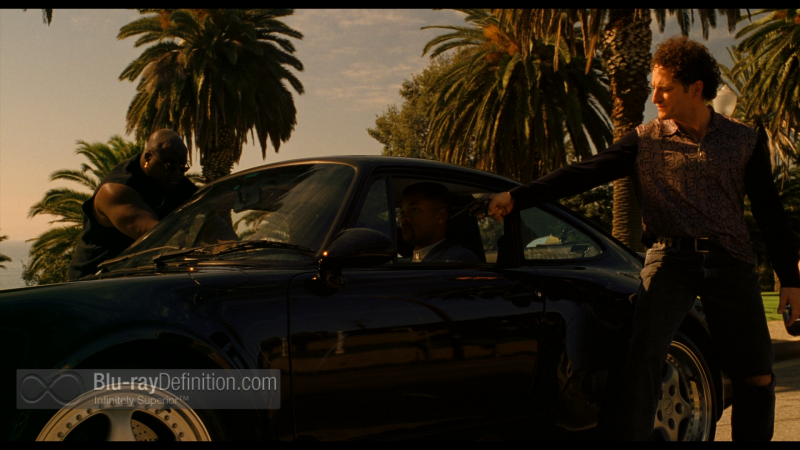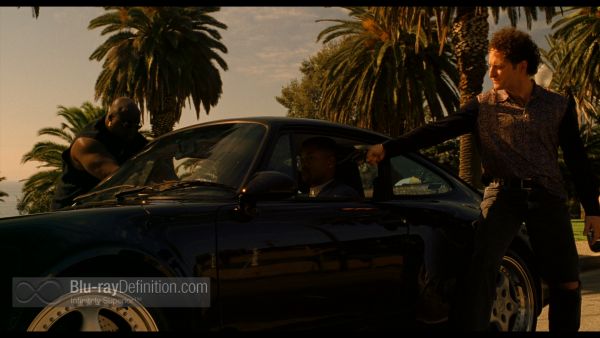 It's been 20 years since this Michael Bay directed/Jerry Bruckheimer produced franchise first hit the big screen. The low budget (Bad Boys "only" had a budget of US$19M) for the first film was apparently no hindrance to it being a break out action/comedy success. Leading men Martin Lawrence and Will Smith, who was not quite the king of the summertime box office yet, play two buddy cops in Miami who are given 72 hours to recover a big score of heroin stolen right out of their precinct. Furthermore, they must protect a key witness, played by Téa Leoni, and they must fool her into believing each of their identities is the other one's. What ensues is a lot of lame dialogue, quibbling between Lawrence and Smith, and action sequences that bely their low budget, but the movie is quick, loud, and audacious.

Bad Boys II, released 8 years later in 2003 had a far larger budget weighing in at US$130M and it shows right from the opening scenes. The plot is not really too different, however. Again, the Miami cops played by Lawrence and Smith – Smith at this point now the far bigger box office draw though still getting second billing here – lead a task force investigating the trafficking of ecstasy into Miami involving a Cuban drug kingpin, who also happens to be in the sights of an undercover sting operation by the DEA. Unbeknownst to the pair, it's Lawrence's cousin, played by the charming Gabrielle Union, who is the under cover agent. Like the first film, Bad Boys II is all about the comedy, which entails lots of quibbling between Lawrence and Smith, and the big actions sequences. And this film goes much bigger on that latter count than the first. How much bigger? How about a chase down the highway with actual cars being tossed at our pair determined narcotics cops as they speed down the causeway in a Ferrari big?
This 20th Anniversary Collection doesn't really bring much to the table other than stuffing the two films, newly restored, together in a box together with all of their mainly ported-over extras in tow. If you're a fan, you'll want to pick them up.

Video Quality
[Rating:4.5/5]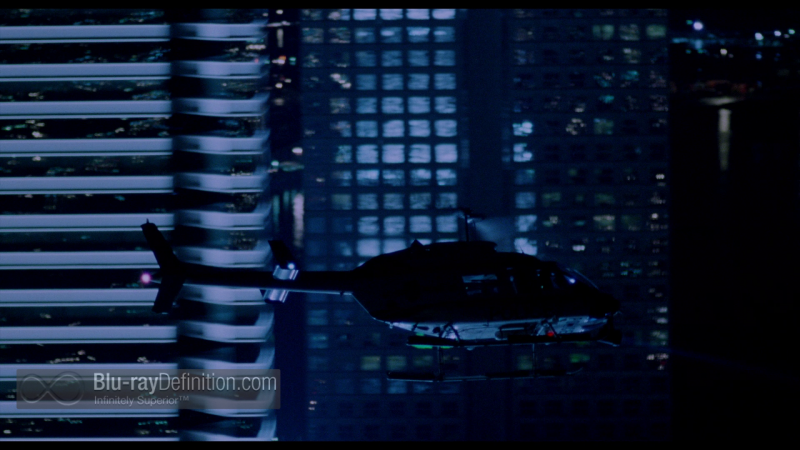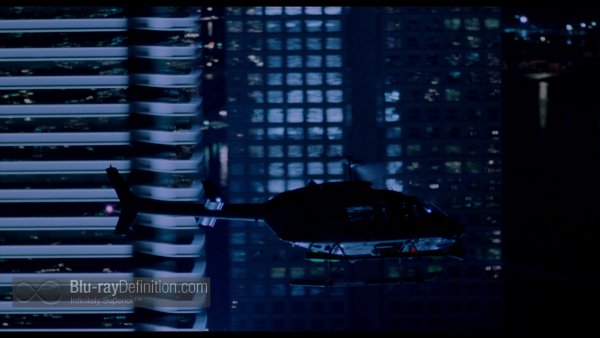 Both Bad Boys films have been restored in 4K and brought to Blu-ray in rather stunning AVC/MPEG-4 1080p HD encodements by Sony. The relatively small US$19M budget of the original Bad Boys from 1995 means it doesn't quite have the same sparkle as Bad Boys II, which tapped in with a US$130M budget, and every penny of it was used. Bad Boys, a 35mm film production looks a little softer with a slightly thicker film grain, Bad Boys II, a 35mm Super 35 format anamorphic production has a crisper look with a little bit finer grain. Both films look natural with great contrast and deep inky blacks.

Audio Quality
[Rating:4/5]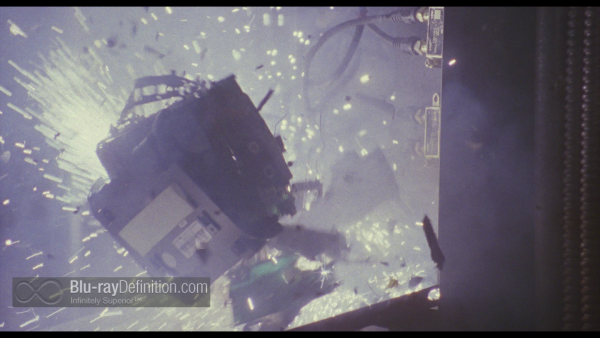 Both films get DTS-HD Master Audio 5.1 (48kHz/16-bit) soundtracks on Blu-ray, but as one might expect and in alignment with the video quality, Bad Boys II sounds a bit better than Bad Boys, with a more balanced and clean sound, more well defined sound effects in the surround channels, and less "mushy" – to use a technical term – reverberation. Both mixes have pretty wide dynamic ranges, although they tend to stay on the louder end and have big low end.

Supplemental Materials
[Rating:3.5/5]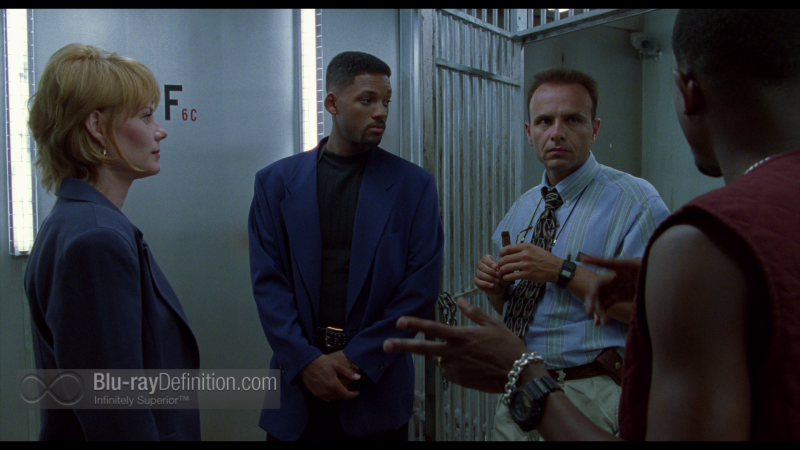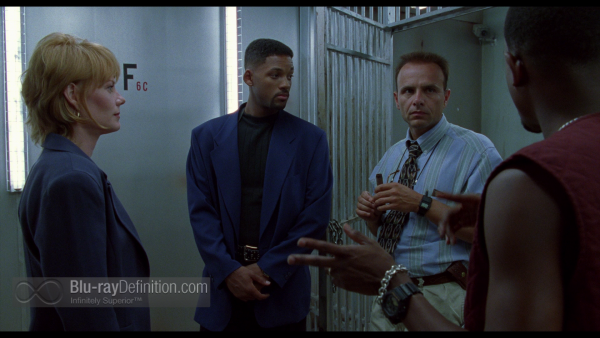 Bad Boys:
Commentary with director Michael Bay
Putting the Boom & Bang in the Bad Boys(1.33:1; SD; 00:23:54) – Behind the scenes look at the action and special effects of Bad Boys in interview segments with the cast & crew.
Music Videos:

69 Boyz – "Five 0, Five 0 (Here They Come)"
Diana King – "Shy Guy"
Warren G – "So Many Ways"

Theatrical Trailer:

Teaser Trailer (1.85:1; 1080p/24; 00:02:18)
Theatrical Trailer (1.85:1; 1080p/24; 00:02:47)
Bad Boys II
Deleted Scenes (2.35:1; SD; 00:07:19):

Group Therapy
Mike and Mara
Arriving at the Haitian's House
First Scene at Phat's
Talking About Mama's House
Hit on Dog
Fake Funeral

Production Diaries (1.33:1; SD; 01:07:10)
Sequence Breakdown (1.33:1; SD; 00:45:21):

MacArthur Causeway
Ice Van Chase
Monorail Fight
5-Man Ratchet
Tapia's Mansion
Shanty Town
Stunts (1.33:1; SD; 00:09:29)

Visual Effects (1.33:1; SD; 00:18:38)
"La-La-La" by Jay Z
Theatrical Trailers:

Teaser Trailer (2.35:1; 1080p/24; 00:02:08)
Theatrical Trailer 1(2.35:1; 1080p/24; 00:02:26)
Theatrical Trailer 2 (2.35:1; 1080p/24; 00:01:02)

The Definitive Word
Overall:
[Rating:3.5/5]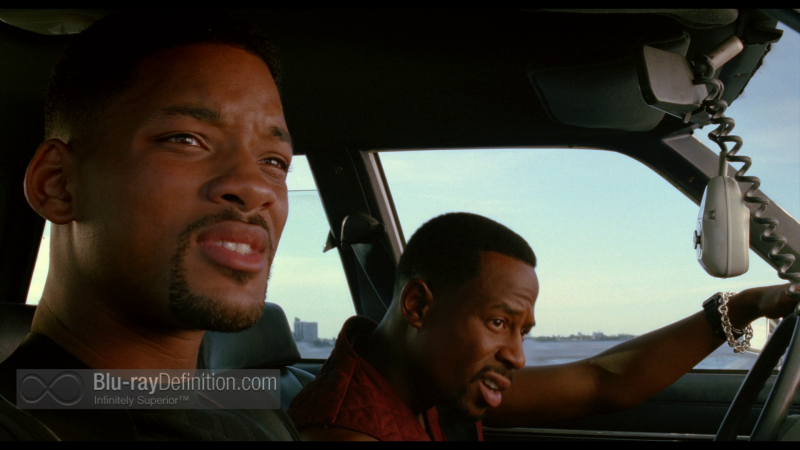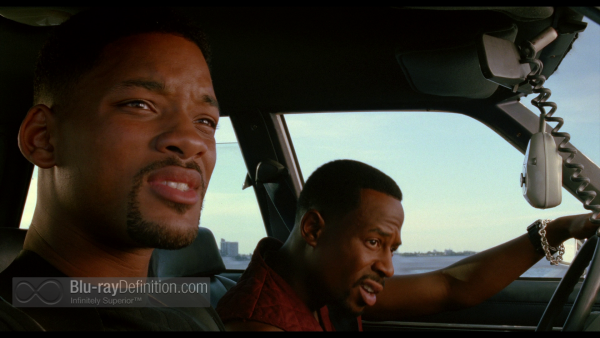 This is popcorn entertainment taken to heights only Michael Bay can achieve. Bay isn't exactly known for great filmmaking, but he is the king of the big action flick. The Bad Boys 20th Anniversary Collection is served up well in this new 4K restoration although one wonders why such bombastic action flicks as these weren't also given the Dolby Atmos treatment by Sony.
Additional Screen Captures