– –

The Film
[Rating:4.5/5]
Bayonetta: Bloody Fate is based on the Platinum Games' 2009 video game, Bayonetta. It's a gorgeous animated feature film (and I do mean gorgeous) from Gonzo directed by Kizaki Fuminori (Afro Samurai: Resurrection) with a screenplay by Hirota Mitsutaka (Brave10).
Following rather closely to the storyline from the game, it follows the witch, Bayonetta, who awakes from a 500-year sleep at the bottom of a lake with her memories missing. Her investigation to find out about her past slowly reveals a connection to past where witches and sages controlled the balance of the world. In the meantime, Bayonetta must battle powerful ghosts or angels looking to stop her from fulfilling her destiny.
The film is every bit as graphically mesmerizing as can be expected from the likes of Gonzo and Kizaki. Animation is spectacular, with innovative character designs and beautiful backgrounds. The highly choreographed action sequences are artistic marvels, splendors to behold. Expressions on faces are so realistic, and the intricacies of individual outfits are  amazingly drawn.
Getting to the story, Bayonetta: Bloody Fate has a lot to offer there as well. Like Afro Samurai, it's a multicultural mixture of characters (Bayonetta's weaponry comes from a black, organ-playing gun designer). And Bayonetta herself is a compelling character. The act of her uncovering the secrets from her past causes her character to slowly evolve from cold, dark, and calculated to an almost super-heroic, strong female lead. Her sidekick of sorts, a photojournalist named Luka Redgrave, who believes he witnessed Bayonetta kill his father when she emerged from her watery slumber, provides plenty of humanizing opportunities for this amazonian heroine. The most revelatory moments come, however, when she engages in battles with a rival witch, and her memories begin to come flooding back. It's all very well thought out in a tightly woven story arc.
Video Quality
[Rating:5/5]
Bayonetta: Bloody Fate looks truly remarkable in this AVC/MPEG-4 1080p encodement from FUNimation. One has to strain really hard to find anything wrong with this crisp, detailed, and colorful transfer. The contrast is exceptional, the line art is beautifully etched and no hints of aliasing, unwanted noise, or motion artifacts can be spotted.
Audio Quality
[Rating:4.5/5]
Both soundtracks, the Japanese and English dub, are provided in Dolby TrueHD 5.1. They are wonderfully balanced between the front and back channels with immersive sound effects, lush atmospherics, and clear dialogue. This is also one of the few cases where, with the exception of voice actress Hellena Taylor, that the English voice cast is almost as good as the Japanese actors.
Supplemental Materials
[Rating:2/5]
DVD
Actor Commentary
Storyboards (1080p/24)
U.S. Trailer (1.78:1; 1080p/24; 00:01:34)
FUNimation Trailers
The Definitive Word
Overall:
[Rating:4.5/5]
Exciting, enticing, vivid, gorgeous, Bayonetta: Bloody Fate is what anime is meant to be. This beautiful anime feature film should be on your wish list for this holiday season.
Additional Screen Captures
[amazon-product]B00LXGL7EI[/amazon-product]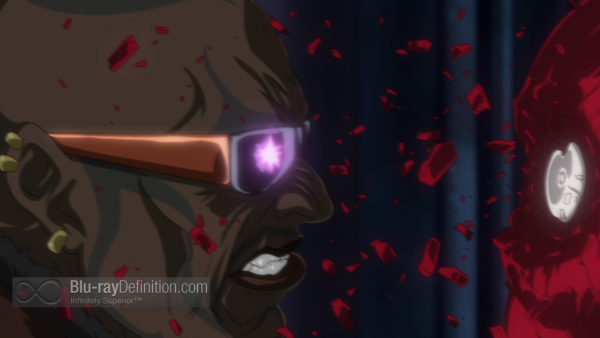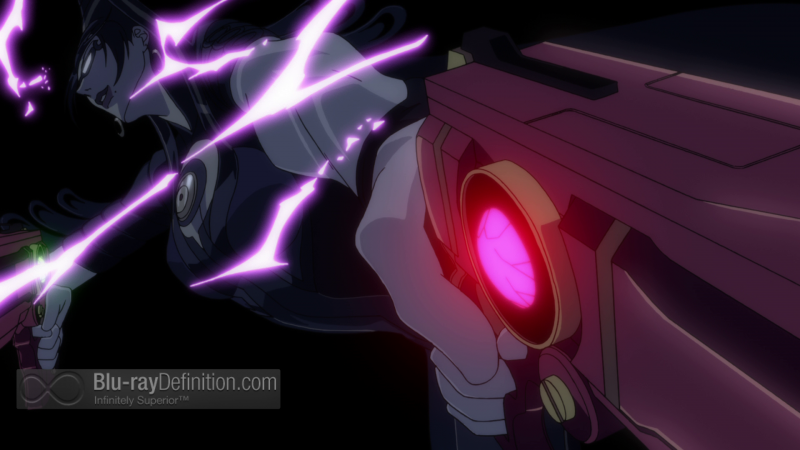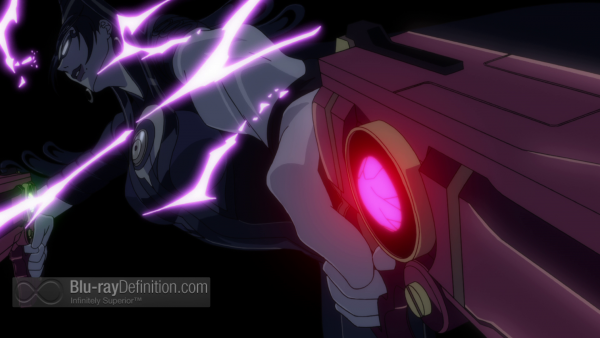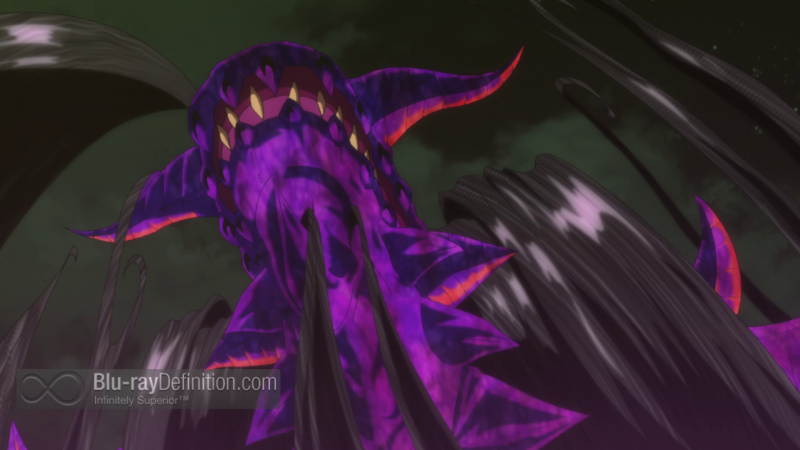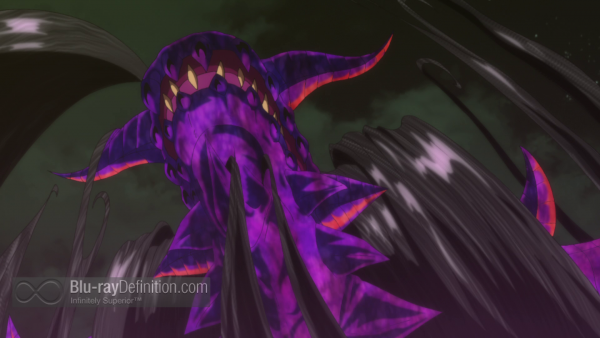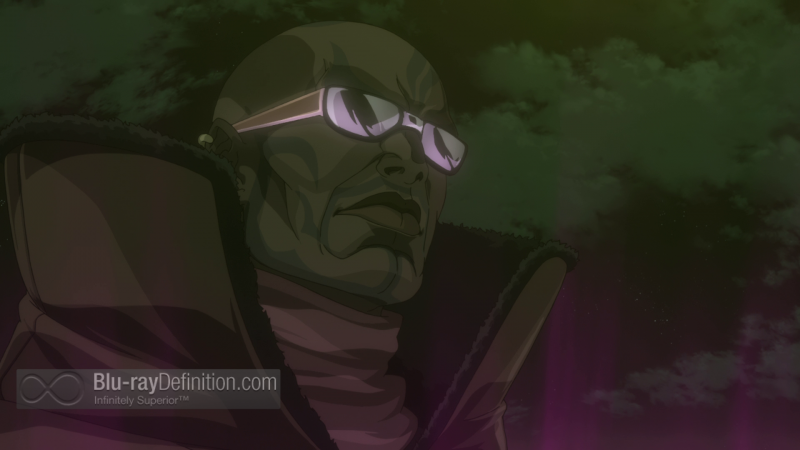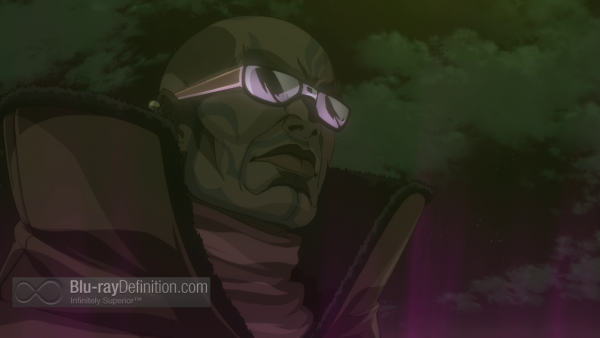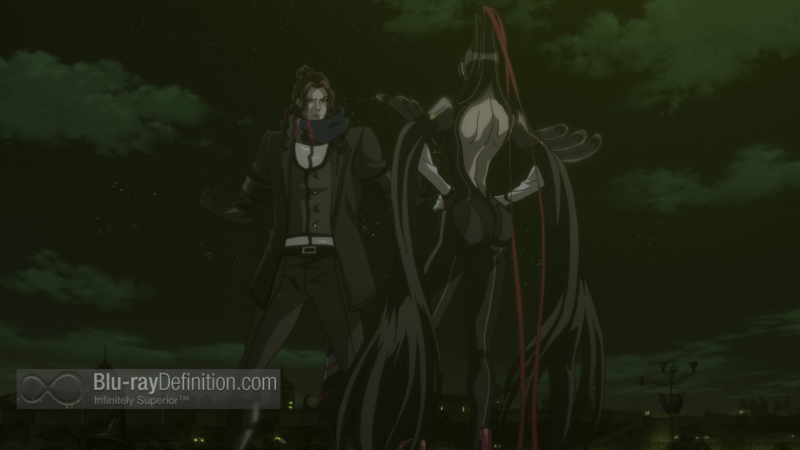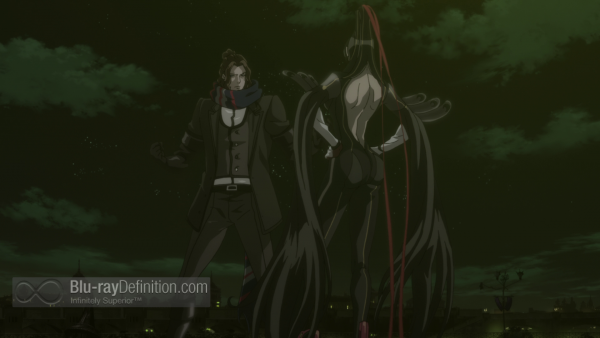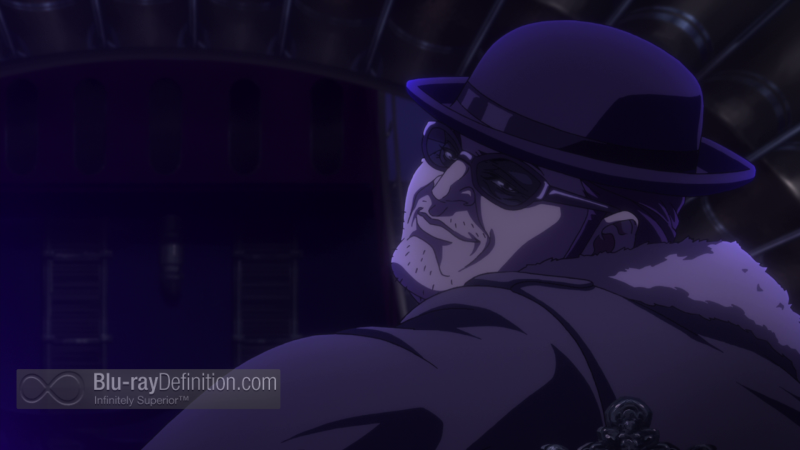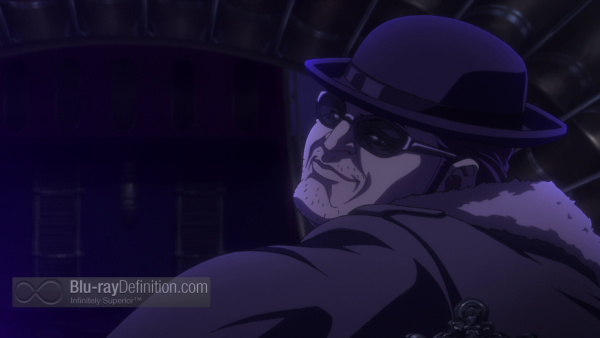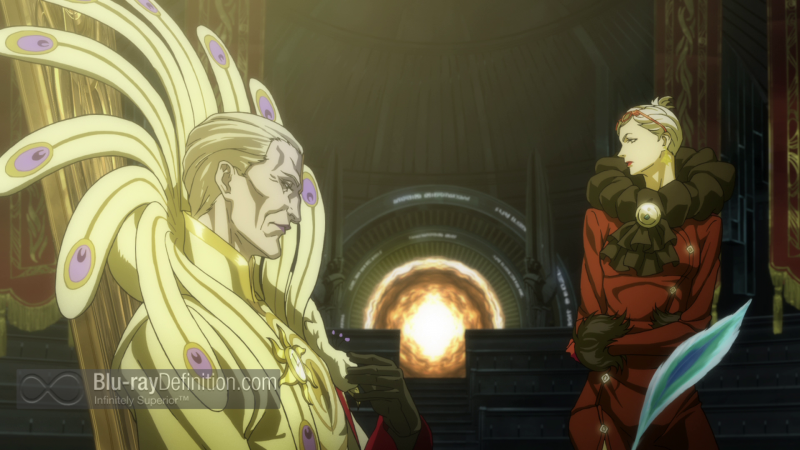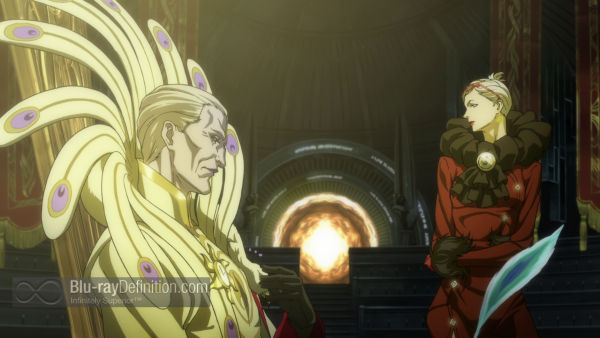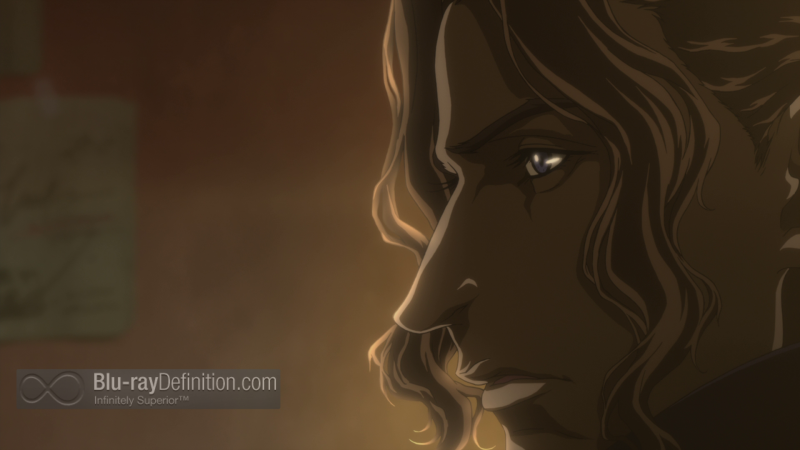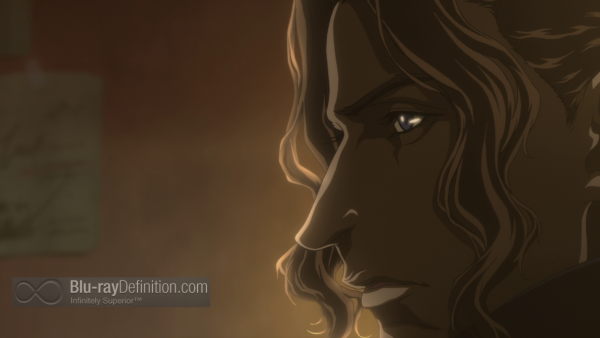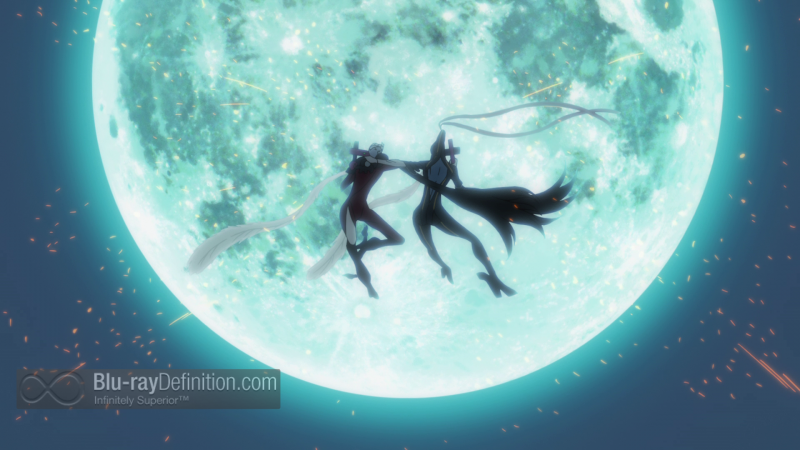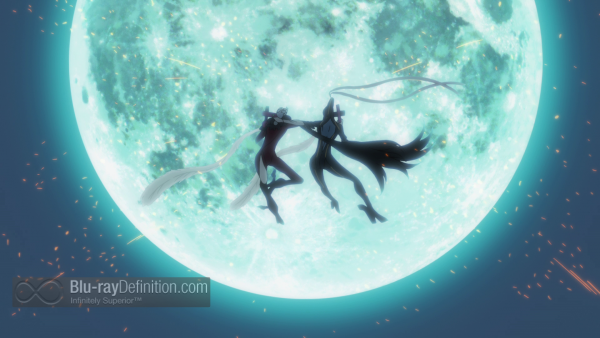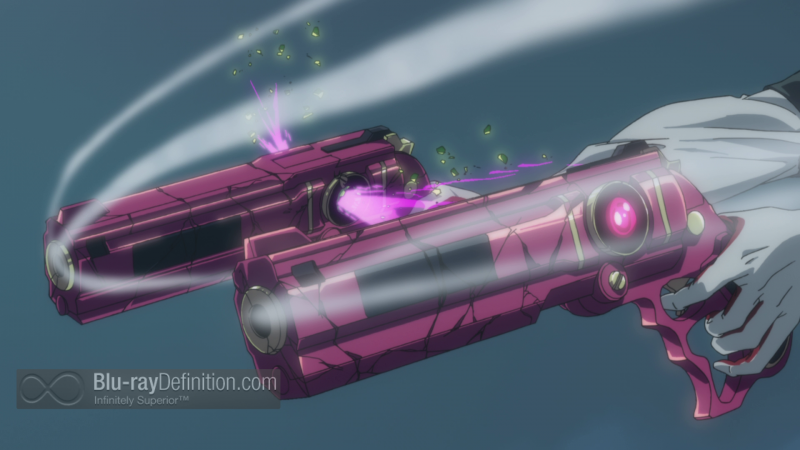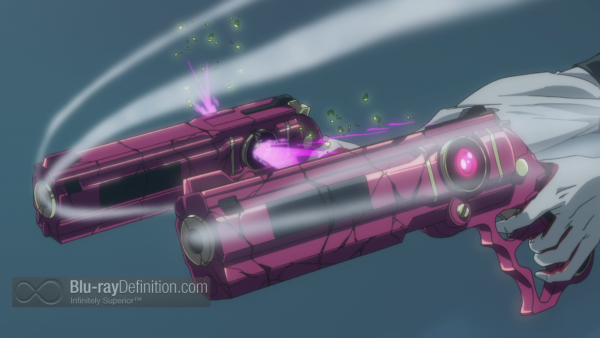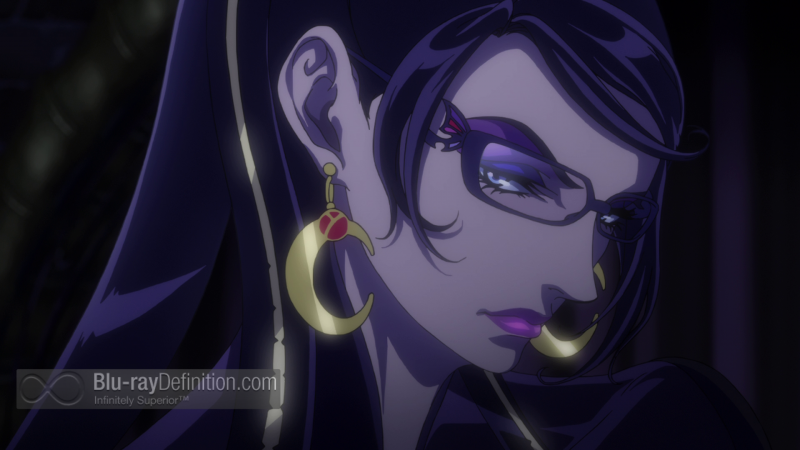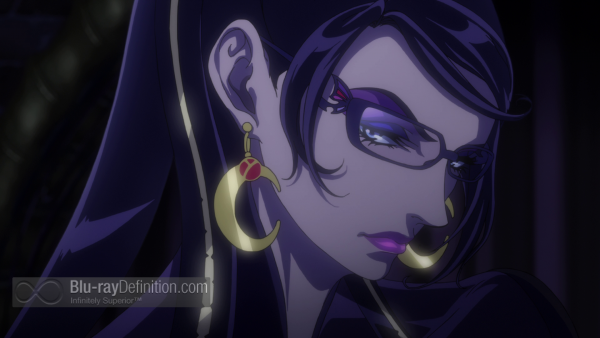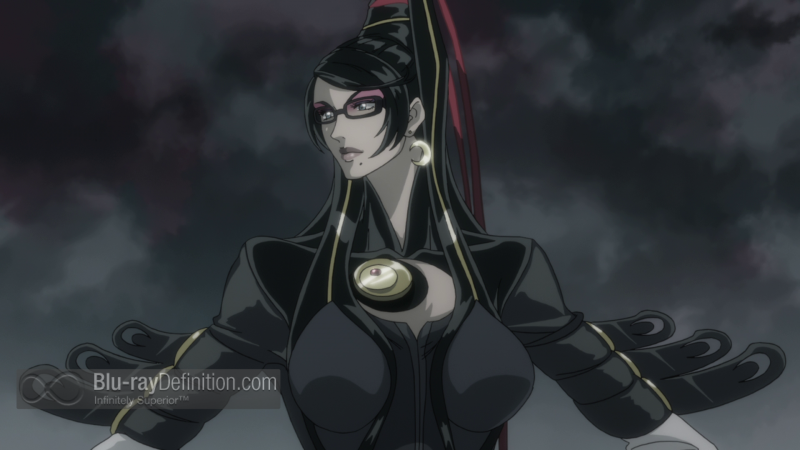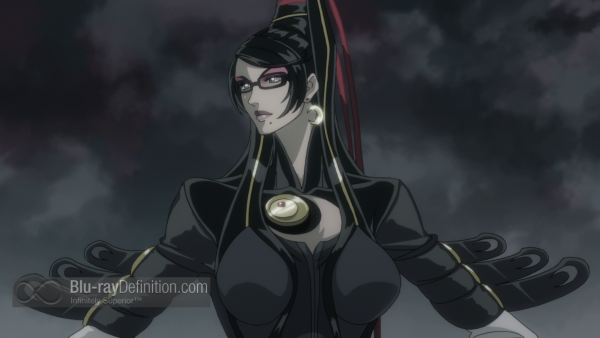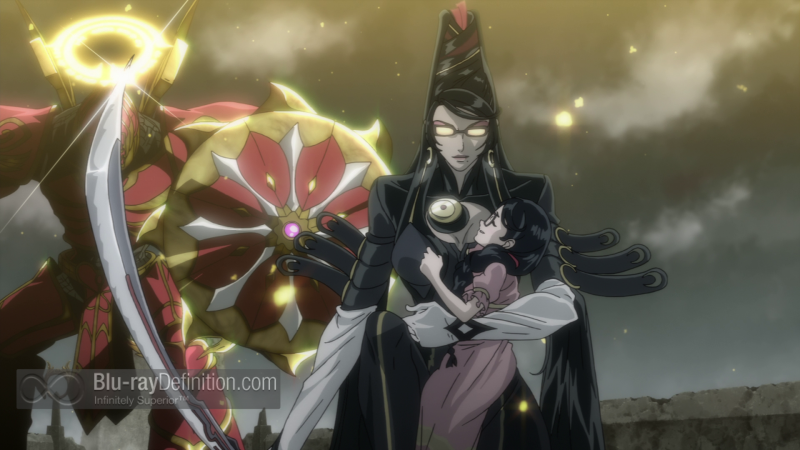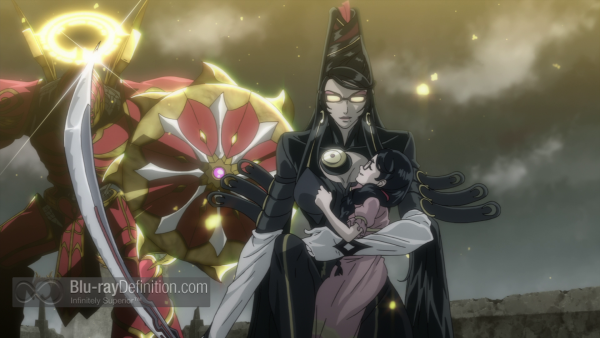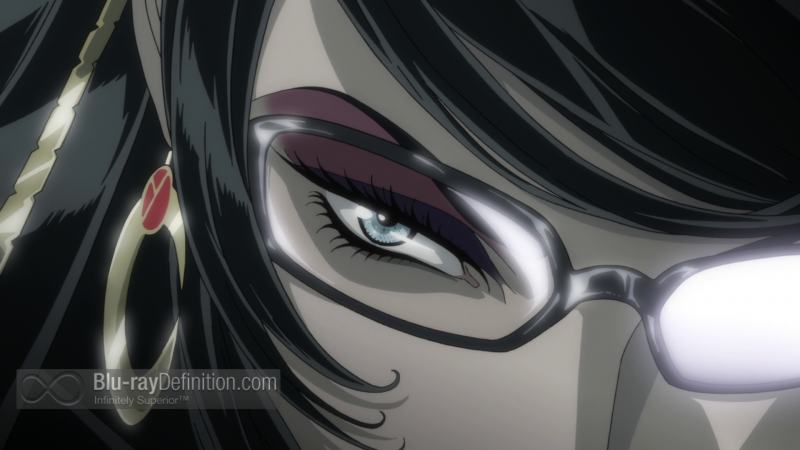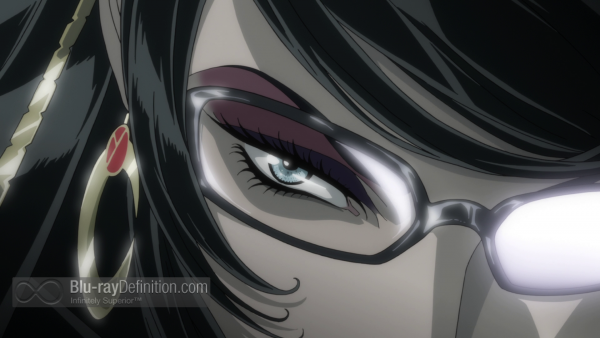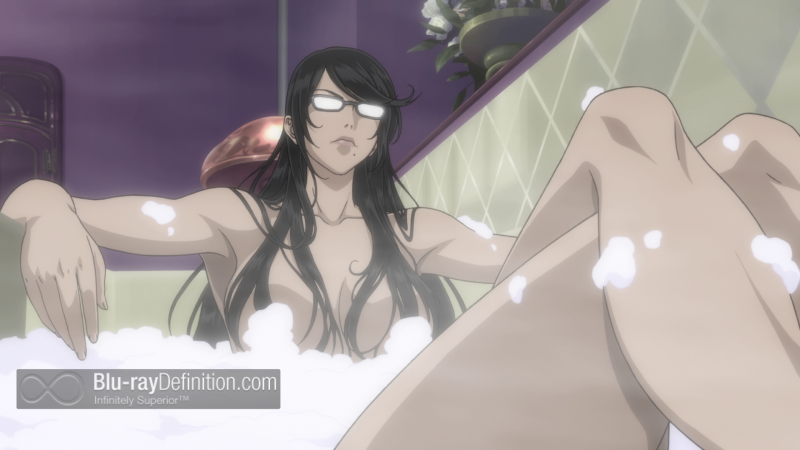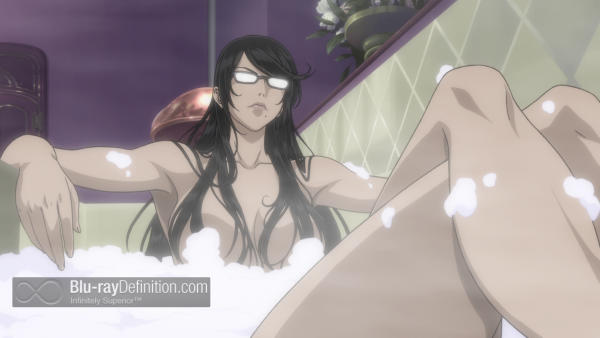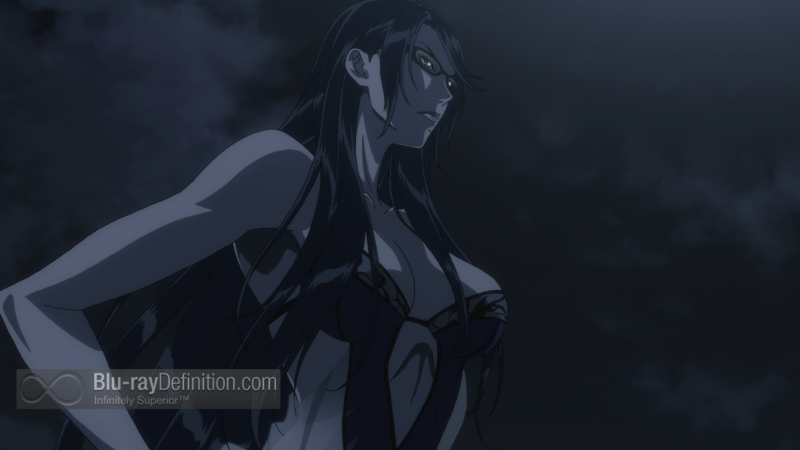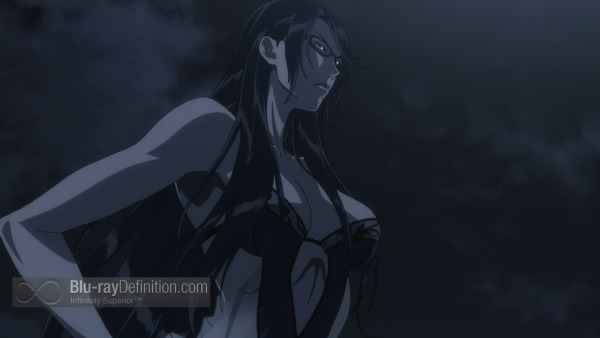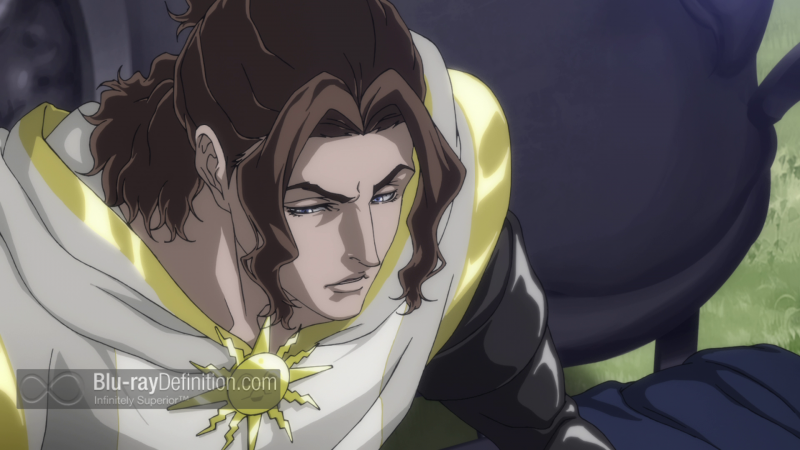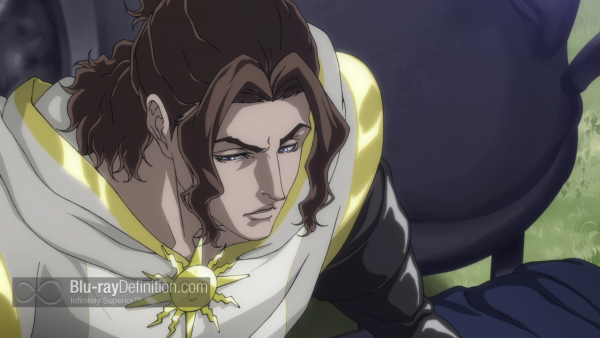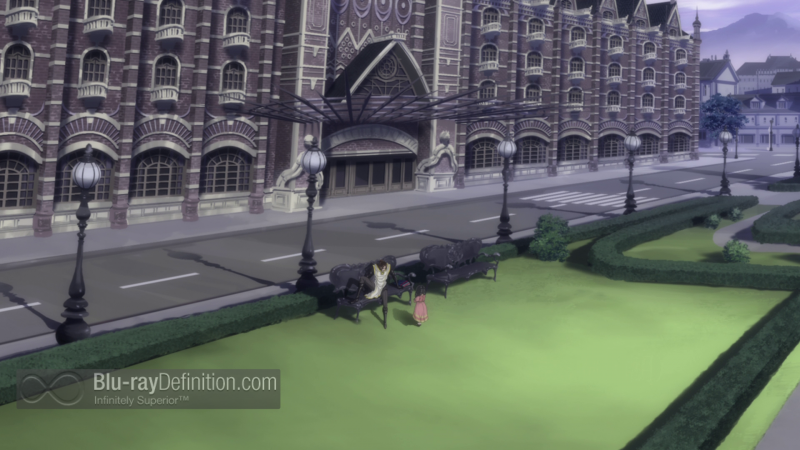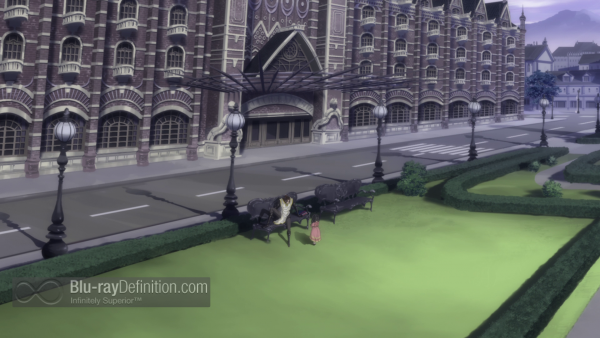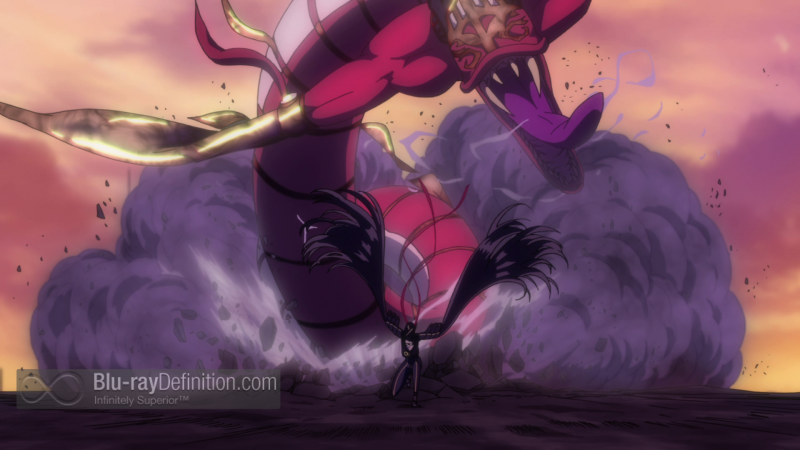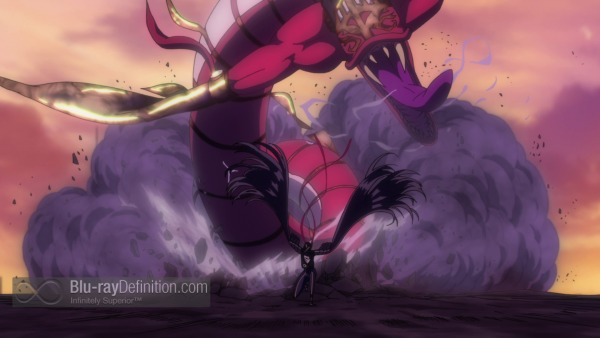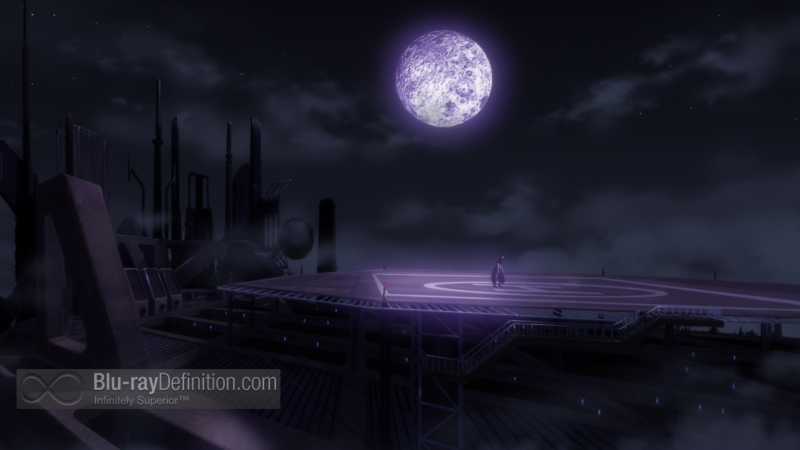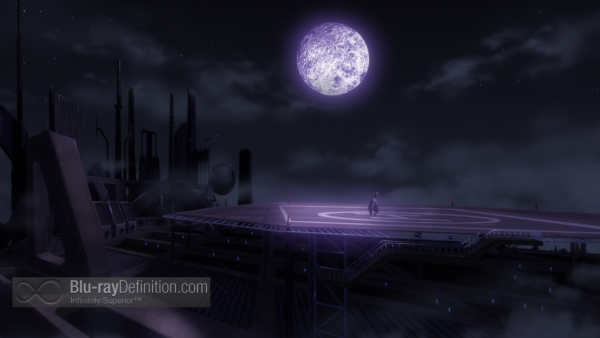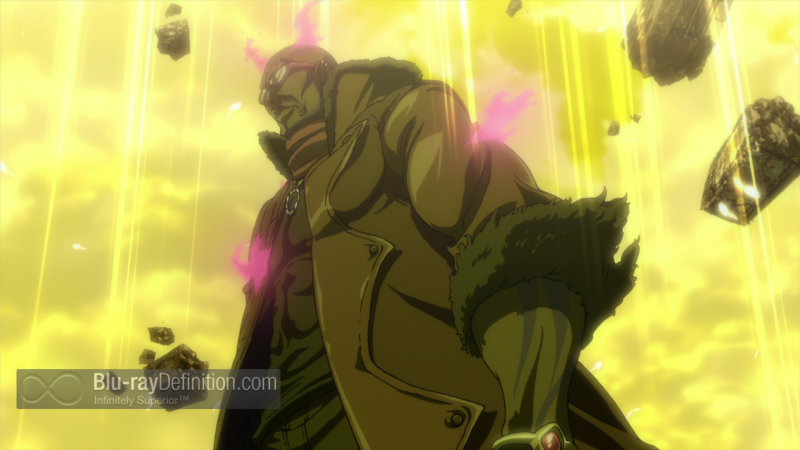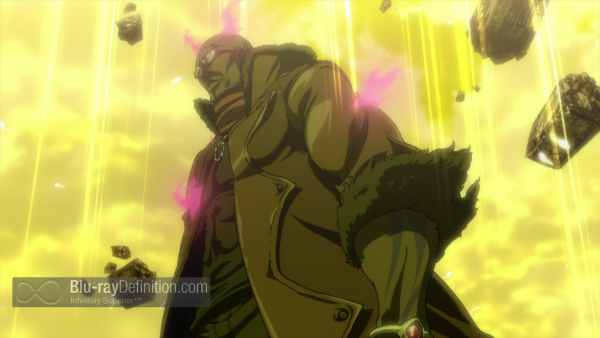 [amazon-product]B00LXGL7EI[/amazon-product]