Paramount Home Entertainment brings the comedic update to Charles Dickens' classic Christmas tale, A Christmas Carol home this November 1, 2011 for the holiday season with the release of Scrooged, featuring Bill Murray, on Blu-ray Disc at a SRP of $19.99.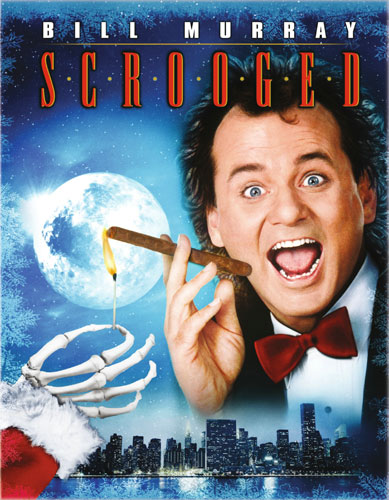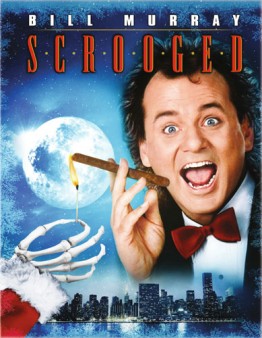 It seems like we'll be getting a pretty barebones release with this one, featuring the theatrical trailer as its only extra. The Blu-ray is presented in 1080p high definition with English DTS-HD Master Audio 5.1, French Dolby Digital 2.0 Stereo and Spanish Dolby Digital Mono with English, English SDH, French, Spanish and Portuguese subtitles.
Synopsis
A network TV president is perhaps the most cold-hearted man ever, but his holiday spirit is given a painful booster shot by three vengeful ghosts.  In this comedic update of Charles Dickens' "A Christmas Carol", Bill Murray portrays Frank Cross, an evil, crass executive who caters to the lowest-of-the-lowest common denominators while firing people at will for the flimsiest of reasons. To change his cruel and tasteless ways, Cross is taken on a trip through his past to his future so that he can achieve redemption.
###