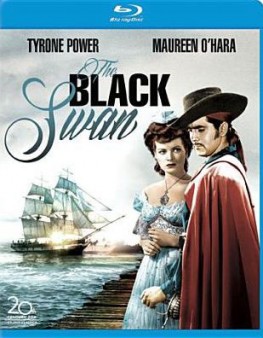 – –

The Film
[Rating:3.5/5]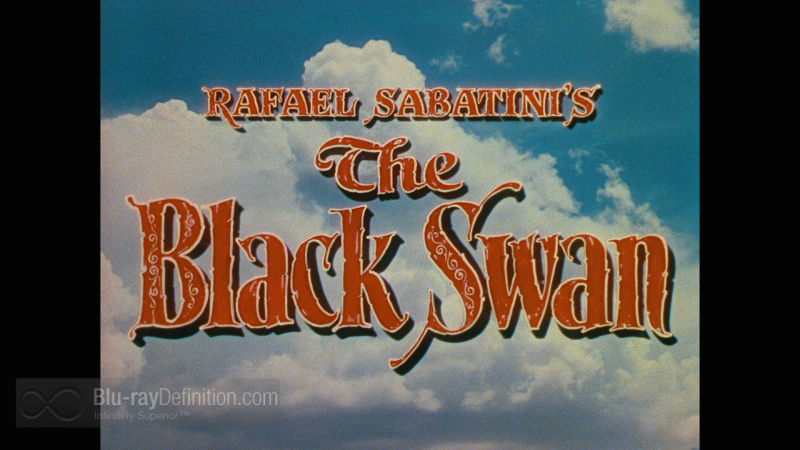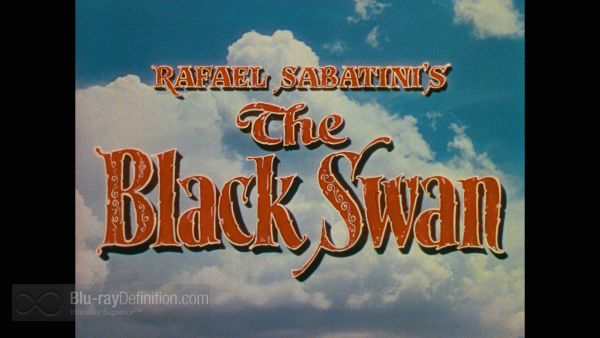 In the spirit of great swashbucklers, and adapted from Rafael Sabbatini's epic novel of piracy, 20th Century Fox gives us, The Black Swan. Unlike the recent picture of the same name, this one is about as far removed from the ballet world as one might imagine since the title refers to a pirate ship not a dancer.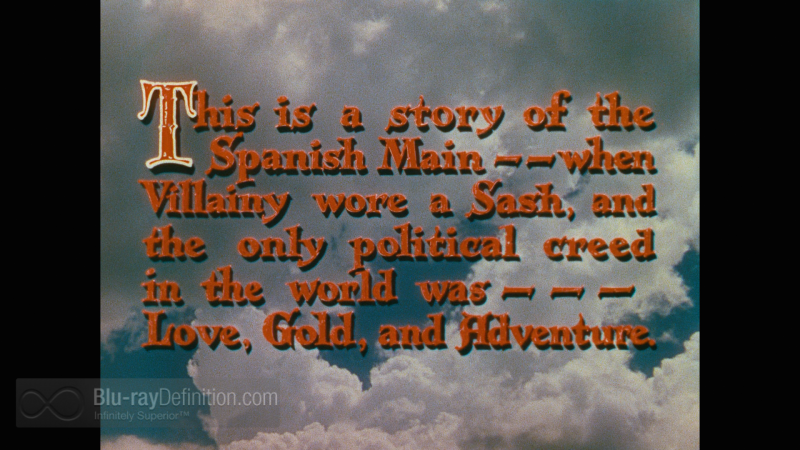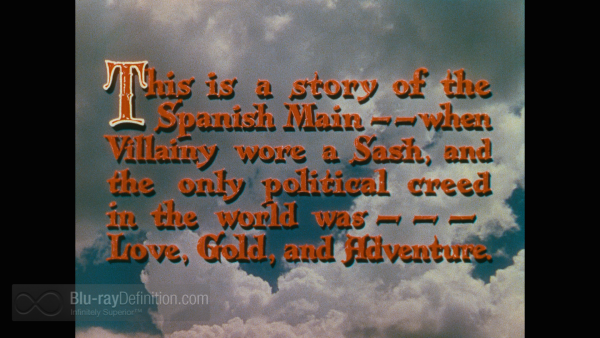 Captain Jamie Waring (Tyrone Power) is a notorious pirate who escapes from the clutches of Don Miguel (Fortunio Bonanova) thanks to the intervention of his buddy Tommy Blue (Thomas Mitchell). Governor of Jamaica, Lord Denby (George Zucco) who has been hanging captured buccaneers right and left is now imprisoned by Waring's crew. Waring's meets Margaret Denby, the governor's beautiful daughter who turns out to be quite a spitfire.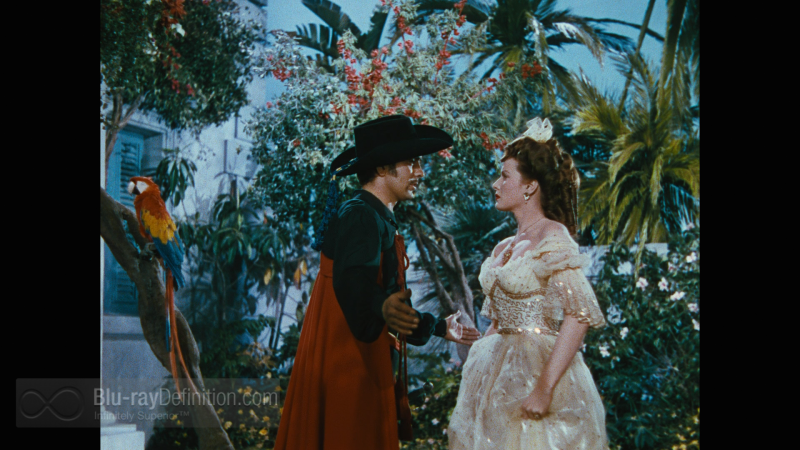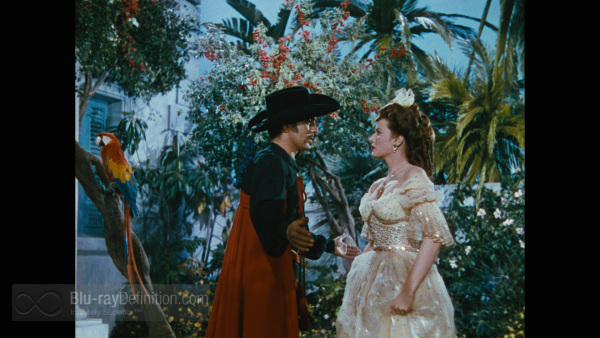 Captain Henry Morgan (Laird Cregar), another pirate condemned to death by Governor Denby, shows up, claims to have been pardoned and made the new Jamaican governor. Announcing that England and Spain have reached a peace treaty, Morgan offers an amicable settlement to the pirates if they give up their trade and return to peaceable lives; the alternative is being hunted down, captured, and hanged.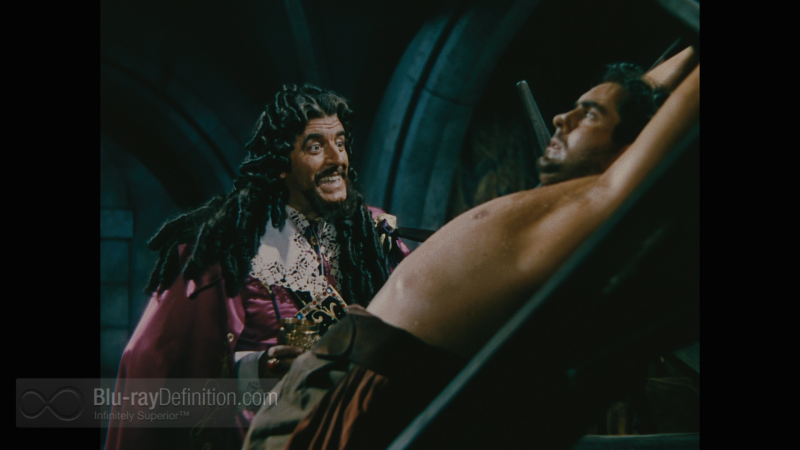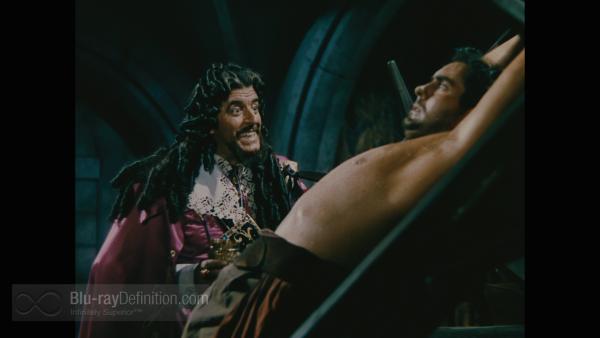 Jamie is enlisted into Morgan's service along with his comrades but has never given up hopes of another daring raid as life on land is not to his liking. Of course, he has been smitten by Lady Margaret whom he continues to pursue.  Margaret is engaged to Roger Ingram (Edward Ashley) who is secretly collaborating with Captain Billy Leech (George Sanders) to plunder English treasure ships. After the HMS Prince Consort is looted and sunk by Leech's fleet, led by his ship the Black Swan, Waring and company are charged with getting rid of these pirates.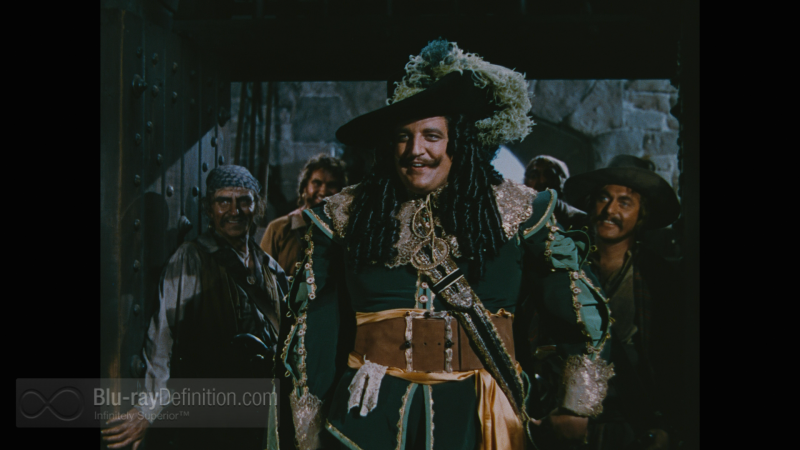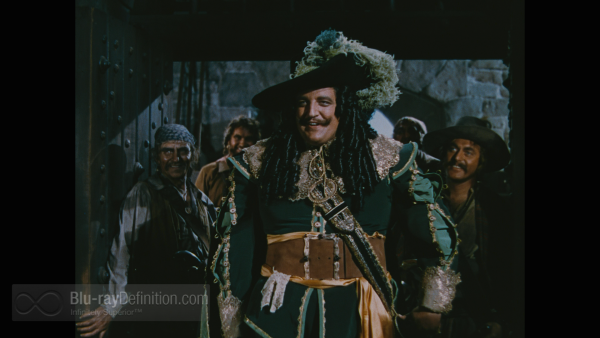 Jamie kidnaps Lady Margaret to prevent her from marrying Ingram and to keep the latter from seeking the King's letter to remove Morgan from office. After setting off to capture the Black Swan but outnumbered by the pirate vessels, Waring hatches a plan to trick Leech into attacking the port of Maracaibo where the other government ships will be waiting to attack him. Ultimately, there is the battle that "buckles the swash" and brings matters to a rousing conclusion.
Video Quality
[Rating:3.5/5]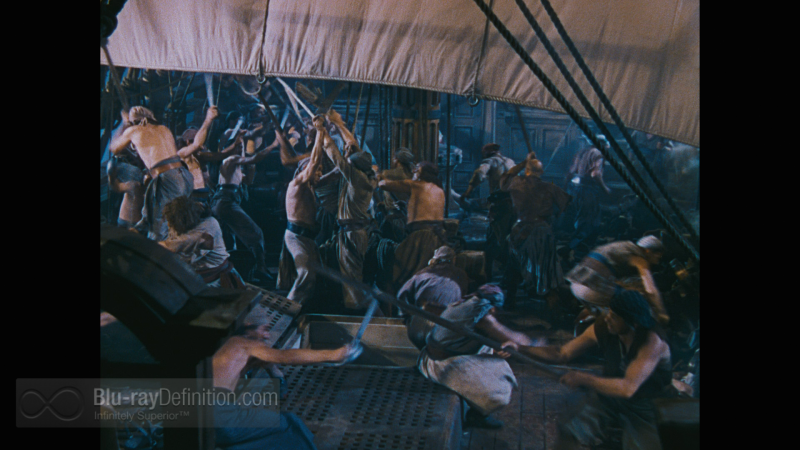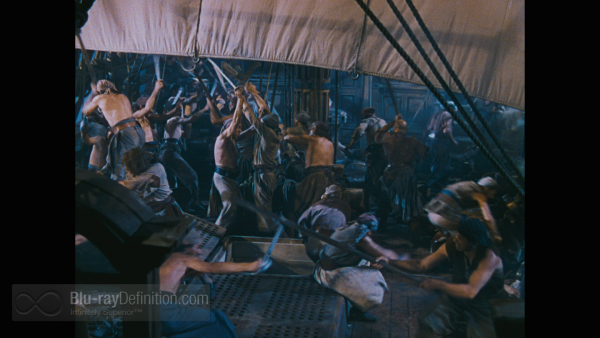 This 70-year-old film receives a great makeover from the 20th Century Fox restoration team. The colors are gorgeous, the camerawork, particularly the sea battles, verges on the spectacular. As the original release won an Oscar for Best Cinematography, this really comes as no surprise. Close-ups, and there are loads of them here, offer some fabulous detail. Of course, the improved visuals do little to abate the usually suave George Sanders's cartoonish pirate make up. There is surprisingly minimal amount of graininess, but the night shots lack sharpness and have weak blacks.
Audio Quality
[Rating:3/5]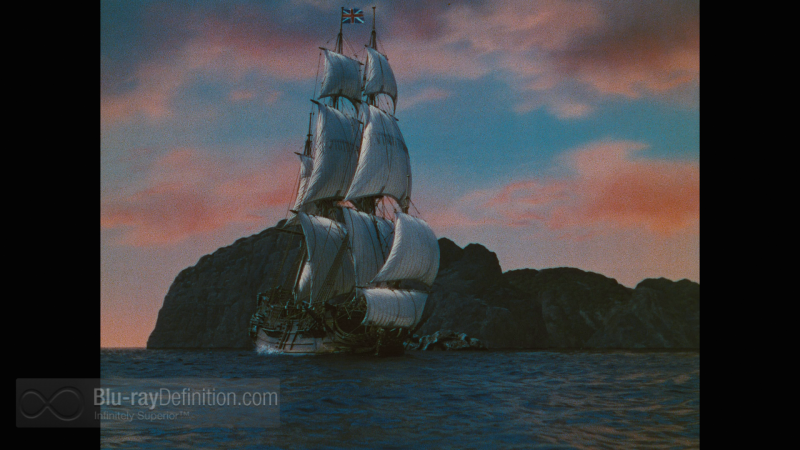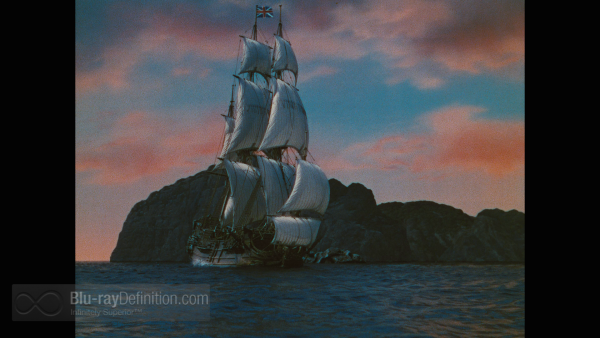 Alfred Newman's score and the dialogue is clear if somewhat compressed in the DTS-HD Master Audio 1.0 soundtrack that is slightly better than its lossy counterparts.    .
Supplemental Materials
[Rating:1.5/5]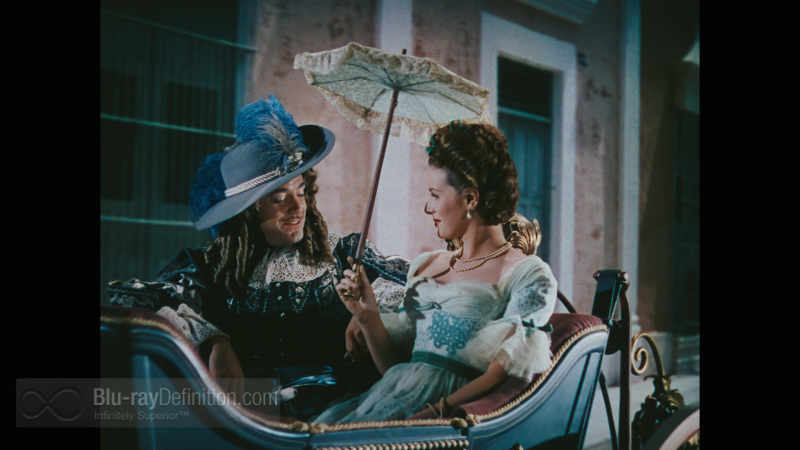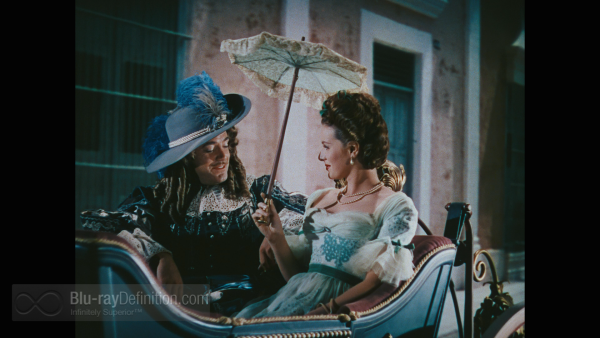 We get a short list of extras:
Original Theatrical Trailer: 2:02  (English Dolby Digital Mono 48kHz/16b)
Audio commentary by Rudhy Behlmer and Maureen O'Hara
The Definitive Word
Overall:
[Rating:3.5/5]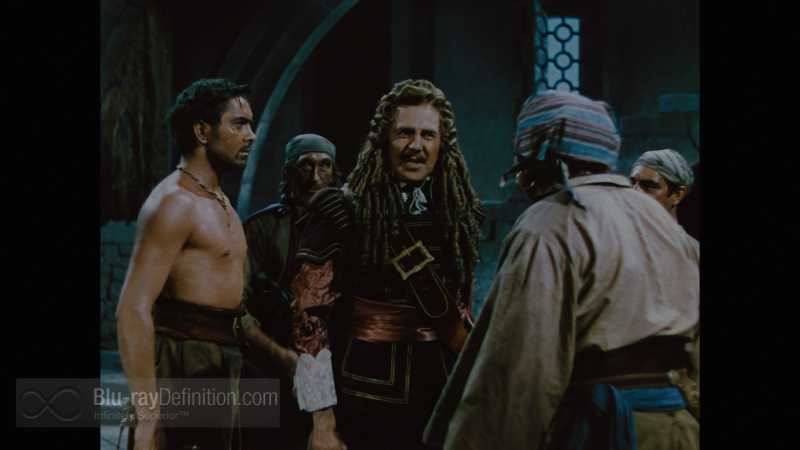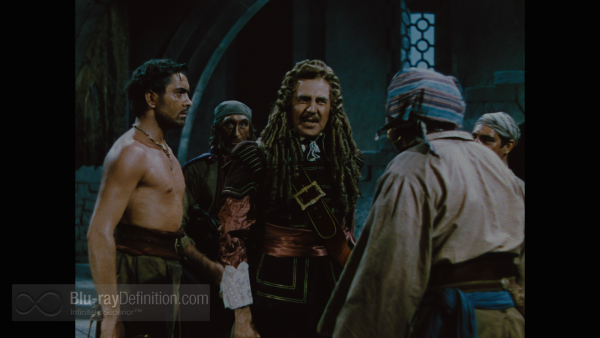 Aside from its frequently campy dialogue (Example: "I always sample a bottle of wine before I take it"), The Black Swan tells a compelling story with plenty of action to boot. The picture quality is quite amazing for a film of such an advanced age. Tyrone Power may lack the charisma that Errol Flynn brought to such roles, but he maintains the essential sexual tension between his character and that of Maureen O'Hara. In sum, an entertaining film, well restored, that will keep viewers glued to the screen for an hour and a half.
Additional Screen Captures
[amazon-product]B00FLML6M8[/amazon-product]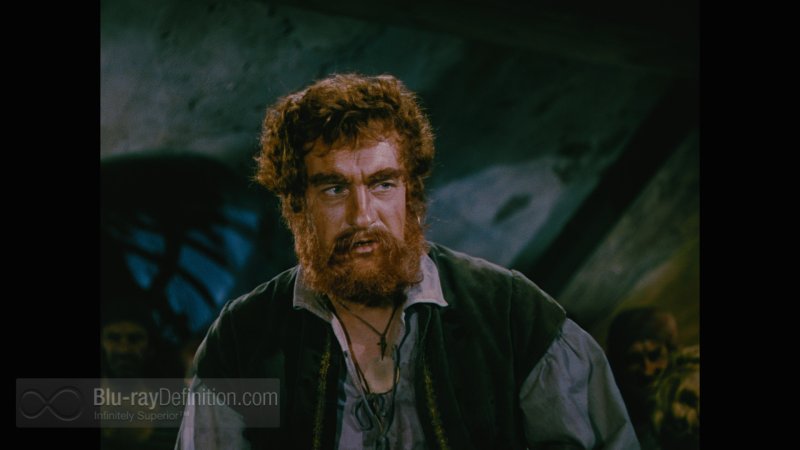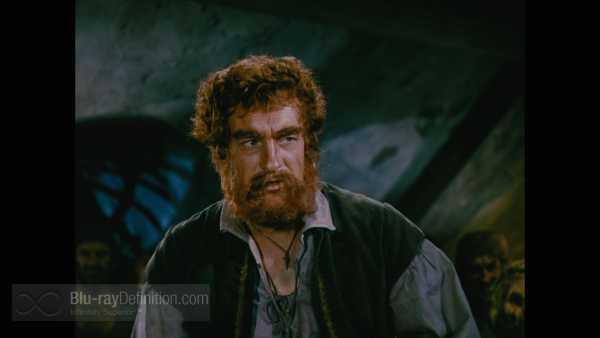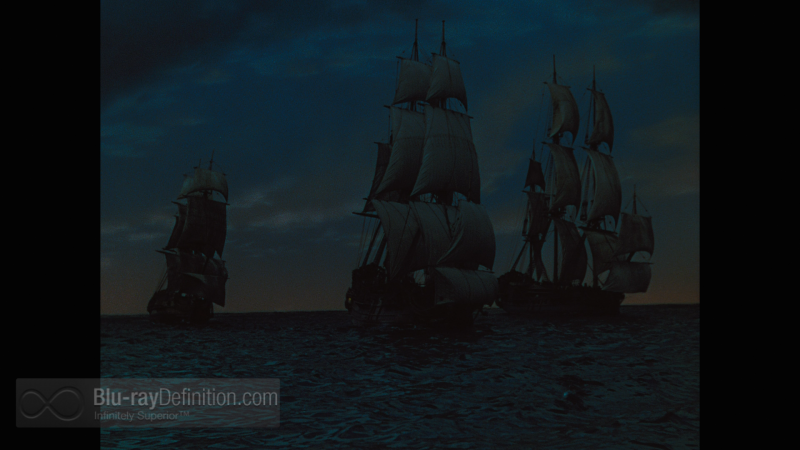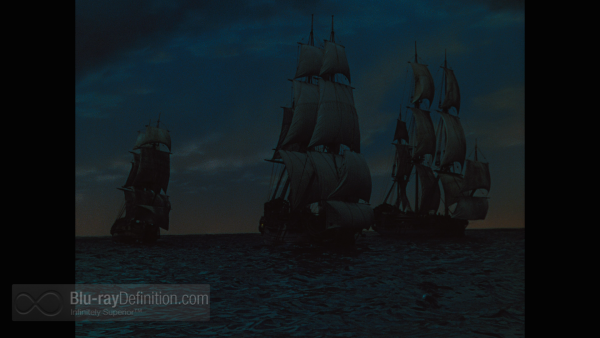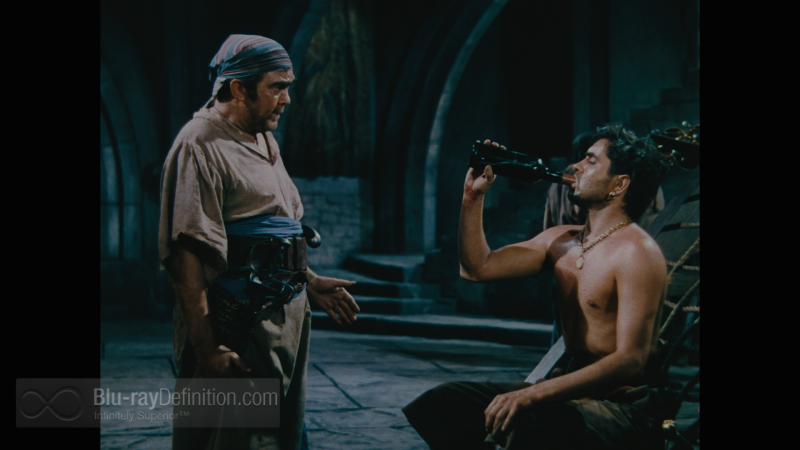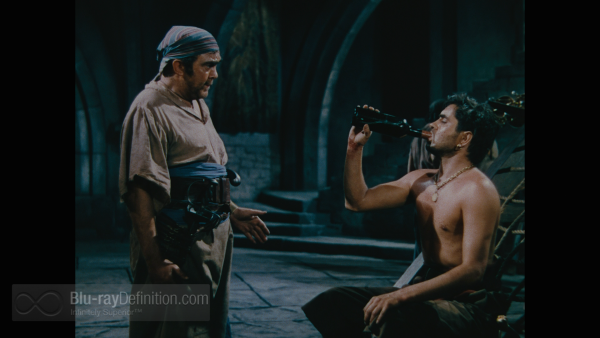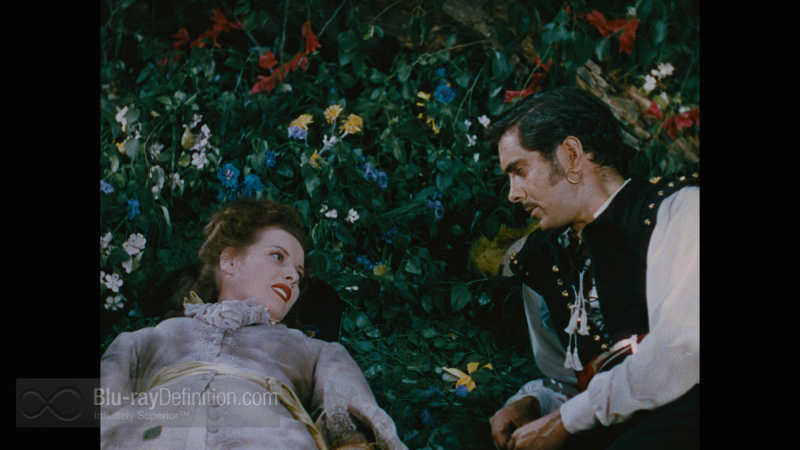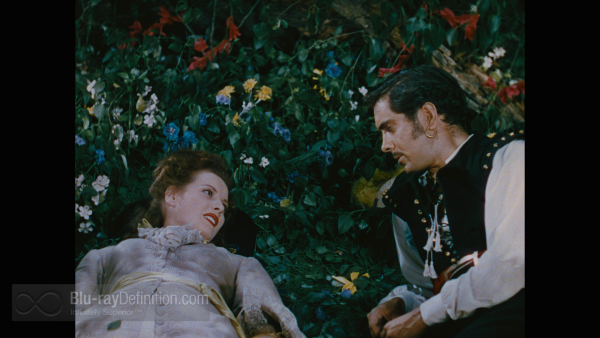 [amazon-product]B00FLML6M8[/amazon-product]