"I missed it." "I don't get that channel." "Streaming on my smartphone is no way to enjoy a TV series." We get it. Whatever your reasons, TV on Blu-ray is a wonderful way to catch up on shows you might have missed or have been meaning to try, especially in this golden renaissance of the small screen when there are more choices than ever competing for our precious viewing time.
Some titles below might harken back to childhood nostalgia, others are still in production and receiving continued buzz, but in every case TV on Blu-ray is an elegant answer to that age-old question, "What's on?"
House of Cards: The Complete Second Season (Sony)
Orange is the New Black: Season One (Lionsgate)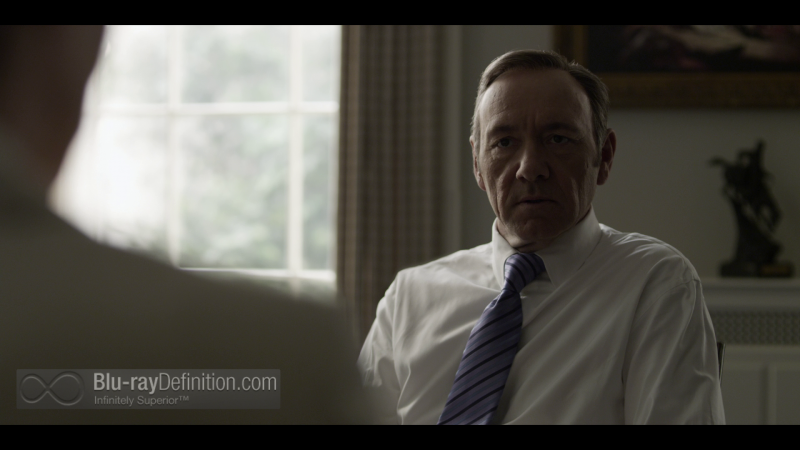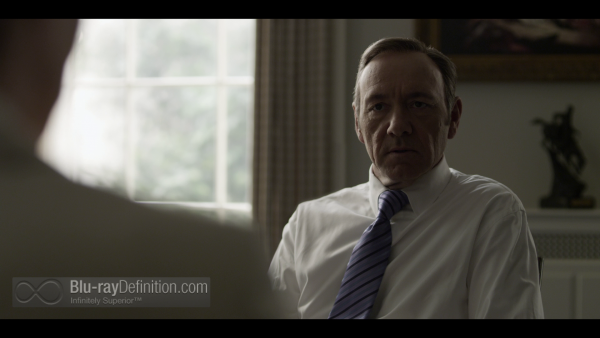 Sometimes all we need is a little patience: Netflix's two signature series are now available to anyone without a subscription to the online streaming giant. The second season of the often-shocking political drama House of Cards saw a King Learian turn of events for former majority whip Frank Underwood (Kevin Spacey) who figures out how to deftly manipulate the most powerful man on Earth. There are also multiple subplots exploring dysfunctional families, messy character assassinations, unexpected hookups and, as Tim Allen used to say on Home Improvement… more power!
The purely digital 2:1 image is virtually perfect, probably better than what any subscribers saw when streaming the series, unless perhaps they are among the first wave of 4K adopters. (Netflix streams this title in "Ultra HD 4K.") The experience is greatly enhanced by the moody, inspired Ren Klyce-supervised DTS-HD Master Audio 5.1 soundtrack, too.
Just five brief featurettes comprise the extras, but it's wonderful to see executive producer Fincher—one of the most intriguing filmmakers working today—so hands-on even when he's not directing, and the longest vignette gives a nice overview of the production.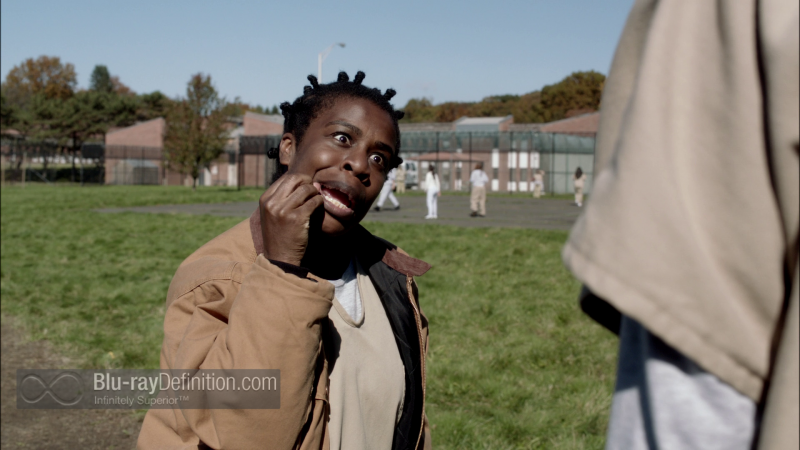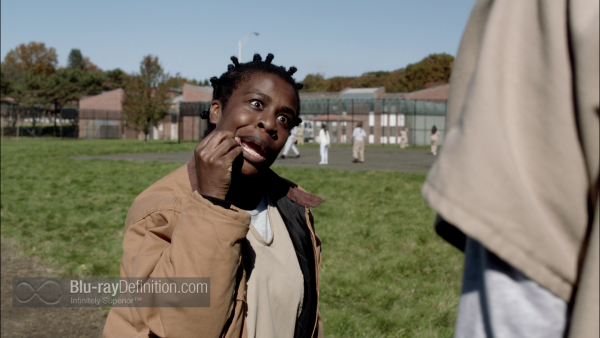 Jenji Kohan's adaptation of Piper Kerman's book Orange is the New Black is further proof that there are still plenty of fresh new ideas ideally suited to the small-screen paradigm. Over its 13 episodes and with a multi-layered, non-linear flashback structure, Orange keenly evolves from an entertaining enough tale of a pretty, privileged blonde chick behind bars (Taylor Schilling) to become something bigger. Two of the keys to this engaging lockup dramedy are the consistently excellent scripts and the well-chosen ensemble cast as they balance season-long quandaries as well as the day-to-day challenges of prison life.
Creator commentary is supplied for two episodes, along with featurettes built of mostly fluffy interviews, and a skippable gag reel of actors simply forgetting their lines. Lest we forget the shows' streaming origins, Sony and Lionsgate have generously included the means to watch Cards and Orange over the internet… albeit via UltraViolet Digital Copy, with the unique printed codes tucked inside each package. But since we're giving shout-outs to Netflix Original Series on Blu-ray… where's Season Four of Arrested Development?
The Venture Bros.: The Fifth Season
Adventure Time: The Complete Third Season (Warner)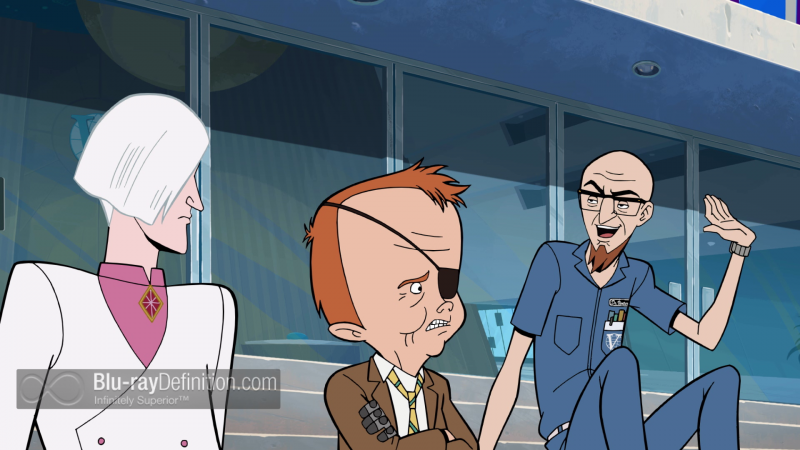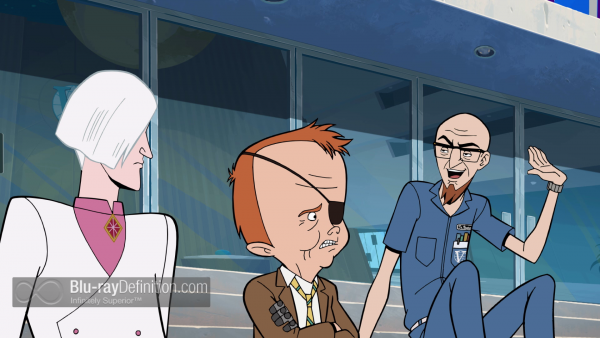 Yet another season of the brilliantly clever yet perpetually on-the-bubble animated comedy adventure The Venture Bros. has landed, which of course leads to the biggest thrill of all, as we await news of Season Six. Its fate must be at the whims of creators Jackson Publick (nee Christopher McCulloch) and Eric "Doc" Hammer, since Adult Swim would be nuts to cancel these brothers. Last summer's long-delayed fifth jaunt furthered the ever-shifting blend of action and parody, drawing upon decades of pubescent boy-skewing pop culture. There are Greek vacations, more of Brock's career with the Office of Secret Intelligence and seemingly infinite skeletons from the family's closet. Nemesis The Monarch and his gorgeous, devoted but husky-voiced spouse Dr. Mrs. The Monarch (formerly Dr. Girlfriend) are never far away.
The full octet of episodes receives audio commentary from Publick and Hammer. If you have the time, they are hysterical and highly recommended, but be warned that despite the cartoon subject matter these are definitely for the grownups. There are also two bonus "special" episodes" and a few minutes of raw-form deleted scenes.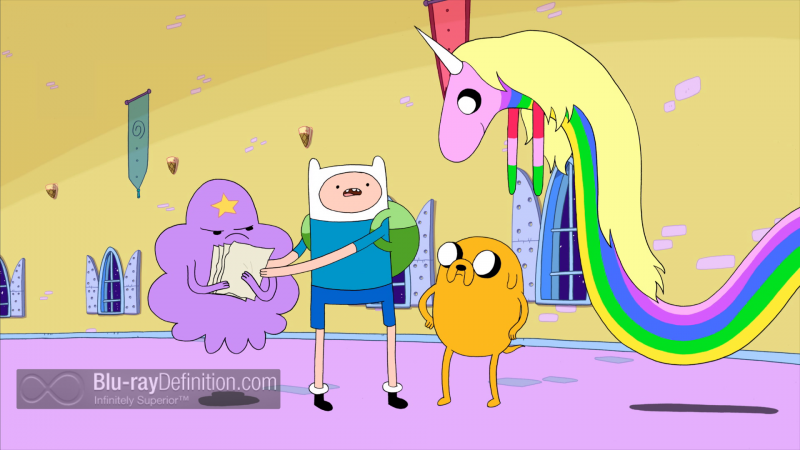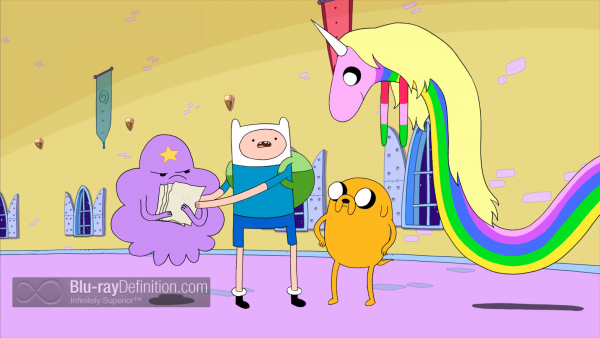 More family-friendly are the third round of delightfully mind-bending weirdness with Finn and Jake in Adventure Time. Highpoints this time around include the fan-favorite gender flip "Fionna and Cake" with guest star Neil Patrick Harris and the first chapter of a two-part cliffhanger. This is a tricky show to summarize, so I'll point out that the characters—even the villains—are basically good-natured and amusing, most of them seem to have magical powers, and it's not a big deal that the animals talk. But it's almost nothing like Family Guy in that respect.
Each of the 26 episodes here receives an audio commentary from creator Pendleton Ward and friends, and an alternate LEGO opening is also included among the extras. The Adventure Time colors are much wilder than the more subdued Venture Bros. (people with sensitive eyes, take note!), but technically the real differentiator between these two sets is the audio: Whereas the Bros. opt for an ambitious if not reference-quality Dolby TrueHD 5.1-channel soundtrack, Time appears content with a very basic Dolby Digital Stereo.
Masters of Sex: Season One (Sony)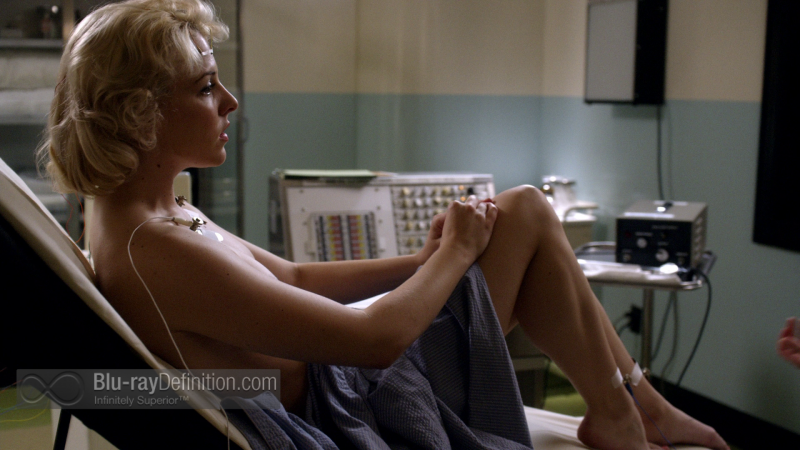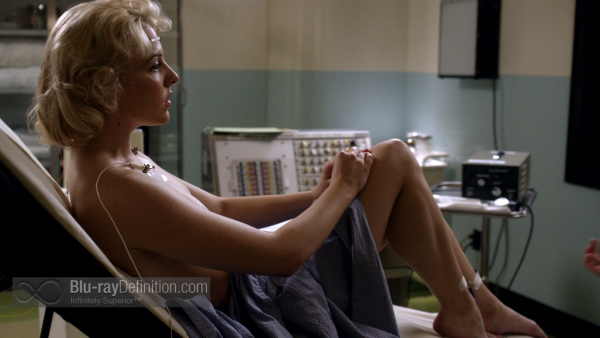 Frank, fleshy and fascinating, this fact-based yet surely embellished account of the team of Bill Masters (Michael Sheen) and Ginny Johnson (Lizzy Caplan) and their pioneering work in the misunderstood science of human sexuality is a hotbed of steamy drama. (Yeah, I know.) It's also an unlikely love story, which adds a level of growing tension—he had a wife, who was trying to have a baby—to this already compelling saga. A rich supporting cast of characters rounds out these twelve episodes, each well-produced with authentic period details (and, not surprisingly, a TV-MA rating) as we would expect from Showtime. The 16:9 image quality is excellent and the DTS-HD Master Audio 5.1-channel sound is simple yet fine.
The stars and executive producers take part in an audio commentary on the pilot, in addition to some fairly standard on-camera interviews and such. Exclusive to the Blu-ray is an insightful featurette with Thomas Maier, upon whose biography the show is based, along with a brisk overview of some of Masters & Johnson's most important discoveries. Sony was also kind enough to include an UltraViolet HD Digital Copy in The Cloud, so you never have to go without Sex.
I Love Lucy: Ultimate Season 1
Honeymooners: "Classic 39" Episodes (Paramount)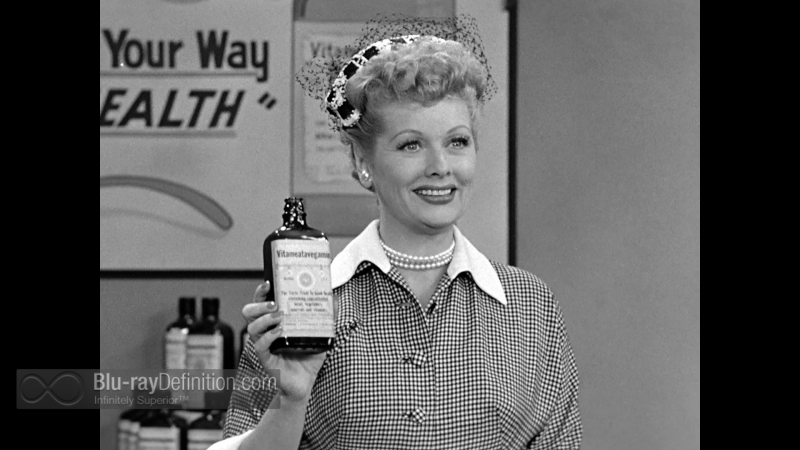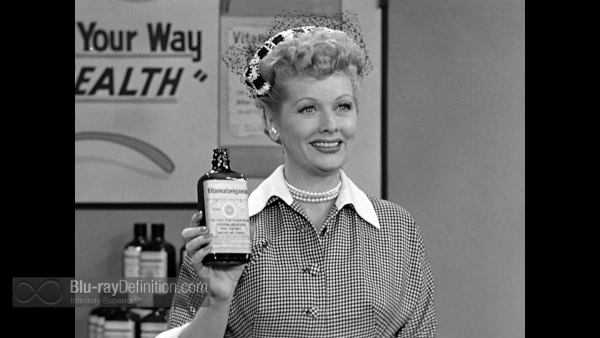 Sure, we've all been bombarded by both of these series for generations, and that's before they've been imitated ad infinitum. So can there really be any value in re-re-re-watching them?
Absolutely. Most importantly, Lucille Ball and Jackie Gleason possessed superhuman comedic gifts, and these perfect showcases are, but for a few artistic hiccups, timeless. But are they worthy of the significant investment in new discs?
Again, absolutely. A close friend, and the biggest Lucy fan I've ever met, balked at the $129.99 list price, until he learned the details of the video restorations and more importantly the epic assembly of bonus content, much repurposed from past releases (including the old Criterion laserdisc!) but some released here for the first time, and in HD! Lucy's 35 exquisitely restored black-and-white episodes plus pilot reveal welcome grain and nuanced shadows. As I keep discovering (and I'm looking forward to the 1966 Batman from Warner in particular this November for similar reasons), the original production values far exceeded the demands of broadcast television at the time. I hear that we have a forward-thinking Desi Arnaz to thank here.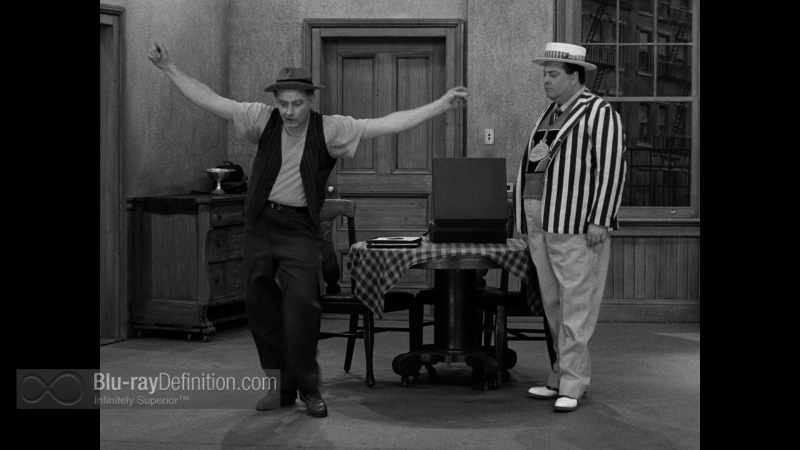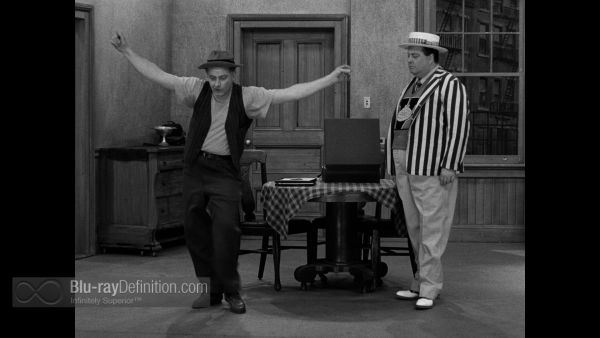 The Honeymooners was restored from the original Dumont Electronicam/35mm film elements, for an almost shocking level of clarity compared to what we're used to. Here in New Jersey these were a mushy late-night staple on Channel 11, and once we see these discs we won't ever want to go back. Extras here include 35th- and 50th-anniversary specials, a long-form 21-minute Buick mega-commercial with the entire cast, a 60 Minutes segment on Jackie Gleason and outtakes that run longer than the finished profile. As we see in The Classic 39, Mr. Gleason was hard to contain.
Little House on the Prairie Seasons 1 & 2 (Lionsgate)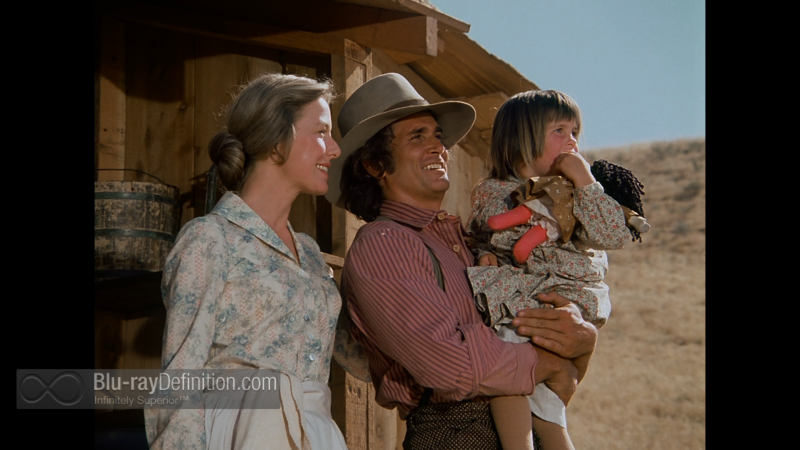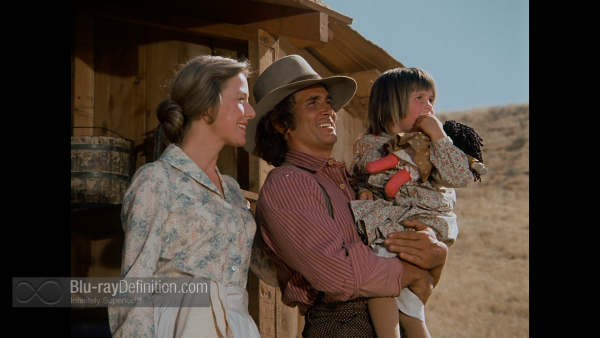 I've been meaning to watch more Little House with my kids, for its warm and wise yarns of growing up on the bygone American prairie, but I've been secretly conflicted. On a recent TV viewing on one of our Dish channels, I was reminded of the ways that the reruns have been mercilessly butchered and otherwise compromised from their '70s broadcast versions. But now the original pilot movie plus the two dozen first-season episodes as well as the 22 from Season Two have been restored (in every way) and remastered for Blu-ray. They're presented at roughly 4:3, with some improvement in overall clarity but the inviting lushness of the colors might be the happiest surprise of these sets.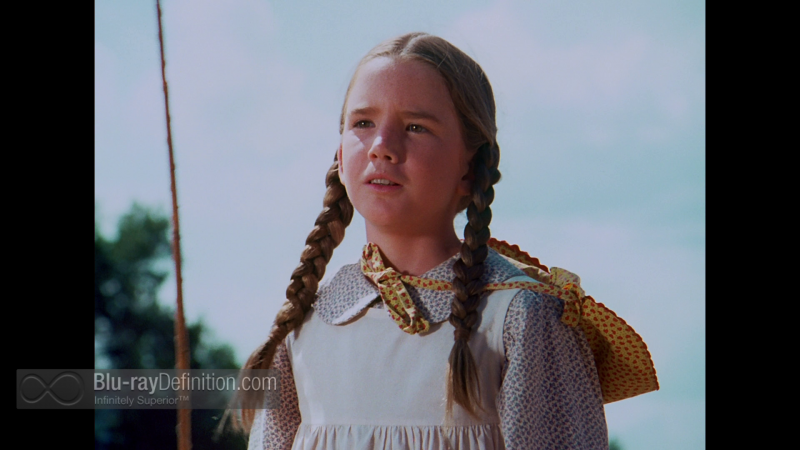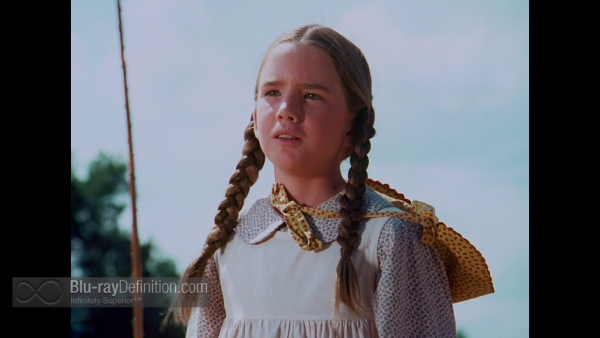 Season One also unearths a long-lost screen test that brought together stars Michael Landon and Melissa Gilbert, while each season includes a chapter of what I assume will be an ongoing "Little House Phenomenon" retrospective mini-documentary series as more seasons are released. Both seasons arrive on five discs each and are bundled with a code to access a Digital HD version in The Cloud, via UltraViolet.
Cosmos: A Spacetime Odyssey (Fox)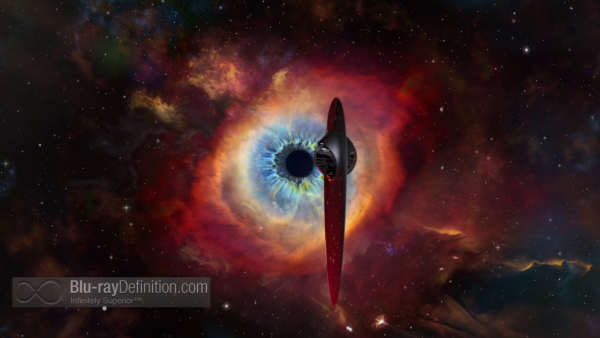 What a difference 34 years makes. Not only has our collective understanding of the universe grown exponentially, but the art and technology to present it to a mass audience has evolved dramatically as well. (Although at least one topic got a little too real for some and was "accidentally" pre-empted by one Fox affiliate.) The affable Neil deGrasse Tyson is the new Carl Sagan, opening our eyes to new ways of seeing the world as he leads us on a journey of discovery that benefits tremendously from the 1080p/DTS-HD Master Audio presentation of Blu-ray. Seemingly every branch of study is at least touched upon, in historical context plus informed theories of the future. The stories are as old as the Earth (4.5 billion years, give or take) and as science itself, as tiny as the secret world inside a dewdrop and as big as… well, the cosmos. There's not exactly a galaxy of bonus features (sorry), but the interactive "Cosmic Calendar" in HD is a highlight.
This 13-epsiode set deserves a spot in every library, to be as treasured and revisited as the set of family encyclopedias.
You younger readers can Google what those were.