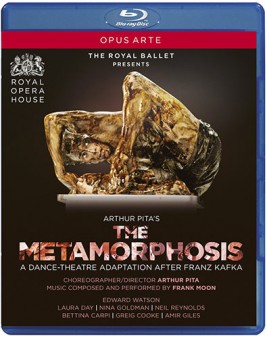 – –

The Performance
[Rating:3/5]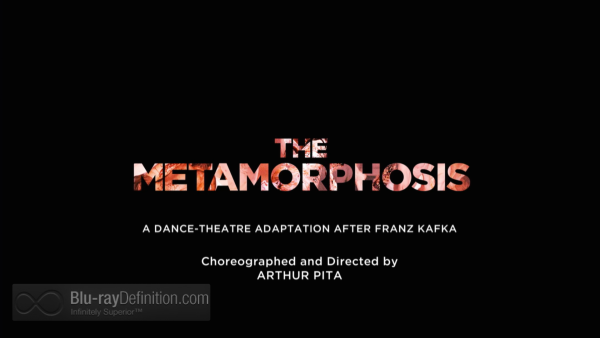 Franz Kafka's brief novel, The Metamorphosis, opens with its main character, Gregor Samsa, awakening to find himself transformed into a giant insect. This story provides the basis for Arthur Pita's 2011 ballet with an original score by Frank Moon as the team tackles the nearly impossible task of bringing an unimaginable concept to the stage. The score is performed by a small collection of solo instruments, guitar, oud, violin, tam tam, and voice all played by composer Moon himself.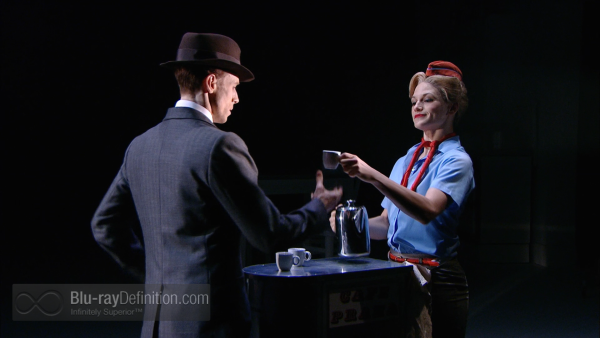 The ballet opens as the yet-untransformed Gregor (Edward Watson) gets ready for another workday. The two-room set unites Gregor and his family, sister Grete (Laura Day), mother Mrs. Samsa (Nina Goldman) and father Mr. Samsa (Neil Reynolds). Several supporting roles are portrayed by Amir Giles, Greig Cooke, and Bettina Carpi. The early scenes are rather static and deal with the Samsa family home life and Gregor's rather bland daily routine.
A bit later, Gregor awakes and finds himself becoming insect-like, a form suggested by his progressively creepy paint job and Watson's incredible ability to contort his supple body. Taking stock of his situation, Samsa attempts to adapt to his new condition and to keep his life on track. However, the Samsa family is finding it difficult to coexist with a "monster" in their home. Ultimately, Gregor unravels completely, finding final release in a fatal leap from his bedroom window.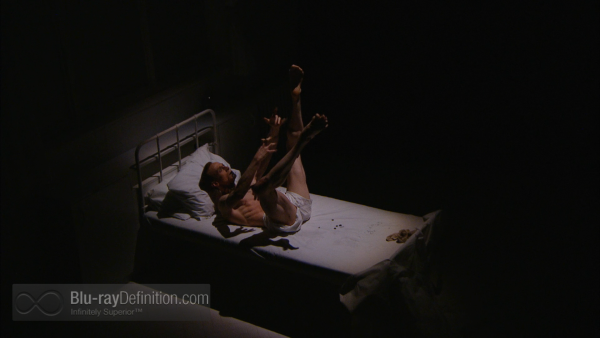 This 2013 Royal Opera House production portrays this ultra-modern ballet as well as it most likely can be done. While one could marvel at the sheer physicality that lead dancer Watson displays, the choreography will strike most viewers as being quite remote from classic ballet.
Video Quality
[Rating:4/5]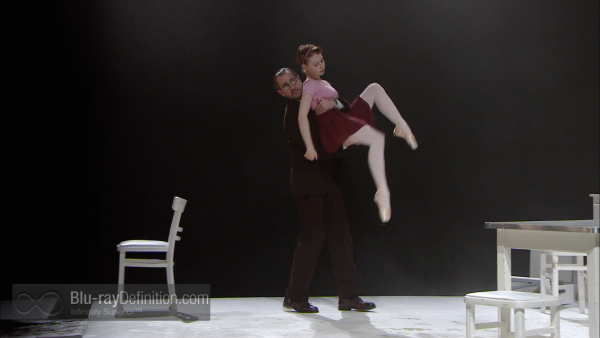 The videography is up to the Opus Arte stellar standards with excellent colors and lifelike details. The smallish stage is nicely covered by standard and overhead cameras. It is quite amazing to watch the visual coverage of the "insectification" of Watson's body.
Audio Quality
[Rating:4/5]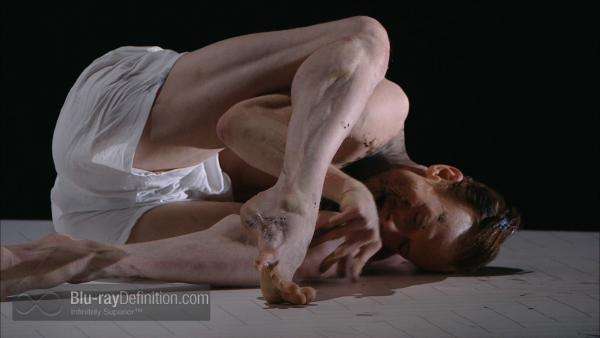 The Moon score is modernistic with echoes of tango music, the baroque era, melancholic scales, and often droning, squeaky noises that add to the surrealistic quality of the proceedings.The limited dialogue (and recorded song) is delivered in quite clear Czech. The surround sound DTS-HD Master Audio soundtrack provides a slight advantage over the quite clear 2-channel LPCM option.
Supplemental Materials
[Rating:2/5]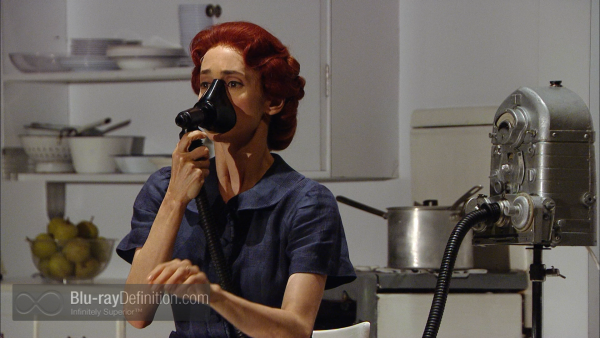 The program opens with a brief introduction, narrated by Mariella Frostrup. A very short featurette, "Bringing the Metamorphosis to Life" has four chapters all in LPCM Stereo (48kHz/24-bit) (5:22): Genesis, The Set, The Lights, and The Music. A cast gallery and nice program booklet complete the extras.
The Definitive Word
Overall:
[Rating:3/5]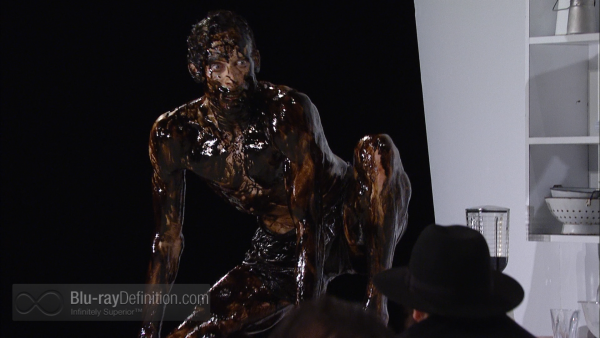 When is ballet not ballet? Critical reception of this program was mixed on either side of "The Pond." While choreographers like Martha Graham and, more recently, Pina Bausch and Wayne McGregor pushed the envelope for dance, they never totally abandoned their classical roots. In The Metamorphosis, Arthur Pita pays homage to these roots in the brief (and very basic) routines assigned to little Grete Samsa who is a budding ballerina. However, it would be stretching the definition of dance to say that the fantastic contortions of lead dancer Watson satisfy this definition. I have no doubt that few if any dancers could deliver the lead role any more convincingly. That said, this aesthetic of this ballet would turn off many if not most traditionalists as Gregor's insect body disgusted his family. In spite of the obvious effort to translate a surreal tale into "dance-theater", once the gimmick of the brown goo is slathered on our hero, there is simply not enough balletic interest to encourage a second viewing.
Additional Screen Captures

[amazon-product region="uk" tracking_id="bluraydefinit-21″]B00HB36ALC[/amazon-product]
[amazon-product region="ca" tracking_id="bluraydefinit-20″]B00HB36ALC[/amazon-product]
[amazon-product]B00HB36ALC[/amazon-product]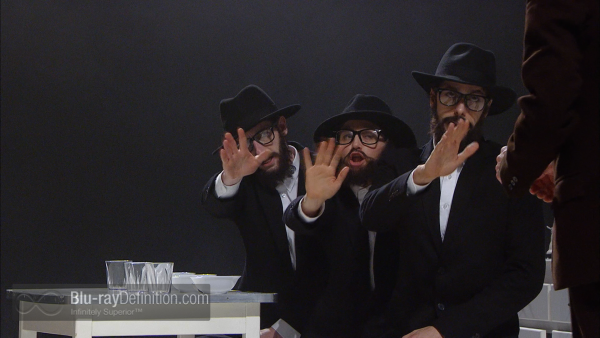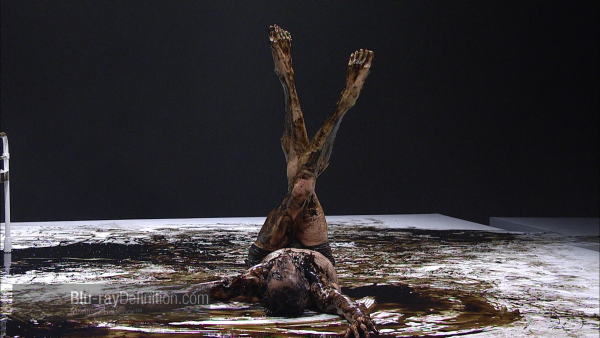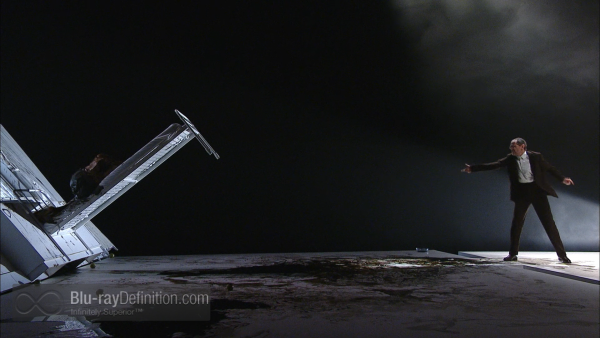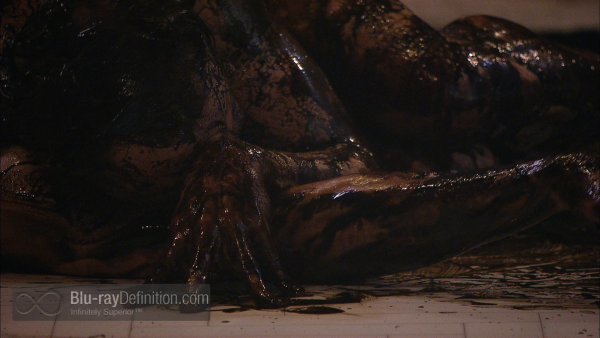 [amazon-product region="uk" tracking_id="bluraydefinit-21″]B00HB36ALC[/amazon-product]
[amazon-product region="ca" tracking_id="bluraydefinit-20″]B00HB36ALC[/amazon-product]
[amazon-product]B00HB36ALC[/amazon-product]