–
The Film
[Rating:3.5/5]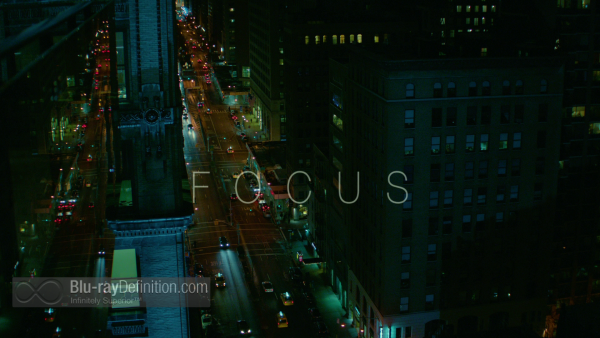 I have to admit upfront that I hadn't heard good things about Focus before it came to me, so my expectations were low going in. This latest Will Smith vehicle begins with expert grifter Nicky (Smith) casually dining in a ritzy restaurant when the blonde beauty Jess (Margot Robbie; The Wolf of Wall Street) sits at his table, begging him to pretend to be her boyfriend so she can slip the unwanted attentions of a male suitor. The two hit off and head to a hotel room upstairs for some steamy sex, but Nicky has worked out already that Jess is working a scam on him. Undeterred, Jess begs Nicky to show her the ropes of the criminal lifestyle, which leads to a scene of sensual pickpocket instruction between Nicky and Jess. Nicky enlists Jess to work on his crew stealing from the crowds during the Super Bowl in New Orleans and she proves to not only be a quick study, but quite a distraction for Nicky. A romance ensues between the two, but after the Super Bowl gig, things don't end well between them and they part ways.
Three years later, Nicky is working a scam on racing software developer Garriga (Rodrigo Santoro), who has developed a program that will allow him to boost the performance of his cars. Garriga has hired Nicky to sell a fake version of the program to his competitors, and Nicky, being the trickster he is, has his own plan for duping Garriga and Garriga's competitors out of millions. All seems to be going as planned until Nicky finds out that Jess is in a relationship with Garriga and old feelings begin to get in the way.
Co-written and directed by Glenn Ficarra and John Requa, Focus is a better film than I expected it to be. First and foremost because of the standout performance by Margot Robbie who continues to impress. She is the sexy Hollywood 'it' girl of the moment, but this Aussie continues to prove herself more than just a blonde bombshell, showing her versatility in comedic, dramatic, and sexy roles. Secondly, Focus looks gorgeous, like it was shot by Madison Ave. ad executives. It's slick to look at and every locale looks gorgeous, like something out of The Talented Mr. Ripley.
But, all of that would be nothing if the chemistry between Smith and Robbie weren't so palpable, which it is, or the story of these two grifters who spend their entire lives in a lie finding it so difficult to form an honest relationship weren't so compelling, which it is. Watching thieves do their thieving can get a bit dark, but in this lightly handled film, the real interest is the improbability of two liars falling in love and trying to make it work. This is enough to overcome even the somewhat clumsy final act that leaves some plot holes in the workings of a particularly long and complicated con.

Video Quality
[Rating:5/5]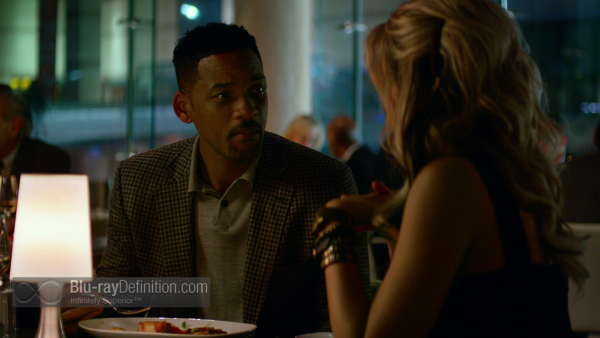 Focus is an anamorphic high definition production shot on the Arri Alexa XT camera with Hawk V-Lite 1.3x and V-Plus 1.3x lenses. The movie arrives on Blu-ray from Warner Bros. in an AVC/MPEG-4 1080p encodement that looks fantastic in every sense; this is reference quality. The image is clean with superb contrast, crisp detail, nuanced shadows, and colors that pop in the brighter scenes. No evidence of banding or edge enhancement can be spotted and flesh tones are spot on.

Audio Quality
[Rating:5/5]
Focus is given a DTS-HD Master Audio 7.1 (48kHz/24-bit) soundtrack that is subtle, yet engrossing. The channels are filled with atmospheric effects and reverberation, the louder scenes, such as the crowds in New Orleans and the football game fill the room and provide good low frequency extension. The soulful soundtrack has a full low end punchy midrange. Dialogue is clean and clear.

Supplemental Materials
[Rating:3/5]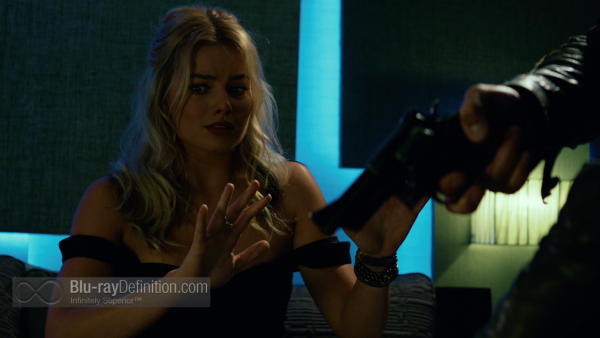 DVD
Digital HD UltraViolet
Masters of Misdirection: The Players in a Con (1.78:1; 1080p/24; 00:10:25)
Will Smith: Gentleman Thief (1.78:1; 1080p/24; 00:05:52)
Margot Robbie: Stealing Hearts (1.78:1; 1080p/24; 00:04:08)
Deleted Scenes (1.85:1; 1080p/24; 00:08:02)
Alternate Opening (1.85:1; 1080p/24; 00:02:44)

The Definitive Word
Overall:
[Rating:3.5/5]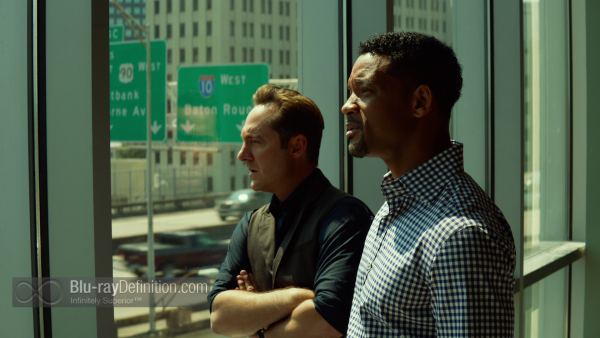 The charisma of Will Smith and Margot Robbie, plus the gorgeous cinematography of Focus makes for a more enjoyable film than some may be expecting in this slick comedy-crime-drama.

Additional Screen Captures
[amazon-product]B00U2TAXGK[/amazon-product]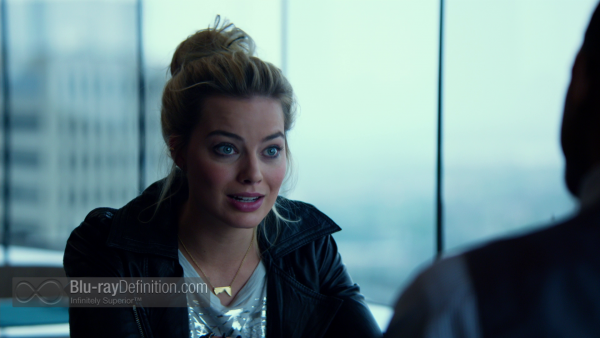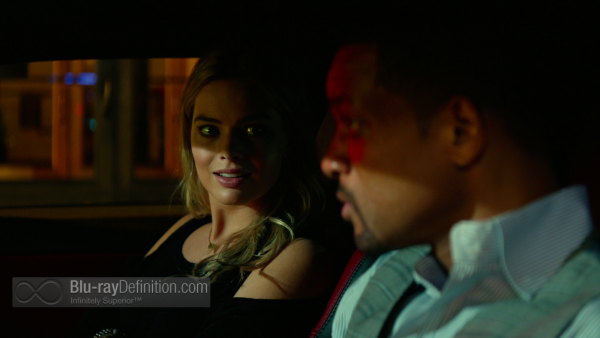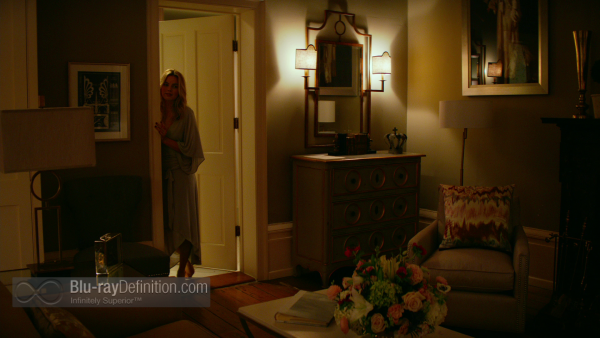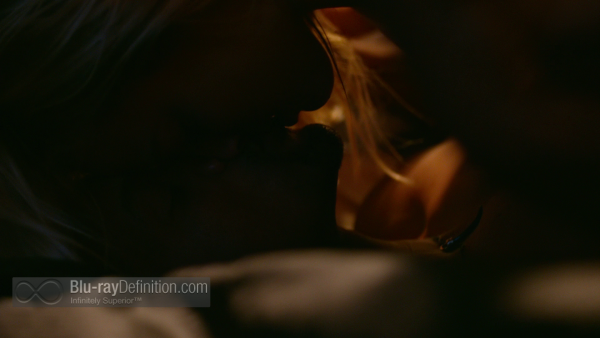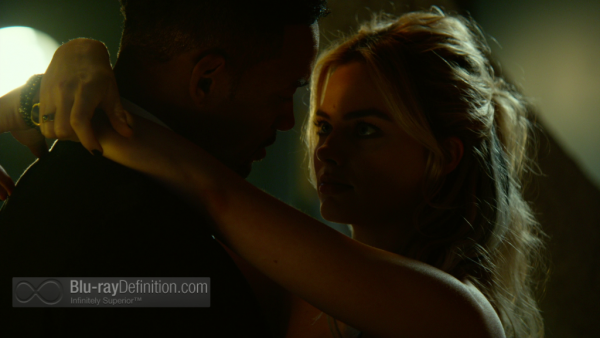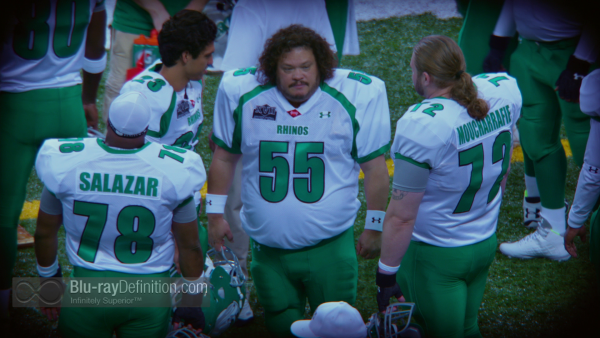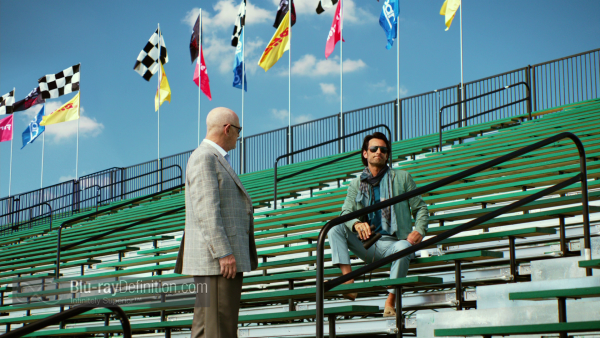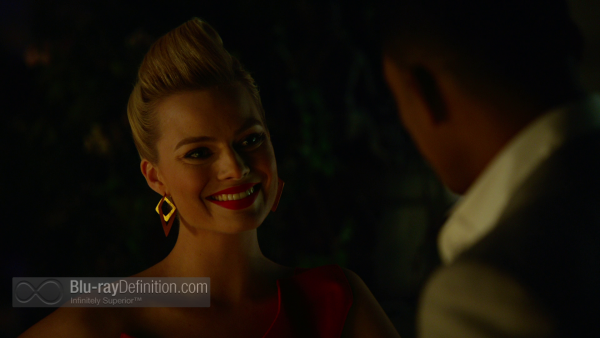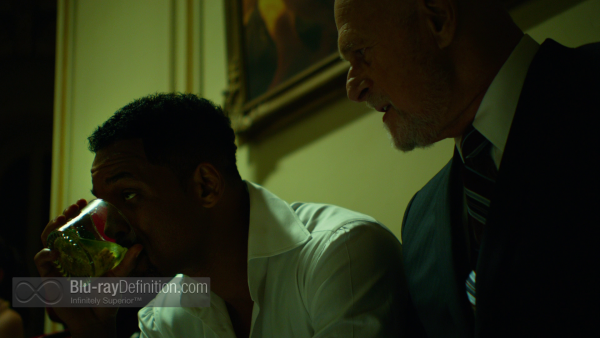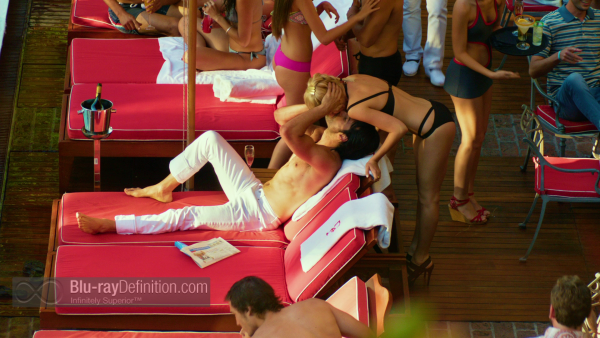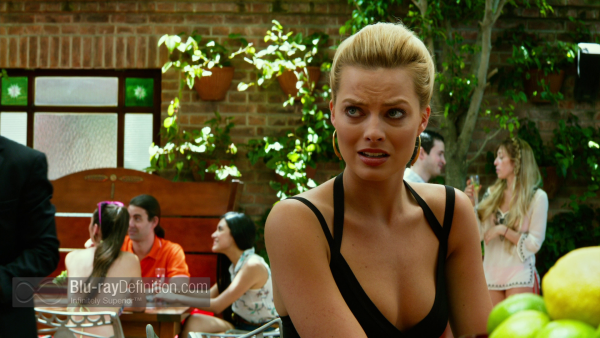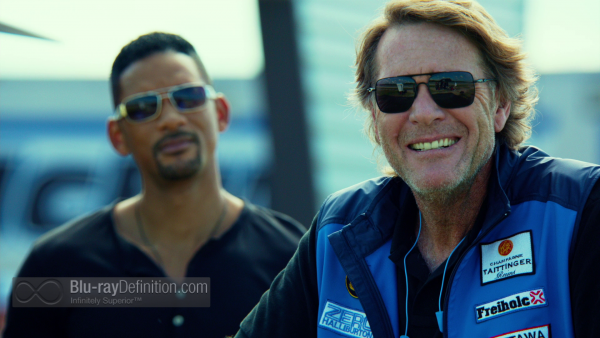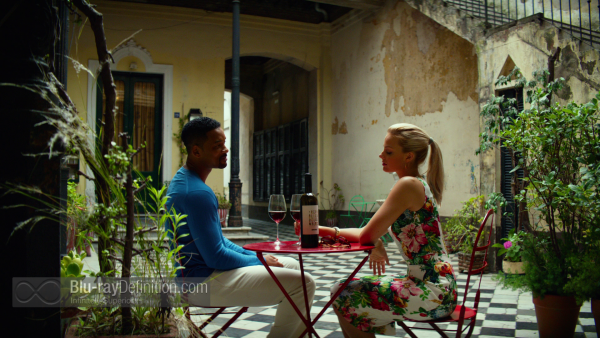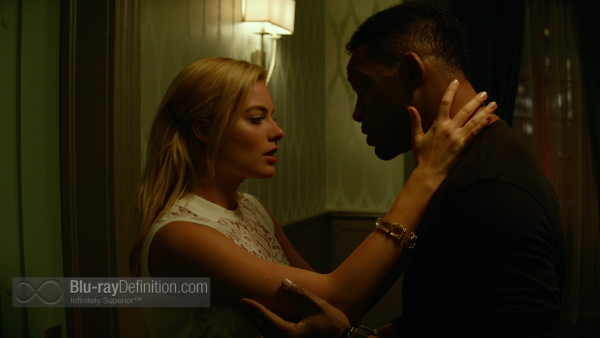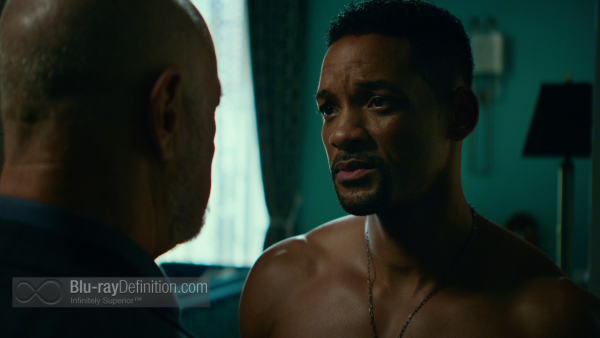 [amazon-product]B00U2TAXGK[/amazon-product]