– –
The Series
[Rating:4/5]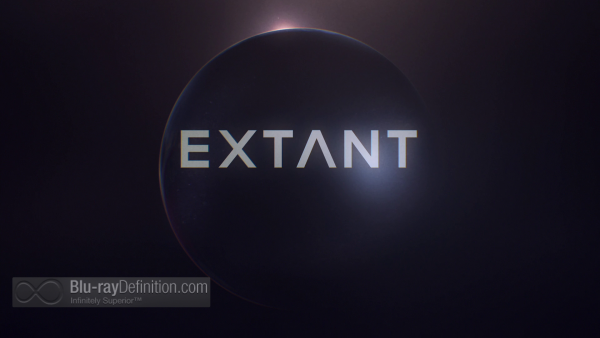 From the opening episode, Extant, the new series from executive producer Steven Spielberg, announces that it is a serious sci-fi contender, with a hefty budget, an A-list leading actor in Halle Berry, and a mixture of many of the common sci-fi themes blended into a domestic storyline that should fit right into the older skewing CBS network viewer demographic.
Space was huge this past couple of years, with Alfonso Cuarón's Gravity (2013) and Christopher Nolan's Interstellar (2014) both heating up the box office, so it should come as no surprise that Spielberg, the master of the big budget box office smash would dip his toes into the water, the surprise is he would do it on television. But just because Extant is on television doesn't mean it is crippled, and, furthermore, because it is on network television doesn't mean it has been hindered in any way.
Spielberg and co. spare no expense in telling their futuristic tale of astronaut Molly Woods (Berry), who returns from a 13-month solo mission in space for the International Space Exploration Agency (ISEA), only to find she has been mysteriously impregnated. Meanwhile, back at home on Earth, her husband John (Goran Visnjic), has continued to develop their son, Ethan (Pierce Gagnon), a one-hundred-percent artificial intelligence-driven android that looks completely human. Multiple conspiracies begin to cultivate around Molly, her mystery pregnancy, and Ethan, and a group of anti-AI Luddites who fear what Ethan may become.
Early on, especially, Extant is a brilliant sci-fi thriller that any genre fans will be instantly clued in to. Beyond those sci-fi fans, however, where the series can hook those who are not particularly in to sci-fi, but open to something different, is the interweaving of the story of an albeit unusual family dealing with stress placed on them by outside forces. The Woods are dealing with reintegrating a family member after a long separation (Molly), a surprise pregnancy (Molly was supposedly unable to have children and gone for 13-months), and a "growing" child that outsiders consider strange. The tension in their marriage is palpable, and certainly something many couples can relate to.
The series does begin to lose its way as it delves a little further into some paranormal explanations about alien entities and failed space missions, but it does recover a bit by the end with a thrilling final two episodes and a surprise twist involving Ethan and a terrorist plot.
Video Quality
[Rating:4.5/5]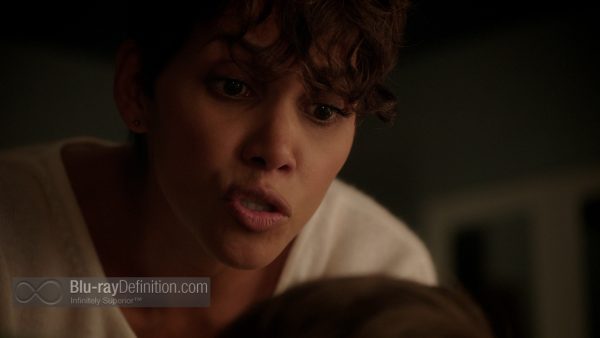 Given the high production values, excellent visuals, and nearly flawless AVC 1080p transfer to Blu-ray, Extant should provide viewers with a rich, well above average viewing experience for a television series. Gone are any issues with compression noise or black crush from broadcasts, in are nuanced shadows, a filmic, organics quality, and crisp textures with strong contrast levels.
Audio Quality
[Rating:4/5]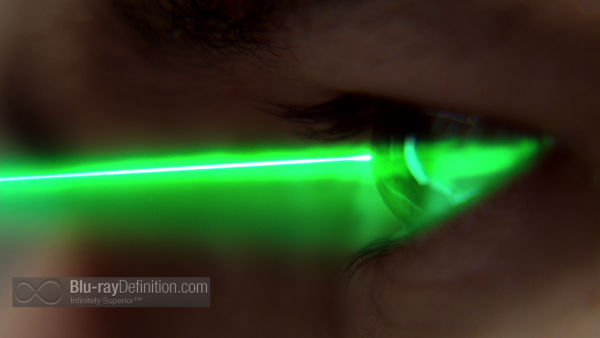 The English DTS-HD Master Audio 5.1 (48kHz/24-bit) soundtrack that is provided for Extant is just a little disappointing. While it certainly sounds big and full of atmosphere, there are very little distinct, discrete effects in the surround channels to really encapsulate and draw you in to the futuristic world. Dialogue and musical effects are all full and clean and the low end is deep, sometimes a little too deep given the lack of other sounds to balance it out.
Supplemental Materials
[Rating:3.5/5]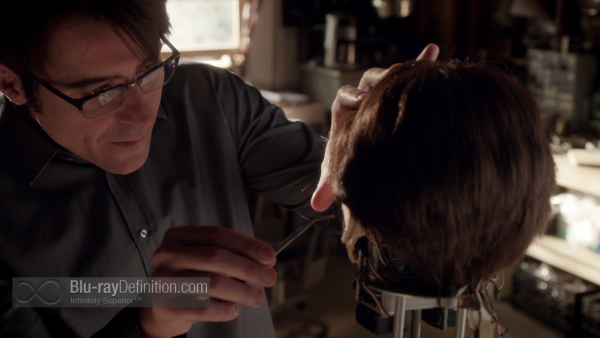 The supplements for Extant are made up of mostly deleted scenes and just a few of your average EPK-type featurettes.
Disc 1:
The Story of "Extant" (1.78:1; 1080p/24; 00:15:04)
CBS Launch Promos (1.78:1; 1080i/60; 00:06:34)
"Re-Entry" Deleted Scenes (1.78:1; 1080p/24; 00:06:20)
"Extinct" Deleted Scenes (1.78:1; 1080p/24; 00:01:40)
"Wish You Were Here" Deleted Scene (1.78:1; 1080p/24; 00:01:22)
Disc 2:
"What on Earth is Wrong?" Deleted Scene (1.78:1; 1080p/24; 00:00:44)
Disc 3:
"More in Heaven and Earth/Incursion" Deleted Scene (1.78:1; 1080p/24; 00:00:24)
"Care and Feeding/A Pack of Cards" Deleted Scenes (1.78:1; 1080p/24; 00:01:20)
Disc 4:
"Before the Blood" Deleted Scenes (1.78:1; 1080p/24; 00:00:49)
"Ascension" Deleted Scene (1.78:1; 1080p/24; 00:01:10)
Extant: Filming Season One (1.78:1; 1080p/24; 00:20:48)
Extant: The Cast (1.78:1; 1080p/24; 00:16:33)
The Mythology of "Extant" (1.78:1; 1080p/24; 00:06:18)
The Offspring (1.78:1; 1080p/24; 00:07:26)
The Future World of "Extant" (1.78:1; 1080p/24; 00:17:29)
The Visual Effects of "Extant" (1.78:1; 1080p/24; 00:09:14)
Gag Reel (1.78:1; 1080p/24; 00:06:18)
The Definitive Word
Overall:
[Rating:4/5]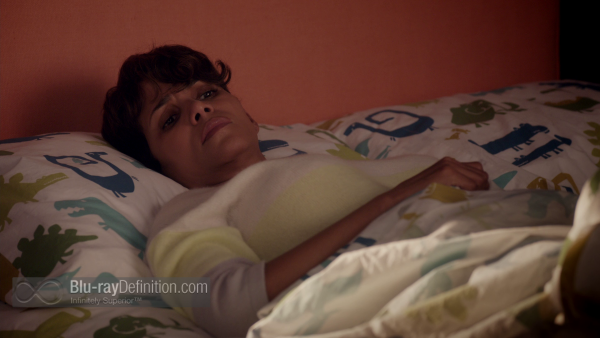 Looking high quality and touching on numerous classic themes of the science fiction genre, this top notch series features a quality cast, A+ visual effects and a thrilling story arc that one hopes can only improve in the second season. The quality of the Blu-ray release is more than satisfying as well.
Additional Screen Captures
[amazon-product]B00M4O1YXW[/amazon-product]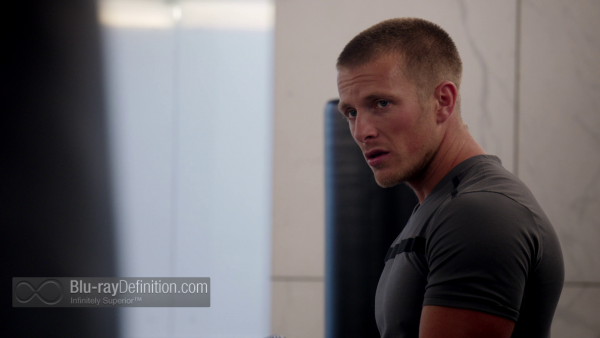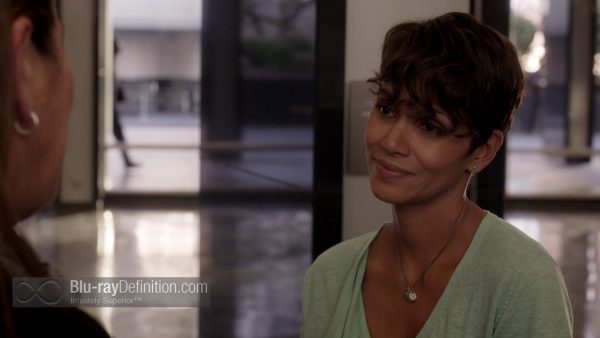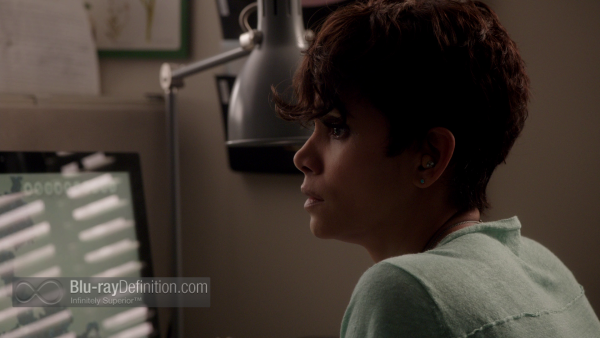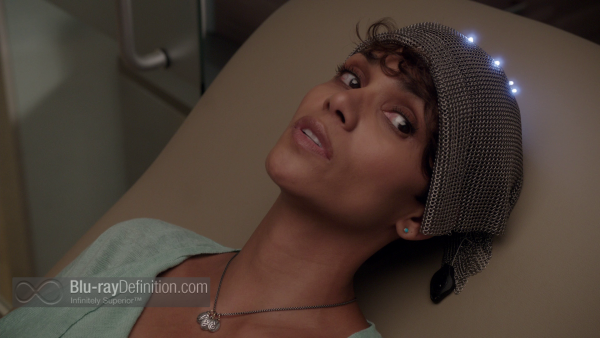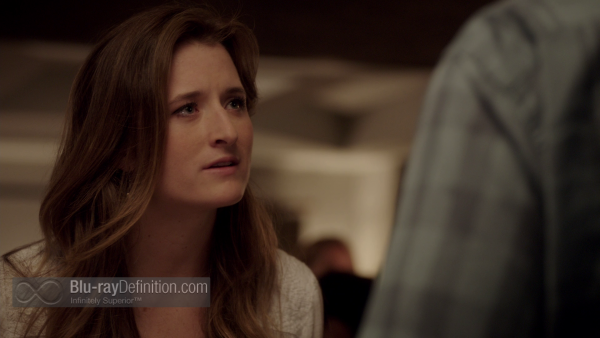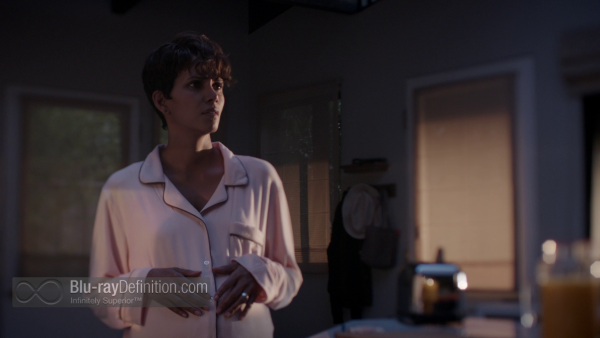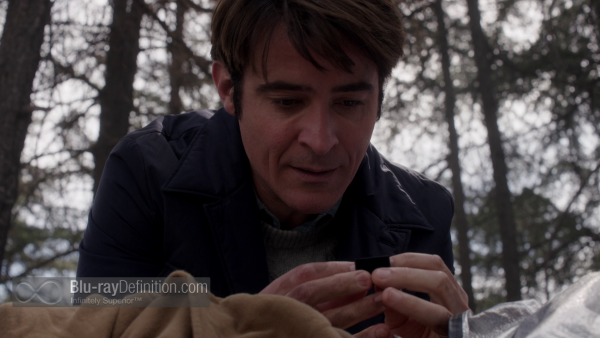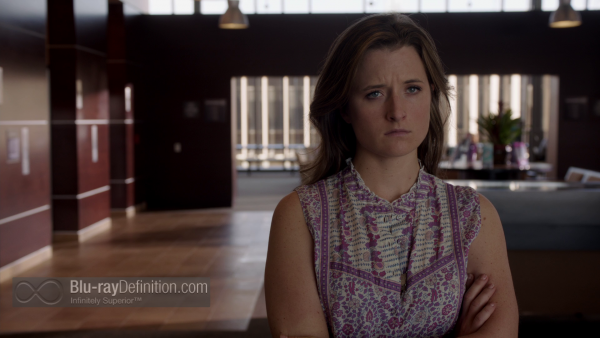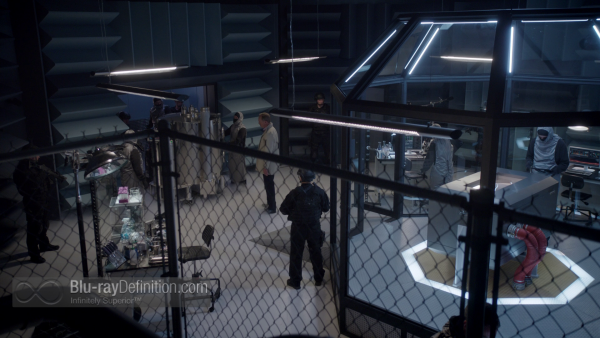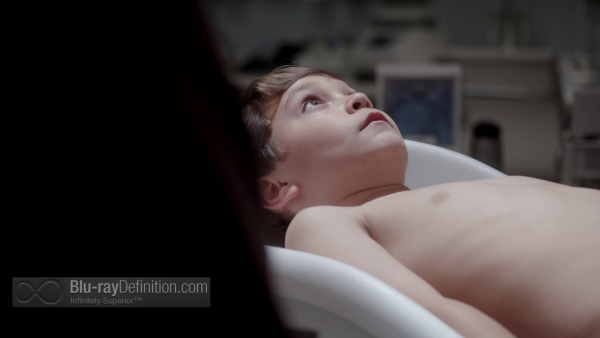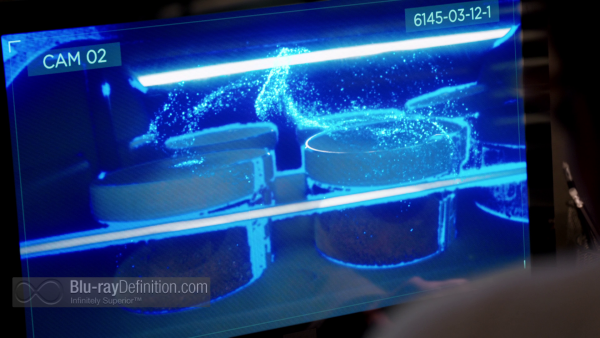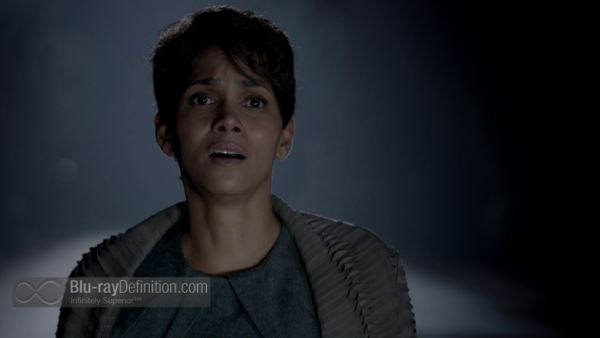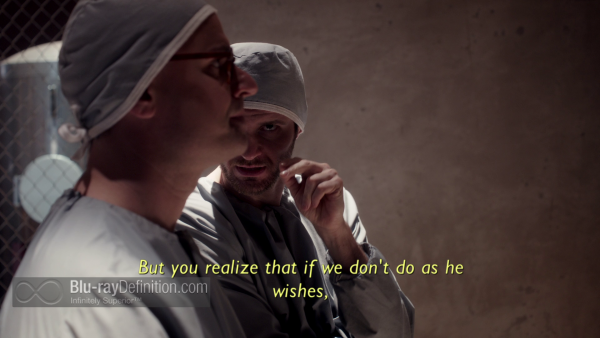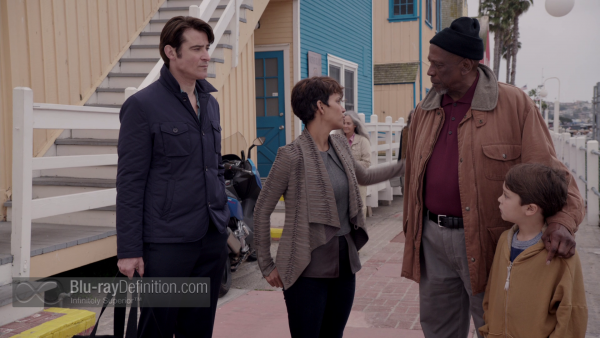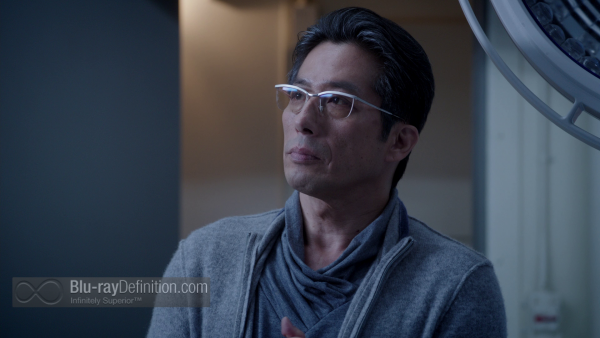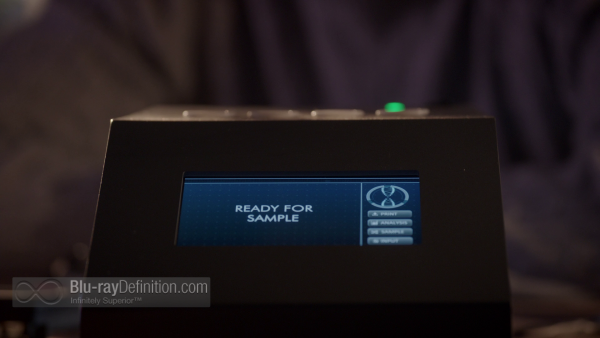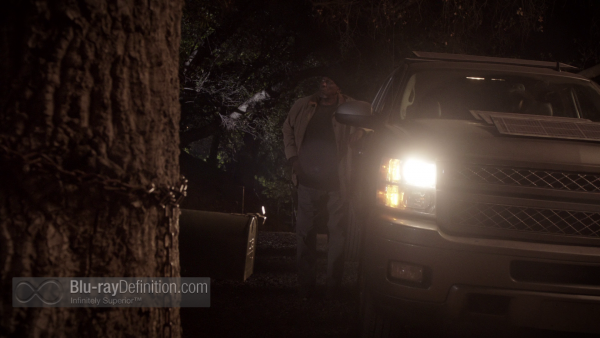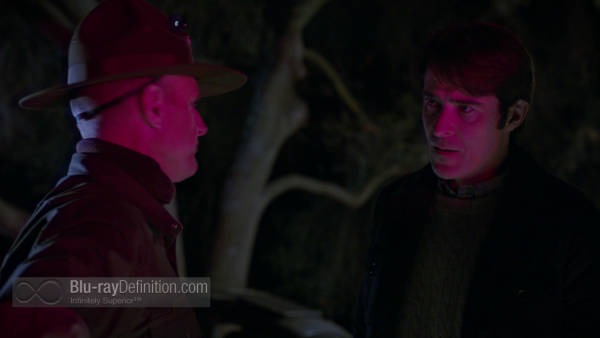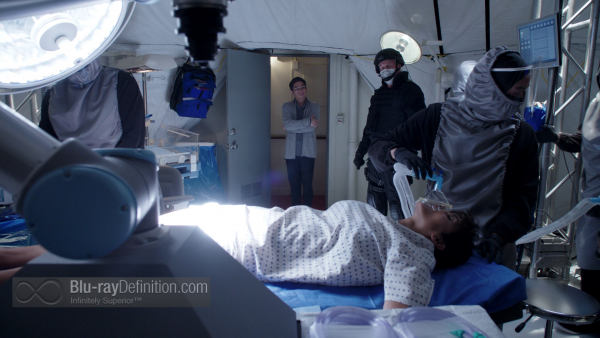 [amazon-product]B00M4O1YXW[/amazon-product]