– –

The Film
[Rating:3.5/5]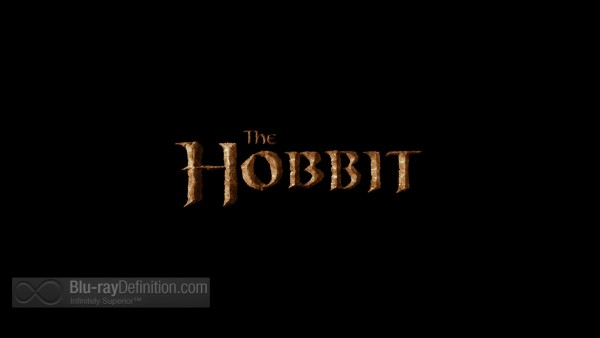 Peter Jackson returns once again to the land of Middle-Earth for a tale that precedes the epic Lord of the Rings trilogy that he so adeptly brought to the big screen. As soon as the new journey opens, fantasy fans are transplanted to a familiar place, in part due to the skills of returning cinematographer Andrew Lesnie, but also because Jackson and fellow screenwriters Fran Walsh, Philippa Boyens, and Guillermo del Toro engulf us in the familiar rhythms of Tolkien's writing.
It is long before the epic journey that Frodo Baggins (Elijah Wood) would take into the heart of Mordor to save Middle-Earth, and Gandalf (Ian McKellen) has arrived to enlist the young Bilbo (Martin Freeman) in an unexpected journey. It is a journey that will take the less than willing hobbit on a dangerous quest with a group of dwarves, led by dwarf prince Thorin (Richard Armitage), through treacherous mountains, while hunted by orcs and wolves, to reach the former dwarf kingdom once resplendent with gold, now guarded by a foul dragon named Smaug.
Fans of The Lord of the Rings will immediately recognize the various scenes of the band of heroes trekking through various mountainous regions, being chased by orcs, and battling for their lives. It might all seem rather reductive at first. However, Jackson and co. are effective in setting a good pace and keeping the story lively and, well, unexpected with humor and heart. Most of all, the sumptuous visual effects which have taken great strides in the over a decade since the last trilogy was made have grown even more palpable and at times frightening. Stone giants tower over our heroes hurling boulders, hordes of orcs riding wild, snarling beasts are in hot pursuit, and, of course, the motion capture villain Gollum (Andy Serkis) looks more malevolent than ever.
Still, even with all of this, there are times when the film does drag a bit in its nearly three-hour run. One can't help but consider if it was truly a wise choice for Jackson to turn what was a solitary novel, so much smaller in scope to the sprawling, triple-volume, Lord of the Rings, into what is going to be another cinematic trilogy on the same scale. Having never read the source material as I had with the former, I cannot comment directly on how much artistic license has been taken in order to stretch the story out over such a space. I would have to assume, however, given the condensation that took place with the Lord of the Rings for its cinematic versions, and given the girth of those films, that some padding must be going on here to expand Bilbo's tales into three epic films.
That said, given the overall quality, nonetheless, of this initial offering, which, after all, is intended as the setup of a trilogy, we could still be in for a quite satisfying fantasy trilogy in the long run.
Video Quality
[Rating:4.5/5]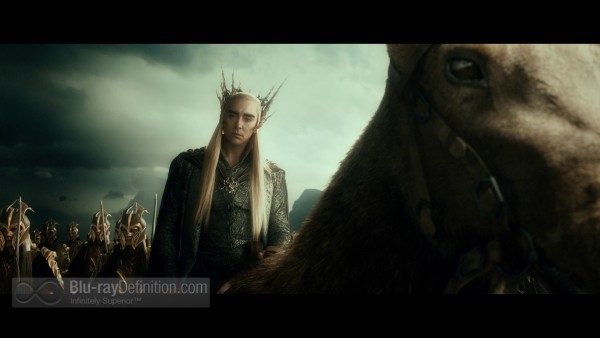 The Hobbit was shot in high definition with the Red Epic cinematographic HD camera, and is also in fact a native 3D production. We were only provided the 2D Blu-ray combo pack for review by Warner, and that comes to Blu-ray with an AVC/MPEG-4 1080p transfer. Being a digital production, there is no film grain as such, but I did notice some digital anomalies in the image that are most likely a result of the production and camera. In some darker areas of the screen there was some noticeable digital noise and posterization that intruded on the otherwise pristine image. Apart from that, this is a nicely rendered transfer with extended details, nuanced shadow delineation, and strong contrast.
Audio Quality
[Rating:5/5]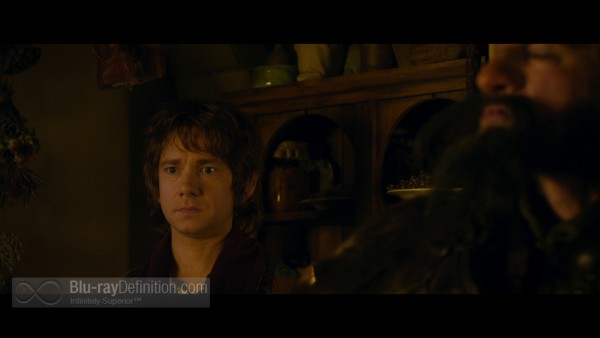 The English soundtrack is provided in a robust DTS-HD Master Audio 7.1 (48kHz/24-bit) mix with a wide and natural dynamic range that both captures the score of Howard Shore with a natural balance and air around its instrumentation, and the various foley effects such as the marching of the orcs or clanking of swords for a tight 360-degree soundstage. Dialogue is clear and always above the fray of sounds while lows are deep, providing a decent workout for the subwoofer.
Supplemental Materials
[Rating:3.5/5]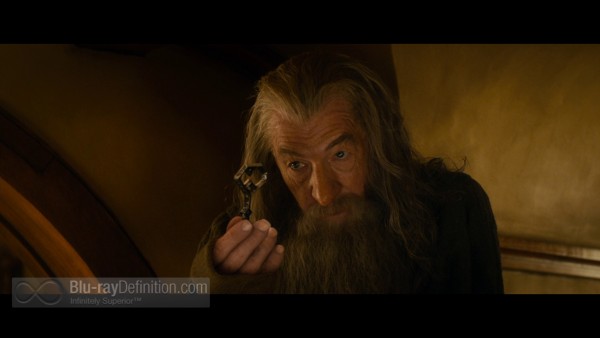 All of the supplements reside on a second extra Blu-ray Disc. The bulk is made up of two-hours worth of video blogs from director Peter Jackson on the production of the film and trailers for the film and games.
The supplements:
New Zealand: Home of Middle-Earth (1.78:1; 1080p/24; 00:06:35) – From Matamata to Queenstown, travel with Peter Jackson and his team across the stunning locations of New Zealand, transformed by the filmmakers into Middle-Earth.
Video Blogs (1.78:1; 1080p/24; 02:07:07)
Theatrical Trailers (1080p/24; 00:16:16)):

Trailer 1
Trailer 3 – Dwarves
Trailer 3 – Letter Opener
Trailer 3 – Bilbo Contract
Trailer 3 – Gandalf Wagers
Trailer 3 – Gollum Paths

Game Trailers (1080i/60; 00:02:05):

The Hobbit: Kingdoms of Middle-Earth
Guardians of Middle-Earth
Lego The Lord of the Rings
The Definitive Word
Overall:
[Rating:4/5]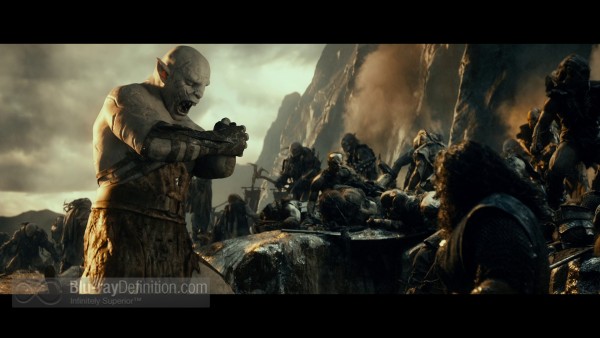 Bilbo's courageous adventures begin with The Hobbit: An Unexpected Journey, Tolkien's prequel of sorts to his sprawling Lord of the Rings. It has yet to be seen if Peter Jackson can successfully stretch the single-volume source material into another satisfying epic cinematic trilogy, but it is thus far off to a good start with familiar visuals, familiar tone, and magnificent action. There was no way this film could ever live up to the expectations placed on it, so just by existing and not being a complete disaster, it has has already won half the battle.
Additional Screen Captures
[amazon-product]B00BMVTTJ4[/amazon-product]
[amazon-product]B00BEZTMWW[/amazon-product]
[amazon-product]B00BEZTMQ8[/amazon-product]
Purchase The Hobbit: An Unexpected Journey on Blu-ray Combo Pack at CD Universe
Shop for more Blu-ray titles at Amazon.com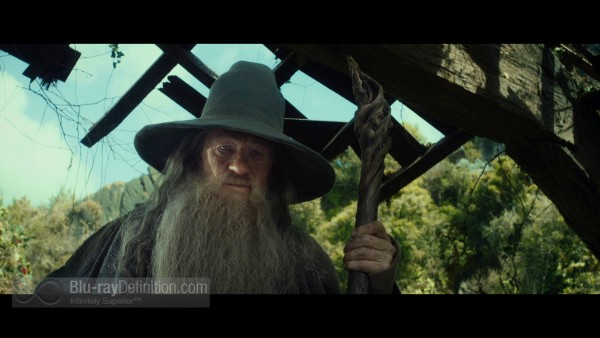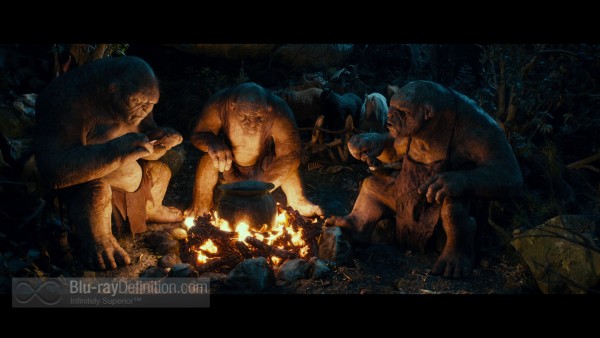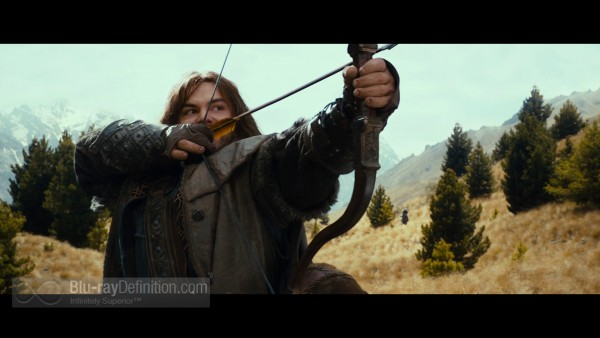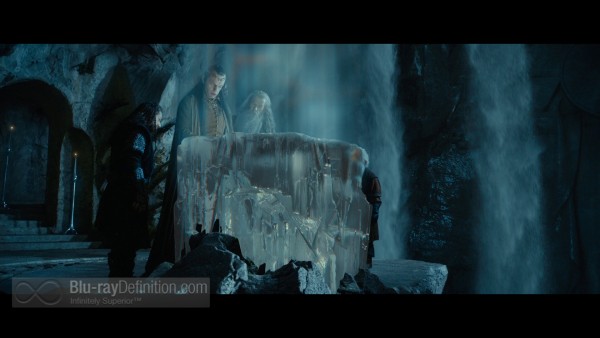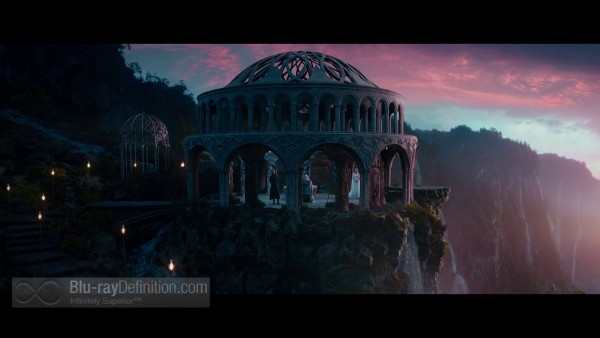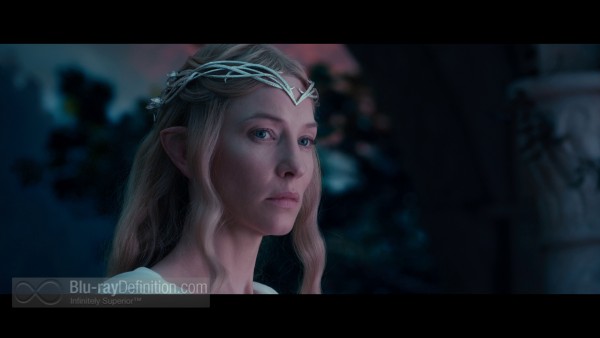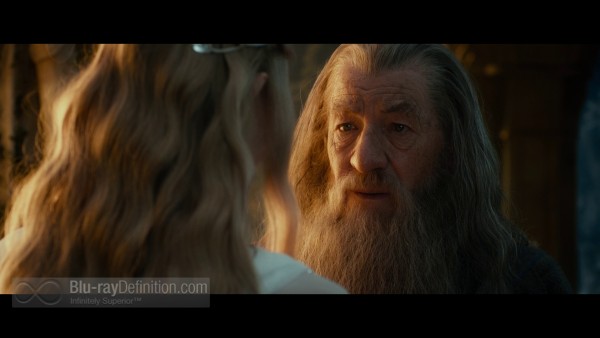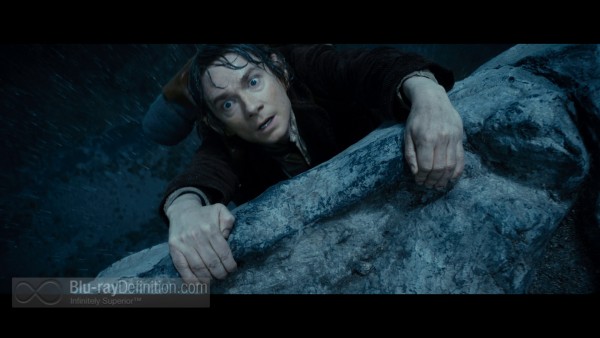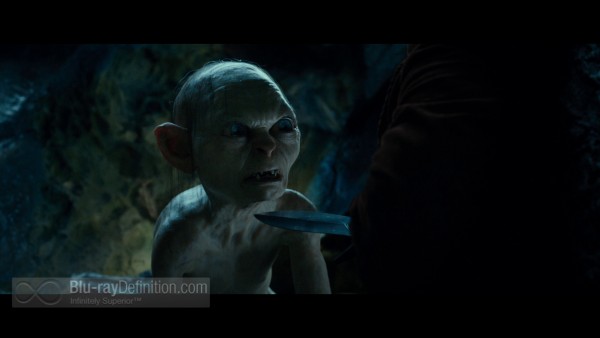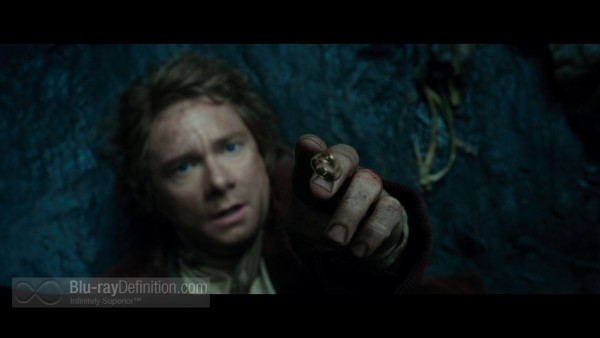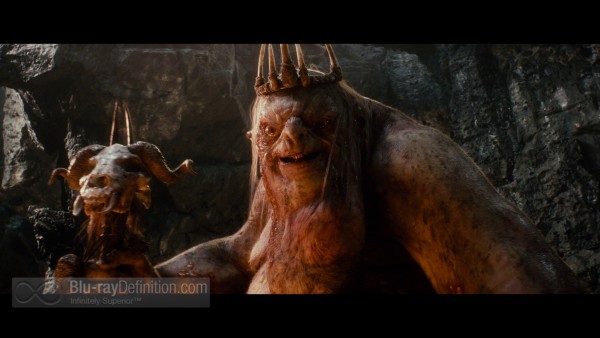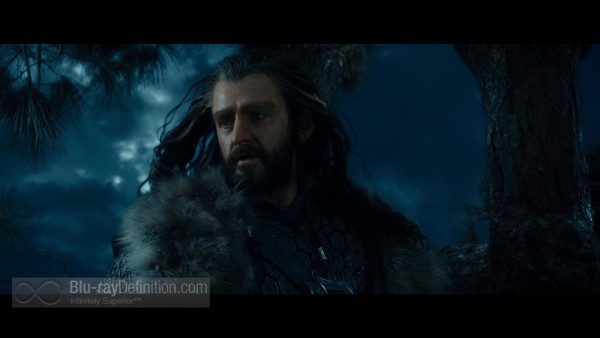 [amazon-product]B00BMVTTJ4[/amazon-product]
[amazon-product]B00BEZTMWW[/amazon-product]
[amazon-product]B00BEZTMQ8[/amazon-product]
Purchase The Hobbit: An Unexpected Journey on Blu-ray Combo Pack at CD Universe