– –
The Series
[Rating:4.5/5]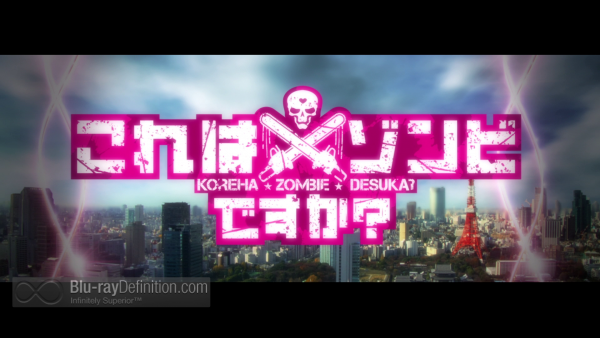 Is This a Zombie? (これはゾンビですか?) is one of the funniest, most unique anime experience to come down the pipeline in long while. Based on the light novel series by Kimura Shinichi, with illustrations by Kobuichi and Muririn, this anime series doesn't exactly create any new genres, but it instead makes fun of numerous genres of anime we have seen over the years, mainly magical girl and harem.
Aikawa Ayumu is a high school boy who was killed by a mysterious serial killer that has been terrorizing his neighborhood. He was resurrected by the powerful necromancer Eucliwood Hellscythe, a silver-haired girl who always wears armor and never speaks and now lives with him. Because he was resurrected, Ayumu is now an indestructible zombie, still able to attend school and have a somewhat normal existence. In an encounter with the Magical Garment Girl Haruna while she is battling a demon, Ayumu inadvertently absorbs her powers, forcing him to become a Magical Garment Girl, and, in the process, also a crossdresser. He's forced to take Haruna into his home as well since she is now pretty much powerless. Eventually, another girl shows up, a vampire ninja named Seraphim who wants to become Ecliwood's servant, and she moves in with Ayumu as well. Together, the three of them fight off demonic beasts called Megolos as Ayumu investigates the secrets behind who his killer is.
A series filled with witty dialogue and tongue-in-cheek gags (every time Ayumu is forced to use his magical girl powers he's called a 'hentai'), it's the sort of show that words don't do justice to, you have to watch it to understand. Ayumu's various reveries about what Eu actually sounds like is one of the funnier running gags, and the light harem aspects of the series, the various girls that keep showing up and giving Ayumu more grief than he bargained for, is just another plus in this fantastic genre send-up.
Video Quality
[Rating:4/5]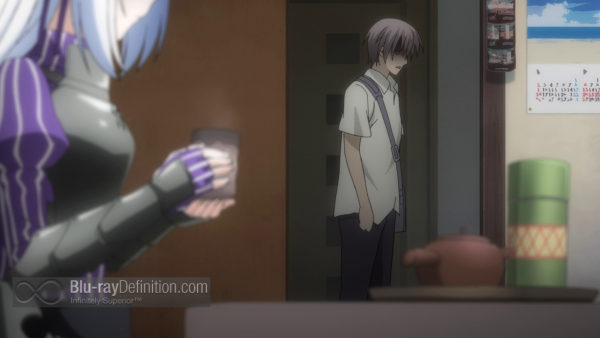 While this is labelled as an "anime classic", this series only dates back to 2011 and is from an HD source, so the animation in this AVC 1080p transfer to Blu-ray looks pretty good. While some stylistic choices like added 'grain' make it look just a little noisy, Is This a Zombie? is generally colorful with good detail and just some slight hints of color banding.
Audio Quality
[Rating:4/5]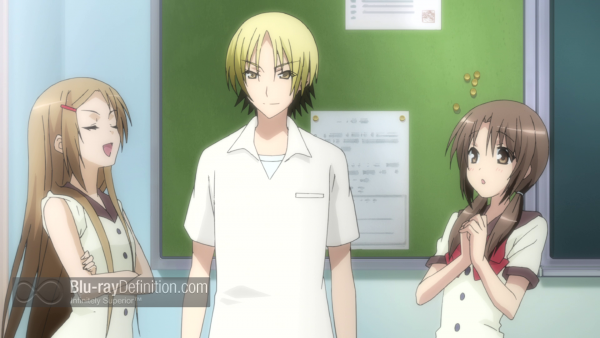 Is This a Zombie? Comes with the original Japanese-language track in Dolby TrueHD 2.0 stereo and an English dub in Dolby TrueHD 5.1. While the 5.1 mix is an engaging one that helps pull you into the various battle sequences and spread the music out with some good atmospherics as well, it's the Japanese voice cast that really nails the quirky personalities of the characters, even the fantasy voices of Eu that Ayumu imagines.
Supplemental Materials
[Rating:2.5/5]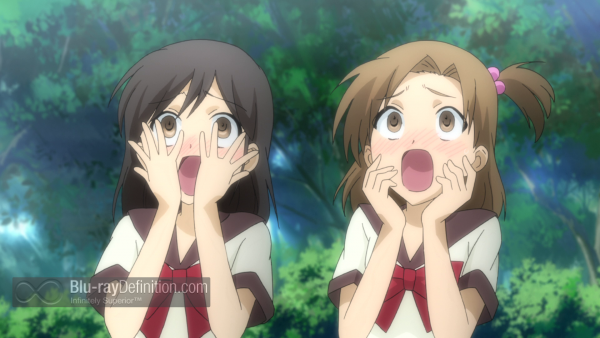 DVDs — DVDs of the series also included
Episode 03 Commentary
Episode 07 Commentary
Textless Opening Song
Textless Closing Song
U.S. Trailer (1.78:1; 1080p/24; 00:01:33)
FUNimation Trailers
The Definitive Word
Overall:
[Rating:4/5]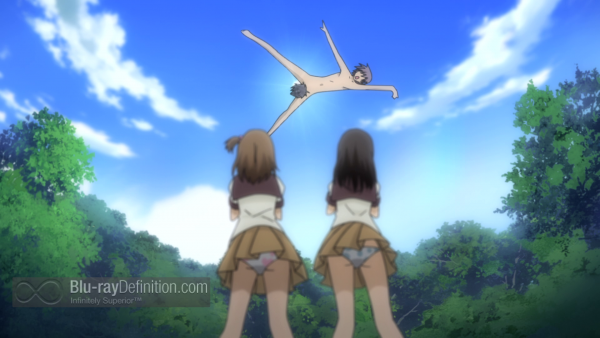 If you want to watch a funny, quirky, energetic series that takes familiar genres and mixes them up in a fresh style, then Is This a Zombie? is the series you need to watch.
Additional Screen Captures
[amazon-product]B00I4F0HTW[/amazon-product]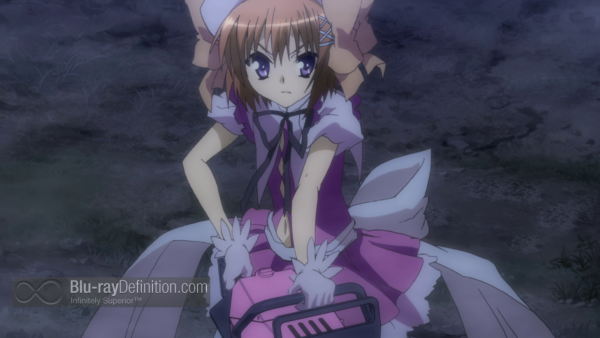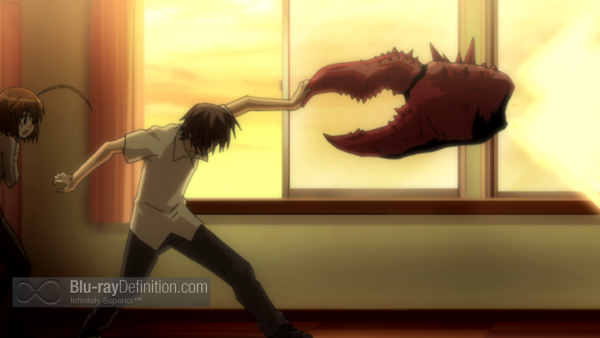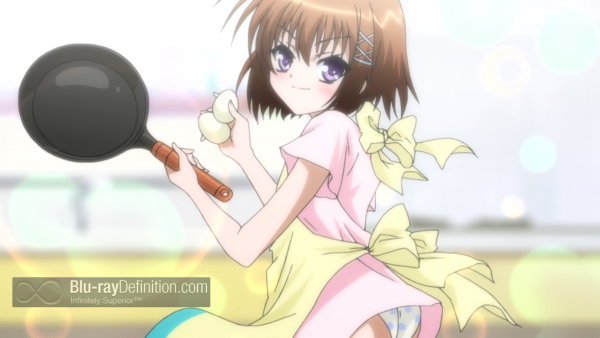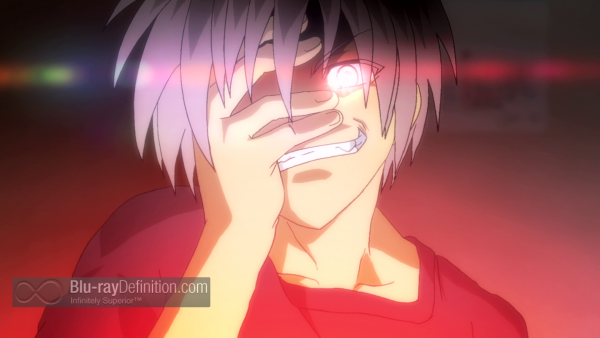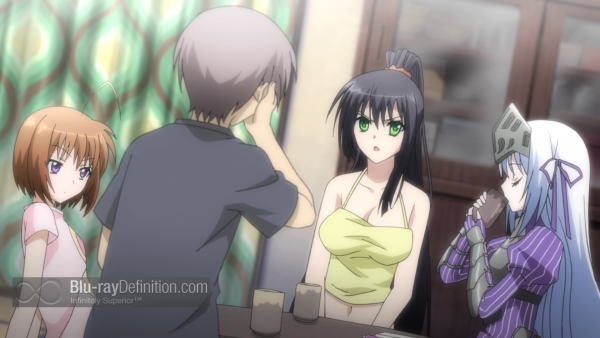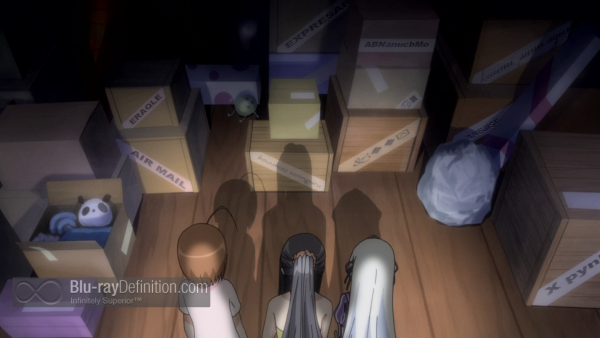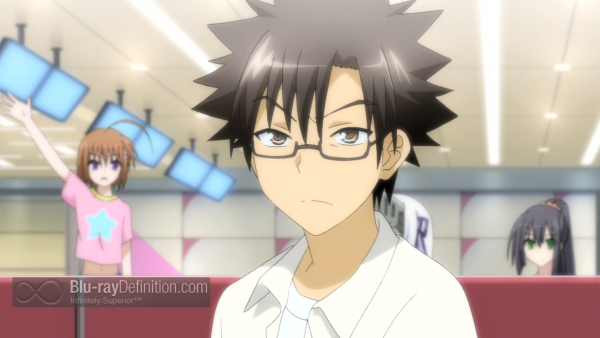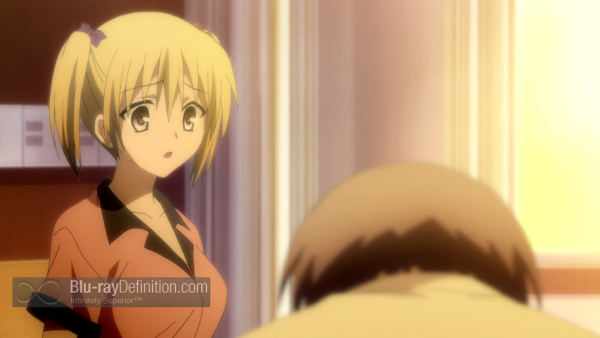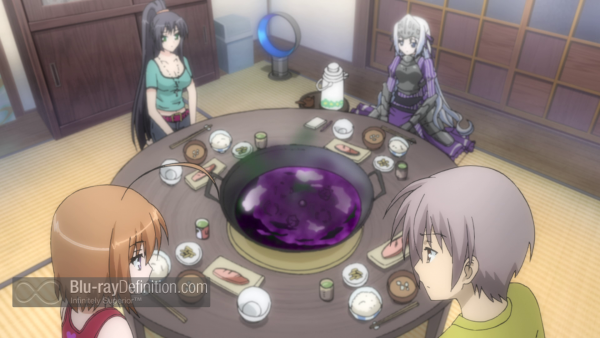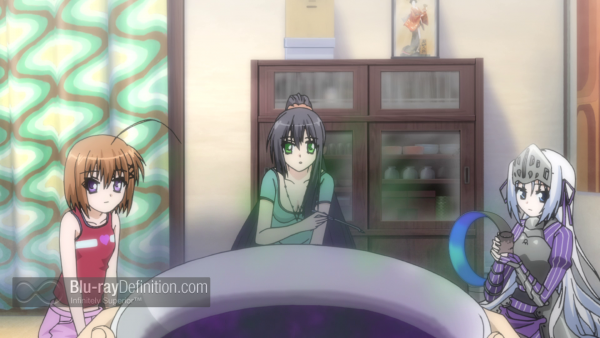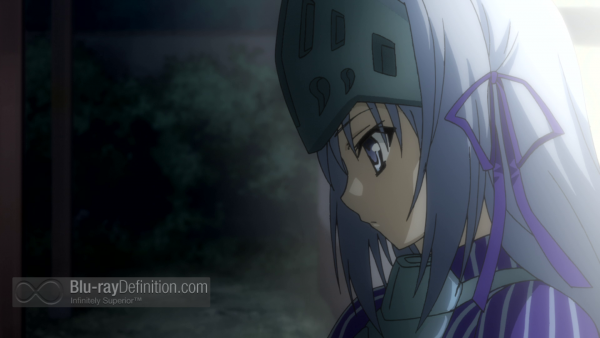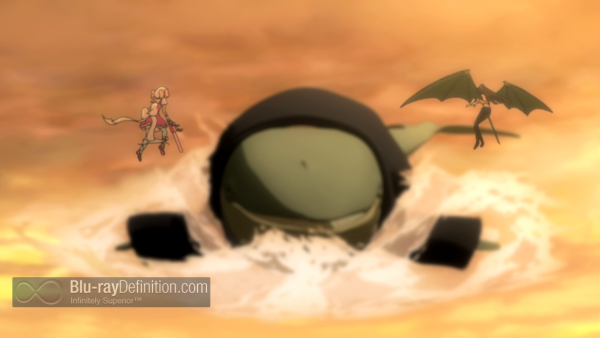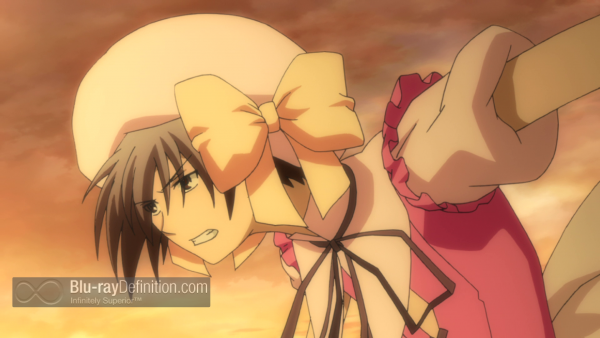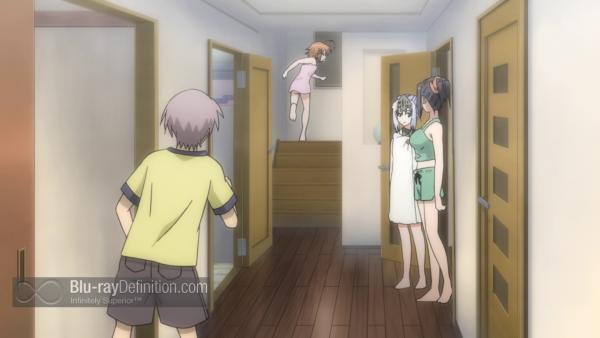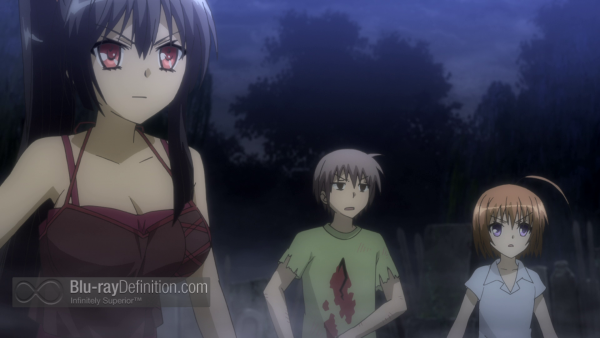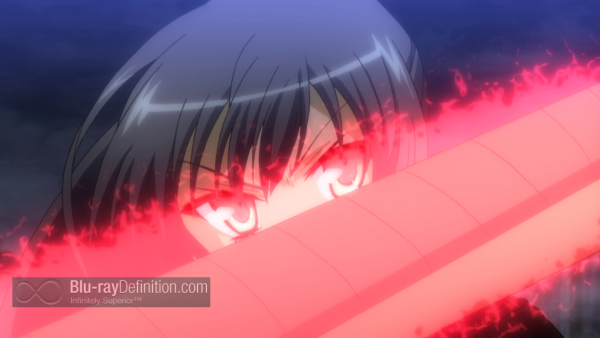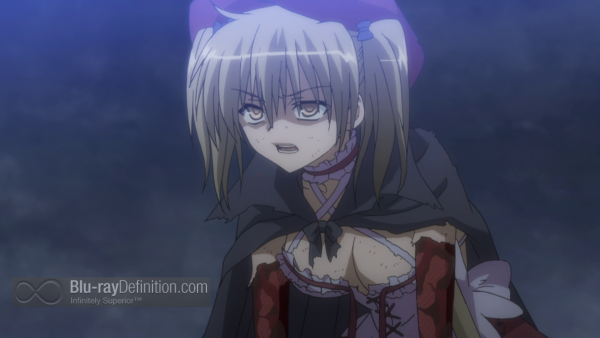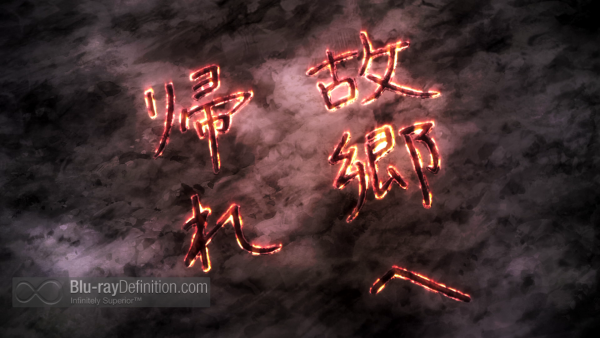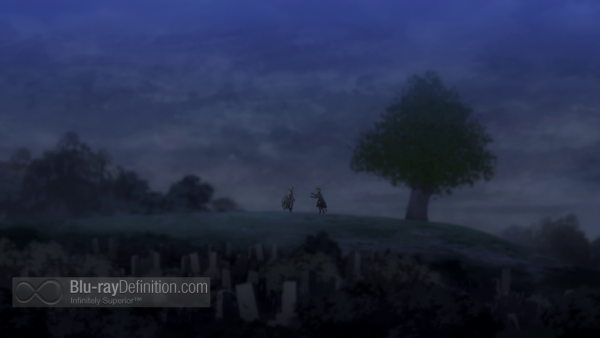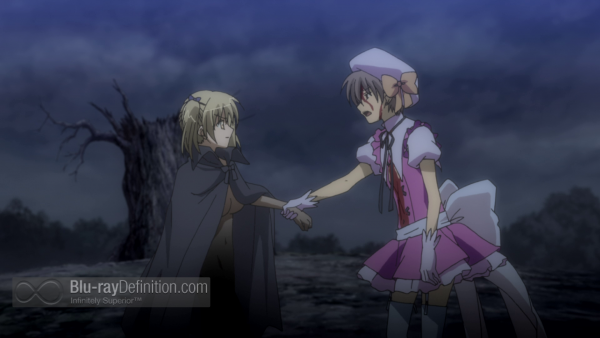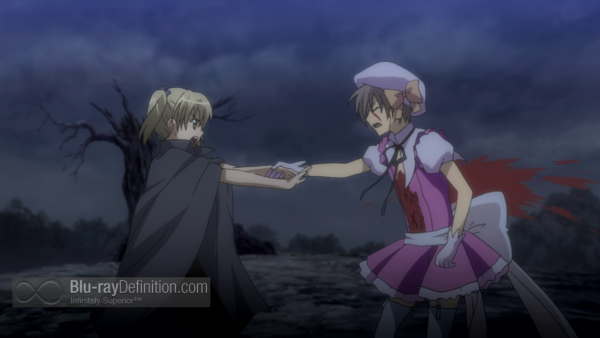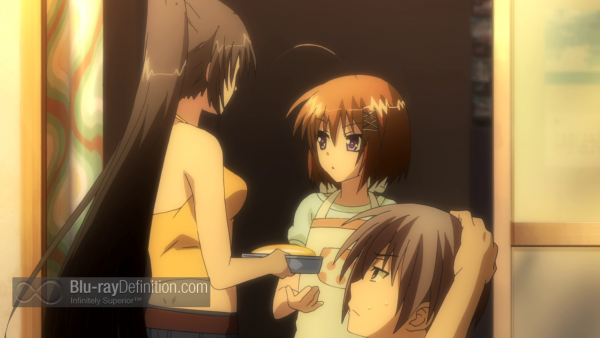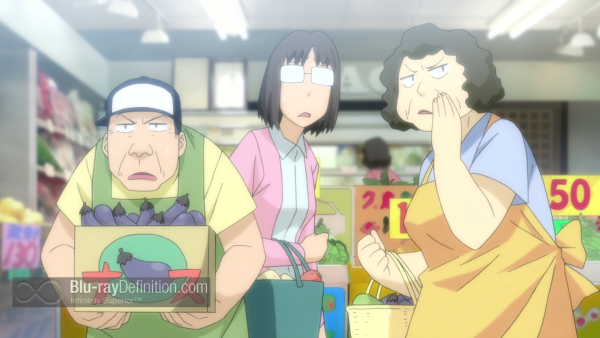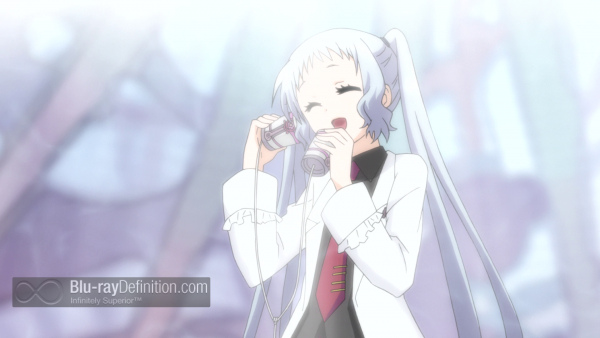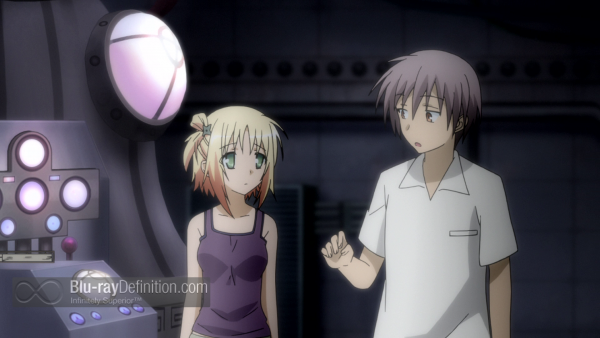 [amazon-product]B00I4F0HTW[/amazon-product]