– –

The Film
[Rating:3.5/5]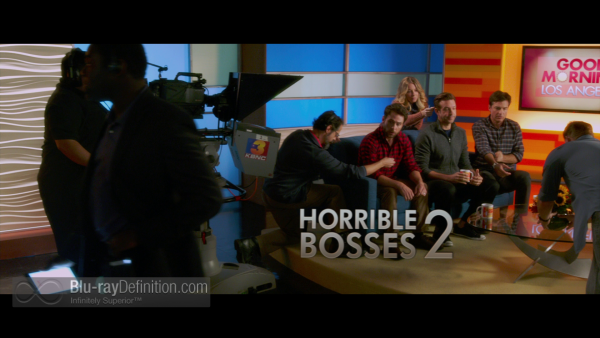 Sean Anders takes over the reins for the second outing of this employee revenge comedy and Horrible Bosses 2 is all the better for it, being just a tad bit more coherent, even of still not quite great filmmaking.
The dimwitted trio of Nick (Jason Bateman), Kurt (Jason Sudeikis) and Dale (Charlie Day) who suffered under such horrible bosses in the first film they resorted to crime as revenge and just missed a life behind bars apparently did not learn their lesson, thus we have Horrible Bosses 2. The trio have invented a new gadget called the Shower Buddy that catches the attention of wealthy catalogue sales mogul Bert Hanson (Christoph Waltz). Hanson invests in the friends' product and places a huge order allowing them to open up a manufacturing plant to fill the order they must complete by a deadline. It turns out, however, Hanson was just playing them all along. When the trio's order was completed, he cancelled the order, leaving them in debt and their company ripe for the picking. Angry and frustrated, the three numbskulls come up with the ultimate plan of revenge – they are going to kidnap Hanson's arrogant son Rex (Chris Pine; Star Trek Into Darkness). Of course, this idea doesn't work out at all they way they planned. First they are waylaid by Dale's old boss, the sex addicted Julia (Jennifer Aniston), in one of the scenes that provides the most comedic gold, as they try to steal laughing gas from her office, then the three gas themselves in Rex's closet as they wait to knock him out. The next morning, they find Rex in the trunk of their car – he's blackmailing them with threats of going to the police – to go through with their kidnapping plan so he can get five-million dollars out of his father.
Where the first film was simply a raunchy caper with three bumbling idiots, this second installment, courtesy of Sean Anders, who takes over direction from Seth Gordon, and also co-writes, creates a real identity for each of the three friends here. Really emerging, not surprisingly, is Jason Bateman's Nick, as the grumpy, cynical voice of reason who somehow always gets drawn into the madness despite his better judgement. Returning from the first film are Jennifer Aniston's Sex-crazed dentist Julia,, Jamie Foxx as Mother Fucker Jones, and Kevin Spacey. Aniston and Foxx steal all of their scenes and make the film well worth watching, particular in the final act where a subplot involving a police investigation that allows the friends to once again escape the law becomes so convoluted its almost to difficult to suspend disbelief.
While this film raises the level just a bit over its predecessor, it may be a little difficult to see where this franchise can possibly go after the absurdity of this second entry. Hopefully, if they keep the likes of Jennifer Aniston and Jamie Foxx around and keep the main trio of stars together, something reasonably funny could be put together for a third film, if another revenge film could possibly be believable.

Video Quality
[Rating:4.5/5]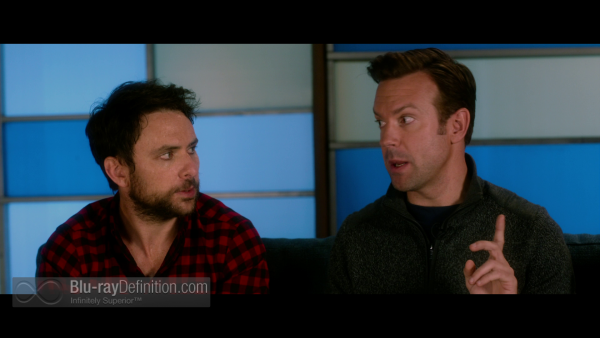 An HD production, Horrible Bosses 2 was shot on the Arri Alexa XT utilizing Leica Summilux-C and Angenieux Optimo lenses and this AVC 1080p encodement on Blu-ray looks every bit as clean and crisp as one would expect from such a contemporary digital production. Video noise is not an issue, shadows are nicely delineated, flesh tones look natural, and contrast is very good. No issues with edge enhancement or compression noise can be spotted.

Audio Quality
[Rating:4/5]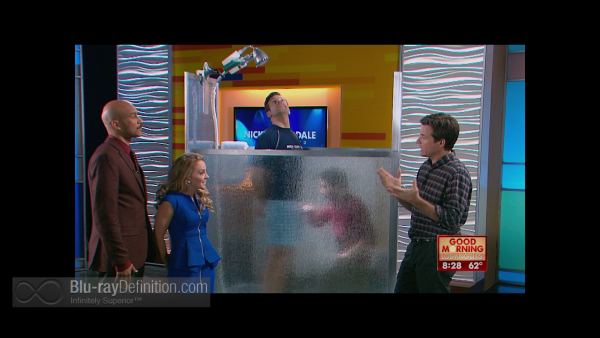 We get an English DTS-HD Master Audio 5.1 (48kHz/24-bit) soundtrack that is quite typical of mixes in the comedy genre. It is a bit front-heavy and mostly driven by its dialogue, with mostly some low-level atmospherics in the surround channels. This works just fine for this film, however, and in the few scenes where there is some action, like the ridiculous car chase, the sound does come alive, and we also get a little bit more low end extension.

Supplemental Materials
[Rating:4/5]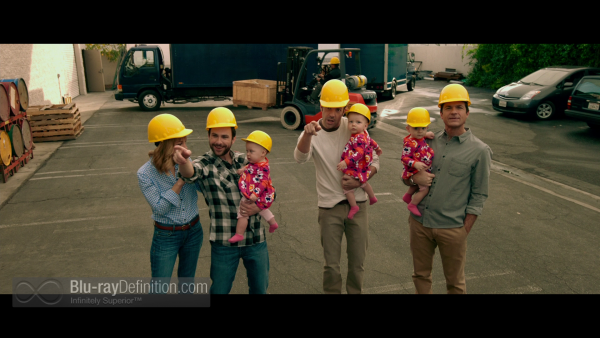 Kudos to the producers for including many comedic skits and outtakes, keeping the comedy alive for this silly, but no doubt funny film.
Digital HD UltraViolet
DVD
Endless Laughter Guaranteed! (1.78:1; 1080p/24; 00:17:28) – For laughs you won't find anywhere else, join Jason Bateman, Charlie Day, Jason Sudeikis and filmmakers to see see what it takes to get a good joke. These guys will do almost anything to make each other laugh and come up with the very best material.
Let the Sexual Healing Begin (1.78:1; 1080p/24; 00:02:24) – Follow the road to recovery with the Sex Addict Group.
Who Invented the Shower Buddy? (1.78:1; 1080p/24; 00:01:29) – Who really created the million-dollar idea?
Nick Kurt Dale INC.: Employee Testimonials (1.78:1; 1080p/24; 00:02:13) – What's it really like to work for Nick, Kurt, and Dale? Trusted employees Ray, Lupe, and Candy tell it like it is and expose what's actually happening.
It's the Shower Buddy – Infomercial (1.78:1; 1080p/24; 00:01:10) – The Shower Buddy gets the Billy Mays infomercial makeover.
High Speed Crash Course (1.78:1; 1080p/24; 00:02:47) – What Happens when you stuff Jason Bateman, Jason Sudeikis, Charlie Day, and Jamie Foxx into the front seat of a Ranchero being chased by cops, only to wind up dangling off of a bridge like the world's largest slinky?
Off the Cuff: One-Liners You Didn't See (2.35:1; 1080p/24)

The Definitive Word
Overall:
[Rating:3.5/5]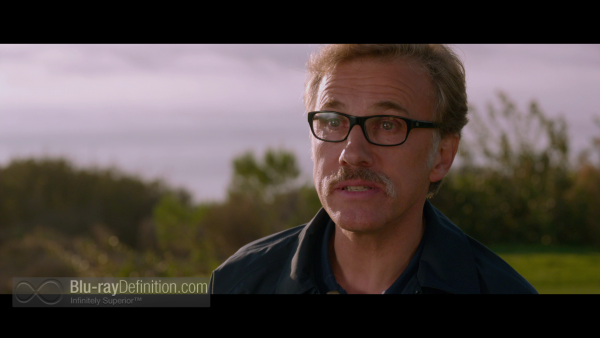 Horrible Bosses 2 is a funny, if uneven, second entry in this raunchy franchise. It's even raunchier if you watch the extended edition, and raunchier still of you include the bonus outtakes included in this Blu-ray release. Fans of the first film should have an easy time reconnecting with these characters and should find a lot of laughs in this whacky outing.
Additional Screen Captures
[amazon-product]B00Q57FL1A[/amazon-product]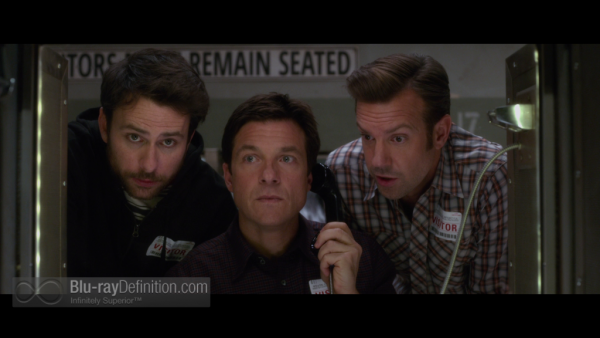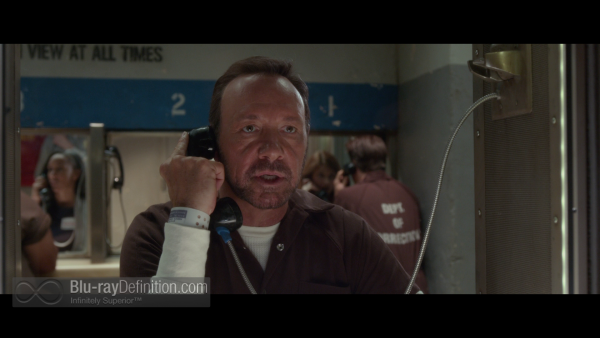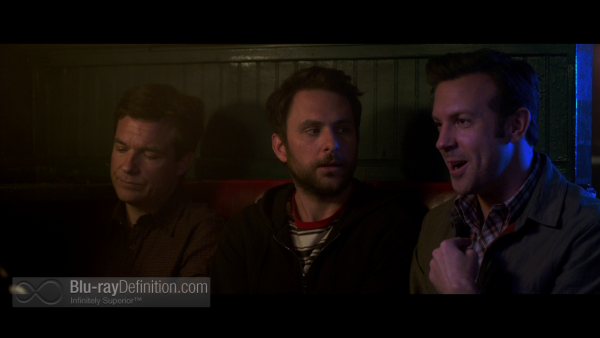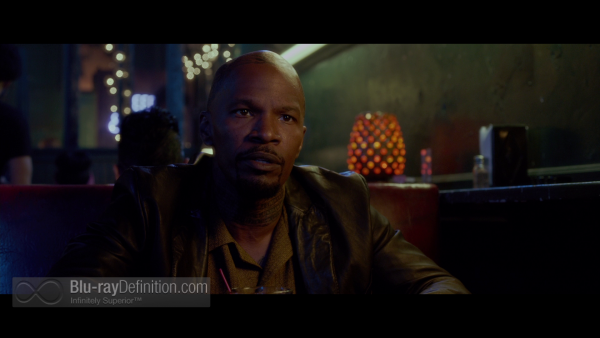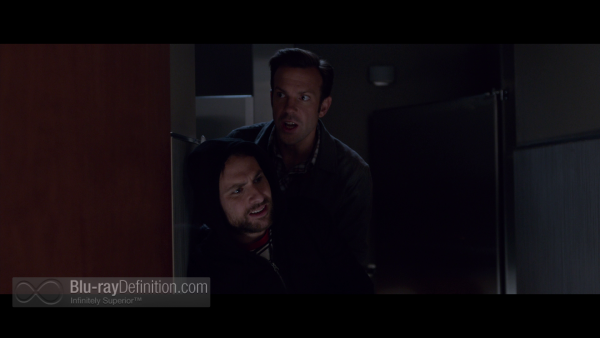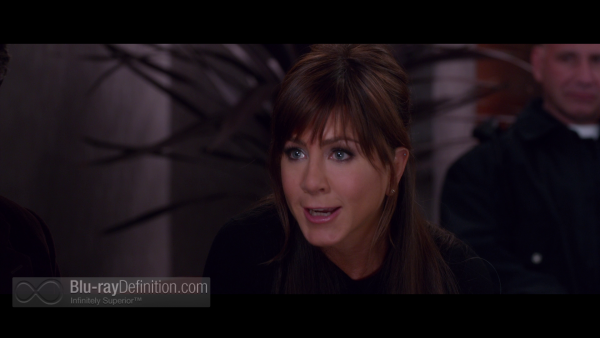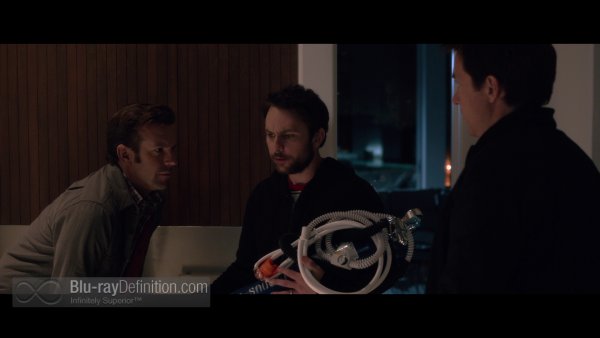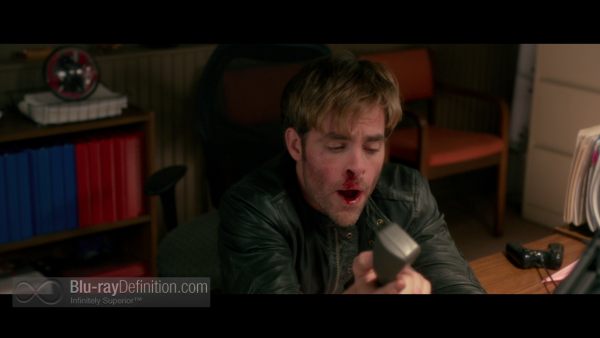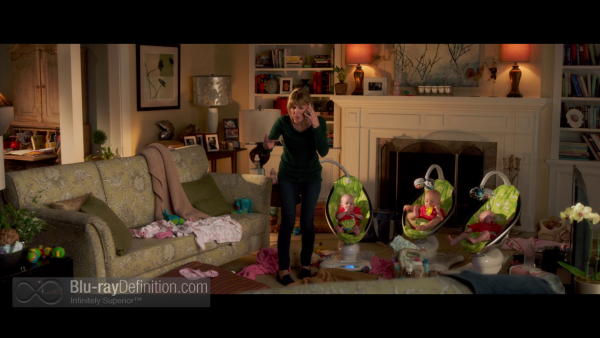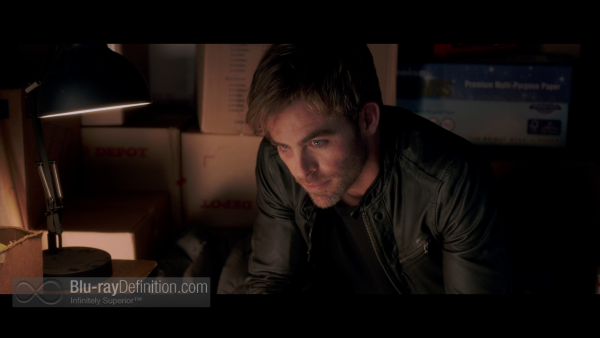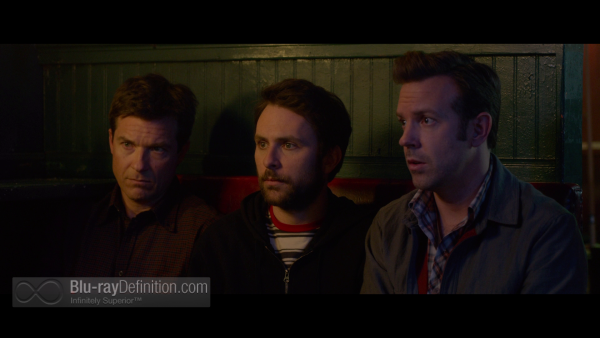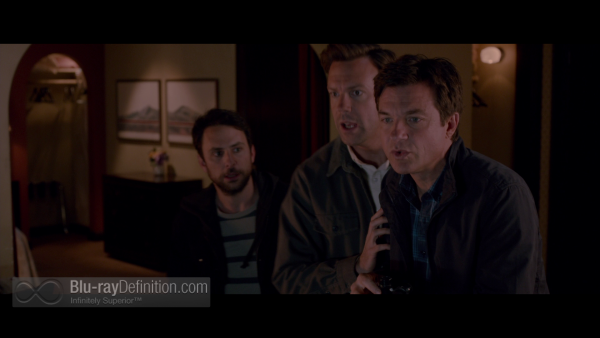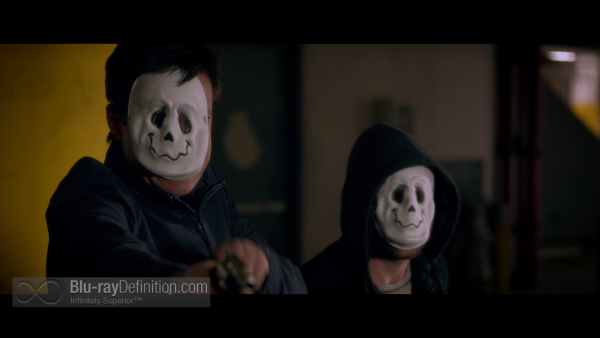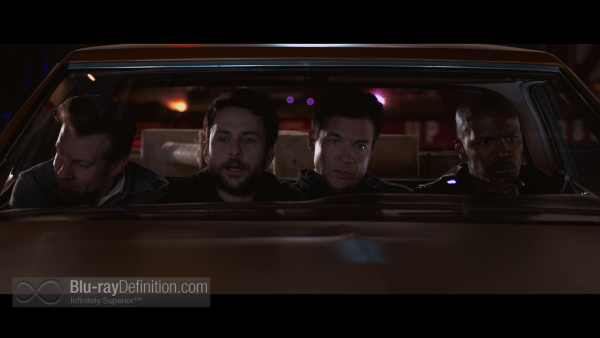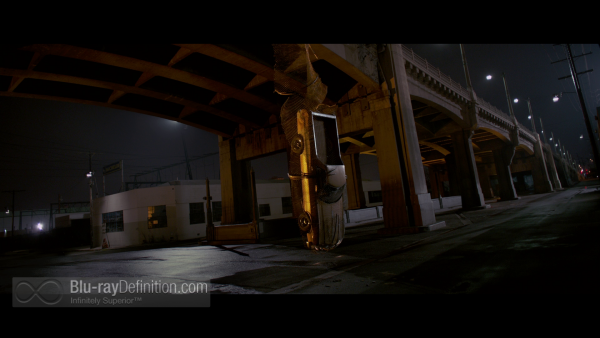 [amazon-product]B00Q57FL1A[/amazon-product]