– –

The Film
[Rating:3.5/5]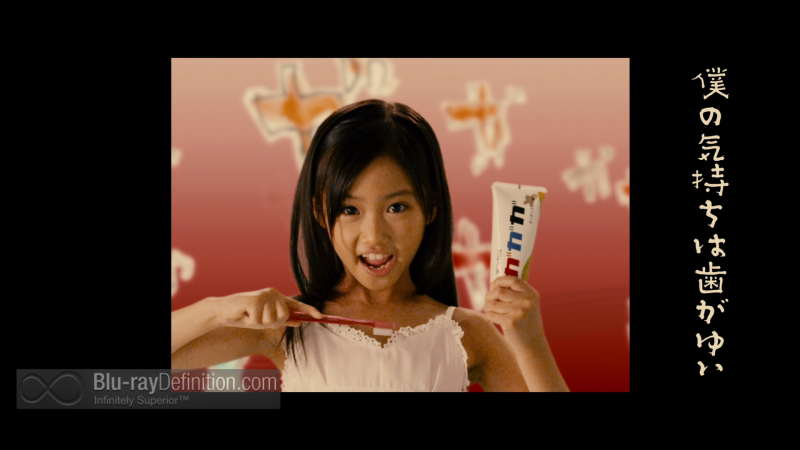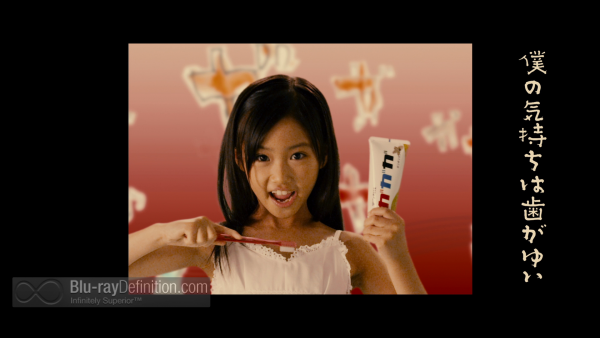 Writer/director Sono Sion (Suicide Club, Love Exposure) helms this over-the-top comedy/crime thriller that will both leave you scratching your head and also have you drawn into its world of crazy improbabilities.
As an ambitious and often delusional young film director Hirata (Hasegawa Hiroki) and his crew of film enthusiasts calling themselves the Fuck Bombers while away their days dreaming of making the greatest film the world has ever seen, they unwittingly get drawn into a clash between two rival yakuza clans. A decade earlier, mid-level yakuza boss Ikegami (Tsutsumi Shin'ichi) led an assault against rival Muto (Kunimura Jun) which ended in Muto's wife being convicted on murder charges and sent to prison. Now, with only days to go until her release, Muto wants nothing more than to complete a film starring the couple's daughter, once the child star of a famous toothpaste commercial, to make his wife proud. In step the Fuck Bombers with their chance of lifetime to film an actual bloody battle to the death between the rival clans and capture the greatest action epic of all time on 35mm film.
Outrageous, slick, and always with a tongue-in-cheek humour, Sono's film, probably his best, revels in Japanese cinema style, but always with a reverence for the past, and with an eye on the present and future. The film is best when it stays simple and focused. Why Don't You Play in Hell? is often waylaid by its desire for too much exposition, which does make the film run on a bit too long as well, and adds too many subplots – one about Muto's daughter and her desire to be a successful actor, one about the Bombers when they were younger, one about Ikegami's fixation with Muto's daughter. Still, there is a lot here to enjoy, and Sono manages to keep it together enough to create a visual style, kinetic energy and outrageous amount of Japanese slasher-style violence to make things interesting.
The acting, especially from veteran Kunimura grounds the film and keeps it from flying too far off into the absurd, while the mixture of grit, Japanese horror, and yakuza films, feels wholly original. By the time we make it to the sublimely wacky, slickly produced, and almost surreal violent ending, we know we have been on a strange and mad journey, one that was well worth taking.

Video Quality
[Rating:4.5/5]
An original HD production shot on the Red Epic cinematographic high definition camera, the creators of Why Don't You Play in Hell? were obviously going for that gritty look, because in some of the sequences set in the past, the image has a fair bit of artificial grain/video noise added to it. Not to worry, it doesn't hamper the picture quality at all, but, rather adds an organic patina and three-dimensional texture to the image. Colors are richly saturated, possibly pushed a bit beyond what would normally be natural to develop a bit of a surreal appearance. For most of the film, we get a clean and crisp look with little noise, perfect contrast, and nie inky blacks. The film comes to Blu-ray with an AVC/MPEG-4 1080p encodement from Drafthouse Films.

Audio Quality
[Rating:4.5/5]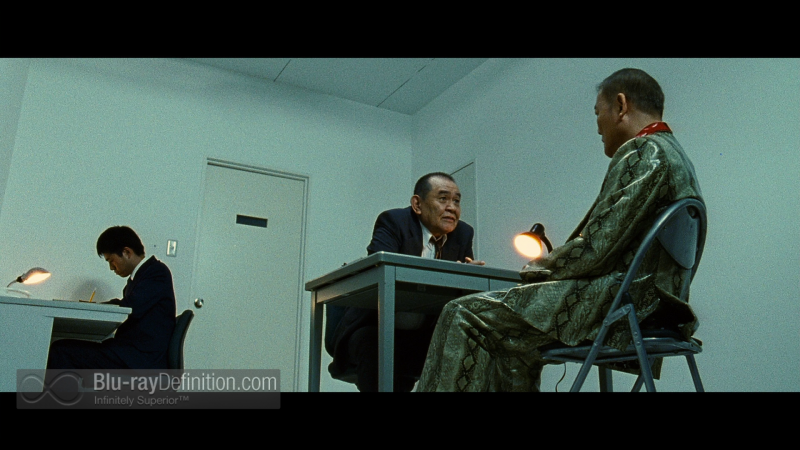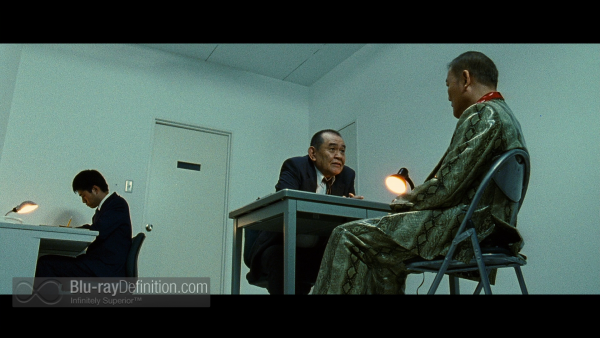 We get a very fine Japanese DTS-HD Master Audio 5.1 (48kHz/24-bit) soundtrack that is balanced, atmospheric and engulfs one with solid effects during the crescendo of violence in the balletic final violent clash between yakuza clans. For those who can understand Japanese, the dialogue is clear and full and the music is punchy as well.

Supplemental Materials
[Rating:0.5/5]
Press Conference Interview with Sion Sono (1.78:1; SD; 00:22:24)

The Definitive Word
Overall:
[Rating:3.5/5]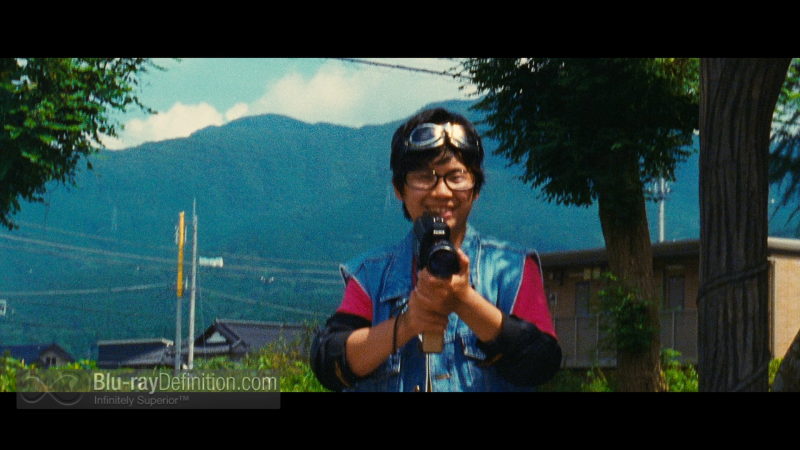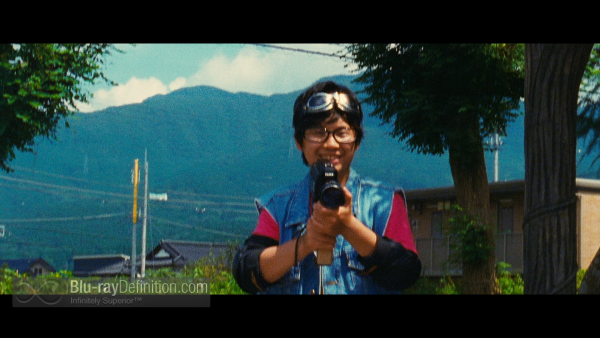 Why Don't You Play in Hell? is a film that is best experienced rather than explained. There is a specific aesthetic that may not appeal to all, but for those connoisseurs of this particular style of Japanese filmmaking, this is definitely one of the finer examples.
Additional Screen Captures
[amazon-product]B00OHLR8ZI[/amazon-product]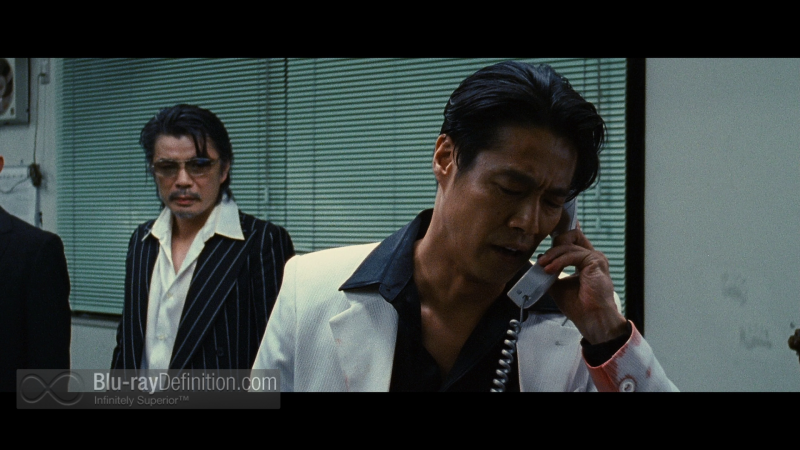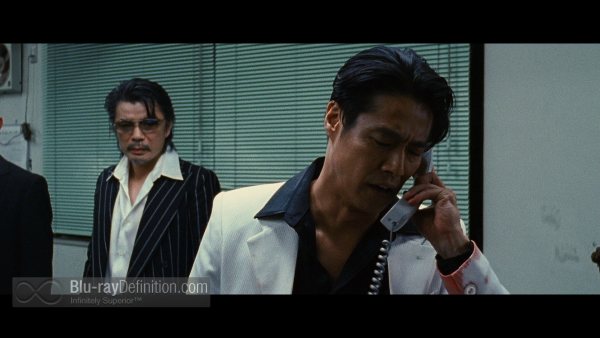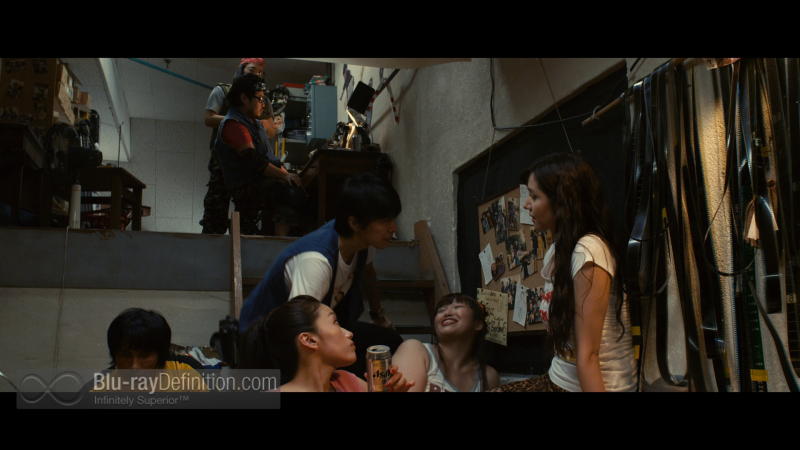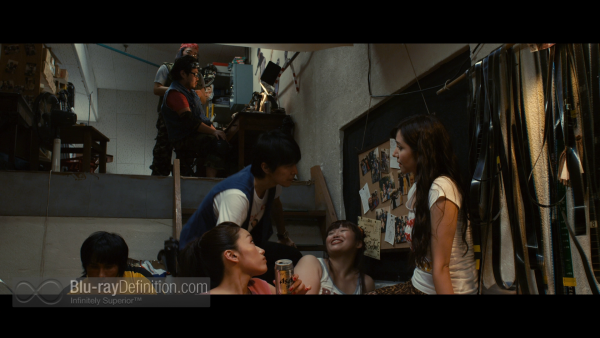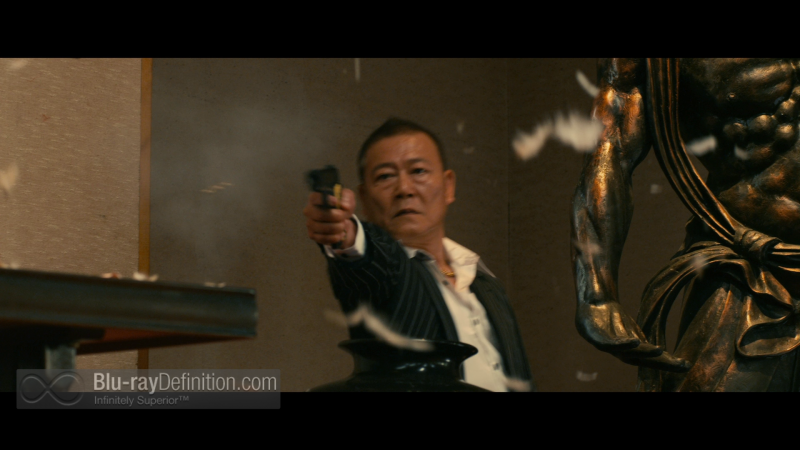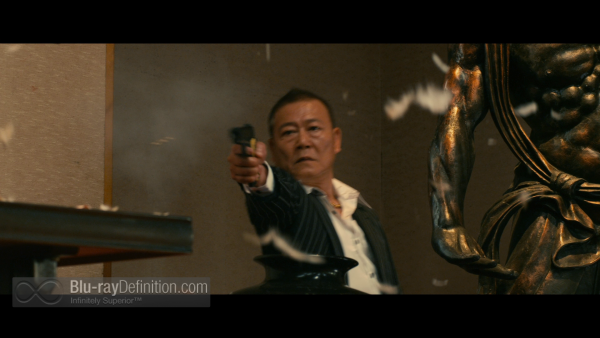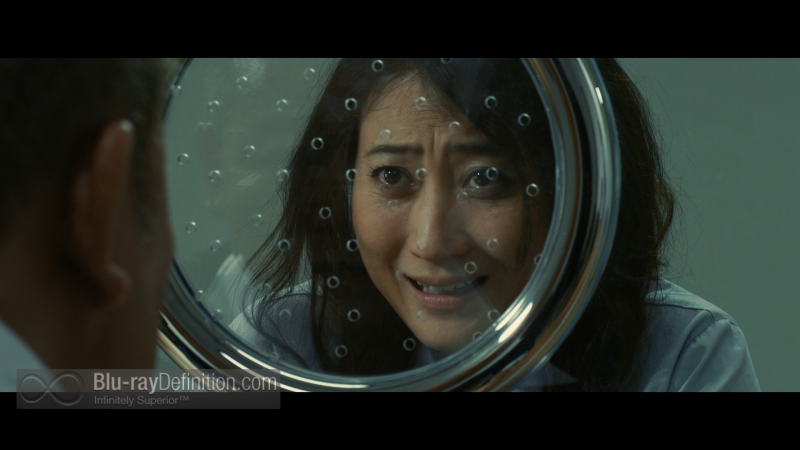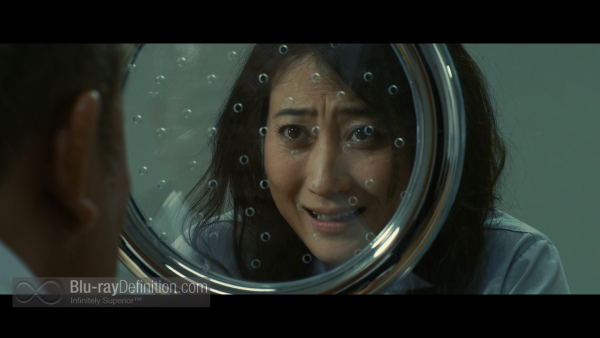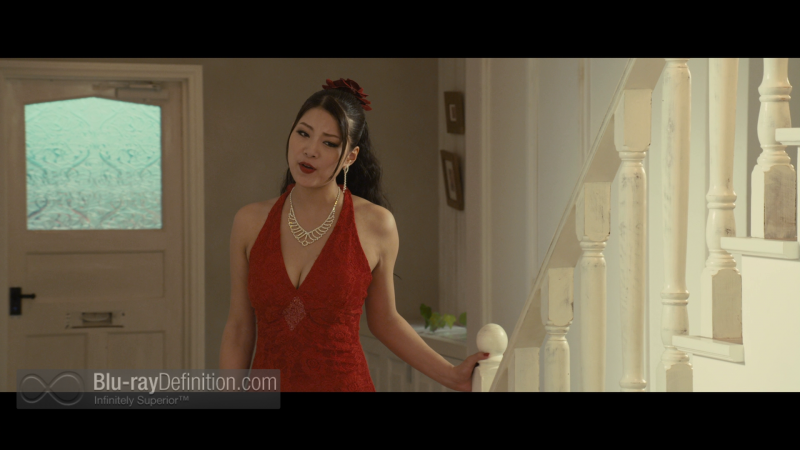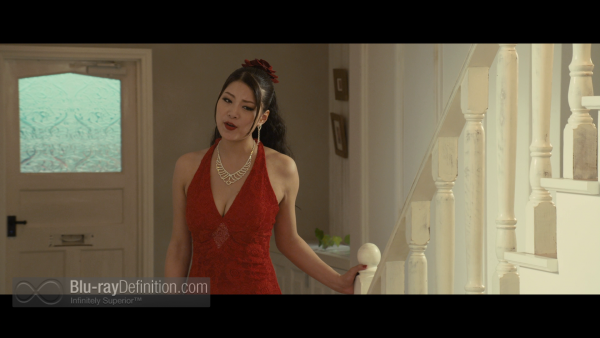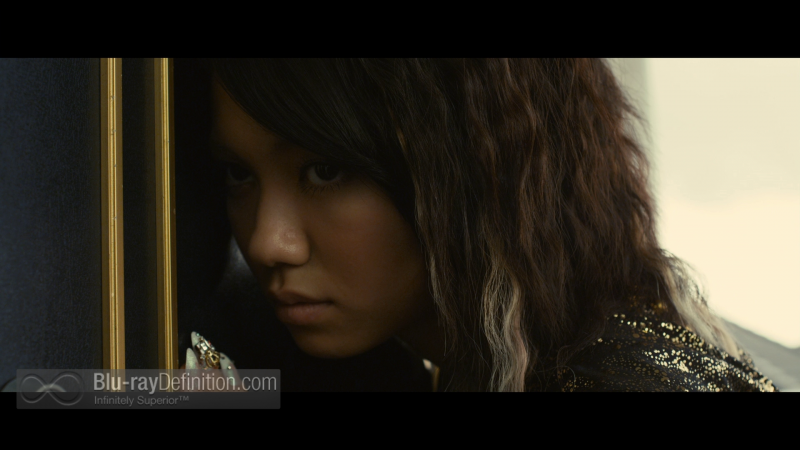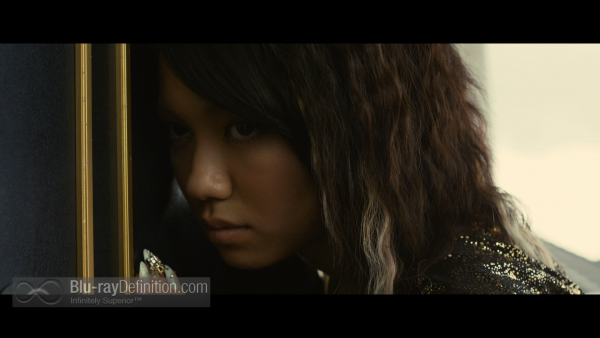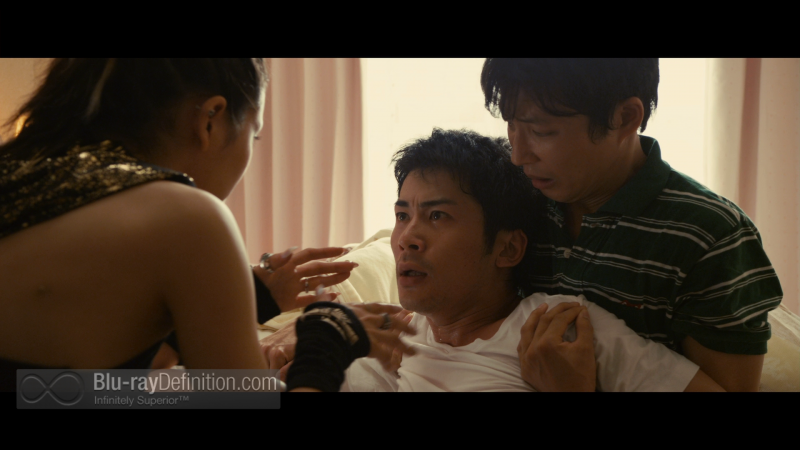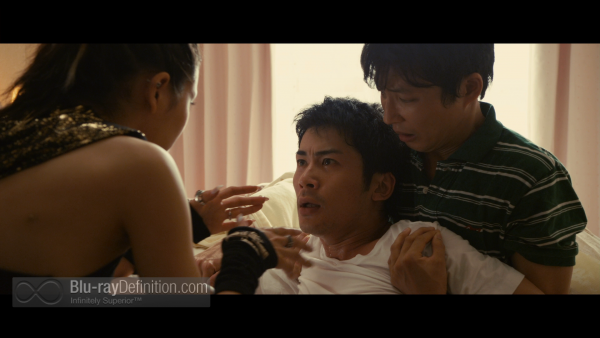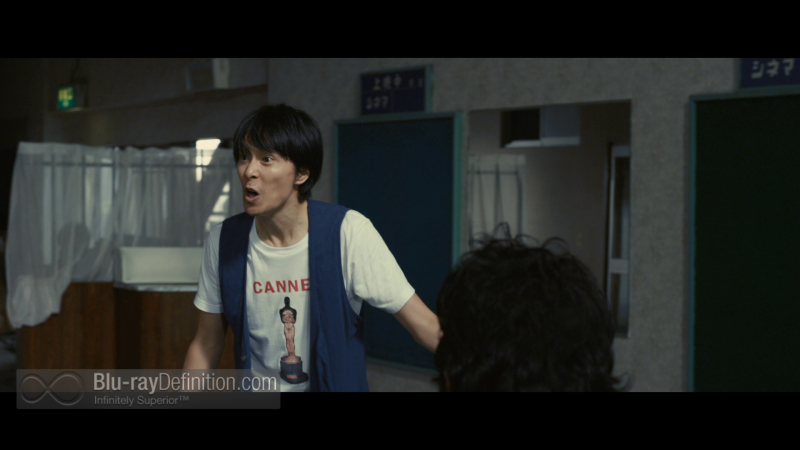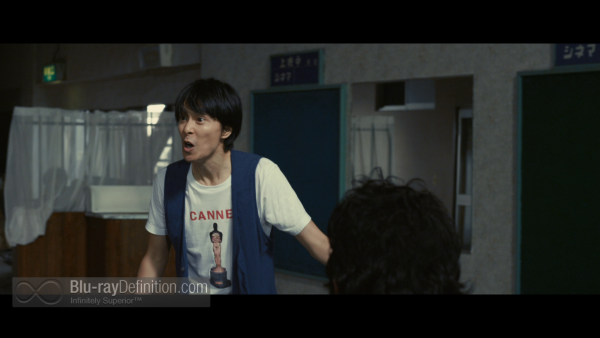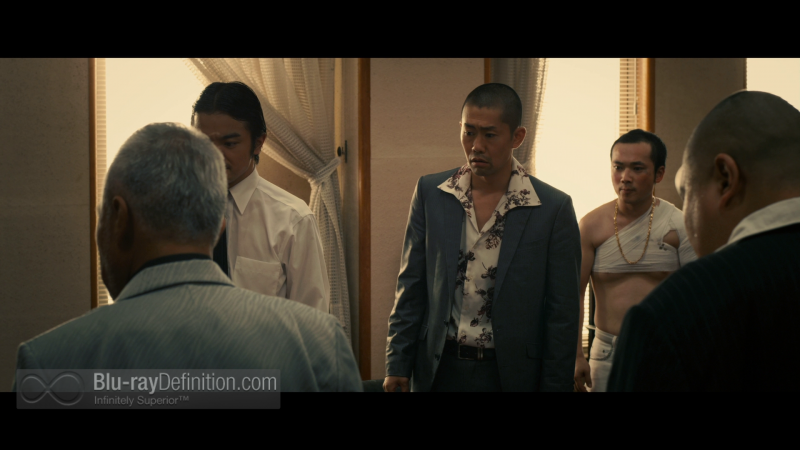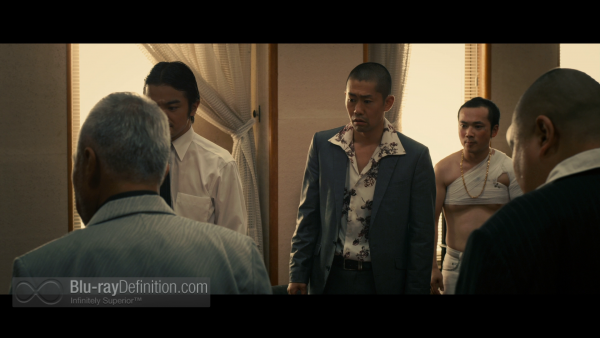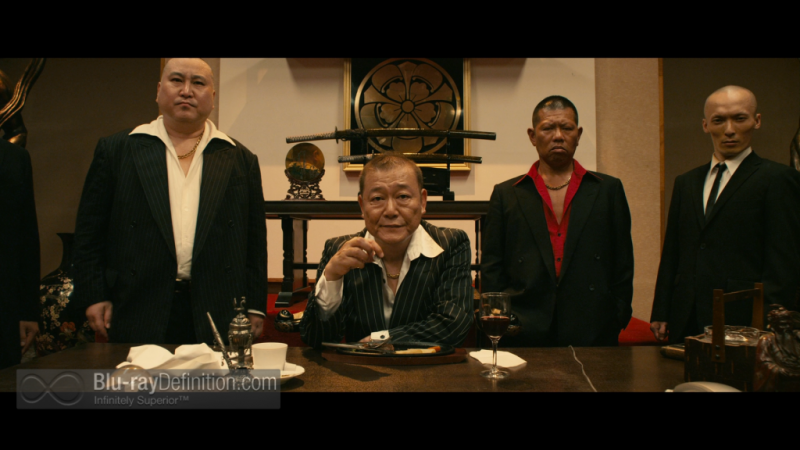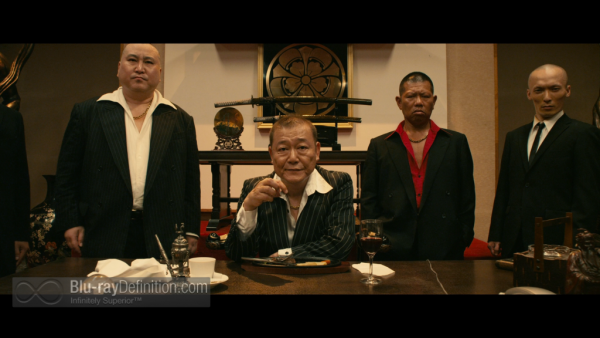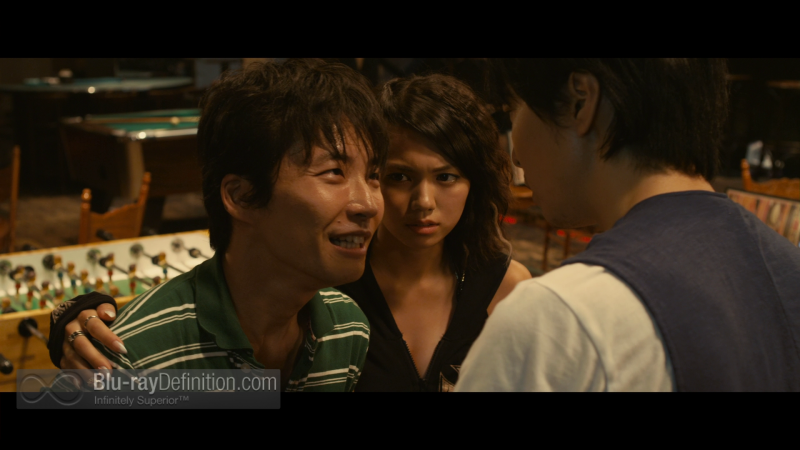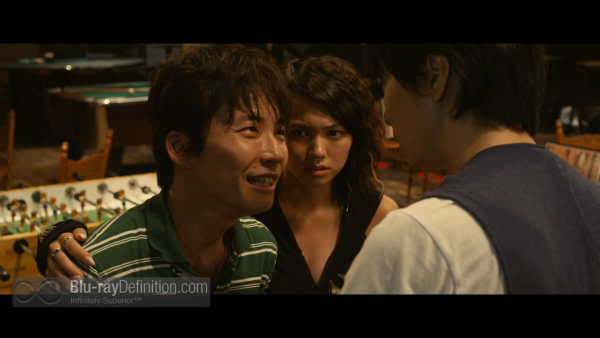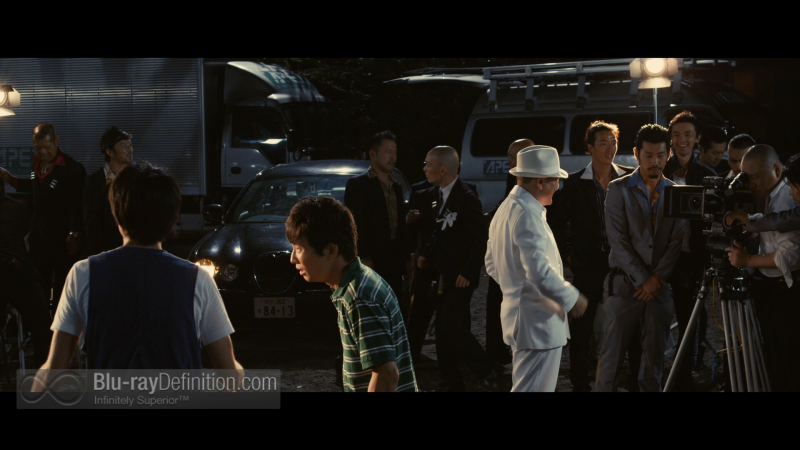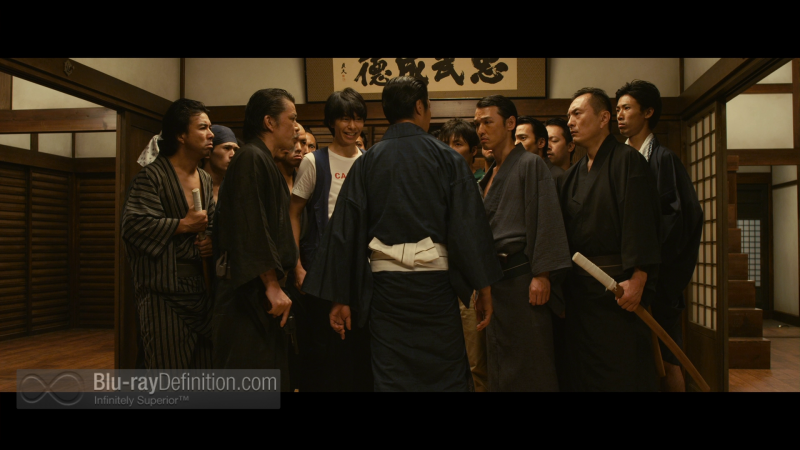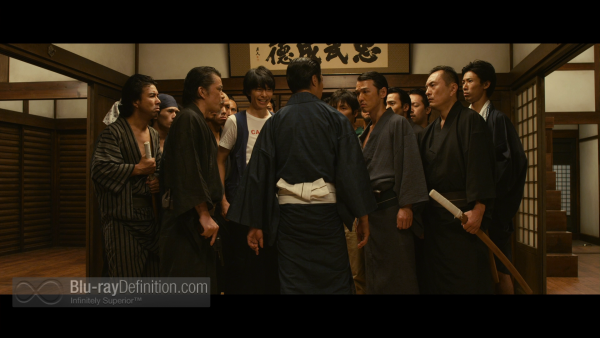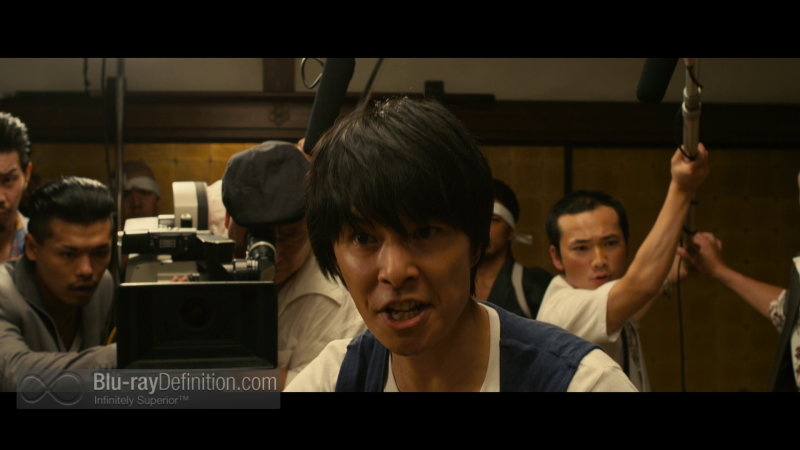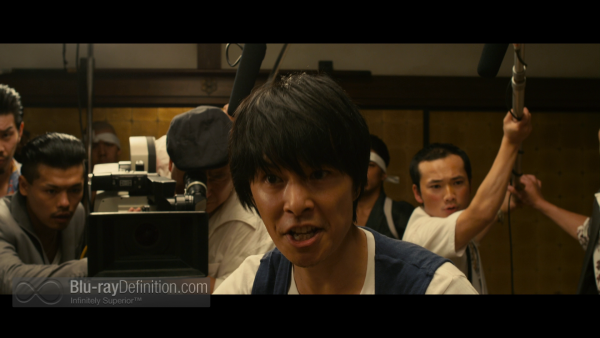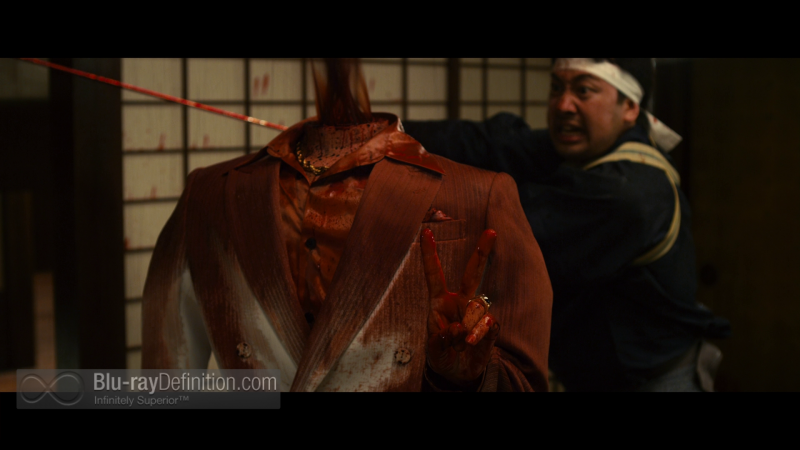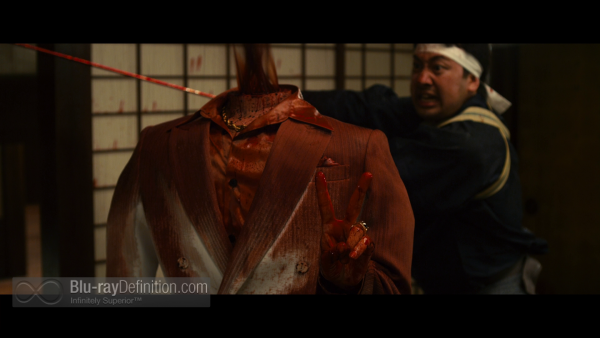 [amazon-product]B00OHLR8ZI[/amazon-product]