– –

The Series
[Rating:4/5]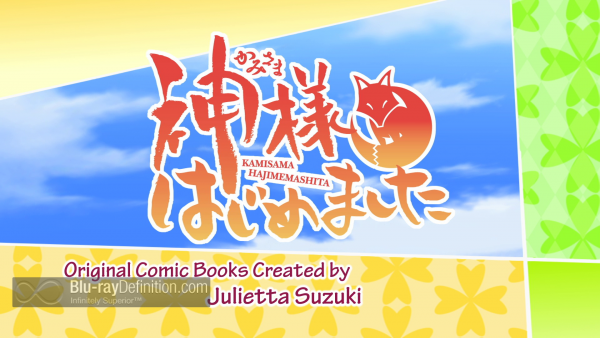 Kamisama Kiss is based on the manga series Kamisama Hajimemashita (神様はじめました) by Julietta Suzuki. The anime adaptation is directed by Daichi Akitaro. The story follows teenaged girl Momozono Nanami whose father has abandoned her after running up a mountain of gambling debts. When she is evicted from her apartment, the despondent Nanami comes across a strange man named Mikage hiding in a tree from a dog. When she rescues him and tells him of her troubles, Mikage offers her his home as a place to stay and kisses her on the forehead. Unbeknownst to Nanami, that kiss transfers Mikage's mark as a land god to her. From that point on Nanami is the new land god, and her home, the place offered to her by Mikage, is the local shrine. There she meets two Will 'o the Wisps, Onikiri and Kotetsu, spiritual beings who look after the shrine, and the shrine's familiar, Tomoe, a lion-fox, with whom she eventually, reluctantly, seals a contract with by kissing him on the lips after her life is threatened. That contract requires Tomoe to obey her every command, and it's a good thing too, because despite being a kamisama (god), Nanami is still just a human with very little power. Now, she has a lot of yōkai who want to eat her and even other kamisama that want to steal her mark and take over her shrine. Initially, Nanami and Tomoe have a very antagonistic relationship, with Nanami reluctant to do her duties and Tomoe saddened that he must be a servant to such a weak human girl. As the series progresses, however, Nanami finds herself developing romantic feelings for Tomoe, and Tomoe, despite his protestations, just may be hiding feelings of his own for Nanami. Other characters come into the story as well, such as another familiar named Mizuki who initially tries to force Nanami to marry him, but soon becomes one of her friends and another familiar contracted to her. Then there is Kurama Shinjirō, a crow tengu who poses as an idol with the gimmick of being a "fallen angel". He transfers into Nanami's high school and is the heartthrob of all the girls, but Nanami can't stand him. Eventually, even he becomes one her friends after she saves him from Tomoe during a confrontation and he becomes indebted to her.
The animation for Kamisama Kiss can occasionally look a bit lanky, but it is inventive. The animators mix things up, in keeping with the style of the series. Since it blends high school romance, fantasy, and comedy, there are plenty of opportunities to get playful visually, and that they do, which helps to keep it interesting stylistically.
On the whole, the series flows well with enjoyable characters. Nanami is a girl we can get behind; she's flawed, headstrong, and caring, not the typical over-the-top anime character we are so used to. She seems more down to earth, realistic, even in this obviously fantastic world of yōkai and kamisama. This helps give the series grounding. Meanwhile, the balance of comedy and romance is good. There's no overuse of the same gags throughout, and the build up of the relationship between Nanami and Tomoe has a slow, natural progression.
Video Quality
[Rating:3.5/5]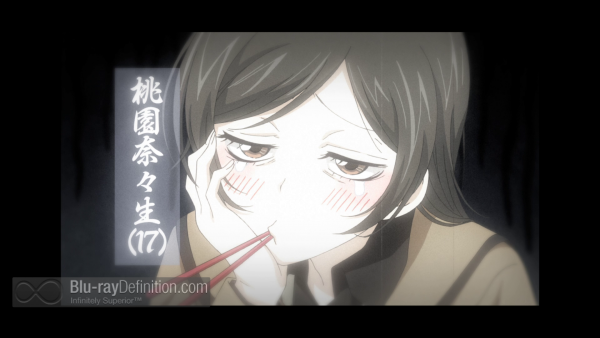 We get an AVC/MPEG-4 1080p encodement on Blu-ray of Kamisama Kiss from Funimation Entertainment. The image is acceptable, but far from reference quality. It's basically soft and does suffer from some color banding. There is also a defect on the second Blu-ray Disc where on Episode 12 Episode 13, after the initial fade-in without opening credits (this is how the episode is meant to play, according to Funimation and how it is on the Japanese release) the disc inserts the opening credits and plays about two or three seconds of them and goes right to back to the beginning of the episode. At least this is what happens on my Oppo BDP-105.
(Editor's note: After contact with Funimation and having double-checked this pre-release disc against the final release the distributor sent me, I can confirm that the issue exists on final product as well, and is most likely not player-specific)
Audio Quality
[Rating:4/5]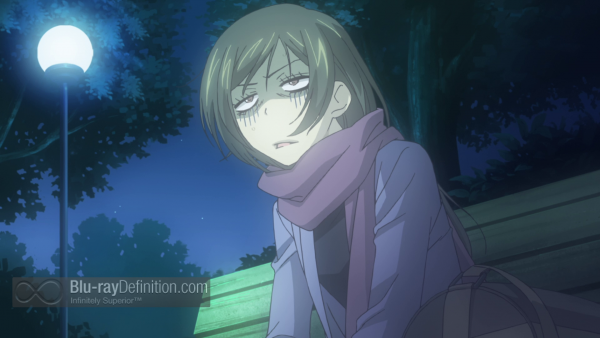 Funimation provides Kamisama Kiss with both the original Japanese Language track in Dolby TrueHD 2.0 and an English dub in Dolby TrueHD 5.1. they both sound really good, with the 5.1 mix obviously opening things up a lot more, but being less aggressive and discrete than one might expect. As is usual for me, I preferred the Japanese voice cast here, but the English cast was an enjoyable alternative.
Supplemental Materials
[Rating:3.5/5]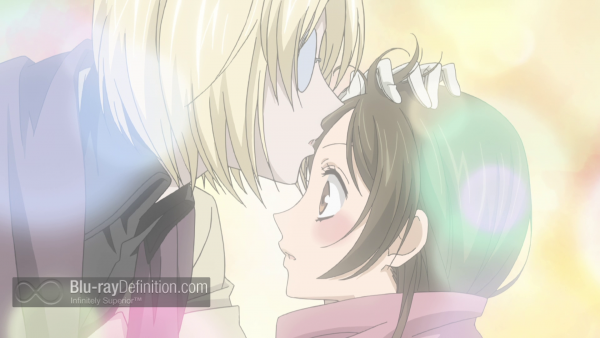 Three commentaries, including one video commentary, and 12 separate clean closings make this a pretty good selection of extras.
The supplements:
DVDs – 2 DVDs of the series
Episode 1 Commentary
Episode 6 Video Commentary
Episode 12 Commentary
Textless Opening Song
Textless Closing Songs:

Episode 1
Episode 2
Episode 3
Episode 4
Episode 5
Episode 6
Episode 7
Episode 8
Episode 9
Episode 10
Episode 11
Episode 12
Episode 13

U.S. Trailer (1.78:1; 1080p/24; 00:01:28)
FUNimation Trailers
The Definitive Word
Overall:
[Rating:3.5/5]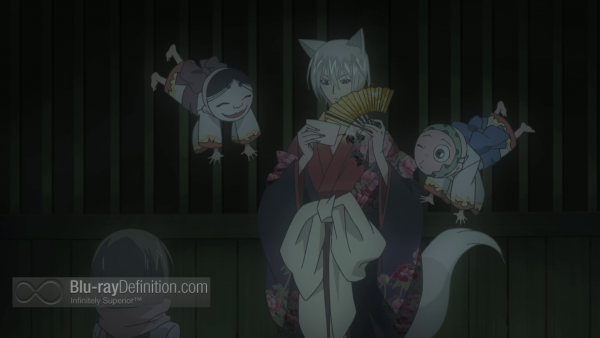 Kamisama Kiss is a satisfying series with cool characters and a nice variety of visual styles. On the downside, relating specifically to this Blu-ray release, this is yet another current Funimation release with a defect. The final episode 9Episode 13) on disc 2 of the Blu-ray, Episode 12 Episode 13, does not play the opening credits has a snippet of opening credits inserted where they aren't supposed to be. This may not seem like such a big deal, but it does speak to an infection of poor quality control.
Additional Screen Captures
[amazon-product]B00GS19OOS[/amazon-product]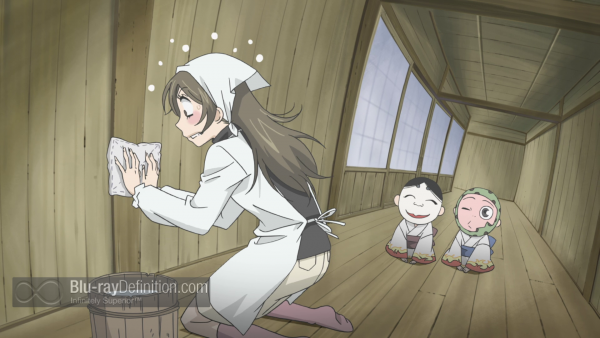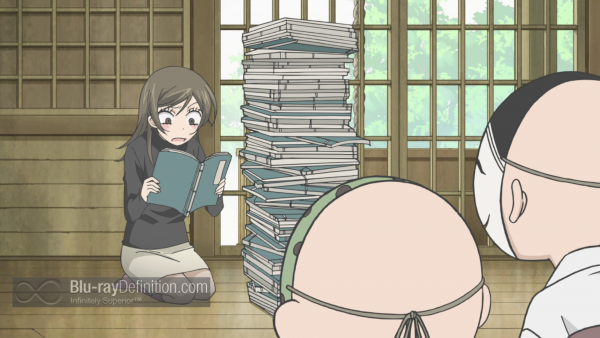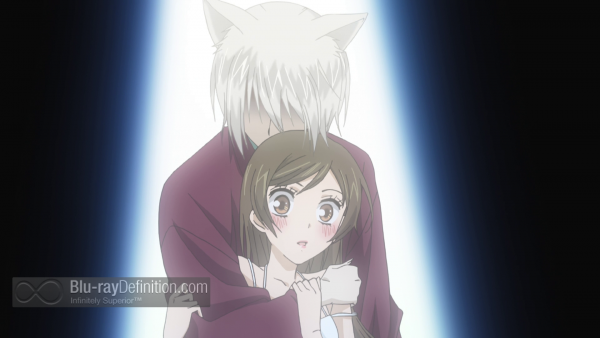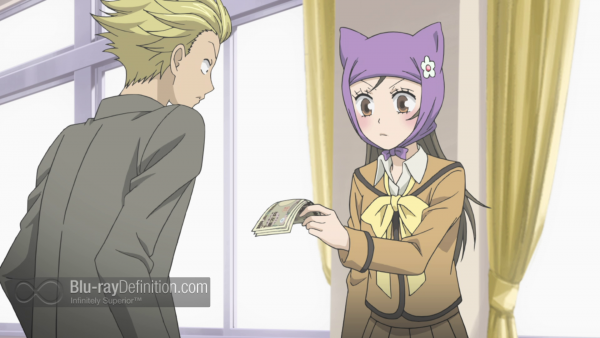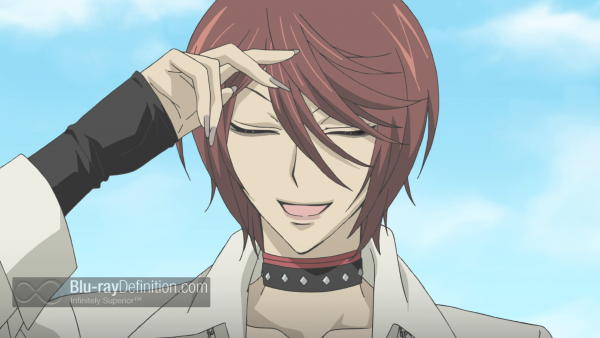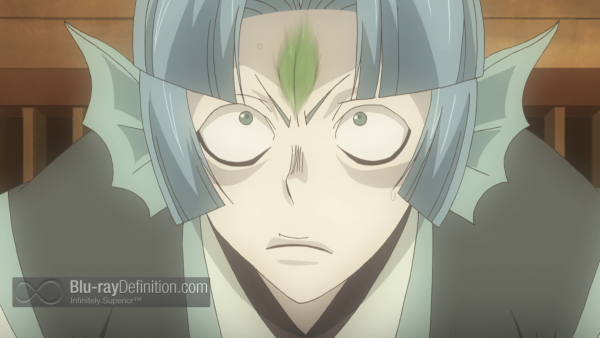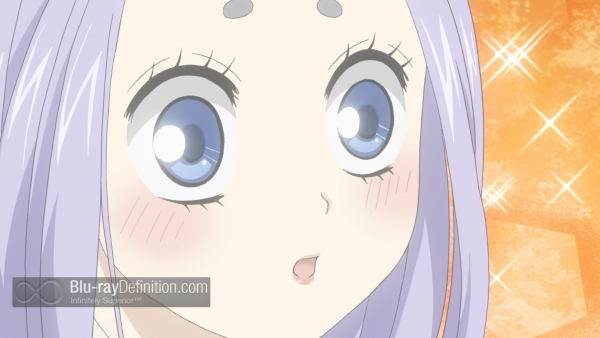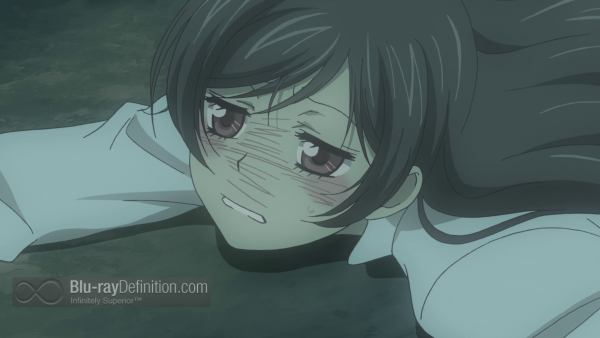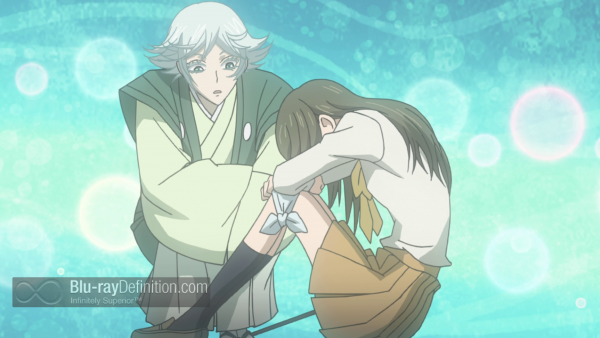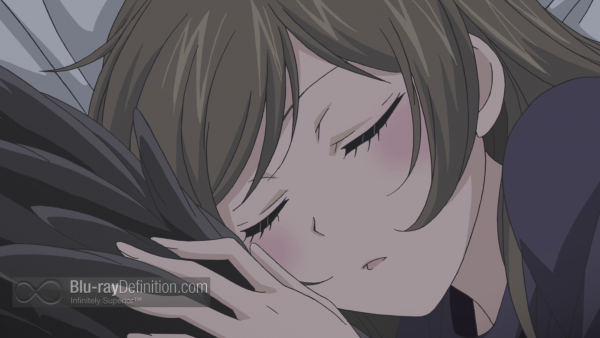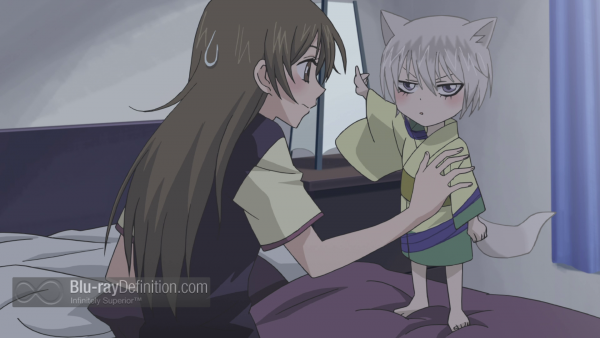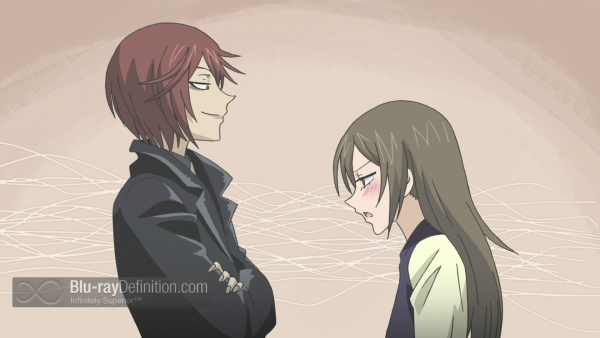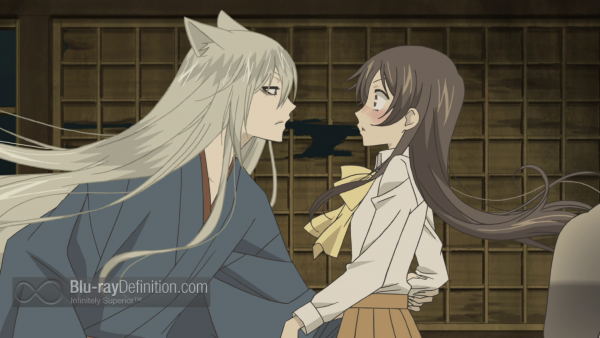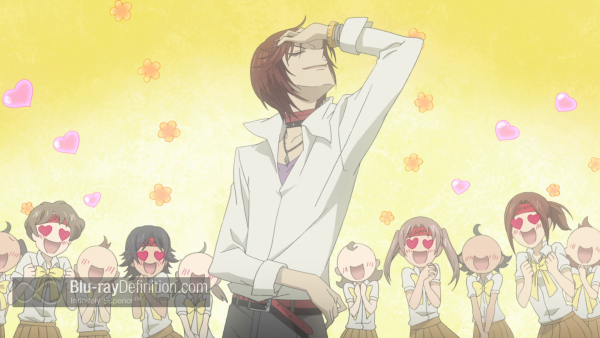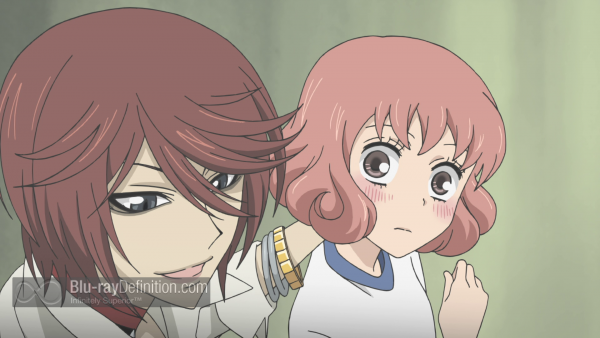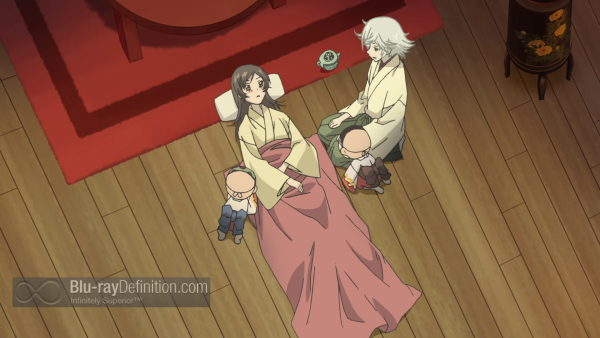 [amazon-product]B00GS19OOS[/amazon-product]