– –

The Film
[Rating:5/5]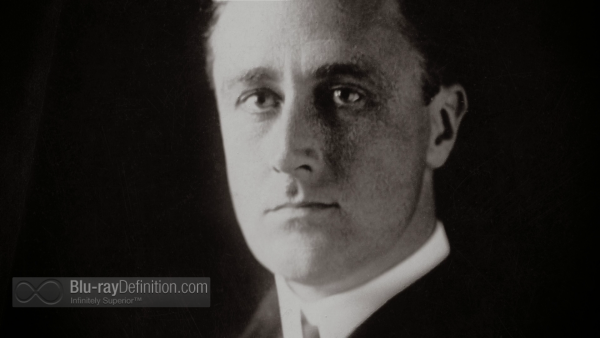 Documentarian Ken Burns has become a staple on PBS through his many films tackling everything in American history and popular culture from Jazz, Baseball, and The Civil War, to The Dust Bowl and The National Parks. So it should come as no surprise that, not only do we know what to expect from his now iconic visual storytelling style of panning across a plethora of black and white still photographs, but that his work will probe into nearly every corner of its subject, even if that means it will be hours long. As Burns says, "when working with PBS, every release is the director's cut." So, when Burns and his writing partner Geoffrey C. Ward take on what is probably the true American royal family, with no disrespect to the Kennedys, in The Roosevelts: An Intimate Portrait, they do it without an ounce of sarcasm as they label the seven-part, 840-minute miniseries "a film by Ken Burns".
The powerful, truly intimate story revealed across the seven episodes explores the family that controlled the White House for 19 of the first years of the twentieth century, and spanned both major political parties, Republican (Theodore Roosevelt) and Democratic (Franklin Roosevelt). The film also explains the precarious relationship between the two main branches of the family, the Hyde Park Roosevelts, from which FDR sprang, and the Oyster Bay Roosevelts, home of Theodore and his favorite niece Eleanor, who would eventually become wife to her fifth cousin FDR.
Apart from the already interesting story of this powerful, affluent, influential political family, their eventual bitter feuds with each other, and familial romances (FDR had a fling with yet another distant cousin whilst married to Eleanor), what Burns' film is successful at doing is relating to today. He makes it clear to see how party politics are as amorphous as a constantly shifting sea, showing how Theodore's progressive republican politics were eventually thwarted, picked up by the Progressive Party, better known as the "Bull Moose" party in a third party bid for the presidency, and then inherited by his distant cousin who idolized him, Franklin Delano Roosevelt, who then used the same progressive ideals of Theodore updated in his New Deal depression-era agenda. Furthermore, there could be no more apposite film than this in the stagnant cesspool of polarized partisan politicization that has become Washington D.C. to show us that, the more things change, the more they stay the same. We hear the same rhetoric from the same suspects decades on being hurled across ideological lines, conservative against progressive, and vice versa – "dictator," "socialism," "weak," "communism," "mollycoddling." Perhaps the biggest lesson to be learned from Burns' latest effort has less to do about the Roosevelts themselves or even America, and more about how we can avoid not making the same stupid mistakes over and over again. Perhaps.
Video Quality
[Rating:4/5]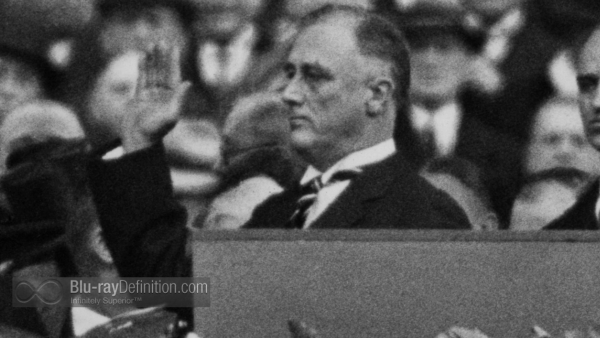 The Roosevelts: An Intimate History is presented in a 1080i/60 AVC encodement on Blu-ray from PBS. While there is the slightest hint of some motion artifacts during some of the plentiful sequences panning across photo stills, the overall imagery is crisp, detailed, and has superb contrast. The various interview segments look just a bit gritty in comparison to the photographs, and some stock film footage and later on, video footage, is of obviously lower quality. Given the scope of this miniseries, however and the age of the materials, it looks quite good.
Audio Quality
[Rating:3.5/5]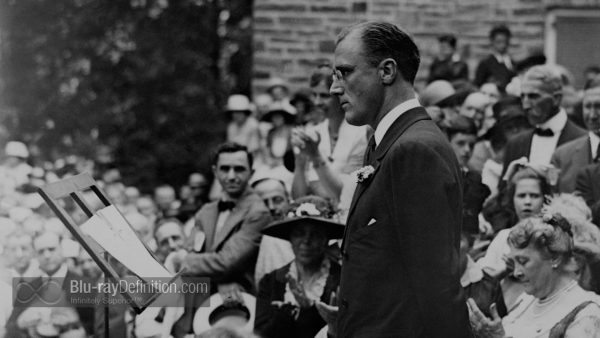 Two main English options are provided with an English DTS-HD Master Audio 5.1 (48kHz/16-bit) mix and an English Dolby Digital 2.0 Stereo mix. Additionally Spanish Dolby 2.0 and English Video Description tracks are also included. With the lossless 5.1 track, we get an extremely subtle mix with very low level atmospheric sounds in the surround channels, even during some of the war sequences. It does provide very clear and precise narration, however. The stereo Dolby 2.0 mix is a bit more forward, but will work almost as well to present the material.
Supplemental Materials
[Rating:3.5/5]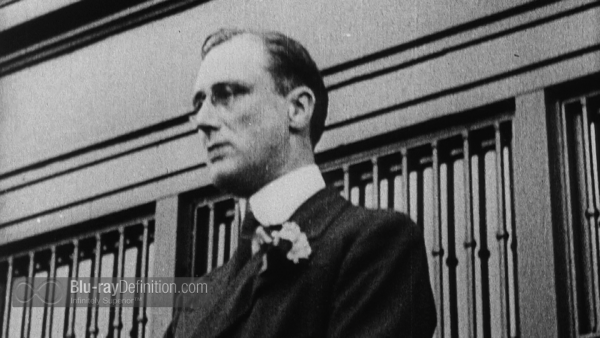 As if the allotted 840-minutes wasn't enough, we get these bonus videos that offer even more side stories plus some deleted scenes. Additionally, there is a half-hour making of with interviews with Ken Burns and others.
Disc 1:
Bonus Videos (1.78:1; 1080i/60; 01:09:42):

FDR's Great Secret
David Cieri and Music for The Roosevelts
Springwood & Val-Kill
Sagamore Hill
Oak Terrace
Someone in the Shadows
The Roosevelt Home Movies
Warm Springs
Campobello
"Able-Bodied"
FDR's Dog Fala
FDR and the Porcellian club
The FDR Model-T Re-creation
Disc 7:
The Making of The Roosevelts: An Intimate History (1.78:1; 1080i/60; 00:31:31)
Deleted Scenes (1.78:1; 1080i/60; 00:26:48):

TR's Childhood European Trip
TR at the 1884 Republican National Convention
TR and the Bear Hunt or How Teddy became Teddy
TR's John Singer Sargent Portrait
TR and the Great White Fleet
TR's Daughter Alice's Wedding
FDR's Use of Radio as Governor
FDR and the Opening of the TR Wing at the American Museum of National History
FDR's White House Cocktail Parties
ER and the Tuskegee Airmen
ER and Women Workers in the War Production Factories
The Definitive Word
Overall:
[Rating:4/5]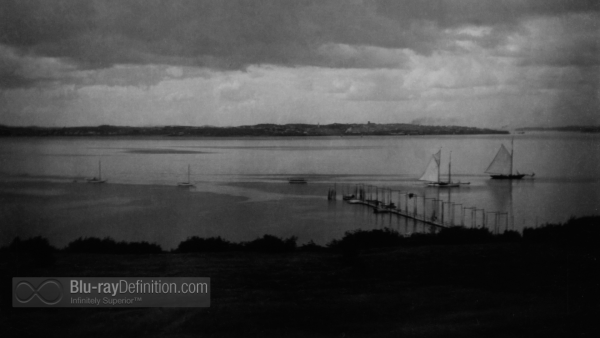 Ken Burns returns with an epic seven-part documentary about one of the most powerful, influential, and famous families in American history. The Roosevelts: An Intimate History will teach you some things you knew, some things you didn't, and also help put this family in the broader context of American society.
Additional Screen Captures
[amazon-product]B00JKJ13EY[/amazon-product]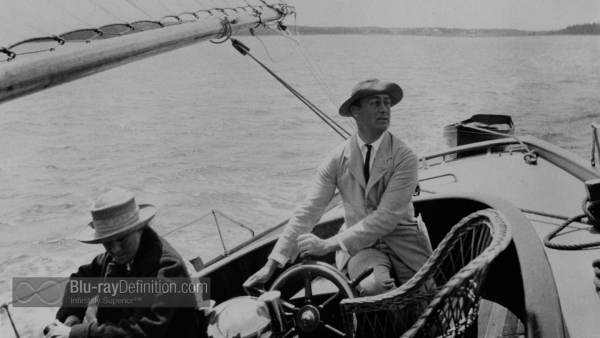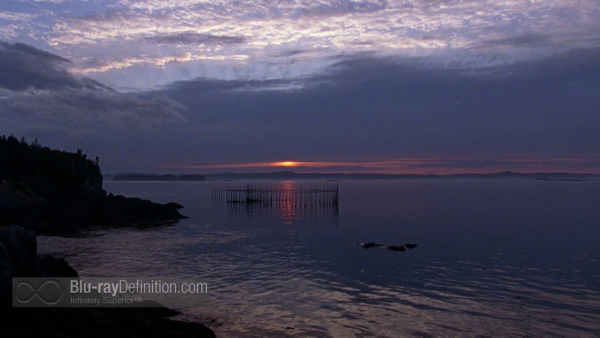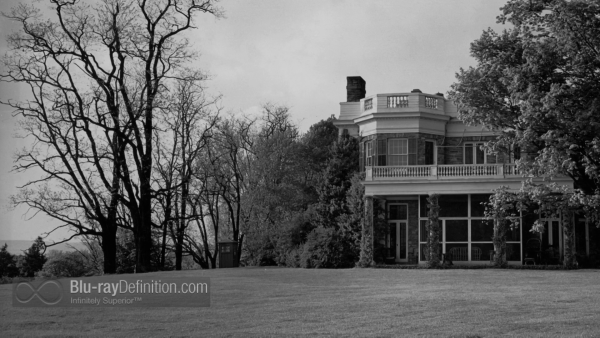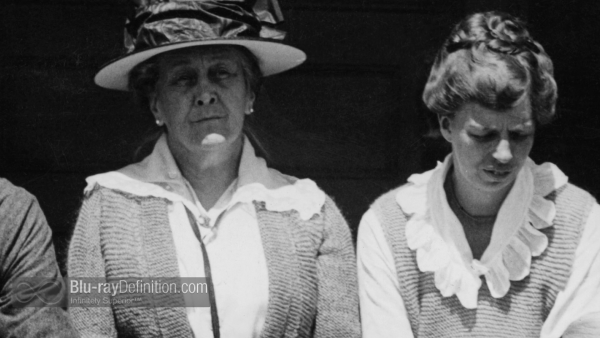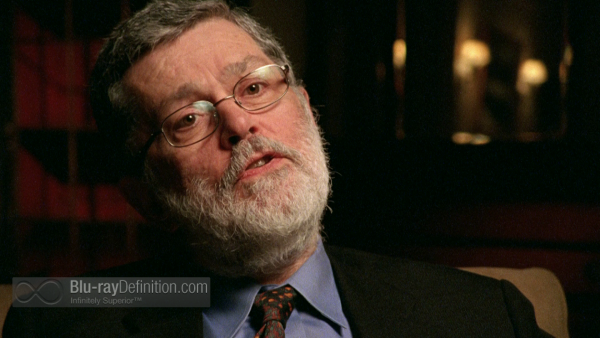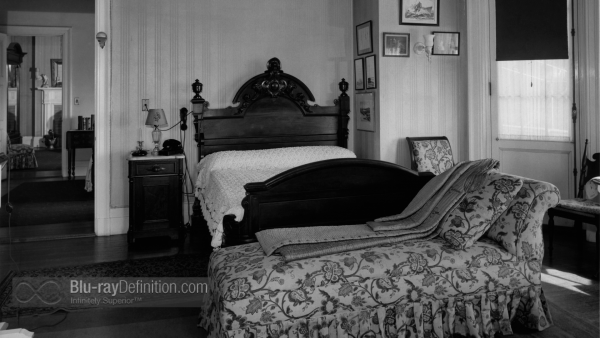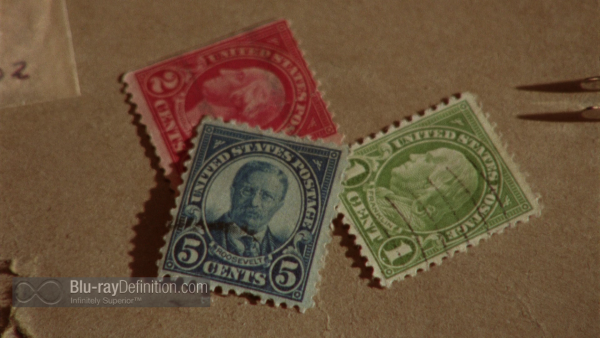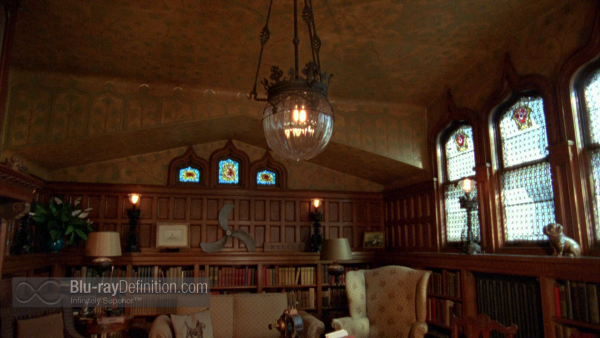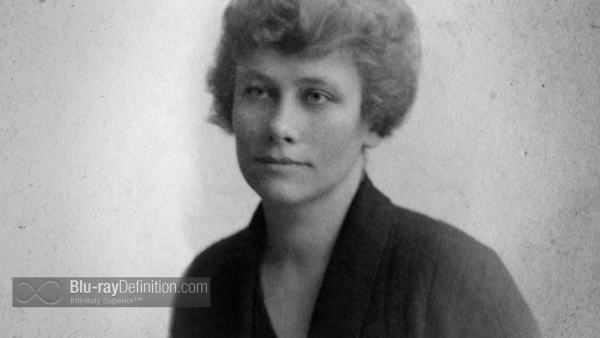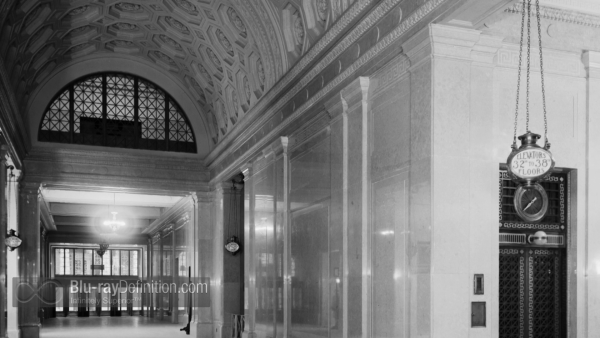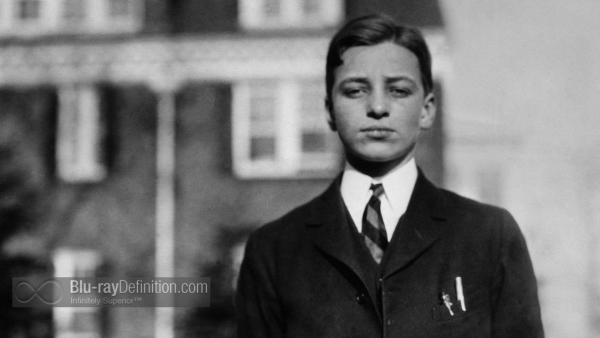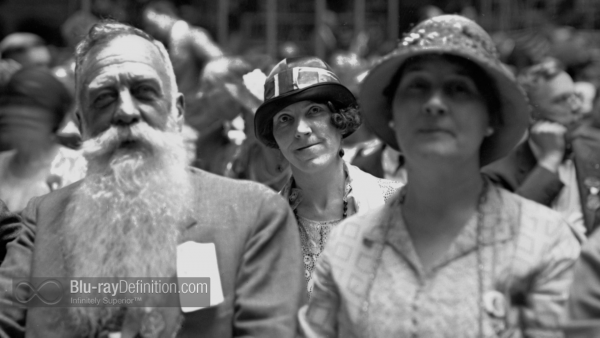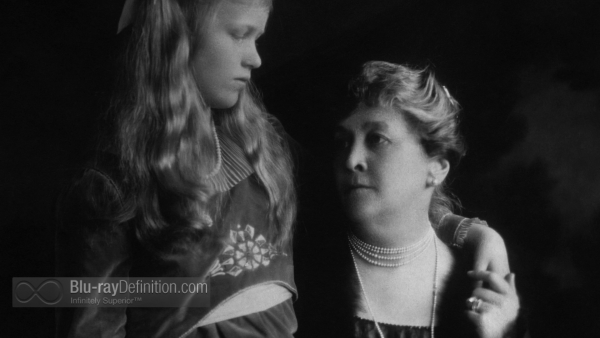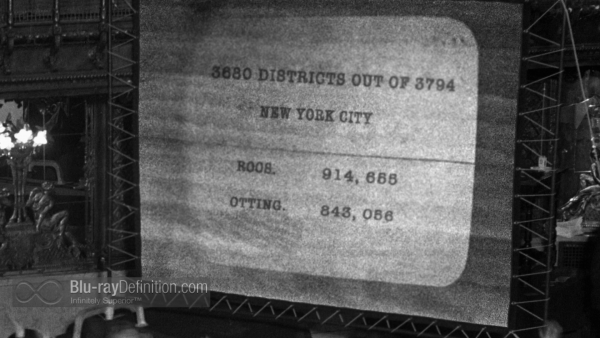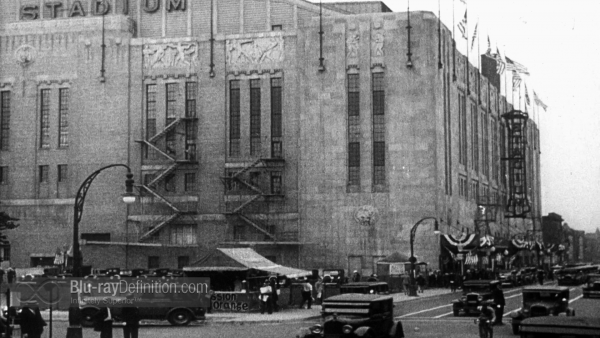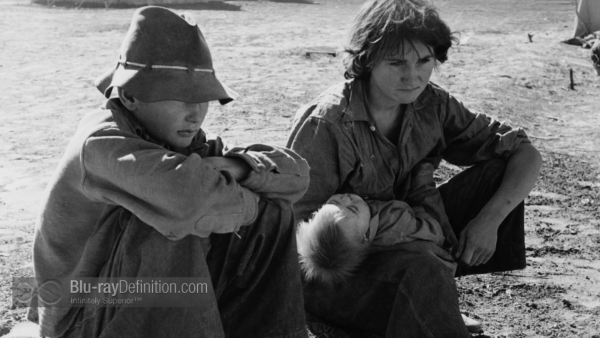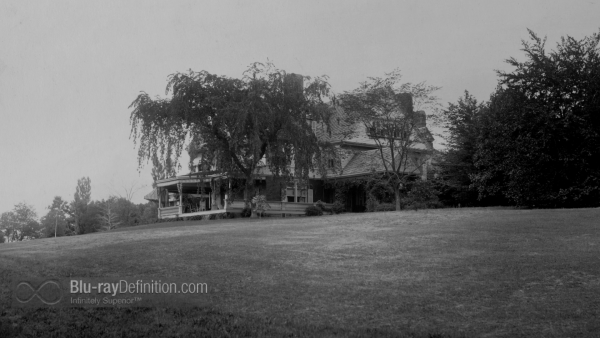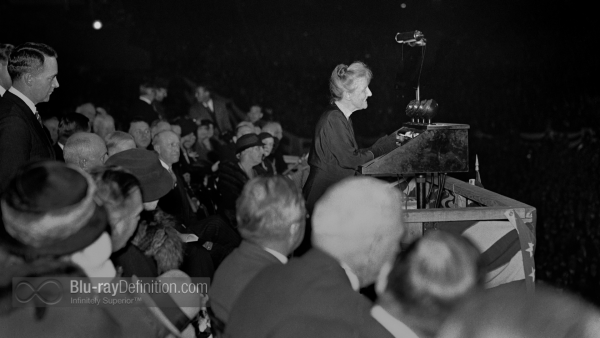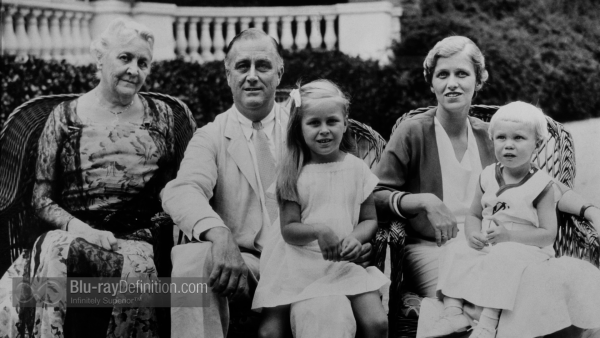 [amazon-product]B00JKJ13EY[/amazon-product]