– –

The Film
[Rating:3.5/5]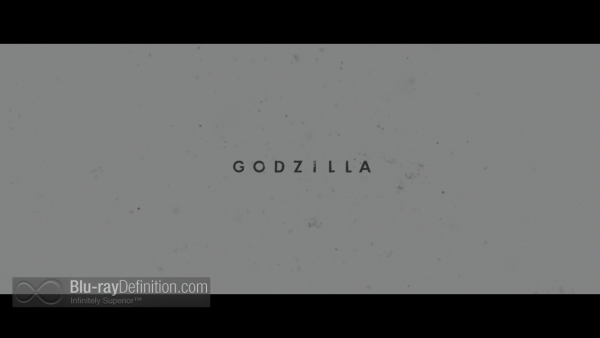 Gareth Edwards, director of 2010's Monsters, unleashes his CGI work in this reboot of Japanese studio Toho's 1954 monster movie classic, Gojira, better known to Westerners as Godzilla. This isn't the first time the "king of all monsters" has been approached by Hollywood. There was a rather lackluster effort from 1998 starring Matthew Broderick that lacked all the campiness of the original franchise.
Edwards' Godzilla manages a good balance of modern seriousness, big Hollywood escapism, and downright silliness, while wowing viewers with an awesome display of CGI and an absolute assault of sound. This is escapism at its best, though it won't be winning any Best Picture awards any time soon.
The film opens with a montage of 1950s nuclear tests that is a nod to the original film and also acts as a basis for some events that happen later on in the plot. We then skip forward to 1999 and find scientist Joe Brody (Bryan Cranston) and his family living in Japan. He's working as an engineer at a local nuclear power plant that has been experiencing odd seismic activity. His wife Sandra (Juliette Binoche) works there as well, and on one fateful day, a large quake cause a massive meltdown and a complete collapse of the plant, something their young son Ford (played by CJ Adams) witnesses from his school. 15-years later, Joe is still seeking answers, but Ford (now played by Aaron Taylor-Johnson) has moved on. He's in the Navy, married and has a son of his own when he gets called back to Japan to collect his father. Joe has been arrested for trespassing in the quarantined zone where the meltdown occurred. He's convinced the government is covering something up. And he may be right.
Convincing his son to go with him back to their destroyed home in the quarantined zone to collect data, Joe and Ford end up arrested by the local police and US military when disaster strikes. A scientist, Dr. Ichiro Serizawa (Ken Watanabe), and his assistant (Sally Hawkins) have been studying a strange object, an egg or cocoon of some sort. It's too late before they realize it has been feeding off of the radiation. They try to kill it, but it hatches and starts out on a rampage. The winged beast, now dubbed MUTO (Massive Unidentified Terrestrial Object), seems unstoppable and is soon hooking up with a second even larger creature, a female that was being stored in the nuclear waste storage facility in Nevada.
The emergence of these two MOTUs awakens the super-predator, Godzilla, yet another unstoppable beast. Initial plans to kill all of the creatures with nuclear weapons go awry as the three wreak havoc through Honolulu and Las Vegas. It becomes clear that Godzilla may be humanity's only hope to restore balance to the natural order. "Let them Fight" Dr. Serizawa declares, and fight they will, but not before causing major devastation.
Longtime creature feature followers may be surprised to find Godzilla emerging as a hero of sorts in this new Hollywood take on the Japanese classic, but they won't be disappointed by the obvious allusions to the B-movies of old, which include numerous stampedes of screaming crowds running from what is certain doom and moments of absolute unintended humor. Equally, the film has its moments of intensity and suspense – case in point, Ford and fellow soldier Sergeant Tre Morales (Victor Rasuk) cross a darkened railway bridge to check if its okay as a MUTO lurks behind them in the shadows. It's a bone chilling scene that will have you at the edge of your seat.
Edwards' mastery of the CGI effects is clear as both Godzilla and his two nemeses cast an ominous presence on the screen. Even with its good elements, however, Godzilla is just too poorly structured. It feels all too much like three films pasted together. The opening, which sets up a false set of heroes who disappear for the rest of the movie, could easily have been excised without the film dropping a beat. And Aaron Taylor-Johnson who takes over duties as the main hero (human hero anyway) lacks charisma on screen. The middle part of the film drags somewhat, with far too much muddling around with scientific theory and who knows what about what, until finally it gets to the spectacular final act we've all been waiting for, which, when it gets going, is a real thrill ride, to be sure. A better monster film along the same lines in recent years is the Korean film The Host (Gwoemul), which, certainly while owing a debt to Godzilla, played the genre more perfectly and without much of the unnecessary overwrought baggage that weighs this film down.
Video Quality
[Rating:5/5]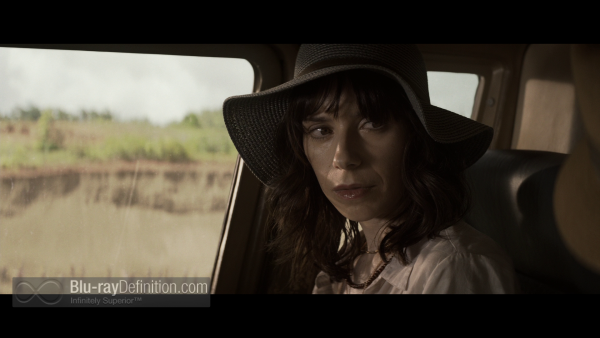 Although Godzilla did run in theatres in 3D, it was not a native 3D production. It was shot in 2D on the Arri Alexa in high definition. We were sent the 2D Blu-ray for review. It gets a beautiful AVC 1080p encodement from Warner that perfectly reproduces the artistically muted color palette of the film, has nicely nuanced shadow details, and a very clean and detailed overall image with no hints of digital anomalies.
Audio Quality
[Rating:5/5]
If you want monsters, this release supplies – in a MONSTER low end. The DTS-HD Master Audio 7.1 (48kHz/24-bit) soundtrack will quickly become a go-to reference release for bass lovers and those ready to show off how well their systems handle the lower end of the aural spectrum. In addition, the panning of sounds is seamless and, at times, hyperactive. While it doesn't quite match the encapsulating sphere that was the Dolby Atmos mix that accompanied this film in theatres, it comes very close for a home theatre set up. It also has a very mild and relaxed high end, so that the relentless audio effects not become fatiguing.
Supplemental Materials
[Rating:3/5]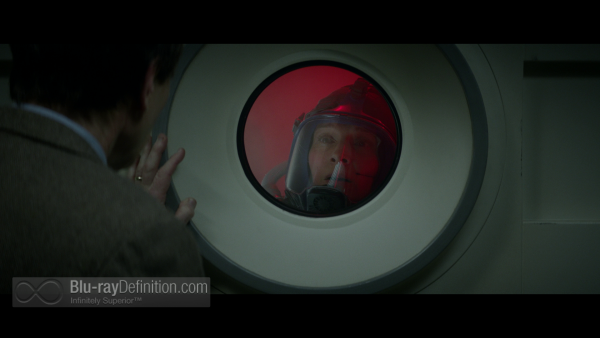 Warner has included a set of mission briefings and a few brief making of featurttes with the cast and crew alongside a DVD of the film and Digital HD UltraViolet to round out the release.
DVD
Digital HD UltraViolet
MONARCH: Declassified:

Operation: Lucky Dragon (2.35:1; 1080p/24; 00:02:44)
MONARCH: The M.U.T.O. File (1.78:1; 1080p/24; 00:04:29)
The Godzilla Revelation (1.78:1; 1080p/24; 00:07:25)

The Legendary Godzilla:

Godzilla: Force of Nature (1.78:1; 1080p/24; 00:19:18)
A Whole New Level of Destruction (1.78:1; 1080p/24; 00:08:24)
Into the Void: The H.A.L.O. Jump (1.78:1; 1080p/24; 00:05:00)
Ancient Enemy: The M.U.T.O.s (1.78:1; 1080p/24; 00:06:49)
The Definitive Word
Overall:
[Rating:4/5]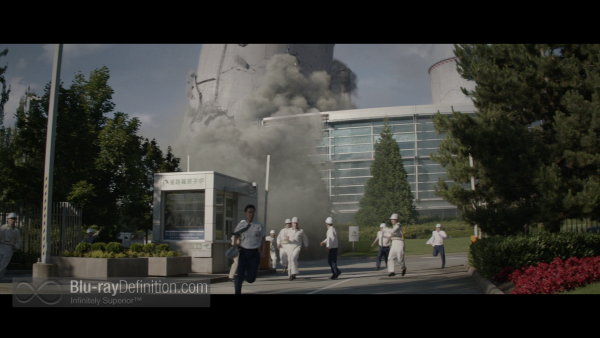 This legendary monster provides an enthralling even if imperfect home theatre showpiece on Blu-ray. It will heat up your speakers and make your display sparkle, so sit back with your beverage and snack of choice and revel in the thrill ride that is Godzilla.
Additional Screen Captures
[amazon-product]B00K2CHVJ4[/amazon-product]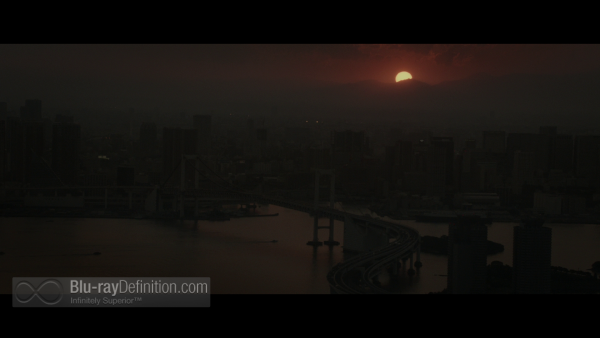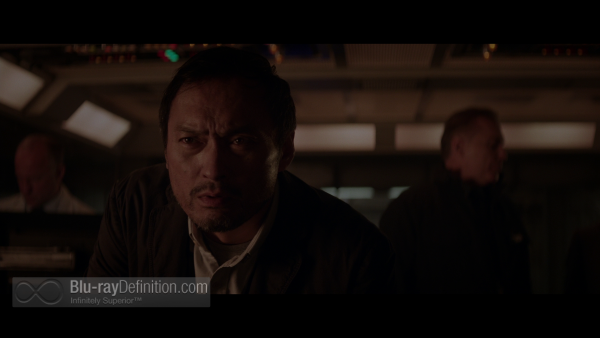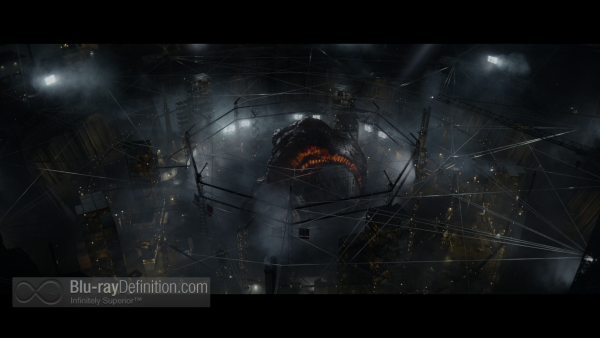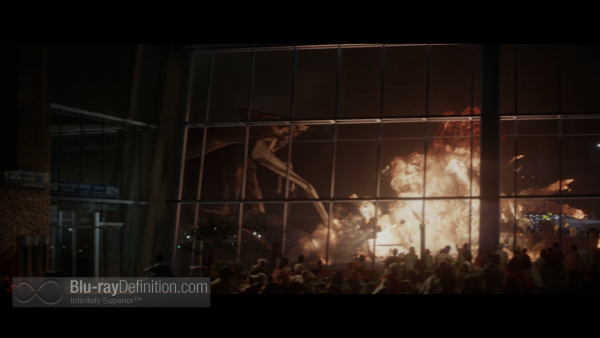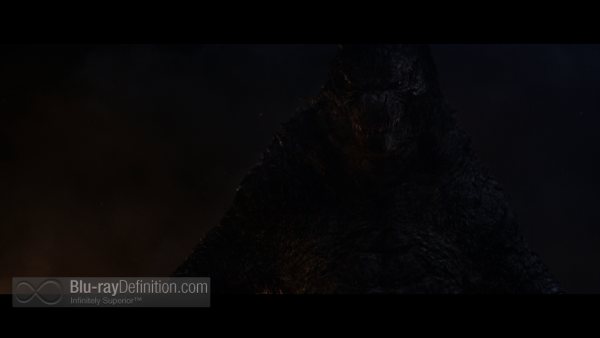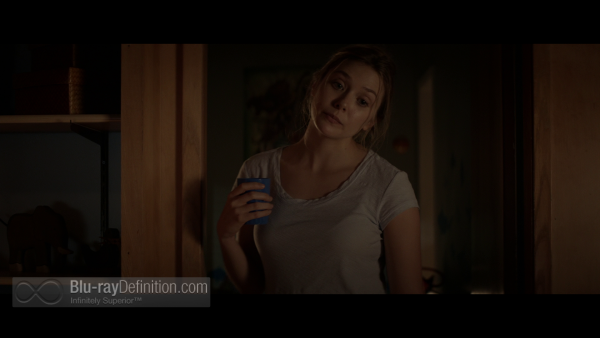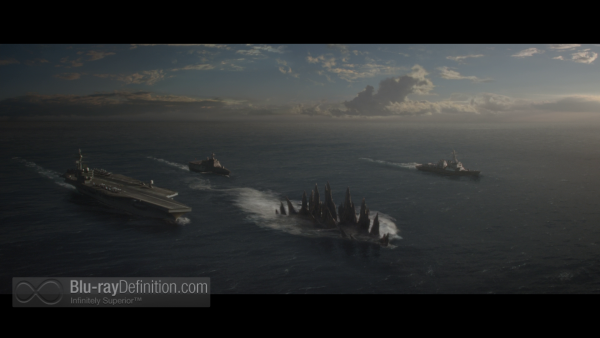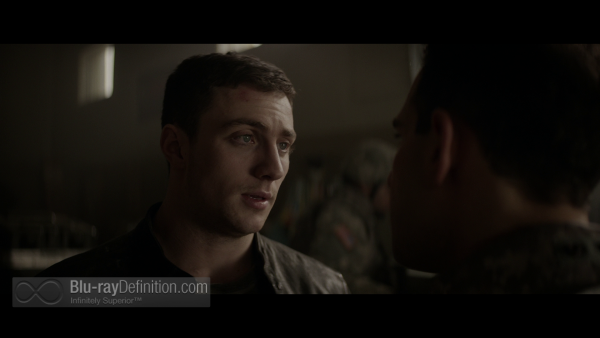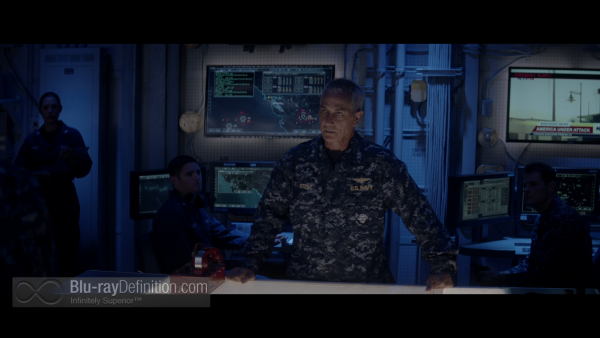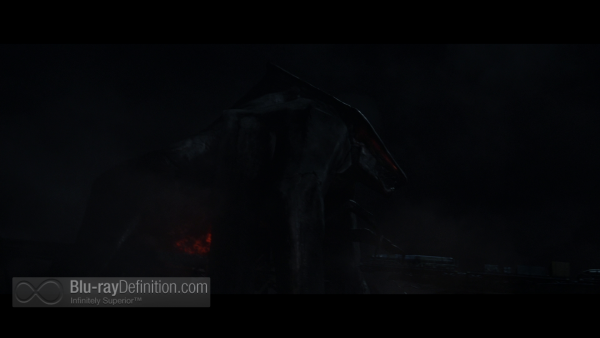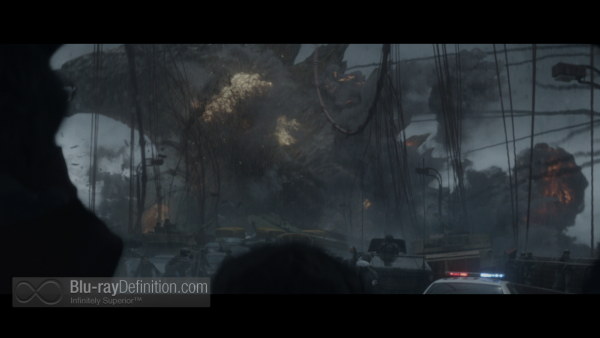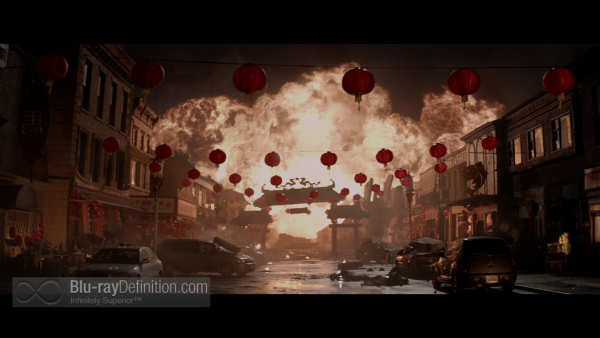 [amazon-product]B00K2CHVJ4[/amazon-product]