– –

The Series
[Rating:4/5]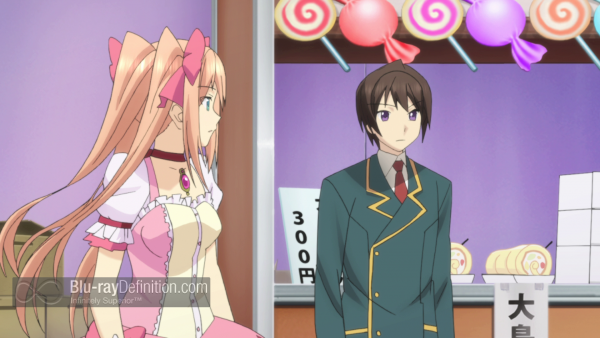 This high school romance/comedy anime series, Love, Election, and Chocolate (恋と選挙とチョコレート), also known as Koichoco (恋チョコ) is based on a visual novel by Sprite. It brings together some typical elements like romance and harem, with a twist of political intrigue for a surprisingly fresh take on this well-worn genre.
Ōjima Yūki is a member of Takafuji Private Academy's Food Research Club, along with his childhood friend and sort of girlfriend Sumiyoshi Chisato and six other mainly female members. The club is threatened with being shutdown when the school's current Student Council president, head of the Security Department Mōri Yakumo, is to be ousted and barred from running again due to some financial scandal in his department's administration. The new frontrunner, Shinonome Satsuki, head of the school's Financial Affairs department, announces reforms that will get rid of clubs with no clear purpose and puts the Food Research Club — basically an excuse to get together, eat sweets, and hang out with friends — at the top of her list as the first to go. Yūki is then forced into running for Student Council President by his fellow club members, particularly Chisato, in order to save the club, but it will be an arduous task. No independent student not from one of the three major student council factions, Security Department, Financial Affairs, and General Affairs, has won the presidency in seven years. Also, the students at Takafuji are very powerful, more powerful than the teachers, and they basically run the school. Entering the election exposes Yūki to a world of political intrigue and danger he never knew existed at his school. It also causes friction between himself and Chisato that has its roots in a tragedy from their past that she still has not been able to come to grips with.
What starts out seeming like it will be the usual fare in Love, Election and Chocolate, slowly becomes something much more interesting, delving into the world of teen love and modern cut throat politics with several interesting characters that all fill the basic archetypes of the genre nicely. There's the tosspot teacher Shinonome Hazuki, sister of Satsuki, who's secretly in love with Yūki and is more immature than she should be. Then there is the shy and mysterious type, Morishita Michiru, who only speaks in short phrases. You have the boisterous and somewhat ditzy inventor Edagawa "Non-chan" Nozomi, who is also a few years younger than the other main characters, though she is a third-year student, fulfilling the "loli" type, but in a bit of an unusual way. And there are others equally compelling and enjoyable that support the main duo of Yūki and Chisato in their own way.
The animation, though not cutting edge, is enjoyable, cute, and colorful, although there are a few spots where the character's faces seem just a little clumsily drawn.
Video Quality
[Rating:4.5/5]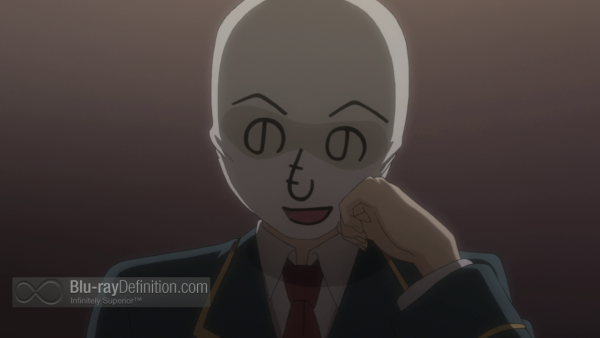 A  good AVC/MPEG-4 1080p encodement on Blu-ray of the digital animation is offered up by Sentai Filmworks. We get only some very mild visible color banding in few areas, but apart from that, the image is nearly flawless with crisp detail, vivid colors and no noise.
Audio Quality
[Rating:4/5]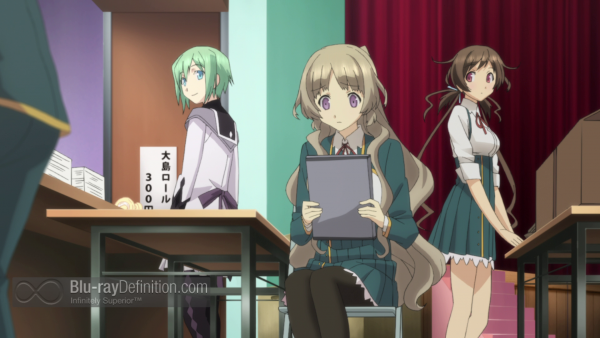 Love, Election, and Chocolate comes only with the original Japanese soundtrack in DTS-HD Master Audio 2.0 Stereo (48kHz/24-bit). The voice acting is strong and the sound is as good as it gets for two-channel only. The English subtitles also seem to be rather error free on this Sentai release.
Supplemental Materials
[Rating:1.5/5]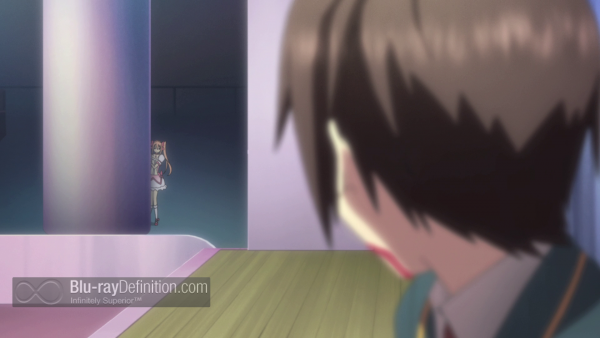 Apart from the OVA, all the rest of the "supplements" are the usual.
Love, Election, and My Sister OVA
Clean Opening Animation
Clean Closing Animation
Sentai Filmworks Trailers
Disc Credits
The Definitive Word
Overall:
[Rating:4/5]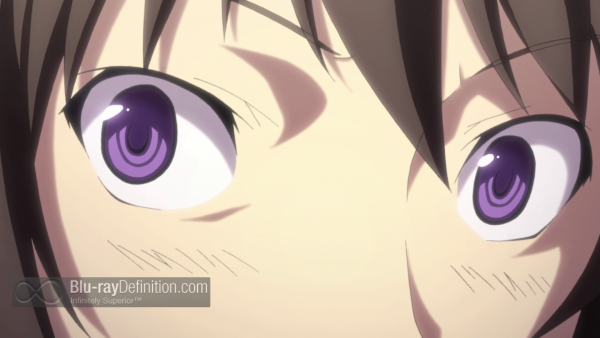 A surprisingly fresh take on this high school/teen romance comedy genre, Love, Election and Chocolate offers up some pleasant comedy, a bit of politics and good, even if not outstanding, animation for a thoroughly enjoyable romp.
Additional Screen Captures
[amazon-product]B00GB0ORUW[/amazon-product]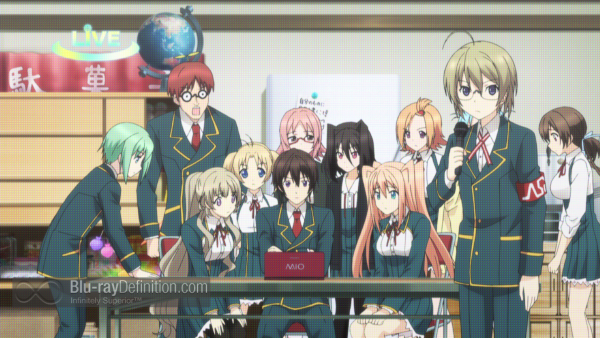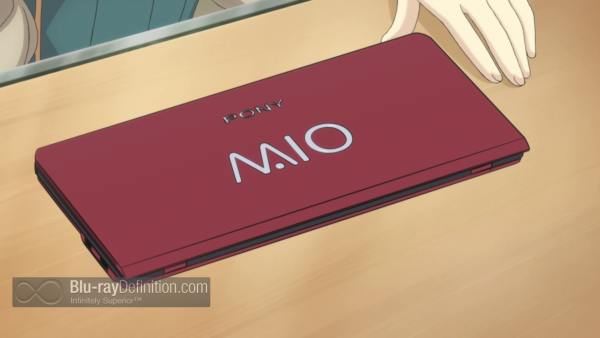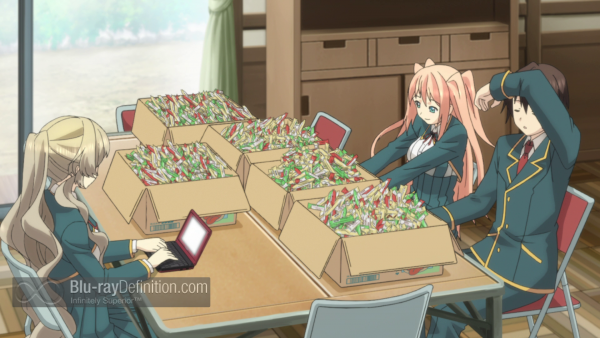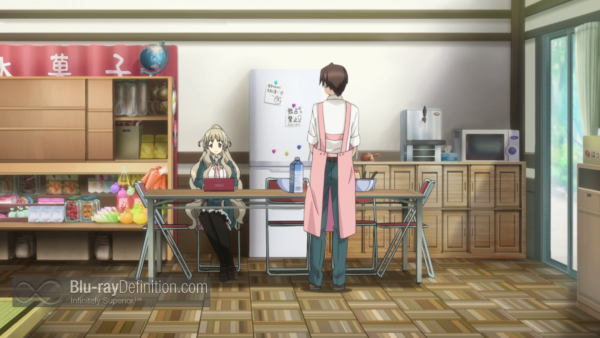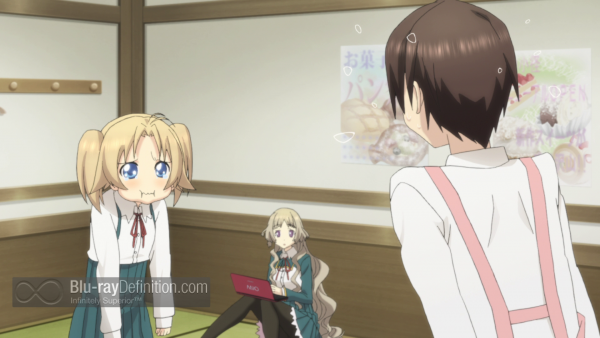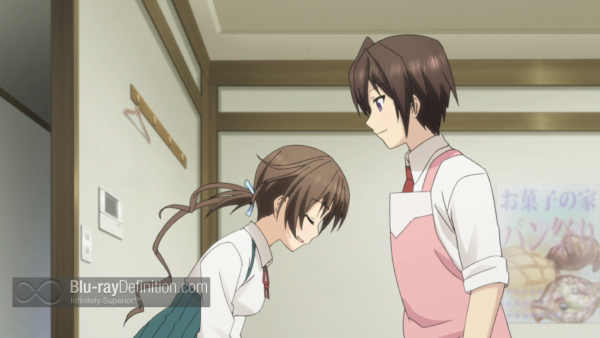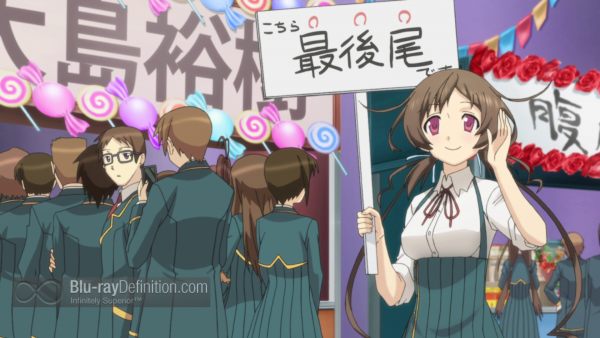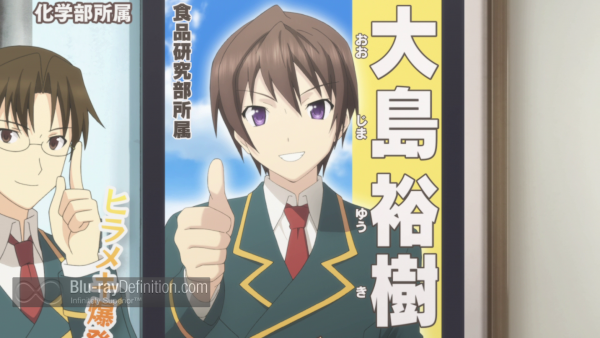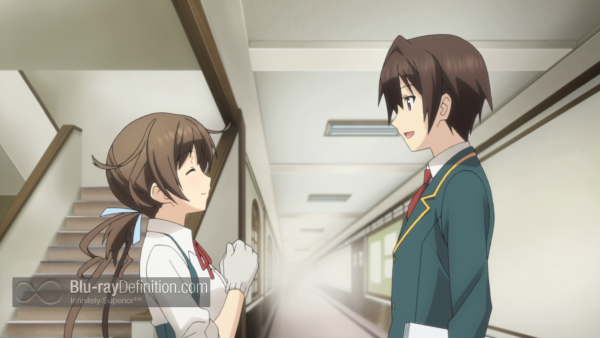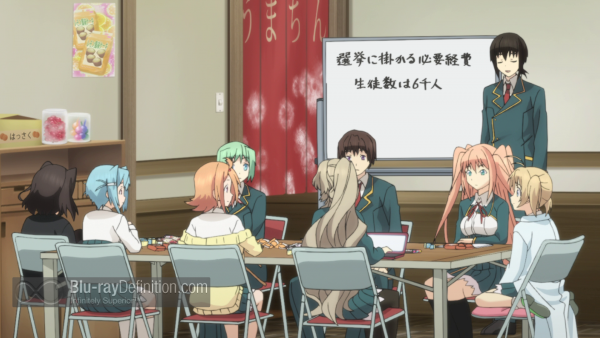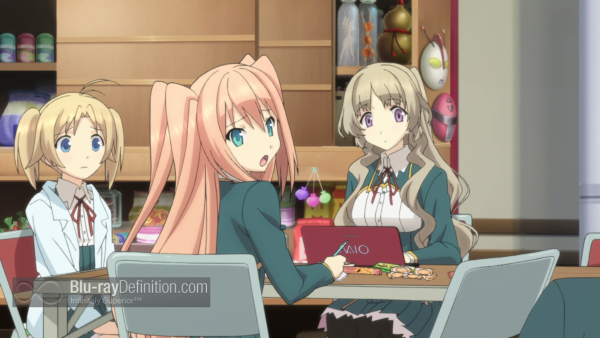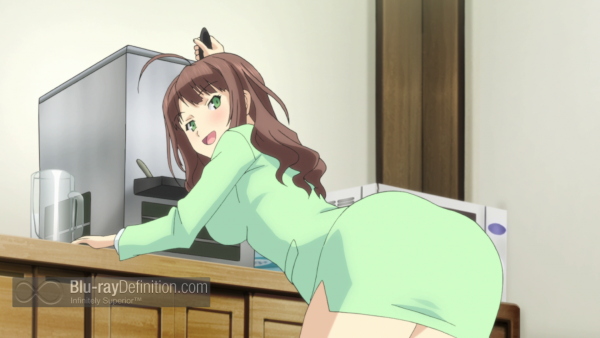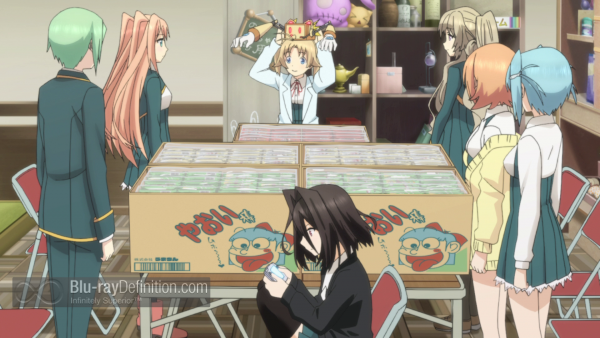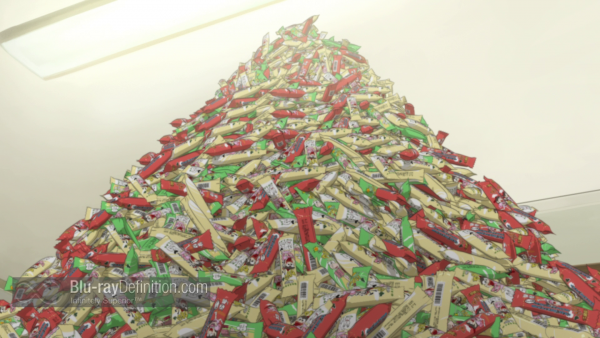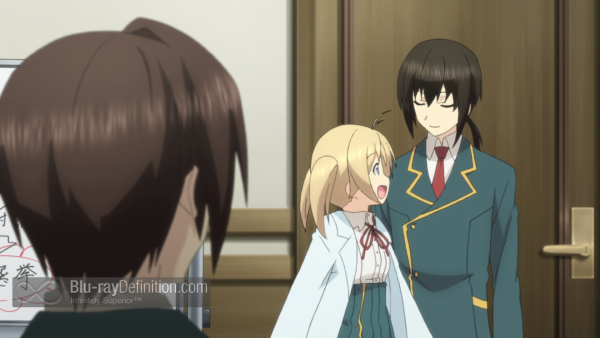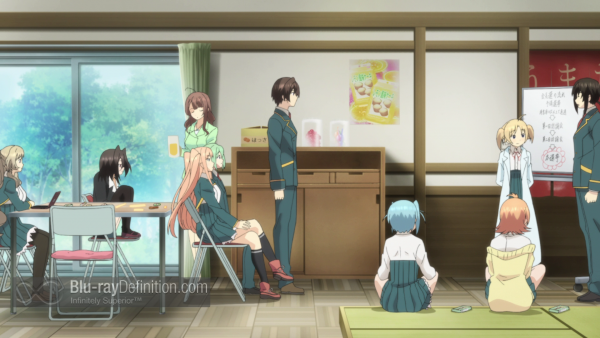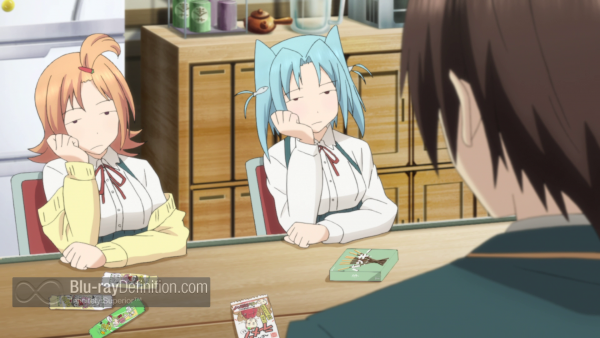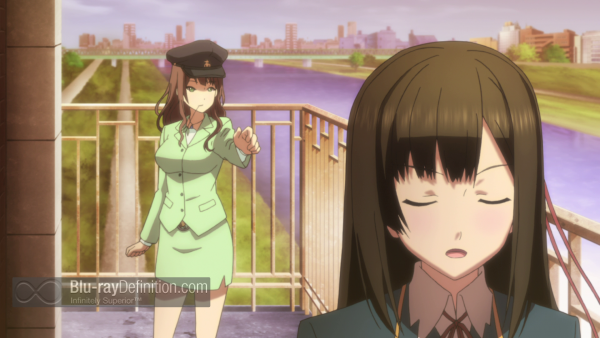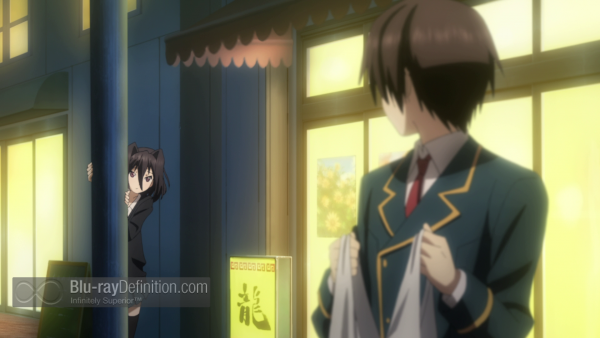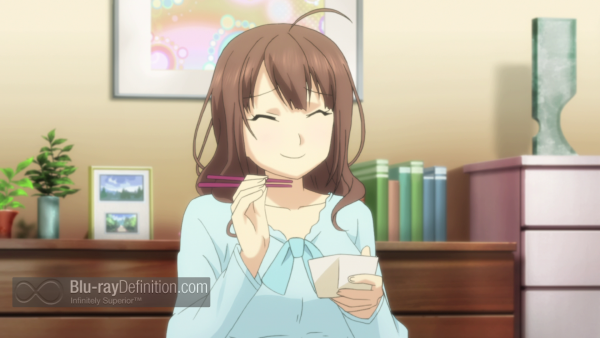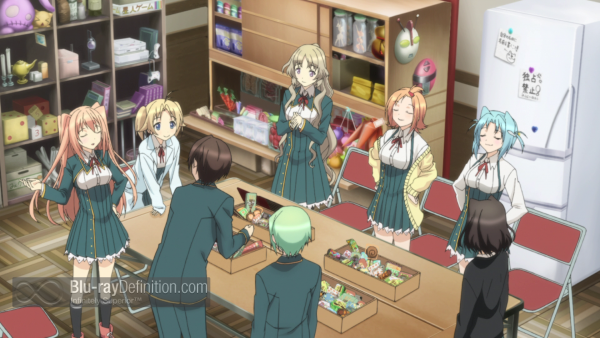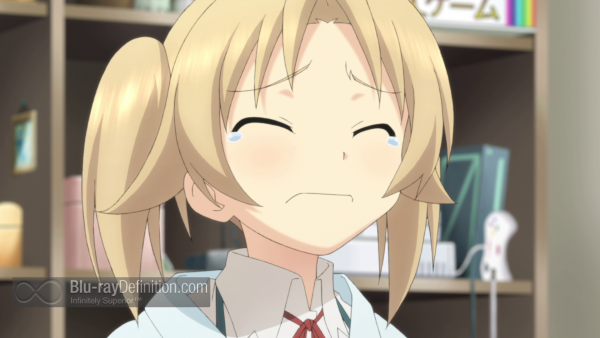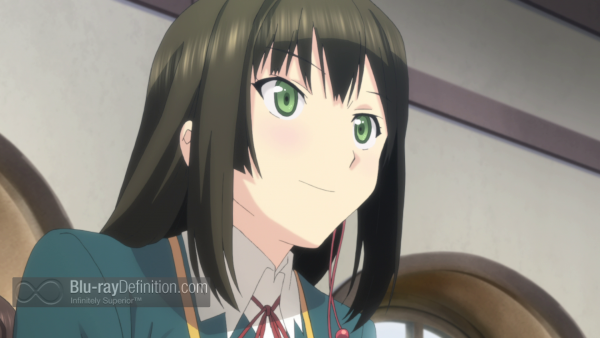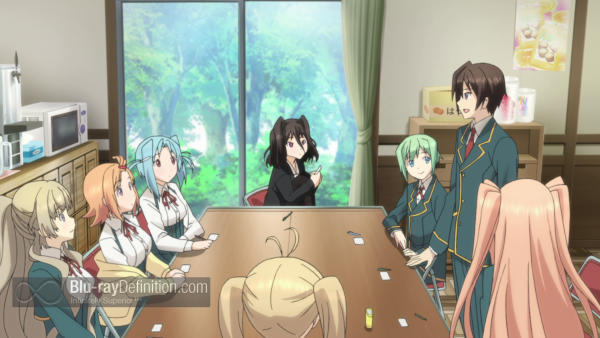 [amazon-product]B00GB0ORUW[/amazon-product]