– –
The Film
[Rating:4/5]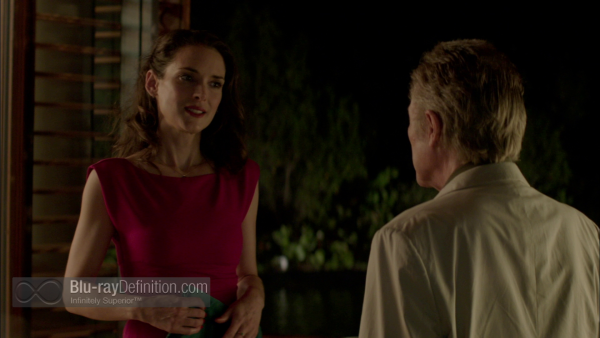 Turks & Caicos is the second of three made-for-TV political thriller feature films written and directed for the BBC by David Hare (Strapless).
Following the events of the previous film, Page Eight, Turks Caicos finds the ex-MI5 intelligence officer Johnny Worricker (Bill Nighy) hiding out on the tiny Caribbean islands of Turks and Caicos where he is approached by a stranger calling himself Curtis Pelissier (Christopher Walken) who claims to know him. Pelissier later leads him to a dinner with a group of international businessman from a conglomerate called Gladstone, and there he also meets the intoxicating and mysterious beauty Melanie (Winona Ryder). It is later revealed that Pelissier is in fact an undercover CIA agent investigating Gladstone and that he also knows that Johnny is hiding from the British government. In a deal, Johnny decides to help Pelisier uncover Gladstone's unscrupulous dealings overcharging the US government for building secret torture prisons around the globe and tie them to London financier Stirling Rogers (Rupert Graves) and his front charity organization The Bridge.
A tightly woven, suspenseful, and sexy (Ryder has never looked better, I might add) spy thriller that might as well be a James Bond film of old, Turks & Caicos is set in the deceptively laid back atmosphere of this tropical paradise, but it is rife with double crosses, murders, and political machinations. Bill Nighy plays a wonderful spy, and the chemistry between him and Winona Ryder is quite palpable and believable.
The film, thanks to the direction and writing of David Hare, also works well as a self-contained unit. While it does take just a little while to ease into the story, there is sufficient backstory offered to acquaint viewers with the characters. The various plots and subplots also unfold easily and with an easy to follow fluidity that makes the story very involving.
Video Quality
[Rating:4/5]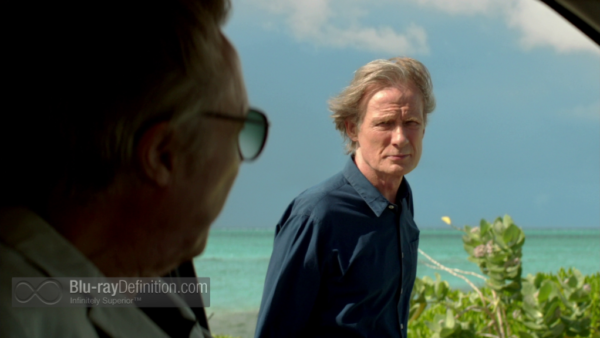 Turks & Caicos looks wonderfully colorful and appropriately tropical in this AVC/MPEG-4 1080p encodement to Blu-ray from PBS. While there are some small instances with the digital source like banding that pop up, but they do not detract to much from is generally a strong made-for-television feature film.
Audio Quality
[Rating:4/5]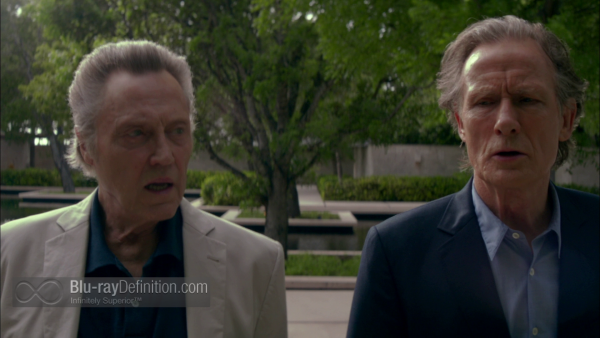 Turks & Caicos is only supplied with a stereo mix in lossless DTS-HD Master Audio 2.0 (48kHz/24-bit) it provides clear dialogue with an expansive dynamic range and wide stereo imaging.
Supplemental Materials
[Rating:0.5/5]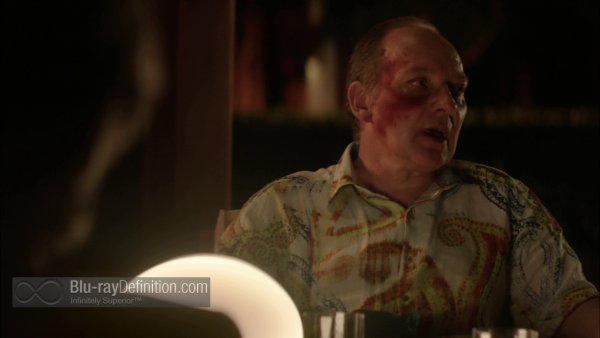 A brief twenty-minute behind the scenes featurette is offered up. It includes some interviews with the cast and crew speaking about the production and the Johnny Warricker character.
Behind the Scenes (1.78:1; 1080p/24; 00:19:23)
The Definitive Word
Overall:
[Rating:4/5]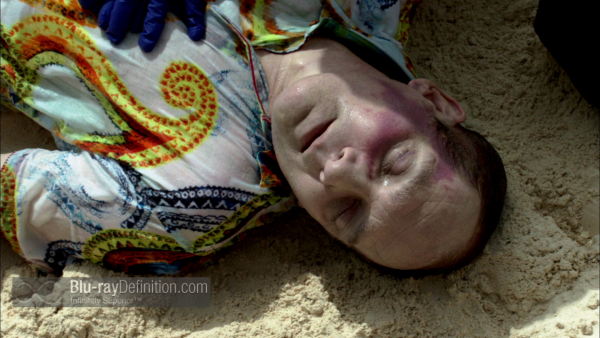 The second Johnny Worricker film, Turks & Caicos is a suspenseful thriller with strong acting all around that ends with a superb cliffhanger that leaves us wanting to see more in part 3, Salting the Earth.
Additional Screen Captures
[amazon-product]B00LLQ479M[/amazon-product]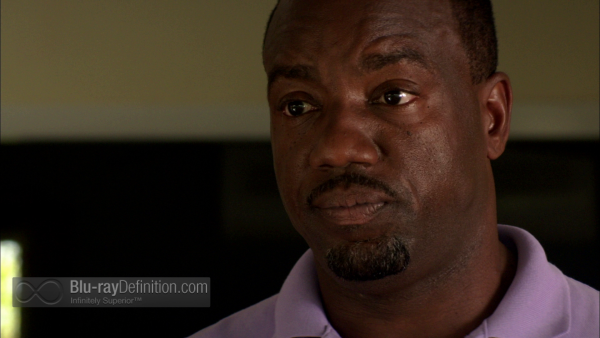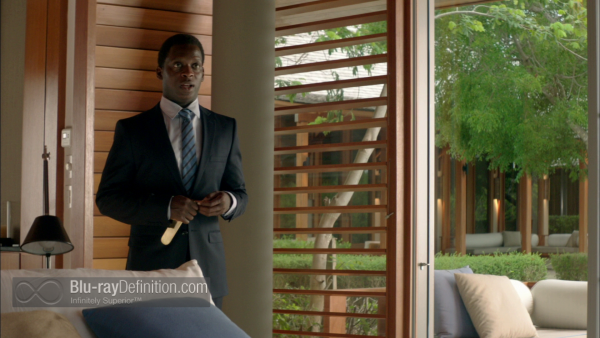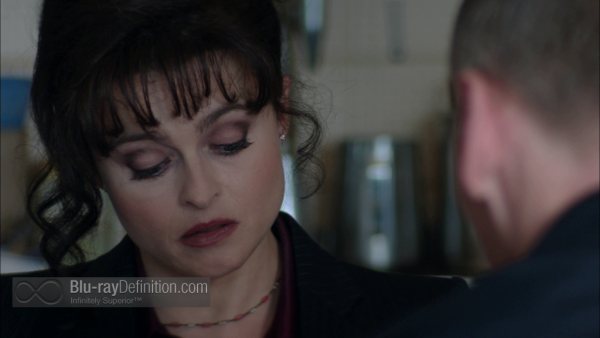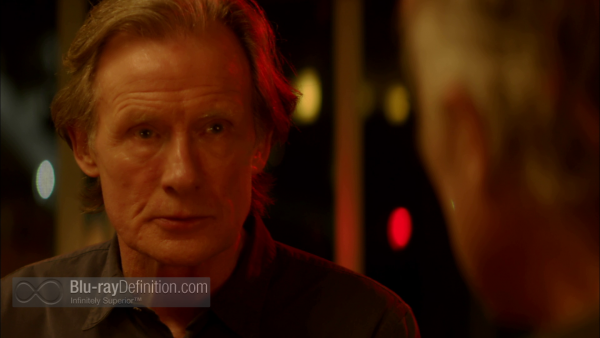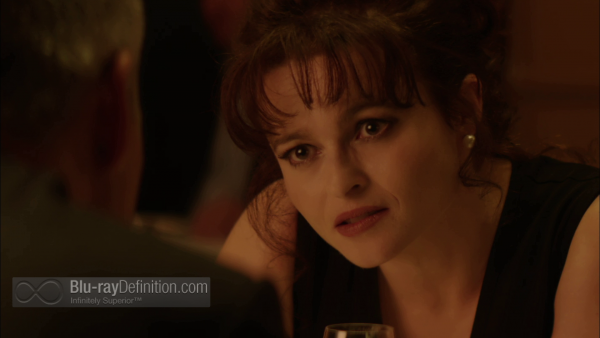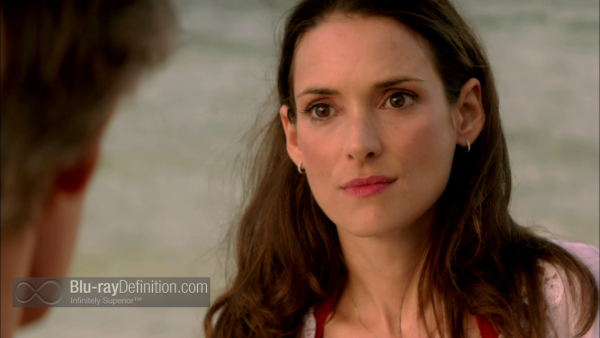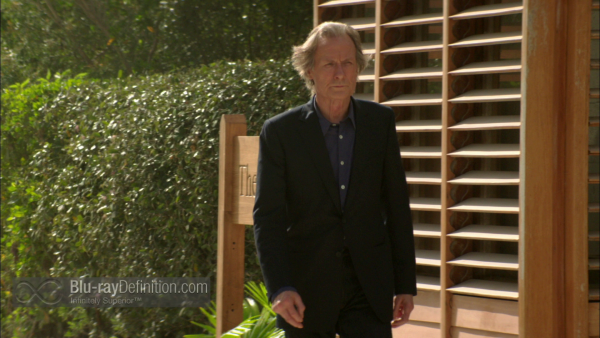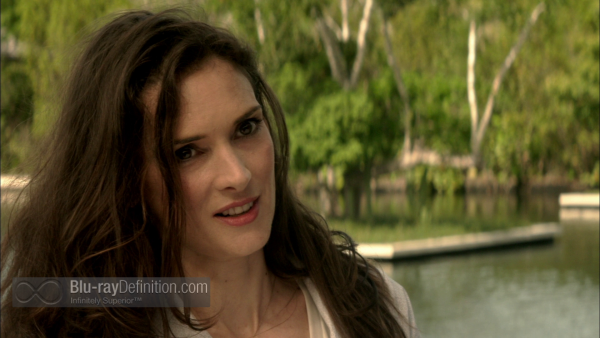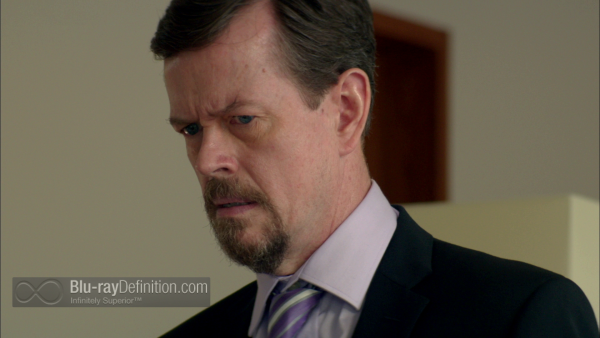 [amazon-product]B00LLQ479M[/amazon-product]