– –
The Series
[Rating:4.5/5]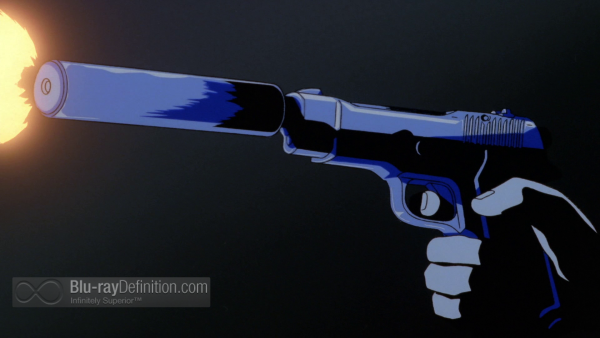 Coming to Blu-ray from FUNimation Entertainment's Anime Classics series, Noir (ノワール) is in fact the classic 2001 OVA (Original Video Animation) series directed by Mashimo Kōichi and written by Tsukimura Ryoe. A big factor in the series' enduring popularity is in its eschewing of the norms of the anime genre in favor of a more low key approach to storytelling.
Noir is a slow burning neo-noir that follows the story of two young female assassins, the Corsican Mireille Bouquet and the Japanese amnesiac Yūmura Kirika. Brought together by an unclear connection to each other, the two set out to uncover the truth about themselves and their amorphous pasts — Mireille trying to figure out who was responsible for killing her parents and Kirika trying to regain her memories and discover who and what she really is. Along the way, the two are drawn increasingly into a complex conspiracy involving a covert organization calling themselves Les Soldats who place deadly traps in their way and send their minions to assassinate the pair.
From the construction of its stories to the downbeat, Baroque-inspired musical score from Kajiura Yuki that favors cellos and harpsichords over electronic keyboards and drums, you get the idea that this is a series of a different kind. The usual anime fall-backs such as romantic sub-plots, harems, characters constructed solely for comic relief or bizarre creatures that could only exist in the world of anime are all stripped away for a raw, real world approach. Granted, some of the action sequences defy reason as Kirika and Mireille seem almost supernaturally gifted at both hitting their targets and avoiding bullets.
Setting the bounds of suspension of disbelief aside, in the gorgeously drawn animation, backgrounds and character designs, and its suspenseful story arc that unfolds like the layers of an onion, Noir is classic in the truest sense of the word and a series that can stand the test of time.

Video Quality
[Rating:4/5]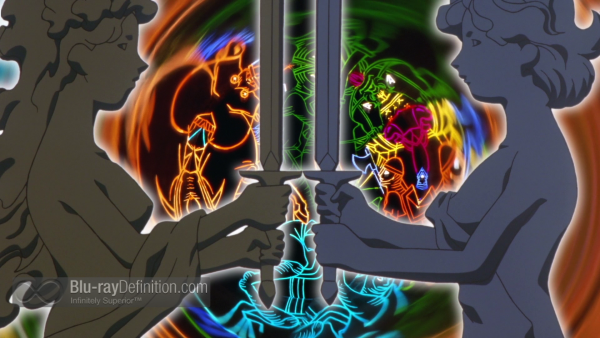 Being from 2001, Noir is one of those classic anime series that was still done on film. As such, you'll still see some film grain and a bit of wear and tear in this AVC 1080p transfer to Blu-ray from FUNimation. That said, it has obviously been cleaned up, perhaps leaning a little on the heavy-handed side, but not so much that all grain and texture has been completely obliterated. There's still an organic appearance, a hint of judder in some spots, but there is also just a tad of smoothing. Overall, however, this looks pleasing for a production that is now 14-years-old.

Audio Quality
[Rating:3.5/5]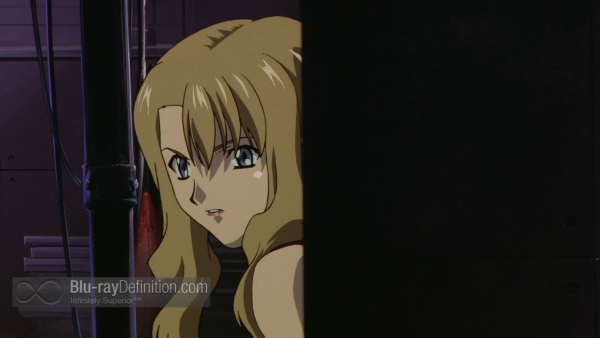 The original Japanese-language soundtrack and English dub are both presented in Dolby TrueHD 5.1 mixes. By contemporary standards, these 5.1 mixes aren't up to snuff, sounding almost like they've simply been reprocessed from stereo tracks with beefed up atmospherics in the surround channels, boosted LFE, and the occasional sound effect escaping to the rear. Both Japanese and English tracks sound identical in sound quality and balance, so choice will come down to your personal preference of watching with subtitles or listening to a dub. Personally, I prefer the Japanese voice cast over the somewhat canned English voice actors.

Supplemental Materials
[Rating:3.5/5]
I'll mention here that FUNimation sent me check discs with 3 BDs and 1 DVD with supplements only. I've marked the supplements contained on DVD below, but I have no idea if this was in error or if this is how the final product is. I have had many problems with incorrect shipments from FUNimation, so it could be that the DVD was an error. If I get a correction from FUNimation, I will update this review accordingly.
Episode 15 Commentary
Episode 16 Commentary
Mireille Music Video
Chloe Music Video
Textless Opening Song
Textless Closing Song
FUNimation Trailers
Interview with Houko Kuwashima (DVD)
Interview with Kotono Mitshuishi (DVD)
Interview with Aya Hisakawa (DVD)
Kirika Music Video (DVD)
Interview #1 with Shelley Calene-Black (Mireille) and Monica Rial (Kirika) (DVD)
Interview #2 with Shelley Calene-Black (Mireille) and Monica Rial (Kirika) (DVD)
Interview #3 with Hilary Haag (Chloe) and Tiffany Grant (Altena) (DVD)
Interview with English Cast (DVD)

The Definitive Word
Overall:
[Rating:4/5]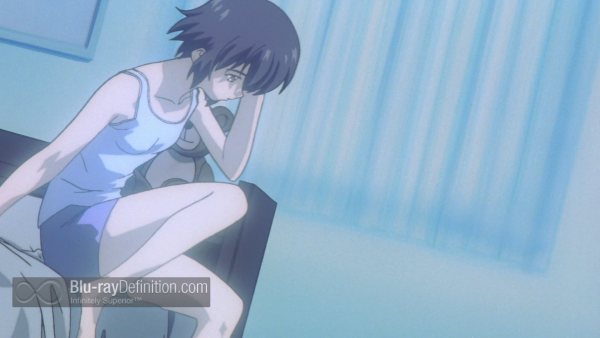 26 episodes of thrilling, gorgeously animated crime, action, and drama without the baggage of unnecessary anime cliches, Noir is a slick neo-noir that has held up well over time. The film-based production adds that sense of history to this beginning of the century series. This is one set worth the price of entry and one that serious anime fans should want to own. There has been a live-action series based on this series in the works at Starz since 2011. At this point in time, that series is still in limbo, but it would be interesting to see what could be done with this story in a live setting.
Additional Screen Captures
[amazon-product]B00SHEP2QI[/amazon-product]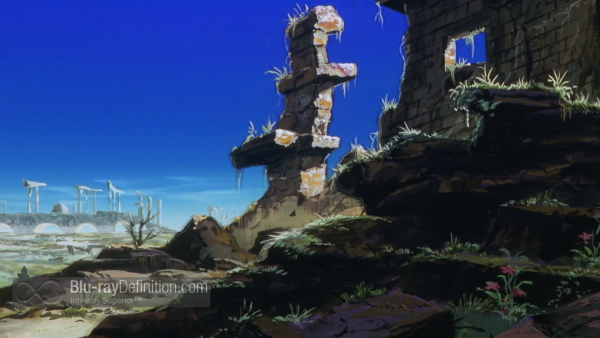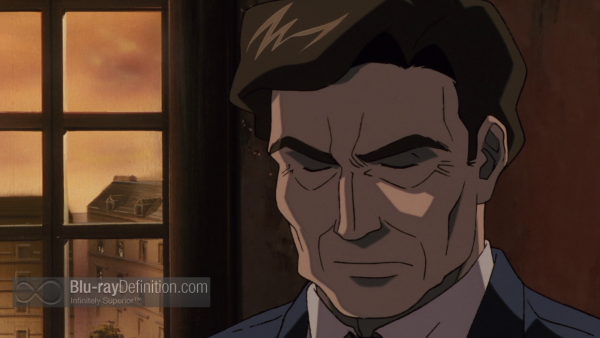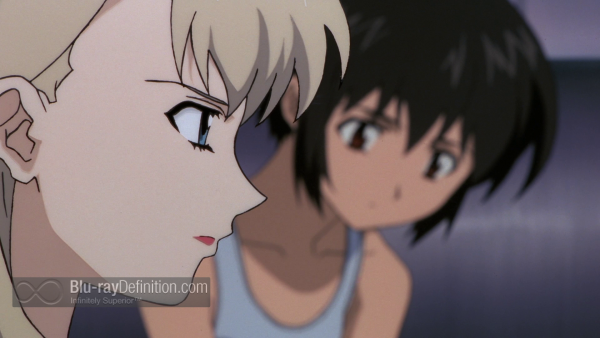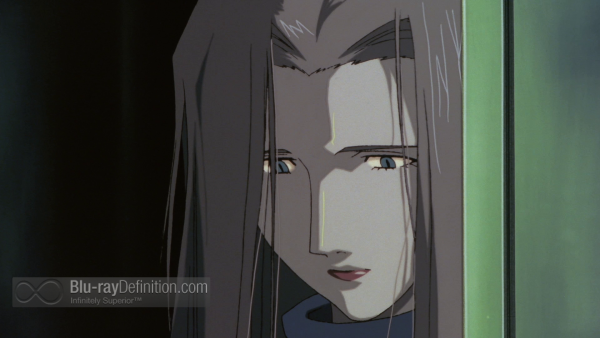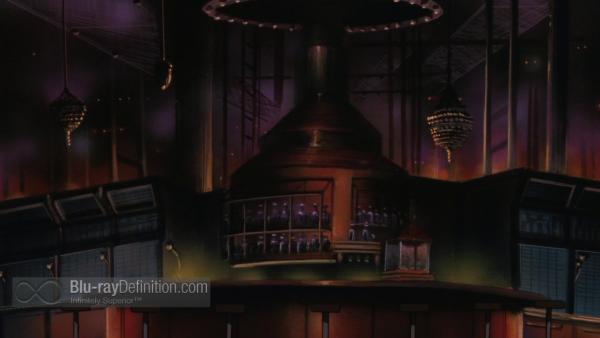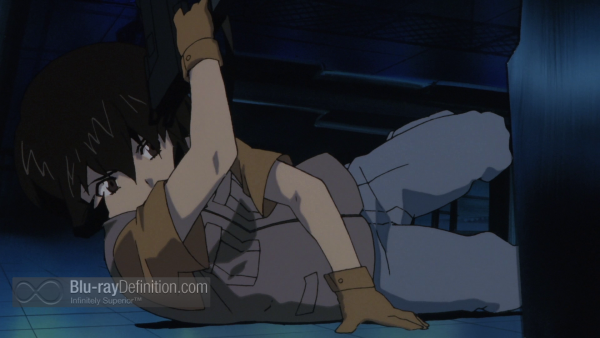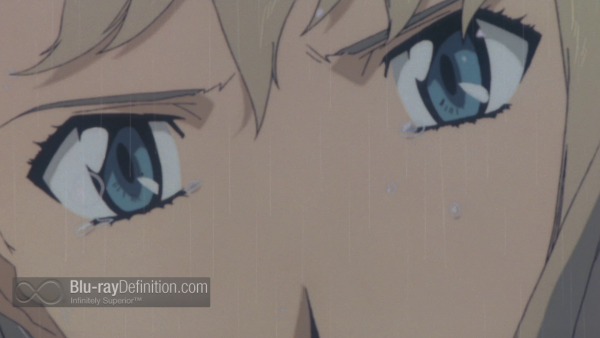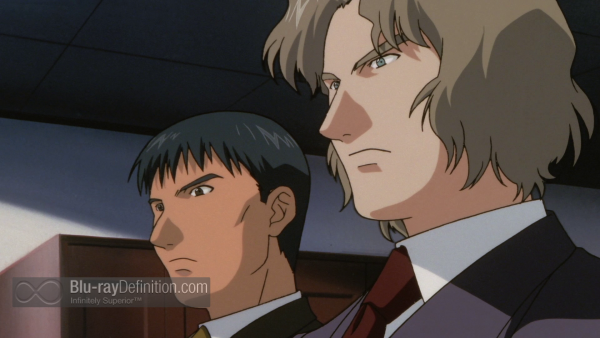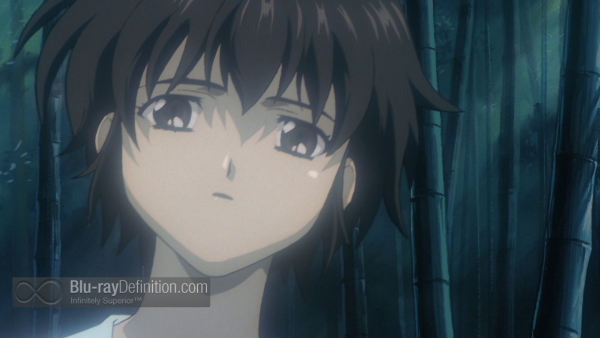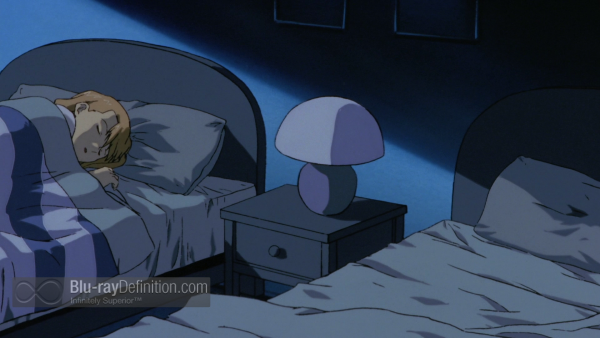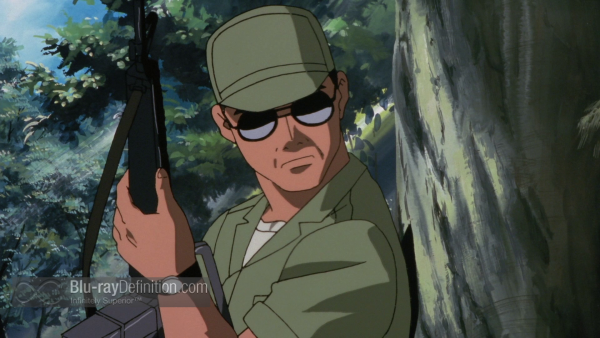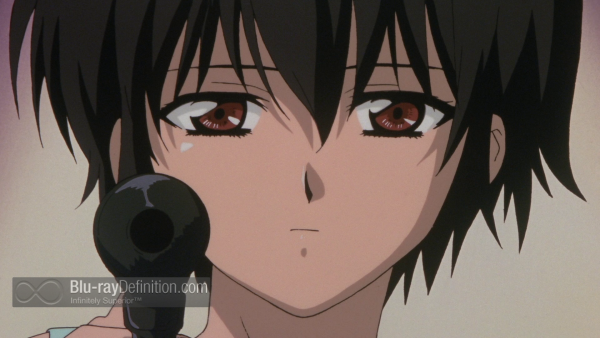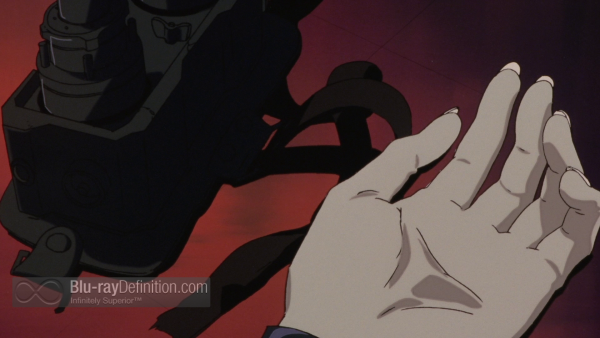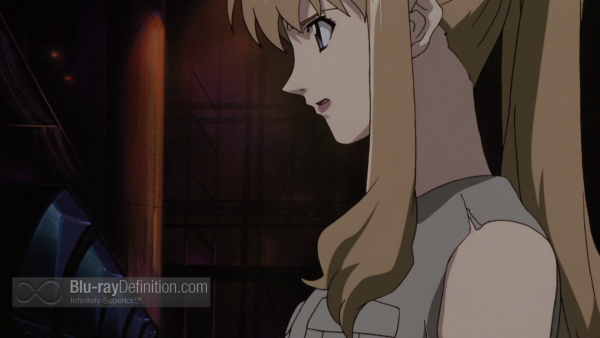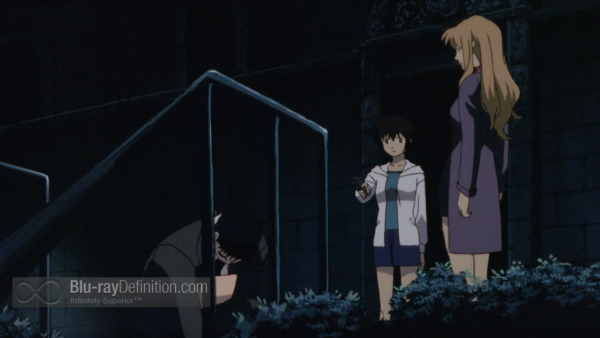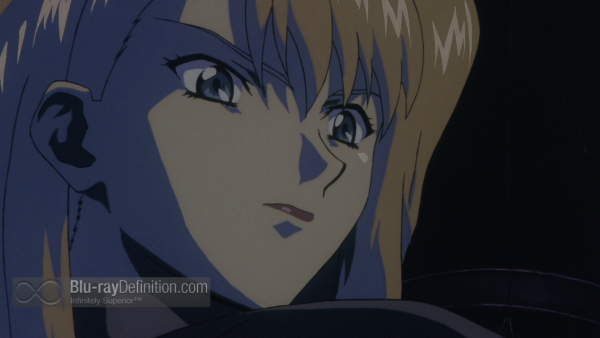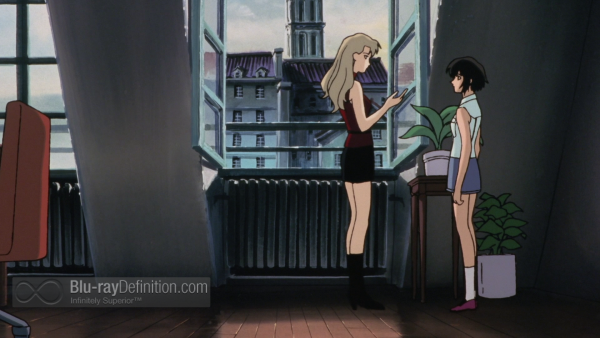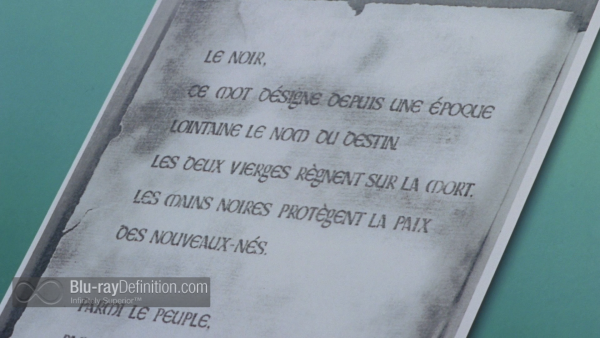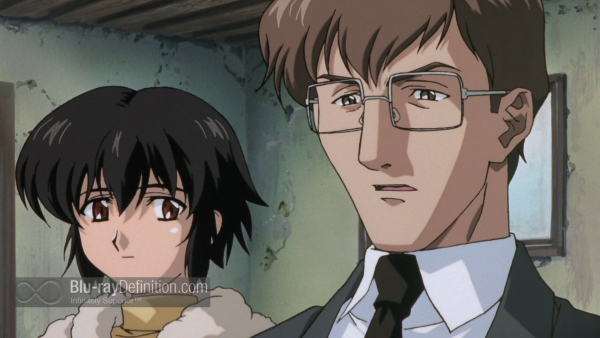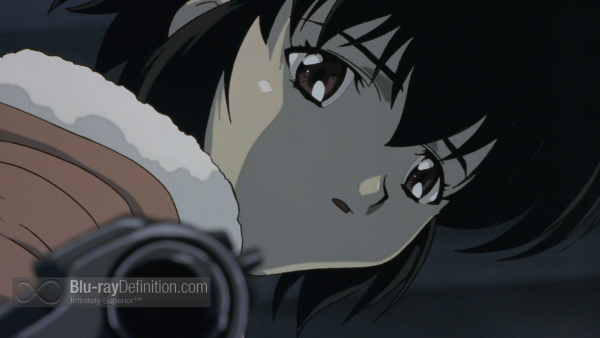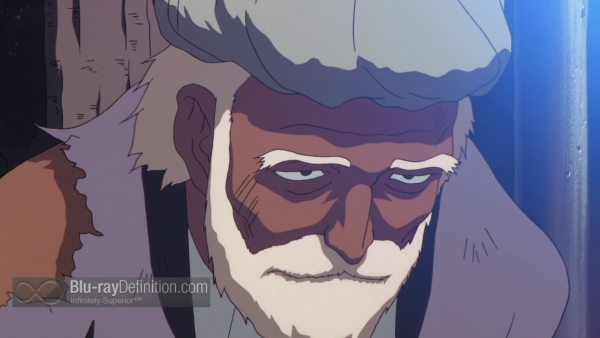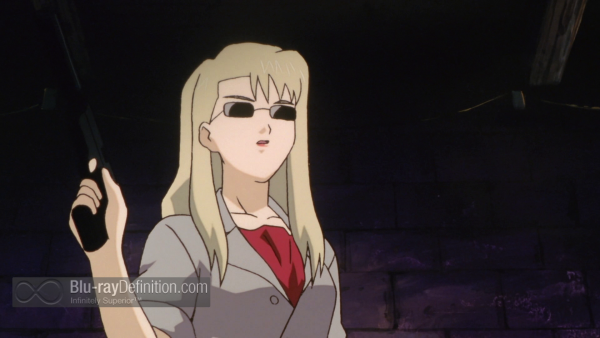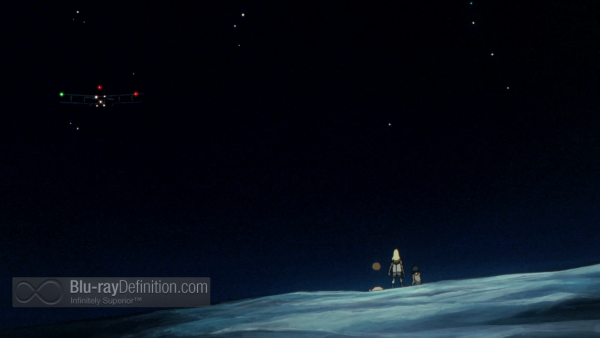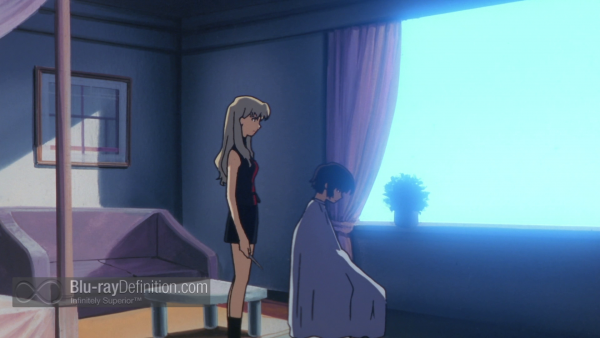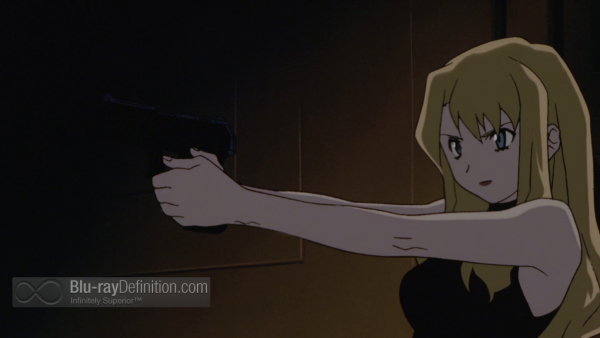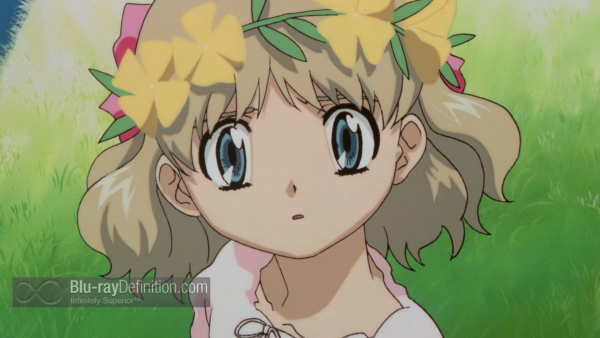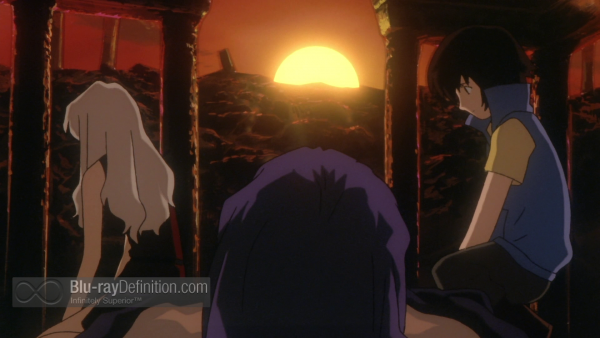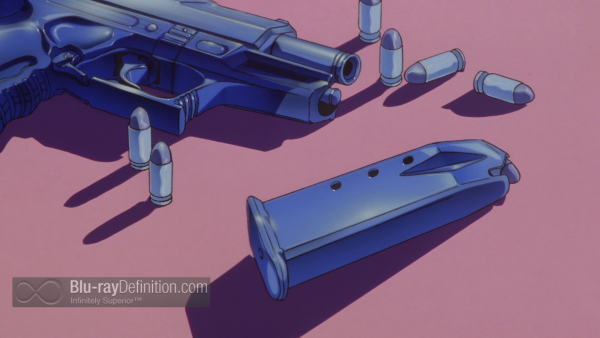 [amazon-product]B00SHEP2QI[/amazon-product]