–
The Film
[Rating:1.5/5]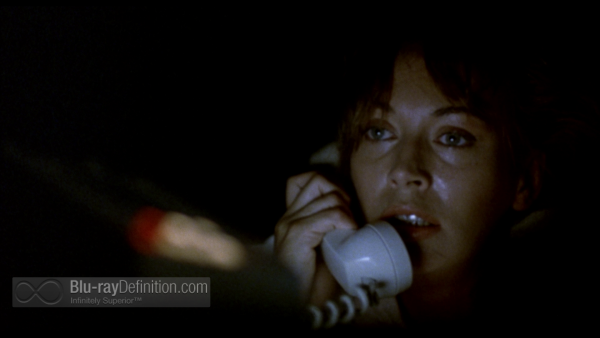 In this incredibly campy mid-80s horror flick from director John McTiernan (Rollerball; Die Hard: With a Vengeance), Remington Steele-era Pierce Brosnan stars as French anthropologist Jean Charles Pommier who has spent years studying various nomadic tribes all over the world. Now, he wants to settle down in the "more civilized" area of Los Angeles with his wife Niki (Anna Maria Monticelli), but his chances at a normal life are ruined by his increasing break with reality. He begins to see dangerous tribes of nomads everywhere in his new city, mainly violent, nomadic pink rockers with big hair, leather jackets, and loud music. Meanwhile, a young female doctor, Flax (Lesley-Anne Down) begins to hallucinate visions of Pommier's experiences with these urban nomads as Pommier lies in a frantic state in the hospital.
Nomads is, frankly, not a good film. John McTiernan, who would go on to direct Predator after this, seems completely out of his depth in this directorial debut. While the style is certainly here, the ability to construct a film that makes sense is not. The constant interspersion of the visions of Flax with Pommier's increasingly crazed delusions makes for a schizophrenic film nearly impossible to follow. We haven't even gotten to the ridiculous aspects of throwing together unnecessary erotic scenes, dance scenes with punks, and Brosnan's wavering bad French accent. Putting all of these aspects together, you end up with film that is either so bad it's good, so self-aware it's funny, or just plain bad.

Video Quality
[Rating:3/5]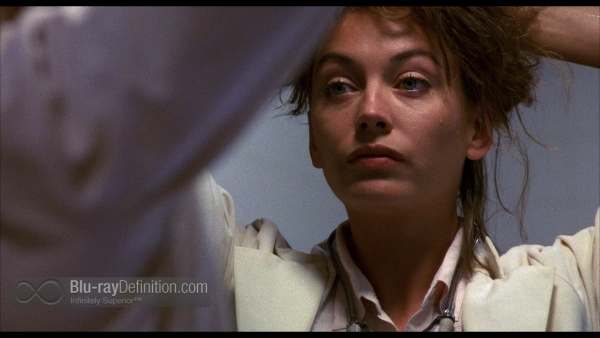 An underwhelming film gets an underwhelming transfer to Blu-ray of its original 35mm source by Scream! Factory. Truth be told, Nomads looks decent for a catalogue release that dates from 1986 given the genre and that one can guess it most likely has not had a costly and extensive restoration. It looks generally natural and organic with no signs of heavy post-processing like edge enhancement or DNR. That said, it is inconsistent. In some spots it looks crisp and clean, others it is soft and shows quite a bit of specs of dirt and scratches, even some tramlines. The detail varies between strong and soft. Color reproduction is the strongest aspect, with good flesh tones and very solid primary colors. Black levels are a little inconsistent, at times looking inky, at times a little washed out, and in some places looking a bit noisy.

Audio Quality
[Rating:3.5/5]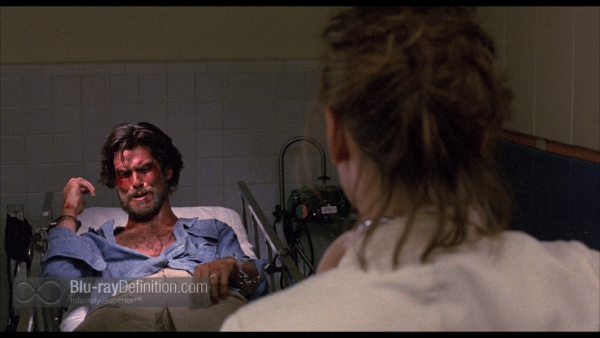 Nomads comes with a stereo DTS-HD Master Audio 2.0 (48kHz/24-bit) soundtrack that is well enough for this '80s horror/thriller. The music has the edgy, digital sound that can be a little grating, and the mastering here doesn't really do much to take that edge off of it, however, it does have good mid range punch. Meanwhile, the dynamic range is good, stereo panning is quite wide, and the dialogue is clear and full.

Supplemental Materials
[Rating:2.5/5]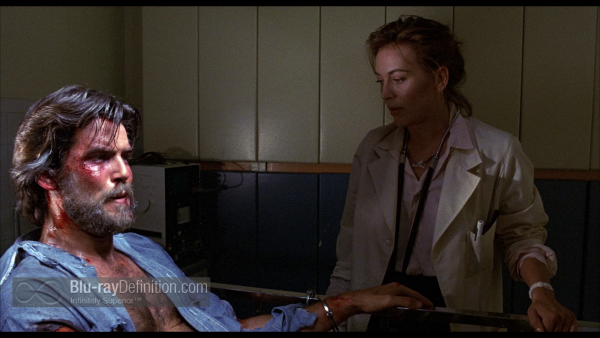 They at least bring back Lesley-Anne Down and the composer Bill Conti for some contemporary interviews in HD to add to the radio spots, stills gallery, and original theatrical trailer.
Interview with Lesley-Anne Down (1080p/24; 00:16:28)
Interview with Composer Bill Conti (1080p/24; 00:17:24)
Radio Spot (1080p/24; 00:00:33)
Still Gallery (1080p/24; 00:03:02)
Theatrical Trailer (1.85:1; 1080p/24; 00:02:06)

The Definitive Word
Overall:
[Rating:2.5/5]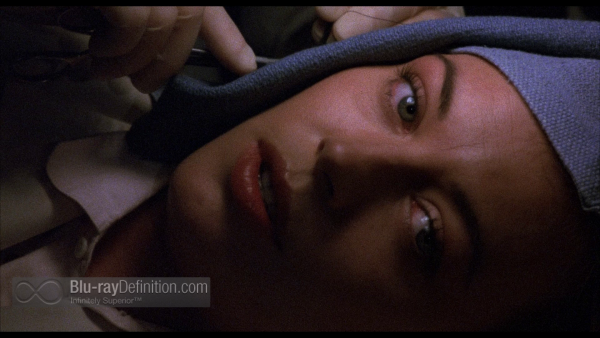 There's really nothing much to say about Nomads other than, it's a B-movie that you will either hate, love, or love to hate. It doesn't really look too great on this disc, but it's still passable.

Additional Screen Captures